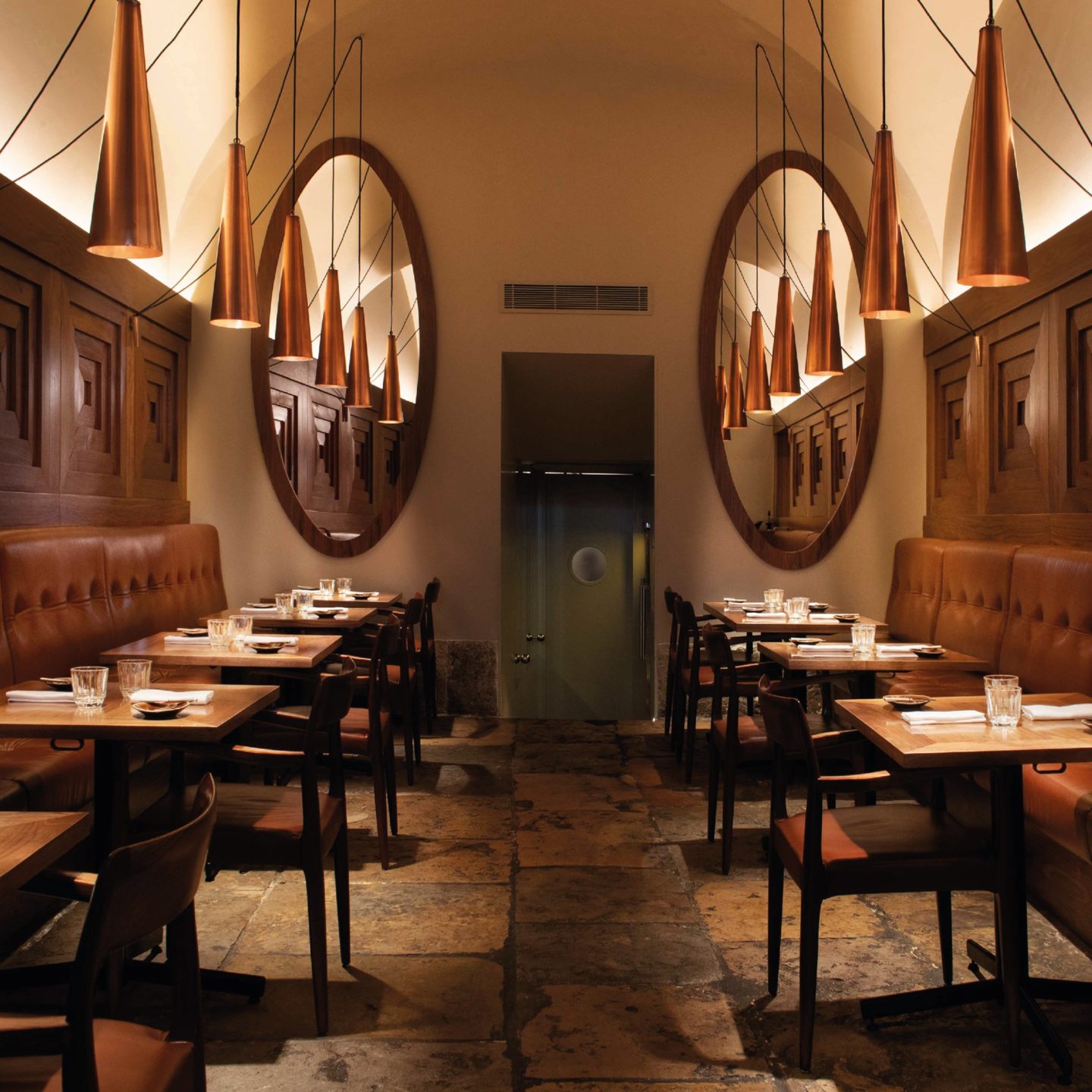 Portugal's capital city is home to a large number of Michelin restaurants and here are the best of them and more of the best restaurants in Lisbon. Here are some recommendations for restaurants with tasting menus and restaurants dealing with small plates. There are a couple of seafood restaurants, one if them even having an interesting choice of dessert!
1. Alma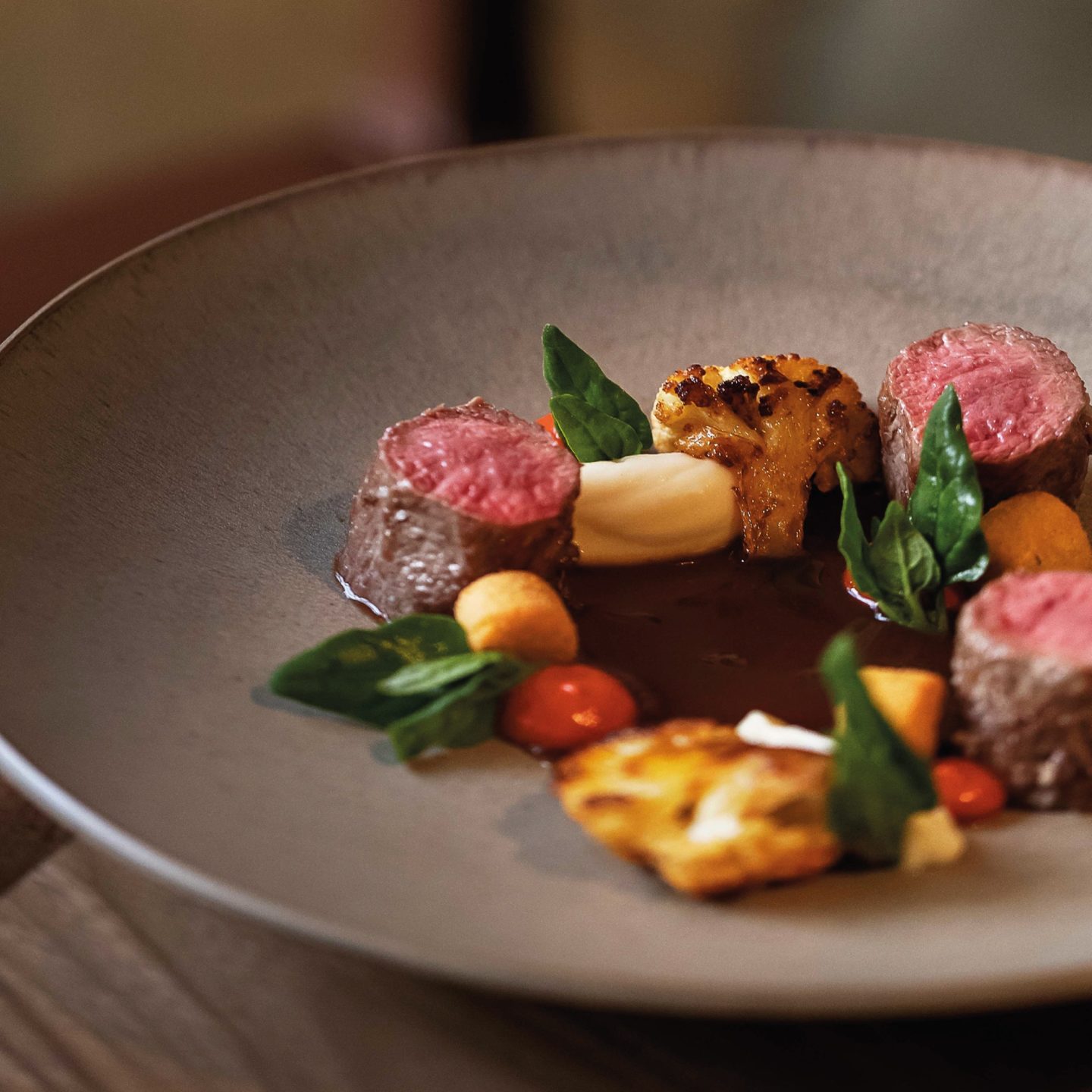 At the top of this list is Alma. Alma means 'soul' and Alma is quite the soul of Lisbon's dining scene. This high-end restaurant is placed in an 18th-century building and its food has won it 2 Michelin stars.
Alma's food can be credited to chef Henrique Sa Pessoa. The restaurant specializes in classic Portuguese dishes served with an international twist. The cuisine is largely influenced by the chef's knowledge of local food as well as his travels. Alma has two tasting menus, one, a seafood menu and the other, the chef's favorites. Both menus are highly reviewed, and the restaurant's a la carte menu is good, too. Another feather on its cap is the wine pairing.
You'll find premium Portuguese wine & delicious desserts on Alma's menus.
2. Prado
Next on the list is Prado, another one of the best restaurants in Lisbon, also with a Michelin star. This is where to go if you're out with friends and would like to order a selection of small dishes to share. This restaurant which was opened in 2017 has become a local favorite with its trendy atmosphere, friendly service, open kitchen, & fresh food.
Prado means 'meadow,' symbolizing its farm-to-table food & seasonal cuisine. The restaurant works with local farmers, wine growers, & fishermen to serve what's in season. This place is known for its natural wines too.
The food here is put together by chef Antonio Galapito, who's known for his creativity & attractive presentation of food. The menu keeps changing but its beef & cabbage taco is likely to be available. And if you'd like to try something new, a few suggestions are the Mushroom ice cream & the fried milk.
3. Belcanto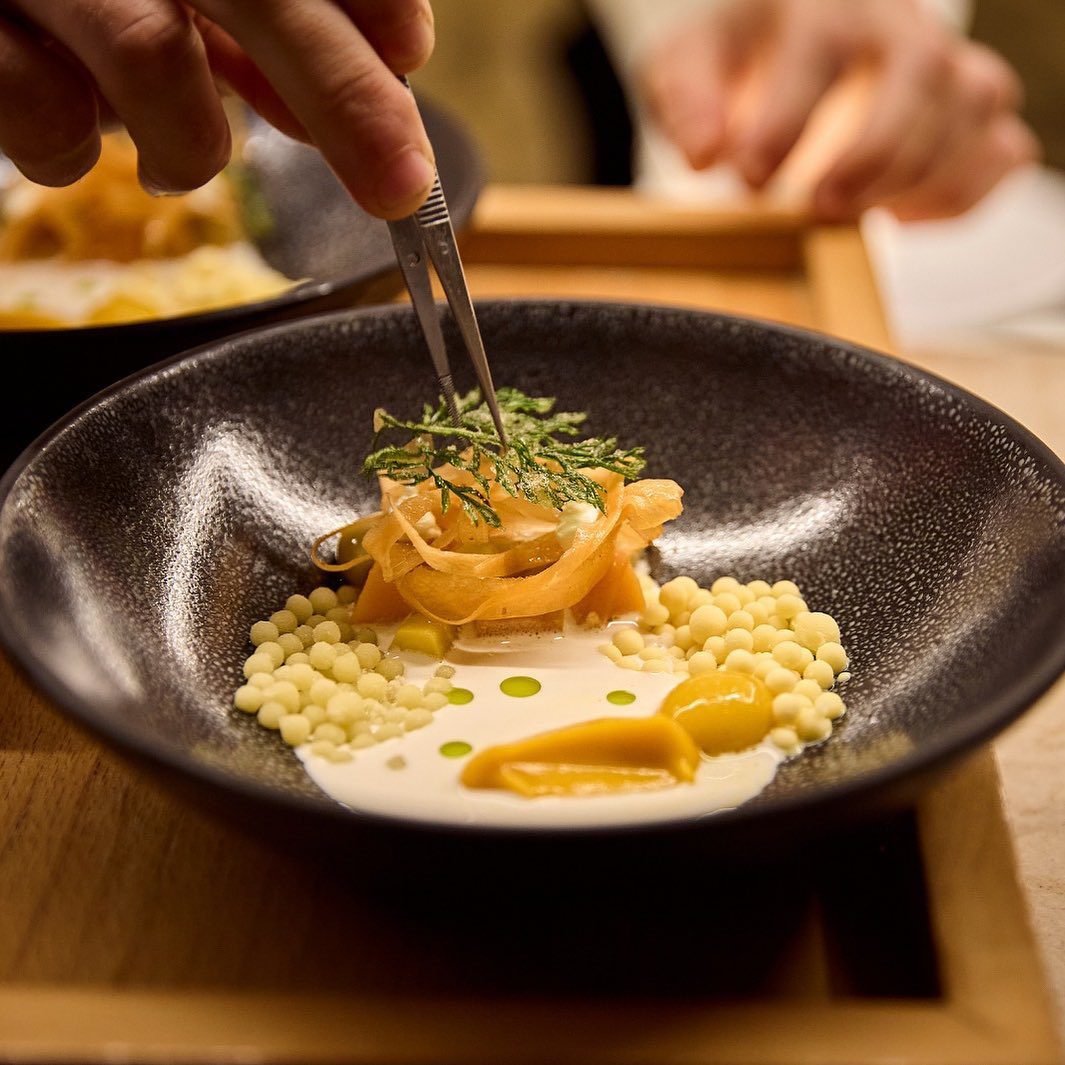 Yet another restaurant with a Michelin star is Belcanto. In fact, this was the first restaurant in town to earn one of those coveted stars, and it continues to impress diners. It's even made it to the top 50 restaurants in the world.
The cuisine is Portuguese – contemporary. Although Belcanto has an a la carte menu, it's the tasting menus that attract people to this award-winning restaurant. It's Evolution Menu with 9 courses of classic Portuguese dishes is very popular. Then there's the Belacanto Experience menu.
With its elegant interiors and tables dressed in white tablecloths, Belcanto is a place to consider for a special occasion. If you have culinary interests, you could also ask to be seated at the chef's table so you can watch chef Jose Avillez at work.
4. Feitoria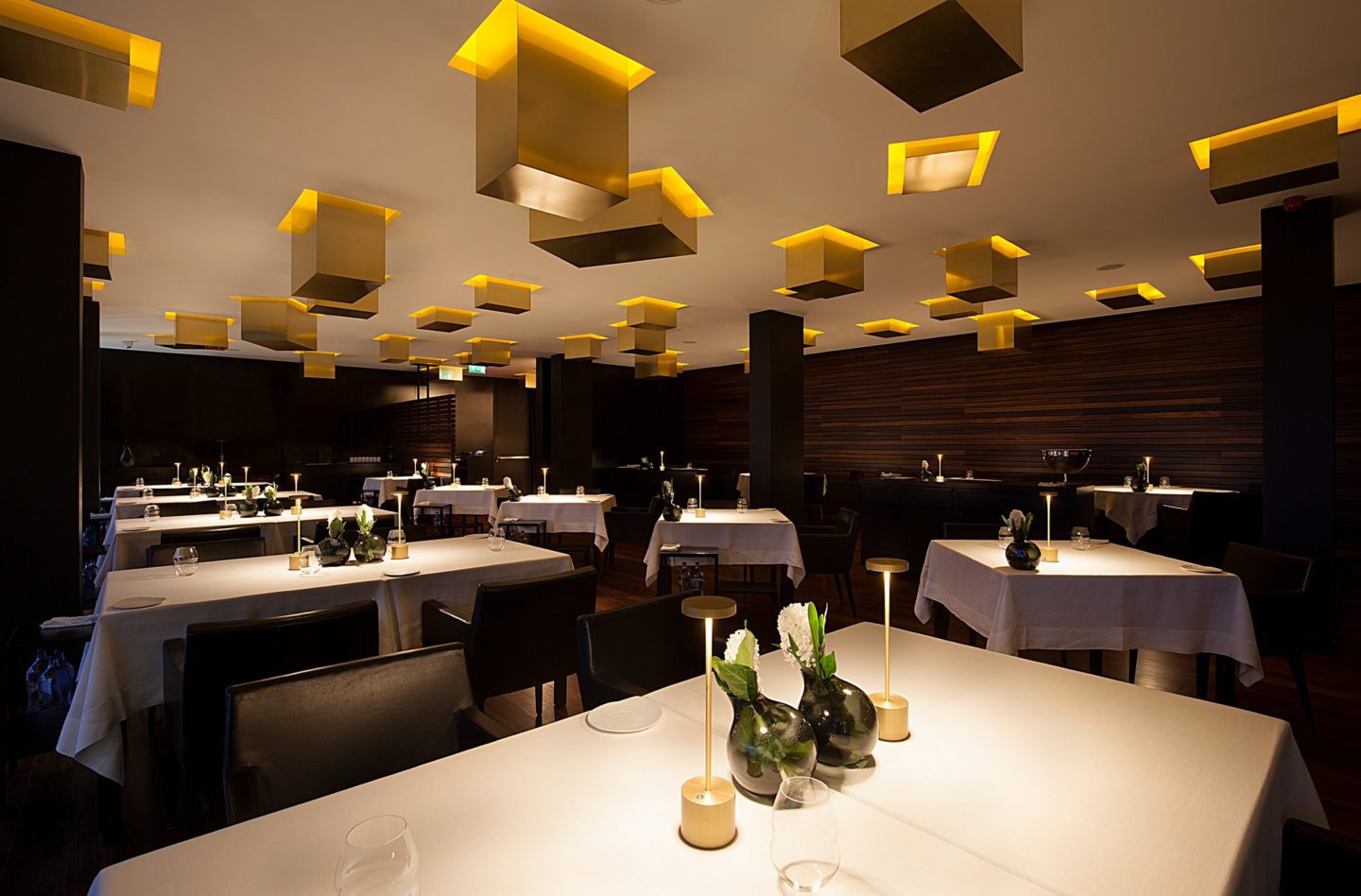 Lisbon has no shortage for Michelin-starred hotels so another one of the best restaurants in Lisbon is Feitoria. This restaurant is located within the Altis Belém Hotel and overlooks the river so you might have a chance to watch the sun go down as you dine here.
Feitoria tries to represent different parts of Portugal yet the food here's global in character. The vegetarian food served here has gained a lot of appreciation. The house special is the Semente tasting menu, which is vegetable-heavy. You can pick between a 7-course and a 9-course dinner. If you want to go all-vegetarian, there's an option for that, too.
5. Cervejaria Ramiro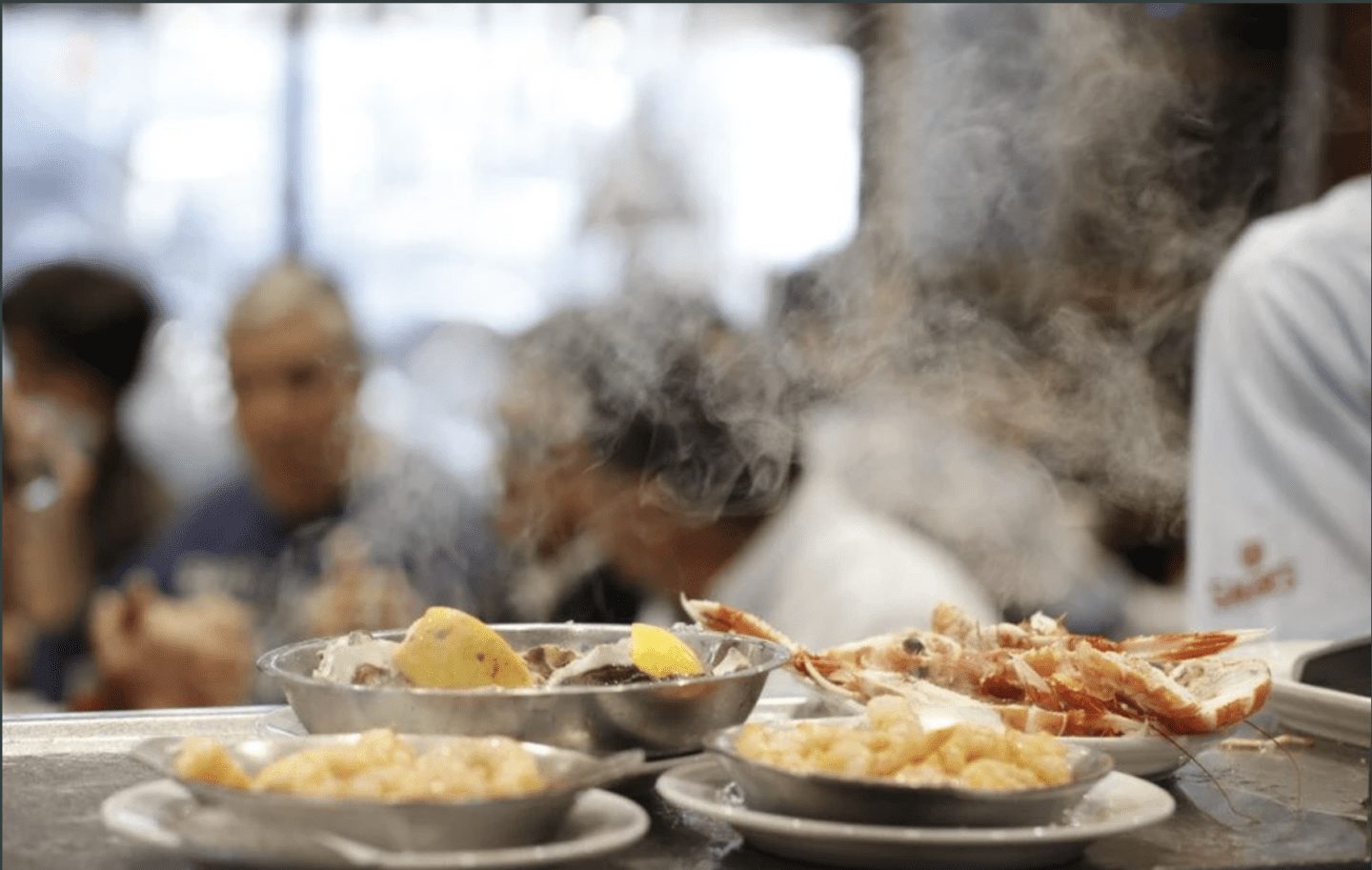 For seafood, the best restaurant in Lisbon to go to is undoubtedly Cervejaria Ramiro. Open since 1952, this restaurant is almost a Lisbon institution.
Cervejaria Ramiro is famous for its selection of seafood but more than that, for the freshness of its food. Visitors & locals frequent this place for its tiger prawns, barnacles, crab, & scarlet prawn as well as the garlic shrimp & clams in garlic broth. You could have a beer or wine on the side, and for dessert, regulars ask for a beef sandwich.
This seafood restaurant is also known for its long lines. If lines are somethings you'd like to avoid at all costs try your luck at reservations, or see if you can go on a weekday when the lines are shorter.
6. A Chevicheria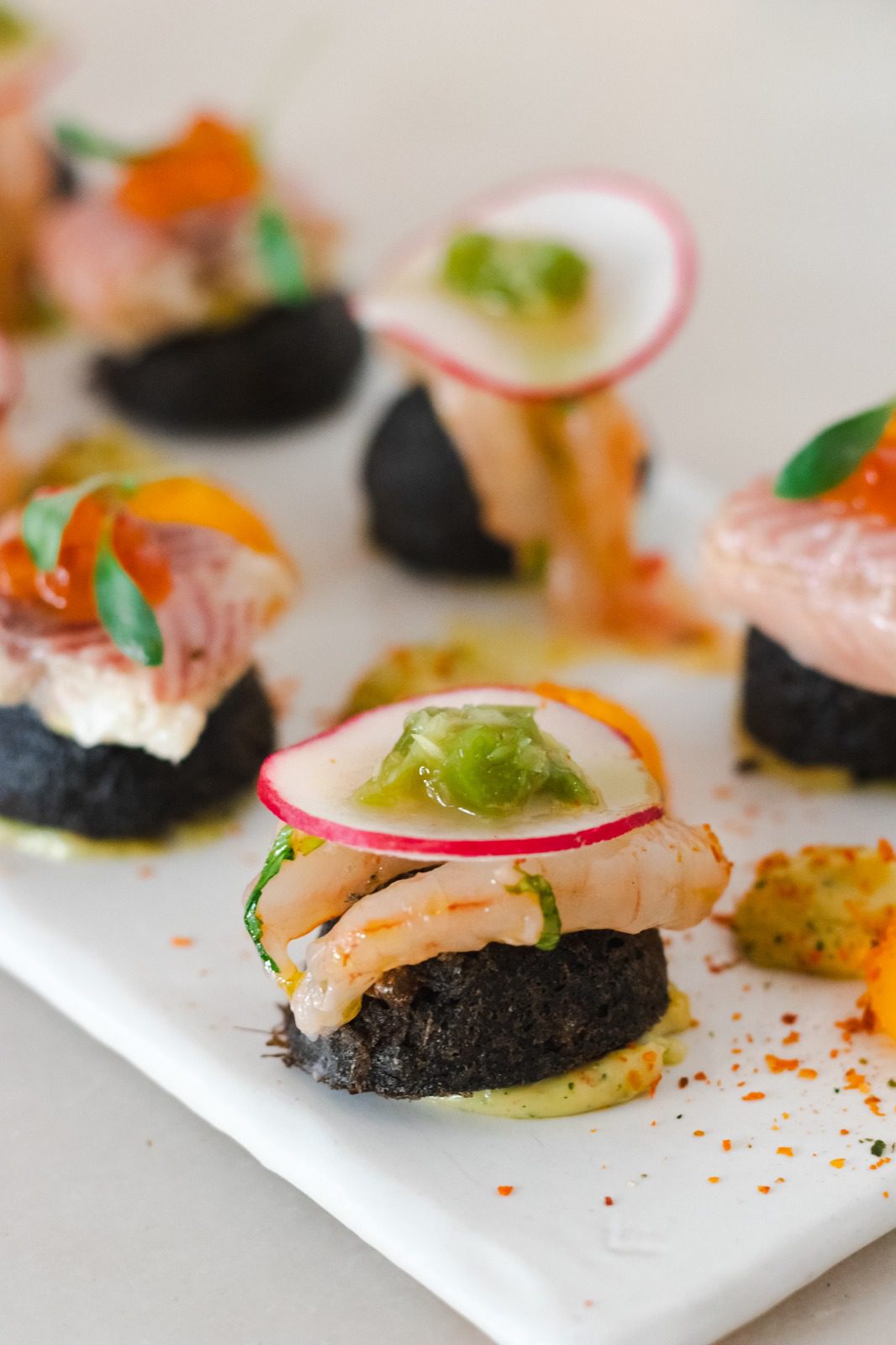 Another one of the best restaurants in Lisbon for seafood, especially the raw kind, is A Cevicheria. Ceviche is the speciality here. Situated in Bairro Alto, this restaurant serves Peruvian food thanks to chef-owner Kiko Martins.
There's also a 5-course meal you can opt for here. Other items this restaurant is known for is the cornbread, wine, and — Pisco Sours.
A Chevicheria is a small place and it's a no-reservations restaurant. As such, arrive early or order a drink or two at the window while you wait for a table.
7. BAHR & Terrace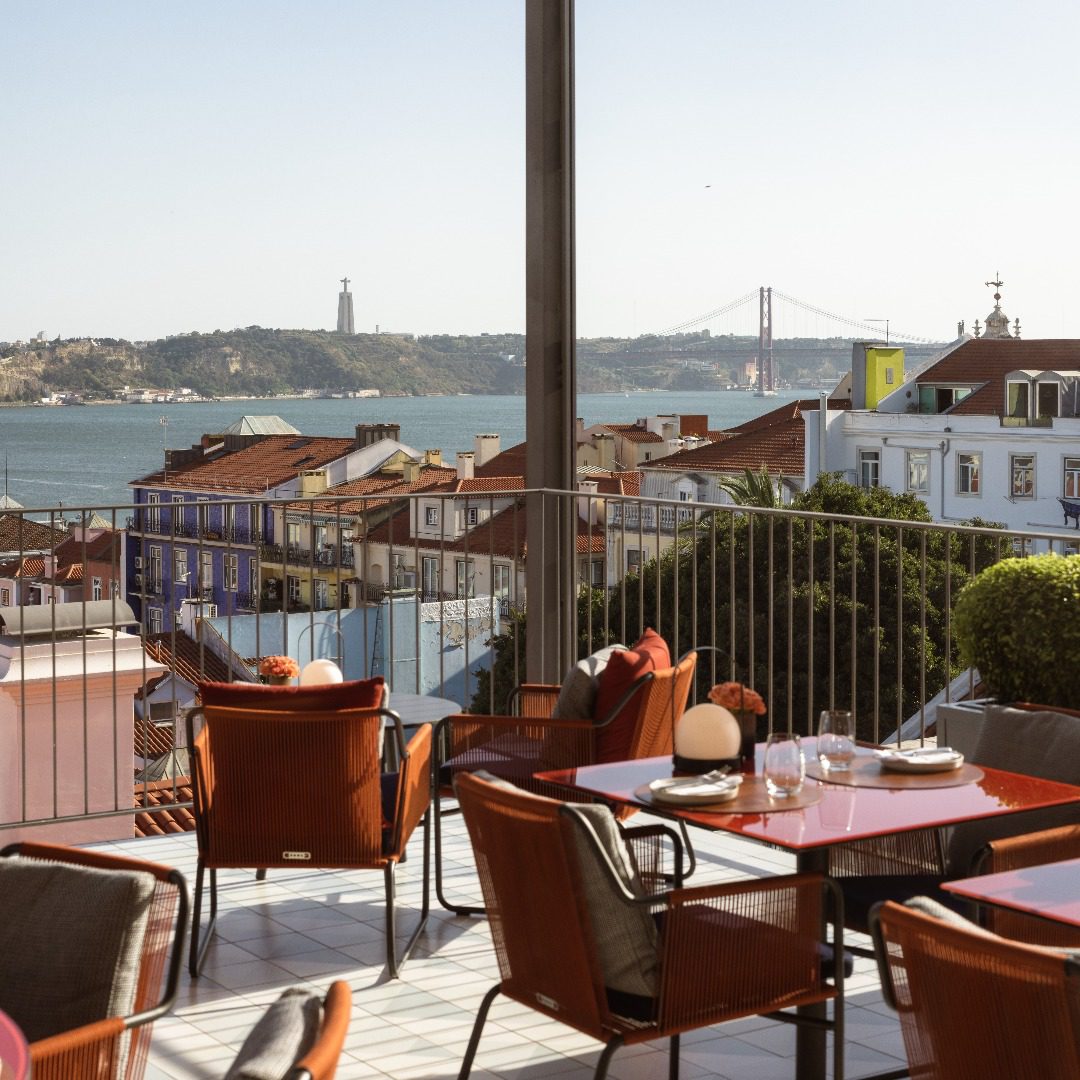 Also in the area is BAHR & Terrace. This restaurant is housed in the Bairro Alto Hotel and sits on the 5th floor of the building.
This restaurant whose interiors are a fusion of bohemian & modern styles also has a terrace that offers views of the red-tiled roofs of Lisbon & the Tagus River. Visit in the evening and it might even throw in a sunset for you to enjoy.
Bairro Alto Hotel's restaurant serves food that's made according to Portuguese traditions, using many Portuguese cooking techniques too, however, it has a global flair. The restaurant's menu keeps changing but it's known for its wheat and oats sourdough bread, creative plating, its cocktails, & desserts.
8. BouBou's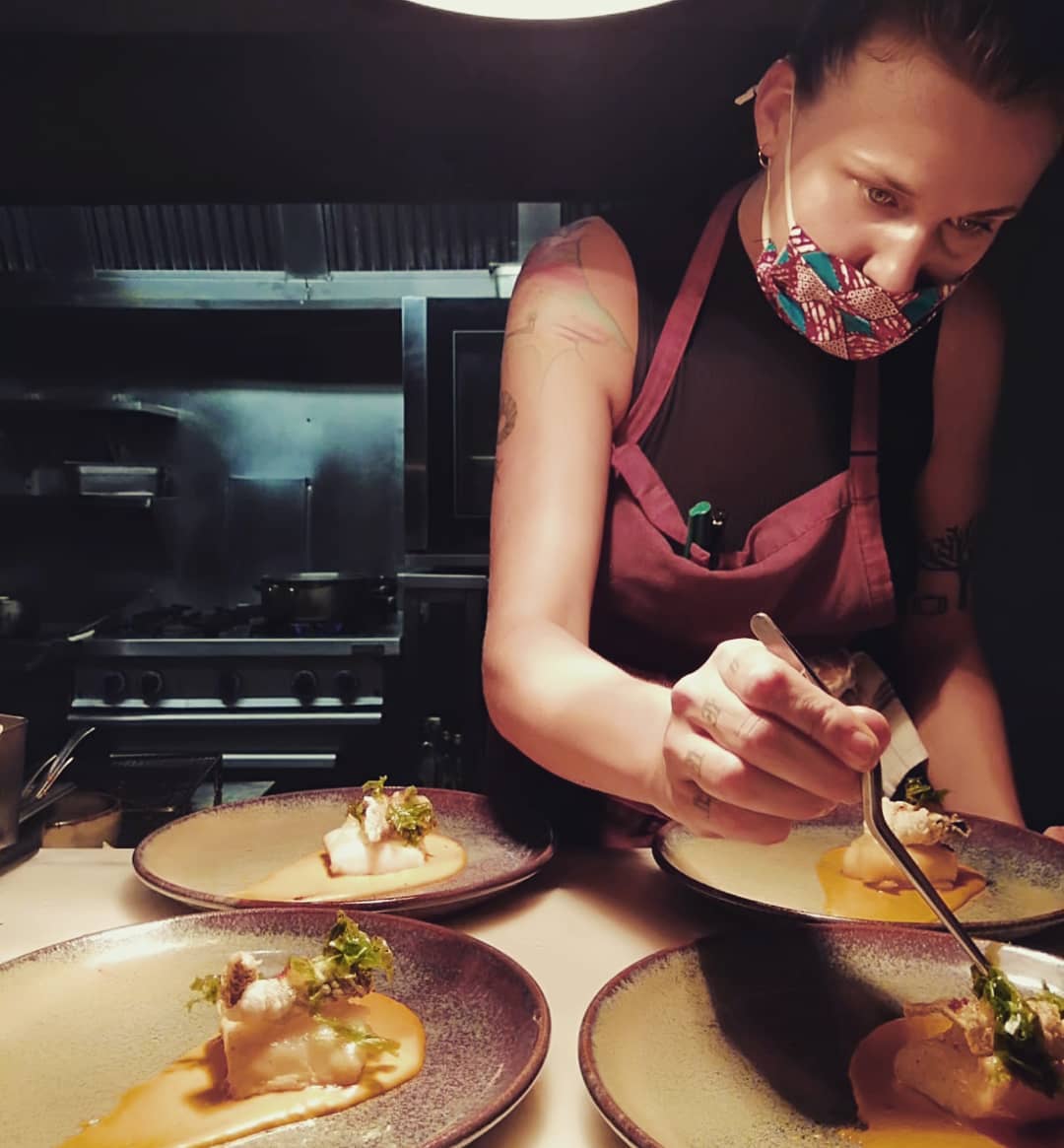 BouBou's also has a menu that changes with the season. The food here's European-made with Portuguese ingredients, and the setting is casual. At BouBou's you can go for the tasting menu with or without wine pairing, or order selected items off the restaurant's small plates menu.
This family-run restaurant's food is put together by Louise Bourrat of Top Chef fame, and the diners are handled by her brother. While you're here, you might want to try the mushroom and garlic ice cream that the chef came up with for the show.
BouBou's is also known for its menu built around seafood & vegetables, its open kitchen, and a private courtyard. You could even dine at the chef's counter.
9. Ofício — Tasco Atípico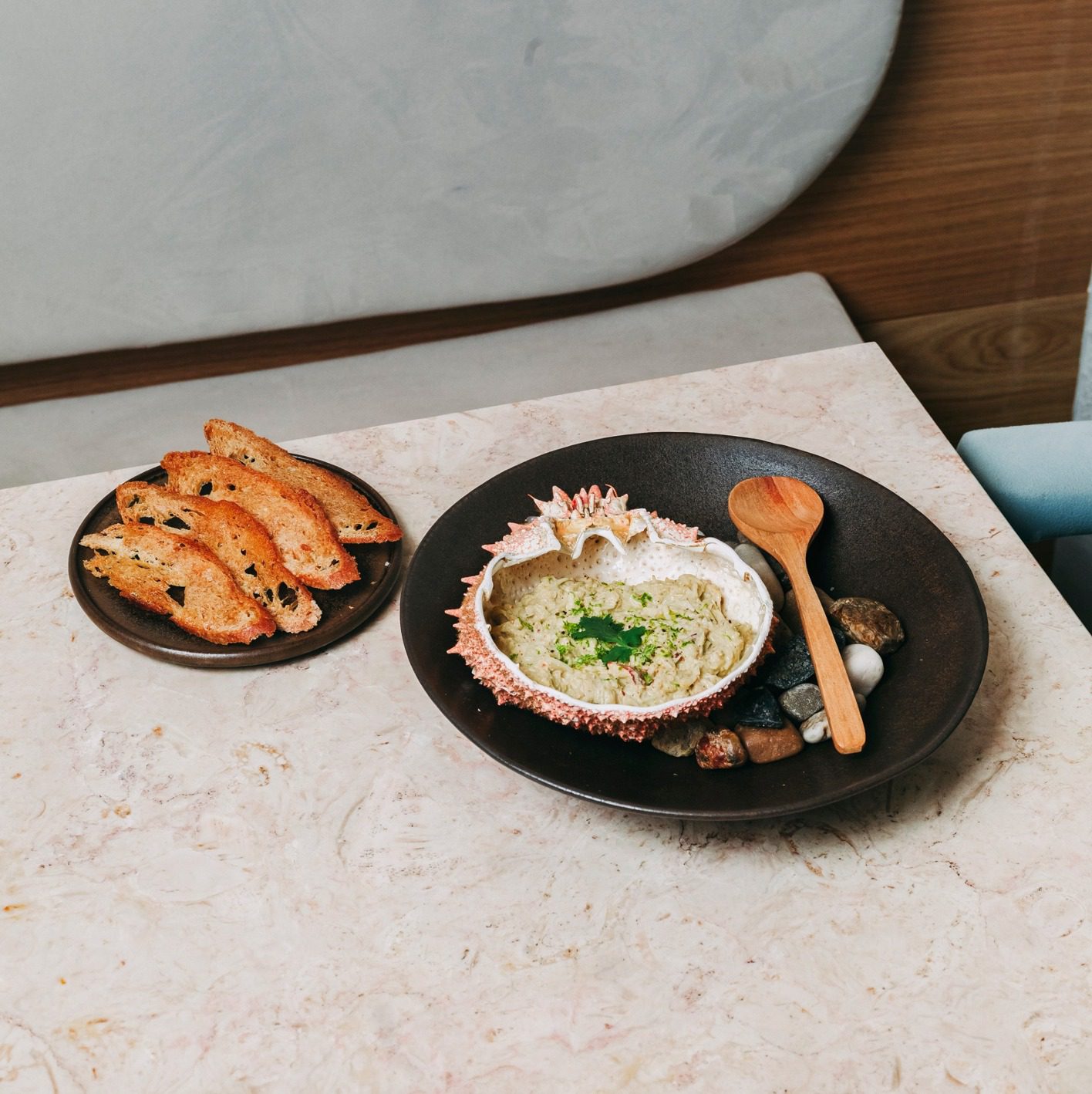 For more small plates, head to Ofício. It one of the best restaurants in Lisbon to go to with family or a group of friends so you can share and try a lot of the dishes they have on the menu.
Ofício has steak and seafood on its menu. People go here for the Oysters, crab, sea urchin, & spider crabs. You're also going to want to try the baked rice, another special here. Make sure to have some cheesecake for dessert.
This restaurant has a good beverage menu too. The service is friendly, and they have both indoor & outdoor seating at Ofício.
10. O Frade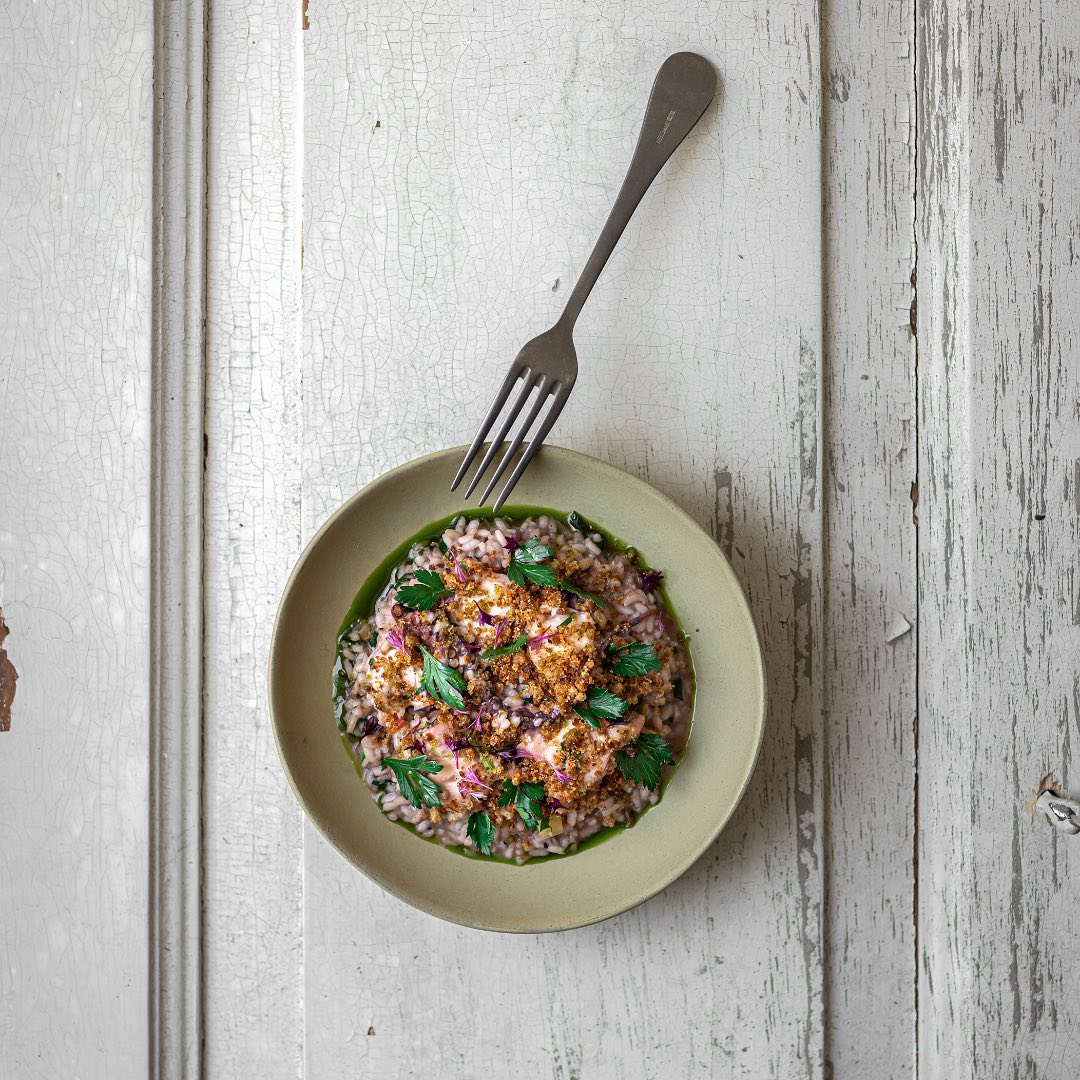 One more for the list of best restaurants in Lisbon is a place known for its creative dishes. O Frade is a family establishment and was set up by cousins Carlos Afonso & Sérgio Frade.
Frade is known for its Portuguese dishes prepared with a twist, and for wine. Some of the favorites here are the duck rice and the octopus. The restaurant is a small one so make sure to do your reservations before you go. You might also want to ask to be seated at a horseshoe-shaped counter that serves as the chef's table.