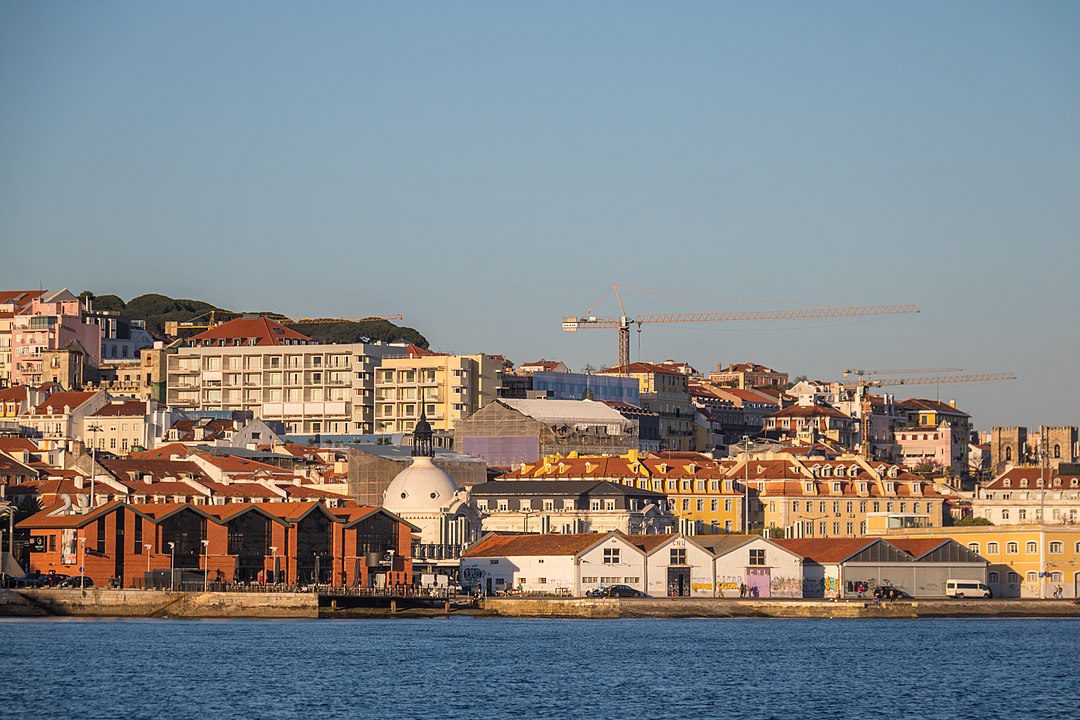 Lisbon, the capital city of Portugal, is the country's largest city too. Apart from being the country's political and commercial center, the city is a popular tourist destination. This country that's known for its great explorers has had a busy port since the early days and for ages has been an important trading center. Read on for a complete Lisbon travel guide.
History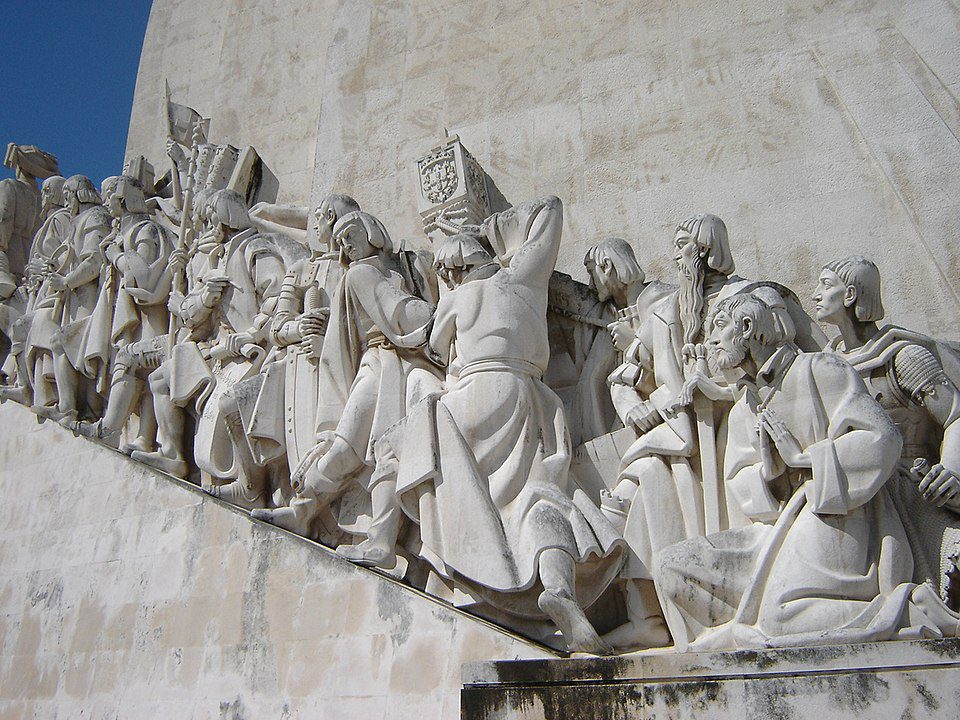 Even before Lisbon came to be known for its port facilities, trade, and for being the starting post for many an exploration, it's been a place of interest for many different peoples. The area has been in the hands of the Celts, Phoenicians, Greeks, Carthaginians, Romans, Moors, & English at different times. Lishon has a history of invasions, conquests, & reconquests.
What to see and do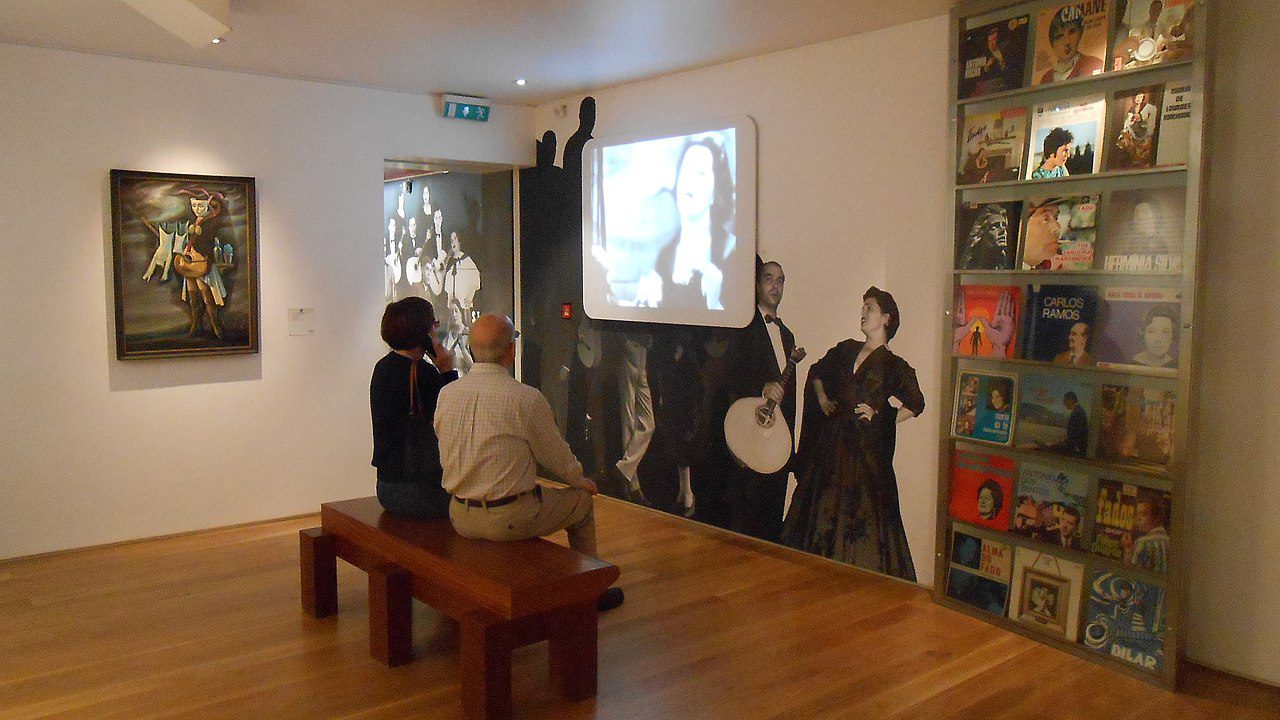 The different cultures that interacted with the city left many marks on the older buildings of the land, some of which, were marred by the earthquake of 1755. When the city was rebuilt, they tried to keep a good part of the history of the town.
What you see today is mostly 18th-century buildings colored in lime and topped by red-tiled roofs. If you explore the Lisbon of today, you'll see St. George's Castle, which goes further back several centuries, a 16th-century Jeronimos Monastery, a 14th-century Carmo Convent, and a 12th-century Cathedral, among other landmarks.
There's a lot of exploring to do in the historic downtown area of Baixa, in Alfama, Bairro Alto, the waterfront neighborhood of Belém, and also historic public spaces like the Commercial Plaza, Rossio Square, & even LX Factory.
There are monuments honoring the explorers & rulers of the land, palaces that tell you stories of the kings who ruled here, and churches, cathedrals, convents, & monasteries that tell you about the country's religious past.
Those interested in museums can visit the National Museum of Science, Natural History, Museum of Art, Architecture, and Technology (MAAT), the Fado Museum, & the National Tile Museum among others.
Other things to do in Lisbon include walking up and down the hills, getting around in the trams & funiculars, enjoying Fado music, and checking out the food & drink that are popular in Lisbon.
For more ideas on what to do that aren't included in this Lisbon travel guide, check out my post: Top 10 things to do in Lisbon.
Food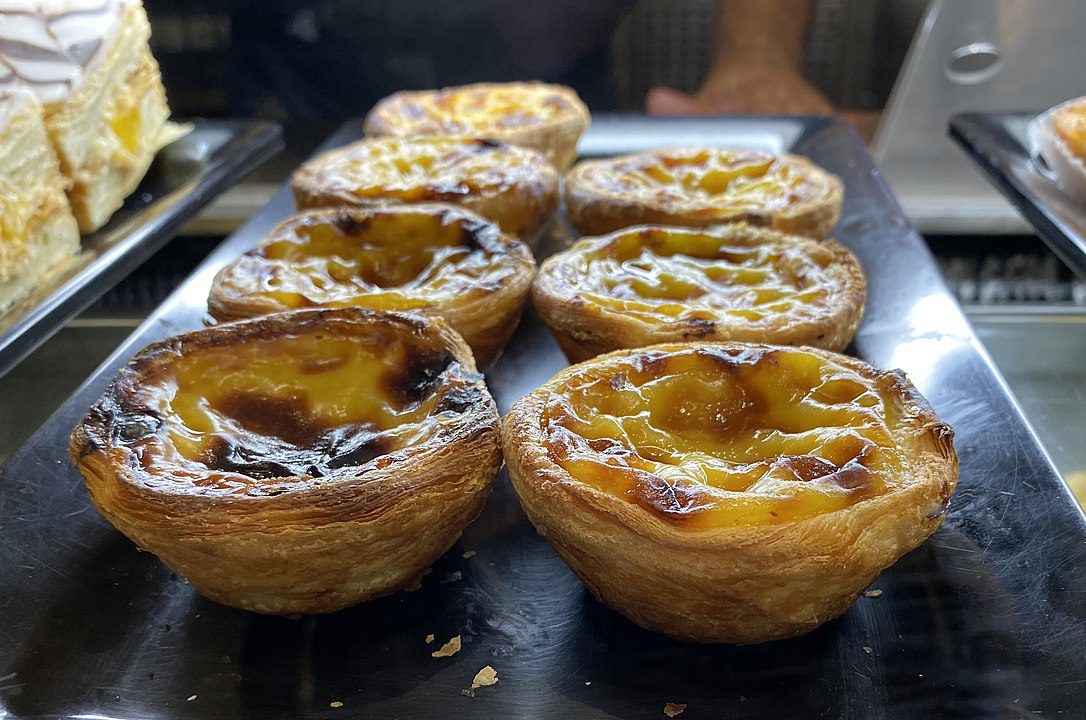 With Lisbon being a bustling year-round tourist destination, the food scene in the capital city is on fine-tune mode. This city has many upscale dining destinations, a good many Michelin-starred ones at that. However, Lisbon has a number of smaller family-run restaurants too.
When dining at the restaurants in Lisbon, you might want to ask for the dish of the day — Prato da dia, they call it — and have it with some soup, a dessert, & some coffee.
To further explore the food of Lisbon, look for bacalhau or dried and salted cod, which is something you should try when you're here. You'll also find plenty of fresh seafood all over the city. Prego, a Portuguese sandwich made of beef, is another thing to look for. Pasteis de Nata is another name to remember. These are egg-custard pastries that are a local speciality.
As for drinks, remember you're in the land of Port wine. Go on to try some Medeira & Liquor Beirão, too. And don't leave there without sampling another local favorite — ginjinh, which is a cherry liqueur.
Another must-do is to have a meal at a restaurant that also stages Fado, a traditional style of music.
Yet another thing that travelers to the area do is go food shopping at the Time Market in Cais do Sodre. This is a great place to sample local food as well as creations by some of the city's celebrity chefs.
For specific restaurants to try that aren't included in this Lisbon travel guide, check out my post: Best Restaurants in Lisbon.
Shopping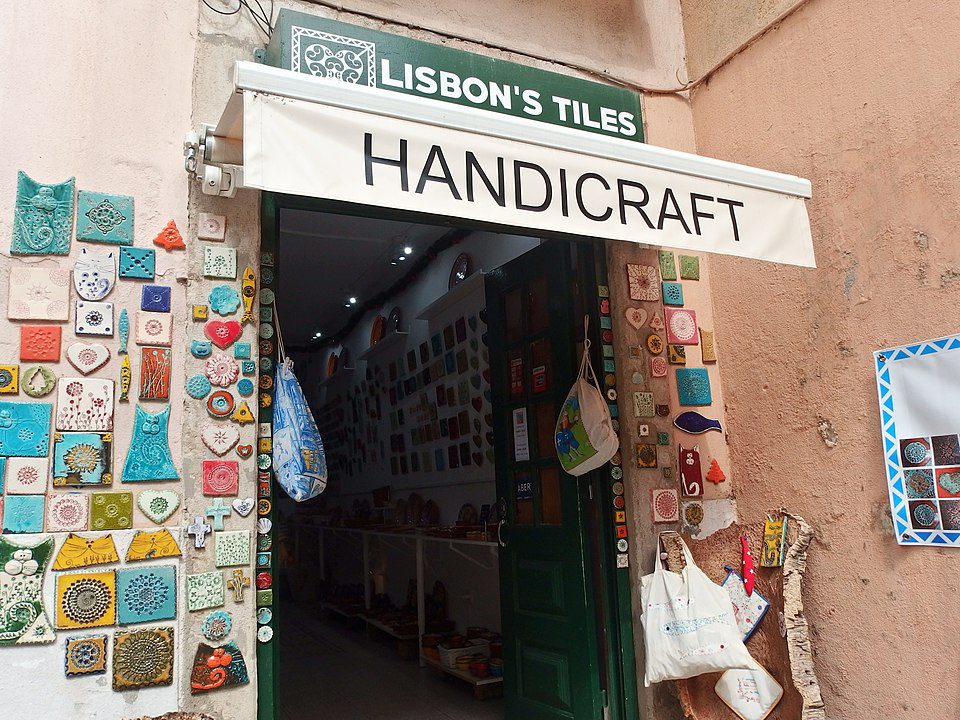 For the rest of your shopping, there are plenty of places you can go to. Rossio Square, Commercial Plaza, & the factory plaza of LX are some of the most popular places for retail therapy.
For designer shopping head to Chiado, and for vintage shopping, Bairro Alto. Flea Market shopping at Feira da Ladra at Campo de Santa Clara is another thing you might want to do. This historical open-air market is open Tuesdays & Saturdays.
As for souvenirs from Lisbon, Ajuelos or Portugues decorative Ceramic tiles top the list. You can also pick up other ceramic goods like plates & pottery. Some more souvenirs ideas are Soccer merchandise, miniature trams, products made of cork, fado records & guitars, and canned sardine. Then, there's Licor Beirão, Port wine, and Ginjinha.
And don't forget Pastéis de Belém or the egg-custard tarts.
Geography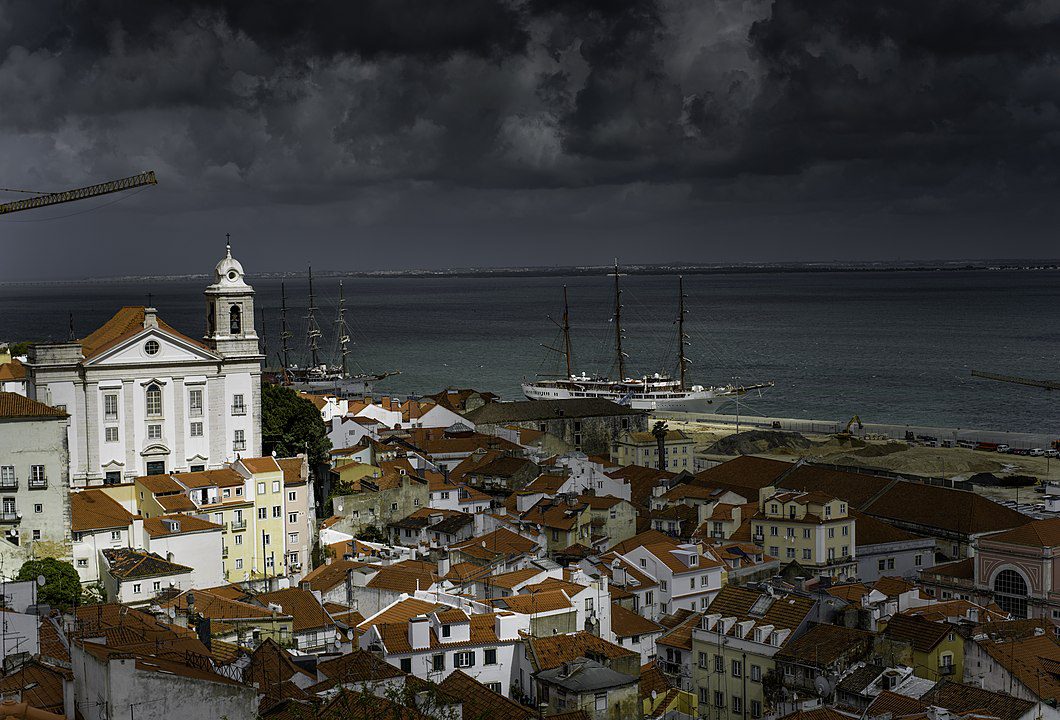 Lisbon is situated in western Portugal — in the country's Iberian Peninsula to be exact. The capital city is a port city on the north bank of the Tagus River (Tejo River). It can also be said that Lisbon lies where the Tagus river empties itself into the Atlantic Ocean.
Lisbon is built on seven hills: São Roque, São Jorge, São Vicente, Santo André, Santa Catarina, Chagas, & Sant'Ana. As such, there are several places in the city where you can go for panoramic views of the river, the city, & many of its landmarks.
Accommodation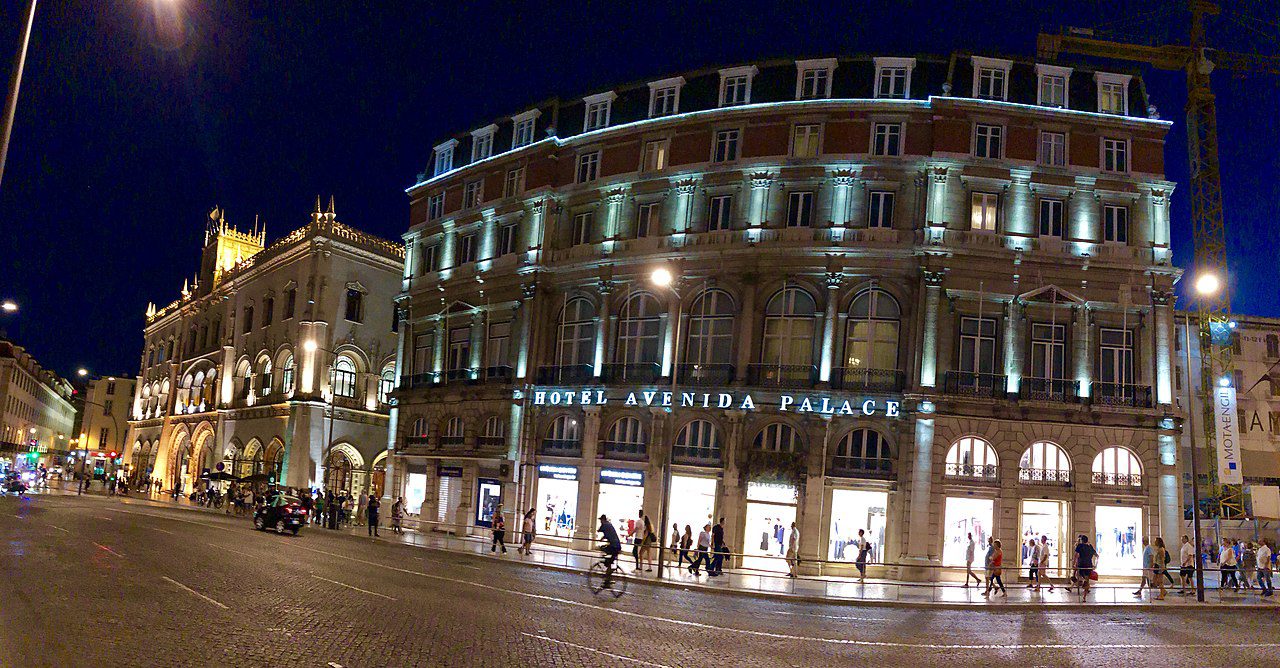 First-time visitors to Lisbon might want to stay in Baixa or Bairro Alto. Here you'll find high-end hotels, mid-range, & budget ones, too. You'll find accommodations of all classes in Avenida da Libertade, Chiado, & Cais do Sodré too. Yet another area to consider staying in is Alfama. You'll find lots of boutique hotels here.
If experiencing Lisbon's nightlife is part of your itinerary, find a room in Bairro Alto or Principe Real. To be by the riverside, look up hotels or rentals in Belem. If you're here as a business traveler, Parque das Nações might be a convenient location for you.
Transportation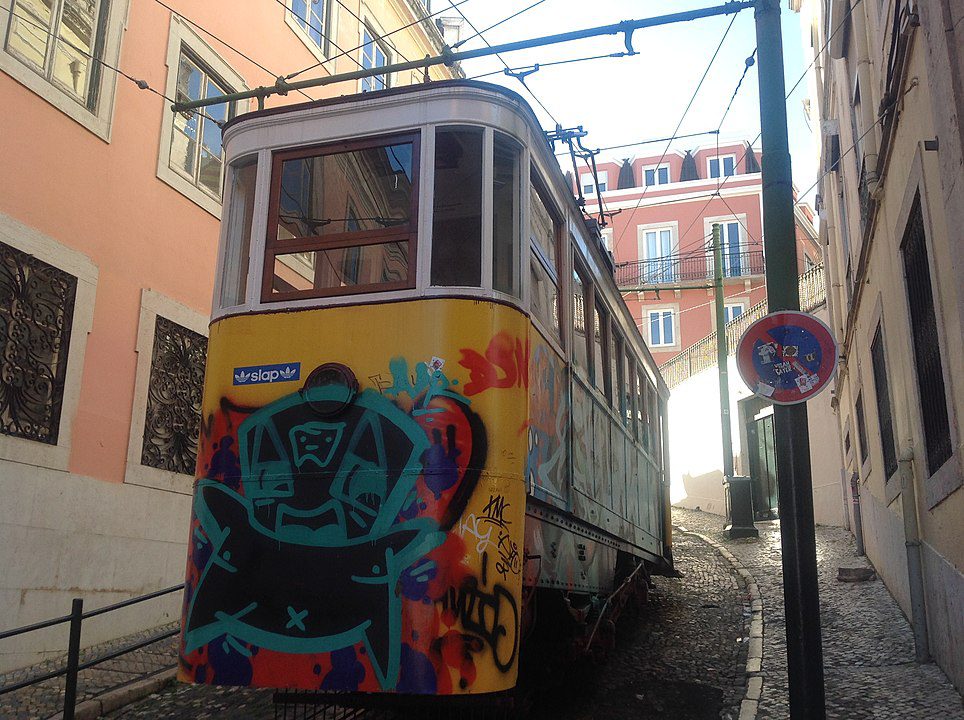 If you're flying into Lisbon, you'll be landing at Aeroporto da Portela, which is Portugal's largest international airport. From there you can take the metro or a bus into the city center or wherever else you might want to go.
If you're taking the train, you might want to look at the trains to Santa Apolónia & Gare do Oriente, which are the major stations in and around the city. Then there are the stations of Entrecampos or Sete Rios, too.
Once you're in Lisbon, you can rely on public transportation to go sightseeing. There are the buses and the metro system. While you're here, you must also go around in the local trams & the funiculars which are attractions by themselves. You could also try to ride the Santa Justa Elevator, which will take you up uphill to Trinidade from the downtown area.
And if you're going to be exploring the suburbs by the Tagus river, you could even experience a ferry across the river.
Best time to visit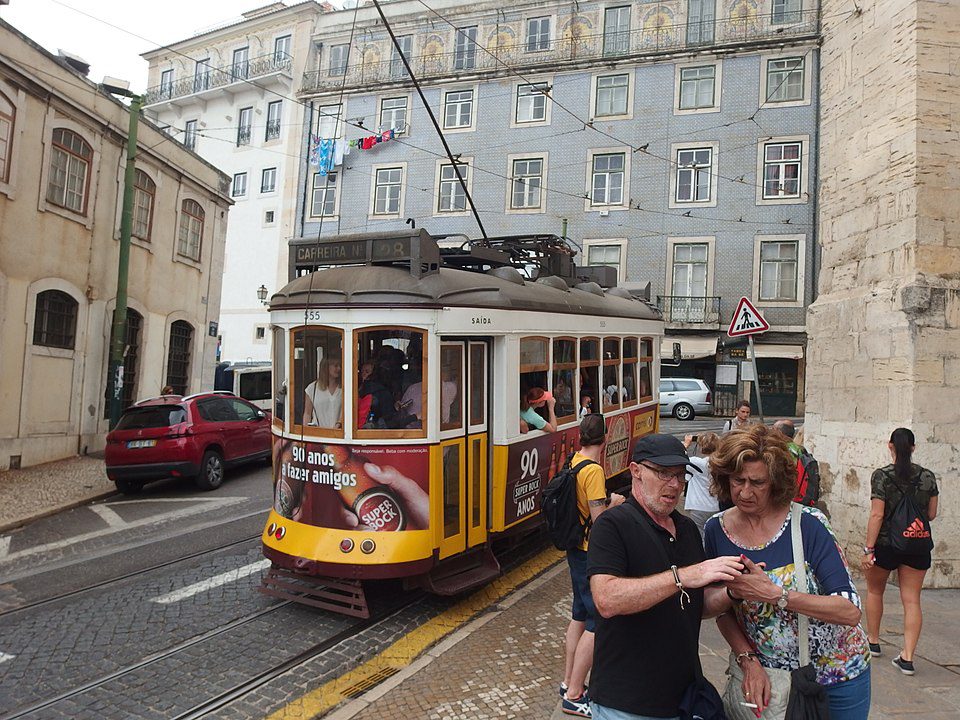 Lisbon's tourist season is from June to August when the weather is warm & dry. If you'd like to avoid peak season crowds & hotel rates, the best time to visit Lisbon would be from March to May or in September or October.
In fall, not only are the room rates down, the weather goes down to 'warm' making it easier to walk up the hills of Lisbon than it would be in the summer.
Winter is also not a bad time to visit. It's cooler, and the room rates go down further. However, evenings & nights can be cold. And you might get some rain, too.
If you'd like to be in Lisbon to see what the city looks like in celebration, visit during Festas Santos Populares, which takes place in the first half of June.
Nearby destinations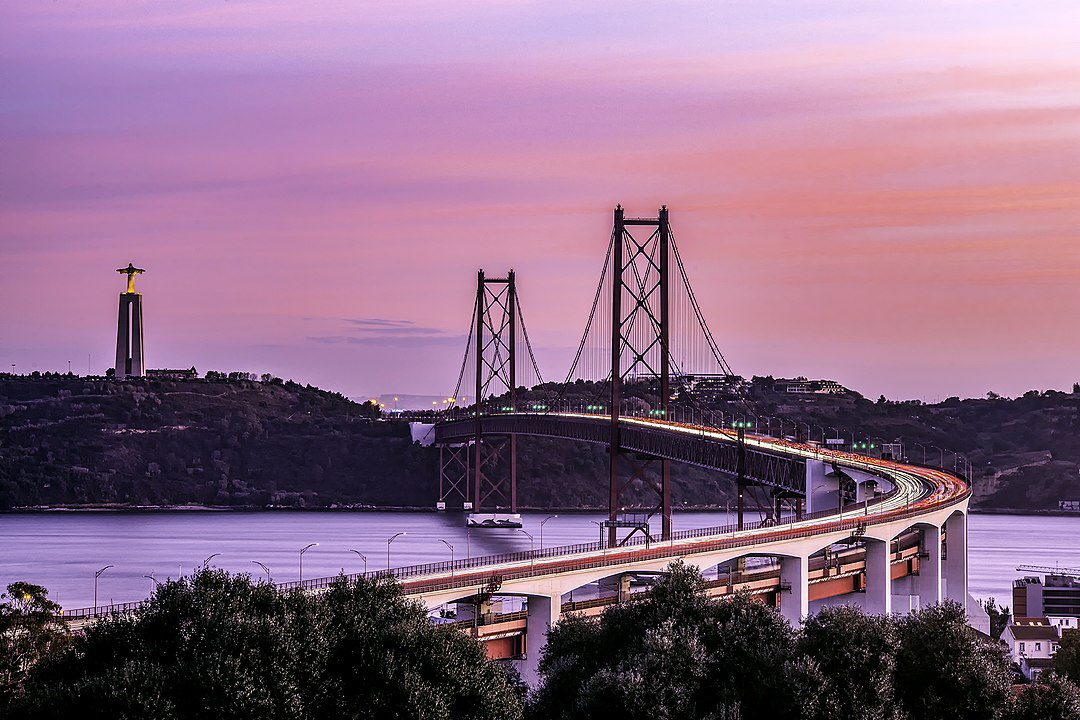 Despite being a Lisbon travel guide, I wanted to make sure to include places to visit nearby! If you get onto the bridges that flank the capital city, you can visit smaller places like Almeda, Alcochete, & Montigo.
Other places you can go out to from Lisbon are Leiria, Sintra, & Cascais. You can also spend some time on the beaches of Costa da Caparica & the Tróia Peninsula.