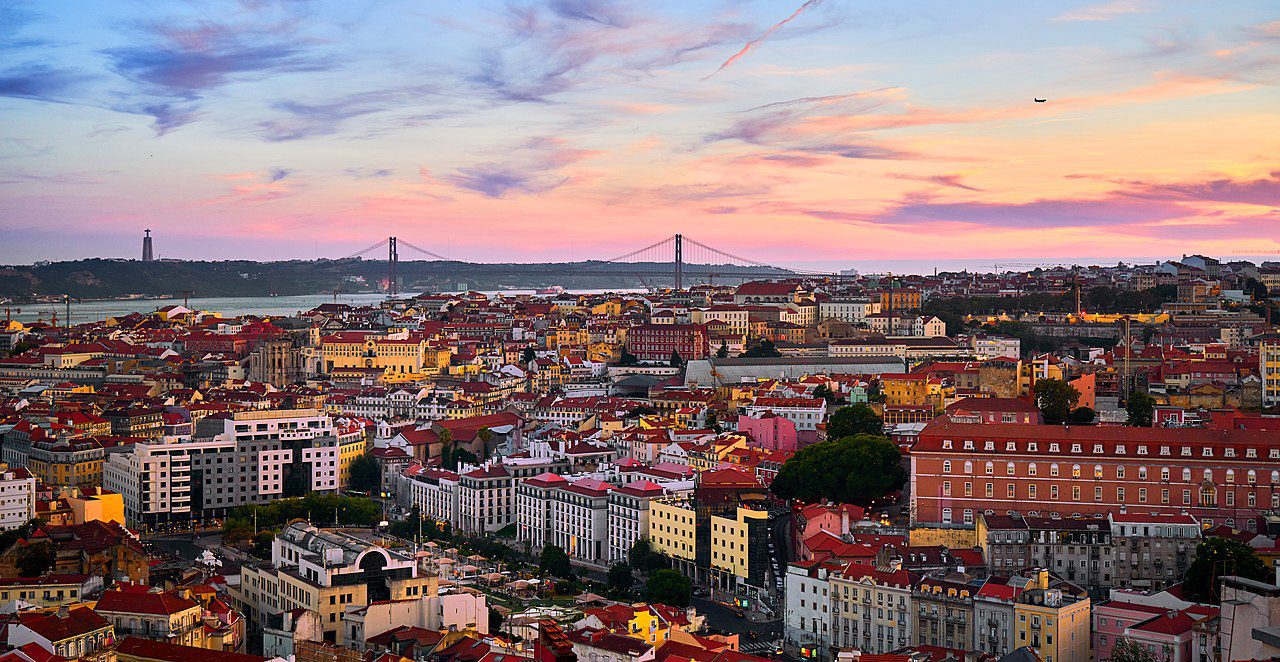 Lisbon, the capital of Portugal, has a lot to offer tourists who visit it. History, culture and architecture buffs have many celebrated structures to see & study. From a castle to monuments & museums, to an elevator ride & a river cruise, here are the top 10 things to do in Lisbon.
1. Let Belém Tower introduce you to Lisbon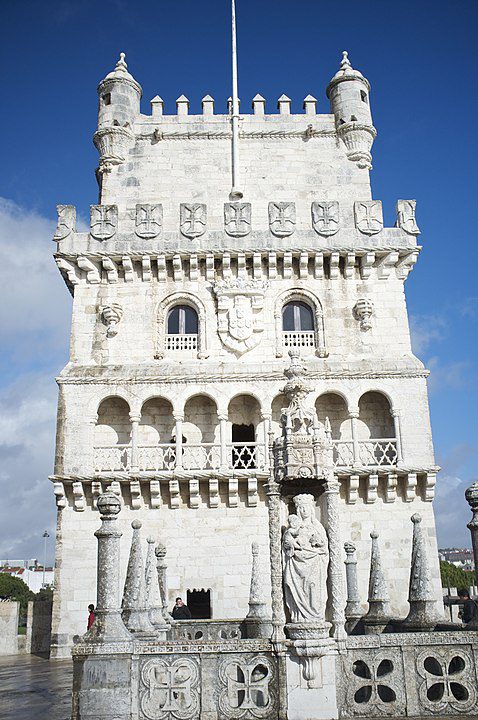 One of the most prominent structures in Lisbon is the Belém Tower or the Torre de Belém. It's one of the most visited ones, too. Situated in the city's waterfront neighborhood of Belém, the tower that dates back to 1514 has been a national monument since 1910.
Now, also a UNESCO World Heritage Site, Belém Tower is also called the Tower of St. Vincent (Torre de São Vicente). It was built to serve as a fortress and also to be the point of departure & arrival for Portuguese explorers. The tower, which was built on a small island close to the north bank of the Tagus River, later became more than just a fortress. It has served as an outpost, a prison, & a customs office.
Constructed in Manueline style, this tower is a masterpiece of architect Francisco de Arruda. Today, visitors can go in and look at the interiors of this famous construction and take in the views from the top of the tower.
2. See the Discoveries Monument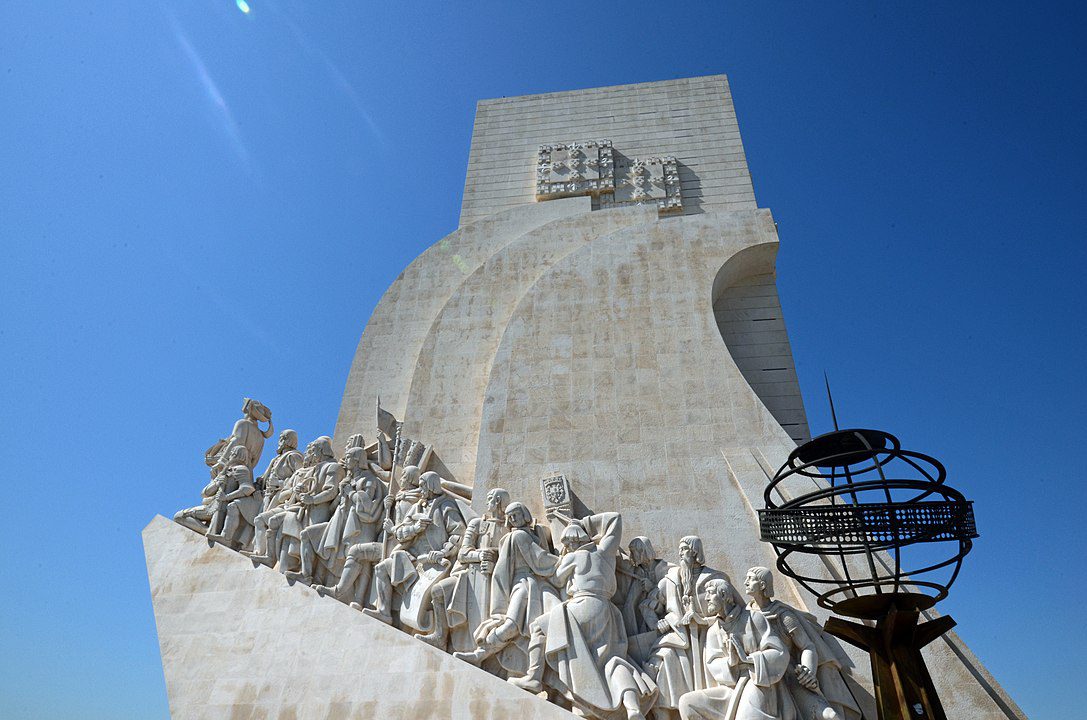 Also one of the best things to do in Lisbon is visiting another structure that's not to be missed. Called Padrão dos Descobrimentos or the Discoveries Monument, this one's construction marked the 500th death anniversary of Henry the Navigator, who's known to have supported several notable Portuguese explorations.
Built in the 1960s and built in the shape of a ship that the Portuguese used for explorations, the Discoveries Monument also honors the great maritime explorers of the land. On it are statues of many of these greats from Vasco da Gama to other explorers, navigators, captains, & chroniclers. There's also the figure of Prince Henry the Navigator.
If you step inside the monument, you can watch a multimedia presentation that will take you into the country's history. There are some exhibits, too. And if you decide to go to the top of the structure, you'll be rewarded with views of the Belem area, the Tagus River, & even a mosaic map of the world that marks Portuguese explorations.
3. Visit St. George's Castle
Yet another structure that has a lot of history in it, is an architectural attraction and offers great views is St. George's Castle or Castelo de S Jorge in Alfama. Situated on top of one of the hills that make up Lisbon, St. George's Castle served as a fortification of the area. It has also played the home of the Royals. It was here that the King welcomed Vasco da Gama after his return from his historical voyage to India.
The architecture of the castle hints at the influences of the Visigoths, Moors, & Romans. An Archaeological museum on the premises preserves and displays many of the finds from the surroundings that include things like pottery, tiles, Moorish coins, & other artifacts. There's also an archaeological site behind the castle. Other things to see here include canons & a Camera Obscura with sights from the city.
4. Step into Jeronimos Monastery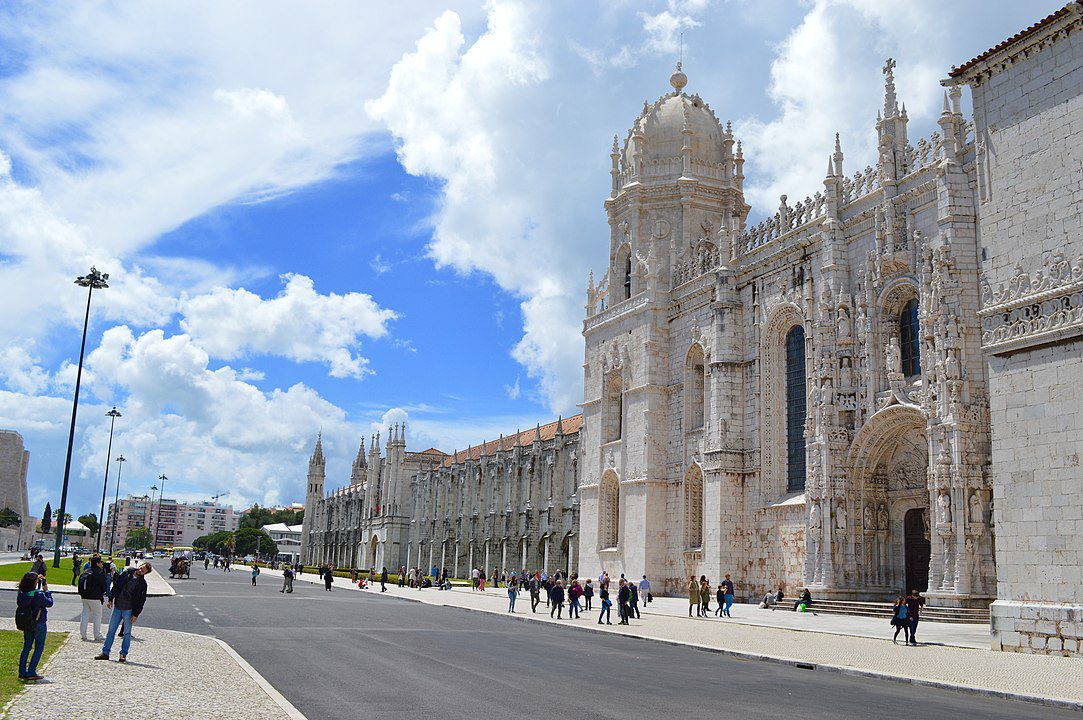 Most first-time visitors also make it a point to visit Lisbon's Jeronimos Monastery, or Monastery of St. Jerome, another ornate building in the capital city. This is one of the most popular things to do in Lisbon. Its vaulted ceilings, carved pillars, & tombs of some famous figures have made it a well-known tourist attraction.
Built in limestone and in Manueline style of architecture, it's said that the construction of the monastery began in 1501 but it took a century to see it completed. Now a UNESCO site, Jeronimos Monastery is known to have been the place where Vasco da Gama and his crew spent the night before they set out on their epic voyages out east.
5. Make sure to take a look at Carmo Convent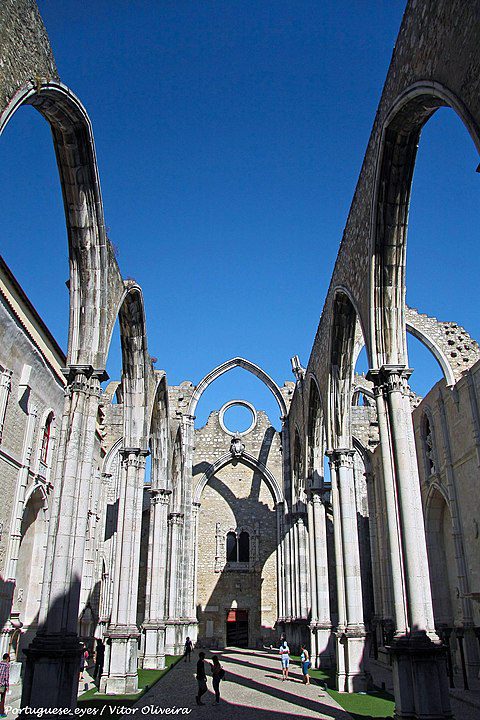 Architecture and history enthusiasts will not want to miss taking a look at Carmo Convent. This medieval building is quite a subject for photographers, too. Today, a good part of it is in ruins yet it's an attractive site with impressive arches, wood & stone carvings, and artifacts.
Built in Gothic style, This Convent of Our Lady of Mount Carmel used to be a catholic convent that met with destruction during the 1755 earthquake that brought about a lot of damage to Lisbon.
At the convent is also an archaeological museum that has a collection of finds given to it by archaeologists. You could also watch a film about the history of the convent here.
6. Look around Commerce Plaza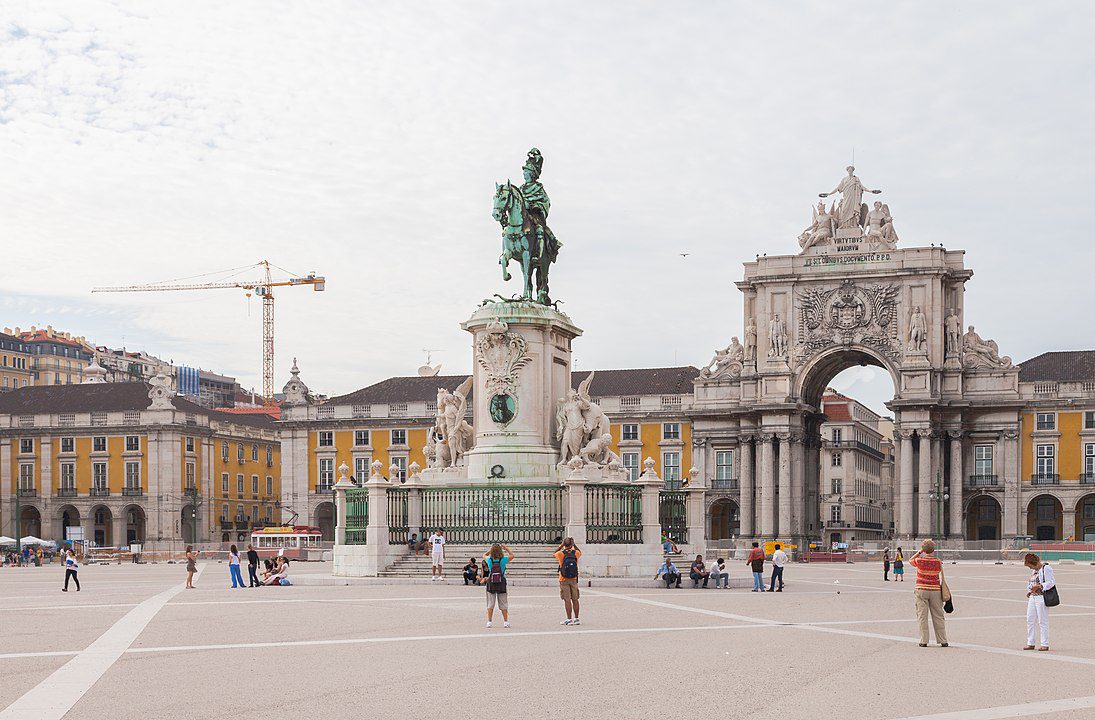 Praça do Comércio, or Lisbon's Commerce Plaza, is another historical plaza that's a sight to see. Its yellow buildings are picturesque but that's not all; this public space that now houses shops & restaurants used to be where the Royal Palace once stood. That was before the 1755 earthquake destroyed it.
When the rebuilding took place, the spot was meant to serve as a public square with one side of it open to the harbor on the Tagus River. The ferry terminal was set up here and commercial ships could unload their cargo here, too. This plaza was meant to be the gateway to the new Lisbon. With the ferry terminal still in operation and the availability of trams beside it, the plaza continues to be a transportation hub.
When you're at Praça do Comércio, look for the statue of Joseph I who was the ruler at the time of the earthquake. Also make sure to take a close look at the grand Rui Augusta Arch, which was built in celebration of the rebuilding of Lisbon.
7. Visit National Tile Museum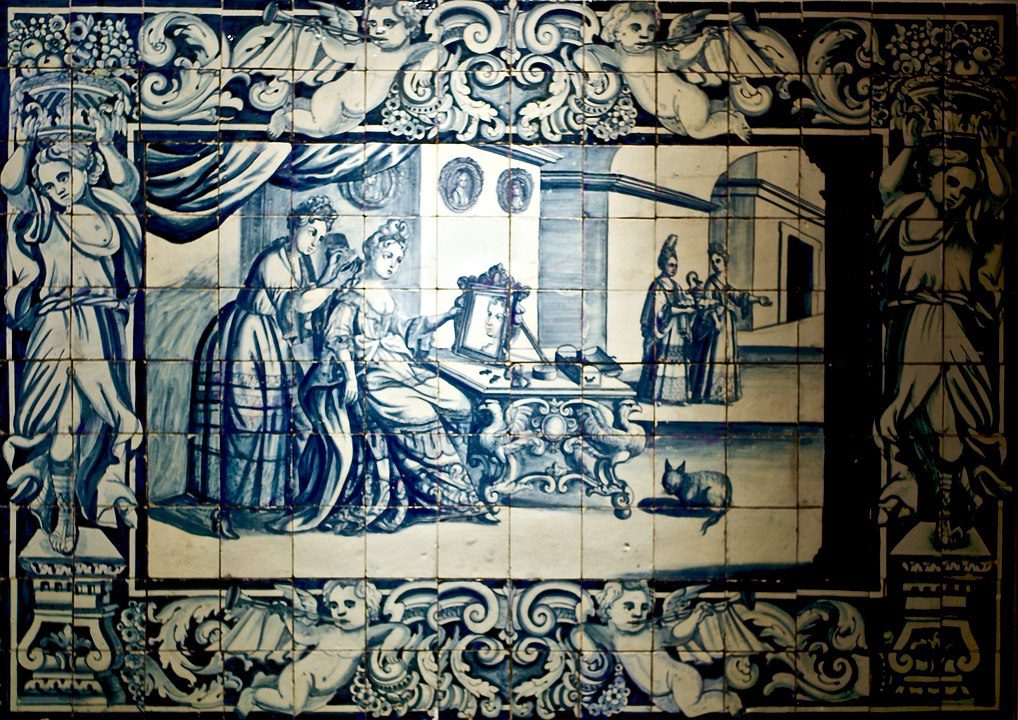 As far as the architecture is concerned, you'll see that many places in the city have used tiles to beautify public buildings & spaces, sometimes even homes. If you're fascinated by glazed ceramic tilework, you'll enjoy one of the best things to do in Lisbon– a visit to the National Tile Museum. Its houses are in a former convent, and is just a mile and a half away from Alfama.
The National Tile museum is a wonderful showcase of azulejos or Portuguese tiles. Here, you'll see tiles that go back to the 15th century. Some tiles come in different colors, designs, & patterns on them. And some are put together to make murals. At the museum, you'll also gain an understanding of how these tiles were made in the old days and how it's done in the modern day.
8. Ride Elevator de Santa Justa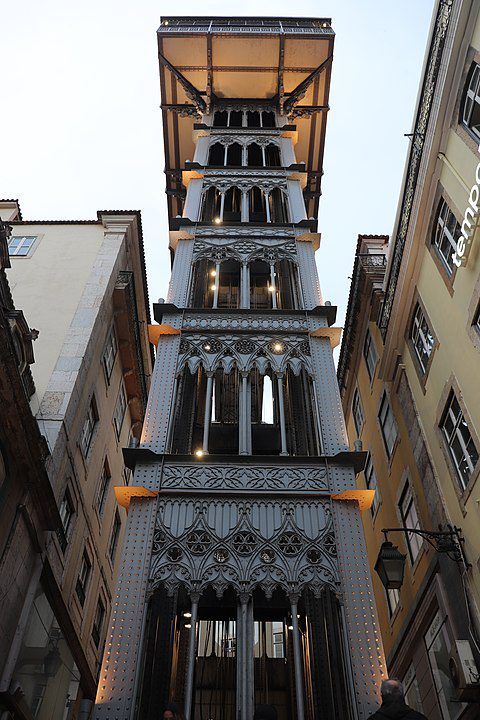 The elevator of Santa Justa is one of those landmarks that not just stands out of the landscape, but also almost always has a long line of tourists standing out and waiting. Made of wrought iron and decorated with filigree work, the tower that houses the elevator was designed by Raoul Mesnier du Ponsard who was trained by Gustave Eiffel.
The elevator in a Neo-gothic tower has two cabins that shuttle people up and down. The elevator goes up to a height of 150 ft and offers panoramic views of Portugal's capital city, as well.
9. Hang out at the very modern LX Factory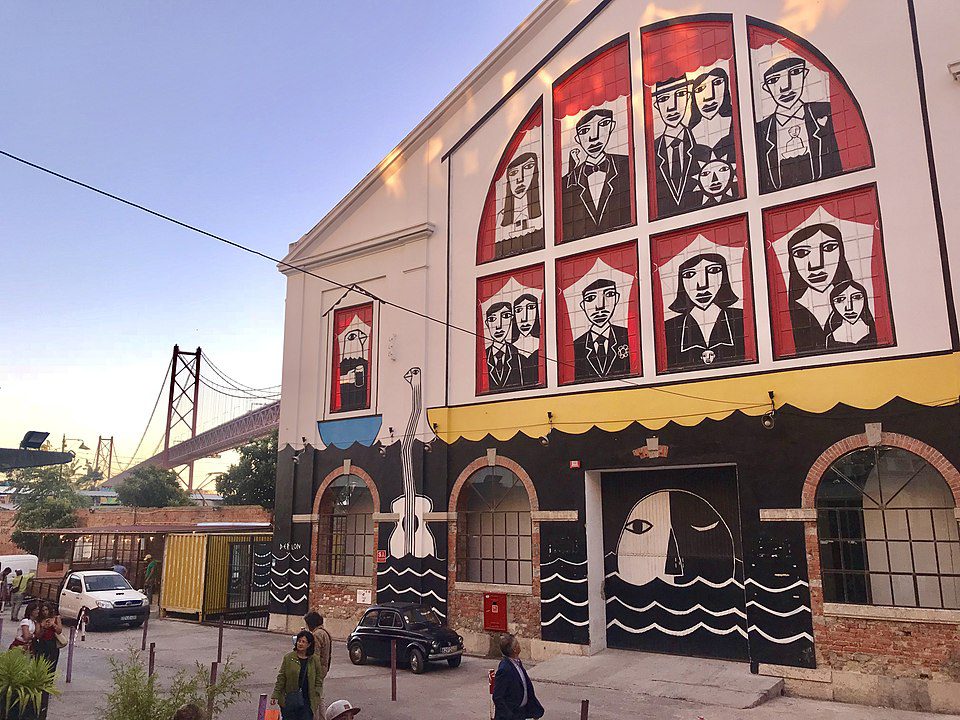 Another popular thing to do in Lisbon is visiting LX Factory. LX Factory in Alcântara is a fusion of the old & new. This place used to be an industrial complex back in the 19th century, and over the ages, met with decline.
The complex of today is a redesigned one. It was brought back to life with shops, bars, restaurants, & even office spaces. It now is a great place to go boutique shopping, attend small events, or look at street art. It's also a place to head to for some Lisbon-style nightlife.
10. Sunset Cruise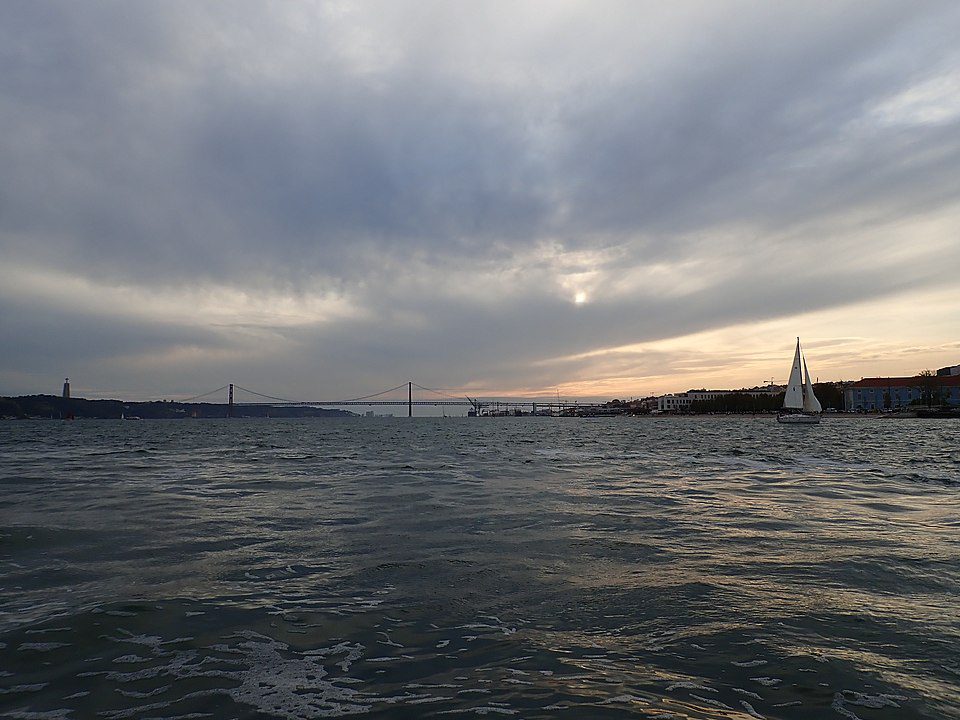 Another way to end the day would be to go on a sunset cruise on the Tagus River. On a boat ride of this kind, not only can you can sit with a drink in hand and watch the sun go down but you can also take in the city from the water that flows beside it.