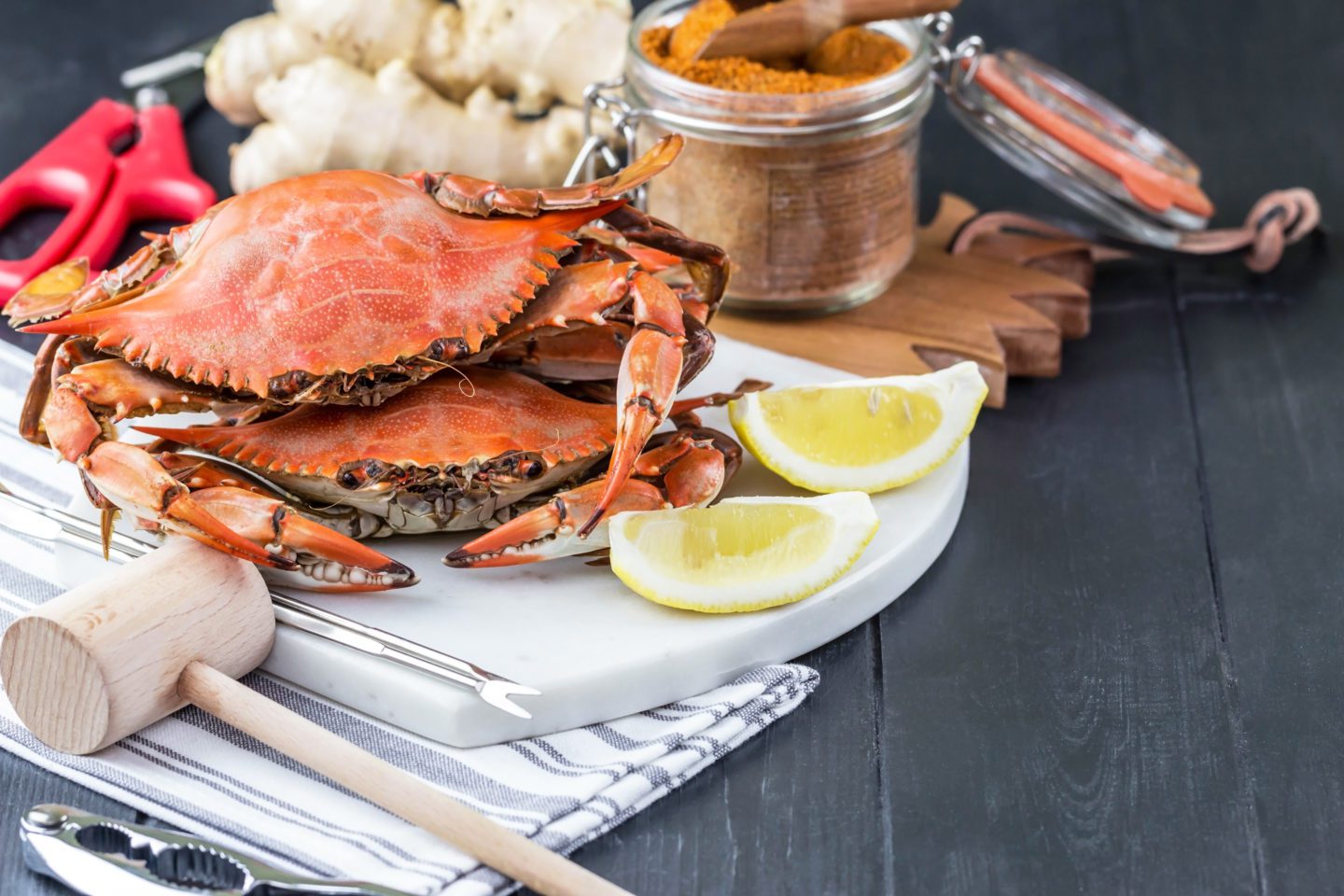 Are you ready to embark on an extraordinary culinary journey through the diverse flavors of Maryland? Join us as we uncover the best restaurants in Maryland, where culinary excellence and mouthwatering delights await! From seafood sensations to farm-to-table delights, these ten remarkable restaurants showcase the state's vibrant dining scene. Get ready to tantalize your taste buds and satisfy your cravings at these culinary hotspots that redefine dining experiences in Maryland!
The Prime Rib (Baltimore):
Immerse yourself in an upscale steakhouse experience at The Prime Rib, nestled in the heart of Baltimore. Renowned for its timeless elegance and impeccable service, this iconic restaurant is a haven for steak lovers. Indulge in their signature prime rib, expertly cooked to perfection, or savor a tender filet mignon that melts in your mouth. With its refined ambiance and top-notch cuisine, The Prime Rib truly embodies the epitome of fine dining.
Woodberry Kitchen (Baltimore):
Experience the essence of Maryland's farm-to-table philosophy at Woodberry Kitchen. Located in Baltimore's historic Clipper Mill, this James Beard Award-winning restaurant celebrates the region's bountiful produce and sustainable practices. Each dish is a masterpiece, crafted with seasonal ingredients sourced from local farmers and artisans. From Chesapeake oysters to wood-fired flatbreads, every bite tells a story of Maryland's culinary heritage. Immerse yourself in the rustic charm of the restored mill setting and let the flavors take you on a memorable gastronomic adventure.
Volt (Frederick):
Discover culinary artistry at its finest at Volt, a culinary masterpiece created by renowned celebrity chef Bryan Voltaggio in the heart of Frederick. This extraordinary restaurant offers an ever-evolving menu that showcases the best of local ingredients, sourced from Maryland's fertile lands. From exquisitely prepared roasted chicken to innovative vegetarian creations, every dish reflects Voltaggio's culinary vision and expertise. With its elegant ambiance and impeccable service, Volt guarantees an unforgettable dining experience.
Charleston (Baltimore):
Step into an enchanting world of Southern-inspired cuisine at Charleston, a Baltimore gem helmed by the talented chef Cindy Wolf. Renowned for its refined elegance and exceptional flavors, Charleston takes diners on a journey through the South with its sophisticated dishes. Delight in the legendary she-crab soup, a creamy and indulgent delight, or savor the melt-in-your-mouth soft shell crab that captures the essence of Maryland's coastal treasures. With its impeccable attention to detail and impeccable service, Charleston promises a dining experience that will transport you to the height of culinary bliss.
The Tasting Room (Frederick):
Escape to The Tasting Room, a culinary sanctuary nestled in the heart of Frederick, where flavors are elevated to new heights. This exceptional restaurant boasts a seasonal menu that showcases the finest local ingredients transformed into culinary masterpieces. These masterpieces are why it makes it to the list of the best restaurants in Maryland. Indulge in tender braised short ribs that melt in your mouth, delight in perfectly seared scallops, or explore their tantalizing small plates designed for sharing. Complement your meal with a selection from their impressive wine list. And let the cozy ambiance and impeccable service enhance your dining experience.
The Black Olive (Baltimore):
Transport yourself to the shores of Greece at The Black Olive, a family-owned Greek restaurant in the heart of Baltimore. Immerse yourself in the warm and inviting atmosphere as you indulge in the authentic flavors of the Mediterranean. From the tender grilled octopus to the flavorful lamb chops, each dish showcases the vibrant and healthy culinary traditions of Greece. The Black Olive has a commitment to using the freshest ingredients and a wine list featuring exceptional Greek wines. It's a culinary destination that captures the essence of Greek hospitality.
AIDA Bistro & Wine Bar (Columbia):
Experience a fusion of Italian and Mediterranean flavors at AIDA Bistro & Wine Bar, a culinary gem in Columbia. This inviting eatery offers a diverse menu featuring handcrafted pastas, succulent seafood, and delectable wood-fired pizzas. Immerse yourself in the cozy ambiance of their wine bar, where you can savor a glass of fine wine paired perfectly with your meal. AIDA Bistro & Wine Bar has a warm hospitality and exceptional cuisine. It's a go-to spot for those seeking a taste of Italy in Maryland.
Level (Annapolis):
Elevate your dining experience at Level, a trendy small plates lounge located in the heart of Annapolis. With its stylish ambiance and innovative menu, this restaurant offers a unique culinary adventure. Share delectable small plates like bacon-wrapped dates, crispy calamari, and truffle fries while sipping on handcrafted cocktails. The vibrant atmosphere and attentive service make Level a perfect spot for a memorable night out with friends or a romantic date night. It easily makes the list of the best restaurants in Maryland.
The Inn at Perry Cabin (St. Michaels):
Escape to The Inn at Perry Cabin in St. Michaels, where culinary excellence meets breathtaking waterfront views. This luxurious resort is home to an exceptional restaurant that showcases the finest Chesapeake Bay cuisine. Indulge in fresh seafood, Chesapeake oysters, and other delectable delights while enjoying the serene beauty of the Eastern Shore. Immerse yourself in the elegant ambiance of the dining room or dine al fresco, taking in the stunning views of the Miles River. With its impeccable service and unparalleled coastal flavors, The Inn at Perry Cabin promises an unforgettable dining experience.
The Food Market (Baltimore):
Discover a culinary haven in the heart of Baltimore at The Food Market, a vibrant eatery that celebrates the city's diverse culinary scene. This lively restaurant offers a menu filled with creative dishes that highlight the best of Maryland's local ingredients. From the mouthwatering crab cakes to the flavorful Korean barbecue pork belly, each dish bursts with bold flavors and artistic presentation. The Food Market has ann energetic atmosphere and friendly service. It's a must-visit for food enthusiasts looking to savor the best of Maryland's culinary offerings.
Maryland's culinary landscape is a treasure trove of gastronomic wonders. These ten best restaurants in Maryland are just the beginning of your extraordinary dining adventure. From prime steaks to coastal delicacies, each establishment invites you to savor the flavors and immerse yourself in Maryland's vibrant food culture. So, gather your appetite, embark on a journey through Maryland's diverse culinary scene, and let these remarkable restaurants delight your senses with their culinary prowess. Maryland awaits with open arms and a feast of flavors to satisfy your cravings!