Welcome to the vibrant and diverse state of Maryland! Nestled along the beautiful Mid-Atlantic coast, Maryland offers a rich tapestry of history, natural beauty, delicious cuisine, and a wealth of exciting activities. Whether you're a history buff, an outdoor enthusiast, a food lover, or a shopaholic, Maryland has something for everyone. Let's dive into this comprehensive Maryland Travel Guide and uncover the wonders that await you!
History: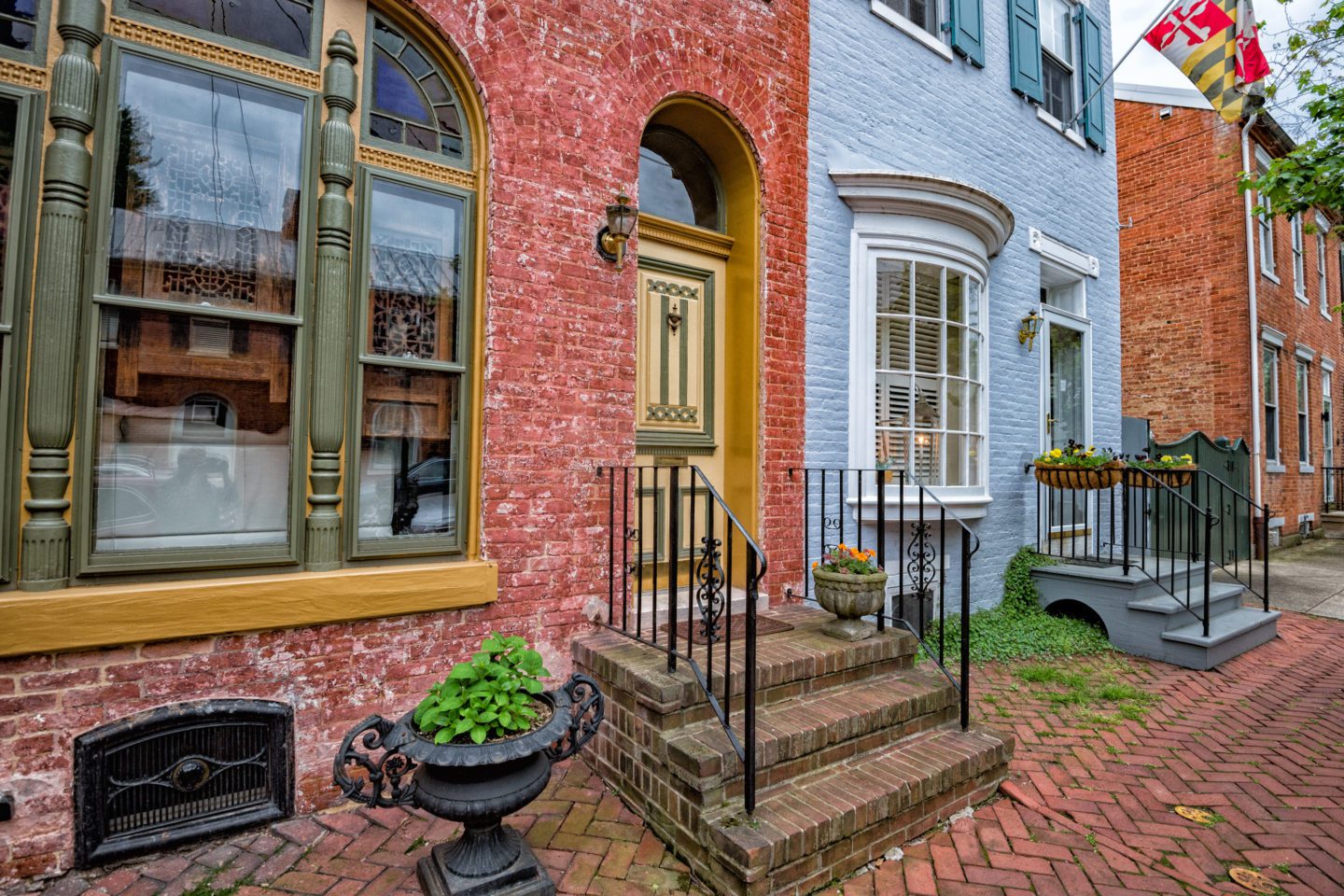 Maryland is steeped in history, playing a significant role in the formation of the United States. As one of the original 13 colonies, it witnessed crucial events that shaped the nation.
Explore the cobblestone streets of Annapolis, the state capital, and discover the Maryland State House, the oldest state capitol in continuous legislative use. Immerse yourself in the rich history as you stroll through the charming historic district, admiring beautifully preserved 18th-century architecture.
Visit St. Mary's City, the site of Maryland's first European settlement, and delve into the state's colonial past. Explore living history museums, such as the St. Mary's City Museum and the reconstructed Maryland Dove, a 17th-century sailing ship replica.
Don't miss Fort McHenry in Baltimore, where the resilient defense during the War of 1812 inspired the writing of the national anthem. Explore the fort's exhibits and experience the awe-inspiring sight of the star-shaped fortifications and the sweeping views of the Baltimore Harbor.
What to See and Do: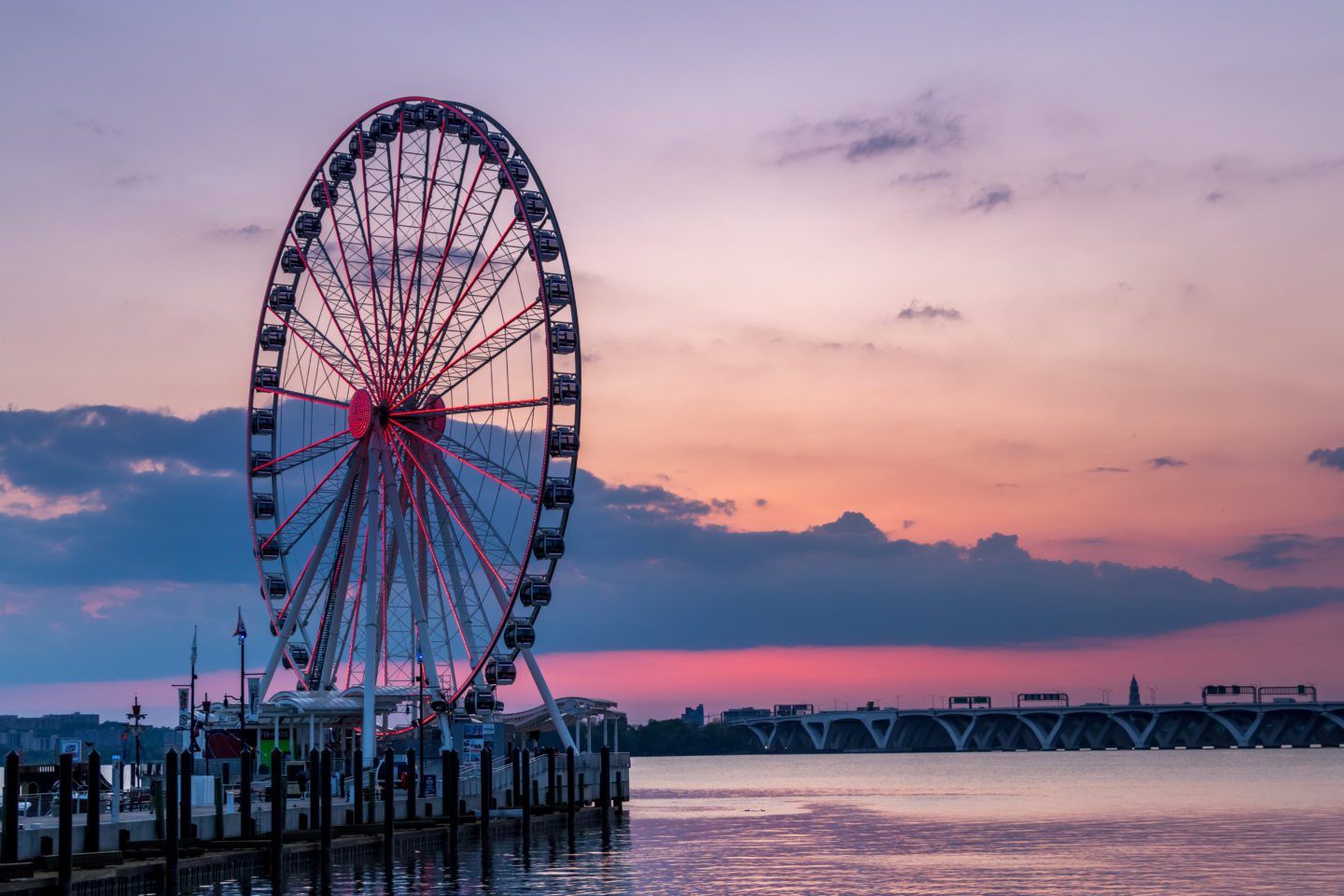 Maryland offers an array of captivating attractions that cater to all interests. Start your journey in Baltimore, Maryland's largest city, and explore the Inner Harbor, home to world-class museums, such as the National Aquarium and the Maryland Science Center.
Discover the iconic Chesapeake Bay, a paradise for boating, fishing, and water sports enthusiasts. Rent a kayak or paddleboard and explore the bay's pristine waters, or take a relaxing boat tour to admire its scenic beauty.
Nature lovers will be enchanted by Assateague Island, where wild ponies roam freely along pristine beaches. Enjoy sunbathing, swimming, and beachcombing in this untouched coastal paradise. Hiking trails and bird-watching opportunities abound, allowing you to connect with nature.
For art enthusiasts, a visit to the Walters Art Museum in Baltimore or the striking sculpture garden at the Glenstone Museum in Potomac is a must. Marvel at masterpieces spanning thousands of years of art history or immerse yourself in contemporary works of art that challenge and inspire.
For more ideas on what to do that aren't included in this Maryland travel guide, check out my post: Top 10 Things To Do In Maryland.
Food: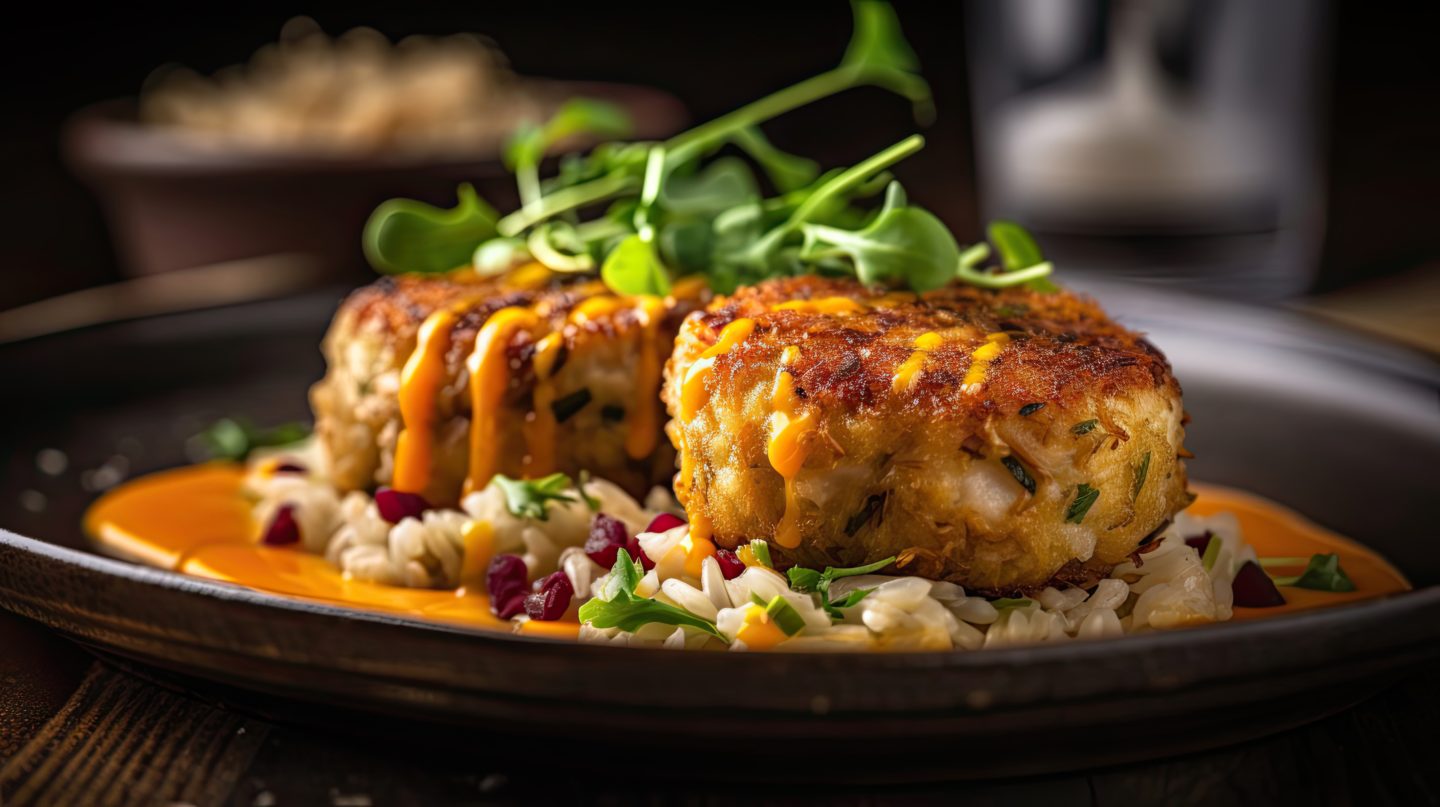 Maryland's culinary scene is a delightful fusion of flavors influenced by its coastal location and diverse cultural heritage.
Indulge in the state's iconic seafood, from succulent Maryland blue crabs steamed to perfection to mouthwatering crab cakes that are a local specialty. Head to a waterfront crab house and savor the communal experience of cracking open crabs while enjoying the scenic views.
Savor freshly shucked oysters, plump shrimp, and savory fish dishes that showcase the bounties of the Chesapeake Bay. Try the Chesapeake Bay-style seafood boil, a feast of steamed crabs, shrimp, corn on the cob, and potatoes seasoned with Old Bay, a beloved Maryland spice blend.
But Maryland's culinary delights go beyond seafood. Sample delicious soul food in Baltimore, from crispy fried chicken to creamy macaroni and cheese. Explore the vibrant international food scene in Silver Spring, where you can find diverse cuisines from around the world. Indulge in farm-to-table cuisine in the scenic countryside, where you can savor the flavors of locally sourced ingredients.
For specific restaurants to check out that aren't included in this Maryland travel guide, check out my post: Best Restaurants in Maryland.
Shopping: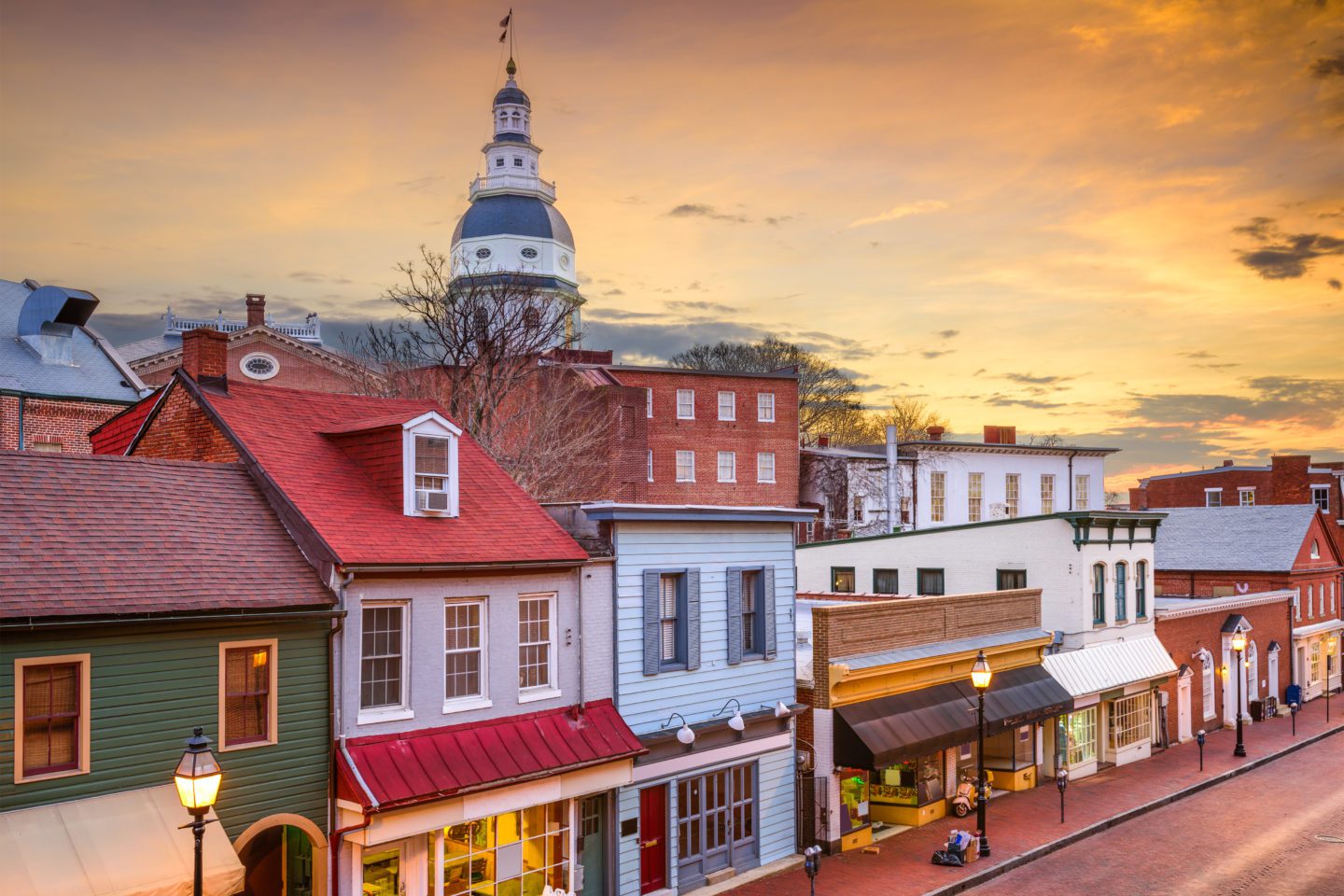 For shopaholics, Maryland is a paradise with a variety of shopping options to suit every taste.
Explore the bustling streets of downtown Annapolis, where you'll find charming boutiques, antique shops, and art galleries. Discover unique treasures and one-of-a-kind gifts as you stroll along the quaint streets lined with historic buildings.
In Baltimore, visit the lively Inner Harbor, where you'll find an array of shops offering everything from trendy fashion and accessories to local crafts and souvenirs. Don't miss Harborplace, a waterfront shopping complex that houses a mix of national retailers and local vendors.
If you're looking for high-end fashion and luxury brands, head to the premier shopping destinations of Bethesda and Chevy Chase. These upscale neighborhoods offer a blend of designer boutiques, upscale department stores, and renowned fashion labels.
Geography: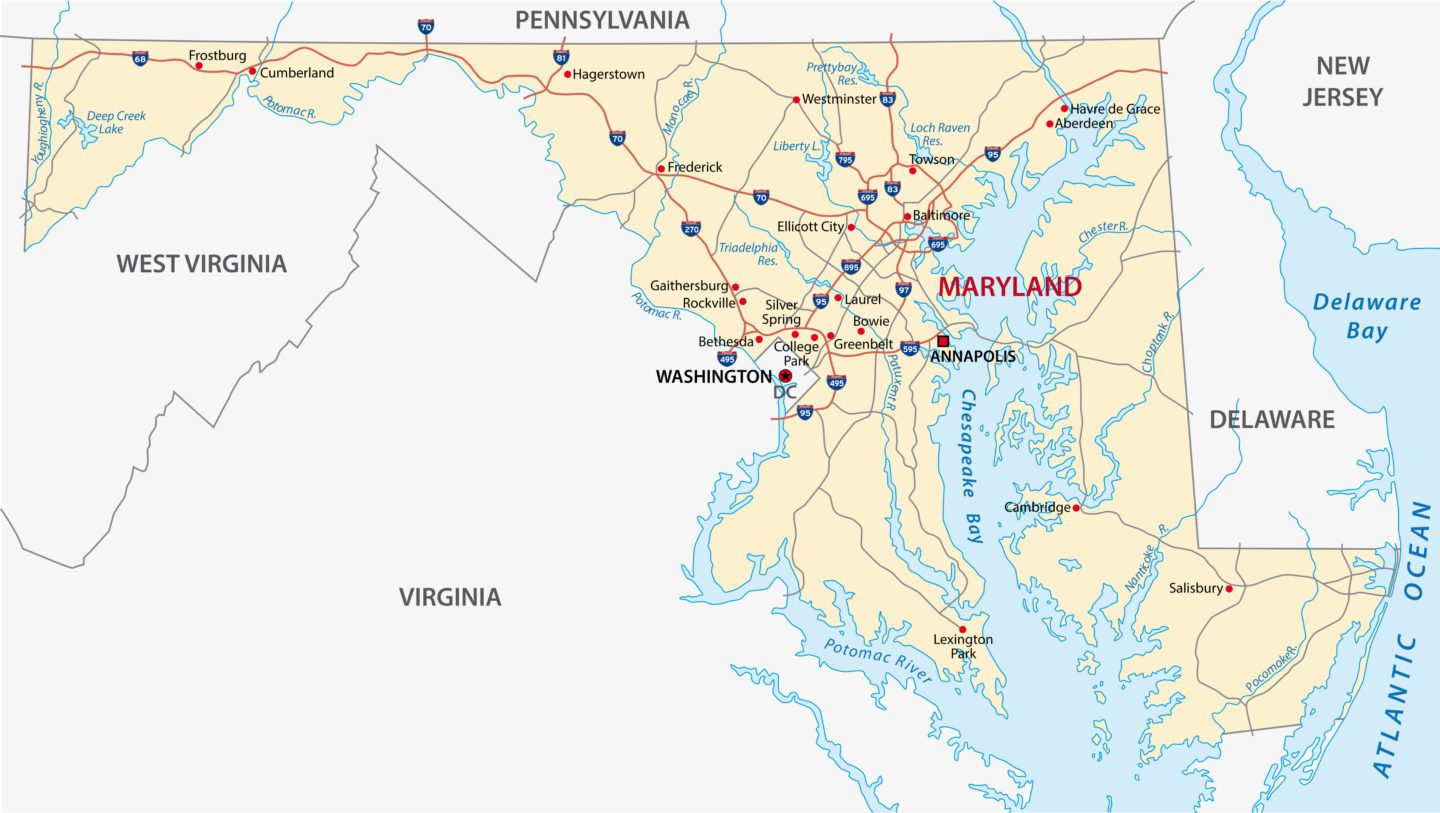 Maryland's geography is as diverse as its attractions, encompassing stunning coastlines, lush forests, rolling hills, and picturesque mountains.
The state is bordered by the majestic Chesapeake Bay, the largest estuary in the United States, which offers a wealth of recreational opportunities and breathtaking vistas. Explore the bay's numerous tributaries and discover hidden coves, secluded beaches, and charming waterfront towns.
To the west, the Appalachian Mountains provide a scenic backdrop and ample opportunities for outdoor adventures. Hike along the Appalachian Trail, which winds through Maryland, offering stunning vistas of valleys and woodlands. Enjoy camping, fishing, and wildlife spotting in the state's picturesque national and state parks.
The eastern shore of Maryland boasts pristine beaches, including the popular Ocean City, where you can soak up the sun, swim in the Atlantic Ocean, and indulge in a variety of water sports. The coastal plain is dotted with charming towns, each with its unique character and charm.
Accommodation: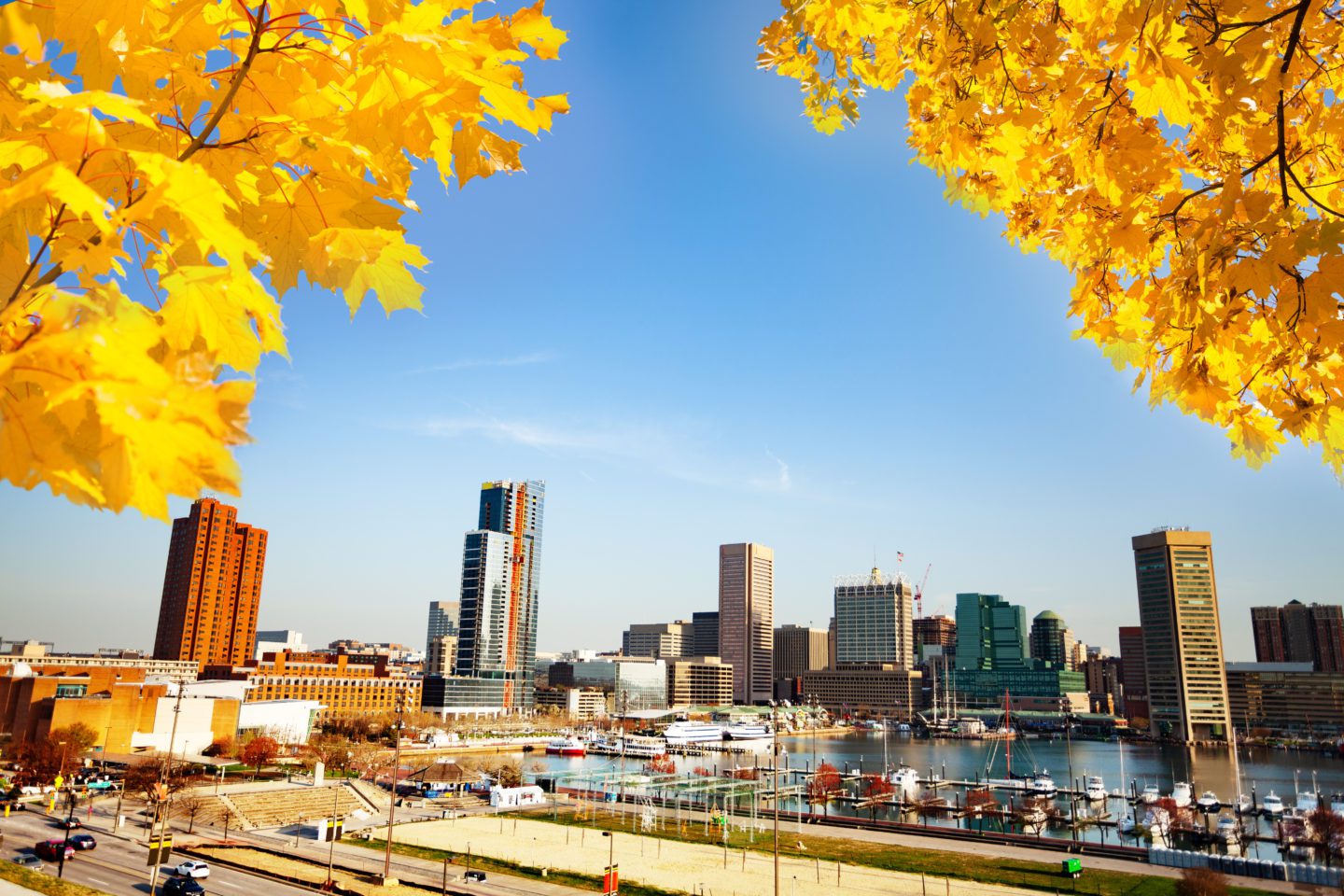 When it comes to accommodation, Maryland offers a wide range of options to suit every traveler's needs and preferences. Whether you're seeking luxury hotels, cozy bed and breakfasts, beachfront resorts, or charming vacation rentals, Maryland has it all.
In the vibrant city of Baltimore, downtown hotels offer easy access to major attractions, while coastal towns like Ocean City boast a wide range of beachfront accommodations. For a more secluded getaway, retreat to the tranquil countryside and indulge in a charming bed and breakfast or a rustic cabin nestled in the woods.
No matter your preference, Maryland provides a comfortable and welcoming home away from home. Enjoy warm hospitality, top-notch amenities, and convenient locations that ensure a memorable stay.
Transportation: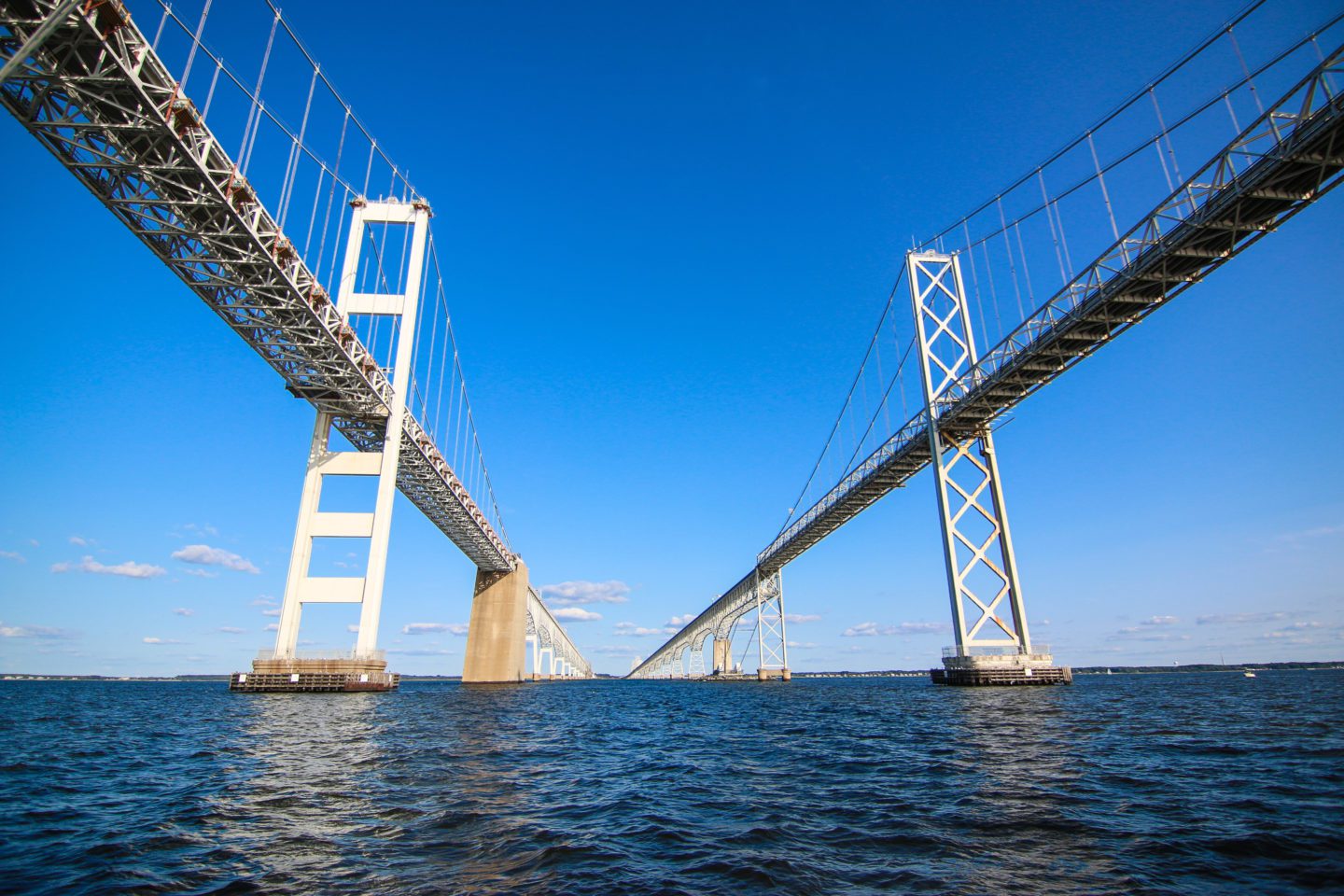 Getting around Maryland is convenient and accessible, thanks to its well-developed transportation network. If you're arriving by air, Maryland is served by several airports, including Baltimore/Washington International Thurgood Marshall Airport (BWI). It's easily accessible from major cities across the United States.
The state is also well-connected by an extensive network of highways, allowing for convenient road travel. Amtrak provides train service to various cities in Maryland, offering a relaxing and scenic way to explore the state. Local public transportation options, such as buses and light rail systems, make it easy to navigate within cities.
Maryland offers a range of transportation choices to ensure smooth and seamless travel experiences. Whether you prefer flying, driving, or taking public transportation, getting around the state is a breeze.
Best Time to Visit: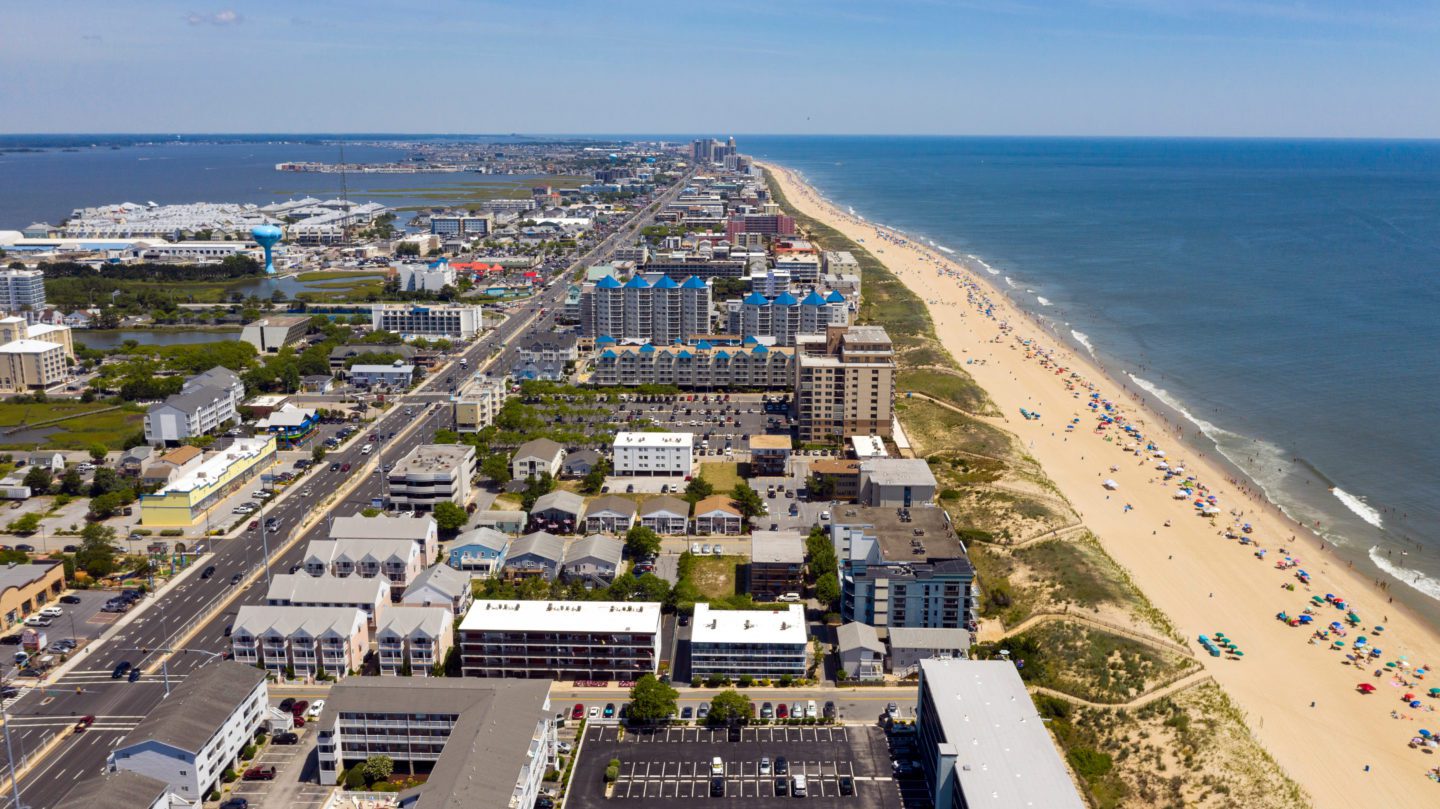 Maryland's weather varies throughout the year, offering distinct seasons that showcase the state's natural beauty. The best time to visit Maryland depends on your preferences.
Summers are popular for beachgoers and outdoor enthusiasts, with pleasant temperatures and lively festivals. Enjoy long sunny days and explore the coastal attractions, attend outdoor concerts, or indulge in water sports along the Chesapeake Bay.
Spring and fall bring milder weather, perfect for exploring the state's historical sites, hiking trails, and enjoying scenic drives. Witness the blooming cherry blossoms in Annapolis or take a leisurely hike through the vibrant fall foliage of the Appalachian Mountains.
Winter offers a quieter and more budget-friendly experience, with the possibility of snowfall and charming holiday festivities. Explore museums, visit cozy cafes, and take advantage of winter sports opportunities in the mountainous regions.
Nearby Destinations: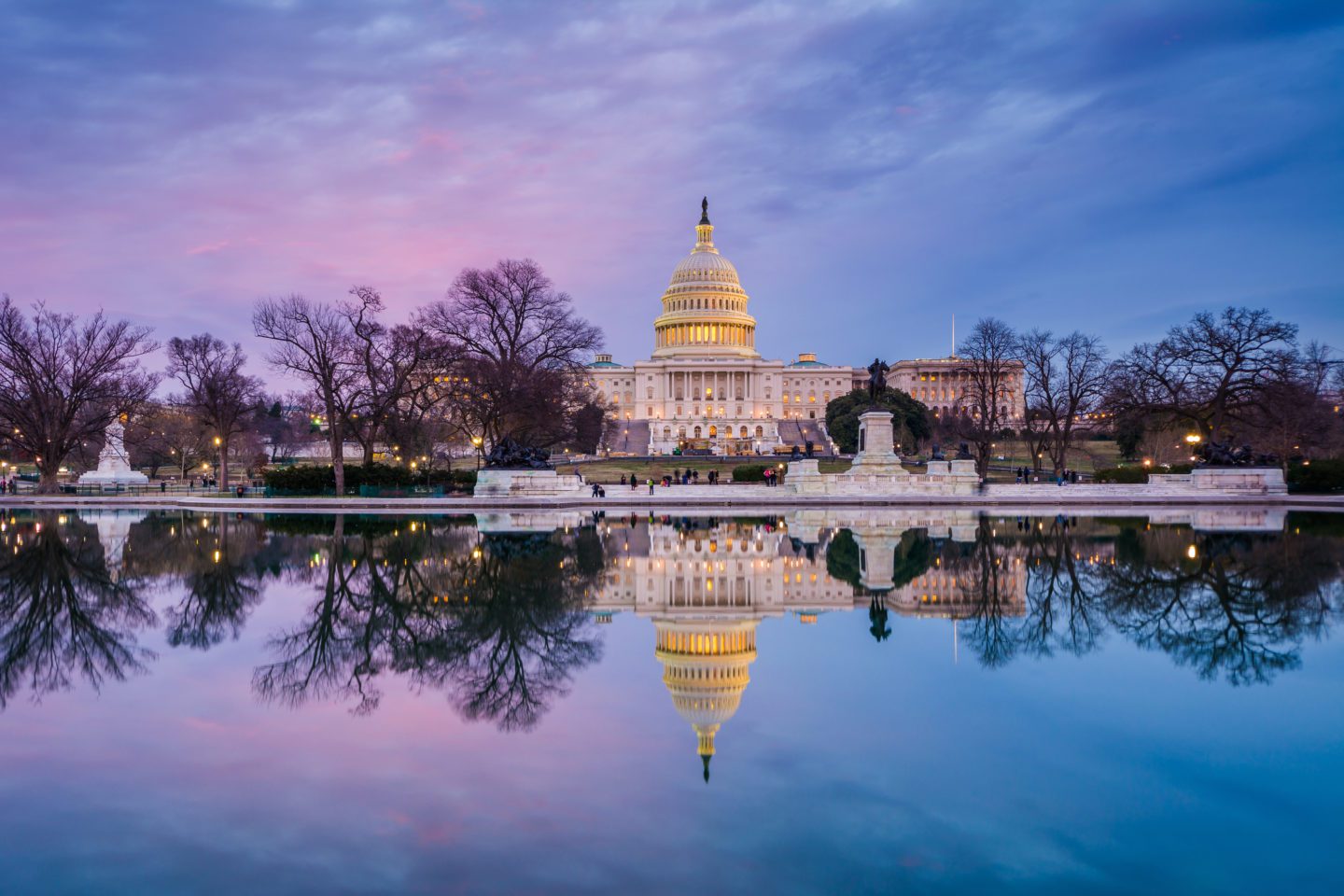 Despite being a Maryland travel guide, I wanted to make sure you didn't miss out on any nearby destinations! If you have extra time during your Maryland adventure, consider exploring nearby destinations that offer unique experiences.
Just a short drive from Maryland, you can visit Washington, D.C., the nation's capital. You can explore iconic landmarks such as the White House, the National Mall, and the Smithsonian museums.
Head south to Virginia and explore historical sites like Colonial Williamsburg or enjoy the beauty of the Shenandoah National Park.
To the north, venture into Pennsylvania and visit the historic city of Philadelphia. There you can discover the birthplace of American independence.
Delaware's picturesque beaches, such as Rehoboth Beach and Bethany Beach, are also within easy reach and offer a relaxing seaside getaway.
Maryland's central location allows for exciting day trips and exploration of neighboring states. This will add even more variety to your travel experience.
So, pack your bags, grab this Maryland Travel Guide, and get ready to embark on an unforgettable journey through this captivating state. From its rich history and diverse attractions to its delectable cuisine and natural wonders, Maryland has something for everyone. Get ready to create lifelong memories in the charming and welcoming state of Maryland!