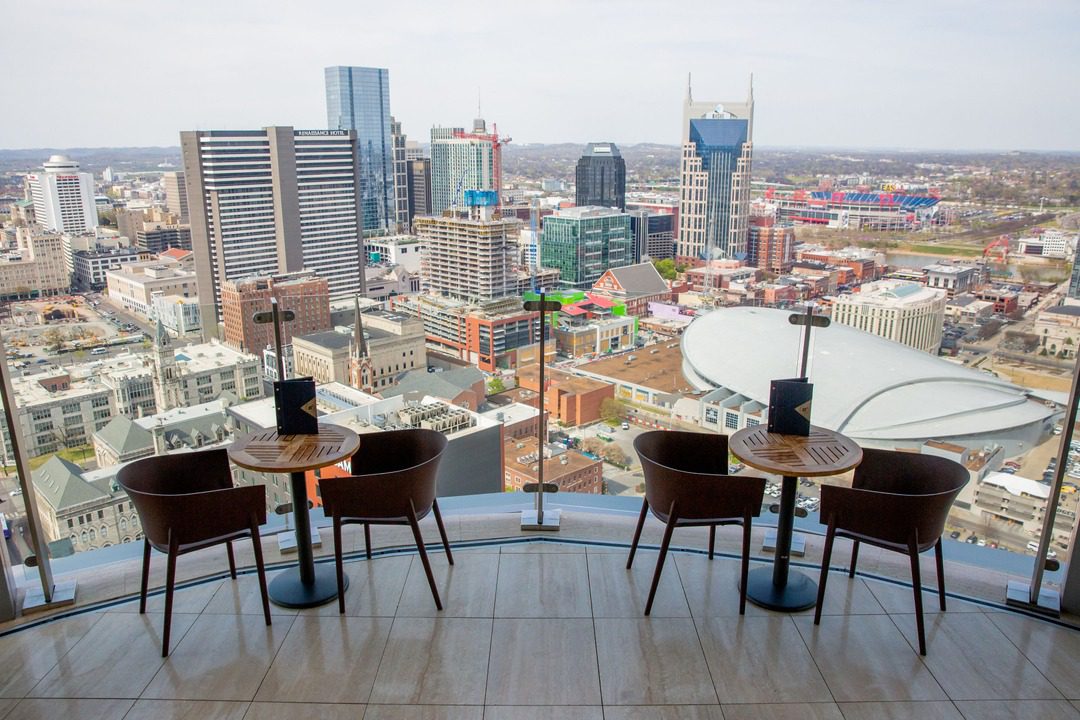 Nashville has not only a happening music scene, but a food one too. You'll find southern food in a cafeteria-like place, American fusion, a fusion of Israeli & Southern cooking, and a fusion of Indian & Southern cooking. You'll also know where to go for steak, seafood, & Hot Chicken. These are the best restaurants in Nashville!
1. Arnold's Country Kitchen
Arnold's Country Kitchen has been one of the best restaurants in Nashville & it's occupied that place for over 30 years now. Its perfectly seasoned food is what keeps people coming back. Enjoying a Meat and Three here at Arnold's is a tradition for travelers who continue to visit Nashville.
The food here is southern and served cafeteria-style. Arnold's Country Kitchen is family-run and the items on the menu are all home-style. The menu changes every day but there are some regular dishes too. Chicken & Dumplings, Roast Beef, Fried Catfish, Meat Loaf, Mac & cheese, Corn Bread, Mashed Potatoes, Fried Green Tomatoes, Turnip Greens… whatever you find on your red tray, you'll finish feeling satisfied.
This restaurant is a no-frills place and you might find yourself in a long line to pick up your food. However, the eatery is a proud winner of the James Beard award. Not only is the food good, but the staff is also friendly, the cost of the food is reasonable, and the line moves fast. This mom-and-pop restaurant is now open for dinner and it has some weekend hours too.
2. Etch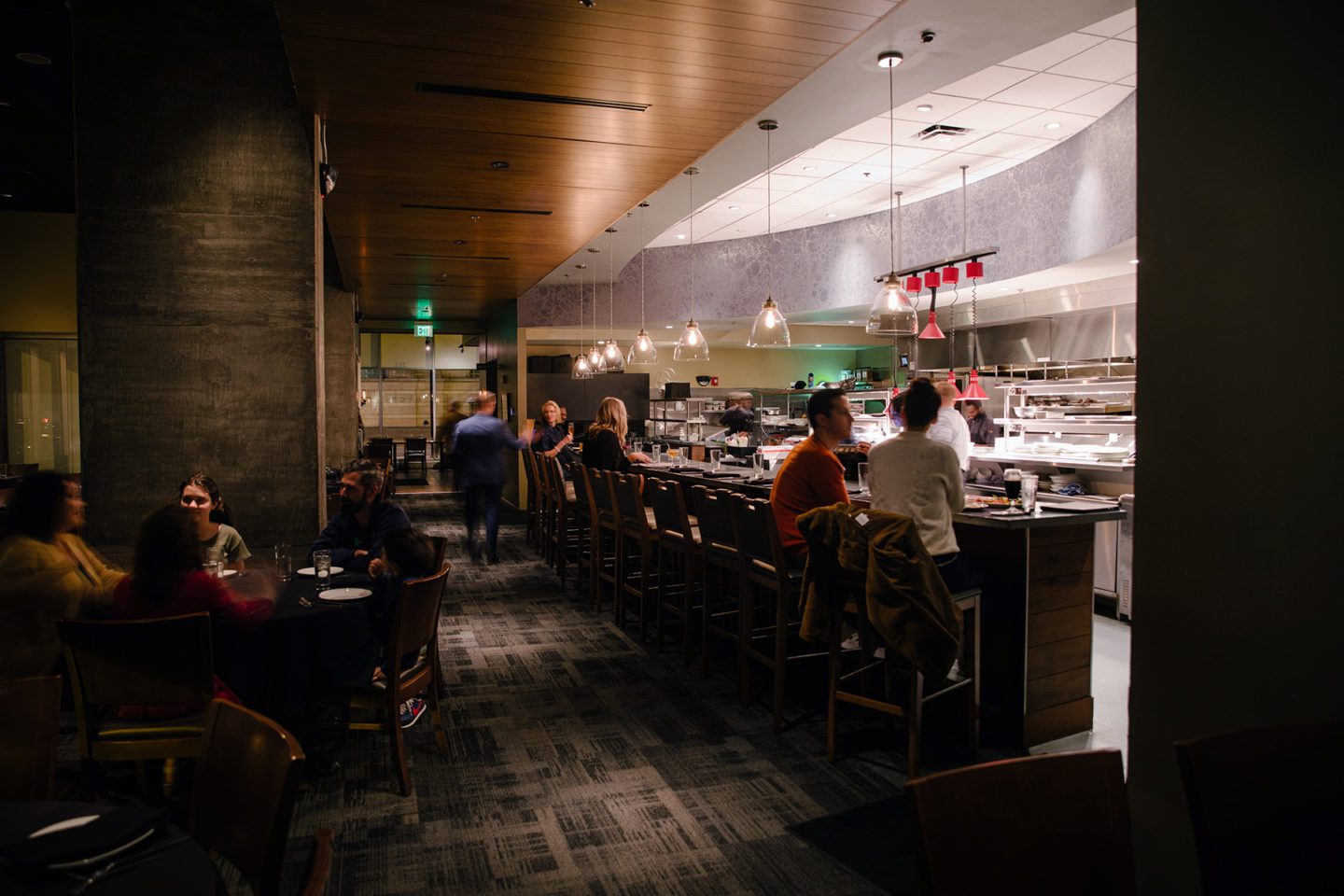 If you're looking for an upscale place, the first one to consider could be Etch. Another one of the best restaurants in Nashville appreciated for its well-seasoned food, Etch serves American Fusion Cuisine.
It's known for its innovative food. Some of the most recommended items here are Roasted Cauliflower, the Charcuterie Board, Lamb Chops, & Bruschetta.
Etch has 2 dining rooms and if you get to sit at the bar, you get to eat watching one of Nashville's famous chefs — chef Deb Paquette at work at Etch's open kitchen. The service at Etch is top-notch and it's open for lunch & dinner.
3. Butcher & Bee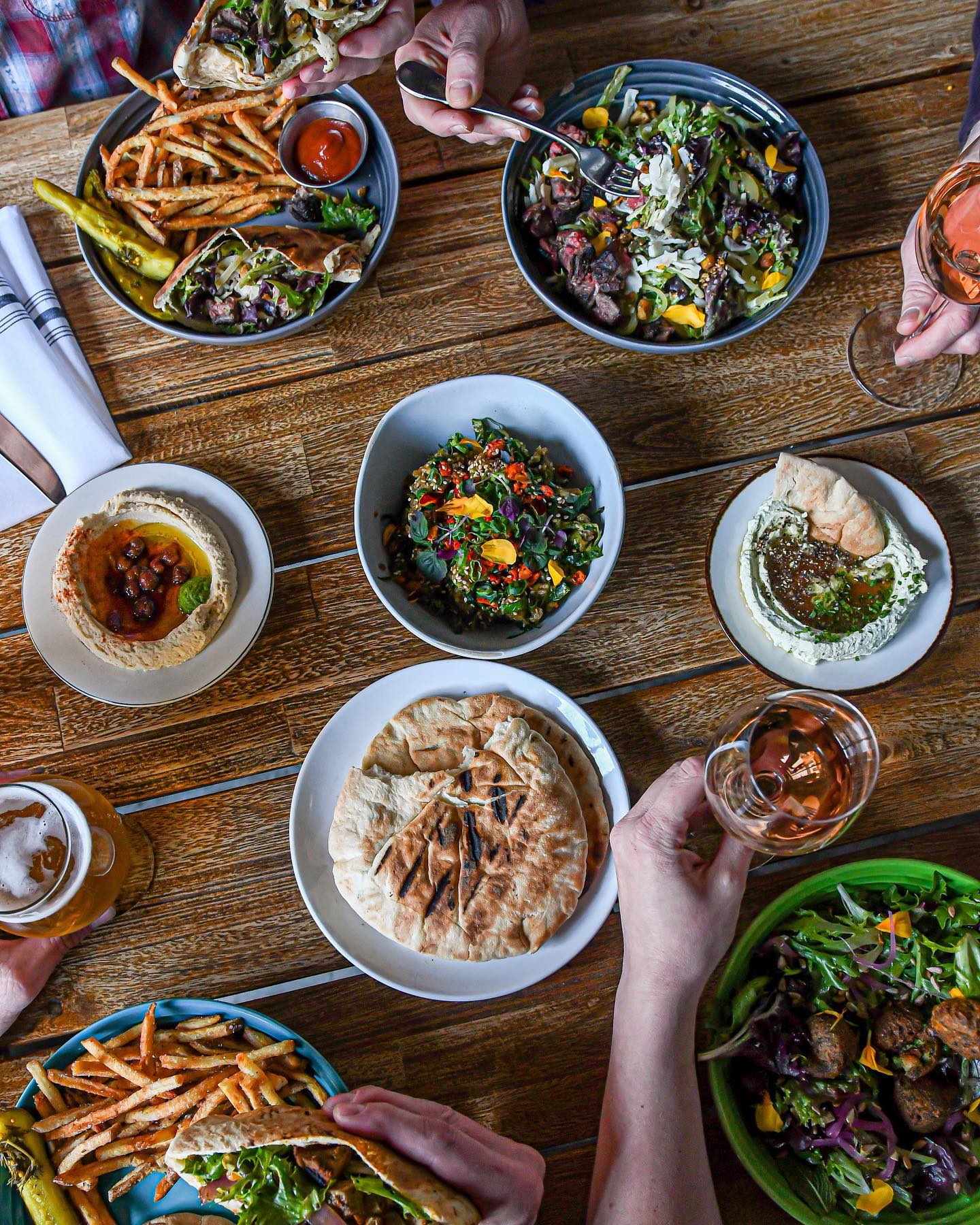 Butcher & Bee started off as a sandwich shop, but has now become the place to go for food that's a combination of Israeli cuisine & Southern cooking. You'll find several Middle-Eastern items too. And you'll still find sandwiches here.
The draw here is the mezzos or the small plates that you can share. Regulars and first-timers here cannot stop talking about the feta & fermented honey dip. The Avocado Crispy Rice is another house special. You'll find good Shawarma & Hummus too. And the Chef's Choice dinner is fast becoming another favorite.
Butcher & Bee is a farm-to-table restaurant so you can expect to see quite a lot of fresh seasonal vegetables. It's a great place for vegetarians. Should you have other dietary concerns, the restaurant will make it work for you.
4. Locust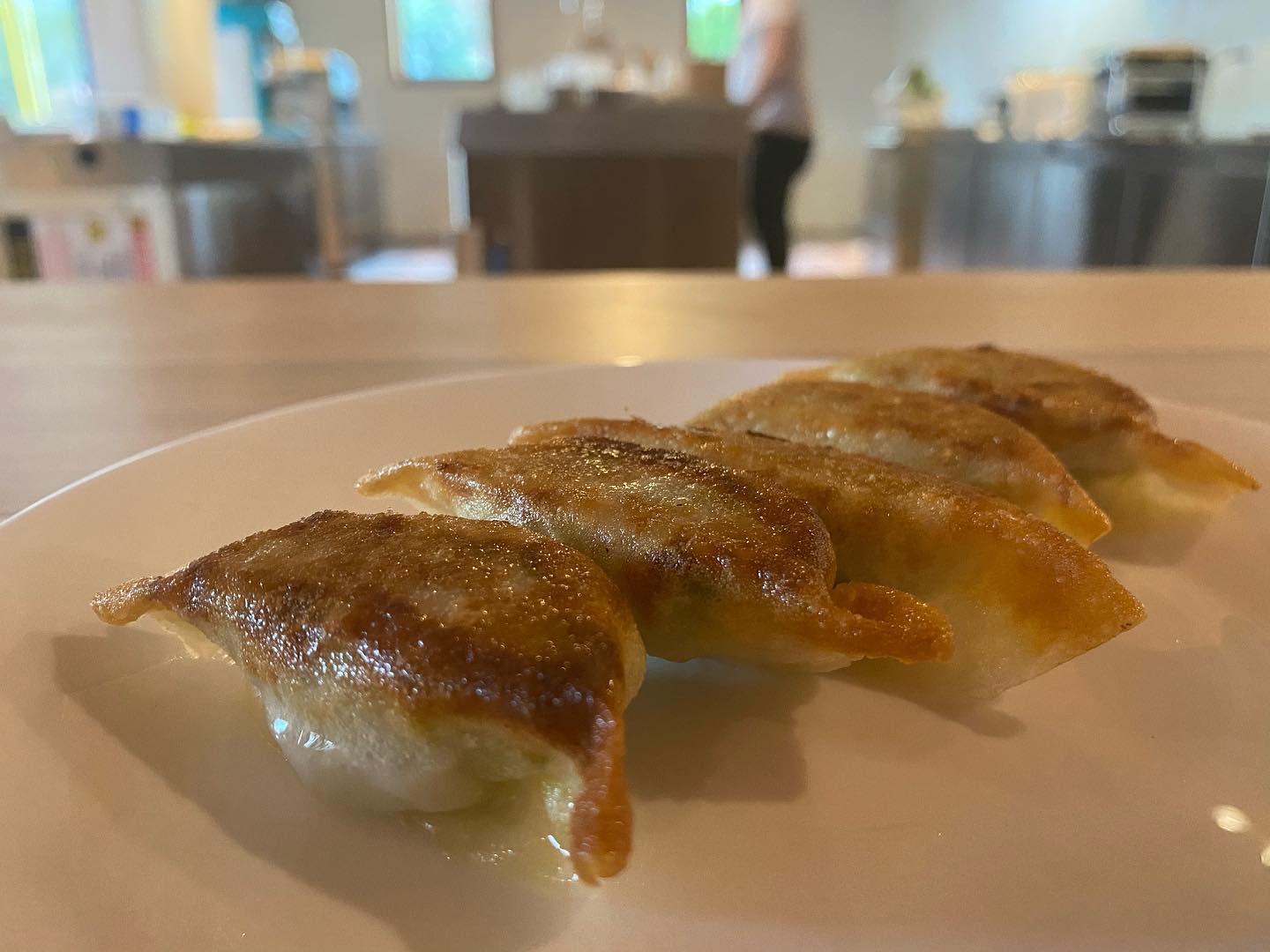 If you want food from further east, there's Locust. There aren't a lot of choices here, but what they have on their surprisingly short menu more than makes up for it. And for a restaurant that just opened in 2020, they've come a long way, even making this list of best restaurants in Nashville!
It's no secret that people come here for the dumplings & shave ice more than anything else. Chef Trevor Moran is the brain behind the success of this restaurant, and his other dishes that his guests seem to like are Shrimp Toast, Beef Tartare, and noodles. The vegetables with dipping salts is also something you have to try.
Locust has an open kitchen and knowledgeable staff who are good at giving out recommendations. There's both indoor & outdoor seating, but they fill up fast so make sure to make reservations much in advance. They're open Thursdays to Sundays. And don't forget the Shave Ice for dessert— it's called Kakig?ri!
5. Husk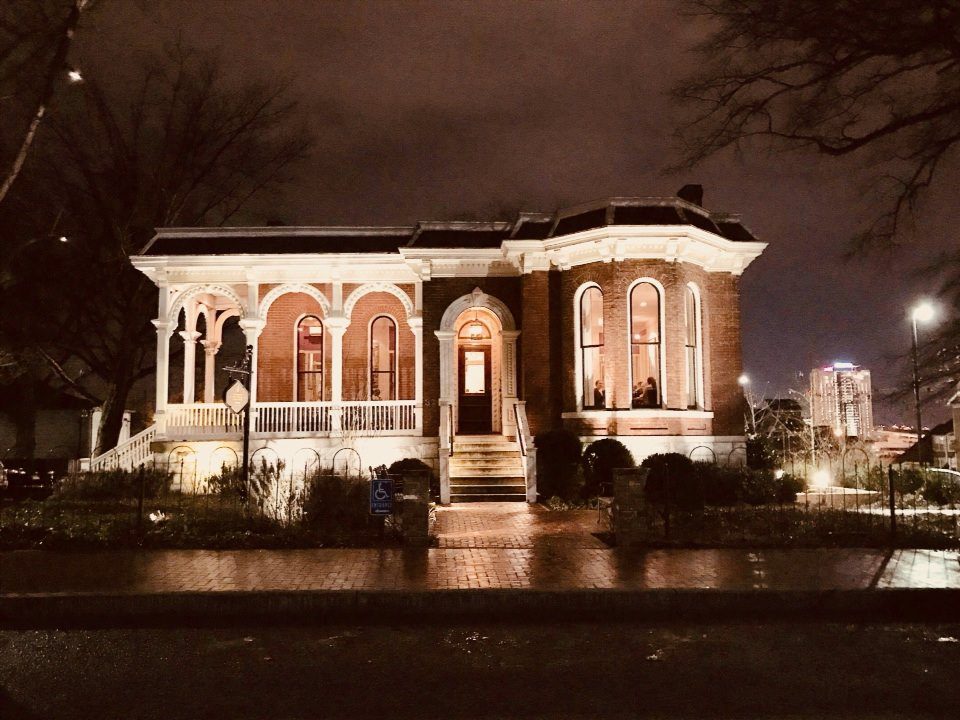 If you'd like to have some American food with a leaning towards southern at a fancy restaurant, you might want to consider Husk. Husk has been around since 2013 and is housed in a historic mansion in Rutledge Hill.
This restaurant is in an 1880s building & is committed to serving food made with locally sourced produce; also ingredients from its own veggie garden. As such, the food here is vegetable-heavy, and one of their most popular items is the Plate of Southern Vegetable. Although it has a menu that keeps changing, Husk does serve non-vegetarian dishes like Deviled Eggs, Country Ham, & other meats. Other items you might find on the menu include shrimp & grit, collard greens, Hush Puppies, & Cheddar Biscuits to name a few.
You might want to make reservations to dine here. In the event you're not able to, you might be able to sit at the bar. Husk has a good collection of whiskeys & bourbons too.
6. Lockeland Table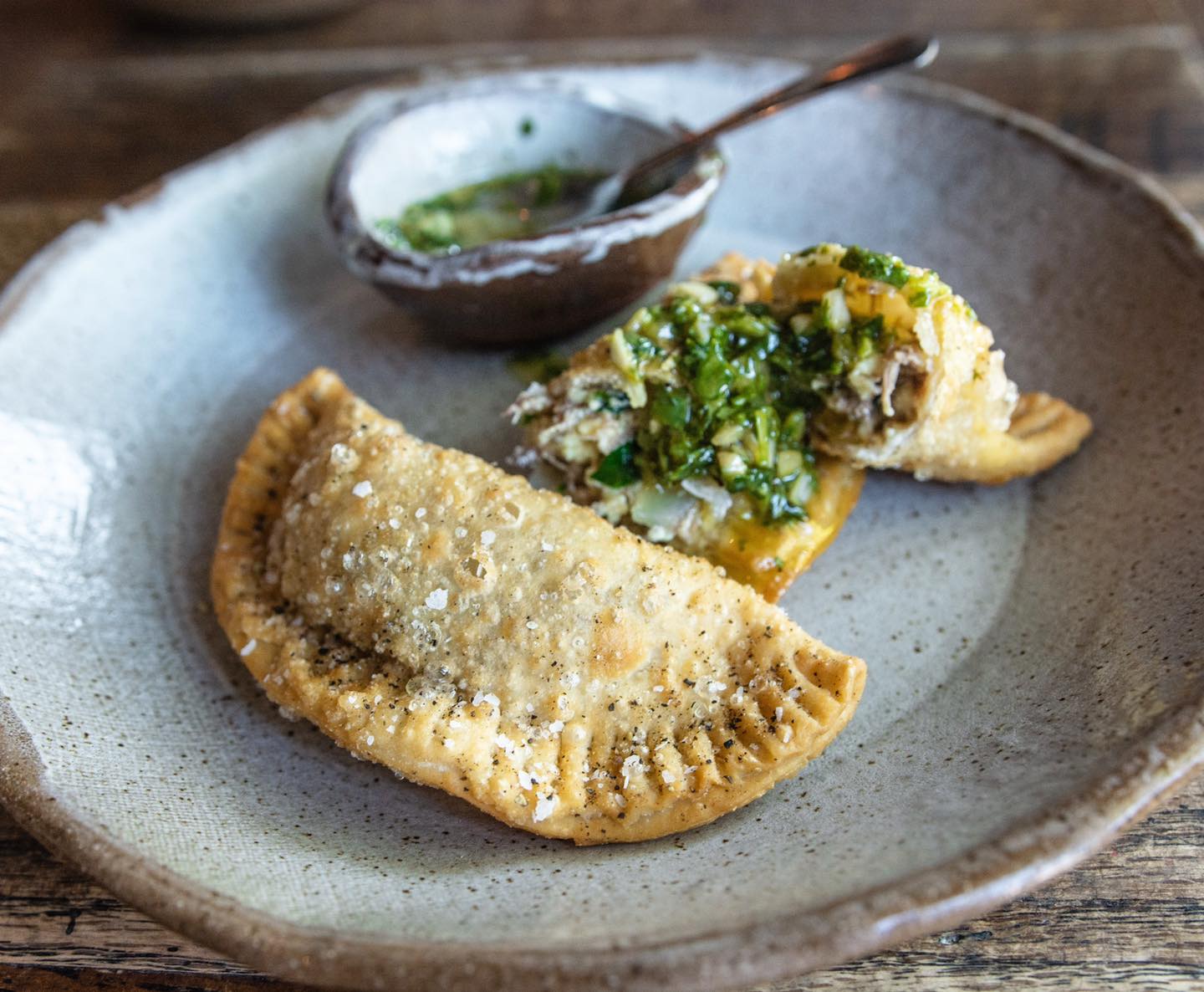 If you're in the mood for one of the best restaurants in Nashville with Contemporary American food try Lockland Table. This restaurant serves everything from Pizzas to Empanadas, Shepherds Pie to Thai Mussel Curry, and NY Strip to Mac & Cheese, and Collard Greens. And these are some of the diners' favorites at Lockeland Table.
Make sure to ask for their Cheesecake Ice Cream or Banana Foster Bread Pudding for dessert.
At Lockeland Table you can eat indoors watching the making of wood-fired pizzas or sit outdoors. When you call for reservations, ask them about their 'Community Hour.'
7. Hattie B's Hot Chicken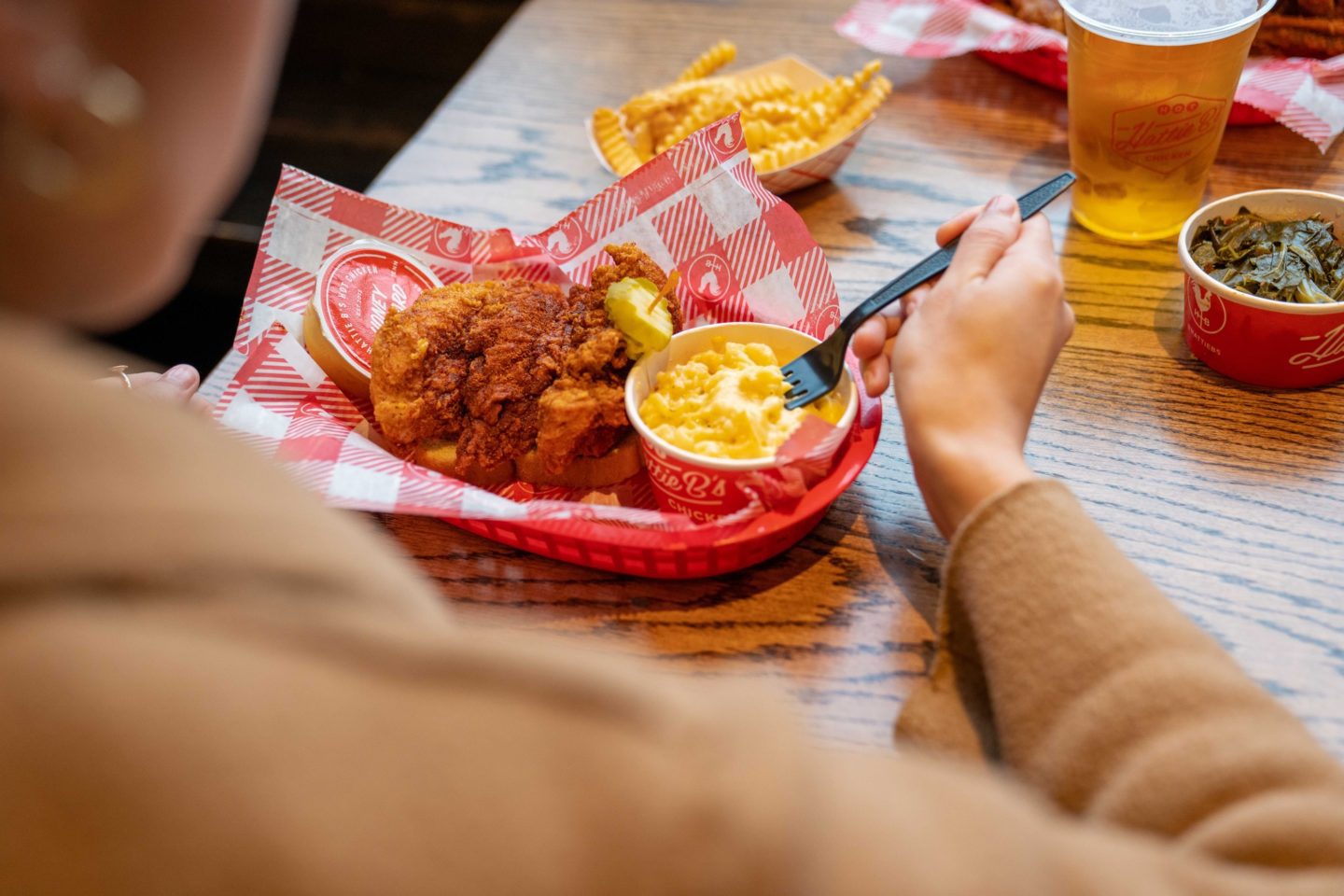 You can't go to Nashville and not have some Hot Chicken. You could find them at Hattie B's Hot Chicken, which has a few eateries around town. This is another of those places in Nashville where you'll encounter a line. Brave it and you can get yourself hot, crispy, and spicy chicken that Nashville is known for. As for the spice, Hattie B's got a few different heat levels you can opt for. It goes all the way from Southern (with no spice) to mild, medium, & hottest, with 'Shut the Cluck Up' being the highest notch. You can also order a drink to help with the spice; you can go for some milk, lemonade, beer, or iced tea.
At Hattie B's you can pick a Hot Chicken Meal or a Hot Chicken Sandwich with sides. They also serve good fries, Mac & Cheese, and Waffles.
8. Bourbon Steak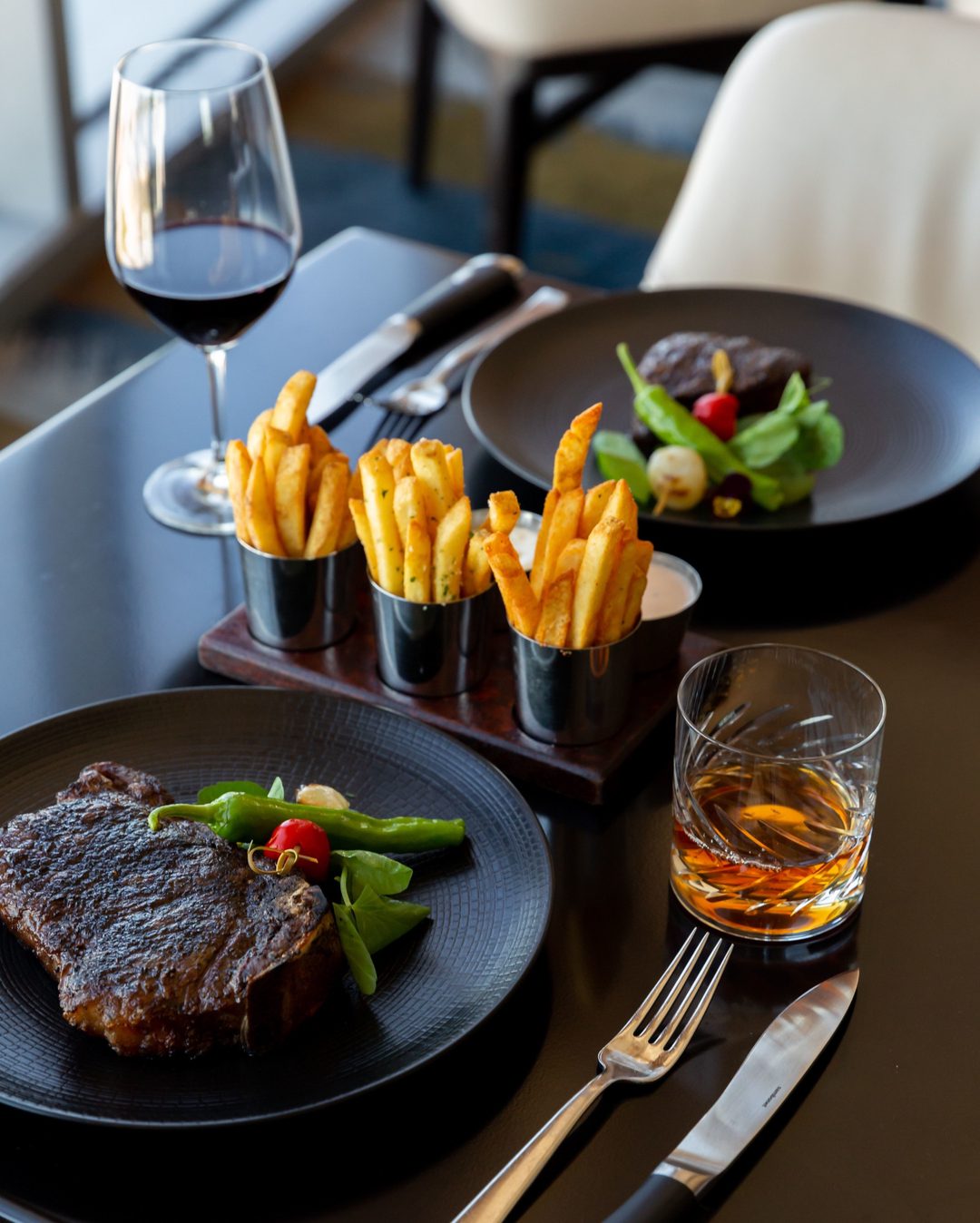 The best restaurant in Nashville for Steak is Bourbon Steak, especially if you have a birthday or anniversary to celebrate or it's a special date night. The food is of high quality, the views are breathtaking, and the steakhouse sure knows how to make an evening special.
Bourbon Steak was opened by chef Michael Mina and it's said to serve only hormone-free beef that's selected by hand. On the menu, you'll find Wagyu & Kobe Beef, and fresh seafood delivered daily.
This upscale steakhouse is situated on the 34th floor of JW Marriott Nashville and comes with views of Nashville's skyline. When you make your reservations, you could even ask for a table that will let you watch a Nashville sunset.
9. Skull's Rainbow Room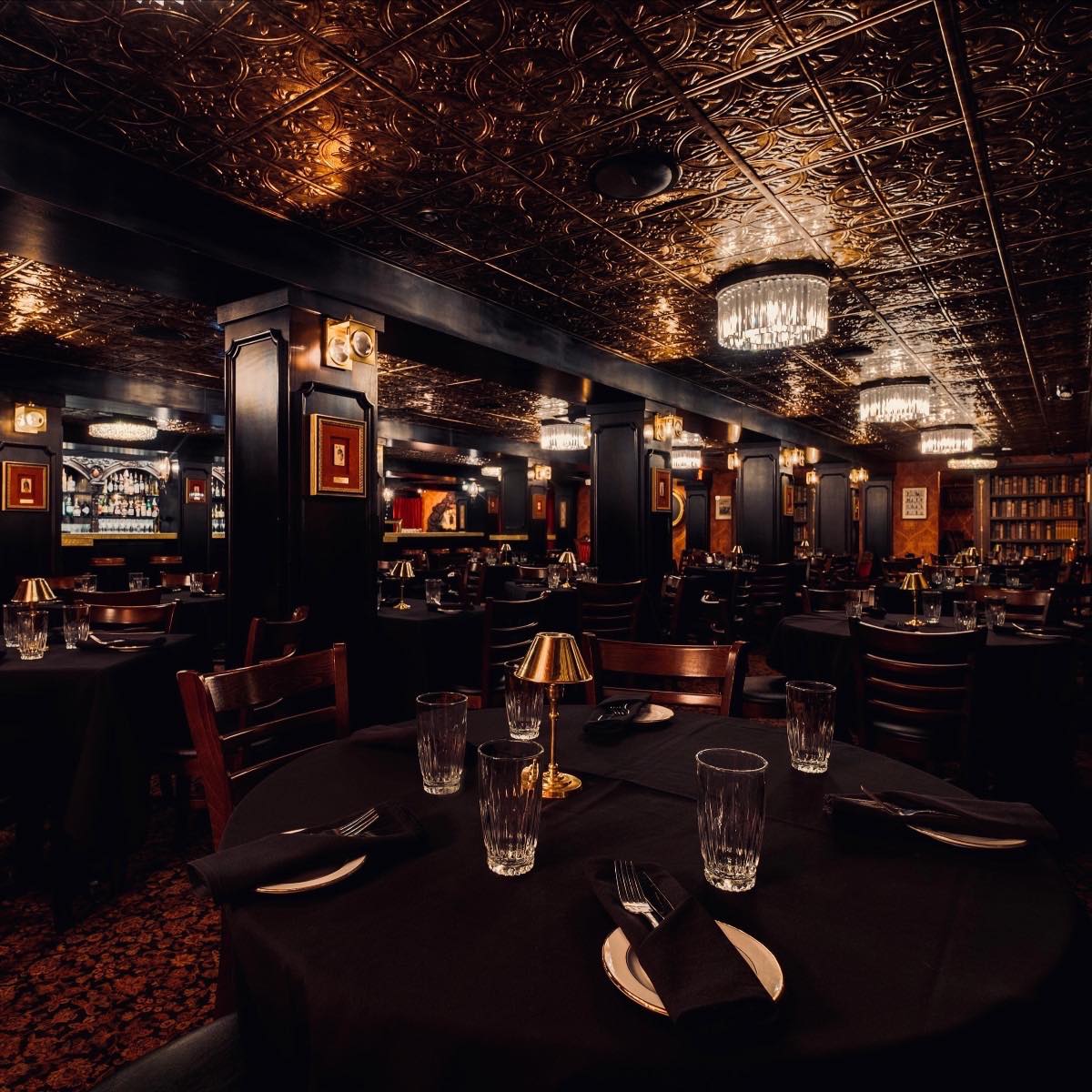 For steak & drinks in a bit more casual atmosphere, you might want to look at Skulls Rainbow Room. Situated in Printers Alley, dining here means you also get some live jazz music to go with your cocktails and meals.
At Skull's Rainbow Room, not only do you find dishes like Lamb & Prime Rib, but also things like scallops, pasta, & pork chops. The Lobster Bisque and Eggplant appetizer are also highly recommended.

At this speakeasy-style place, the service is great, making sure you get a good vibe of the Music City. You might want to make reservations a couple of weeks in advance if you'd like to ensure a table for dinner here.
10. Chauhan Ale & Masala House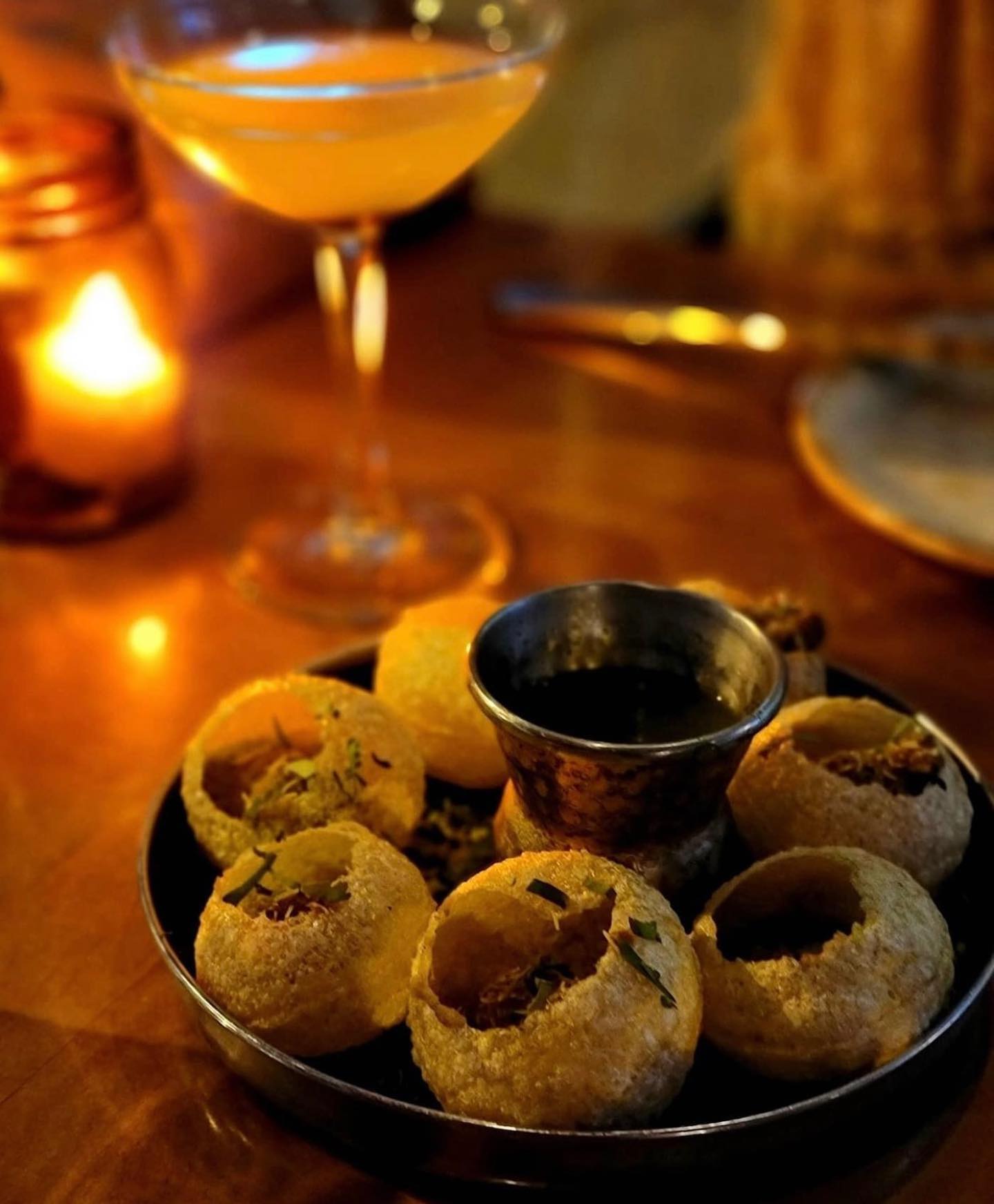 Another fun place to eat at, and also one of the best restaurants in Nashville is Chauhan Ale & Masala House in the Gulch. This restaurant serves Indian & Indian fusion, minus the heat the food is usually known for.
Chauhan Ale & Masala House has a large spread of dishes from Gol Gappa Shots and Tandoori Chicken to dishes with a Southern touch: Methi Malai Mac & Cheese, Hot Chicken Pakoras, Tandoori Chicken Poutine, Garam Masala Pork Belly, and Lamb Kheema Papadi Nachos.
The place is colorful & lively, and the service is friendly and helpful, with knowledgeable staff who're good with recommendations & pairing suggestions.