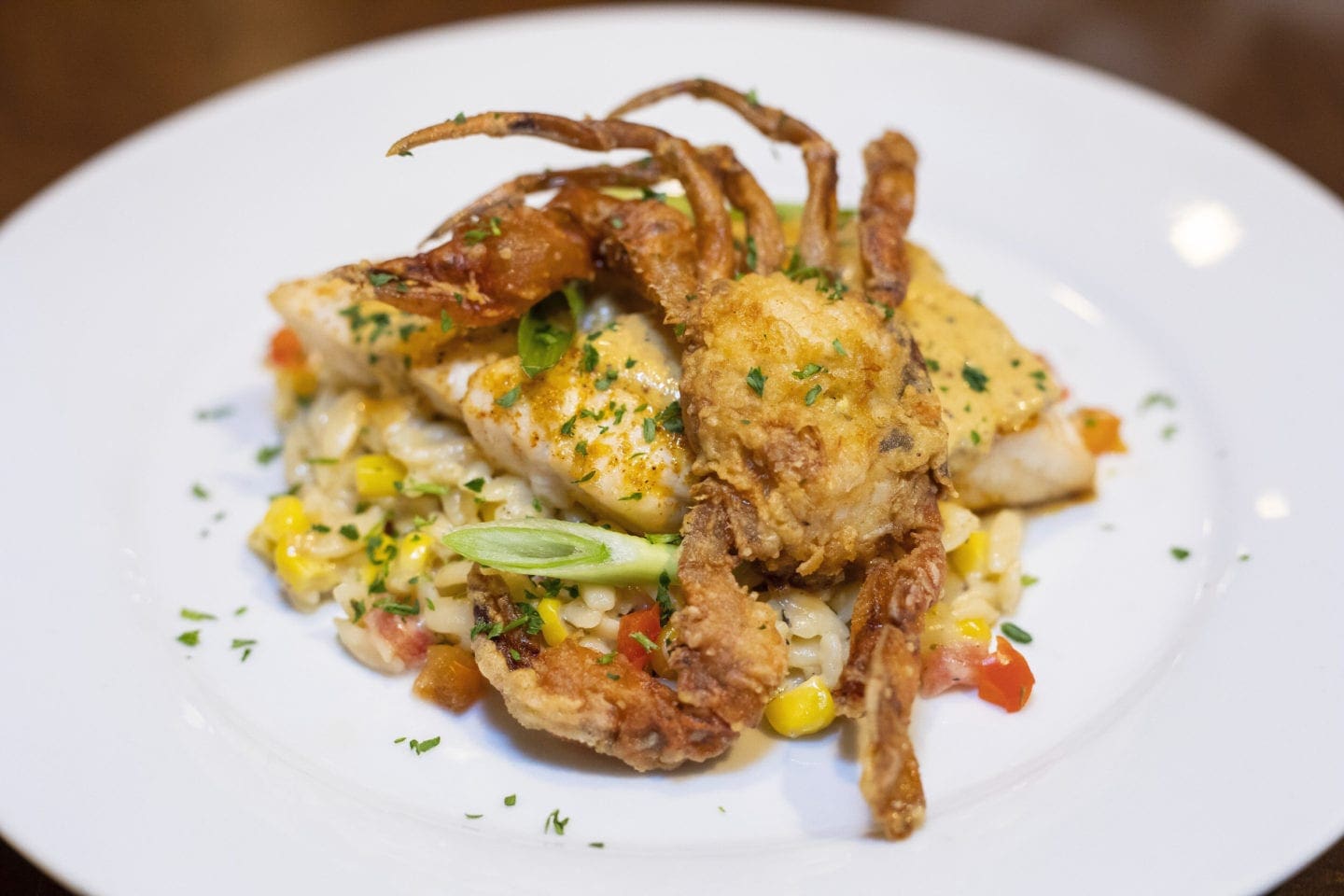 Situated along the Gulf of Mexico, Panama City Beach in Florida is known among other things for its seafood. Panama City Beach (PCB) has a large number of restaurants specializing in seafood, many of them well-versed in southern cooking. Picking where to eat when you're spending time in PCB can be a difficult thing to do considering the number of places serving fish, shrimp, crabs, & lobsters among other things! This list of best restaurants in Panama City Beach tells you where you can dine on a pier, or at a table under an oak tree ornamented with lights, or even a place where you can sit and eat beside a large fish tank!
1. Saltwater Grill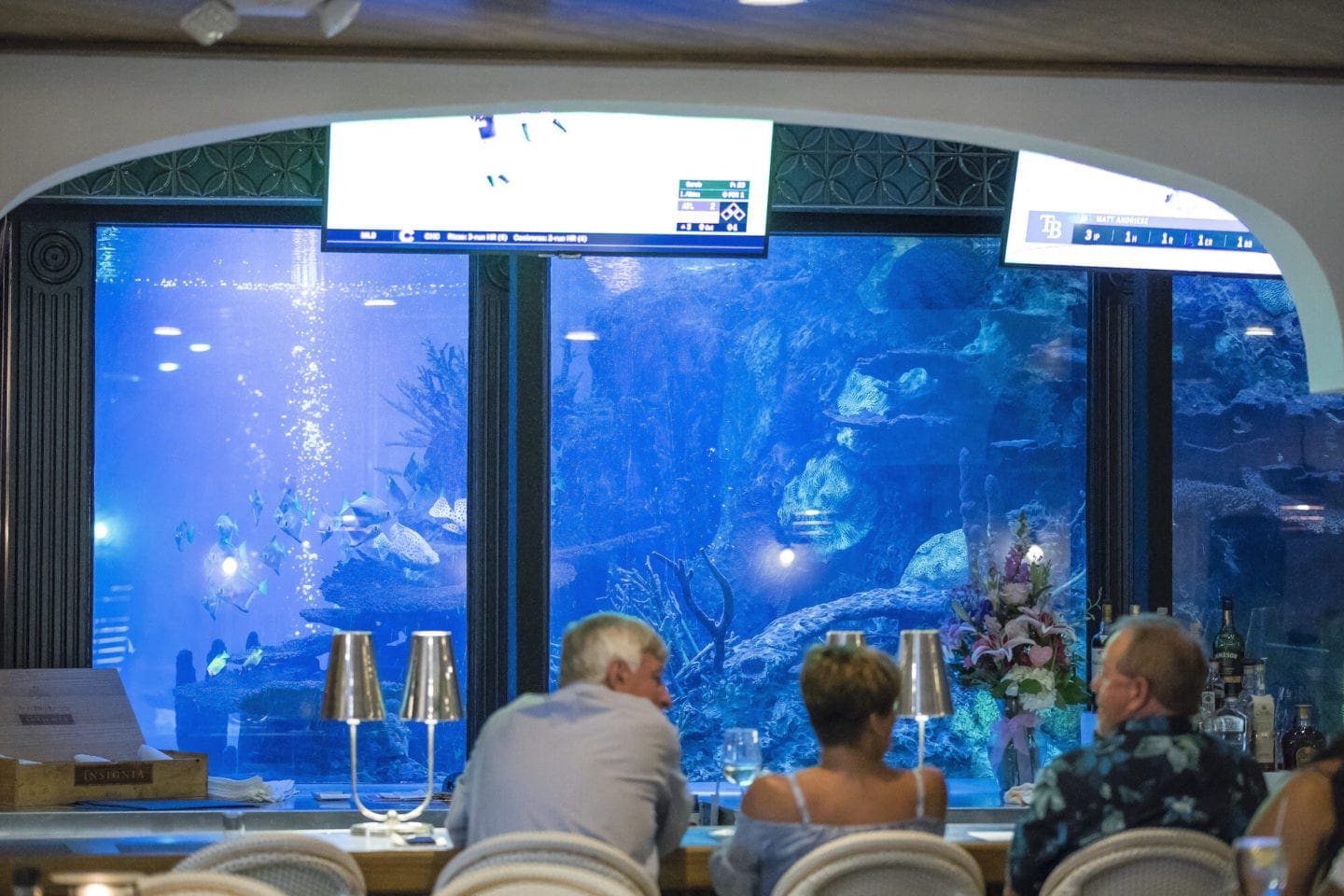 Of the many seafood restaurants in Panama City Beach, Saltwater Grill is one of the best restaurants in Panama City Beach. The taste of the food, the quality of the produce, the freshness of the seafood, and the friendly & helpful wait staff are some of the factors that have helped it gain it's spot on the list.
Their mixed grill entree, lobster bisque, surf and turf (a plate of beef tenderloin, scallops & shrimp), snapper, grouper, & steak are just some of the dishes that are highly recommended.
Other attractions here are a piano bar and a 25,000-gallon tropical saltwater aquarium that serves as a unique backdrop for the restaurant.
Saltwater Grill is a place for date nights as well as family dinners. Just be warned that it can be busy and that can mean quite a bit of a wait time before you're seated. The food should make up for the wait, though.
2. Dee's Hangout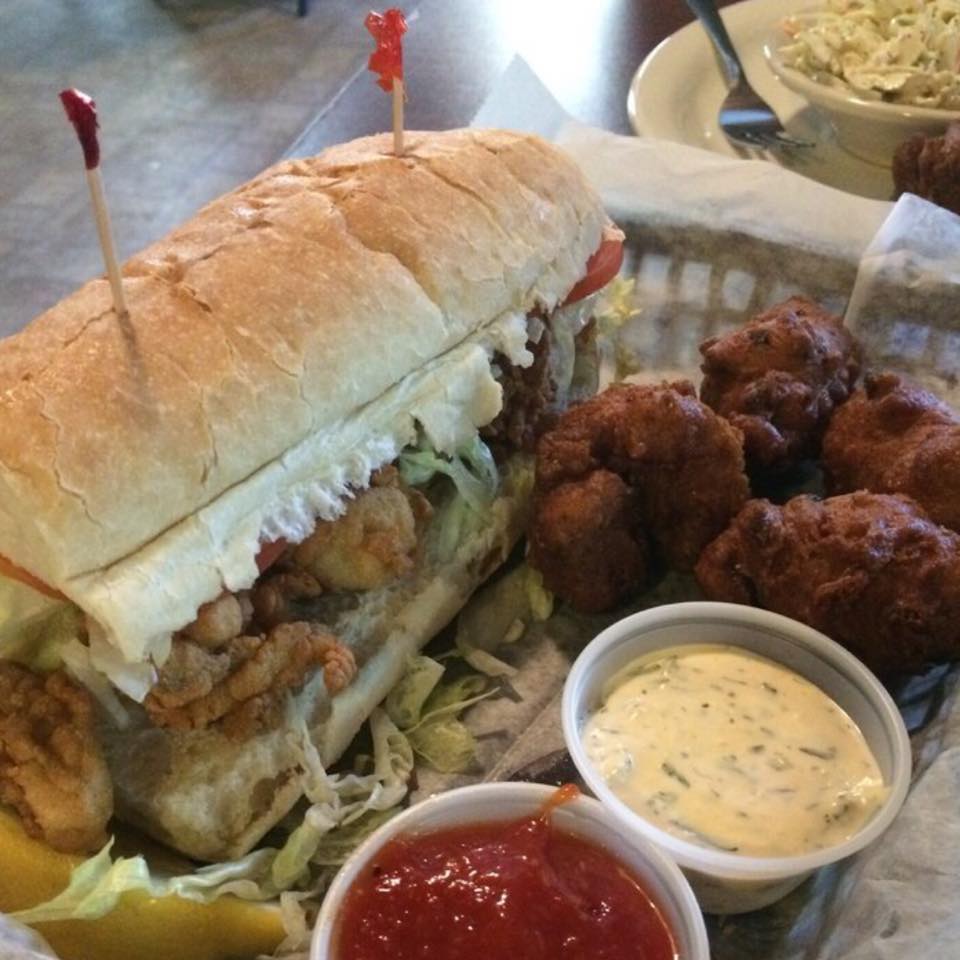 Dee's Hangout is another PCB favorite for seafood. This is the place to go for Cajun dishes. People come here for their she-crab soup, catfish po'boy, calamari, grits, & grilled shrimp. Make sure you don't leave there without trying out their tuna dips & banana pudding.
The food served at Dee's comes in decent portions & you're sure to be met with pleasant service, too.
3. Firefly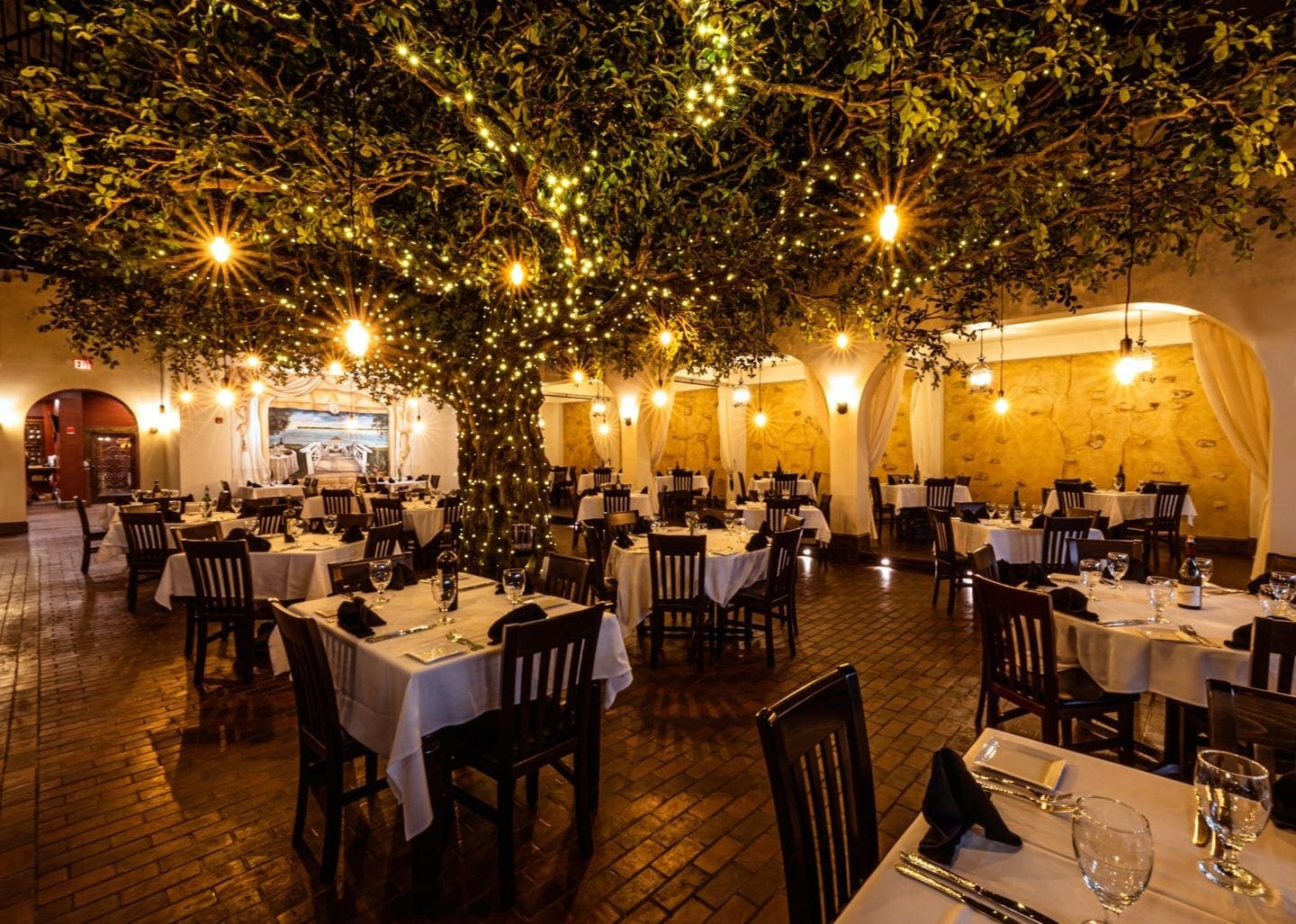 If you'd like your seafood in more of a fine-dining environment, you should absolutely go to Firefly. Situated in Shoppes at Edgewater, Firefly is a casual fine-dining restaurant in Panama City Beach. It serves good seafood dishes, soups, cocktails, sushi, & sashimi. Make sure to finish off your dinner there with their crème brûlée!
Firefly is a place one might call romantic, and is perfect for special occasions or date nights, especially if you can get yourself a table under their big oak tree. This award-winning restaurant promises you a Mediterranean bistro atmosphere under a large tree decorated with lights. It also has a library lounge, bar, sushi bar, & even private dining.
4. David's New Orlean's Style Cafe & Sno Balls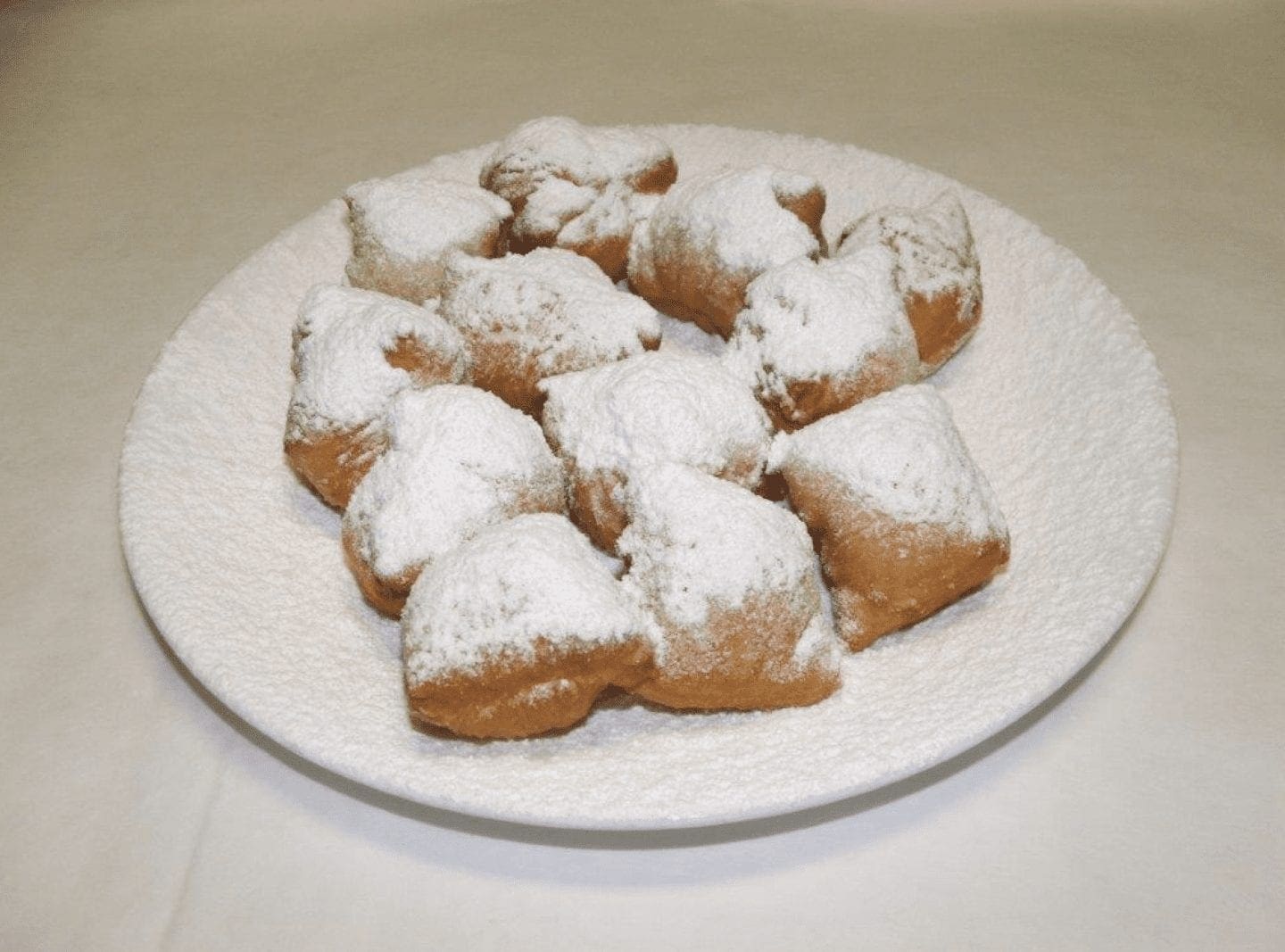 Also highly recommended is a fairly unassuming but not-to-be-missed restaurant simply called David's New Orlean's Style Cafe & Sno Balls.
New Orlean's Style food is what's served here. So this is where to go for beignets, muffaletta, po'boy (catfish, oyster, shrimp, roast beef), jambalaya, & gumbo.
It's a casual place and the other thing it's known for is shaved ice!
5. Pineapple Willy's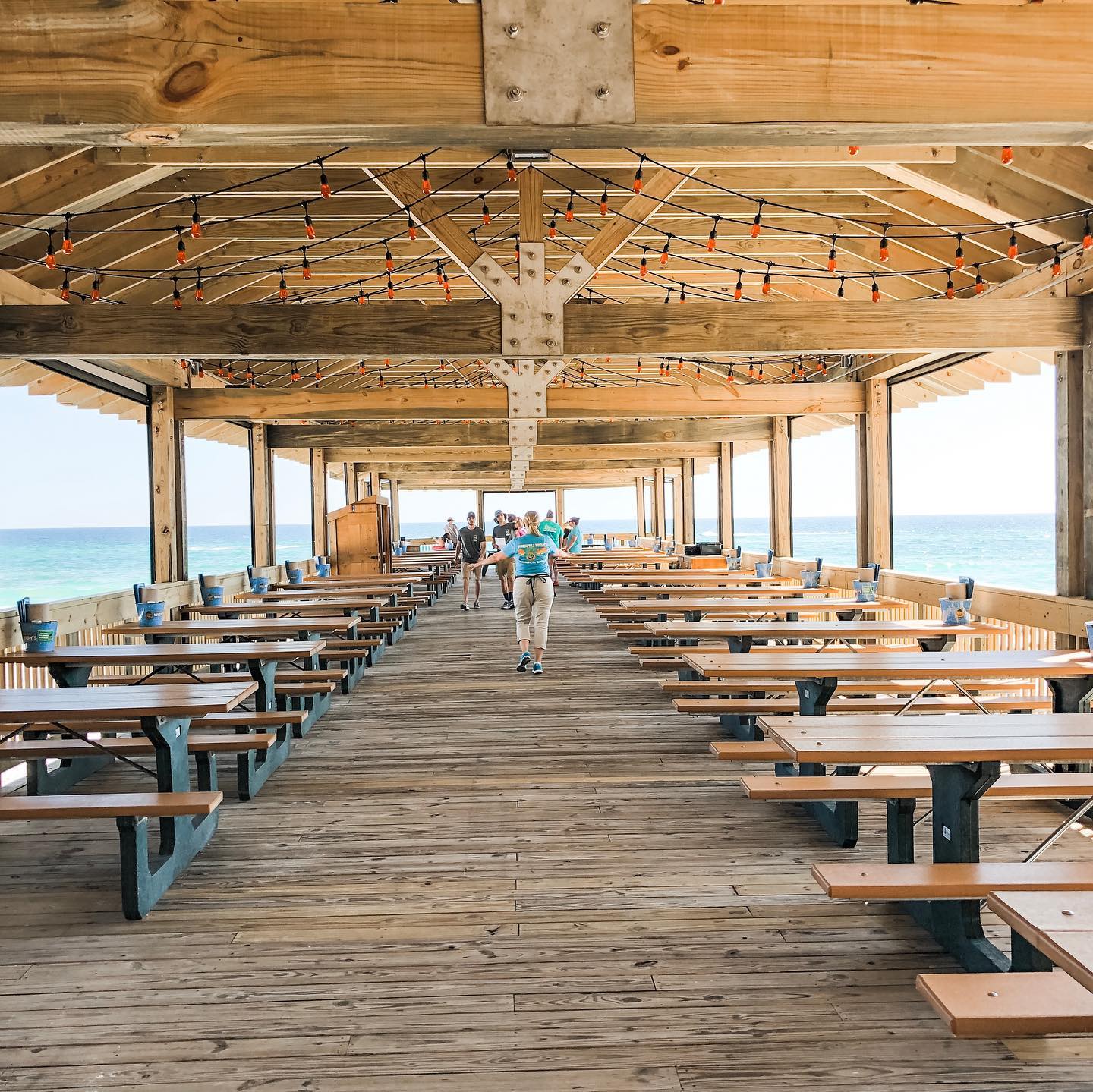 This seaside restaurant is a long-time landmark & one of the best restaurants in Panama City Beach. Open since 1984, Pineapple Willy's has been serving several food items that are popular with seaside vacationers.
Their extensive menu features everything from mahi-mahi BLT sandwiches, onion rings, popcorn shrimp, grilled shrimp, po'boys, & a selection of frozen drinks.
Another reason to go to Pineapple Willy's is its location. Situated on the beach, it not only offers great waterfront views but it also has a pier-like structure with tables. The restaurant also has its own beach access.
Pineapple Willy's can get crowded, making you have to wait for some time to be seated. However, you can browse through the restaurant's gift shop while you wait.
6. Pompano Joe's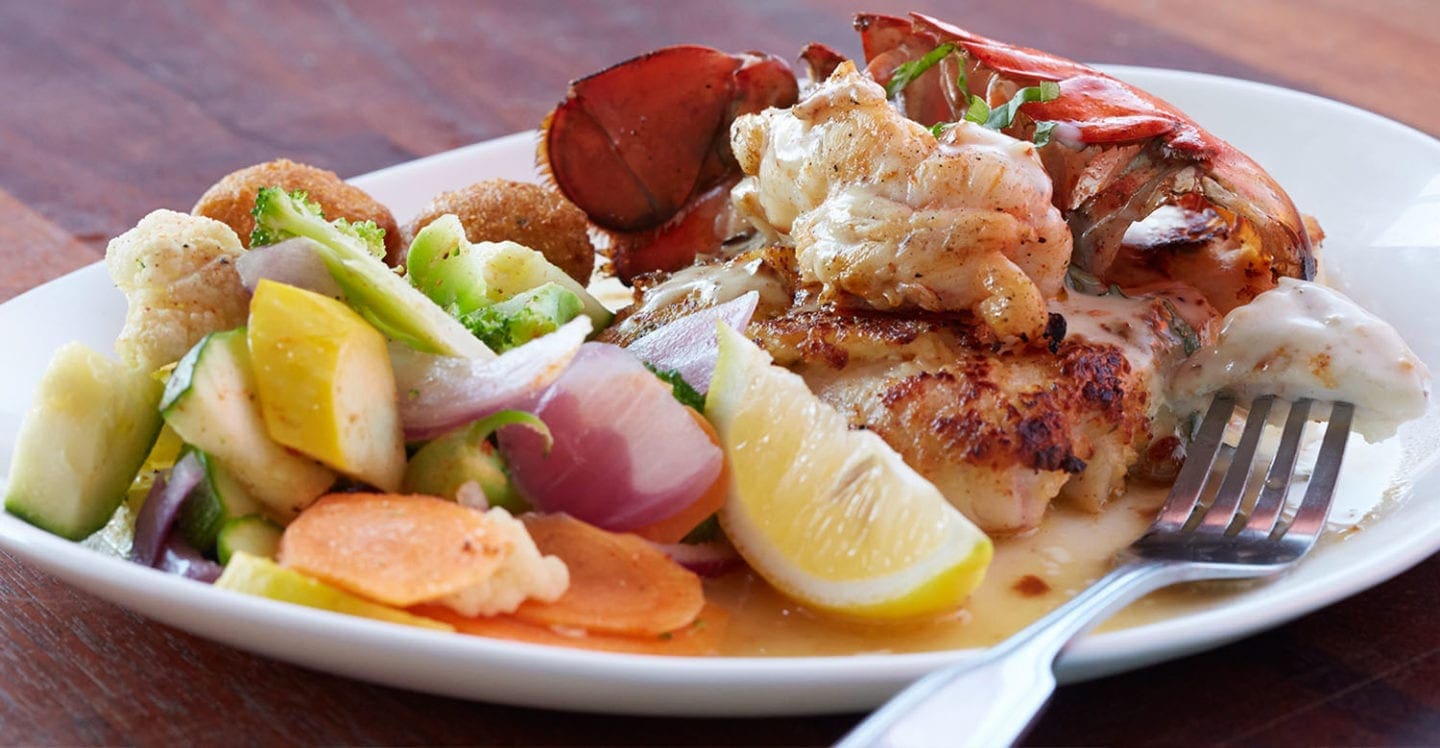 If you'd like to try out another place for seafood, you could go to Pompano Joe's Seafood House. The food served here, and the interiors here are colorful & vibrant.
This restaurant specializes in Caribbean flavors and takes pride in serving local catches of Gulf seafood. Among the things to order here are garlic shrimp & mahi, blackened grouper, reggae rolls, crab rolls, & sandwiches.
Pompano Joe's portions are large and the service here is outstanding. And they also have outdoor seating.
7. Another Broken Egg Cafe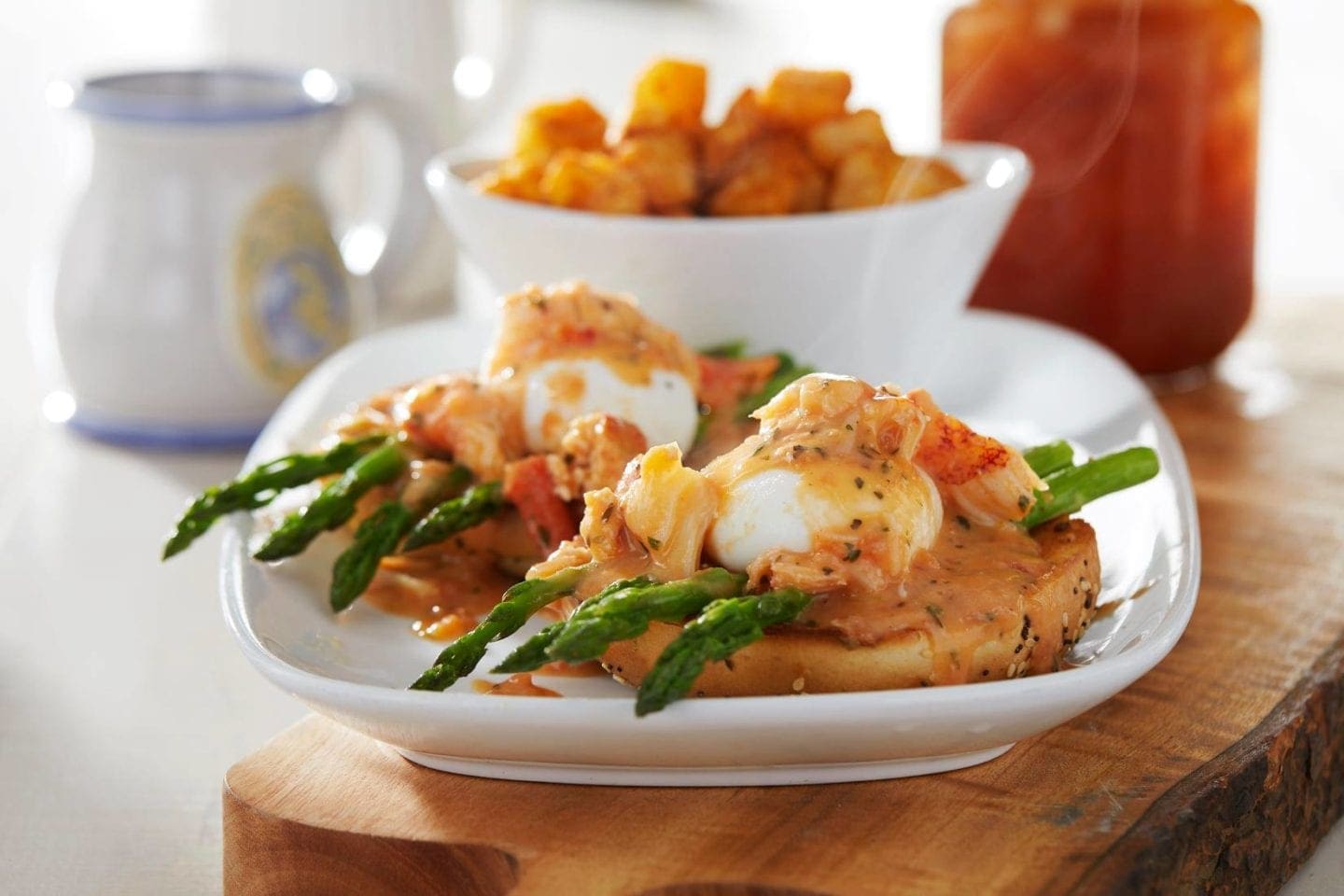 With lots of egg items on its menu, Another Broken Egg Cafe is a great place for breakfasts & brunches. The restaurant chain's PCB location is open all through the week, not just weekends.
At Another Broken Egg Cafe, you'll find lobster benedict, lobster brie omelette pancakes, french toast, shrimp and grits, chicken & waffles & beignets, among other breakfast favorites. It is one of the best breakfast restaurants in Panama City Beach.
8. Finn's Island Style Grub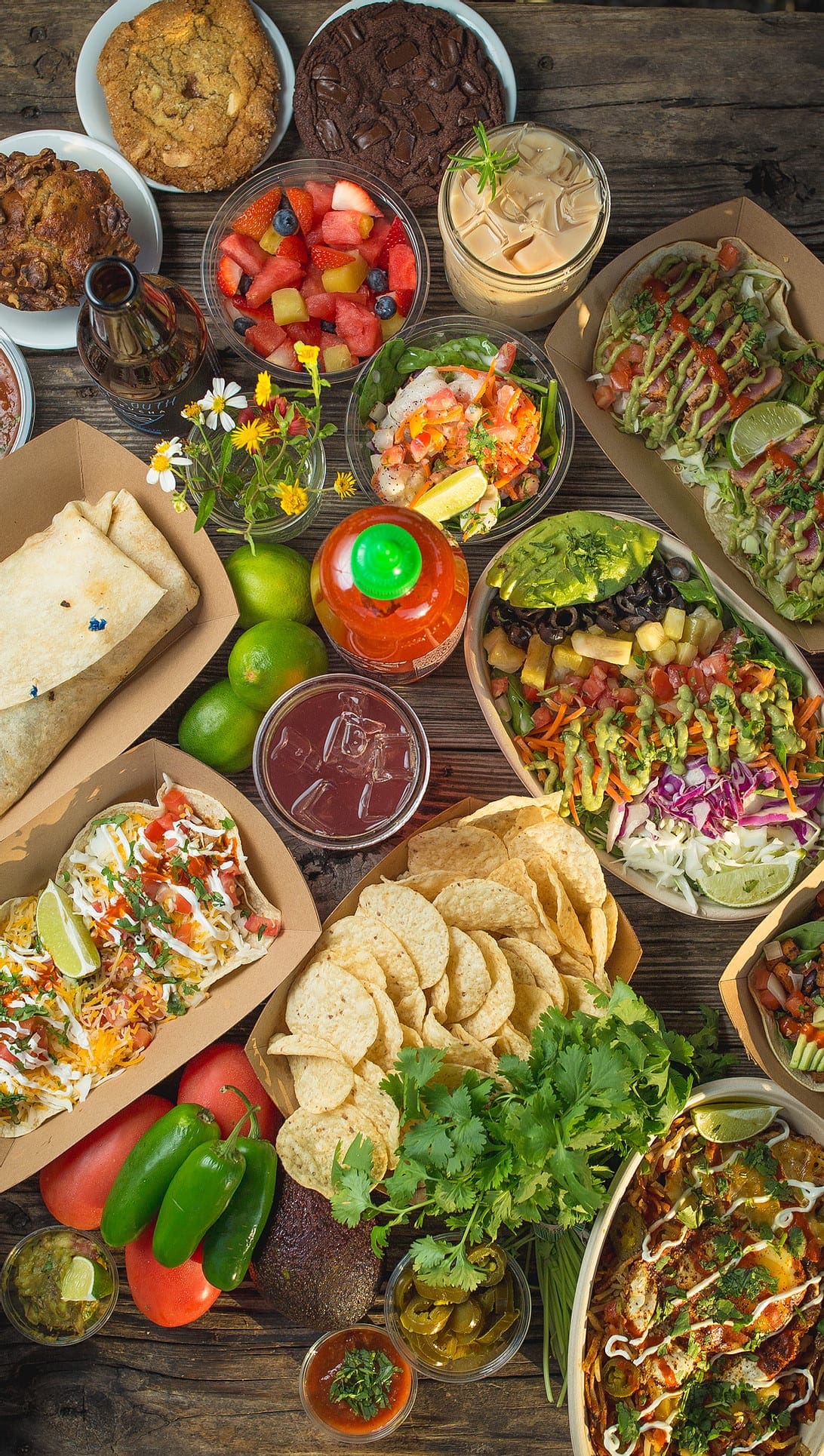 At Finn's the food & the atmosphere are great, reminding you that you're on vacation. The food at Finn's Island Style Grub is Mexican-inspired, and the emphasis is on fresh food, cooked the traditional way, on grills & in ovens.
Finn's Island Style Grub is the place to go for carne asada tacos, nachos, quesadillas, & burritos. Out of the three Finns locations, one is their Barista Bar, which serves coffee, smoothies, and healthy & organic smoothie bowls.
Finn's likes to embrace the outdoors so when you visit, you get to be seated outside to enjoy the environment. Their restaurants are also known to offer fast & friendly service, and to be pet-friendly.
9. Captain Anderson's Restaurant & Waterfront Market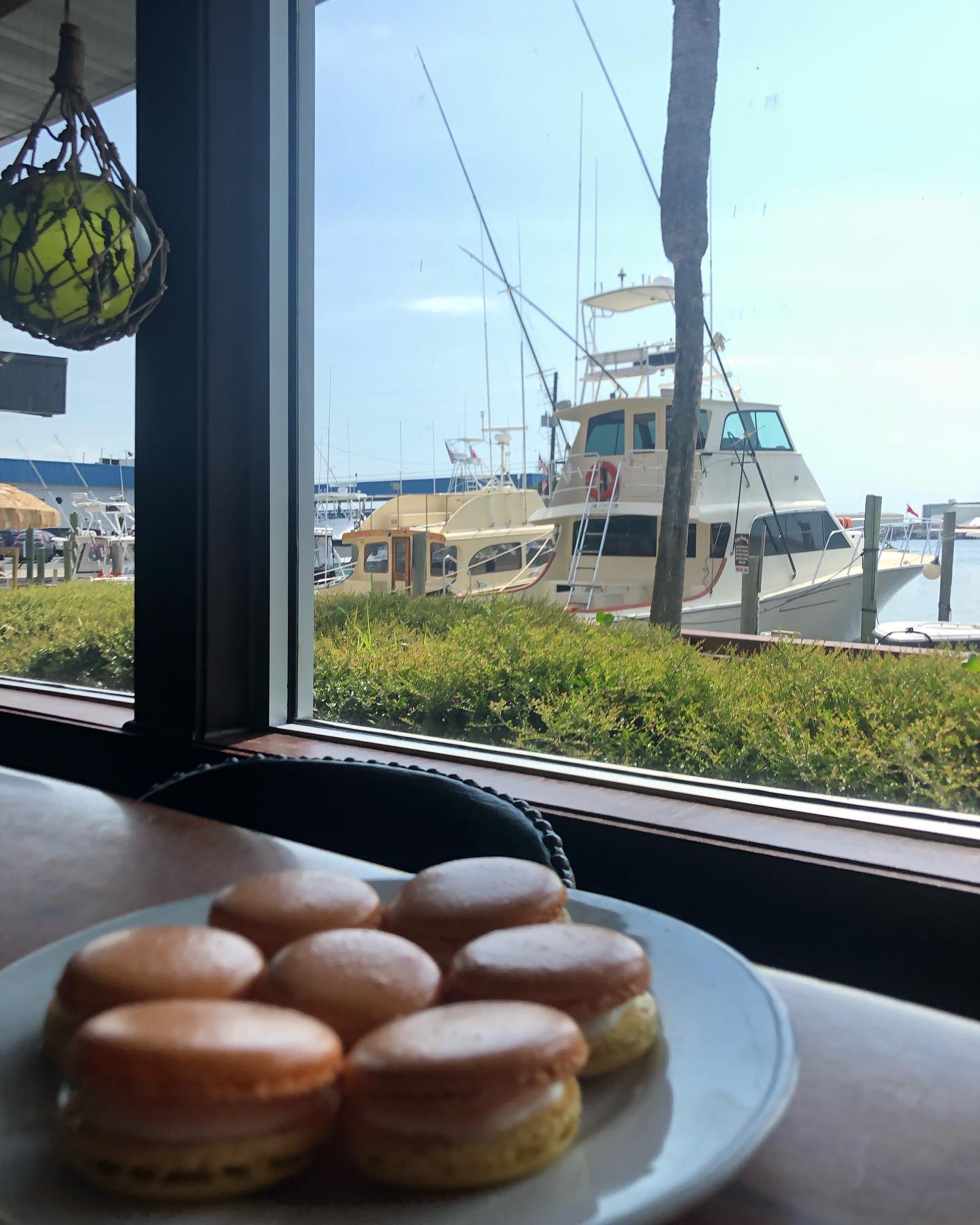 Captain Anderson's Restaurant is yet another place to go for lobster, scallops, shrimp alfredo, hush puppies, calamari & she-crab soup. They serve fairly good steak for those who are not into seafood. You'll find vegetarian & vegan options, too.
When you dine at this restaurant you also get some of the best views — that of boats returning for the night with the catch of the day. This waterfront restaurant is also known for its old fashioned yet elegant interiors.
Captain Anderson's is a restaurant in Panama City Beach that has over 50 years behind it, and many recognitions to its credit.
10. Hook'd Pier Bar & Grill
If you'd like to try another place on the beach, you could try Hook'd Pier Bar & Grill. It's across from Pier Park and just beside Russel-Fields Pier.
The food & service here are good. Hook'd Pier Bar & Grill is lively & family-friendly, and has been here for several years now. It's been a place tourists to PCB make return visits to. People come here for the seafood platter, fish/shrimp taco & salads, and most of all for the views of the gulf. It's a great place to watch the sun go down, too!