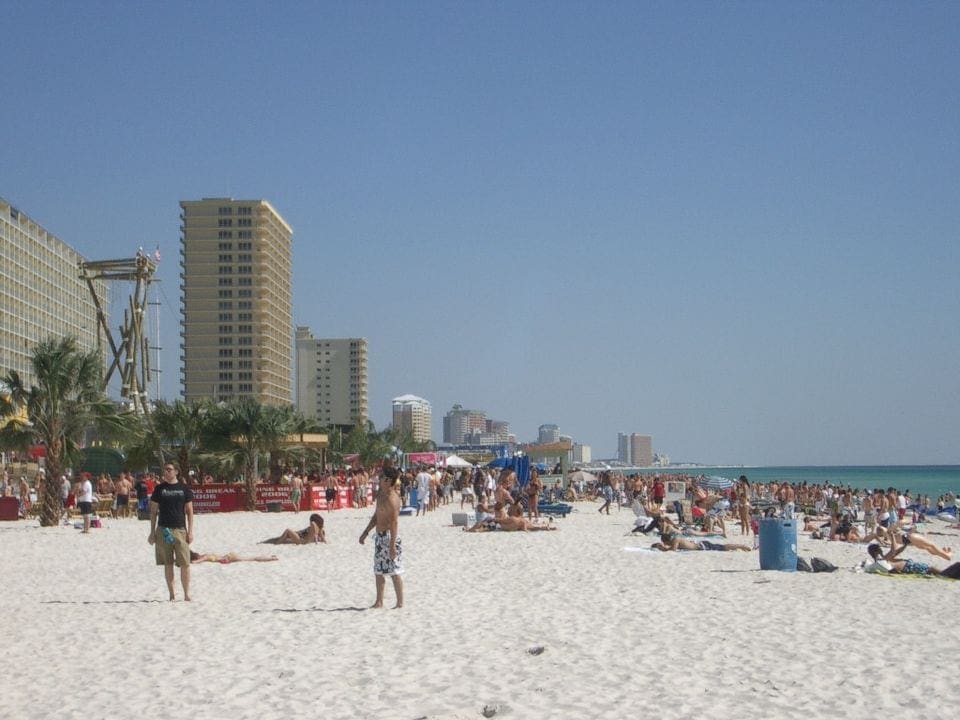 Panama City Beach in Florida is known for seaside vacations by the Gulf of Mexico, miles of soft white sand, emerald waters, spring breakers, and high-rises along its coast. In the summer, Panama City Beach (PCB) draws in couples and families, mainly from the US's South and Midwest. Read on for a complete Panama City Beach travel guide!
History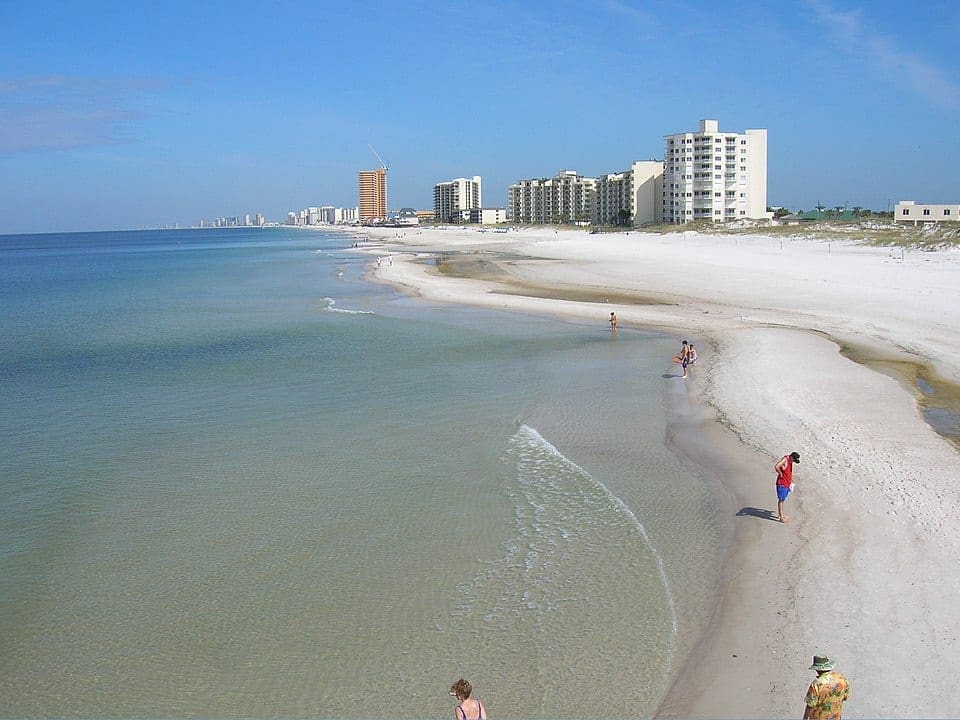 The area around Panama City Beach has always been an attraction, starting with early Native Americans. Later, it's said to have been used by pirates and much later for military activities during the Second World War.
However, it was in the last 2 decades that the seaside settlement grew to be the tourist destination it is today. It was in the early 2000s that it saw a construction boom and it also began seeing spring breakers arrive in such large numbers.
What to see and do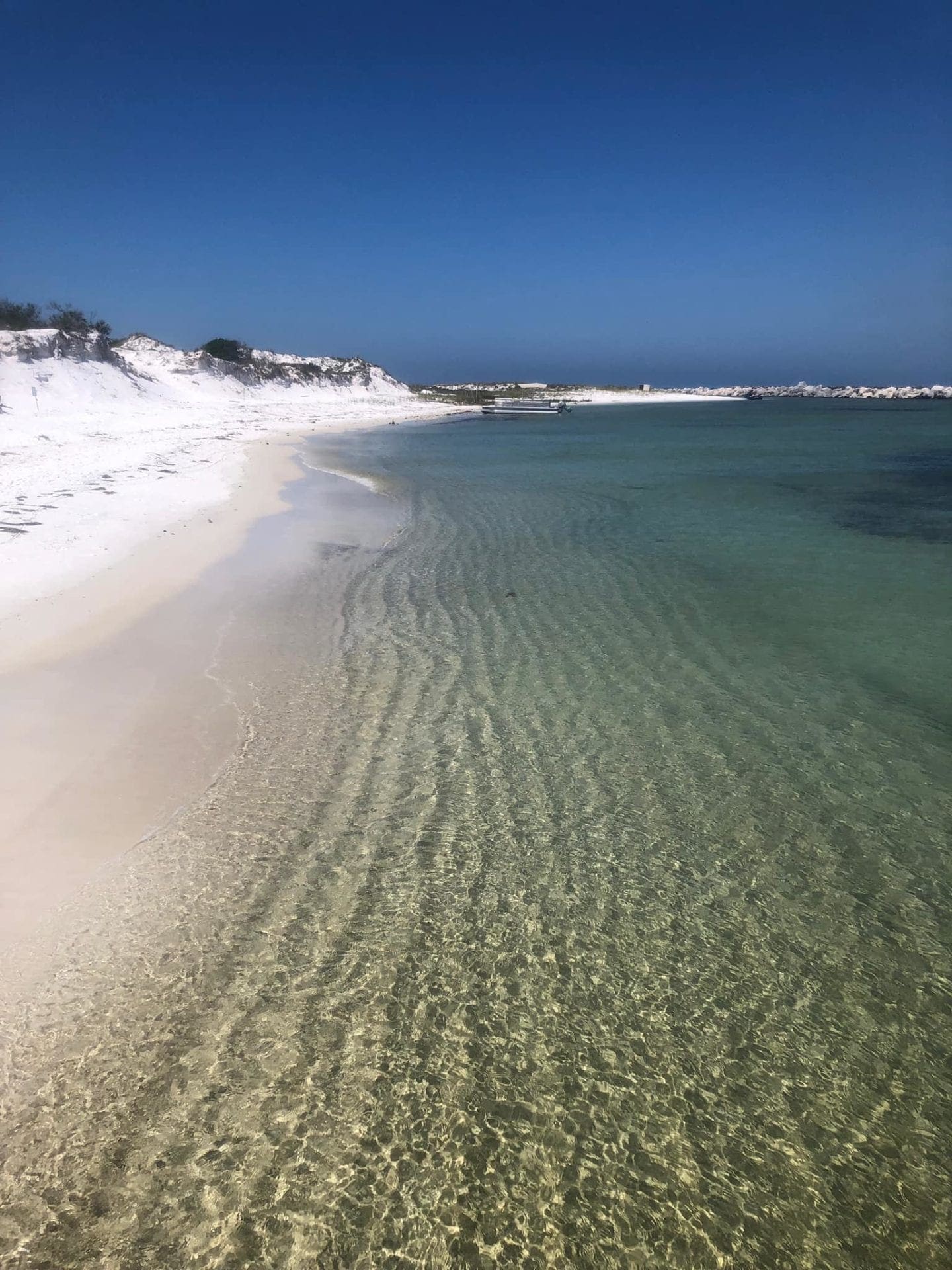 Panama City Beach's biggest draw is its coast. With over 20 miles of sandy coast, water & beach-related activities, a large number of restaurants, & many activities for tourists, there's a whole ton of things to see and do here!
Vacationers come here to sunbathe, swim, surf, and snorkel. You can even take a shuttle boat or a pontoon to Shell Island, an uninhabited strip of sand, nearby. Other places visitors can go exploring are the 2 state parks on either side of Panama City Beach — St. Andrews State Park & Camp Helen State Park. Hikers will also find a number of trails in Conservation Park.
If you'd like to take some good photographs of the seaside town and the emerald-green water near it, the spots to head to are the 2 piers here (Russell-Fields Pier & MB Miller Pier), & Rick Seltzer Park.
Another way to take in the surroundings — from a higher level — is by getting onto Panama City Beach's SkyWheel. Or you could do a helicopter tour to see it all and more.
As for the other things to do here in PCB, you can go on a cruise in a pirate ship or drive to a wolf sanctuary nearby and spend some time with the animals there. If it's amusement that you want, there's Shipwreck Island Waterpark, Coconut Creek Family Fun Park, Beachfront Adventure Park, & Gulf World Marine Park to name a few places.
Even on rainy days, there are a lot of indoor activities you can do in Panama City Beach. This includes museums like WonderWorks & Ripley's Believe it or Not.
For even more stuff to do that aren't included in this Panama City Beach travel guide, check out my post: Top 10 things to do in Panama City Beach.
Food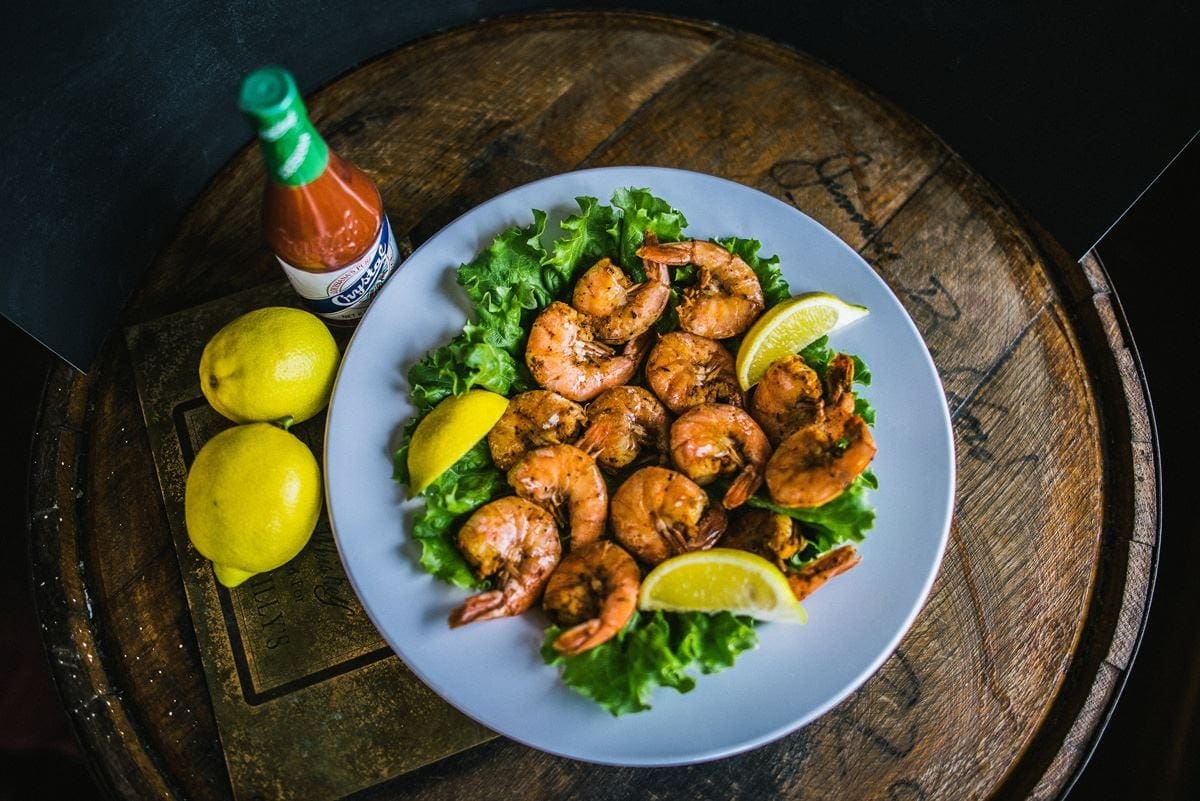 While you're in Panama City Beach, you should try out all the seafood available here! There are a large number of seafood restaurants, most of them serving catch from the area. And if fish & crab & lobsters are not exactly your kind of food, many restaurants here serve steak and also have vegetarian & vegan options.
Also, make sure to also visit the restaurants serving southern style items like grits, beignets, hush puppies, & po'boys. You'll find many of them here in PCB.
For specific restaurants you should check out that aren't included in this Panama City Beach travel guide, please check out my post: Best Restaurants in Panama City Beach.
Shopping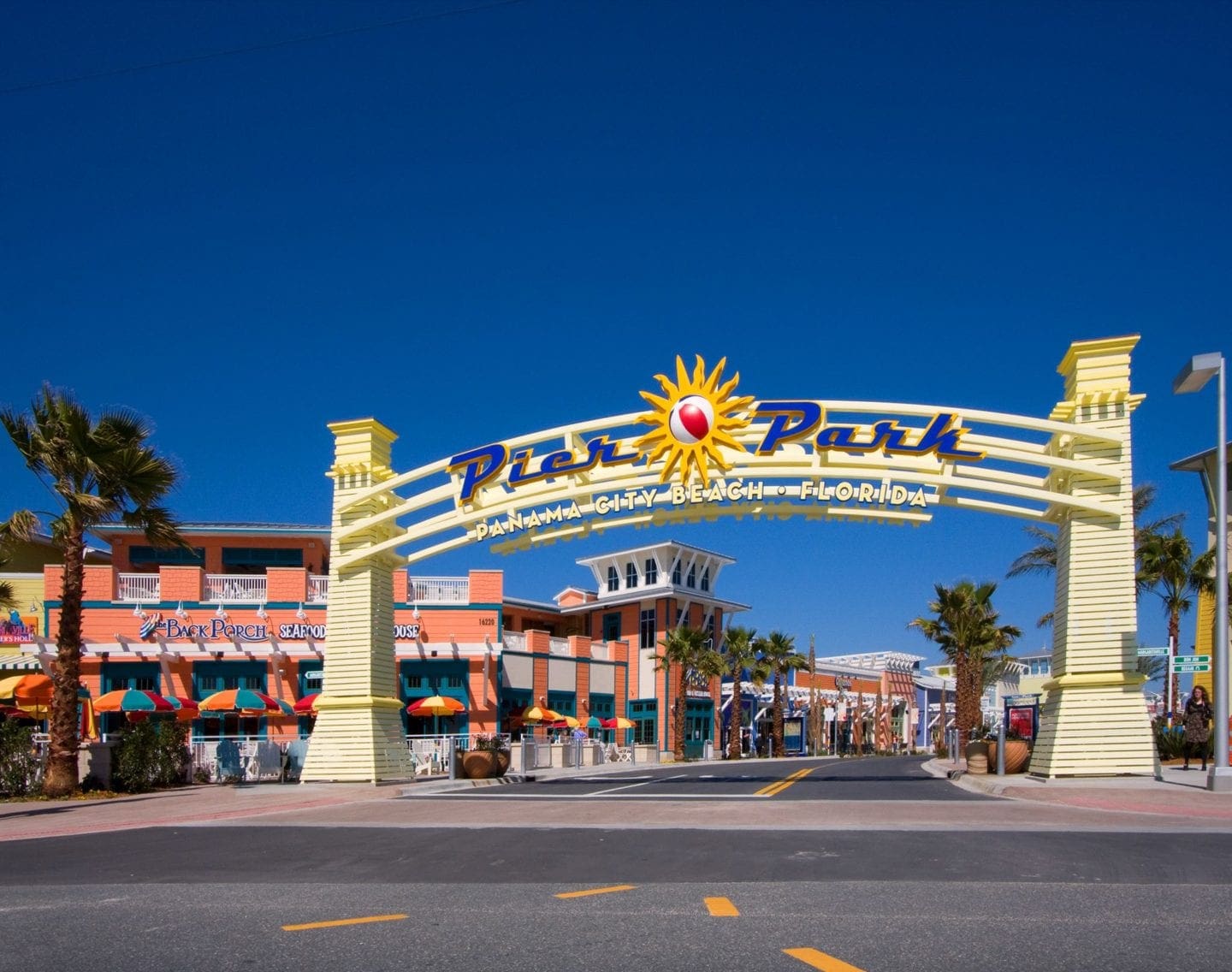 Pier Park & The Shoppes at Edgewater are two of the most popular shopping center in the Panama City Beach area. You'll find many big-name retail chains, boutiques, as well as many restaurants there.
You can also find gifts in the form of jewelry & crafts at the Panama City Flea Market. Some of the restaurants in town also have gift shops attached to them. You'll find souvenirs like bottles, magnets, & tees there.
Geography
Panama City Beach is situated in Bay County in Florida's panhandle. This seaside settlement borders the Gulf of Mexico and has around 27 miles of white sand beach.
The area also has some wetlands, a lagoon, some lakes, bays, a barrier island, & Florida's largest Dune Lake that all serve as natural attractions in the area.
Accommodation
Panama City Beach has been a popular destination for beach tourists for some time now, so there's many options for hotel rooms here. Many of the tall buildings that line the coast are hotels. You'll also find a good number of condos you can rent. If you follow along with me on my blog or Instagram, you might have seen that we even own a condo you can rent right on the water in Panama City Beach! Check it out here.
If you're into camping, and the weather is pleasant, you could consider camping in St. Andrews State Park.
Transportation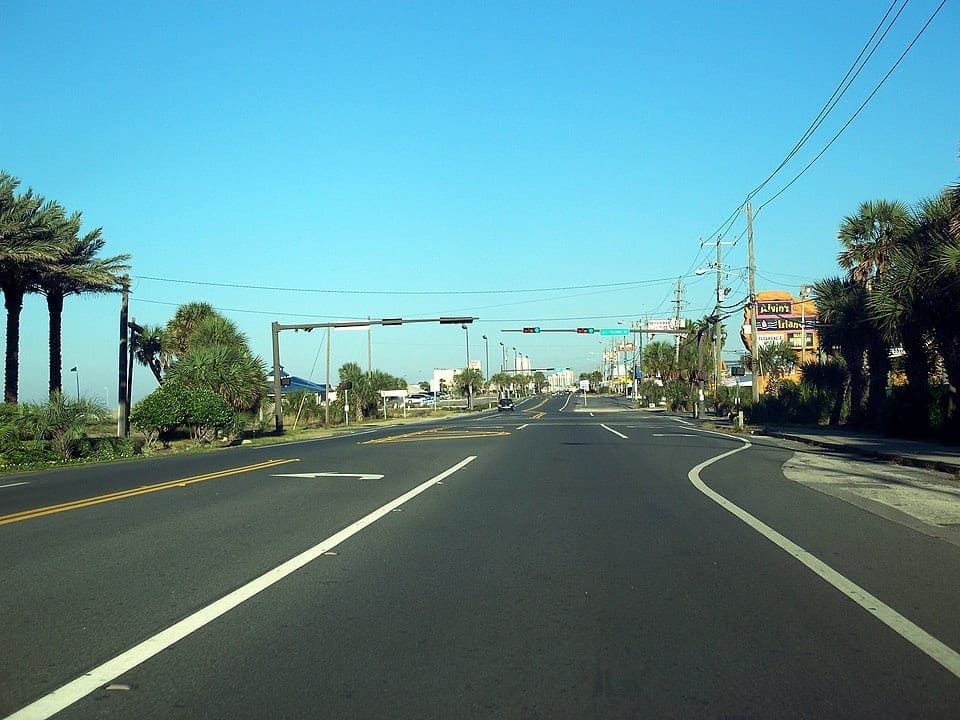 If you're taking a flight into the area, Northwest Florida Beaches Airport in neighboring Panama City would be the nearest place to land. And once you're there you can rent a car from the airport as you'll find all the big names in the car-rental business there.
Destin-Fort Walton Beach Airport might be the next best option if you're flying in. The drive to PCB from there would be around 40 miles.
Panama City Beach, however, has most of its visitors arriving by road. US 231 and State Routes 77 & 79 are some of the major routes to get to this resort town.
As for your local travel, once you get to PCB, you can try the trolleys or rely on ride-booking services if you aren't driving around on your own.
Best time to visit
Panama City Beach has sunny days most of the year so anytime is a good time to visit this seaside town by the Gulf of Mexico. However, it gets most of its visitors between March & October. In March & April it turns into a spring break destination. Otherwise, PCB is in season from May through October, when all its hotels, restaurants, and businesses are open to meet the needs of the tourists to this part of Florida.
Note: The place gets most of its showers in the summer and might get hit by hurricanes in fall. So you might also want to look at the forecast when you plan your trip to Panama City Beach
November to February is off-season when the water here is colder and PCB sees lesser visitors & hotel room prices are at its lowest.
Nearby destinations

Despite being a Panama City Beach travel guide, there are some great destinations nearby to check out! For more white sand, emerald waters & seaside activities you can make a day trip to Destin, which is just about an hour from Panama City Beach.
Other places you can plan to visit along with PCB are Pensacola and Florida's capital city, Tallahassee, both of which are a little over 2 hours' drive from Panama City Beach.