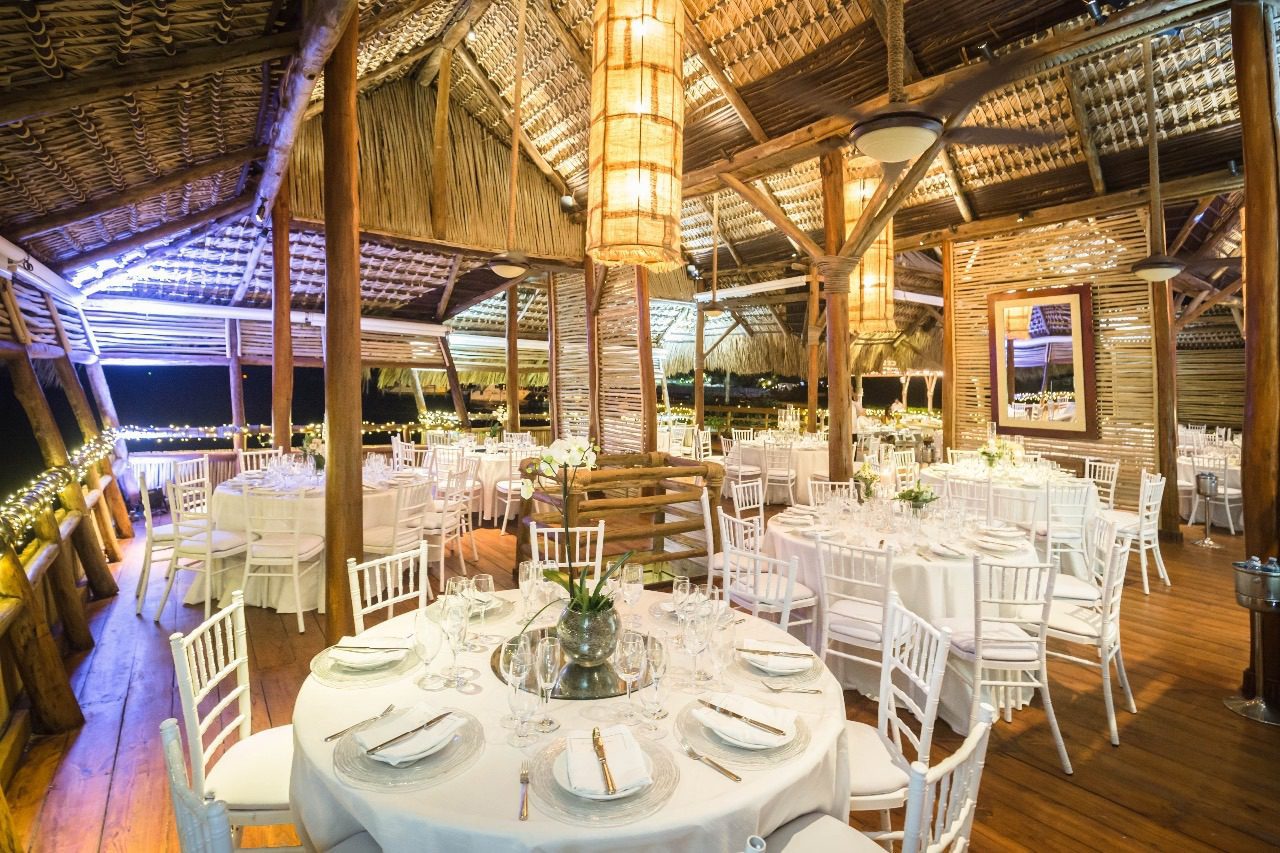 Most of Punta Cana's resorts have restaurants in them, but you have to venture out of it for a real taste of Punta Cana! This beach destination in the Dominican Republic has upscale restaurants as well as casual, beachfront ones. This list of best restaurants in Punta Cana will direct you to the best places for Caribbean, Mediterranean, Indian, Mexican, & American food.
1. La Yola Restaurant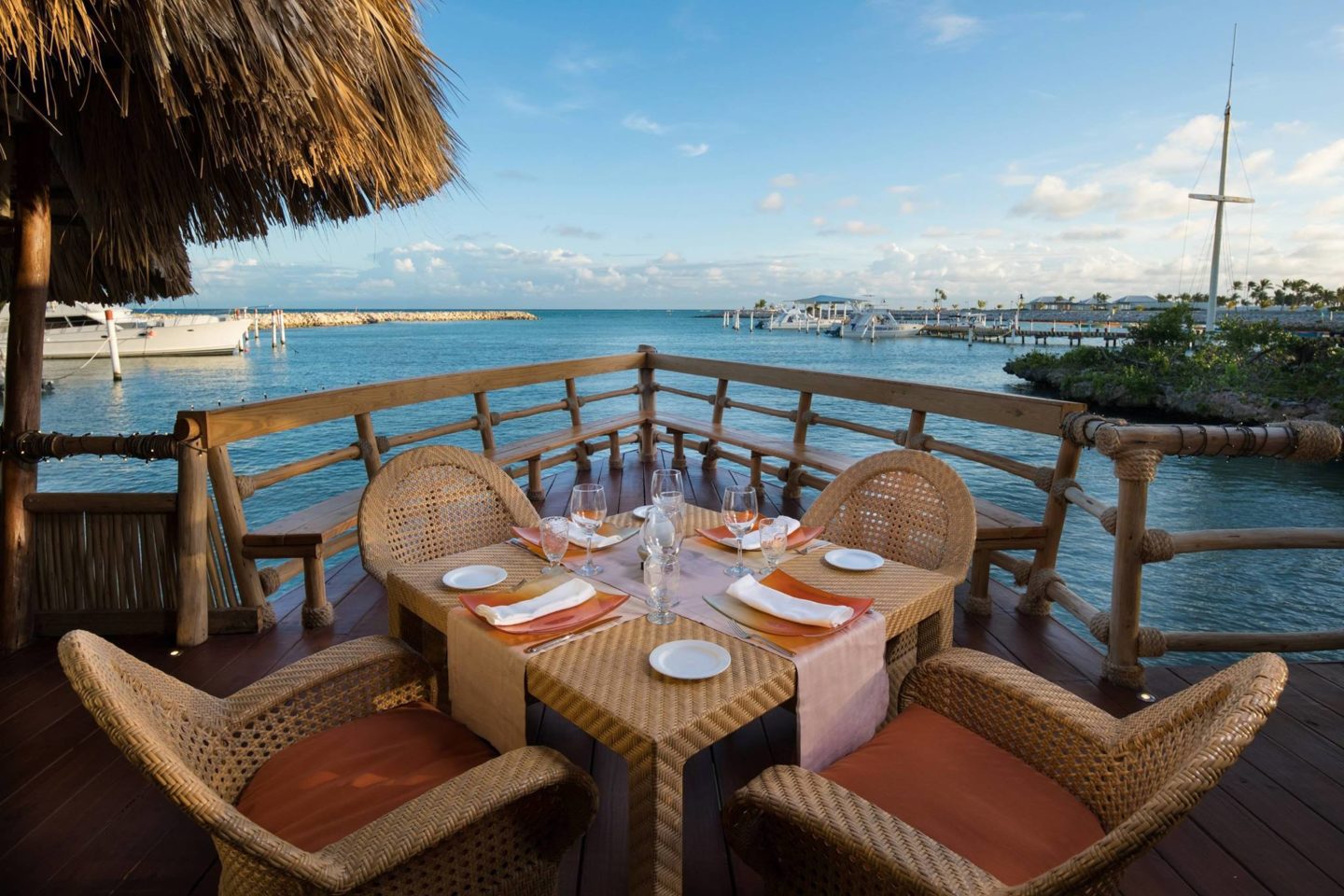 One of the best restaurants in Punta Cana is La Yola. Situated within the Punta Cana Resort and Club, this restaurant serves Mediterranean & Caribbean cuisine. This is the place to go for seafood. Diners seem to like the grouper, salmon, octopus, & lobster served here. They serve great ceviche & crème brûlée, too. If you follow a gluten-free diet, this restaurant will take care of your dietary needs too.
Other things that put this restaurant on top of this list are friendly service, live music, the decor, & also the view. This teakwood and bamboo structure that it's housed in owes its design to Oscar de la Renta. La Yola is also built on stilts and has a thatched roof over it. Set beside the marina, dining here makes you feel like you're on a fishing boat with all its views, smells, & sounds of the sea.
2. La Palapa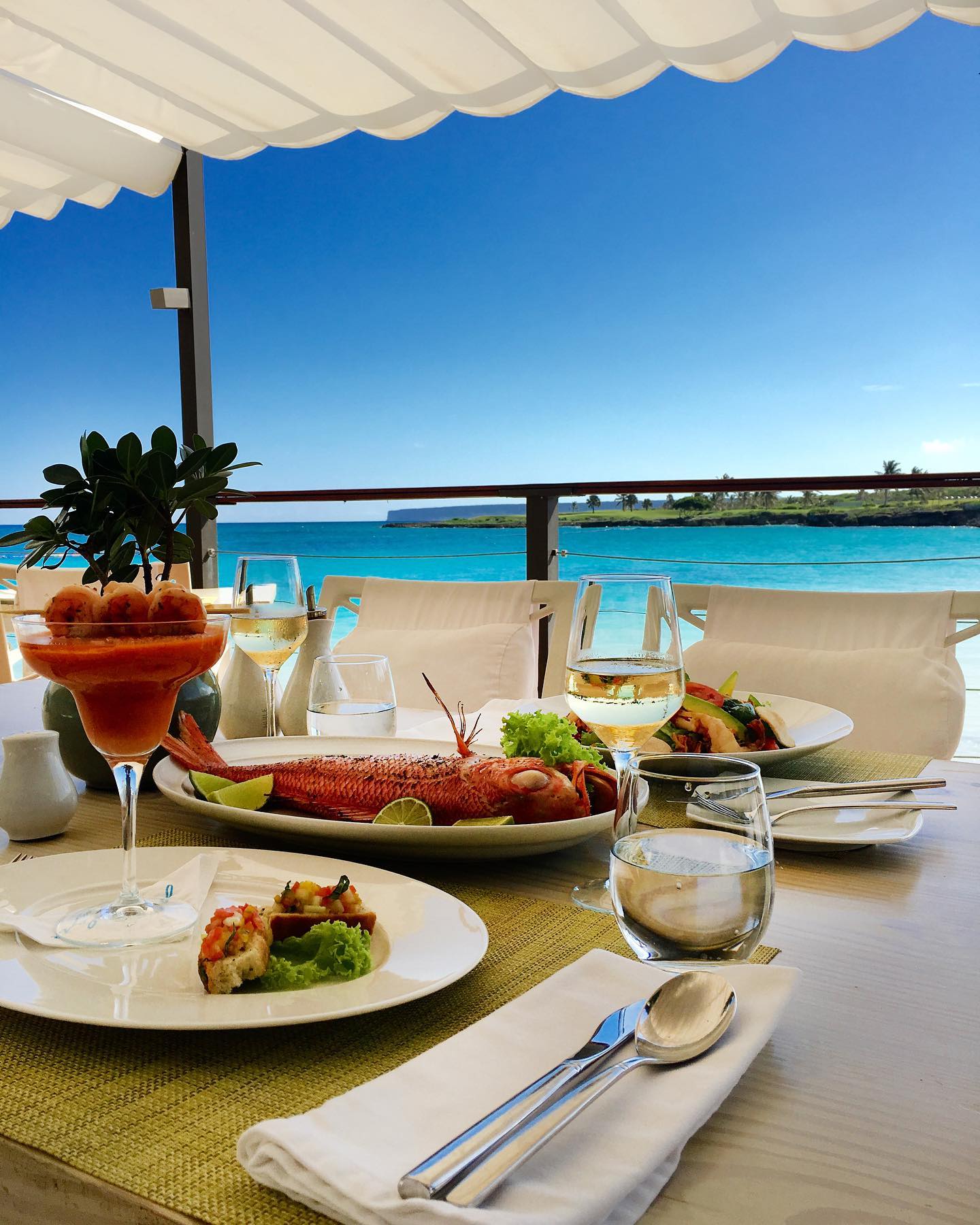 Yet another restaurant that comes with delicious food and spectacular views is La Palapa.
You'll find great seafood here too. The spread here will show you that they have food from several different cuisines with a leaning towards Caribbean & Mediterranean food. Pasta & sushi are their specials. And the wine list includes wines from all over the world!
La Palapa is a restaurant inside Eden Roc Beach Club and serves lunch, dinner, & a special Sunday Brunch. This waterfront restaurant has both indoor & outdoor seating.
3. Passion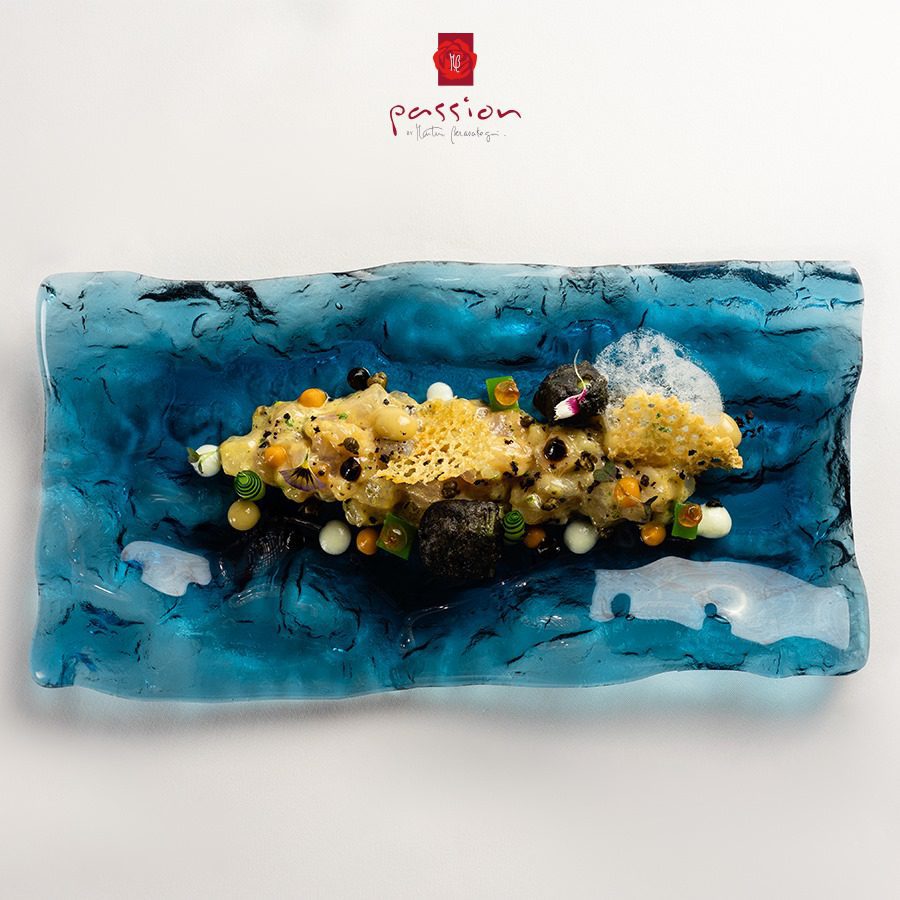 Passion By Martin Berasategui at Paradisus Punta Cana is a fine-dining restaurant that definitely belongs on this list of best restaurants in Punta Cana. While some people will tell you this place owned by renowned chef Martin Berasategui is the best restaurant in the area, there are others who will tell you that dining here was the highlight of their trip.
The cuisine is Spanish and diners here can choose between an a la cartè dinner and a tasting menu. Passion is known for its lovely interiors, friendly service, wine pairings, & the mix of flavors in the tasting menu. The creative presentation of food also gets a lot of appreciation.
Note: Passion By Martin Berasategui is open only for dinner.
4. Jellyfish Restaurant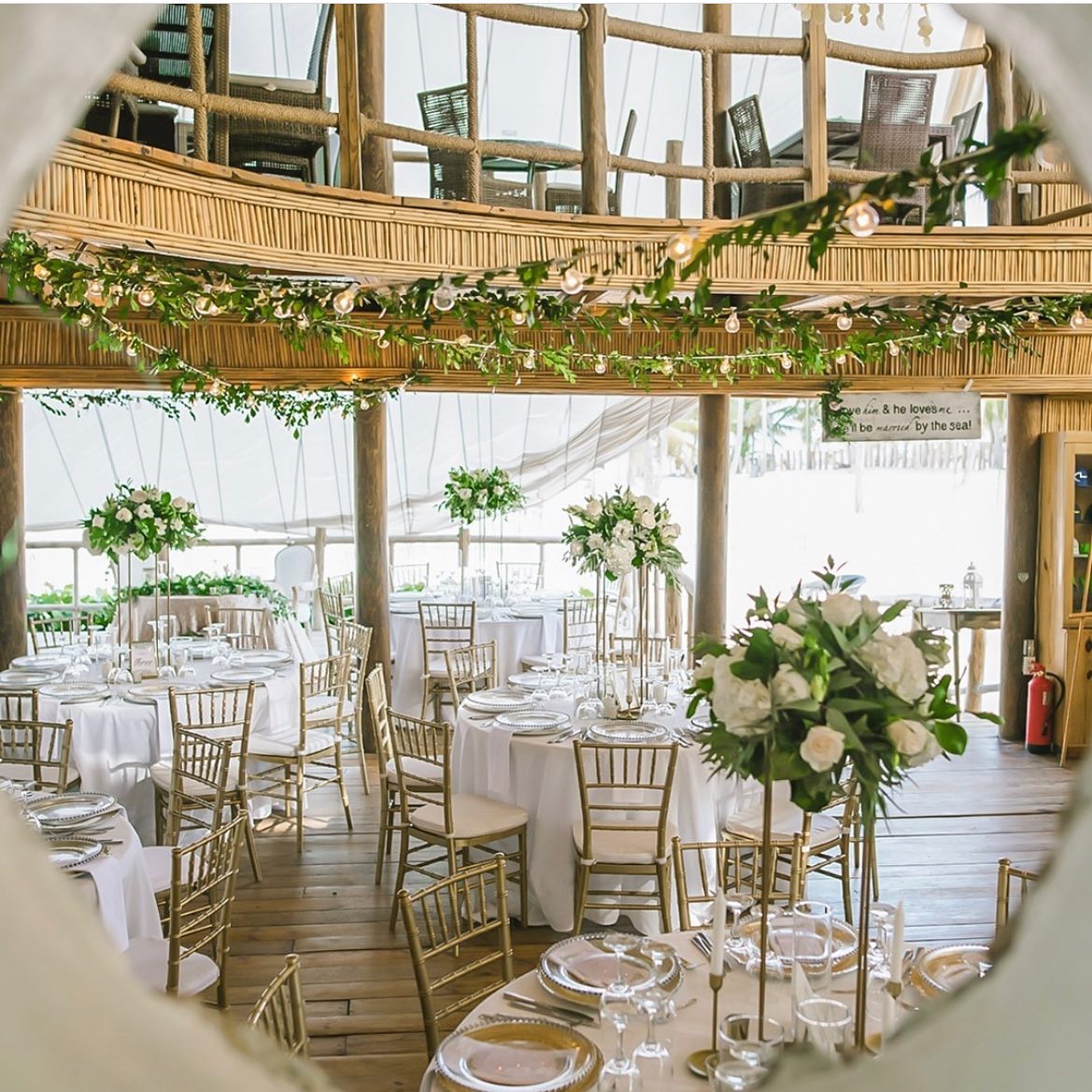 If you'd like a more casual place that has it all: sea views, seafood, great cocktails, & an energetic atmosphere, Jellyfish Restaurant is your place. You can even enjoy a swim at the beach here. (So you might want to pack your swimwear when you get lunch here.)
Seafood is this restaurant's forte. And one of their most popular items is the Seafood Grill Mix, a large platter of things like shrimp, calamari, octopus, & lobster. The airy, 2-story restaurant is also liked for its generous portions & reasonably priced dishes.
This restaurant, which is on a beach, is also a popular wedding destination, hence they are used to tending to large groups of guests.
5. Playa Blanca Restaurant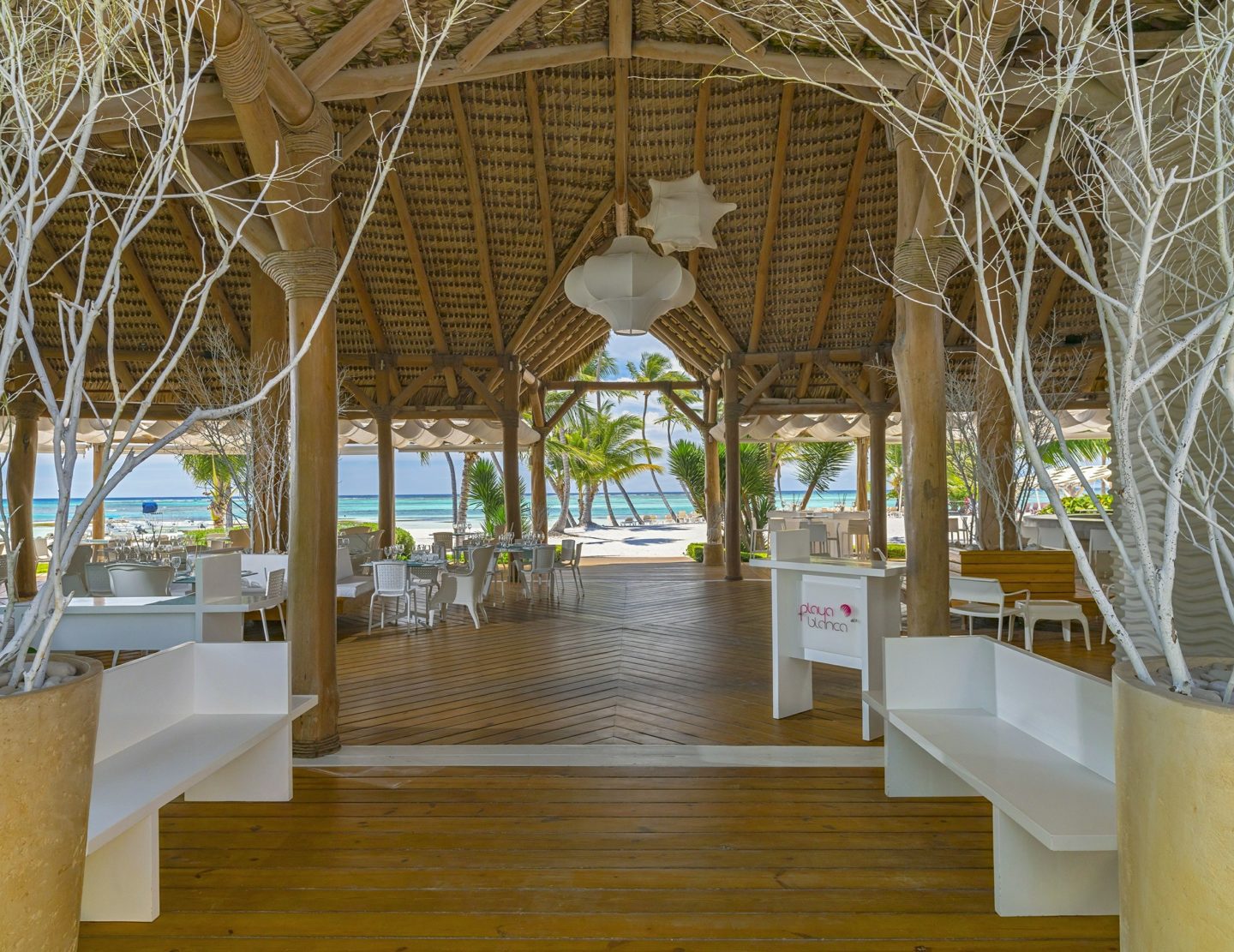 Similar in its ambience is Playa Blanca Restaurant on Playa Blanca beach but a part of the Punta Cana Resort and Club. Even if you're not a guest at the resort, you can show your ID and dine here.
It's an ideal place to for a relaxed, slow meal & that Island vacation feel. The sea, the view, the beach, the coconut palms, seafood… Playa Blanca Restaurant has them all. It's good for families with young kids as well as large groups of visitors.
The service here is good and the food is not too expensive. Although it's mainly a seafood restaurant, you'll find other meats as well as vegetarian options. You might want to try their Dominican goat lasagna & also their coffee rum truffle.
6. Noah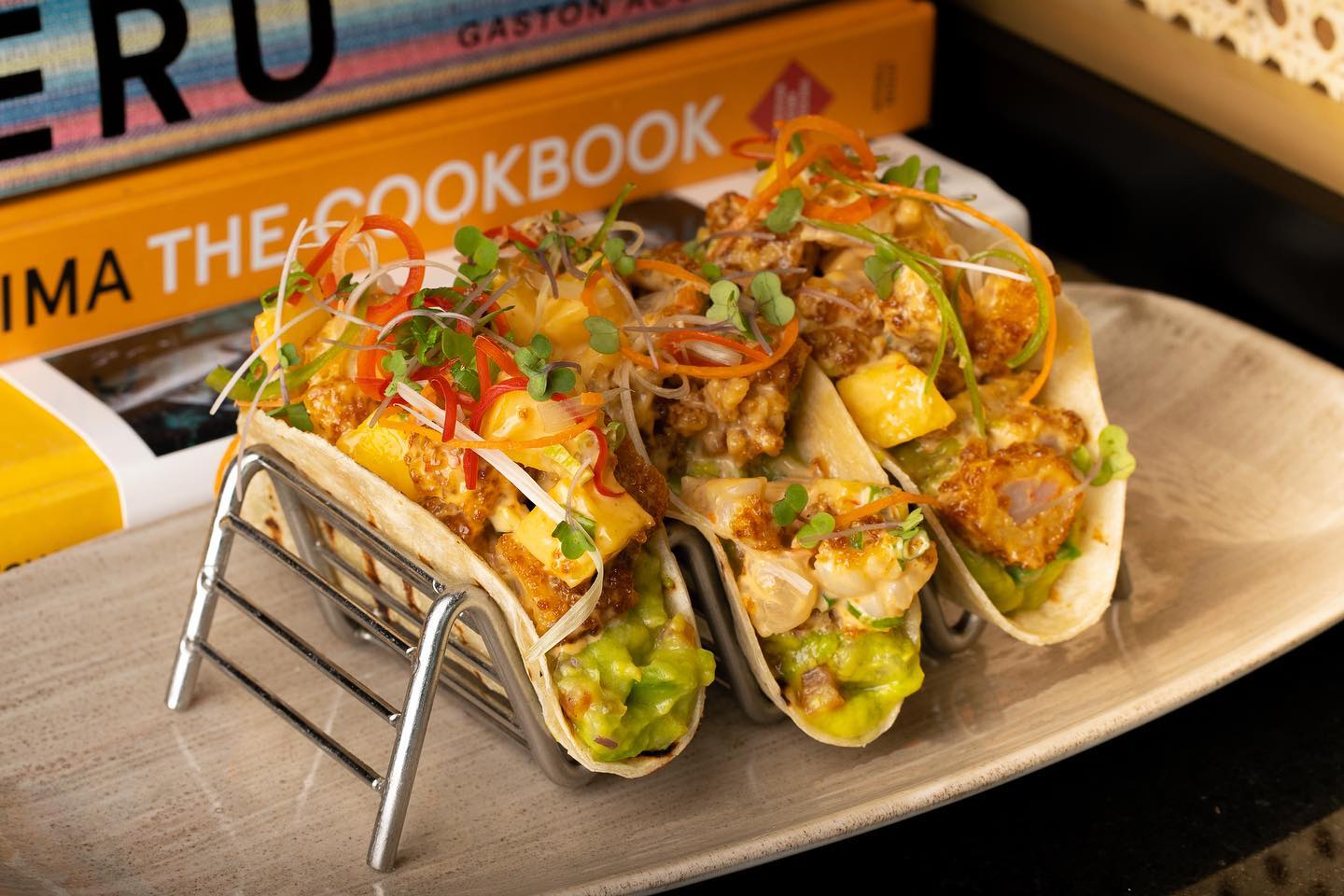 Noah is another much-liked & much-recommended place to eat while in Punta Cana. Noah Restaurant and Lounge brings together delicious food, friendly service, fairly good prices, & a local atmosphere.
The spread here is large and a fusion of many cuisines. They've got everything from Caribbean dishes to pizza, and burgers & sushi.
7. Pranama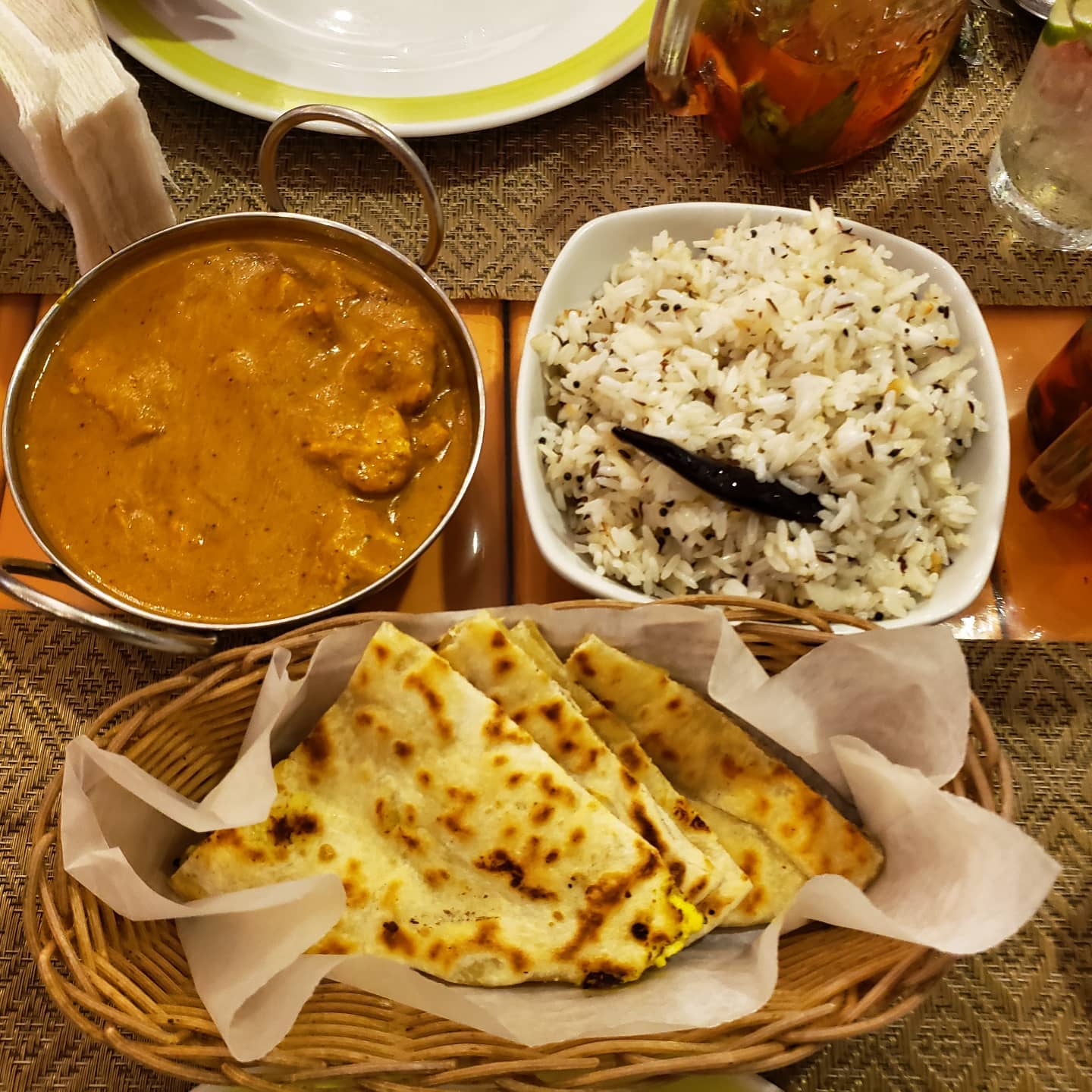 For naan, chicken & paneer tikkas, and samosa, head to Pranama. Among the best restaurants in Punta Cana is also this Indian restaurant. Visitors, as well as islanders from other parts of the Dominican Republic, seem to like this place and make repeat visits here.
The owner of the restaurant is more than ready to help with recommendations and information about the dishes. Pranama also serves great Mojitos. This place is also known for its hospitality. And there is both indoor & outdoor seating at Pranama!
8. Pastrata Mexican Restaurant
For Mexican food, Pastrata Restaurant is definitely in the running. The food here is highly recommended. People come here for fresh guacamole, enchiladas, tacos, nachos, soups, & their special apple-cinnamon rolls. Their margarita is another attraction here.
If you want vegetarian food, Pastrata Mexican Restaurant will help pick out options that are right for you or make something that suits your dietary needs. This restaurant has outdoor seating too.
9. Wacamole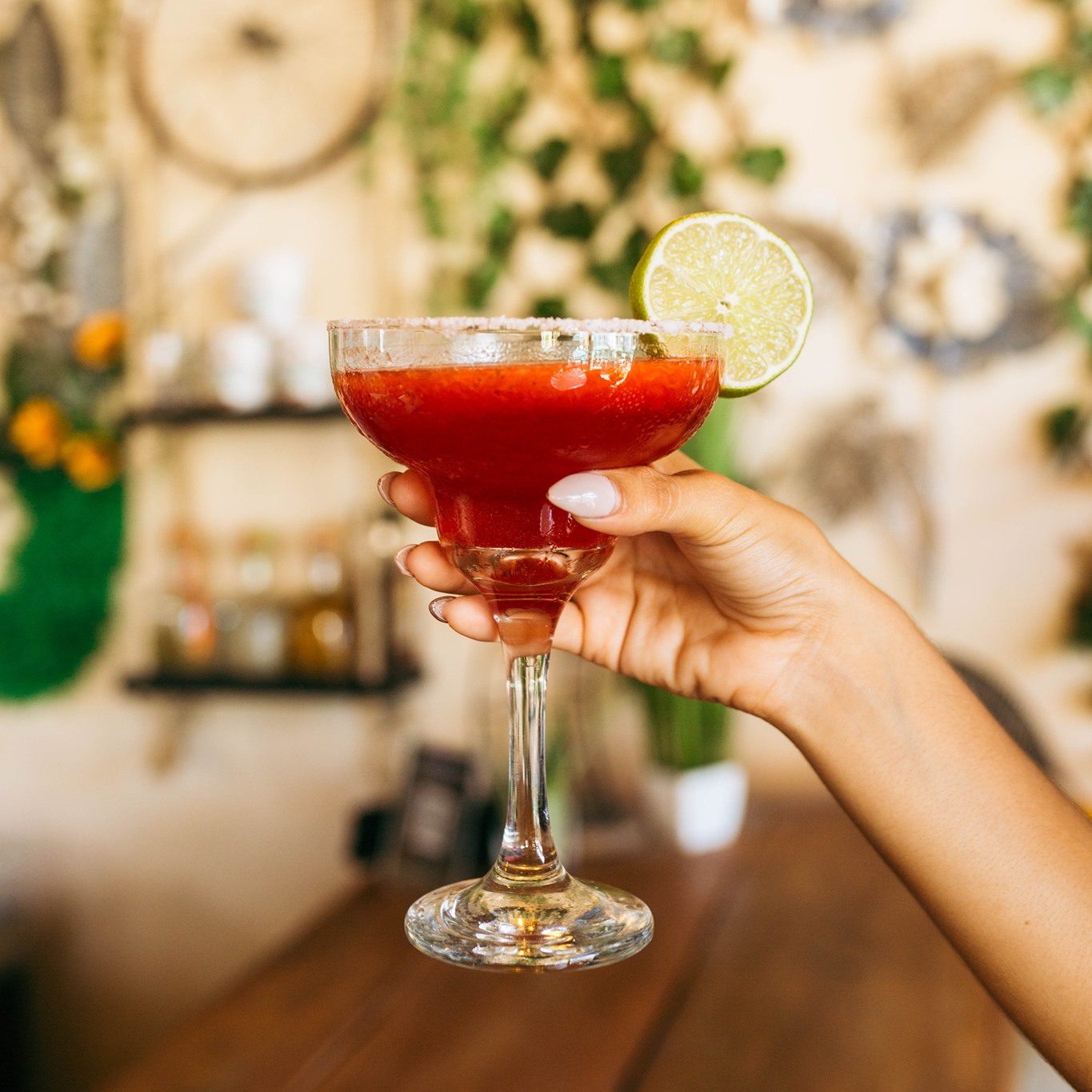 Yet another option for Mexican food is Wacamole. This casual restaurant is where to go for pastor tacos, fajitas, shrimp taco, salsa & nopales salad. It's not a bad place for cocktails and tequila as well.
The portions served here are large and there's live music a couple of days a week.
10. Kat's Corner
Kat's Corner is a simple open-air bar that serves American food. For a pancake breakfast or bacon & eggs, smoothies during the day, or buffalo wings & beer in the evenings, Kat's Corner's the place to go. They have good burritos too.
Kat's Corner is open all day long. The service is attentive & fast and the quality of the food is known to be consistent. And there's live music 2 days a week!