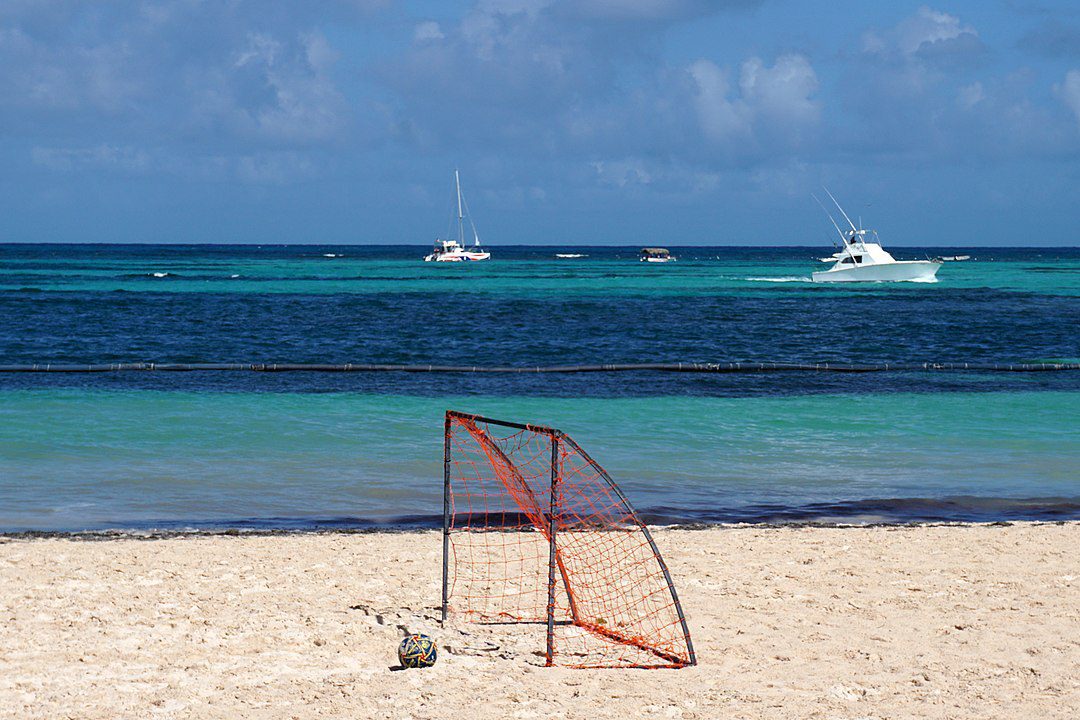 Punta Cana is a tourist-friendly seaside destination near the eastern cape of the Dominican Republic. What draws people to the area are the beaches, the color of the water, tropical weather, water sports, & the mega-resorts there. Read on for a complete Punta Cana travel guide!
History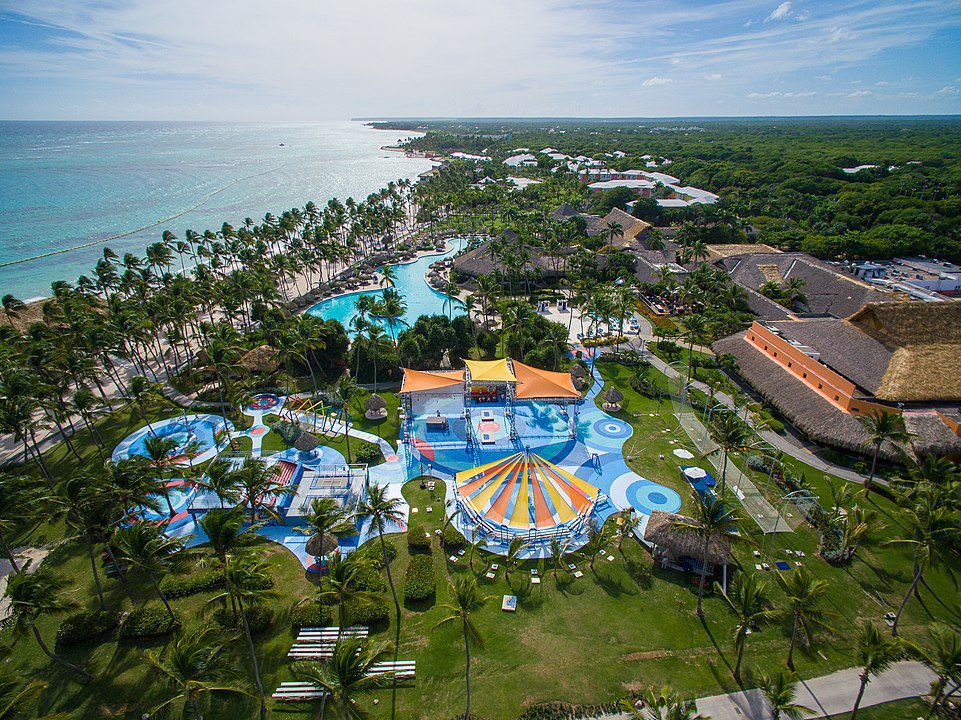 In the early 20th century, this area, which was over a 5-hour drive away from Higuey, was an undeveloped stretch of land called Yauya or Punta Borrachos. In the 60's, Dominican businessman Frank Rainieri & investors acquired some land here and set up a hotel. It was called Punta Cana Club. This property soon began attracting tourists to the 40 guest rooms in it. Soon more resorts came to the area and it began to turn into a busy tourist destination.
What to see and do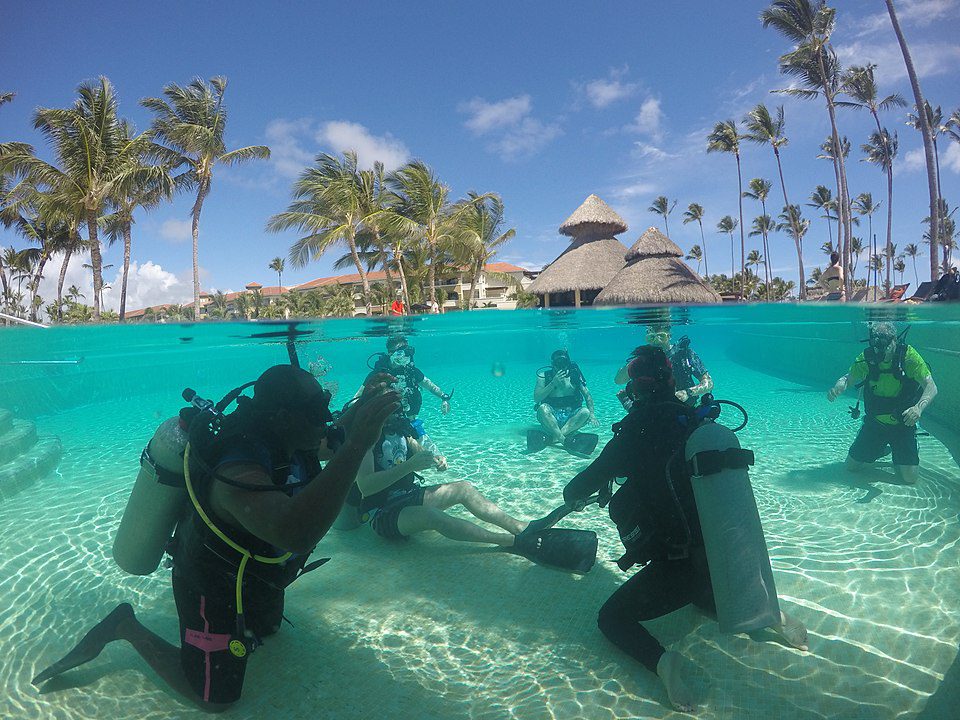 There are plenty of things to see & do in Punta Cana! First of all, there are a large number of beaches here. So sun bathing, swimming, & surfing are some of the top things to do here. You'll find lots of facilities for water sports too.
There are a few places that allow you to interact with dolphins & native birds. You can learn about the animals & plants of the Dominican Republic here.
You can also go snorkeling or go on a catamaran cruise. Other things you can do on the island are hiking, golfing, ziplining, swimming in a cenote, & exploring caves. There are safaris that take you to the rural areas and you can visit sugarcane & coffee plantations too.
Other must-dos when you're in Punta Cana include going coffee-tasting & cocoa-tasting. Sampling the local food & drink should also not be missed.
For more ideas on what to do that aren't included in this Punta Cana travel guide, check out my post: Top 10 Things to do in Punta Cana.
Food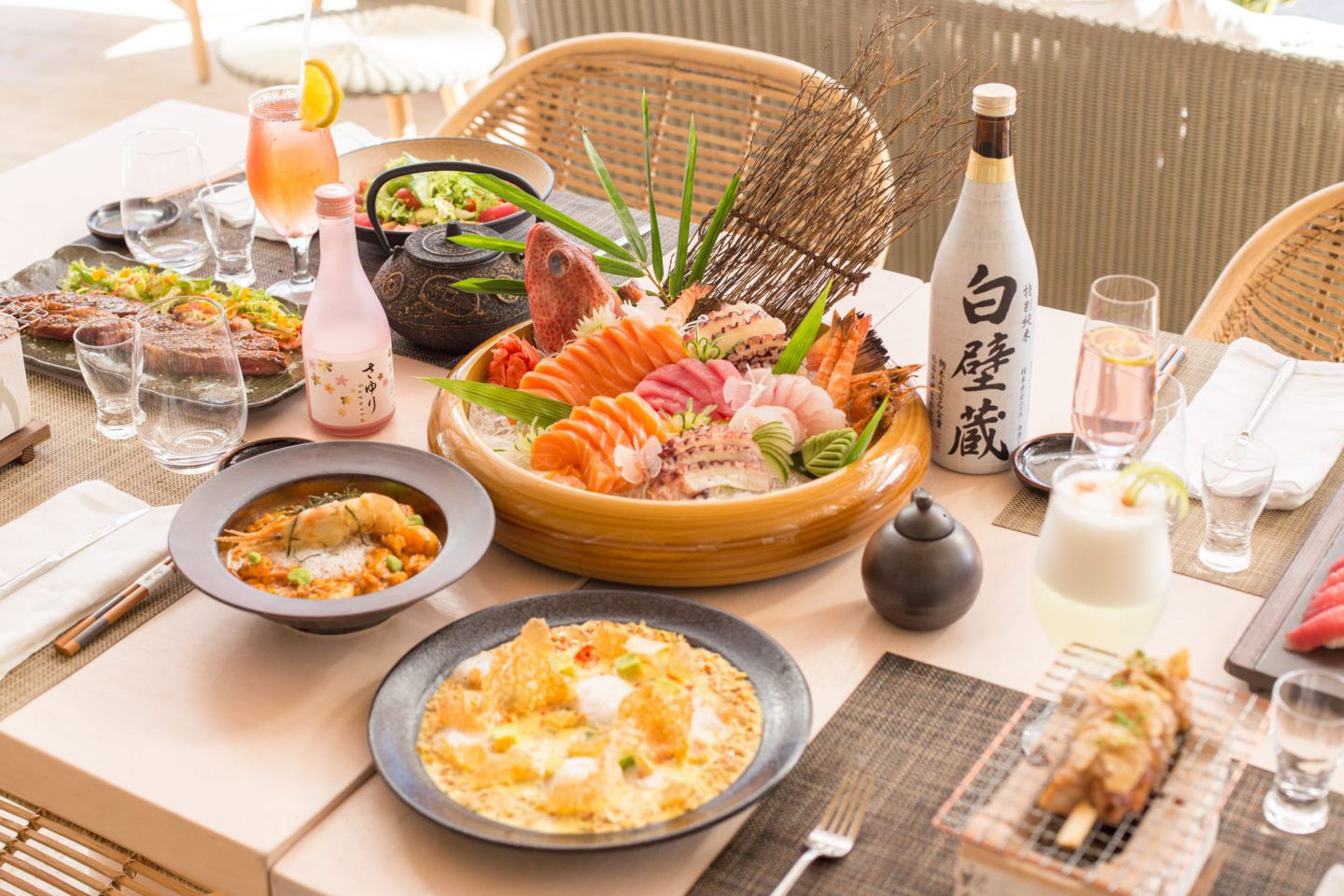 If you're staying at a resort in Punta Cana, it'll probably be all-inclusive with several dining options. So you don't really have to go out to eat. However, if you'd like to experience the local flavor, you'll need to try out the many restaurants in the area.
Make sure to go to some of the seafood restaurants in Punta Cana. They serve fresh seafood here and you'll find a lot of Caribbean cooking in these restaurants. You'll also find several restaurants serving Spanish food like paella & South American dishes like ceviche.
As for the food from different cuisines, you'll find Italian, Mediterranean, American, Mexican, even some Japanese food.
One thing you should go looking for while in the area is La Bandera Dominicana, which is their traditional meal of rice, beans, fried plantains, & a meat of some sort.
There are also some things you must drink while you are here! That includes the local coffee, the Rum & Mama Juana (a local drink which is a concoction of rum, wine, honey & herbs).
For specific restaurants you need to check out that aren't included in this Punta Cana travel guide, check out my post: Best Restaurants in Punta Cana.
Shopping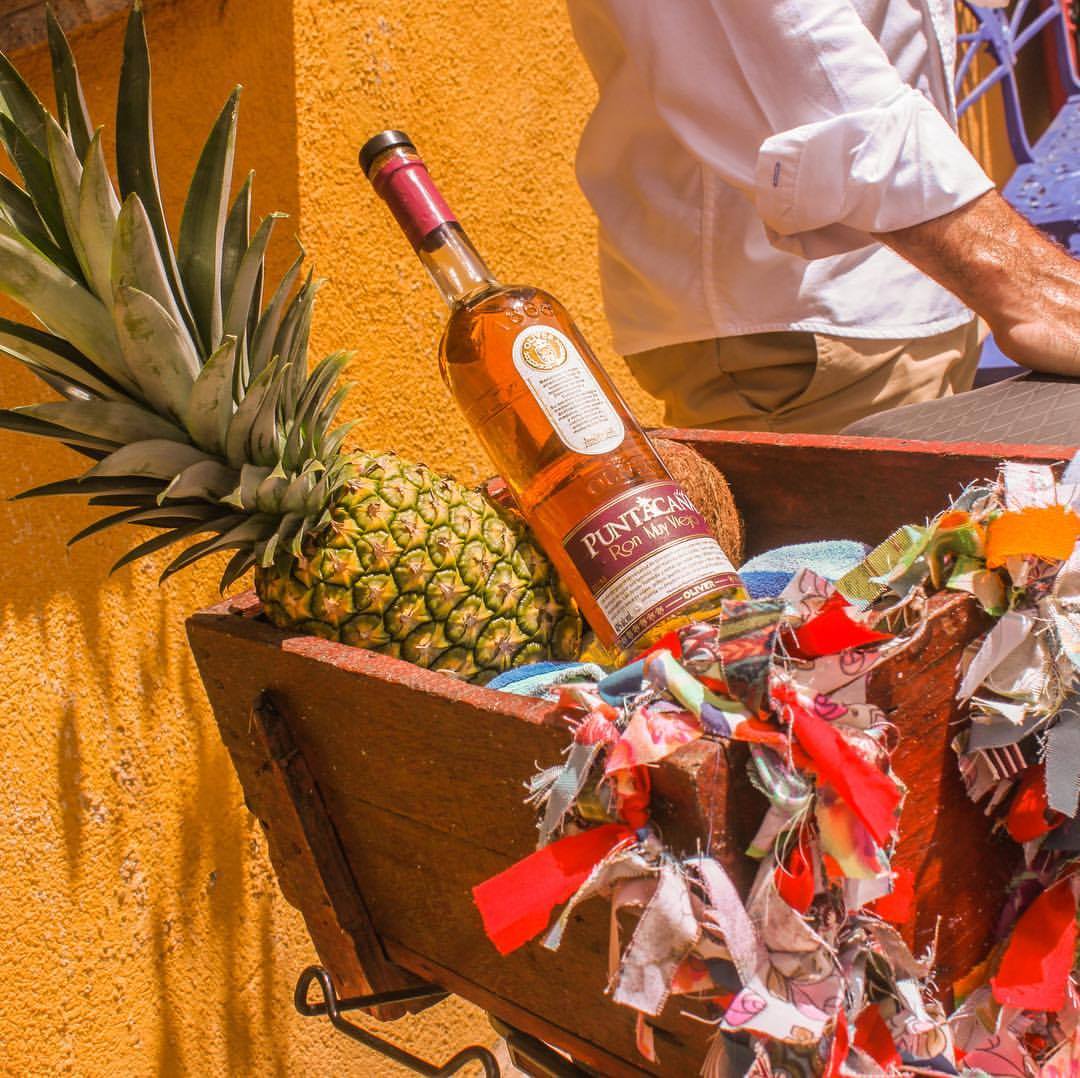 For your shopping needs you might find some shops within your resort. However, if you're a shopping enthusiast, you're going to want to go out to the local shops, shopping plazas & malls. Blue Mall, Galerias at Puntacana Village,San Juan Shopping Center, Downtown Mall, & Palma Real Shopping Village are some places you might want to stroll through.
As for what to buy in Punta Cana, there's Dominican Republic's own Rum, Mama Juana, cigars, coffee, chocolates, jewelry, local art, & craft.
Geography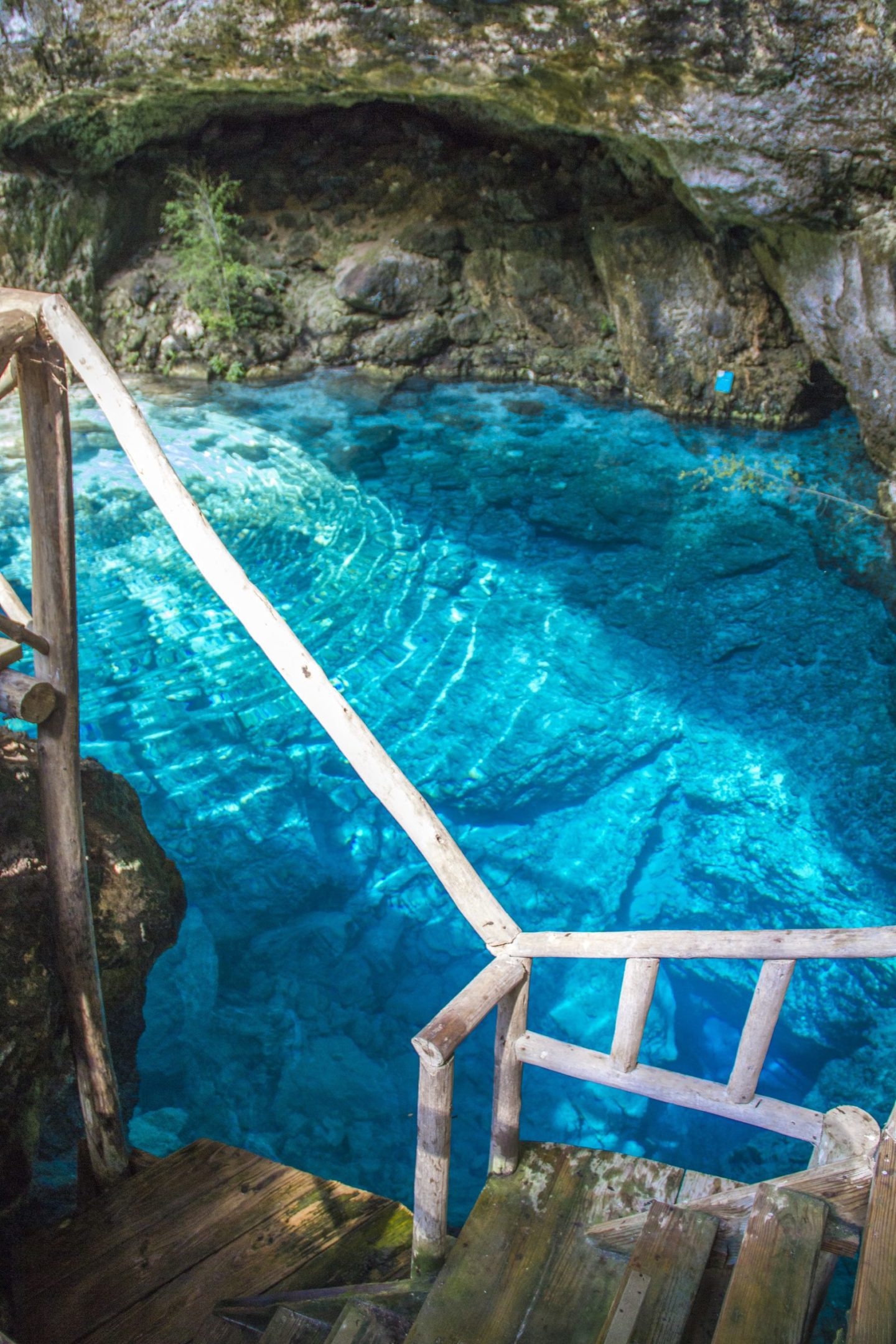 Punta Cana lies on the eastern coast of the Dominican Republic where the waters of the Atlantic Ocean meet the Caribbean Sea. It has over 30 miles of beach, and is known for its soft sand & the turquoise waters.
Punta Cana and its surroundings are also home to a lot of greenery, from the coconut palms that line its coasts to the rainforests further interior. The area is also known for its rich plant & animal life. It's also got some limestone attractions like caves & formations in them & cenotes.
As the water around here is shallow, Punta Cana is a great place to go scuba diving & snorkeling.
Accommodation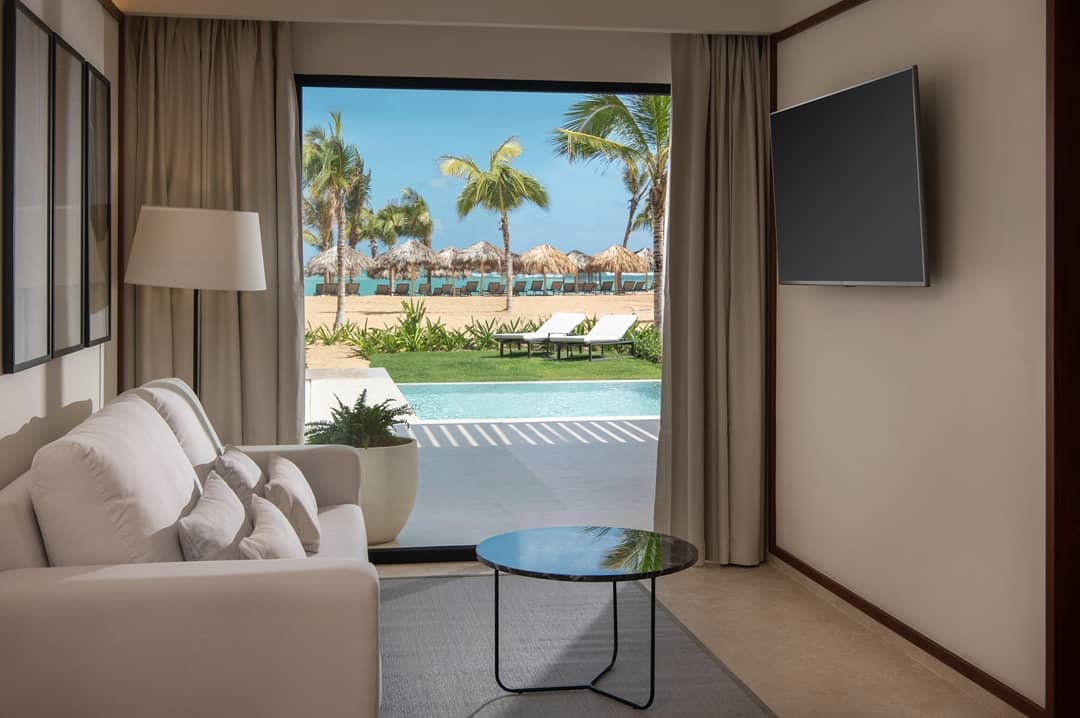 Punta Cana is known for its resorts, which were what first attracted tourists in large numbers. The resorts are still major players here. You'll find plenty of all-inclusive resorts offering everything from fine dining to golfing & sightseeing tours to activities for kids.
If you'd rather not stay in these expansive properties that Punta Cana is known for, there are a few hostels & many vacation rentals where you can rent waterfront suites, tropical bungalows, or private rooms.
Transportation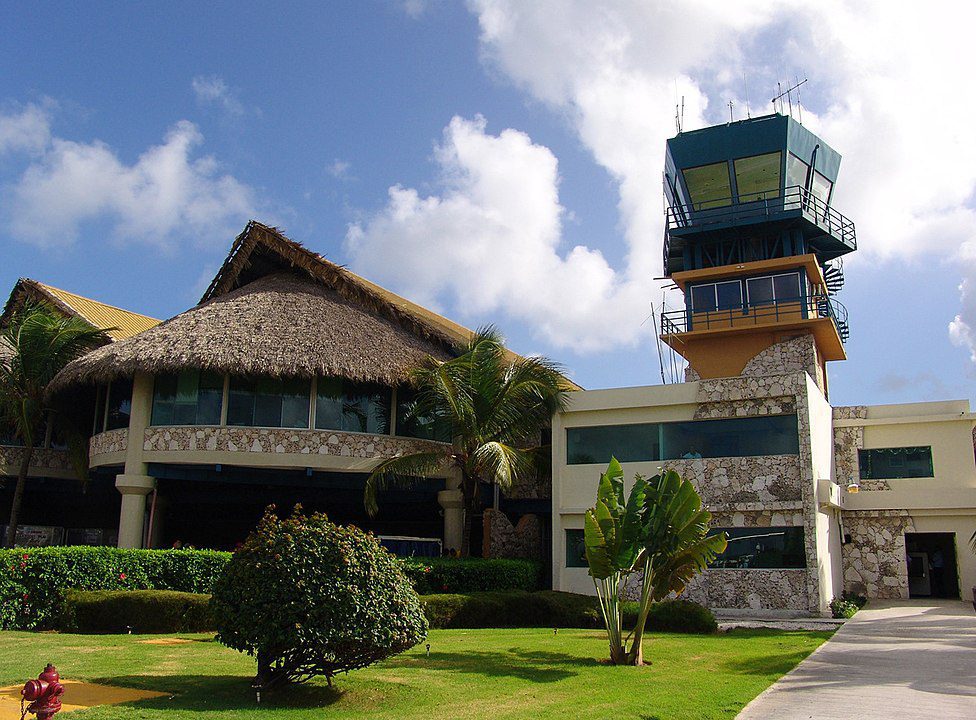 When you visit Punta Cana, chances are that you'll be flying into Punta Cana International Airport, which is the busier airport, receiving most flights from North America & Europe. Otherwise, there's the Las Americas International Airport in Santo Domingo, the capital of Dominican Republic.
If you've booked yourself a room with one of the many resorts in the area, you'll probably have airport shuttles to take you to your accommodation. Or your tour company will direct you to towards routes to your hotel. Otherwise, you can rely on airport taxis.
To explore Punta Cana you can book yourself a taxi or try public transport if you want to feel the local beat of the place. There are buses often called the Autobus or Guagua Grande. Or you could try the guaguas (the mini buses/ maxi vans) or even the Motocanchos — the motorcycle taxis of Punta Cana.
Best time to visit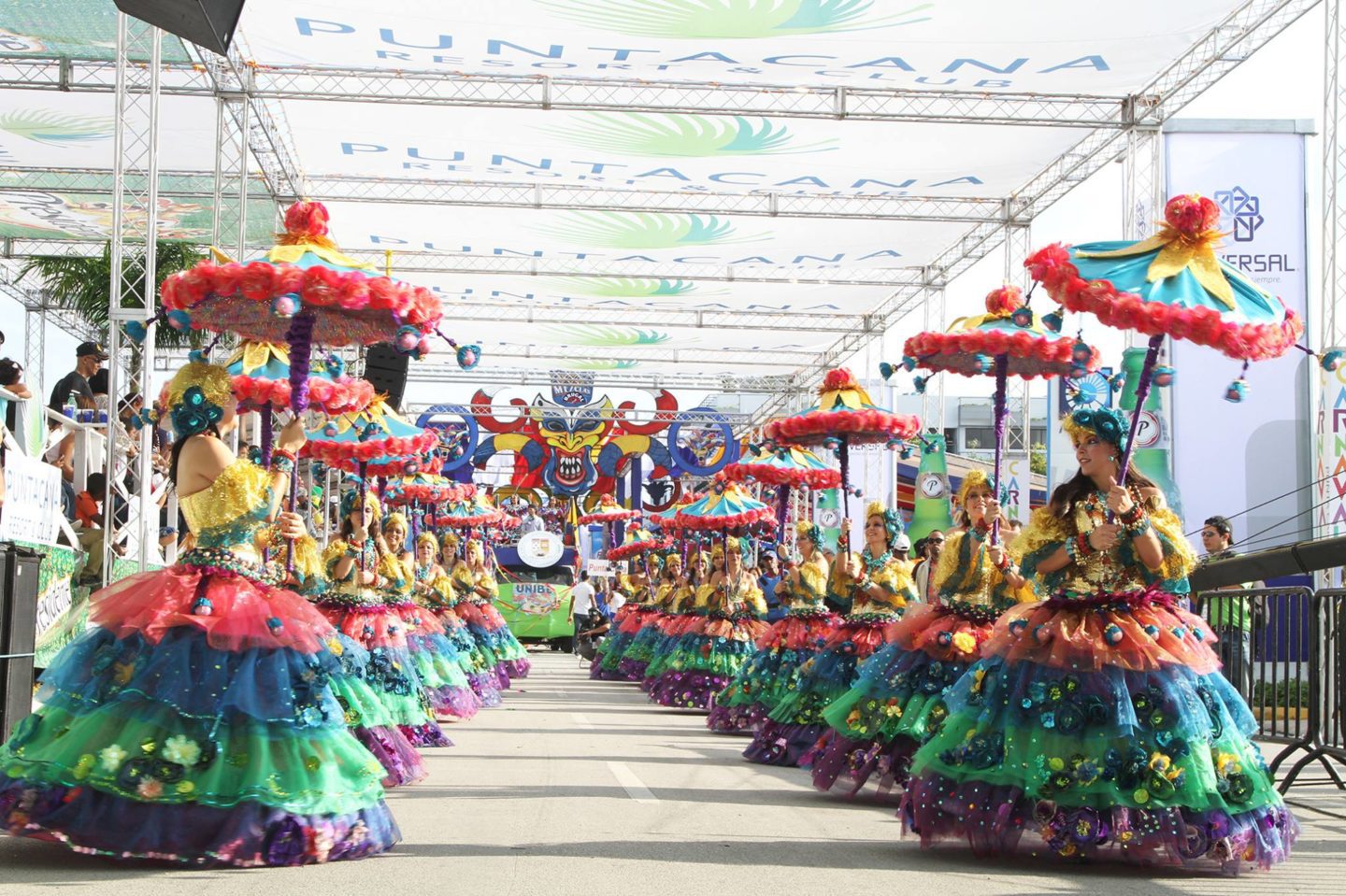 If you like warm-hot weather, anytime is a good time to visit Punta Cana because of the tropical weather.
Peak travel season is from December-April when it becomes a warm alternative to people escaping harsh winters in several parts of the US & Europe. Within the season, Punta Cana receives most visitors around Christmas & New Years.
If you like smaller crowds and want to visit before the best weather is gone, the time to visit is March or April. May to November is shoulder season so you can expect to find the best room rates, but it's also hot & humid around this time of the year. From June to November, there are chances of hurricanes so you might want to keep a watch on the forecasts if you're traveling towards the latter part of the year.
And if you'd like to visit Punta Cana during its events, go in March to witness the Punta Cana Carnival with its parades featuring participants from Haiti and the neighboring islands. Another event you might want to take note of is the Dominican Republic Jazz Festival in August.
Nearby destinations
Despite being a Punta Cana travel guide, I wanted to include some great nearby destinations. When you're in Punta Cana you should visit the 500-year old city of Higuey and drive to the capital city of Santo Domingo.
Other recommended day trips are to places like Cotubanama National Park, Soana Island, Samana and Los Haitises National Park.