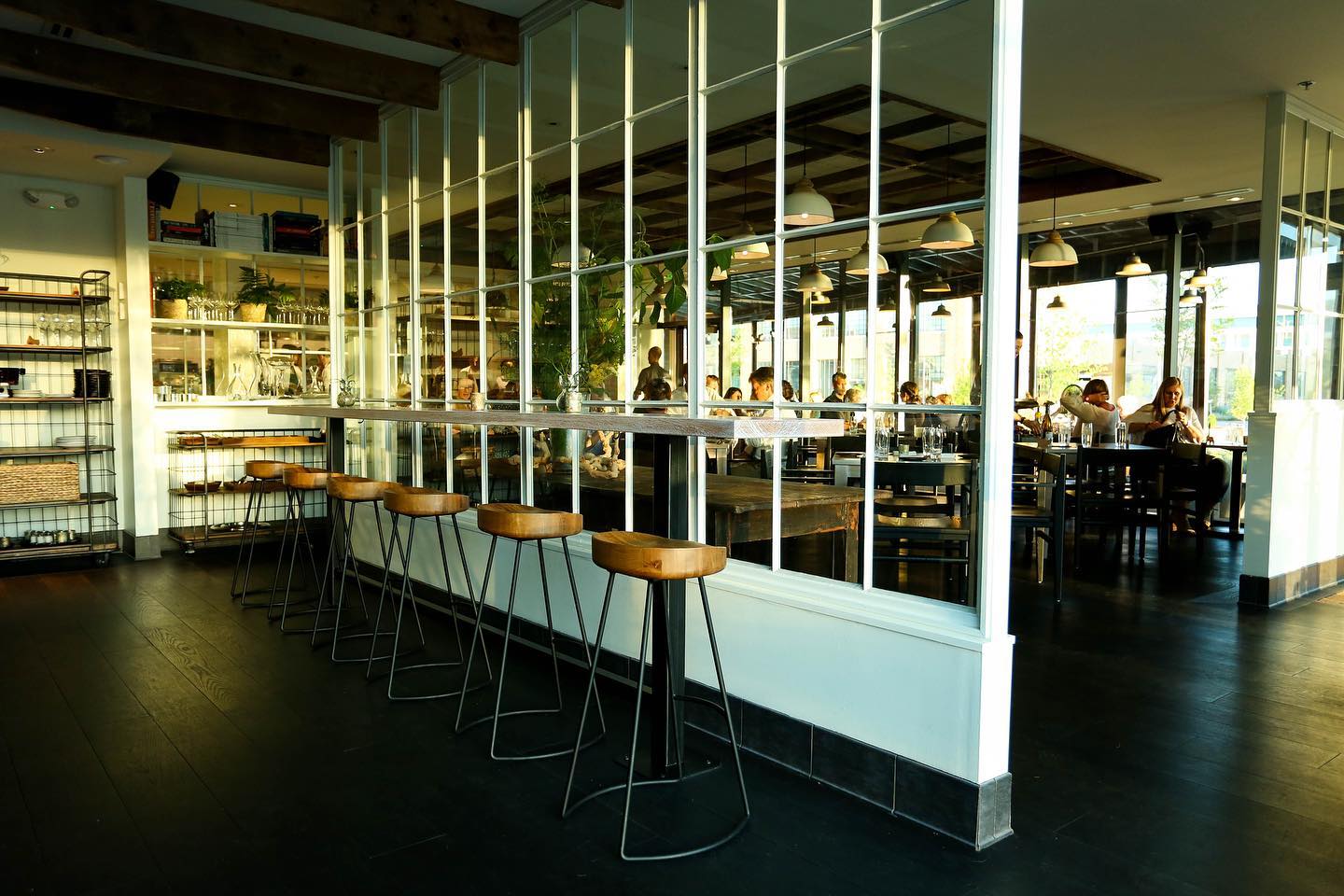 Like other big cities, St Louis has a wide variety of restaurants offering all kinds of food. When you're traveling, however, you may not have time to look at all the options to decide where to eat! This list of best restaurants in St. Louis should make the process easy for you. It tells you where to go for a tasting menu, for burgers, bbq, & seafood. You'll also find good Italian, French, & Mediterranean restaurants on this list.
1. Vicia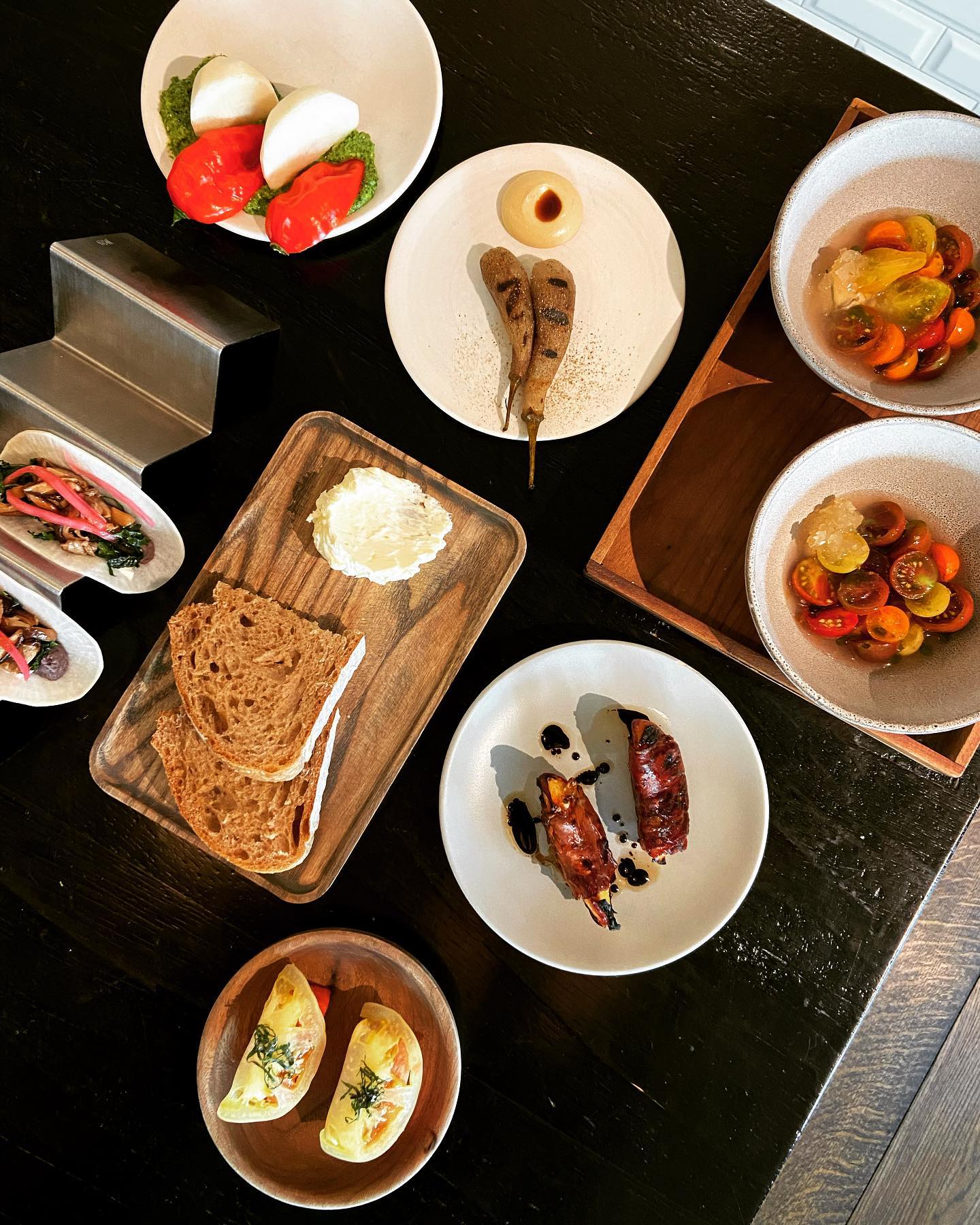 If you'd like to have a culinary adventure while you're visiting St. Louis, you must try Vicia for dinner. And when you dine there, you can go a la carte or go for the tasting menu. The recommendation is that you go for the latter because that will offer lots of pleasant surprises.
Vicia's food is a vegetable-focused one so you can expect to find a lot of vegetarian food here and most of the produce is sourced locally. The 15-course menu is one that will get you to try out a number of items you wouldn't have otherwise ordered, each surprising you pleasantly. Their vegetable-forward principle extends to their cocktails as well.
Vicia opened in 2017 when Chef Micheal Gallina returned to his hometown. In the short time that it has been in operation, the restaurant has managed to catch some attention, get some awards, and please its guests. Since the pandemic began the restaurant has been focusing on the tasting menu and it's been received very well.
2. Brasserie by Niche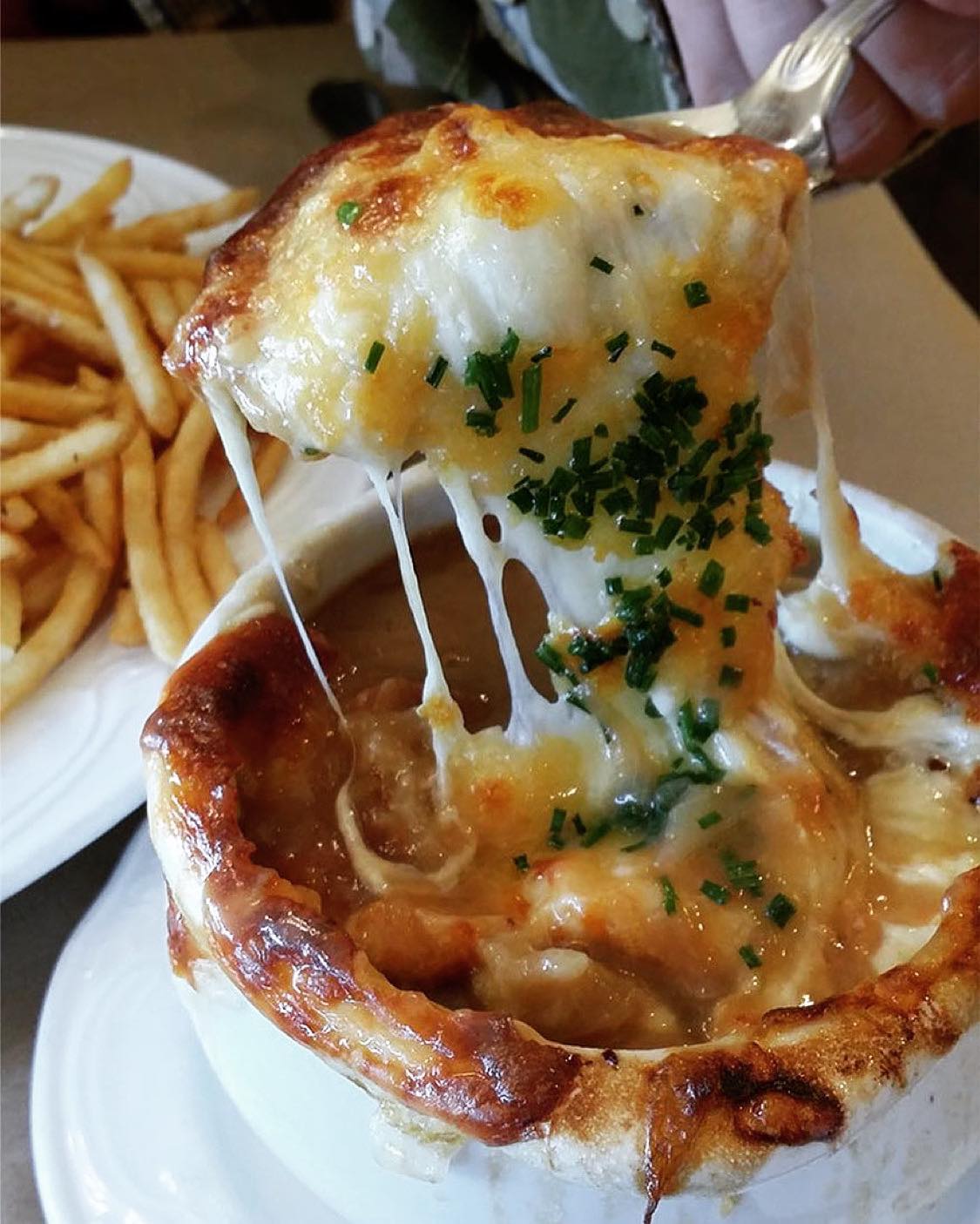 Also among the best restaurants in St. Louis is Brasserie by Niche, which is also considered to be the best French restaurant in town.
People come here for French Onion Soup, Braised Beef, Mussels, Escargot, Fuck Confit, & Steak. If you're just sitting at the bar you might want to ask for the Brasserie Burger.
It's a warm and lively place. The tables are well-distanced and they have outdoor seating too. The restaurant is open for dinner & weekend brunch. If it's for dinner that you want to go there, make sure to make reservations days in advance.
3. Salt + Smoke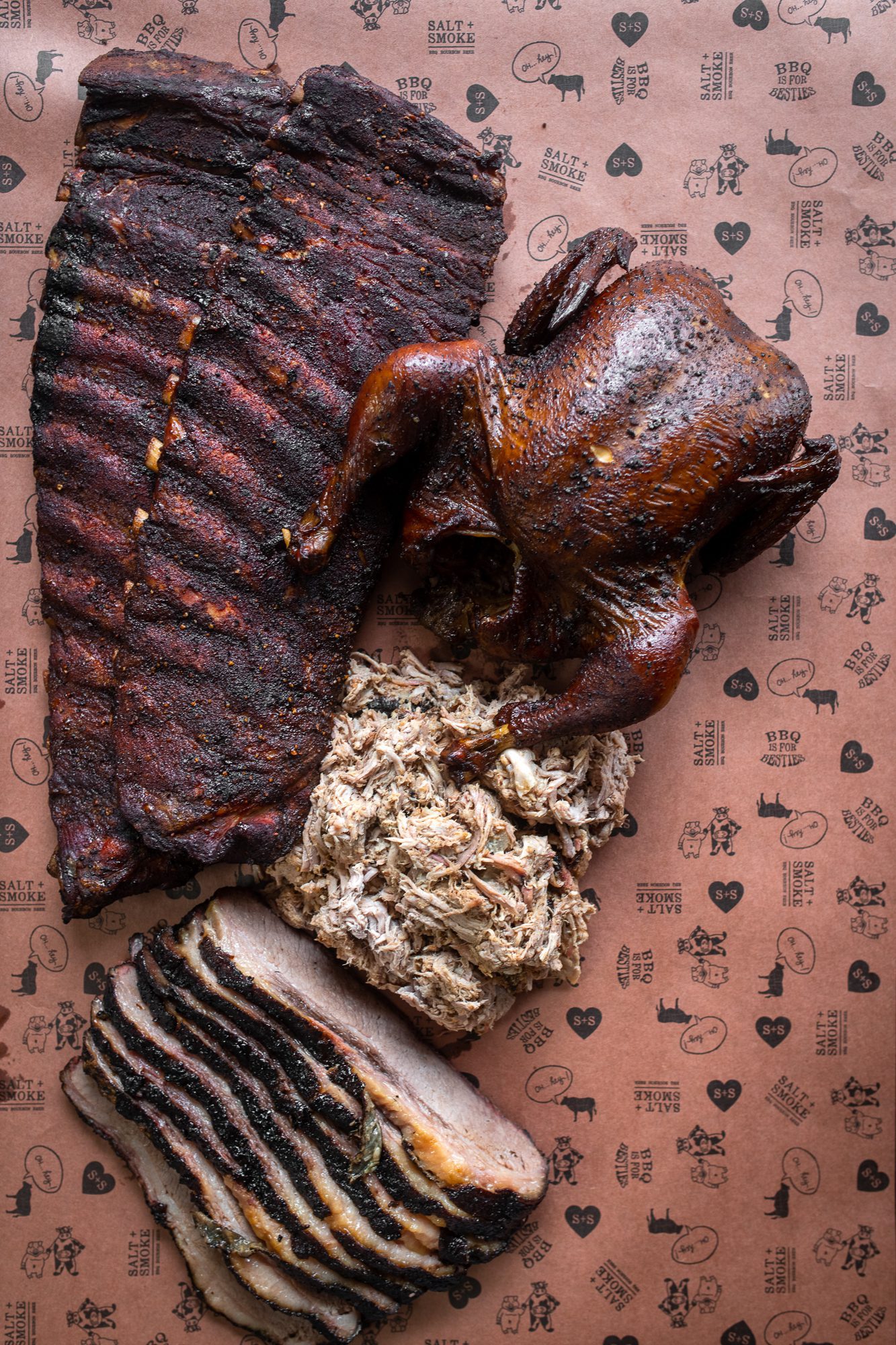 Salt + Smoke in Delmar Loop is St. Louis' favorite place for barbeque. The things to order here include Pulled Pork, Wings, Deviled Eggs, & Mac n' Cheese. You must also try the fried pickles & Burnt-end Toasted Ravioli.
The restaurant is chic & cozy, the portions are generous, and the pricing is not bad. Salt + Smoke does get pretty busy so you might have to wait for a bit, but once you're seated the service is fast, friendly, & attentive. There's enough social distancing in the seating and they have outdoor service too.
4. Stacked STL
For the best restaurants in St Louis for burgers, locals go to an almost hidden gem in a residential area a good 15 minutes away from the downtown. Called Stacked STL, this place is on Ivory Avenue and the drive there should be worth it because they have a long list of burgers on their menu.
Just in case you're not able to pick one you could go for the one the restaurant's picked as the burger of the month. If that doesn't sound good enough, you can even build your own burger with your choice of meat, bread, condiments, and all.
Some of the popular items at this burger bar are the En Fuego burgers, Wakey Wakey burger, fried pickles, & toasted ravioli. You'll find beer & cocktails to go with your burger too.
Stacked STL can be a busy place. However, the service is pretty quick!
5. Mac's Local Eats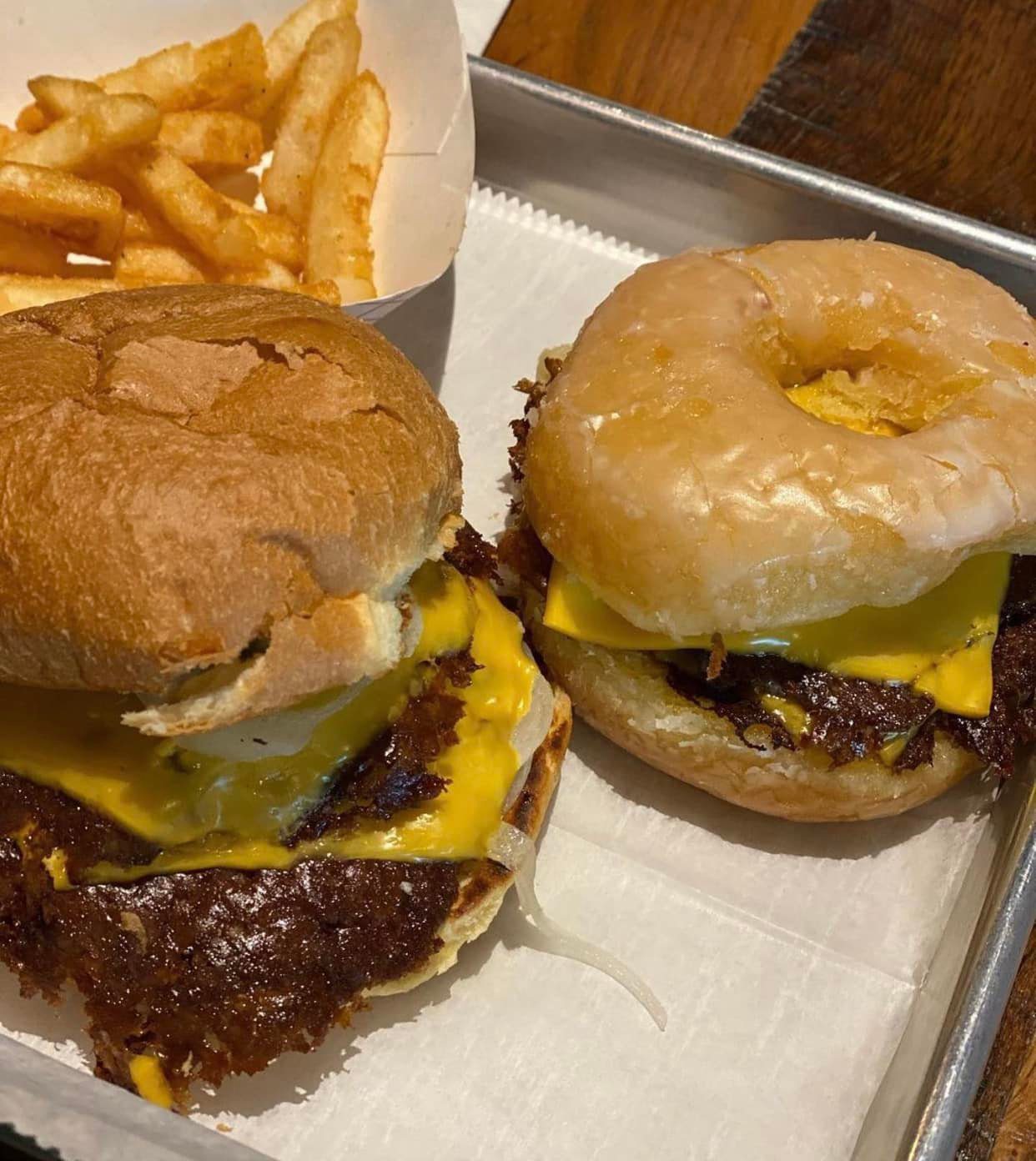 In close competition is another burger joint, this one's called Mac's Local Eats and some locals say that this is where to go for burgers when in St. Louis.
Mac's Local Eats has pledged to use seasonal produce and pasture-raised meats for the food made here. Some burgers popular here are the Half and Half (with pork & beef patties), the pork burger, and even the veggie burger. If you're there on Sunday you could sample Mac's Donut Burger.
This joint is a busy one so be prepared to spend some time waiting in line when you get there.
6. Charlie Gitto's on the Hill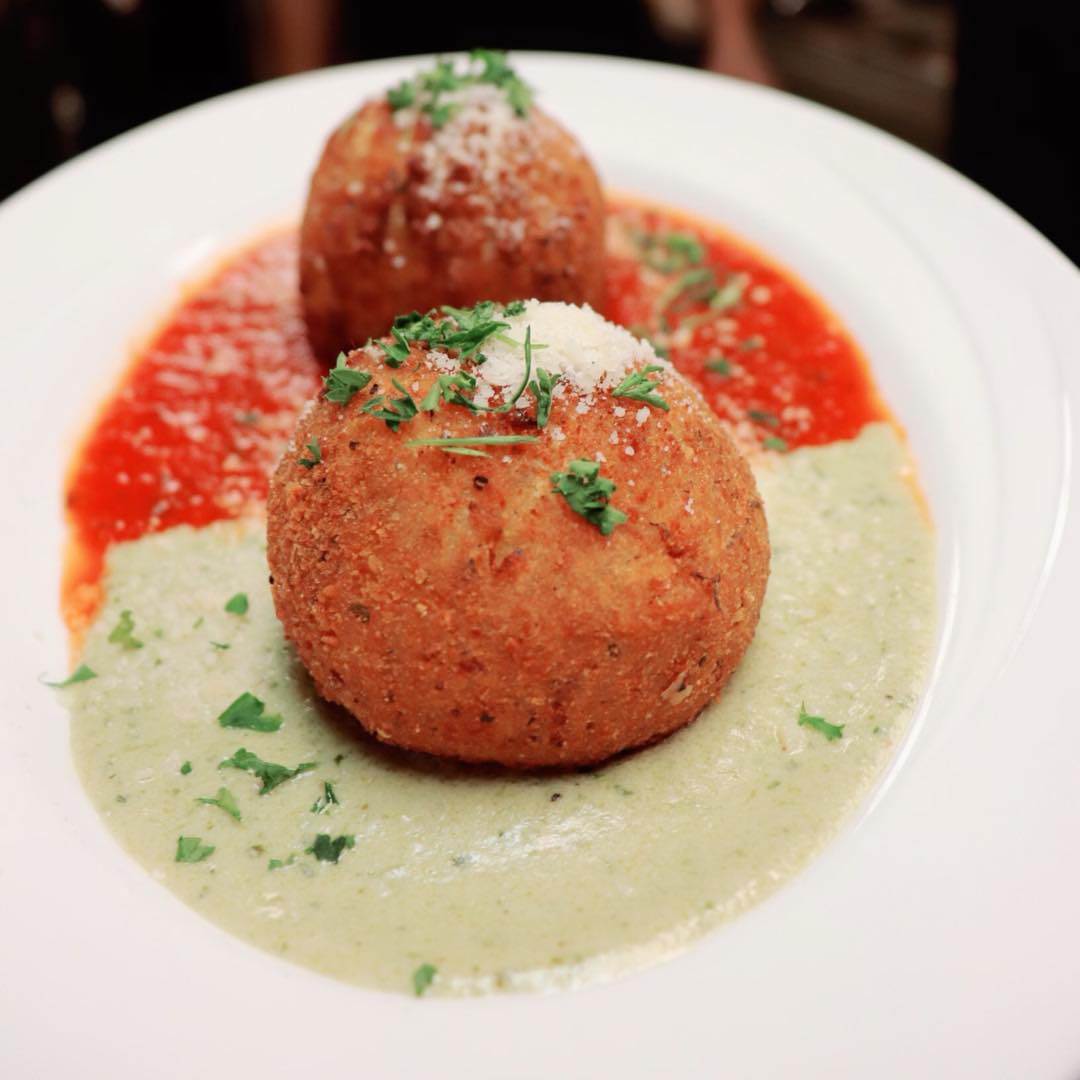 One of the best restaurants in St Louis for Italian is Charlie Ditto's on the Hill. This is one of the most highly recommended restaurants in the city.
You could start with toasted Ravioli or Arancini and finish off with a Tiramisu. Whatever you choose to have here — pasta, lasagna, or gnocchi, you won't be disappointed. Their Red Sangria is another thing to remember to order.
The portions served at Charlie Gitto's are large. The prices might be on the higher side but the large portions, the ambience, the warmth of the place, and the flavor of the food makes it all worth it. It's a great place for a date night too. Book a table before you go, especially if you want to do so on a weekend.
7. Louie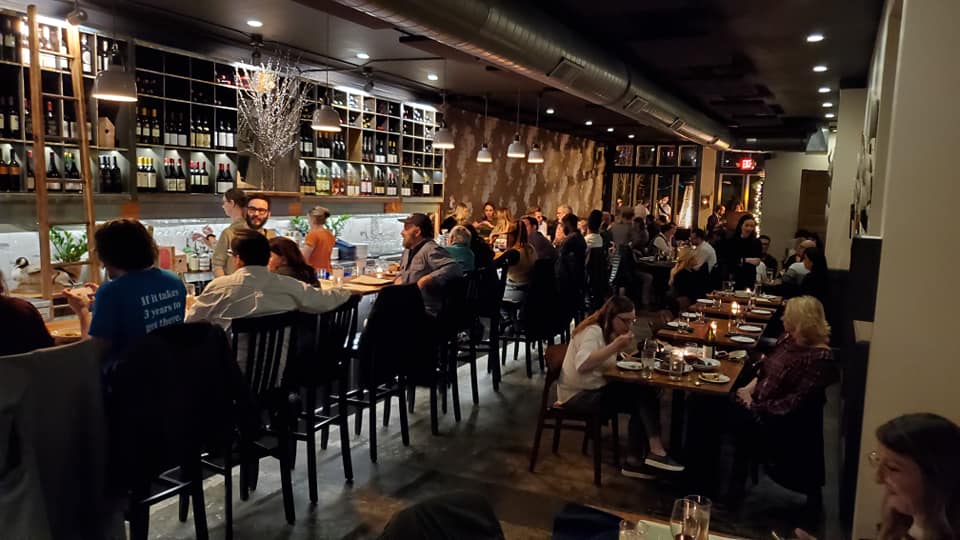 Another place for Italian food — if you don't mind a drive to Clayton — is Louie. It's almost always packed; proof of how good the food is there. Louie has a good wine list too with a number of Italian wines on it. You'll find decent cocktails too at this restaurant!
Some of the specials here are Roast Chicken, Roman Ghnocco, Polenta with mushrooms, Prosciutto, & their eggplant dip. Louie also has a great selection of wood-fired pizzas. For dessert, go for Panna Cotta or their ice cream sandwich.
This restaurant is vegan and vegetarian-friendly and comes with a promise of a pleasant atmosphere & attentive service. Patio seating is also available here.
8. Olio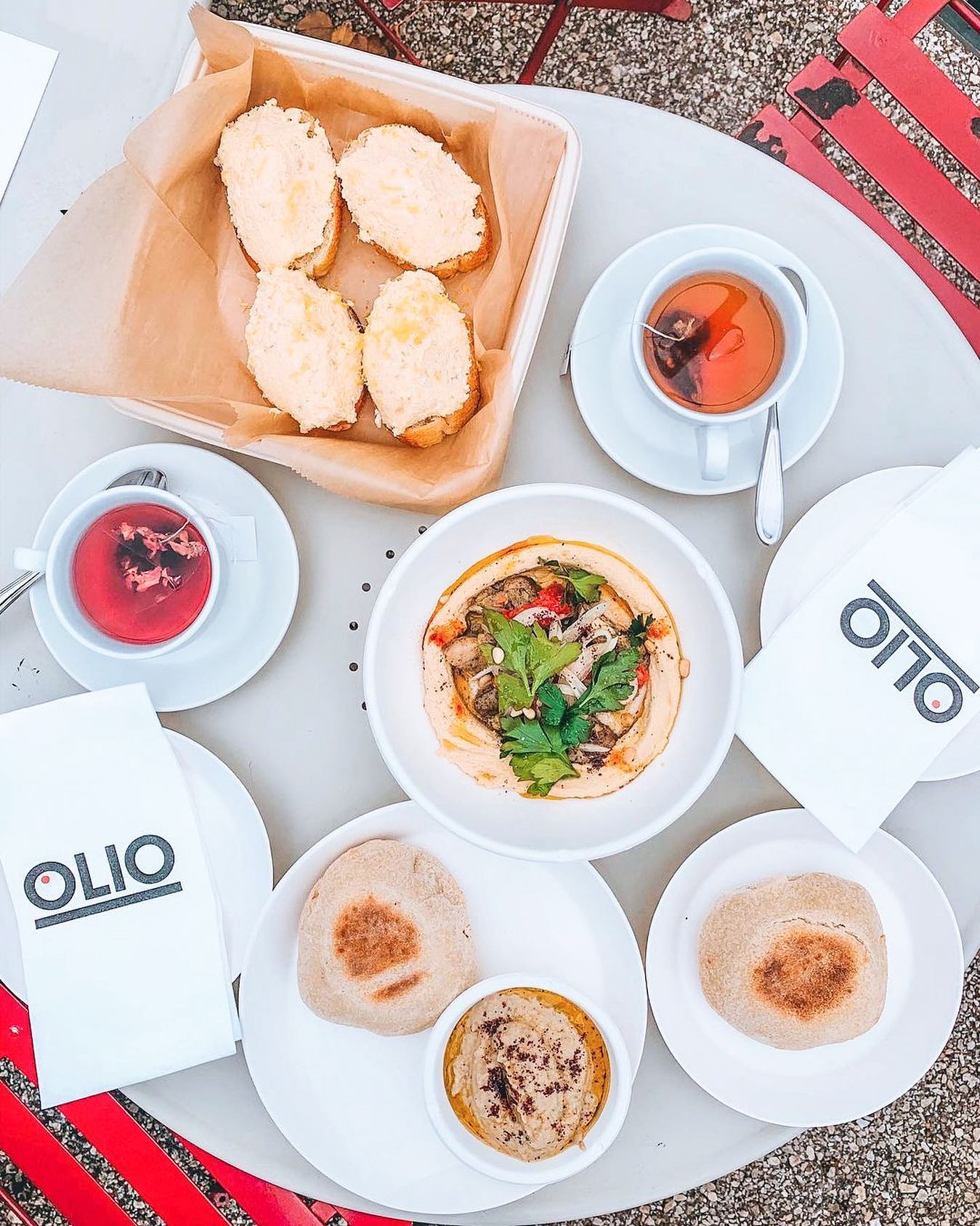 Olio is one of the best restaurants in St Louis to go for Mediterranean food. Situated not far from the Missouri Botanical Garden, this restaurant is housed in what used to be a gas station that dates back to 1930. And the food served here is delightful!
Olio specializes in small plates with a focus on Israeli cuisine. Some of the most ordered dishes here are the Chicken Shawarma and the different kinds of hummus on the menu.
For a while now this restaurant has been taking safety precautions very seriously and making sure to seat only vaccinated people indoors. For the rest, there's patio dining in a space that is prettied up with herbs and other plants. Olio is open all day.
9. Union Loafers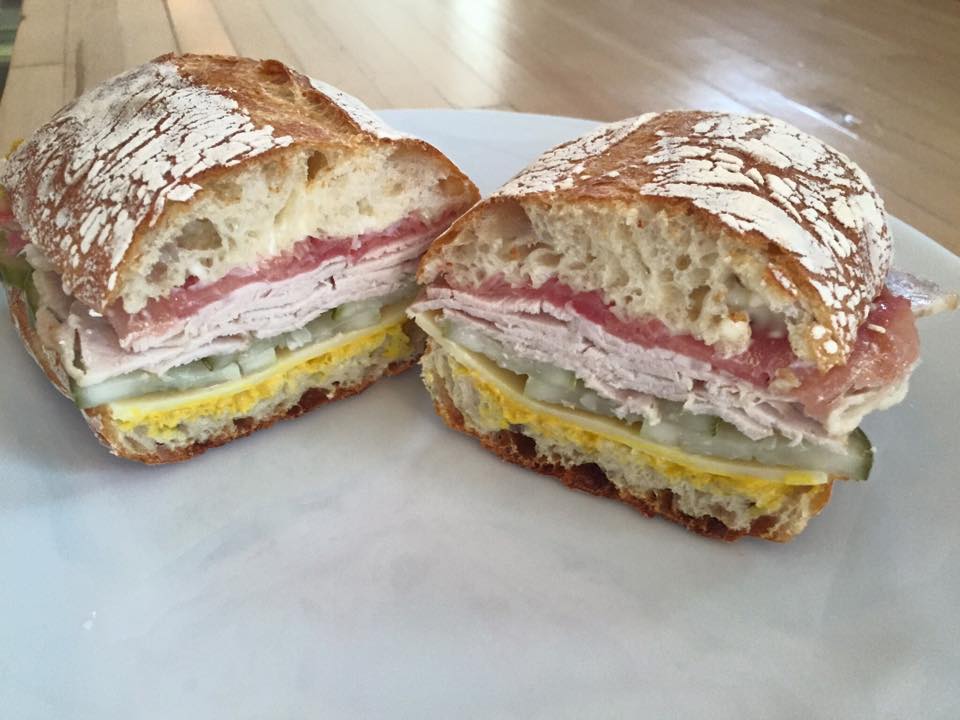 Just diagonally across Olio is another place you must drop in at when in St. Louis. This is Union Loafers Cafe and Bread Bakery. As its name suggests the baked goods are what people come here for.
Union Loafers is in a simple setting but it takes its food very seriously. People come here for sandwiches, cookies, flatbread, & pretzels. Soups, salads, and coffee are also served here. Walk in at night and you'll find great pizza and beer too. Some other recommendations: the roast Beef Sandwich, Little Gem Salads, and Pizza.
Good for any time of the day, Union Loafers Cafe and Bread Bakery has tables both indoors & outdoors. Don't leave there without picking up some freshly baked bread to take home with you.
10. Broadway Oysters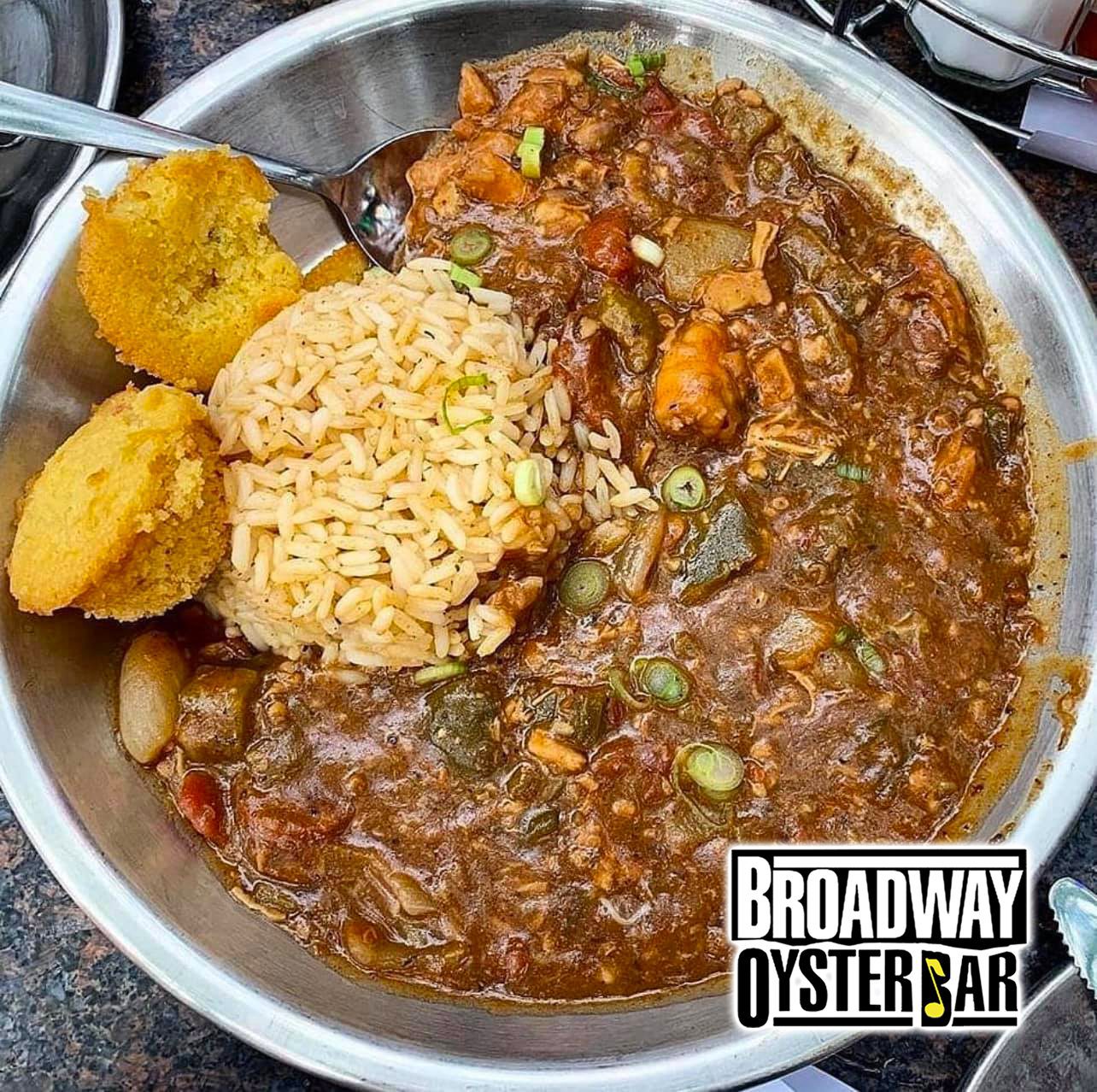 Among the best restaurants in St. Louis is also an oyster bar called Broadway Oysters. Located on Broadway Street, this joint serves much more than just oysters. Shrimp Po'boy, Shrimp and Grits, Shrimp tacos, catfish fritter, gator taco… you'll find them all here. Their voodoo shrimp is popular. You might even want to try their lobster cheesecake.
Broadway Oysters calls itself a casual French Quarter style restaurant serving Cajun, Creole cuisines, & seafood. You can expect some live music here. It's also a place to go for a late-night meal or snack.