St. Louis is one of the largest cities in Missouri and it stands tall with not only the tallest monument in the country, but also a lot of history, culture, some wonderful architecture, & interesting food. It's a major port on the Mississippi River and the city was once home to the largest railway terminal. St. Louis also holds the title of Gateway to the West. Read on for a complete St Louis travel guide!
History
Much before it came to be called the Gateway to the West and before the arrival of Europeans, St Louis used to be a center of Native American Mississippian Culture. The many mounds that were found there are testimony to that.
It was in 1764 that some French fur traders set up a settlement on the banks of the Mississippi, and in the years that followed it grew into St. Louis, now the largest metropolitan area in the state of Missouri.
As the city was founded under the French, it was named after French King Louis the IX. After the Seven Years' War these parts were under the Spanish for some time and then it was returned to the French. Later it was sold to the United States as part of the Louisiana Purchase in 1803.
What to see & do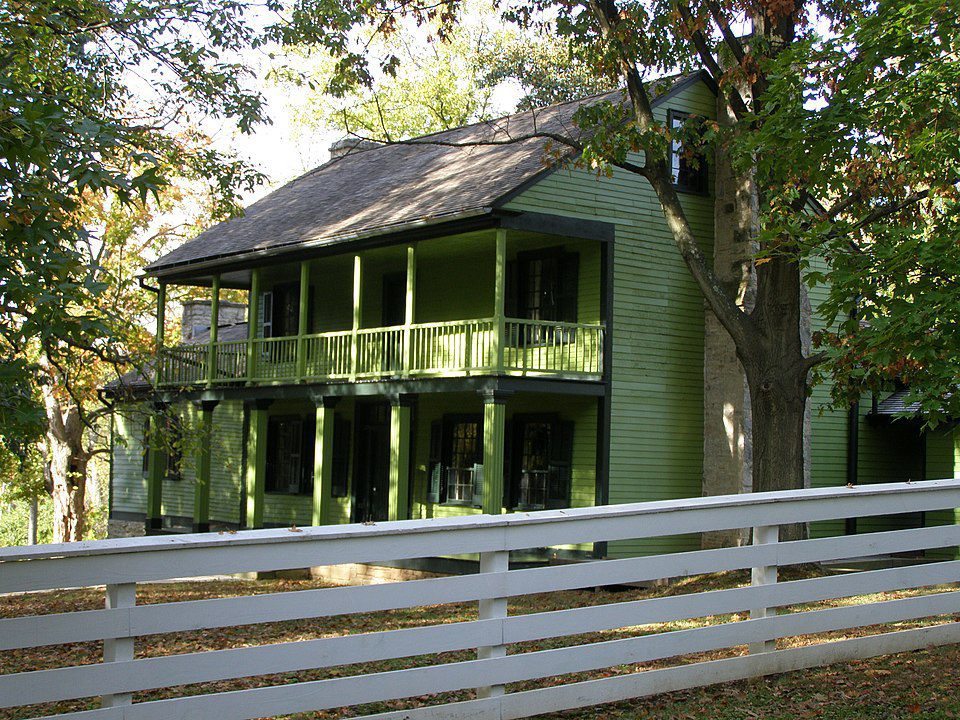 Being where Lewis & Clark, and many after them, began their journey out west, St. Louis played a big part in the westward expansion of the United States. Gateway Arch stands as a monument to the city's role in opening up the west. When you visit the arch you could also visit the museum at the visitor center which will take you back to that part of history.
Other structures that have been long standing and have become iconic landmarks are Cathedral Basilica of St. Louis, the Old Court House, St. Louis Union Station, & Ulysses S. Grant's house, to name a few.
There are a lot of museums to be visited here in St. Louis. Some of the more prominent ones are City Museum, Magic House, & National Blues Museum. And then there are the institutions in Forest Park. Forest Park is a large green urban park that houses many must-sees of the city. Within it is the famous St. Louis Zoo, the Missouri Botanical Garden, Muny Theater, Missouri History Museum, & St. Louis Science Center.
Some of the top things to do in this city in Missouri include doing a Budweiser Brewery Tour, trying to catch a St. Louis Cardinals game at the Busch Stadium, cruising the Mississippi River on a paddleboat, walking across the Chain of Rocks Bridge, strolling through the neon signs of Delmar Loop, & sampling the delicious food that is St. Louis's own.

For more ideas on what to do that aren't included in this St Louis travel guide, check out my post: Top 10 Things to do in St. Louis.
Food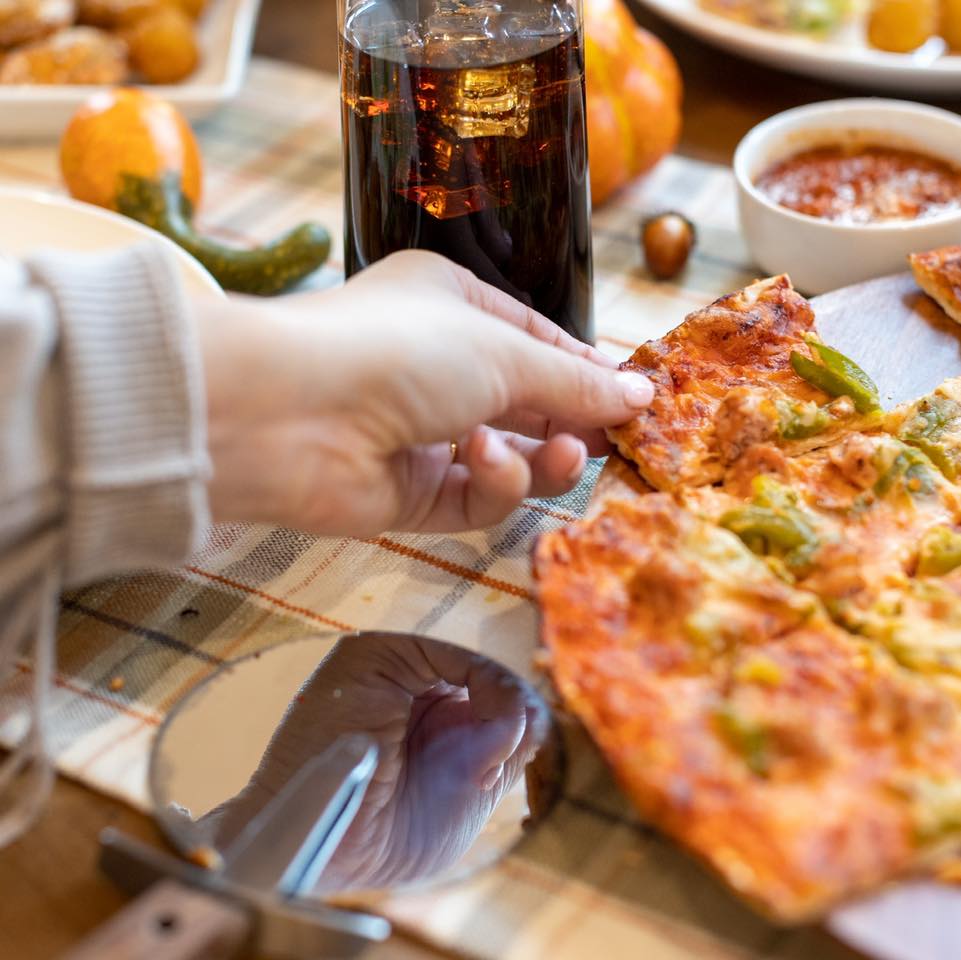 This city by the Mississippi River is home to all kinds of restaurants and all kinds of cuisines. You'll find everything from burgers & barbecue joints to German bakeries, seafood restaurants to restaurants serving French, Italian, & Mediterranean food, and everything in between.
However, there are some things you must try when you're here. There's St. Louis style Barbecue, St. Louis style pizza — a thin almost cracker-like base topped with Provel cheese, Toasted Ravioli, Gooey Butter Cake, & Ted Drewes Frozen Custard.
You might also want to get yourself a Gerber Sandwich from Ruma's, and pick up some of Gus' Pretzels. Make sure to also drink a lot of beer when you're here at the home of Budweiser & Bud Light.
You might want to also check out the food available at the Soulard Farmers Market.
For specific restaurants that aren't included in this St Louis Travel Guide, check out my post: Best Restaurants in St. Louis.
Shopping
Soulard Farmers Market, the oldest market in the city, is a busy and happening place that operates Wednesdays to Saturdays, with Saturdays being the day with the most number of vendors. Apart from produce, meat, & spices, you'll find flowers and crafts made by STL locals.
Other places to go shopping when you're in St. Louis are Central West End, Union Staton, Delmar Loop, & Clayton.
As for what to take home from here, there are antiques, art, vinyl, & Gooey Butter Cake. Then there's the Cardinals' merchandise. And don't forget to pick up some Gateway Arch souvenirs like books about the arch, magnets, tees, snow globes, keychains, & ornaments with the arch on them.
Geography
St. Louis is in the United States' Midwest and is built on the western banks of the Mississippi River, not very far from the confluence of the Mississippi & Missouri rivers.
And just across the river is the state of Illinois.
Accommodation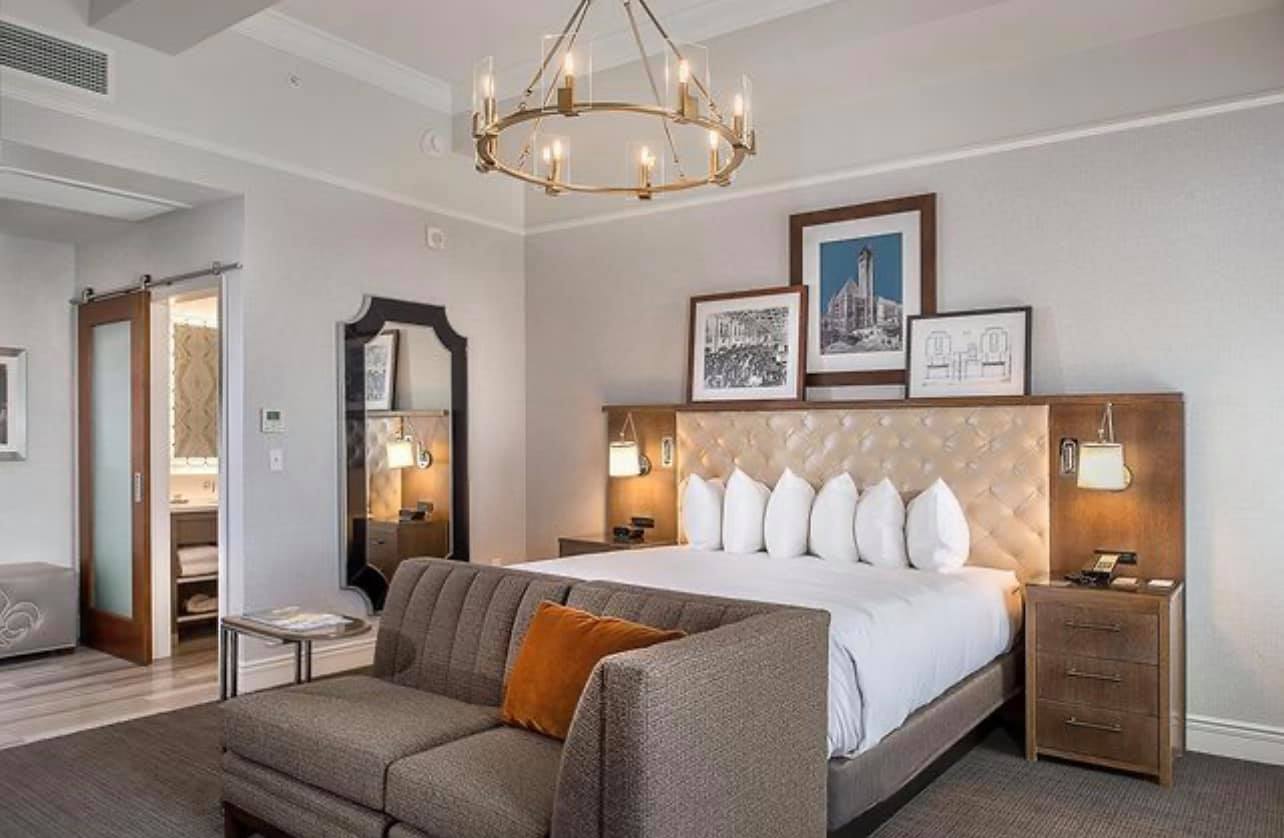 With St. Louis being a metropolis, there's no dearth of hotel rooms. You find luxury, mid-level, & budget hotels in plenty. Airbnb & VRBO options are also many in number.
When you're visiting St. Louis for the first time you might want to look for a place that overlooks the city's famous sights such as the Gateway Arch, Mississippi River, or Forest Park. Views of the city would also be a great idea. If you'd like to be close to some nightlife downtown is a good area to stay in. And it would be easy to get to most of the local attractions too.
If you'd like to stay further out, try to find a room or home in The Grove, Union Station, Central West End, Westport, or Clayton.
Transportation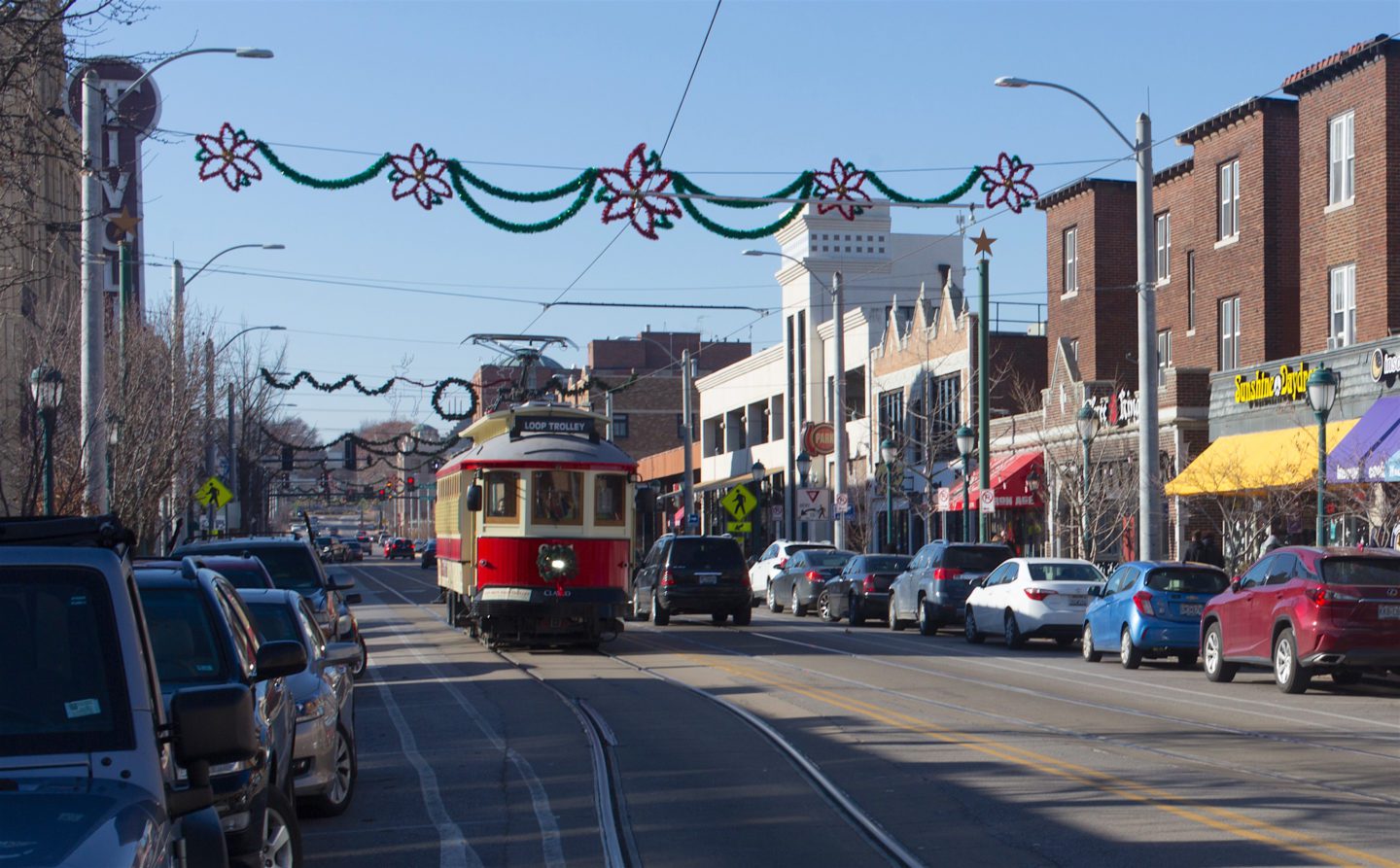 If you're taking a flight to St. Louis, chances are you'll be flying into the busy St. Louis Lambert International Airport, which is less than 15 miles away from downtown. Otherwise, you'll be landing at MidAmerica St. Louis Airport or St. Louis Downtown Airport.
Other ways to get into St. Louis are on Amtrak, Greyhound bus, or Burlington Trailways Interstate Bus. If you're road-tripping to the city, there are a number of interstate highways that make it easy to drive from the neighboring states.
To get around the city, there's MetroBus & MetroLink. You can rely on these public transport options to take you to several tourist attractions, shopping areas, & neighborhoods. MetroLink will even take you to some places in Illinois.
Other ways to explore St. Louis include trolley tours & walking tours. You could also rent a bike or opt for a Trike tour.
Best time to visit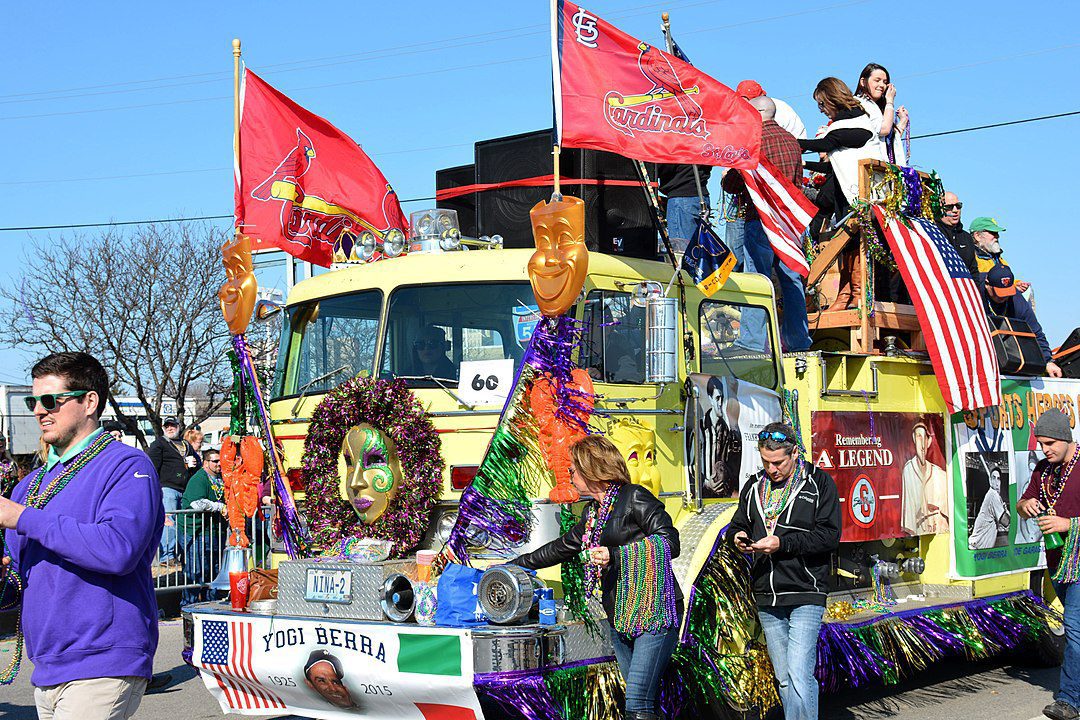 Like a good part of the Midwest, St. Louis has quite unpredictable weather. If you'd like to go when it's warm there, you might want to go sometime between May & October.
If you'd like to avoid the hottest and coldest periods, you might want to go in Spring or Fall. The most pleasant weather is in April, May, September, or October.
The best time to see St. Louis in its celebratory mode is to go during Mardi Gras because this city is second only to New Orleans when it comes to going all out for Mardi Gras. St. Patrick's Day is another time to see the city partying. To be there for the Cardinals Opening Day in April is another festive period in St. Louis. Then there's the Ice Carnival in January — with its races, ice sculpting, & chainsaw carving.
Nearby destinations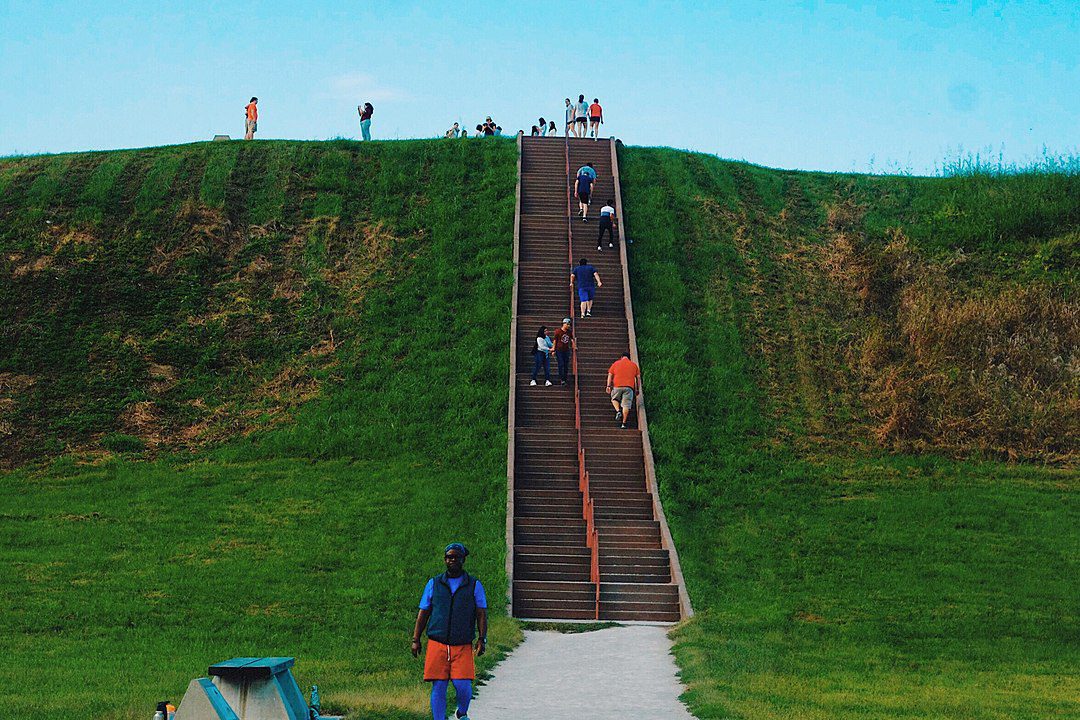 Despite being a St Louis travel guide, I wanted to include some great nearby destinations! When you're in St. Louis, there are some attractions you must see that are just outside the city but in the neighboring state. Two of them that are almost always done along with a tour of the city are Gateway Geyser & Cahokia Mounds State Historic Site in Illinois.
Other places you could day trip to are: Missouri's state capital — Jefferson City, St. Charles, and Mark Twain National Forest.
If you'd like some drives to cities in the neighboring states, Indianapolis, IN and Kansas City, MO are less than 4 hours' drive. And Memphis, TN and Chicago, IL are a little over 4 hours drive from St. Louis.