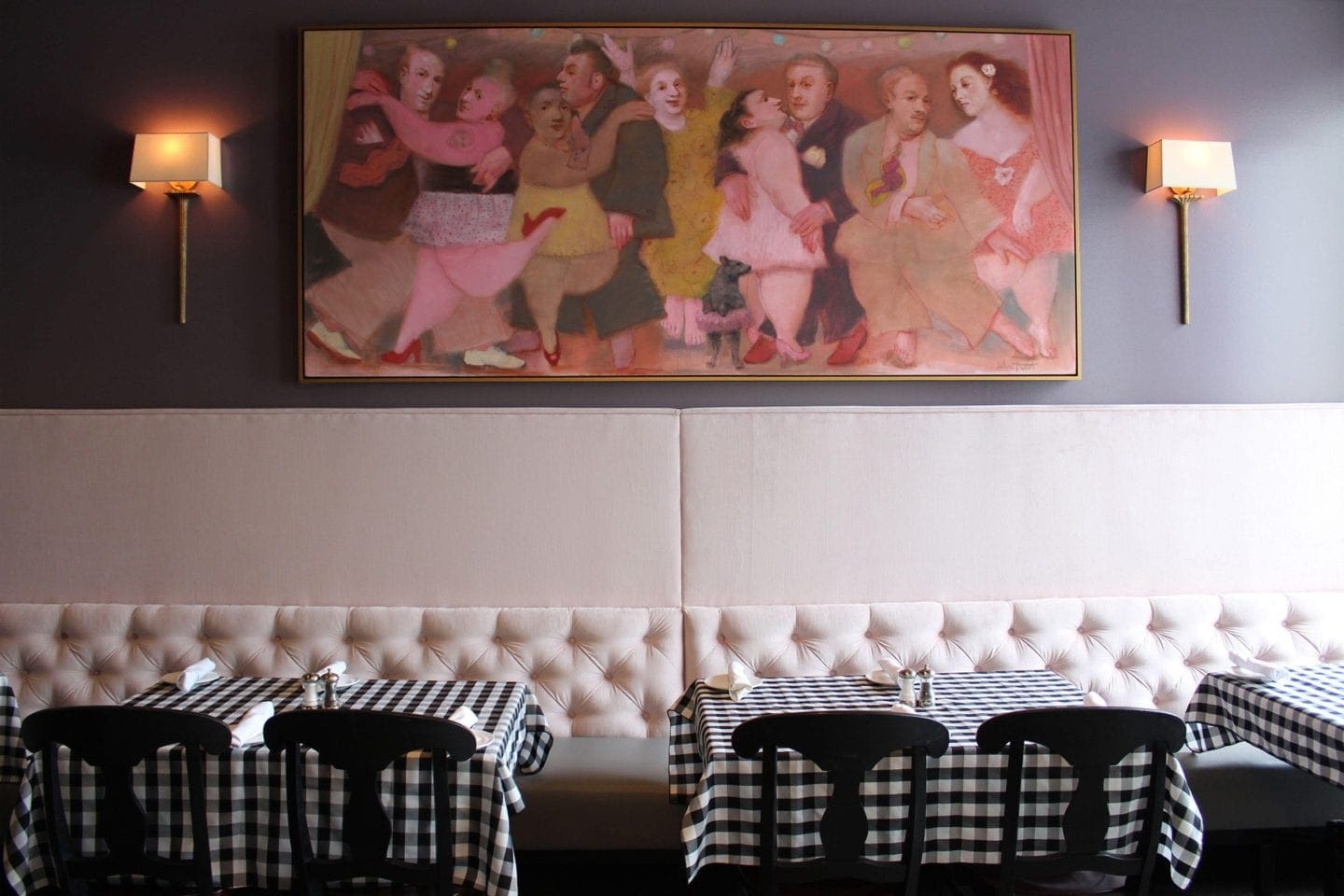 Traverse City in Michigan has been attracting domestic tourists to the southern shores of Grand Traverse Bay for some years now. In the last few decades, this small town has also been seeing a rise in the number of restaurants. As such, those visiting the small town have a lot of options when it comes to the restaurants. This list of best restaurants in Traverse City will help you find the right places to dine at, whether you want a table for a special night or a casual burger lunch. This list has casual dining options, high-end restaurants, and options for Italian, Asian, & Mexican cuisines.
1. Trattoria Stella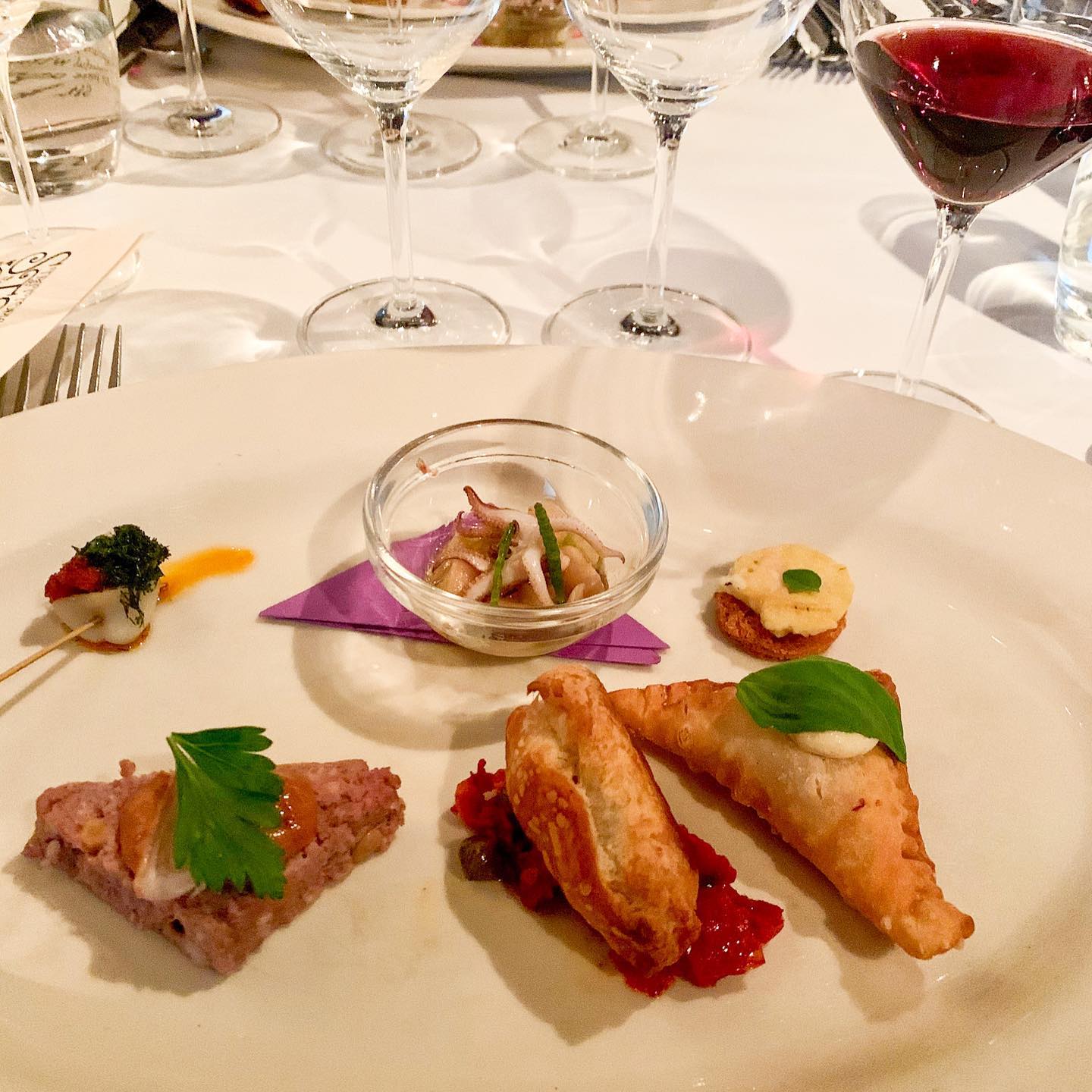 Among the most popular restaurants in Traverse City is Trattoria Stella. This Italian restaurant is placed in a great location, at The Village at Grand Traverse. This is where the Old State Hospital of Traverse City used to be so you'll be dining in a historic building here!
Trattoria Stella's menu changes almost every day in order to make sure the food served here is fresh. This restaurant makes its own pasta & bread. Some of the highly-rated items of the restaurant are octopus, squash blossoms, calamari, & the cheese platter. You'll find vegetarian & vegan options too at Trattoria Stella.
Trattoria Stella is a family-owned restaurant that came into being in 2003 and is known for its intimate dining room, for serving delicious food in generous proportions, & it's reasonable prices. If you'd like to have a meal here make sure to book a table before you walk in.
2. Amical
Amical is a fancy little place on Front Street. This European cafe overlooks the West Arm of Grand Traverse Bay, is one of the best restaurants in Traverse City, and serves great olive twists, lamb shank, roast chicken, & chicken pot pie. They have some good seafood-based dishes & some gluten-free options too. And you cannot leave there without having their cheesecake!
Amical is known for its pleasant atmosphere & friendly service. It also has patio dining. This restaurant that's been operating since 1994 also serves a Sunday brunch that the locals love.
3. The Cook's House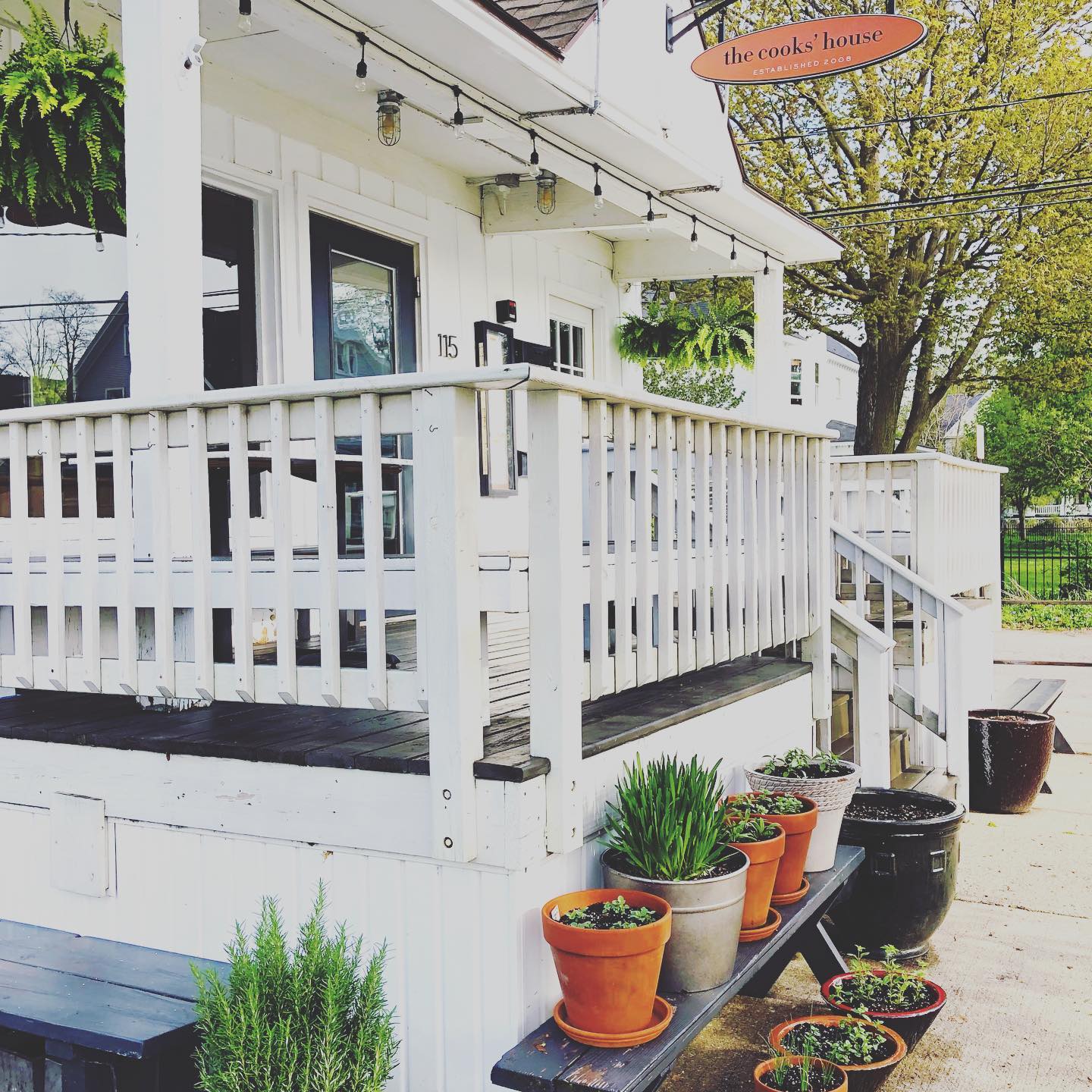 Another famous restaurant in town is a seemingly simple place by the name of The Cook's House. The food here is gourmet & French-inspired. There's a tasting menu as well as a la cartè, here. If you're going in for the tasting menu, you get to choose between a 5-course & a 7-course meal.
Started in 2008, The Cook's House is known for its cleanliness, service, well-thought-out menus & well-crafted dishes.
This restaurant is a small one with some tables out on the porch, too. The seating is limited so make sure to make reservations if you'd like to eat at The Cook's House.
4. The Town Plaza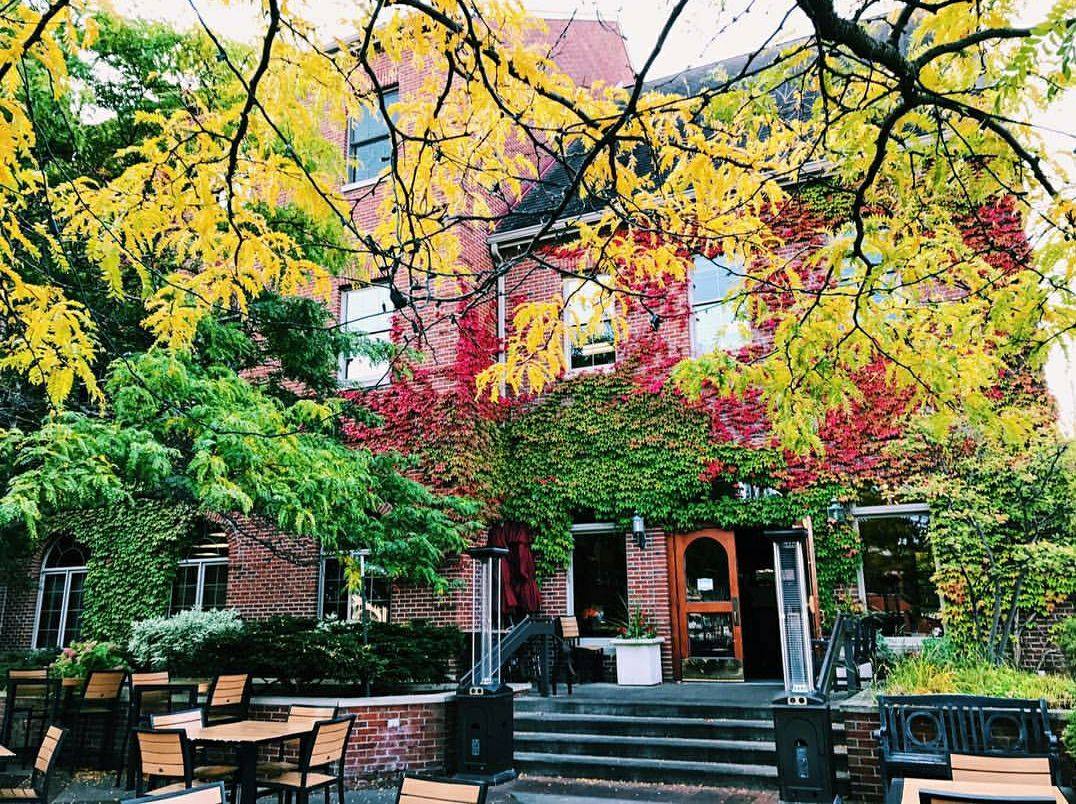 The food at The Town Plaza is American. Located in the downtown area, this restaurant is highly recommended for breakfast & brunch & is one of the best restaurants in Traverse City. The french toast, omelettes, & blueberry pancakes made here are some of the favorite breakfast items.
Pork, they say, is their forte. However, they serve chicken, beef, & fish as well. Town Plaza's chicken benedict & smoked salmon are also big hits with their regulars & visitors from out of town.
5. Poppycocks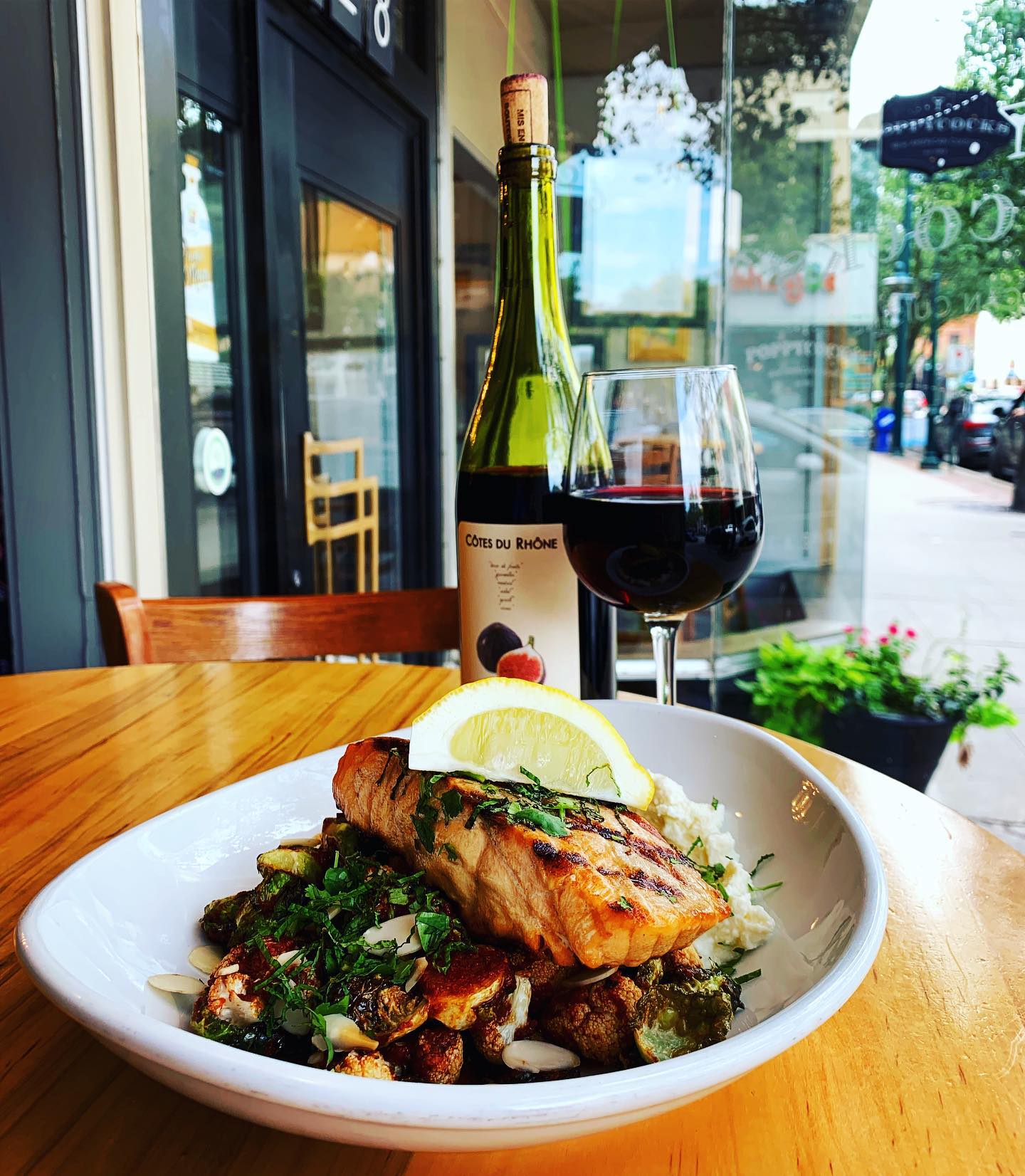 Poppycocks is another good place to eat at on Front Street. This restaurant that has been in Traverse City since 1989 and is on the pricey side, but chances are you'll find that it's worth it.
The food here is much-loved and the service is professional. The menu changes seasonally so as to be able to use fresh, local produce. The cuisine here is New American. Poppycocks has on its menu everything from sandwiches to pasta, soups & coconut Curry to fried pita chips. You'll find a good amount of vegetarian options too at this restaurant.
Poppycocks is also known for its whitefish cakes and outstanding desserts, especially the key lime pie & cherry tart. You'll also find good craft cocktails, wines, & local beers here.
Wednesday nights are date nights at Poppycocks. Go then and they'll have some great deals for the night.
6. PepeNero
"Chic, upscale, & Italian" are the words for Pepe Nero, one of the best restaurants in Traverse City. Pepe Nero is also situated in the historic building that houses The Village at Grand Traverse Commons.
It's liked for its high-quality Italian dishes and exceptional desserts made by the chef's wife. The Tiramisu served here is quite a star.
Pepe Nero gets points for ambience, presentation, & authenticity of food. And the service is attentive.
7. Bubba's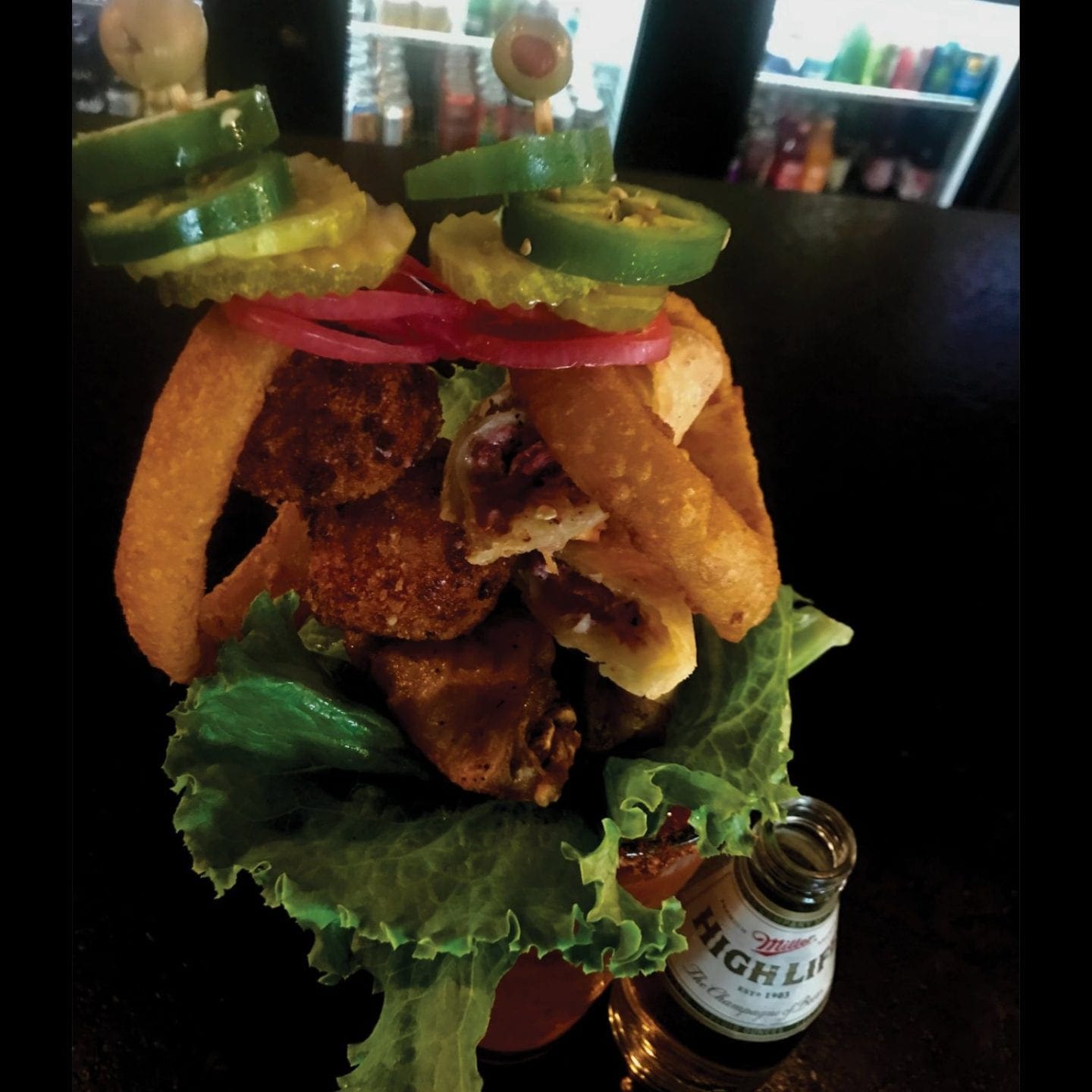 When in the mood for some burgers, fries, buffalo wings, onion rings, tater tots & beer, the place to go is Bubba's (Burgers and Bar). Located on Front Street, this casual restaurant is easy to get to.
This restaurant that has been open since 2000 & has come to be known for its burgers. Bubba's is also open for breakfast.
8. Slabtown Burgers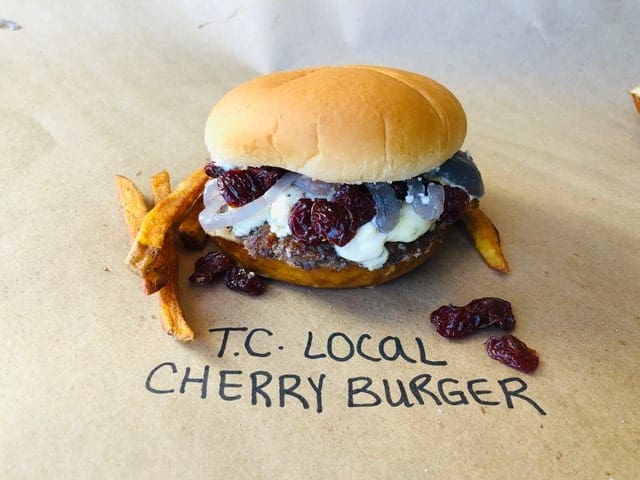 Also on Front Street, and also one of the best restaurants in Traverse City for burgers is Slabtown Burgers; often said to be the best place in town for burgers. They have a good selection of burgers and you can also find low-carb buns & gluten-free ones too! The stuffed patties you get here are quite in demand. And they have veggie burgers, as well.
This burger joint of Traverse City is said to make some of the best tater tots. The local sodas & beer here are also popular with the guests. Slabtown Burgers is also liked for its fast & friendly service & reasonable prices.
It's a small place and could get busy if you're there to get lunch or dinner. If the weather is pleasant though, the outdoor tables should make it easier.
9. Red Ginger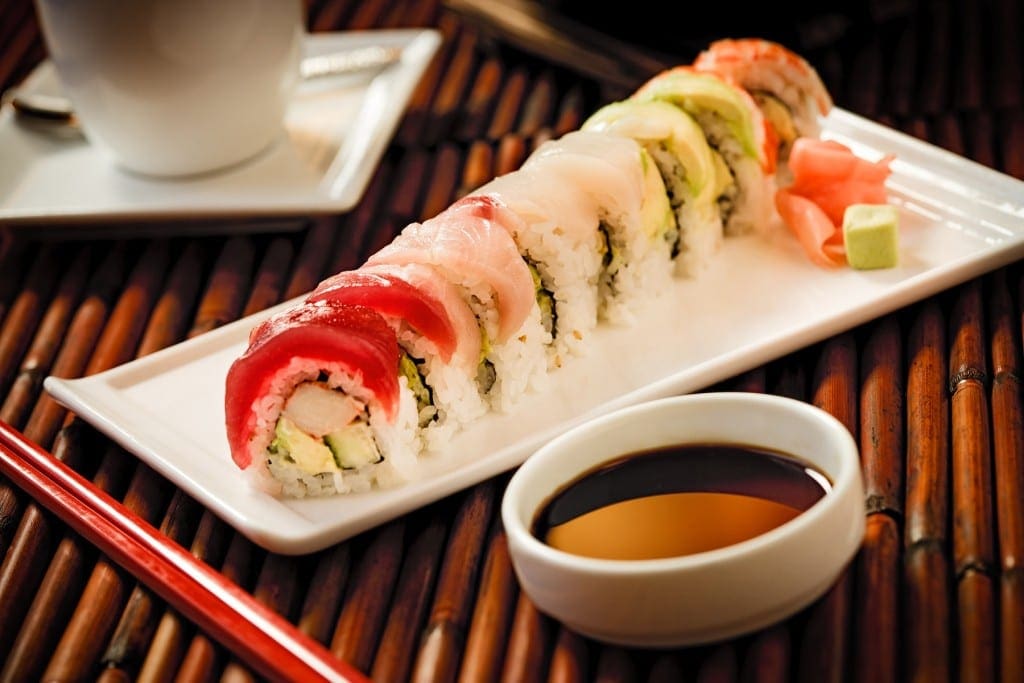 The place to go for sushi & pad thai while vacationing in Traverse City is Red Ginger. It's situated in the downtown area near State Theater. This restaurant that has been open since 2007 is sleek & modern and serves a range of Asian food.
The beef tenderloin served here is highly recommended. Other recommendations you might want to consider are crab rangoon, pot stickers, sea bass &, Vietnamese shaking beef.
The food is flavorful, the service is professional, and the ambiance is great at Red Ginger. It's famous for it's Asian-fusion food, so remember to call and make your reservations before you go.
10. Mama Lu's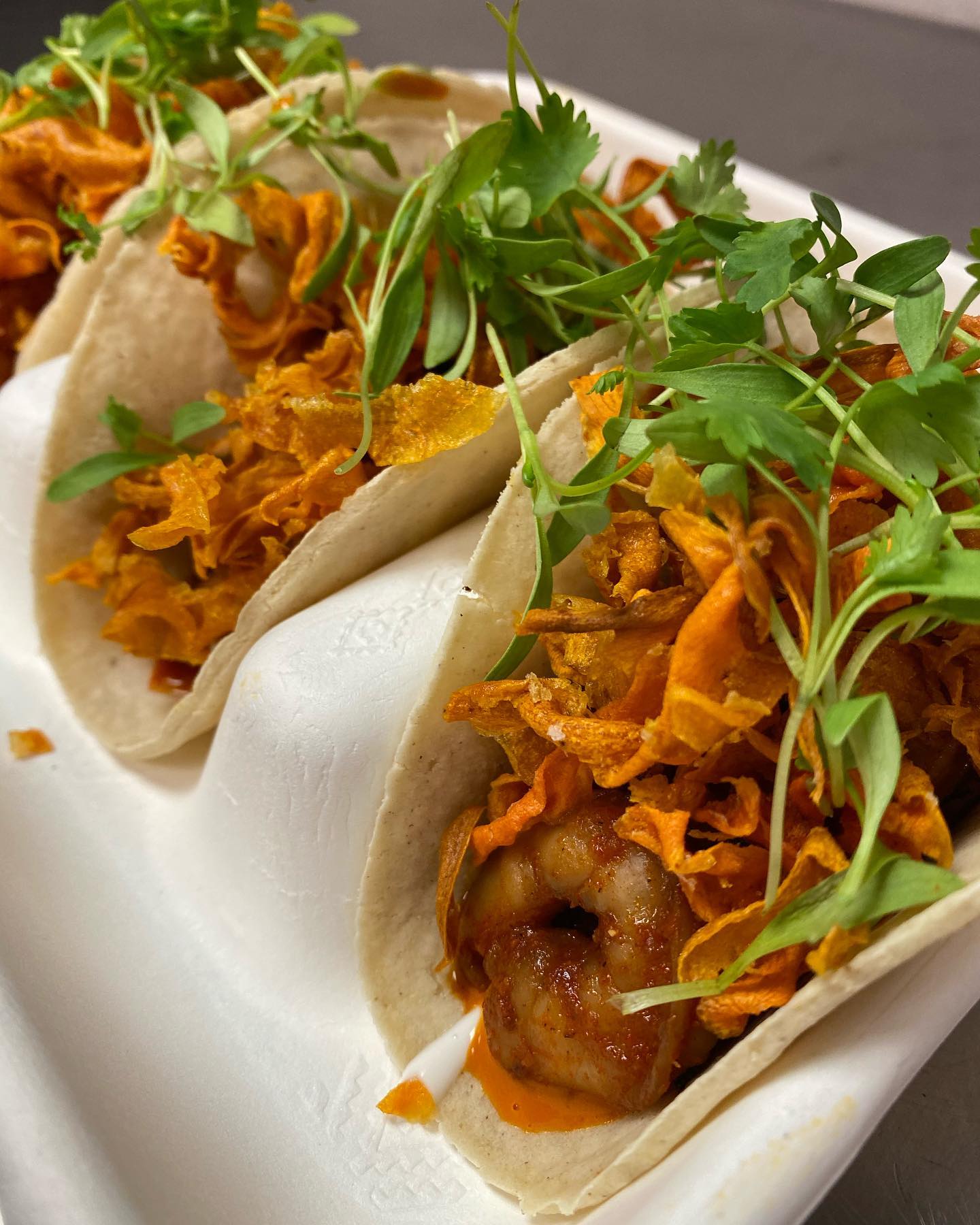 For tacos & margaritas, go to Mama Lu's – A Modern Day Taco Shop. Contemporary & vibrant in decor, Mama Lu's has quite a good spread of tacos for you to choose from & is one of the best restaurants in Traverse City for Mexican food. You'll find everything from fish & pork tacos to shrimp & steak tacos here. They have veggies ones, too!
The guacamole, the margaritas, & carne asada are other things you should try here. They've got good salsa, too.
They'll also accommodate your dietary restrictions and the pricing is not bad. This restaurant is in a small place so you might want to get there early or go prepared for a bit of a wait.