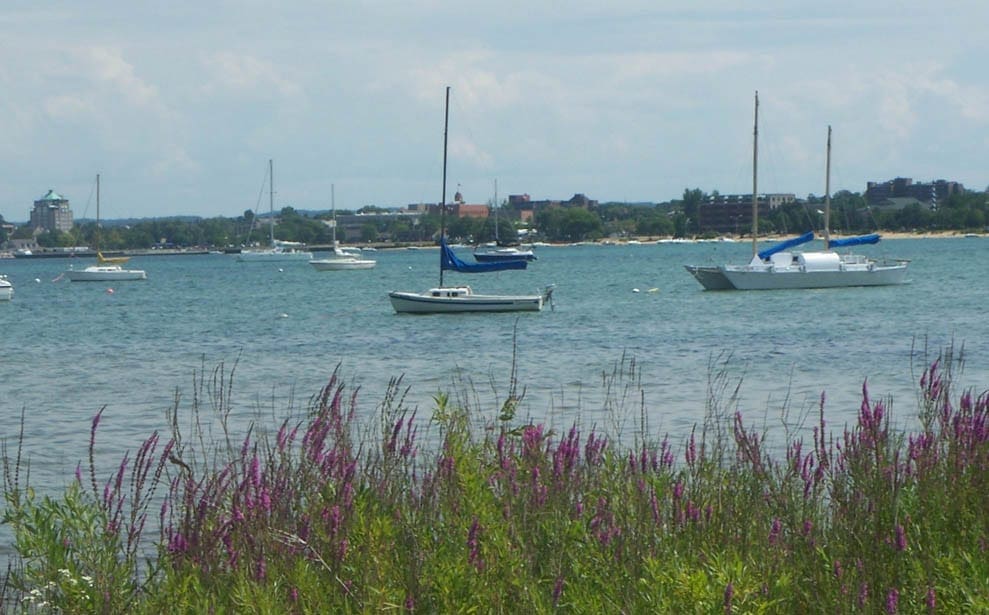 Traverse City in Michigan might be a small town, but the list of things to do here is not small at all. As it's surrounded by the great outdoors, you can do everything from hiking & biking to water sports & winter sports in Traverse City. It's a destination for all seasons. There's plenty of wine & beer, and great food to be had here. When you're headed to this part of Michigan, make sure to carry this list of top 10 things to do in Traverse City.
1. Stroll through Downtown Traverse City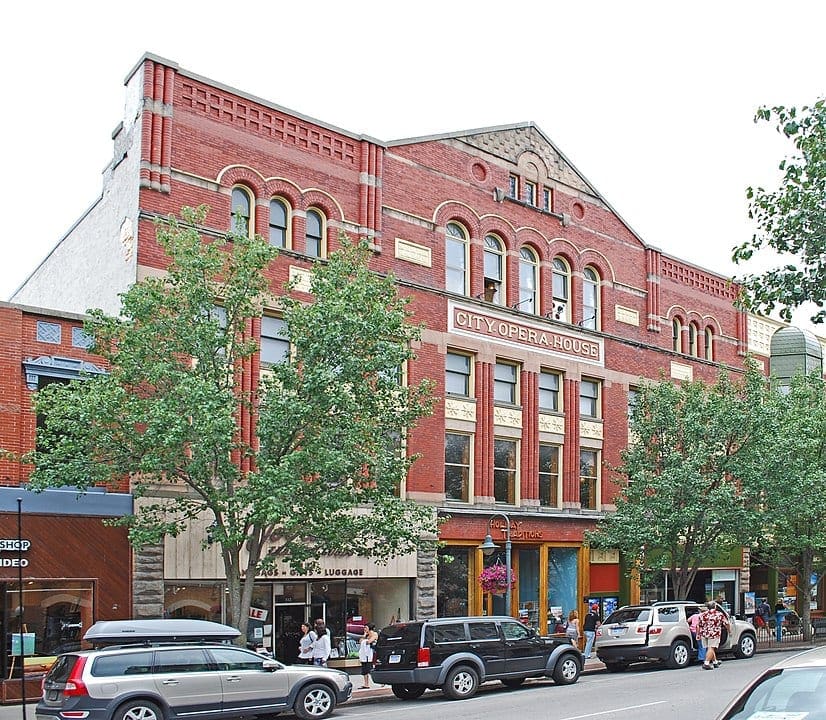 To see the charm of Downtown Traverse City, walk down the streets, grab a bite at one of the many eateries in town, browse through the stores, & look out into West Arm Grand Traverse Bay.
Front Street is where this small town's shopping district is. It's where you'll find its many boutiques, art galleries, specialty shops, & stores selling cherry-based products. You'll find many cafes, too.
While you're in the area you should also try to watch a movie at State Theater or visit the City Opera House, which dates back to the late 1800s. These days it stages concerts, plays, & workshops.
2. Shop at The Village at Grand Traverse Commons

If you like history, architecture, & shopping, one of the best things to do in Traverse City is to visit to Grand Traverse Commons. These stately buildings to the west of the downtown area were once part of Traverse City State Hospital, which began as a mental asylum and functioned for around 100 years in various medical capacities until it fell into disarray.
These structures were built in Victorian-Italian style and were designed to let in ample light & fresh air. Over the last 2 decades these beautiful structures have been under a massive restoration program. Now that a good part of it's complete, you can do some shopping at The Village at Grand Traverse Commons or go on a tour of the building to learn the interesting history of the place.
3. See why Traverse City is the Cherry Capital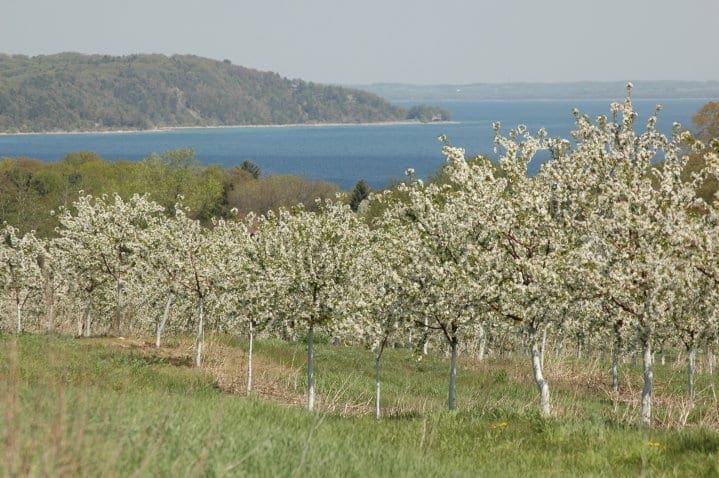 Cherries have been grown in the area since the mid-1800s. By the end of the century the city had its own canning facilities and was packing & sending cherries to other cities. This earned it the title, Cherry Capital.
If you go in spring, you'll be able to see the cherry farms with all of their blossoms. And in July, the city hosts its annual Cherry Festival with a whole lot of events from beauty pageants to other competitions. You'll also be able to go cherry-picking around this time.
All year-round, you'll be able to shop products made of cherry from places like Cherry Republic & Cherry Stop in Downtown Traverse City.
4. Hit Traverse City's Wine Trails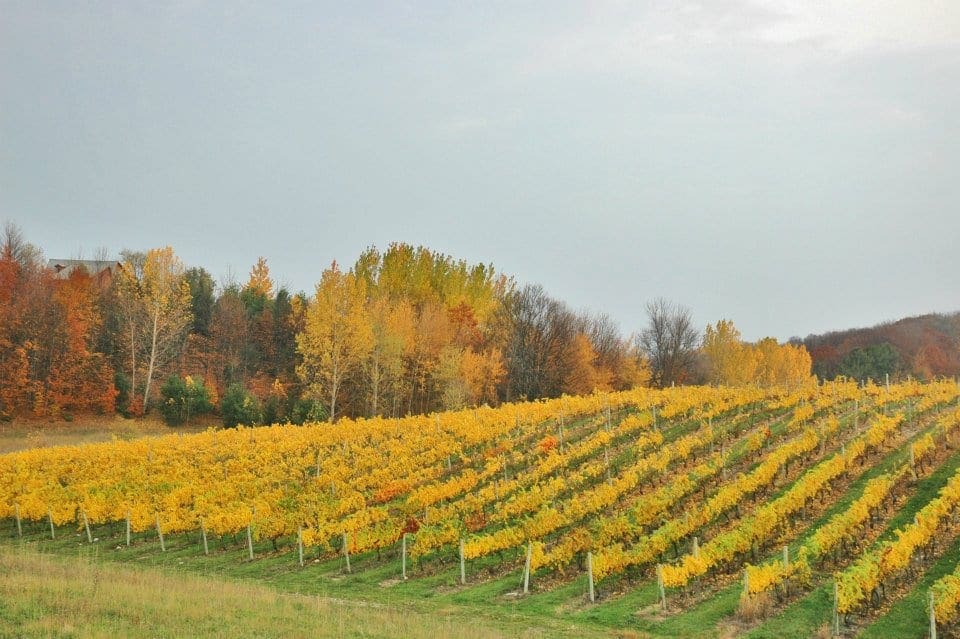 Cherry is not the only crop grown here. Traverse City has its own wine country too! And that gives people opportunities to do wine tours and indulge in some wine tasting while vacationing here. This is one of the most popular things to do in Los Angeles!
Leelanau Peninsula Wine Trail & Old Mission Peninsula are 2 trails that visitors can go on. You can either opt for a self-guided tour or book yourself a tour that will drive you through the scenic areas near Traverse City & into the many wineries here.
There are around 40 wineries in and around Traverse City.
5. Go on a beer tour or two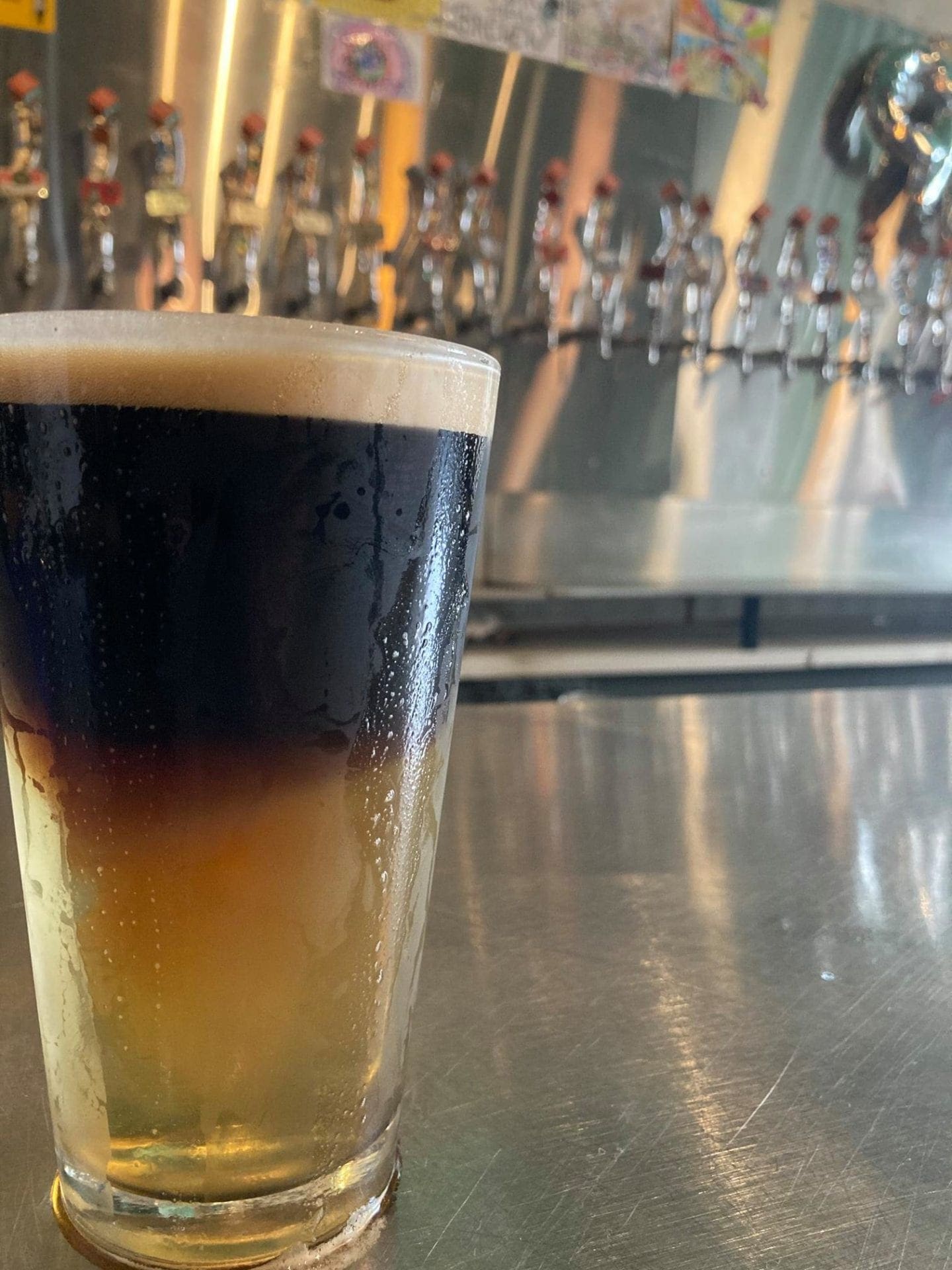 And wine isn't the only drink Traverse City is known for. This small town in Michigan is also home to a number of microbreweries, giving you a chance to go on beer tours too.
Your options are many here. You can do them on your own & as you like it or choose to go on a group tour either on bikes, or cycle-pub. Another unique way to do beer tours in Traverse City is by taking kayaks.
6. Tour the Botanic Garden at Historic Barn Park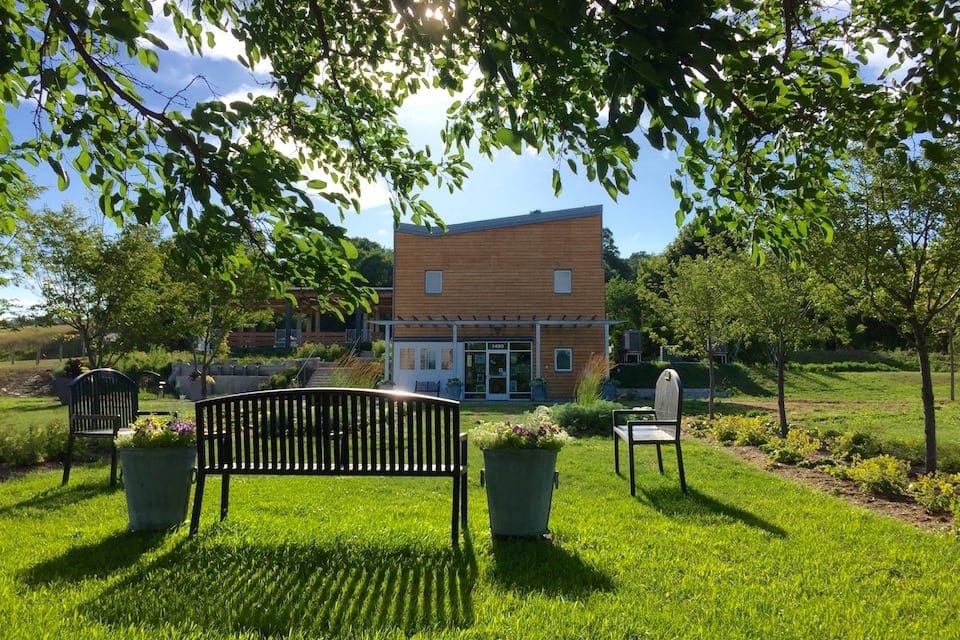 If plants interest you, one of the things to do in Traverse City is visit Botanic Garden at the Historic Barn Park to see the plants that are native to this part of Michigan.
This garden has become a safe haven for the flora & fauna of the area. This place also allows you to do a self-guided tour of the gardens. However, if you'd like to hear stories about the garden, you can go for one of the tours organized between late spring & early fall. These tours will take you through the history of the garden, as well.
The Historic Barn Park in which it stands was once a working farm that took care of the needs of the patients & employees of Traverse City State Hospital. The building that's now the visitor center was once the granary of the hospital.
7. Drive to Sleeping Bear Dunes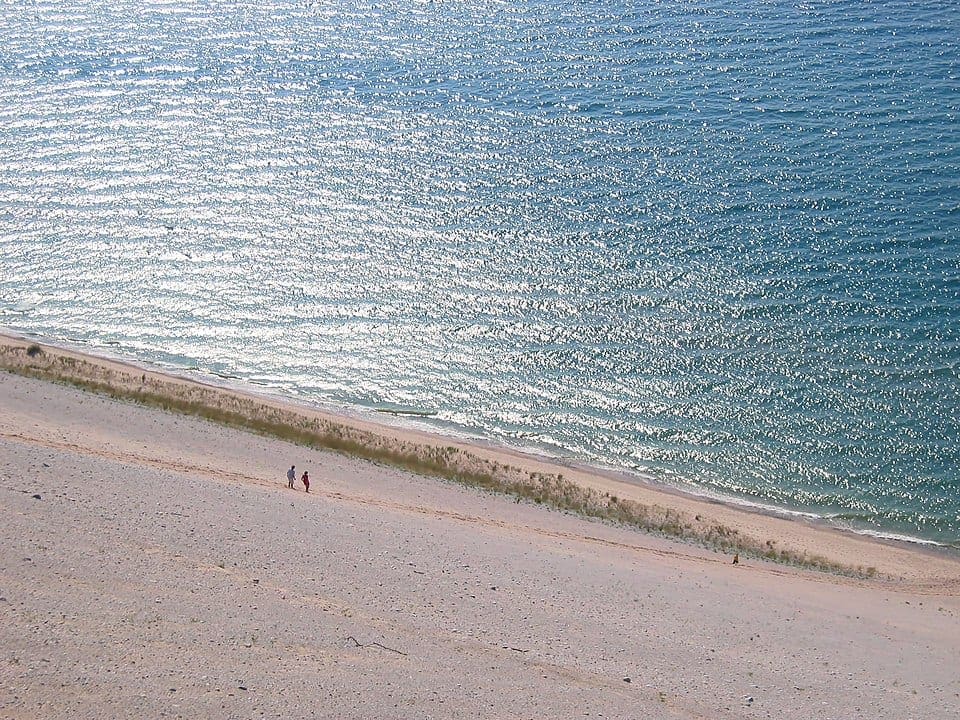 A 45-minute drive west from the downtown area will take you to Sleeping Bear Dunes National Lakeshore on the banks of Lake Michigan. This is a day-trip that almost always goes with a stay in Traverse City.
Pierce Stocking Scenic Drive that takes you to the lakeshore is a treat by itself. There are several scenic stops you can make on the way. There are a couple of picnic areas & trails too.
Sleeping Bear Dunes National Lakeshore is home to over 60 miles of freshwater beach & several scenic overlooks. The sand dunes that tower over the banks of the lake are also not to be missed. These dunes are accessible to the public. Visitors are free to go climb the dunes & catch views of Lake Michigan from the top. If you stop at the bluffs of Sleeping Bear, Empire, & Pyramid Point, you'll see that the overlooks are around 400 feet above the water.
8. See all the lighthouses nearby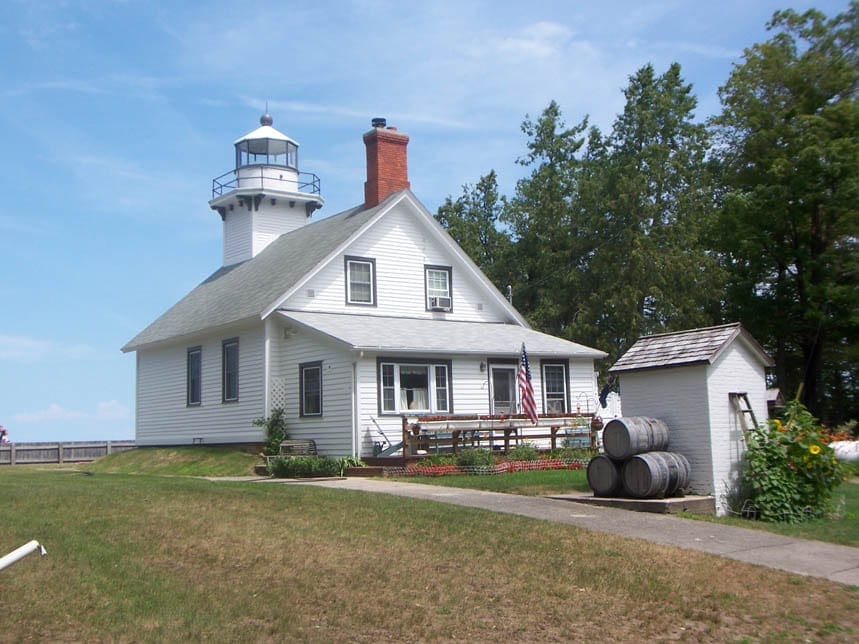 With Traverse City being a port town and the surroundings having several spots that were dangerous for the ships coming in, there was a need for a number of lighthouses in the area. These structures have now become tourist attractions, & a popular thing to do in Traverse City.
Visitors to Traverse City usually visit Grand Traverse Lighthouse & Mission Point Lighthouse for the sights they offer. However, there are more lighthouses that are easy to get to from the Cherry Capital. The lighthouse at Point Betsie and the lighthouses at North Manitou & South Manitou are the other lighthouses you could go see and photograph.
9. Get out on the water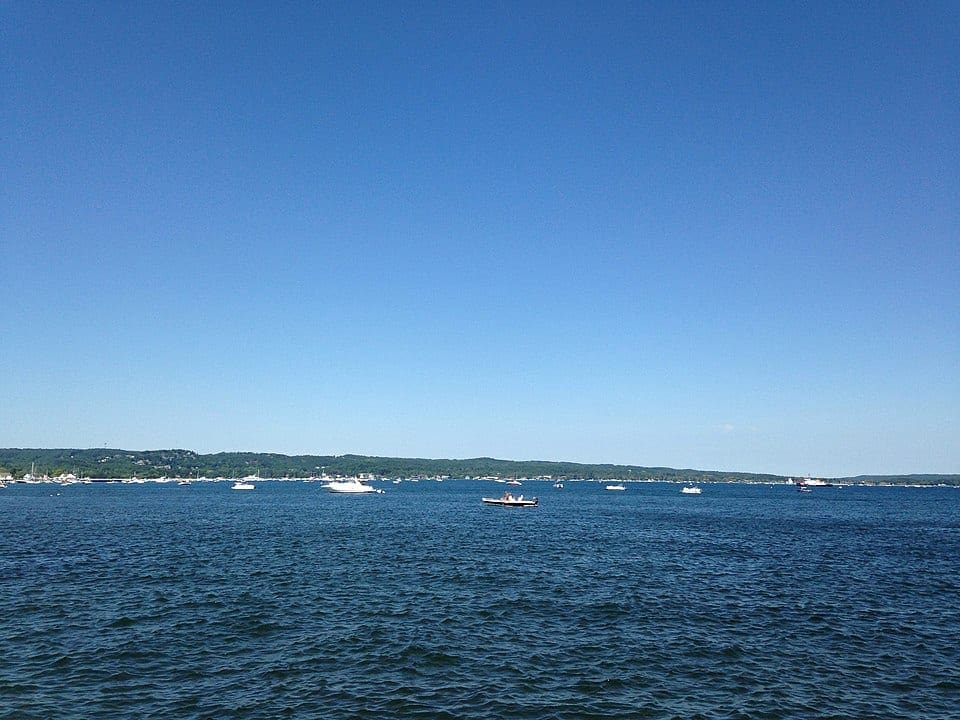 When you're in Traverse City you're in a place that is surrounded by lakes, big and small. With the availability of all that water around here, there are many water-related activities that you can do here!
You can kayak out into Lake Michigan and see Sleeping Bear Dunes National Lakeshore from the water. Or you can go boating in the waters of Lake Leelanau, Elk Lake, or Torch Lake. You can also go canoeing & paddling in Platte River while you are in Traverse City.
10. Play at Traverse City in the Winter

If it's in winter that you're in Traverse City it means you can have fun with all the snow activities that the city has lined up for locals & tourists.
Snowmobiling, snowshoeing, skiing, sledding, snowboarding, & cross-country skiing can all be done here, making Traverse City quite a winter destination too.