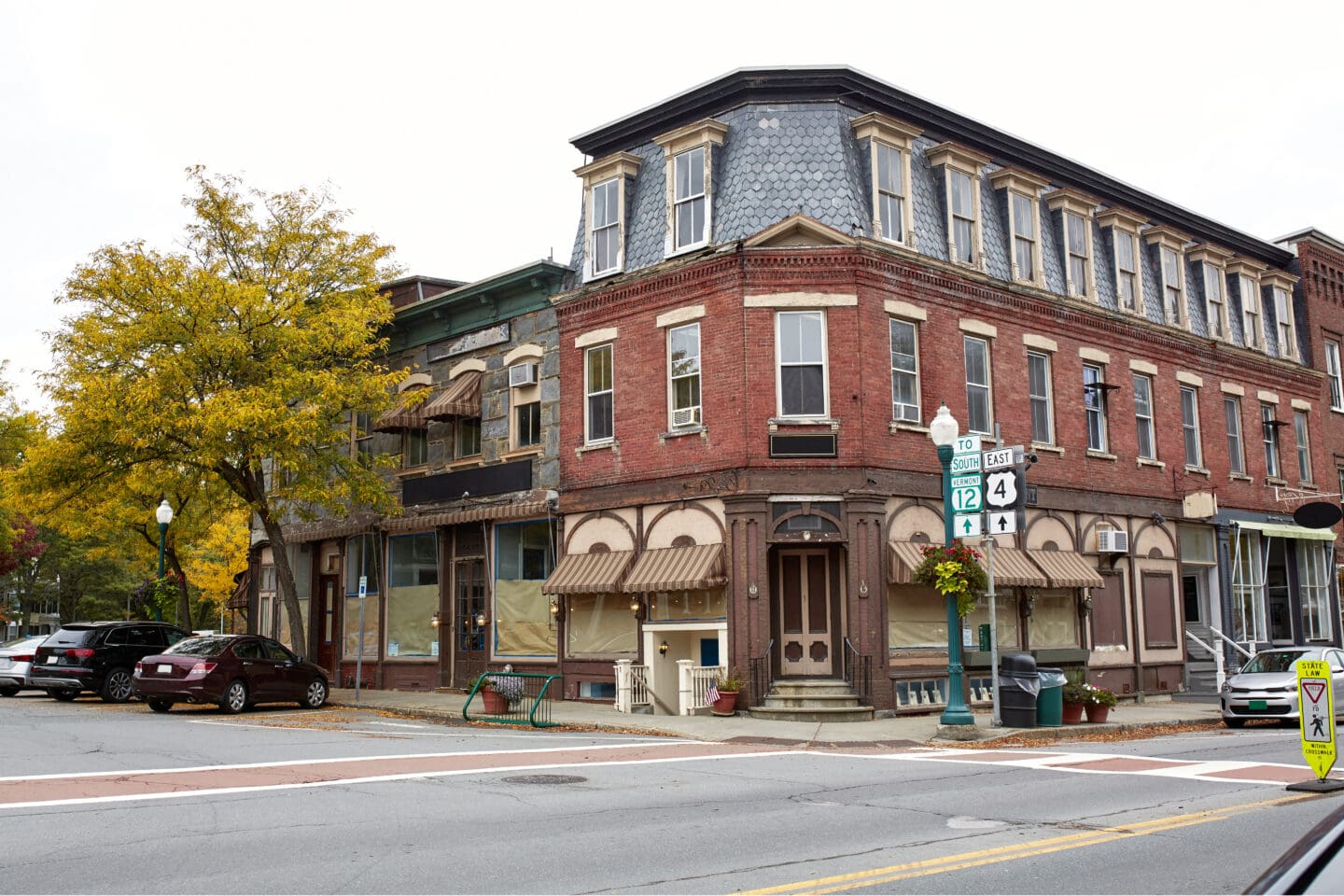 Prepare to embark on a mouthwatering journey through the Green Mountain State's culinary wonderland! Vermont, known for its farm-to-table ethos and diverse culinary scene, is a haven for food enthusiasts. Join us as we unveil the best restaurants in Vermont, each offering a distinctive gastronomic adventure that celebrates the state's rich flavors and local ingredients. Let's dive into these culinary treasures that are sure to leave you craving for more!
Hen of the Wood (Waterbury):
Hen of the Wood, nestled in Waterbury, stands tall among the best restaurants in Vermont. This dining establishment showcases Vermont's seasonal bounty with a menu that emphasizes locally sourced ingredients. From the mesmerizing flavors of their forest mushroom toast to the perfectly cooked Vermont-raised meats, each dish is a testament to culinary artistry. The warm, rustic ambiance and impeccable service create an unforgettable dining experience.
The Essex Resort & Spa's Junction (Essex Junction):
Discover culinary innovation at The Essex Resort & Spa's Junction, located in Essex Junction. As one of Vermont's finest dining destinations, Junction offers a menu that blends classic flavors with a modern twist. From their mouthwatering pan-seared duck breast to their indulgent chocolate dessert, each dish is a symphony of taste and presentation. The chic and welcoming ambiance makes Junction a must-visit for those seeking an upscale Vermont dining experience.
Penny Cluse Café (Burlington):
For a delightful breakfast or brunch, look no further than Penny Cluse Café in Burlington. This cozy café is a local favorite known for its hearty breakfast options and commitment to using local ingredients. Savor their famous pancakes, omelets, and freshly baked goods while enjoying the friendly and bustling atmosphere. Penny Cluse Café embodies Vermont's farm-fresh philosophy.
The Kitchen Table Bistro (Richmond):
Experience the essence of Vermont's farm-to-table movement at The Kitchen Table Bistro in Richmond. This charming restaurant showcases the best of Vermont's seasonal produce and artisanal products. From their imaginative appetizers to their exquisite entrees, every dish is crafted with precision and passion. The intimate ambiance and dedication to local sourcing make The Kitchen Table Bistro a hidden gem in Vermont's culinary landscape.
Misery Loves Co. (Winooski):
Indulge in culinary creativity at Misery Loves Co. in Winooski. This eclectic eatery offers a menu inspired by global flavors and Vermont's local ingredients. From their innovative small plates to their tantalizing desserts, every dish is a delightful surprise for the taste buds. The vibrant and welcoming atmosphere at Misery Loves Co. reflects Vermont's spirit of culinary exploration.
Prohibition Pig (Waterbury):
For craft beer and Southern-inspired cuisine, Prohibition Pig in Waterbury is a must-visit. This gastropub is known for its extensive selection of craft beers and a menu that features comfort food with a twist. From their mouthwatering barbecue dishes to their gourmet burgers, Prohibition Pig offers a unique blend of flavors in a laid-back setting.
Simon Pearce Restaurant (Quechee):
Dine with a view at Simon Pearce Restaurant, located in Quechee. This iconic restaurant offers a culinary experience like no other, set against the backdrop of a working glassblowing studio and the Ottauquechee River. Savor the flavors of Vermont with dishes made from locally sourced ingredients, including their famed Vermont cheddar soup and wood-fired pizzas. The combination of exceptional cuisine and breathtaking views makes Simon Pearce a standout in Vermont's dining scene.
Downtown Grocery (Ludlow):
Embark on a culinary journey through Vermont's flavors at Downtown Grocery in Ludlow. This farm-to-table restaurant celebrates the state's agricultural heritage with a menu that highlights seasonal ingredients. From their creatively prepared seafood dishes to their signature cocktails, Downtown Grocery promises an unforgettable dining experience. The cozy and welcoming atmosphere adds to the restaurant's charm.
The Red Hen (Middlesex):
For a taste of modern American cuisine in Vermont, head to The Red Hen in Middlesex. This restaurant offers a menu that evolves with the seasons, showcasing the best of Vermont's produce. From their delectable pasta dishes to their thoughtfully crafted cocktails, The Red Hen is a culinary gem that captures the essence of Vermont's food culture. The warm and inviting atmosphere makes it a perfect choice for a memorable meal.
Whetstone Station Restaurant and Brewery (Brattleboro):
Dine alongside the Connecticut River at Whetstone Station Restaurant and Brewery in Brattleboro. This waterfront restaurant offers a menu featuring comfort food classics with a creative twist. Enjoy their house-brewed beers and an array of dishes, from savory mac 'n' cheese to mouthwatering sandwiches. The laid-back atmosphere and scenic river views make Whetstone Station a top pick for a relaxed Vermont dining experience.
Vermont's culinary landscape is a celebration of local flavors, innovation, and community. These ten best restaurants in Vermont offer a taste of the state's diverse culinary scene, where farm-fresh ingredients and culinary craftsmanship take center stage. So, pack your appetite and explore the culinary delights that await you in the Green Mountain State. Vermont is ready to delight your taste buds with its extraordinary culinary offerings!