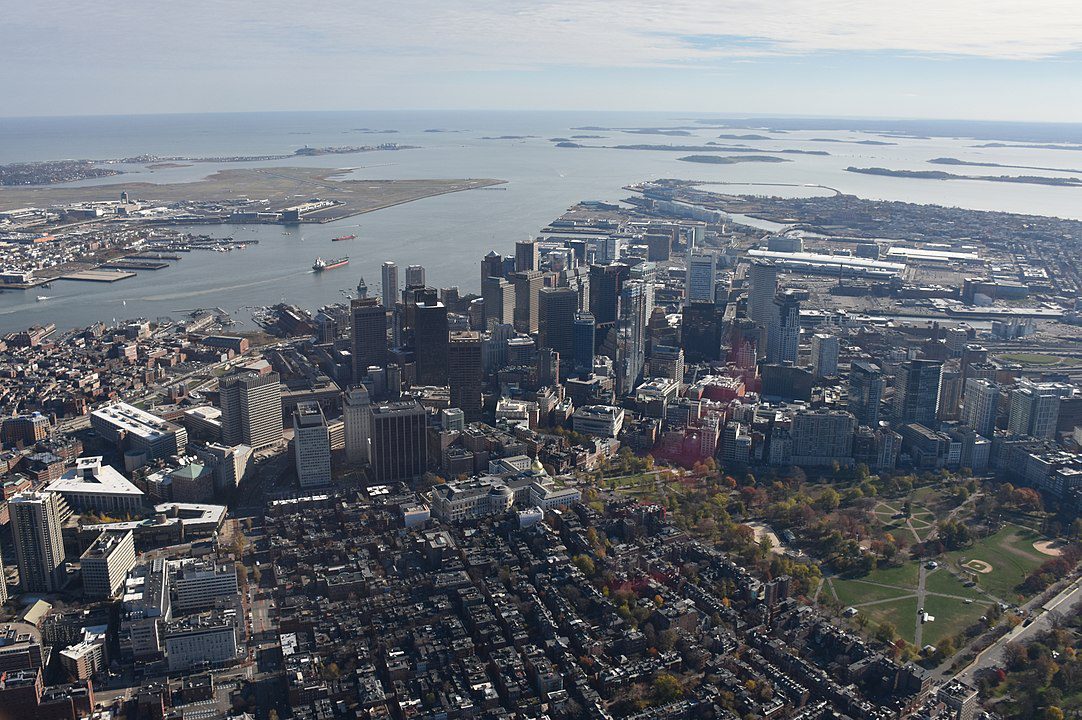 Boston, the capital city of the Commonwealth of Massachusetts, is a city that's steeped in history, culture, art, & education. Boston has historical sites & museums to show and it has places where visitors can re-live parts of American history. This city also serves fresh seafood and sweet treats to those who travel to this part of New England! Read on for a complete Boston travel guide.
History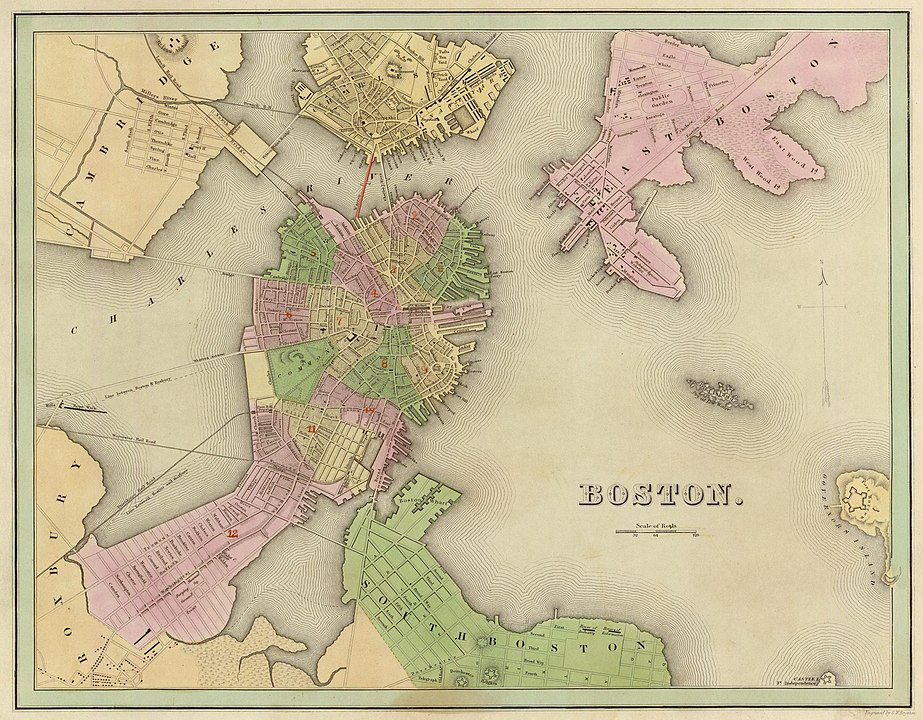 In the early days, when there was a more defined peninsula here, the area was called Shawmut (Peninsula) and it was inhabited by native Massachusetts. It was in 1629 that the first English immigrant arrived here. The following year, the city was founded and it was given the name Boston by John Winthrop who was the first governor of the Massachusetts Bay Colony. The city got its name from the place that many of the colonizers hailed from.
Boston was meant to be a religious colony built by puritans who had left their homeland to set up an ideal place here. Over the next few years the city continued to grow beside the Boston Harbor, was devastated by a fire and was rebuilt, all the while securing a prominent place on the map. This was also where the first few sparks of the revolutionary war were ignited and the first battles were fought near here.
What to see and do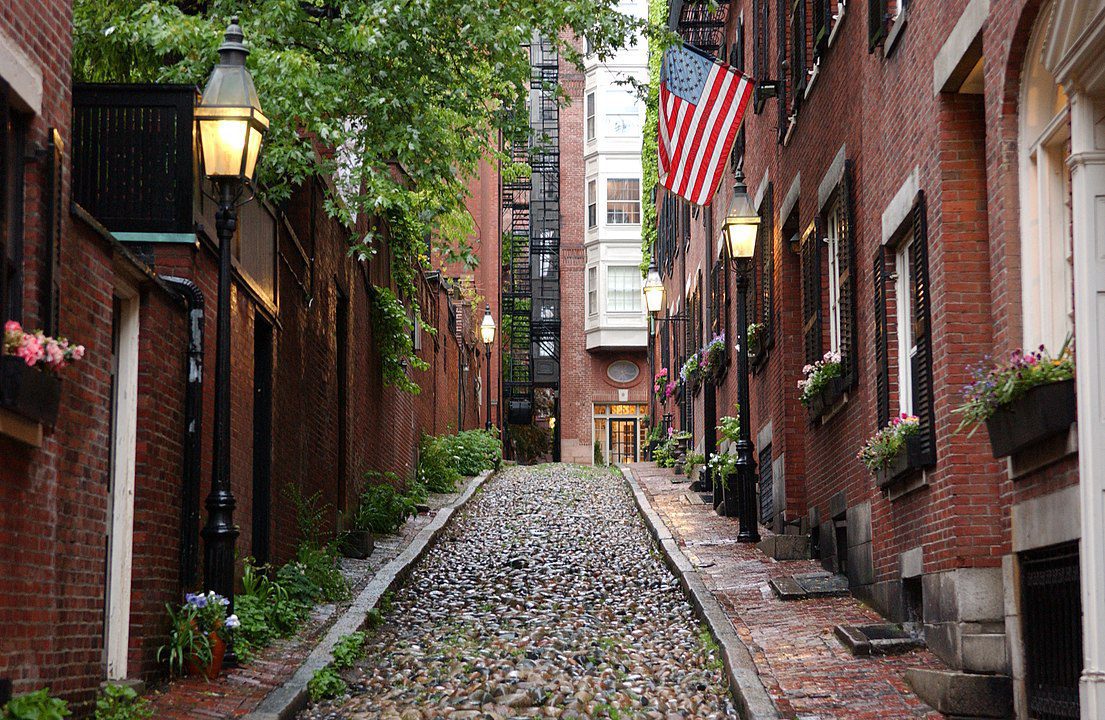 You can learn about the events that led up to the war and even see some of those sites during a sightseeing tour of Boston. A guided walk or a walk with an audio tour through Freedom Trail will take you through the history of the city and some of the events of the colonial times.
You could also see the city on a duck boat tour, which allows you to see Boston from its streets and from Charles River, as well. Whatever way you choose to see this city, make sure you're not missing these points of interest: Boston Common & Public Park, Faneuil Hall, Paul Revere House, Old North Church, & Fenway Park.
If you like walking around, apart from the Freedom trail you can stroll through Charles River Esplanade & the Harborwalk. You might also want to walk around the Beacon Hill neighborhood.
Another must-visit attraction is Boston Tea Party Ships & Museum where you go to see where the famous protest-with-tea took place, and see some period ships as well.
Other museums that get a lot of visitors are: Boston Fine Arts Museum, the USS Constitution Museum of Science, Isabella Stewart Gardner Museum, & the Boston Children's Museum. Some other places you could add to this list are John F Kennedy Presidential Library, New England Aquarium, & Franklin Park Zoo.
For more ideas on what to do that aren't included in this Boston travel guide, check out my post: Top 10 Things to do in Boston.
Food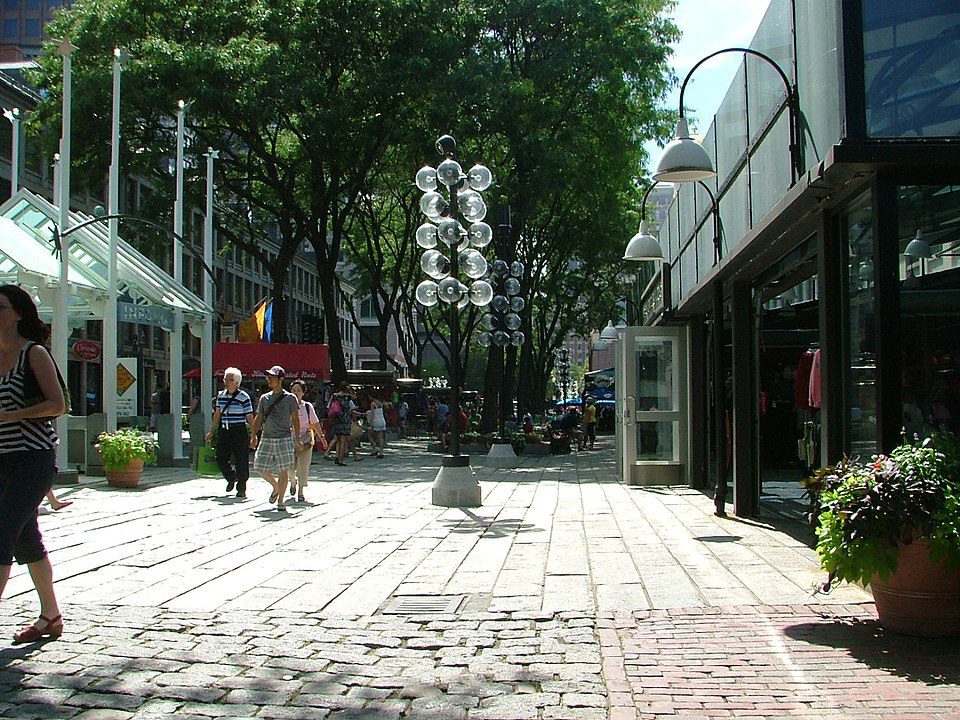 With Boston being on the coast, some of the must-eats here are lobster rolls, lobster mac n' cheese, & clam chowder – New England style. And Boston's desserts are Boston creme pies & cannolis.
Other popular dishes are the Italian food in the North End neighborhood, Franks from the ballpark at Fenway, & also Boston baked beans.
However, Boston is home to several different cuisines. You'll find a number of restaurants serving not just Italian but French, Spanish, Middle Eastern, Peruvian, & Japanese food.
For specific restaurants you have to check out that aren't included in this Boston travel guide, make sure to read my post: Best Restaurants in Boston.
Shopping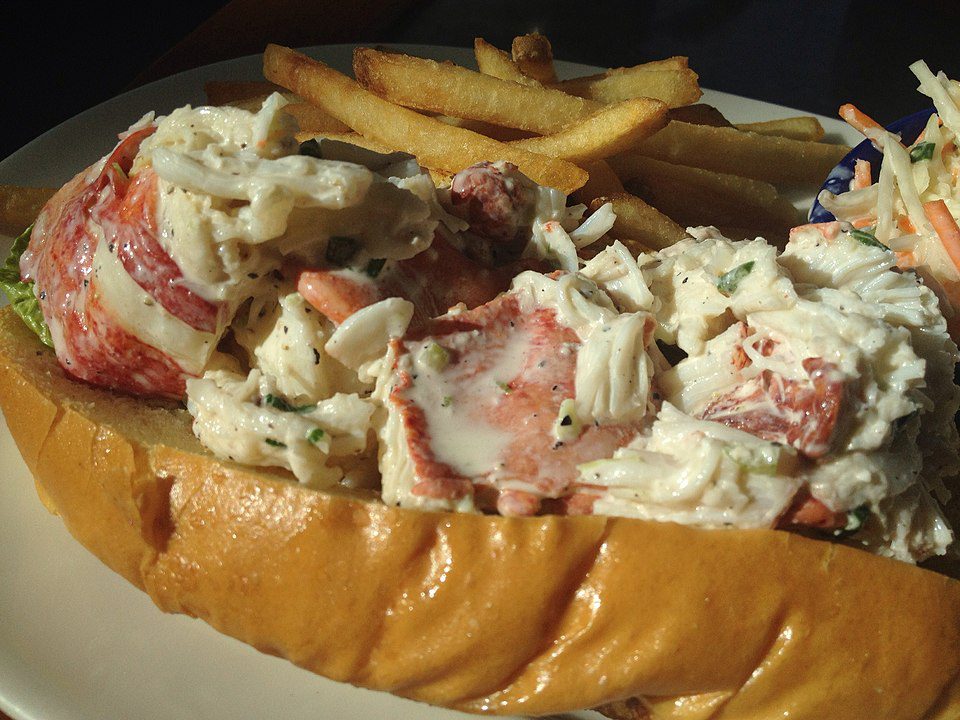 While in Boston, you can go shopping for high-end labels at Copley Place, Prudential Center, & Newbury Street. You'll find bargains at Wrentham Village Premium Outlets. You might also want to browse through the boutiques & specialty stores of Beacon Hill. Another place that visitors to the city make it a point to shop at is at the historic Faneuil Hall Marketplace that has all kinds of stores from florists' to shoes & hats and from clothes to souvenirs & decor.
Yet another place to shop while in the area is at Harvard Square, which also has a good mix of stores, restaurants, & street performers.
If you're in the city during the holiday season, you could buy some gifts at the Boston Christmas Festival held at the Boston World Trade Center.
As for souvenirs from the capital of Massachusetts, you could pick up Boston baked beans made by Ferrara Pan Candy Company, Red Sox merchandise, and art or trinkets from Faneuil Hall. You could even get some books from Harvard Book Store or used books from Brattle Book Shop.
Geography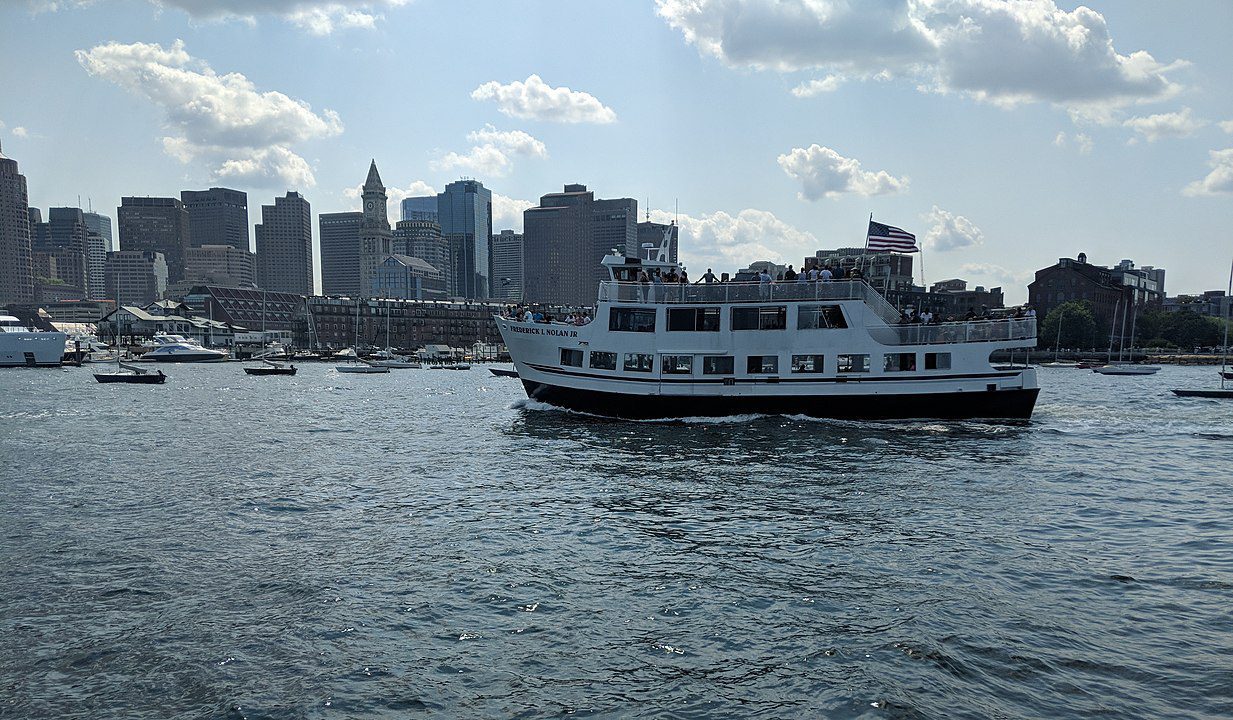 Boston lies in the United States' Northeast in the state of Massachusetts. It's the largest city in New England. The city developed on the harbor lies between Massachusetts Bay and Charles River.
The area used to be a peninsula with three hills, says the history of the place. Two of those hills were flattened to make more land for the city to grow on.
Accommodation
If you're a first time visitor or you'd like to stay someplace that's close to where most of Boston's tourist attractions are, you might want to look for a hotel room, an apartment, or a studio in the Downtown area, Boston's Waterfront, or Beacon Hill.
When going further out, you could look for something in Back Bay or go across the river and look in Cambridge. If you'd like to be near restaurants & art galleries, there's the South End neighborhood.
To visit Boston's nightlife, the areas to consider when looking for accommodation are Theater District, Chinatown, the Faneuil Hall area, Kenmore Square, Allston, & Brighton.
If you're going to be relying on Boston's public transport to go sightseeing, you might want to look at the MBTA routes and decide accordingly.
Transportation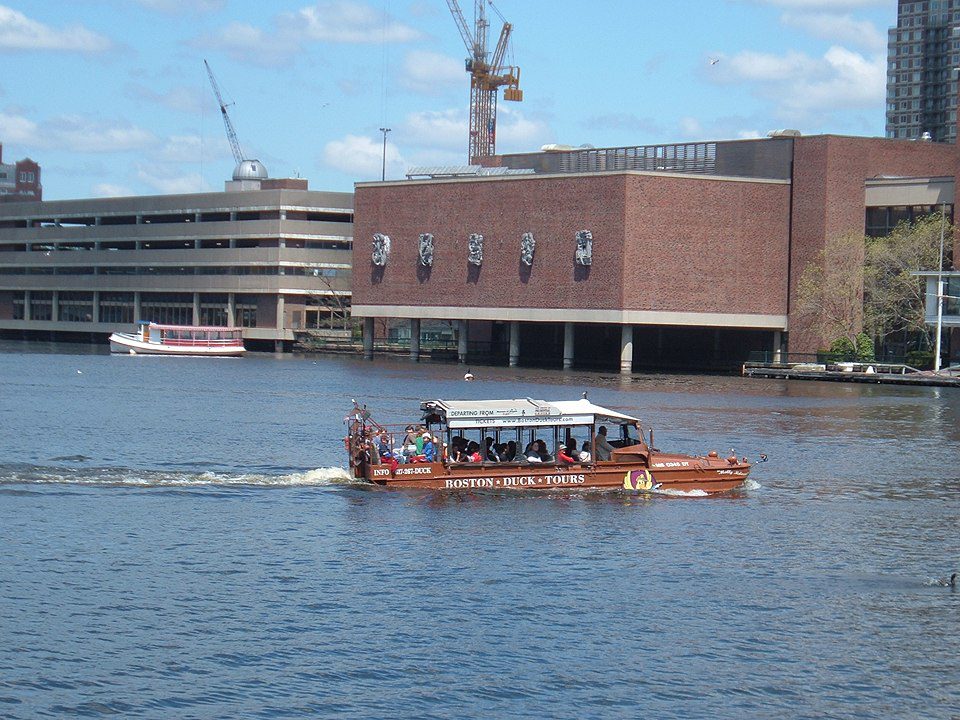 The airport closest to downtown Boston is Logan International Airport, which is less than 4 miles out. And the airport receives flights from a large number of national & international destinations. It's a fairly busy airport too. If you don't mind a bit of a drive into the city, you could even look into Manchester-Boston Regional Airport in New Hampshire, T.F Green Airport in Rhode Island, or Worcester Regional Airport in Worcester, Massachusetts.
Amtrak also connects several big cities to Boston.
Driving around in Boston might be challenging if you're not familiar with the city. Better options might be to take an Uber or Lyft once you're in the city. Boston also has great public transportation; Massachusetts Bay Transportation Authority (MBTA) has subways, buses, water shuttles, & the commuter rail to help you get around.
A popular way to tour the city and some of its most famous sites is on a duck boat. This is something to try if you're in Boston anytime between March & November.
Best time to visit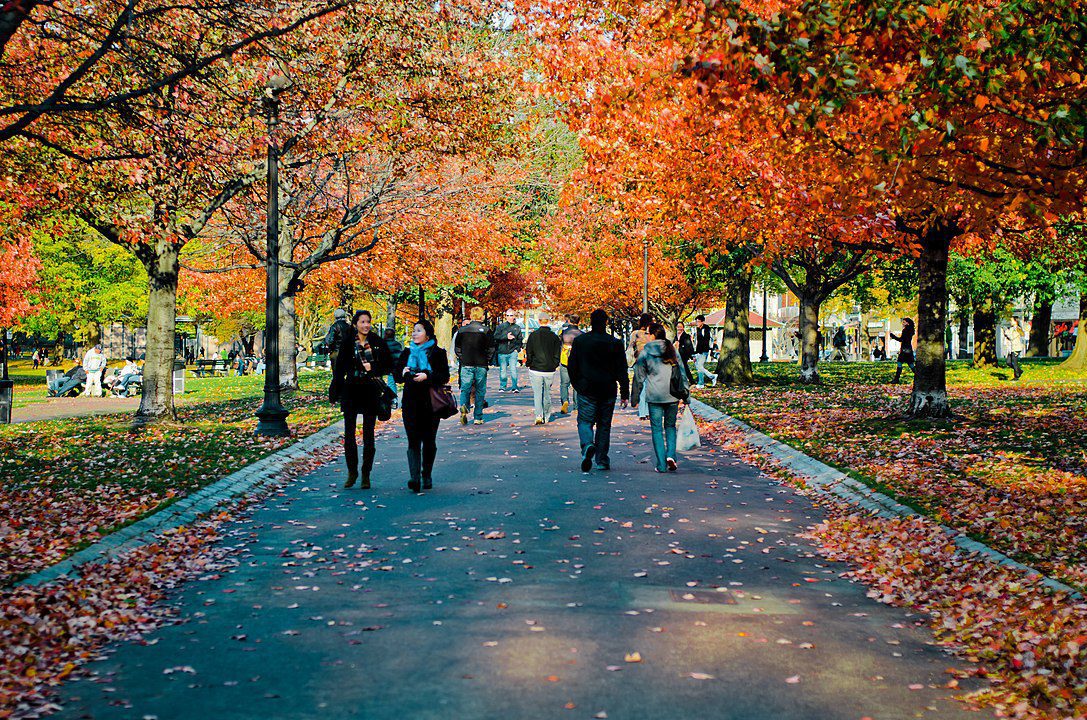 Tourist season in Boston is from June to October, although July and August can be quite hot. If you want to go when Boston has its best weather, you might want to look at late spring or early fall. September & October are the best months to see fall colors in Boston.
If you're visiting in winter it can be pretty cold in the city. However, it's the best season in terms of room rates.
If you'd like to visit Boston when its most popular events take place, you might want to look at the Boston Marathon that happens in April – on Patriots Day to be precise, Boston Harbor Festival in July, Boston Arts Festival in September, The Head of the Charles Regatta in October, or Boston Wine Festival in January. There's also the Lunar New Year festivities that happen in February.
Nearby destinations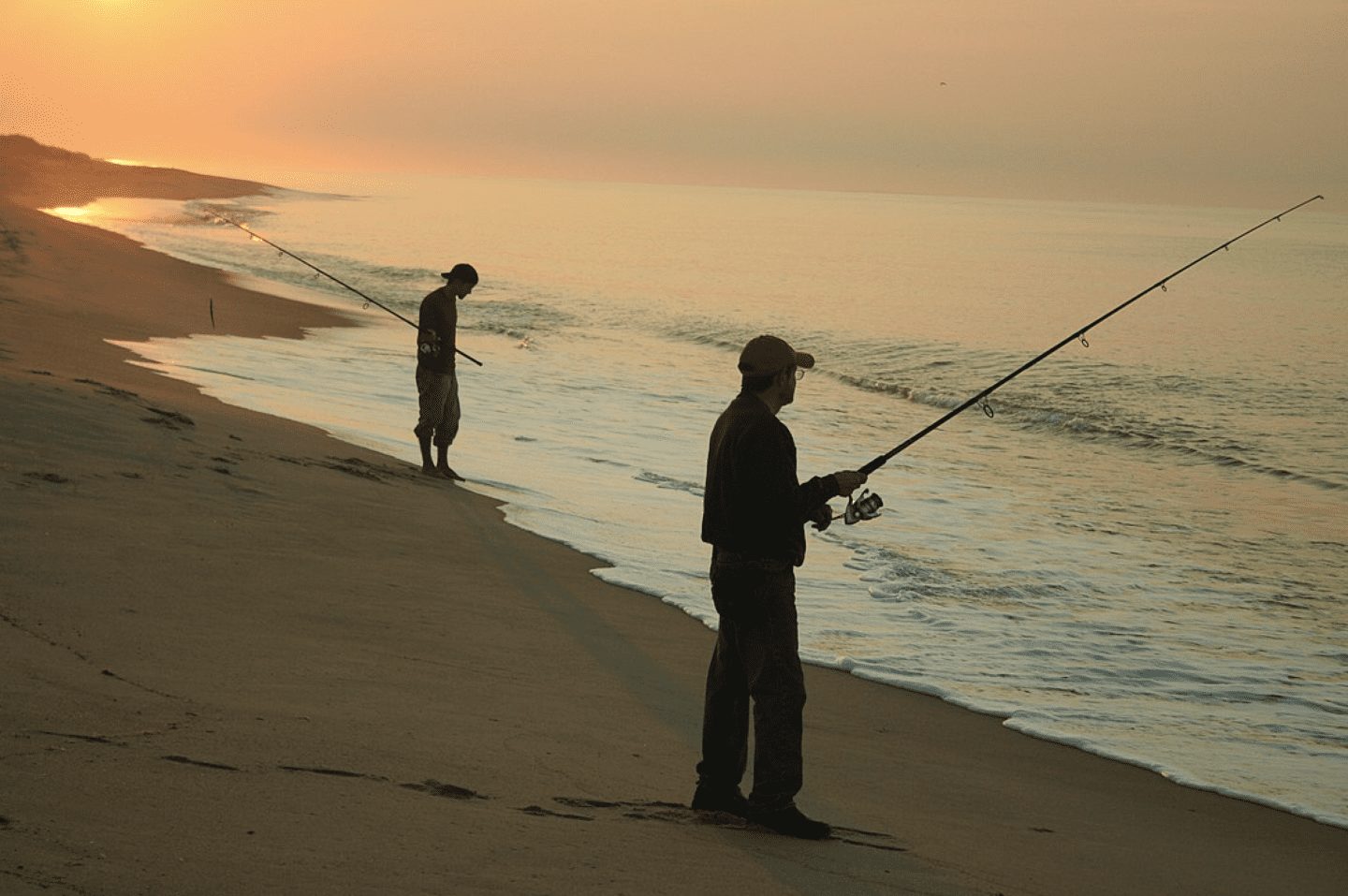 Despite being a Boston travel guide, I wanted to make sure to include nearby destinations. Cross the Charles and see Cambridge on the other side of the river for another interesting destination. You could also go out into the water on the other side of town and see Boston Harbor Islands.
If you'd like to go further out, the places to see near Boston are Lexington, Wompatuck State Park, Halibut Point State Park, & Great Marsh area.
You could also visit the beaches & explore the beach towns in the area. Some recommendations: Cape Cod, Martha's Vineyard, Provincetown, Good Harbor Beach, & Salem. You could also go see Newport, RI; Portsmouth, NH; & Kennebunkport, ME.