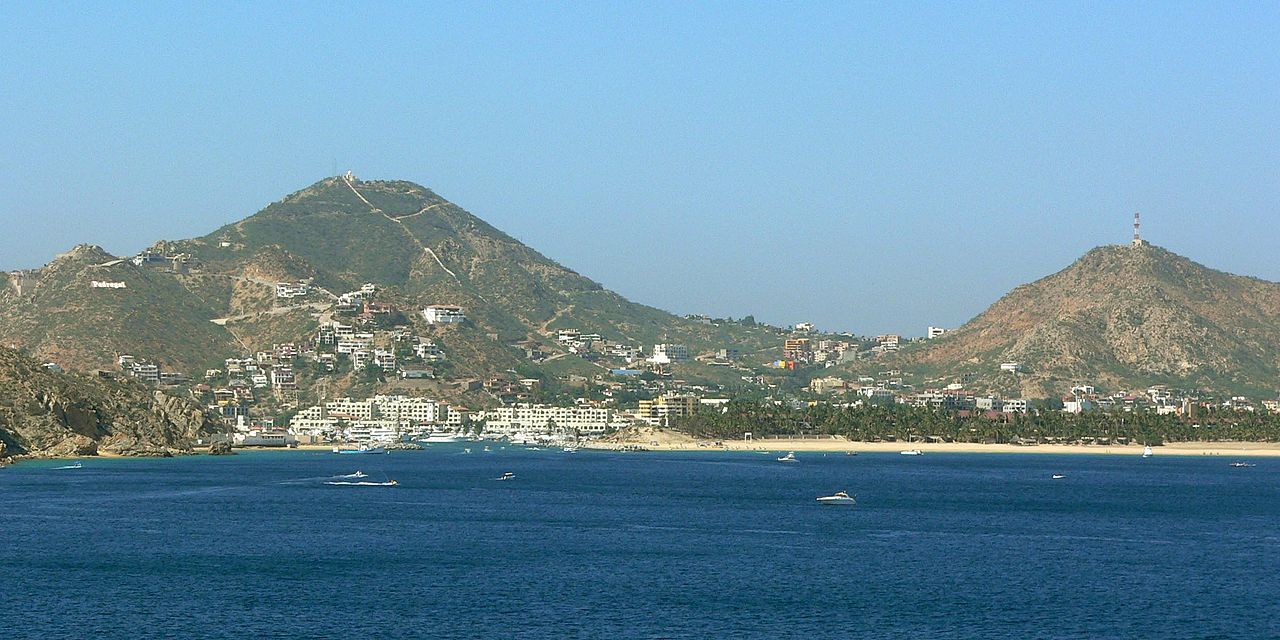 Cabo San Lucas, or just 'Cabo' as it's more popularly referred to, is a seaside destination in the southern part of Baja California in Mexico. Today, it is known for a large number of hotels & resorts, restaurants offering great food, world-class golfing facilities and shopping opportunities. It also has a whole lot of activities from snorkeling & scuba diving to sport fishing & whale watching. Read on for a complete Cabo Travel Guide.
History
Indigenous tribes seem to have thrived in the area by fishing, hunting, & gathering when Europeans arrived on the Baja Peninsula. It wasn't until years later when the Spanish Missionaries settled here in the 1600s that they were able to gain control over these parts.
It was in 1822 that Baja California got its Independence from Spain. And it was in the late 1800s that Cabo San Lucas was founded. In the 1900s, what started off as a fishing village developed into a tourist destination. It attracted people mainly from other parts of the country, and the US & Canada with its beaches, seafood, Mexican cooking, golf, & its good weather.
What to see and do
Some of the biggest attractions in Cabo are its beaches & its famous sea arch, or El Arco on Lands End. The most visited beaches of the area are Playa del Amor, Playa del Divorcio, Playa El Medano, Chilean Beach, Los Cerritos, & Playa Solar. Now, if you're into swimming in the sea, know that not all beaches in Cabo are swim beaches. Some of them, especially the ones on the Pacific Ocean side are known for their rough and dangerous waters. So make sure to find out what beaches allow swimming before you get into the water. And to get to Land's End you're going to need to take a boat or a water taxi.
Also in the area is Mt. Solmar if you'd like a challenging hike. What makes the rocky ascent worth it are the views from the top. From there you can see the water that surround the cape, the rock formations that characterize this part of the peninsula, and even downtown Cabo.
Apart from that, you can go inland and explore the town, do some shopping, enjoy the food, and take a look at the churches & the Cultural Center.
A great thing to do in Cabo is going diving to see the rich marine life at this end of the Baja Peninsula. You can also go on a Deep-Sea fishing adventure, or going whale-watching if you're there in the winter months.
For more ideas on what to do that aren't included in this Cabo travel guide, check out my post: Top 10 Things to do in Cabo.
Food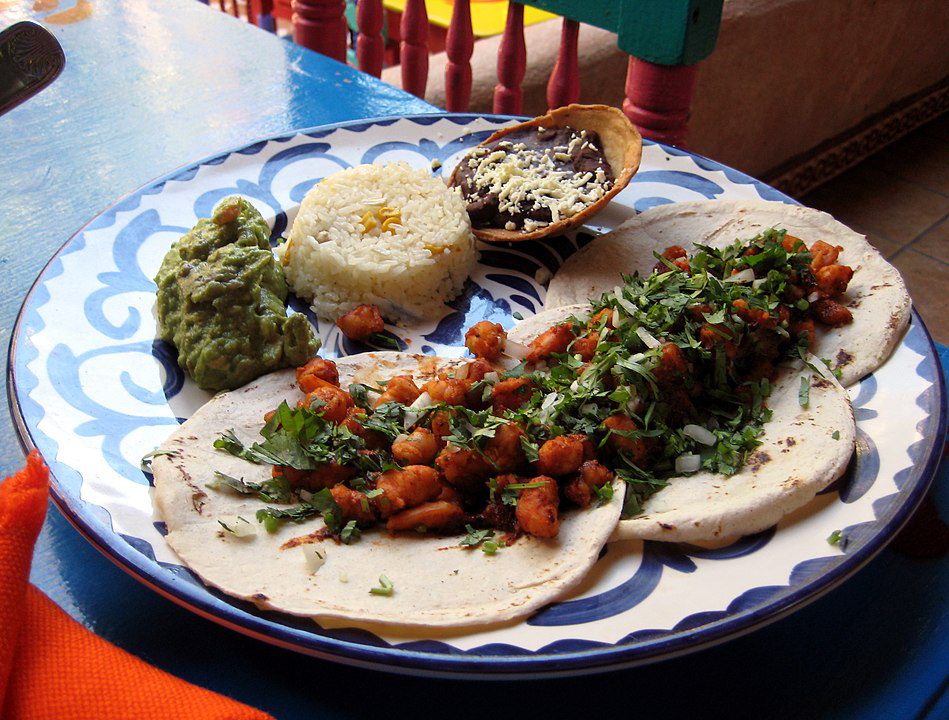 Cabo's location in Baja California makes it a place for Mexican food & fresh seafood, and there are plenty of those here. When you're in Cabo, make sure to have fish tacos, seafood tostagos, tortilla soup, ceviche, and all of that! The Mexican food here comes in different forms. There's traditional Mexican in some restaurants. There's also Mexican fusion where Mexican cooking is combined with other cuisines like Japanese, Peruvian, & Mediterranean, and served in fine-dining restaurants.
You can enjoy Cabo's food in taco joints, a burger joint near the marina, in seaside restaurants that also promise sunset views along with dinner, and there's even a farm near here that offers alfresco dining.
For specific restaurants to visit that aren't included in this Cabo travel guide, check out my post: Best Restaurants in Cabo.
Shopping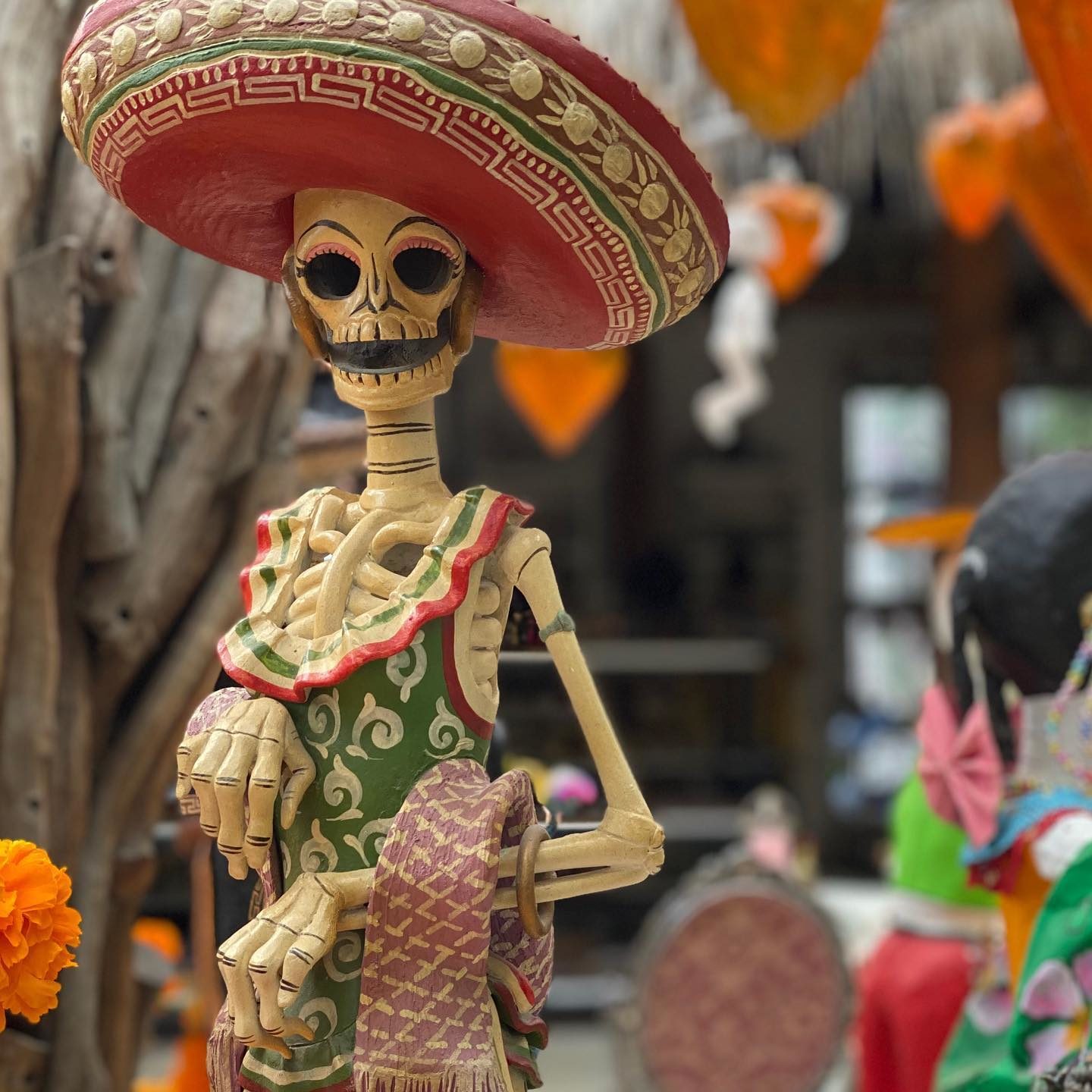 For some high-end shopping, head to Luxury Avenue or Las Tiendas de Palmilla near San Jose del Cabo. And for your regular shopping, there's Puerto Paraiso Mall.
The Marina area is a bustling one where you can shop for local food and for souvenirs. And Plaza Gali nearby sells jewelry & handicrafts.
In Plaza Amelia Wilke you have some local events taking place. You'll also find local artisans and artists selling their wares & artwork. Then there's La Coyota where you'll also find handmade jewelry, pottery, glasswork, clothes, linen, crafts, arts, & Mexican home decor. And in San Jose del Cabo there's the Gallery District for more local goods.
Geography
Cabo San Lucas sits on the southwestern tip of the Baja Peninsula in Mexico. It's located where the Gulf of California or the Sea of Cortez meets the Pacific Ocean. Cabo is where you have warm sandy beaches on one side and the craggy coast of the Pacific on the other. The rough wind and waters of the Pacific have carved out some rock formations at the cape.
Cabo's location makes it a great place to enjoy the presence of rich aquatic life. some of the activities made possible here are snorkeling, sport fishing, & whale watching (in the winter).
Situated just a few miles south of the Tropic of Cancer, Cabo enjoys tropical weather too.
Accommodation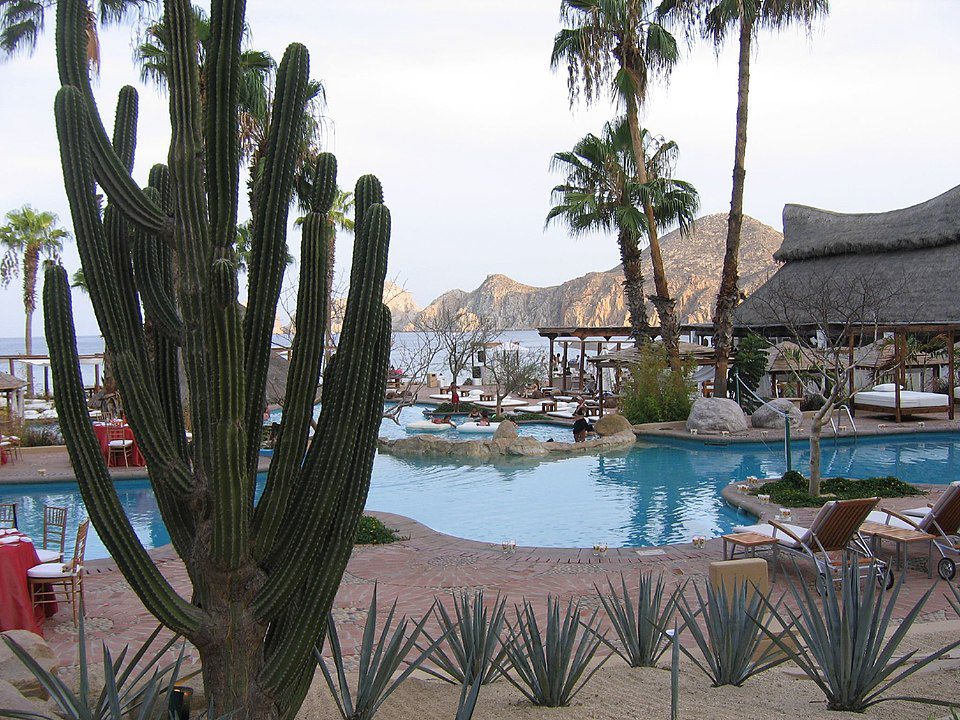 With Los Cabos being one of Mexico's most popular seaside resorts, there's no shortage of hotel rooms in the area. There's everything from the big names in the hospitality industry to budget hotels in the cities of Cabo San Lucas & San Jose del Cabo. You'll find that the corridor that connects the two cities also has a lineup of hotels & resorts.
You can pick your choice of accommodation depending on what you'd like to be staying close to: beaches, nightlife, town area, golf, or the quieter inland areas.
Transportation
Although you can drive to get to Cabo, most visitors prefer to fly into the area. You can get to Los Cabos International Airport from several US cities.
The airport situated near San Jose del Cabo is around a 30-minute drive to Cabo San Lucas.
Yet others visit on cruises.
For local travel the preferred mode of transport is taxis. Use them to go between Cabo San Lucas and San Jose del Cabo, or make stops on the tourist corridor, . If you'd like to cut costs, there are public busses make many stops along the corridor.
If you'd like to drive around, a number of popular car rental agencies so you can rent a car near the airport.
Best time to visit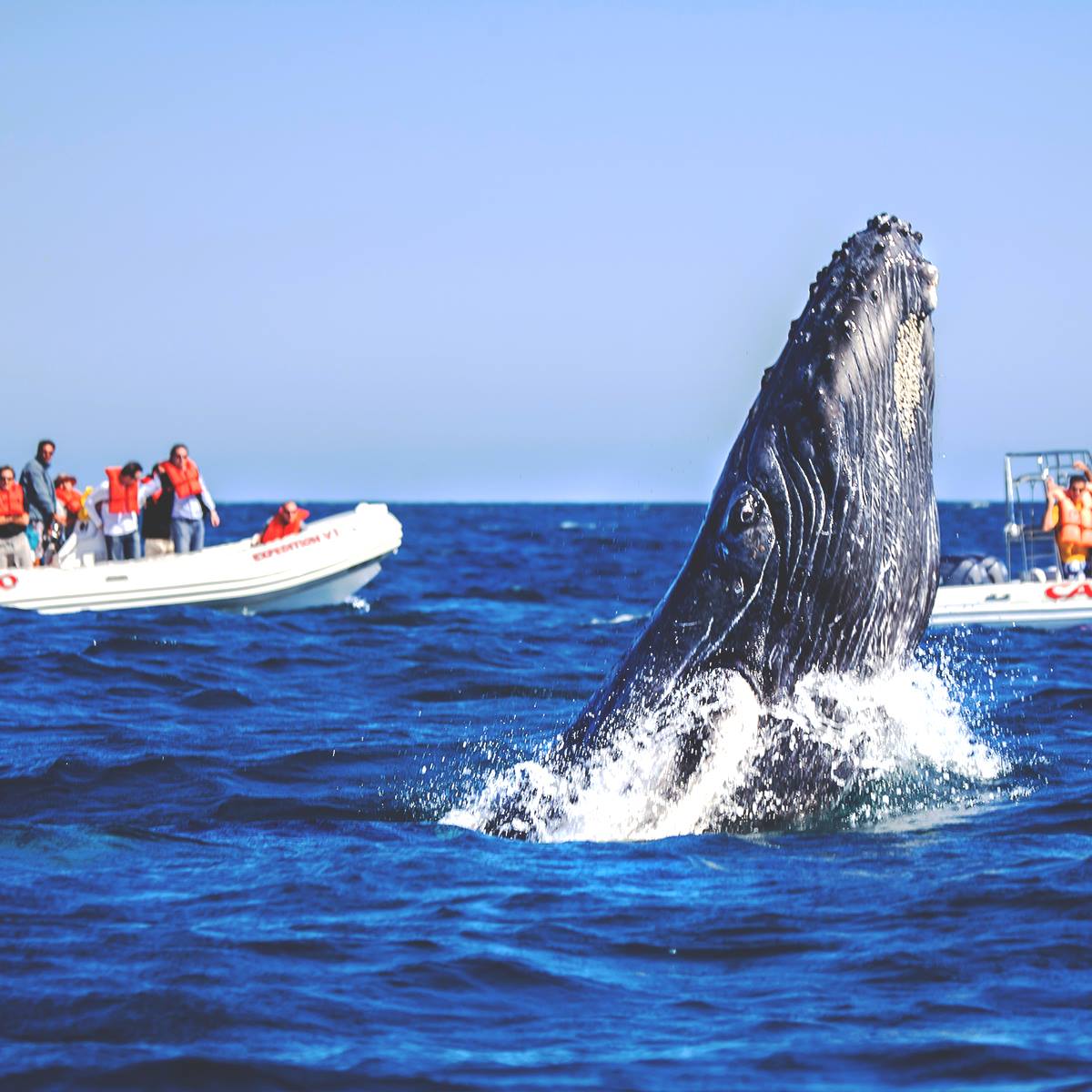 Peak travel season in Cabo is in the winter, between the months of December and April. March & April bring in spring breakers in large numbers. This is the best time to travel as far as the weather is concerned.
Winter is also the best time to go if you'd like to see dolphins. In early winter, you see more adult dolphins. Towards the end of the season, you get to see the young dolphins too.
May-June is the season to go if you'd like to avoid crowds and you don't mind missing the dolphins. This is the shoulder season so the room rates are decent and the weather is not bad either. The next best time to visit would be after the summer storms and before the next tourist season, and that would be in October or November.
Nearby destinations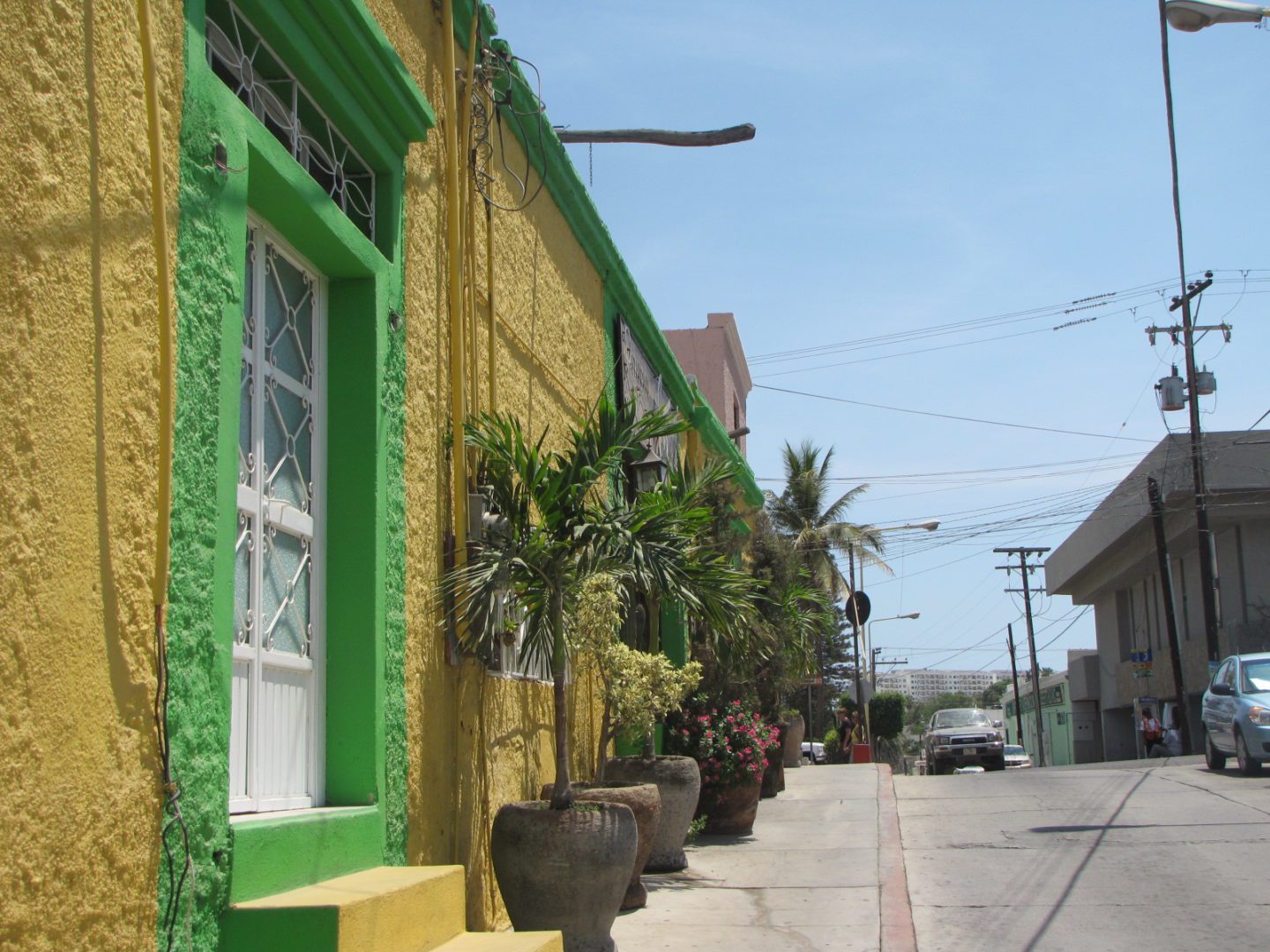 Despite being a Cabo travel guide, I wanted to include some nearby areas that you can visit as well. It goes without saying that people who visit Cabo visit the neighboring 'old town' of San Jose del Cabo. This city has architecture to show and lots of opportunities to dine & shop. Together the two cities (Cabo San Lucas & San Jose del Cabo) are called Los Cabos, and there's so much to see and do here.
While you're in the area, you might also want to go see Plaza Turistica y Artesanal Tropico de Cancer where there is a monument marking the Tropic of Cancer as it crosses the Peninsula. The attraction is a little over an hour's drive from Cabo. Further east is Cabo Pulmo National Marine Park if you'd like to go scuba diving in a coral reef.
If you'd like to go further out, you could also consider Las Paz, the capital city of the state of Baja California Sur.