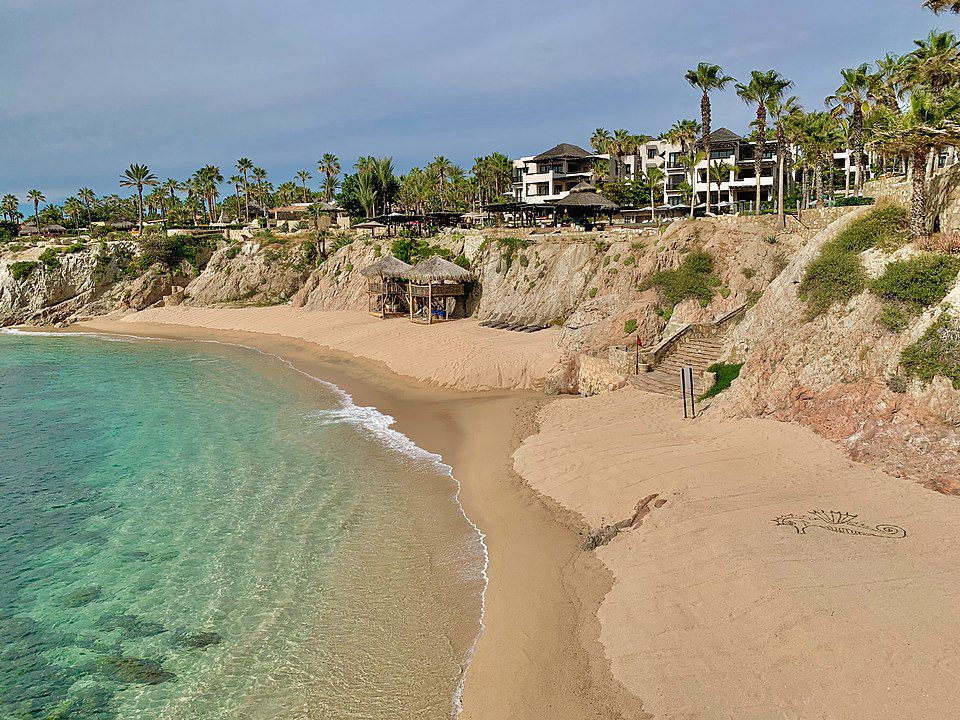 Cabo San Lucas's biggest attraction must be its beaches. However, among the top 10 things to do in Cabo are also things like visiting the rocky tip of the peninsula, hiking up a mountain, whale-watching, going snorkeling, & deep-sea fishing. You can also go golfing. And you must visit the historic town of San Jose del Cabo when you're in the area.
1. Enjoy the beaches at the tip of Baja California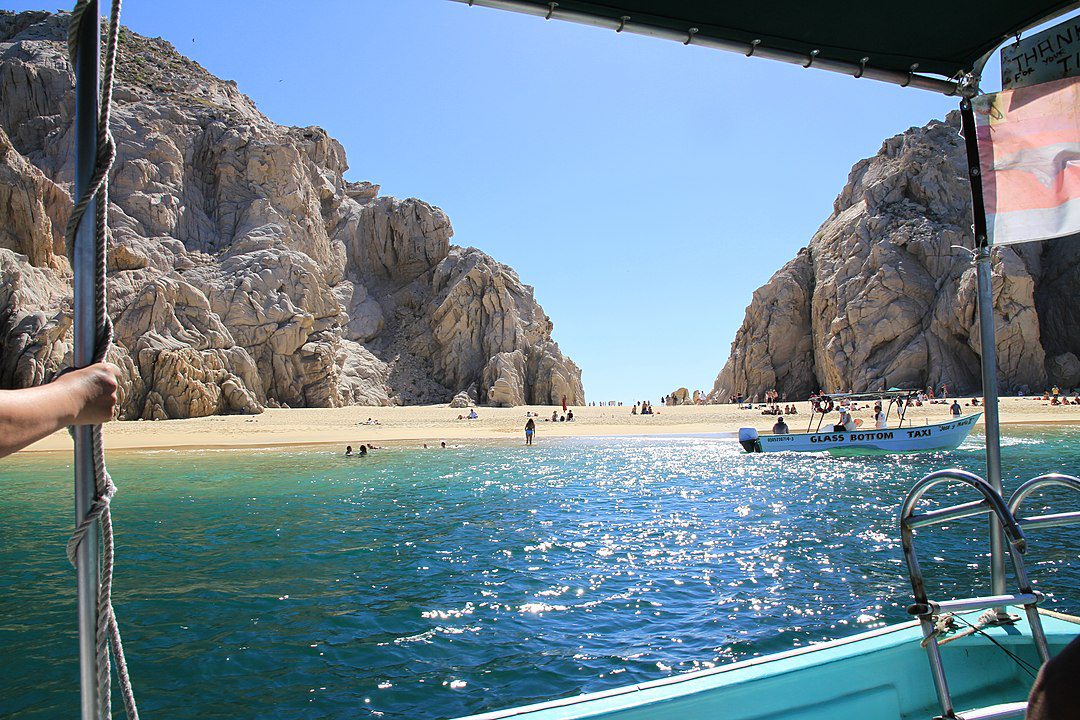 Spending time on the beach has to be at the top of the list when it comes to the top things to do in Cabo San Lucas. When you're here, you're at the southern end of Baja California where the Gulf of California meets the Pacific Ocean. You're where the water is pretty and there are many stretches of sand where you can enjoy tropical weather. There are around 20 beaches in and around Cabo!
Playa El Medano is one of the most popular beaches in the area. It's the largest too. This beach is a favorite among the vacationers who descend to this part of Mexico during Spring break. However, the 2-mile beach sees a lot of traffic all through the year. There are restaurants, bars, & shops by this beach. This is also a good place to find facilities for some water-related activities like paddle boarding, kayaking, & parasailing.
Another beach that's popular is the picturesque Playa del Amor or Lover's Beach. This beach is on the Sea of Cortez (Gulf of California) and is ideal for swimming and snorkeling. Most visitors to Playa del Amor also visit its twin beach on the other side of the rocks, Playa del Divorcio, where you can see the rough waves of the Pacific. It's forbidden to swim on this beach on the Pacific Ocean.
Other well-known beaches you could visit in the area: Santa Maria Beach, Chileno Beach, Los Cerritos Beach, & Playa Solmar.
2. Photograph the rocks of Lands End
The next best thing to do in Cabo San Lucas has to be to go see the rocky outcrops of Lands End. Also called El Arco, this place is most known for the arch that has become a symbol of this seaside destination.
Located on the southern end of Cabo and between the beaches of Playa del Amor and Playa del Divorcio, the rocky landscape of Lands End can be attributed to the rough water and wind that the area is known for.
Take a water taxi or a boat to the area to bring back pictures of the natural arch and the other rock formations here. This part of Cabo is gorgeous at sunset time too.
3. See the aquatic life of the area
The southern end of the Baja Peninsula is also known for its underwater riches. The warm water here is home to a large variety of marine creatures like mahi mahi, striped marlin, manta rays, sea turtles, sharks, & whales, making it a great place to go scuba diving & snorkeling.
4. Go Whale-Watching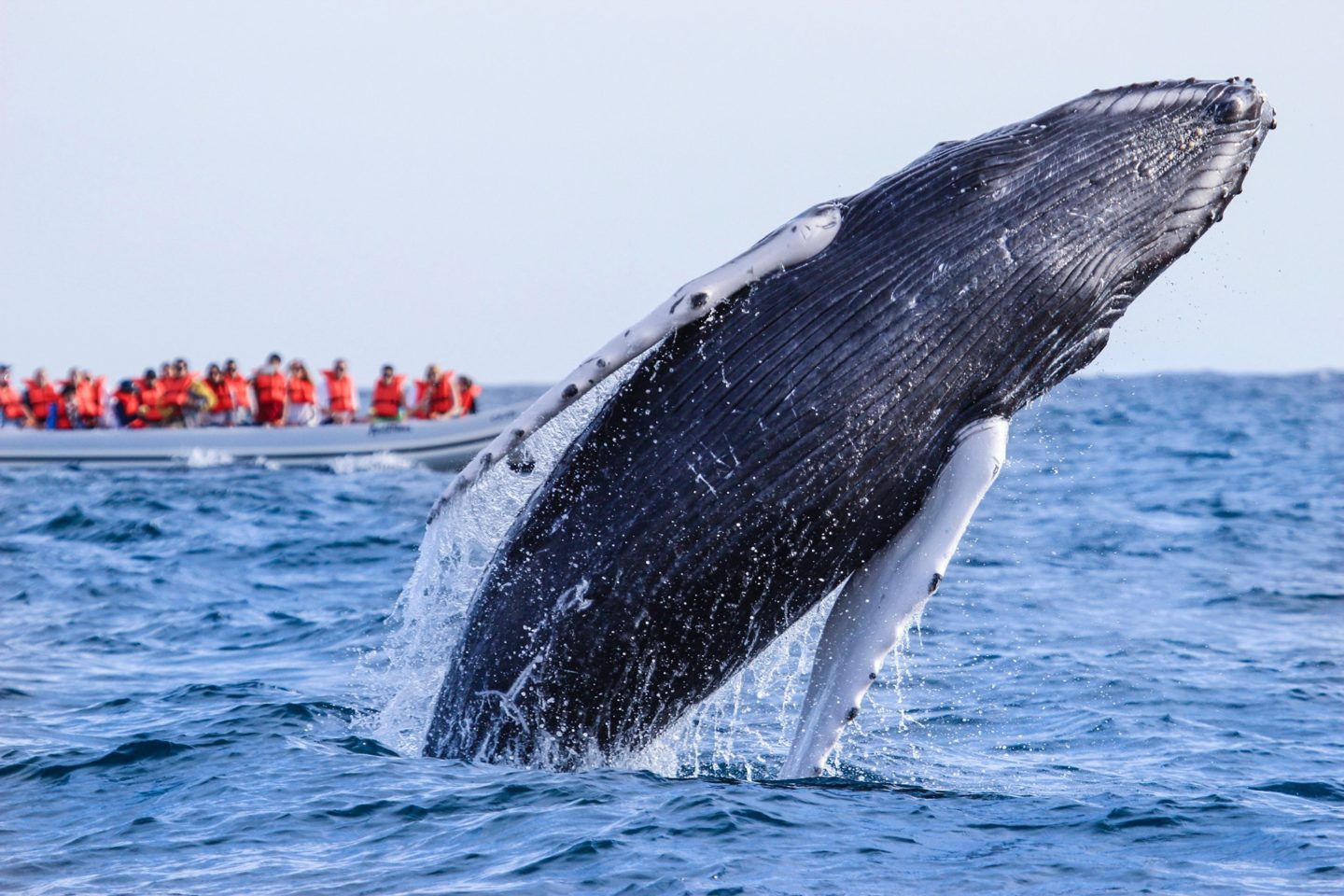 Cabo San Lucas is also a major whale-watching destination. Different types of whales can be seen here especially during the migration period.
They say the best time to see most whales is from December to April, and if you're here between January and March, you might even see some baby whales. There are many tour companies that offer whale-watching trips with some of them having marine biologists playing guides on the tour boats.
5. Try Deep-Sea Fishing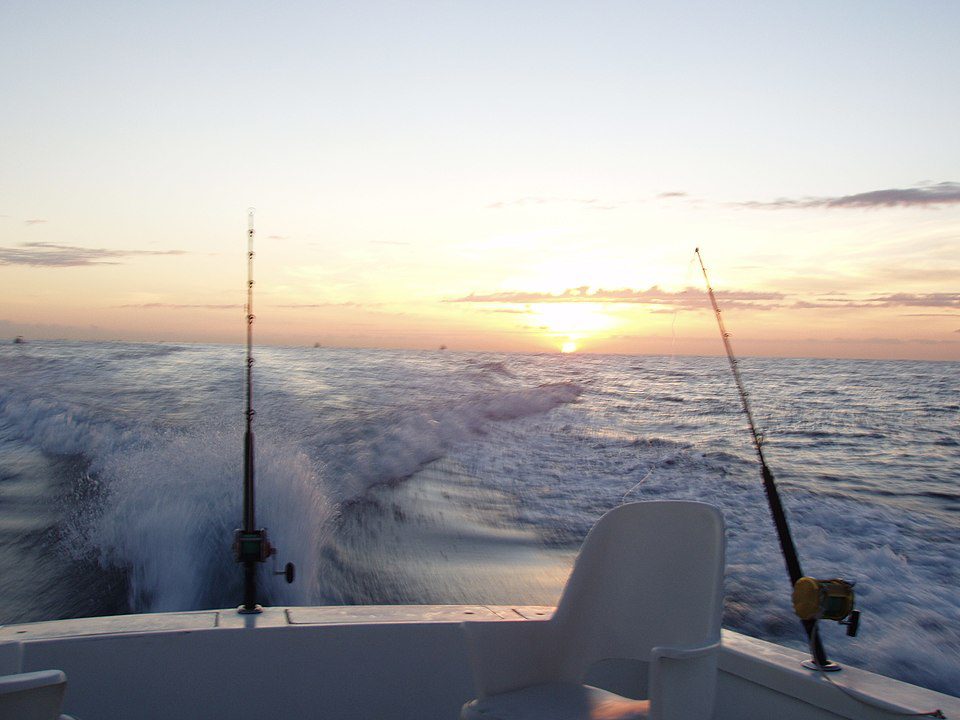 With all that wealth under water, Cabo is also a place to go deep sea fishing. If you're into fishing or would like to know what it's like to go on fishing trips far out into the sea, you'll find a lot of opportunity here.
There a several companies that offer these fishing adventures to tourists. Most of them leave early in the morning and you can come back with catches of mackerel, mahi mahi, tuna, & other fishes.
You can also opt for private fishing excursions.
6. Check out Marina Cabo San Lucas
The marina, which is one of the most happening parts of town, is just around 10-minutes' walking distance from the downtown. Stroll through the waterfront and you'll see that there's much to see & do here. You can grab a meal, go shopping, or sip a drink while taking in the views.
The view includes that of the bay, the boats in the marina, local fishing boats, & luxury yachts leaving & returning, and all of that. Many aquatic adventures like sport fishing and snorkeling tours start from the marina so there's always a lot of activity here.
It's also a lovely place for a sunset stroll.
7. Hike up Mt. Solmar
If you want to get away from the touristy areas and go on a hike the place to go is Mt. Solmar. It's also where to catch the best view of Cabo San Lucas.
Mt. Solmar stands on the peninsula south of Downtown Cabo. You'll have to do a 10-minute drive from there in order to begin the hike. It's a short hike but it might be quite challenging considering there's no official trail here and the path up is rocky. But at the end of hike are views that will make it all worth it. From the top of the mountain you'll see the town of Cabo, the beaches, & the rocky surroundings of Lands End.
The sunset views from here are also unbeatable.
8. Take a look at the Church of Saint Luke
If you're interested in churches, architecture or historical buildings, one of the structures you don't want to miss in Cabo is Parroquia San Lucas Evangelista or the Parish Church of Saint Luke.
One of the oldest constructions in town, this church dates back to the 1700s. It was built by Spanish Missionaries. Although it has seen a few renovations, it's said that the church has not changed much from what it looked like in the 18th century. The things to see here include 2 ancient bells.
This church is located near the town square and not far from the Marina and is still in service. And there's a bilingual mass on Sunday if you'd like to attend.
9. Go Golfing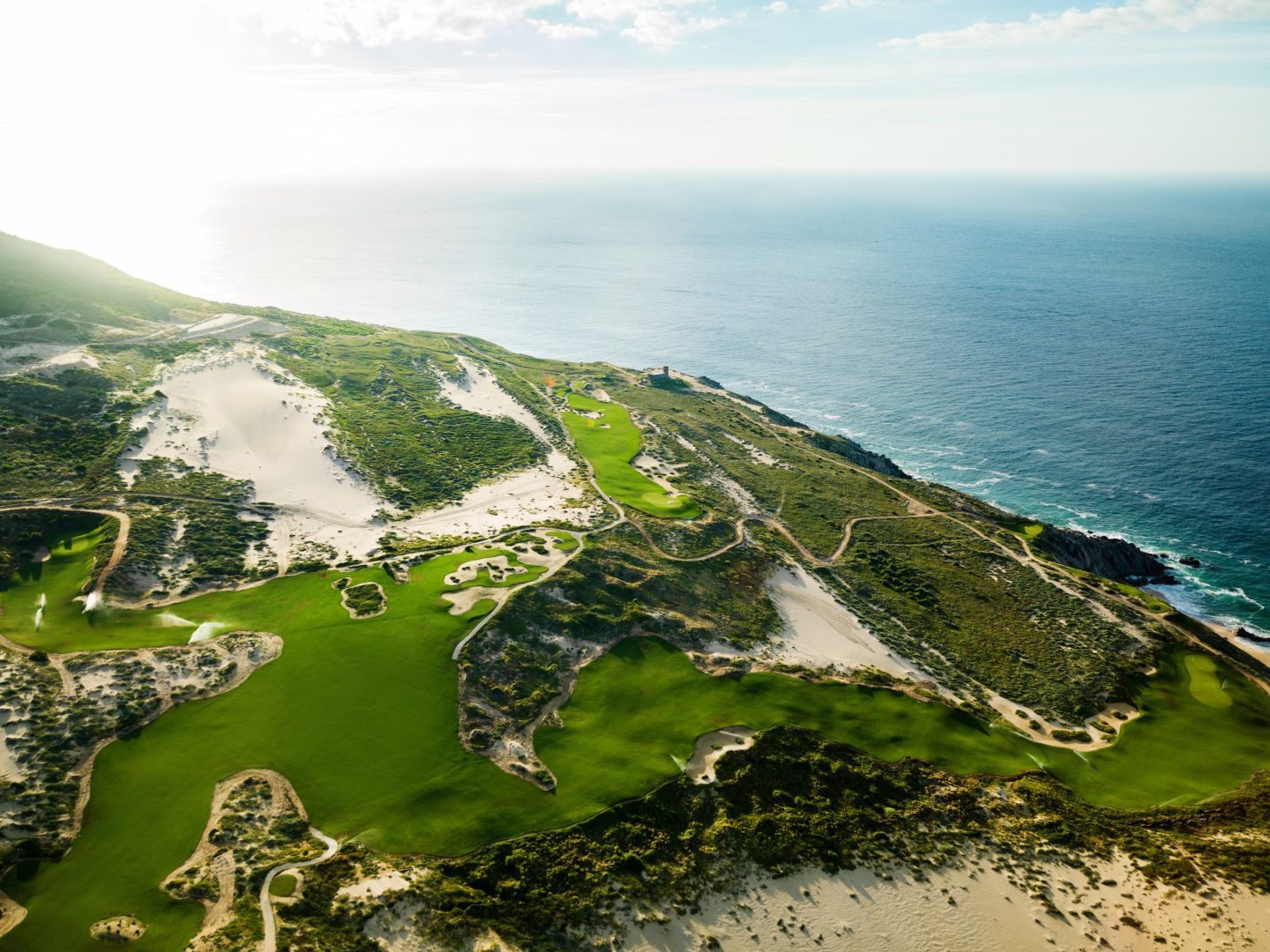 Cabo also has some world-class golf links you might want to putt on. Here you can golf in natural settings; beside white dunes and views of the Gulf of California!
Some places you might want to look at to go golfing are Diamente, Cabo del Sol, and Quiver Golf Club. If you don't mind going as far as San Jose Del Cabo, there's El Dorado, Palmilla Golf Club, & Club Campestre San Jose.
10. Drive to San Jose Del Cabo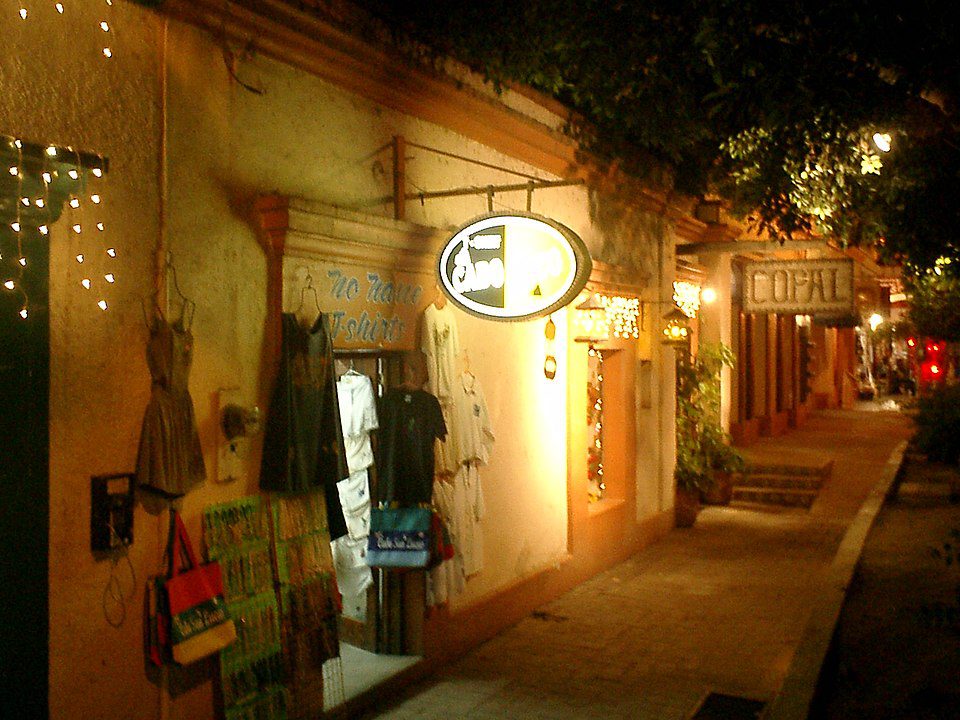 Most visitors to Cabo San Lucas make it a point to visit its sister town of San Jose Del Cabo, a 30-minutes' drive away. Take the Tourist Corridor to the east and you'll find yourself in the 'old town' that will give you peek into historic Mexico.
This town has charming buildings, a bustling plaza, churches, art galleries, & lot of shopping opportunities.