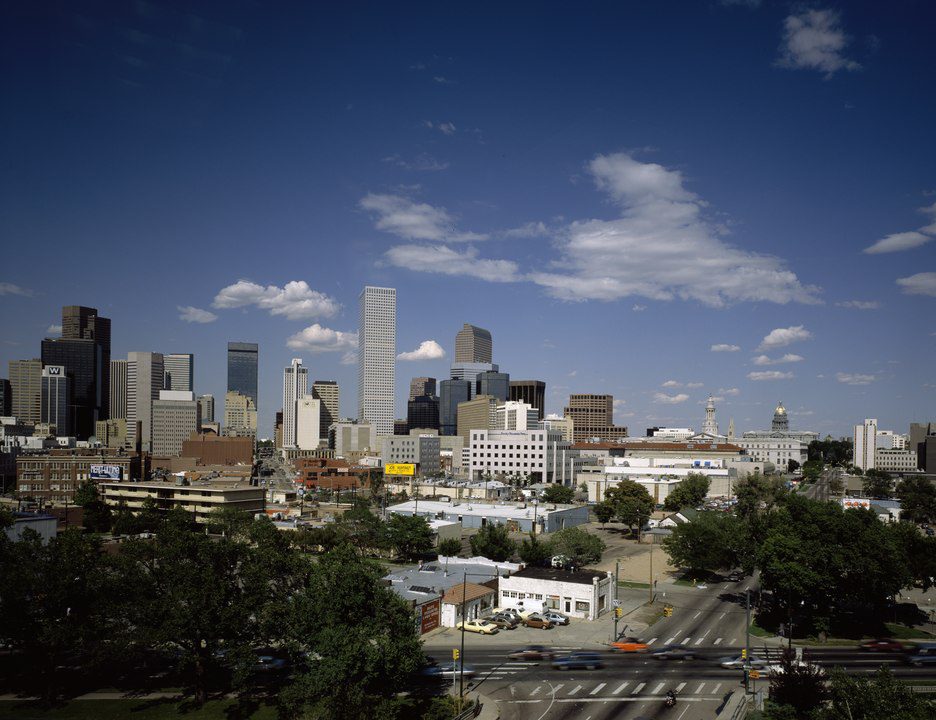 Denver is the capital of the state of Colorado. It's the largest city in the state and the most populous one. It's also known as the 'Mile-High City,' owing to its elevation; the city is said to be around a mile above sea level. Visitors to the city have some historical sites & buildings to see, some museums, a renowned zoo, and a botanical garden. Denver also has a lot of great outdoors and is known for scenic beauty, hiking, and skiing. Read on for a complete Denver Travel Guide!
History
Denver was initially 'Denver City,' and named after James Denver, a governor of the Kansas Territory.
The area around present-day Denver was sparsely populated in the early 19th century. In the 1850s, gold was discovered where today's Englewood is, and soon more people started moving to the area.
With more gold being found in the eastern parts of the Rockies, a few settlements developed by the South Platte River. Rail routes and wagon routes brought in more people as well as supplies for the settlements. And then it's said to have gone on to become a transportation and business center in the area.
In 1861, there came to be an area called the Territory of Colorado and then, 6 years later, some of the settlements around here were put together to make 'Denver City,' which then became the territorial Capital.
In 1876, Colorado was added to the union and in 1881, Denver became the permanent capital of the state.
What to see and do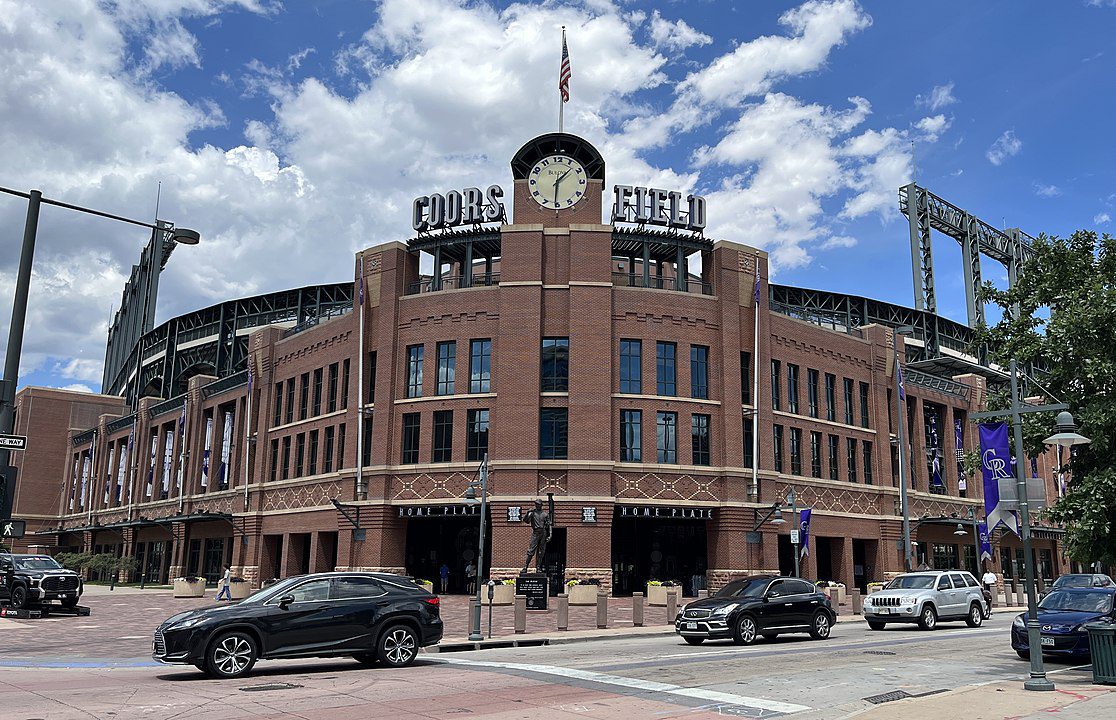 With Denver being the capital of Colorado, one of the most popular things to see while you're here is the Colorado State Capitol. It was modeled on the lines of the National Capital but has a golden dome in honor of the gold rush of the area. It was here at the state capitol that the city's elevation was measured, and that in turn led to Denver being named Mile-high City.
The most-visited places in the Mile-High City include the US Mint in Denver, which is still in operation, Denver Botanical Garden, which has in it a large collection of plants & trees in 50 smaller gardens within it, Denver Art Museum, & the Museum of Nature & Science.
Another place you cannot miss is Larimer Square, the city's first-ever commercial area, which was developed during the gold rush in the mid-1800s. Molly Brown Mansion, a Victorian building that belonged to socialist & activist Molly Brown is another historical structure you might want to include in your itinerary.
Other popular attractions are the city's ballpark — Coors Field & Red Rock Amphitheater, which is a popular concert venue set up in the middle of a red rock landscape.
There are several other red rock attractions a few miles' drive from the city.

For more ideas on what to do that are not included in this Denver Travel Guide, check out my post: Top 10 things to do in Denver.
Food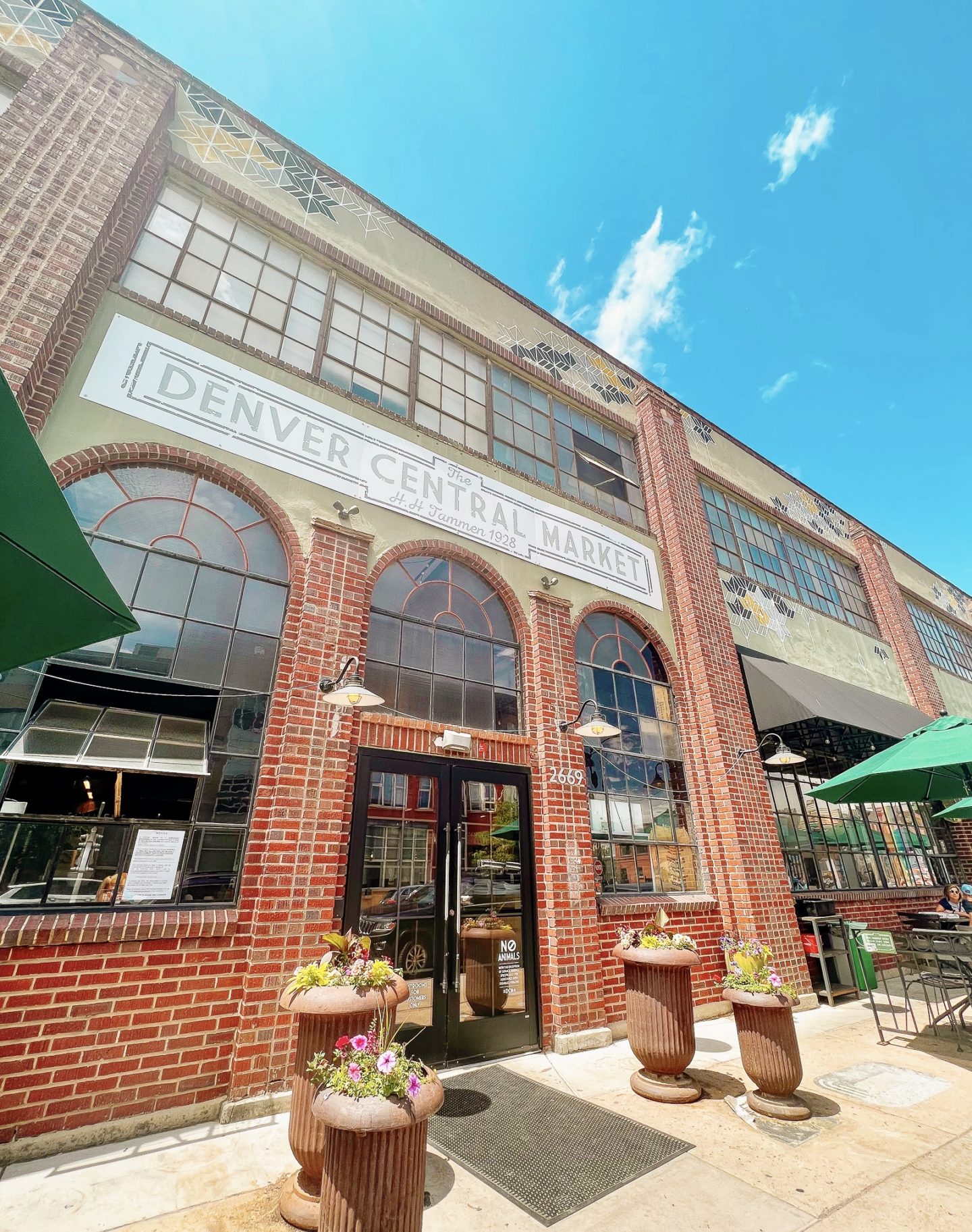 As a big city in the state of Colorado that's seen people from all over visit and settle in it, Denver's food scene has been steadily growing. You'll find that many different cuisines have made their way to Denver.
This city also has a lot of restaurants offering upscale dining options, tasting menus, & farm-to-table food.
To further explore Denver's food, visit Denver Central Market for some local coffee, baked goods, pizza, & chocolate. You might also want to try the food at the Cherry Creek Fresh Market, which is the city's largest farmers market. It's open from May to October.
As for what to try while you're here, look for Lamb Fondue, Rocky Mountain Oysters, French Onion Soup Dumplings at ChoLon, Artichoke Tortelloni from Rioja, and Donuts from the local Voodoo Doughnut, to name a few items.
For specific restaurants to check out that aren't included in this Denver Travel Guide, check out my post: Best Restaurants in Denver.
Shopping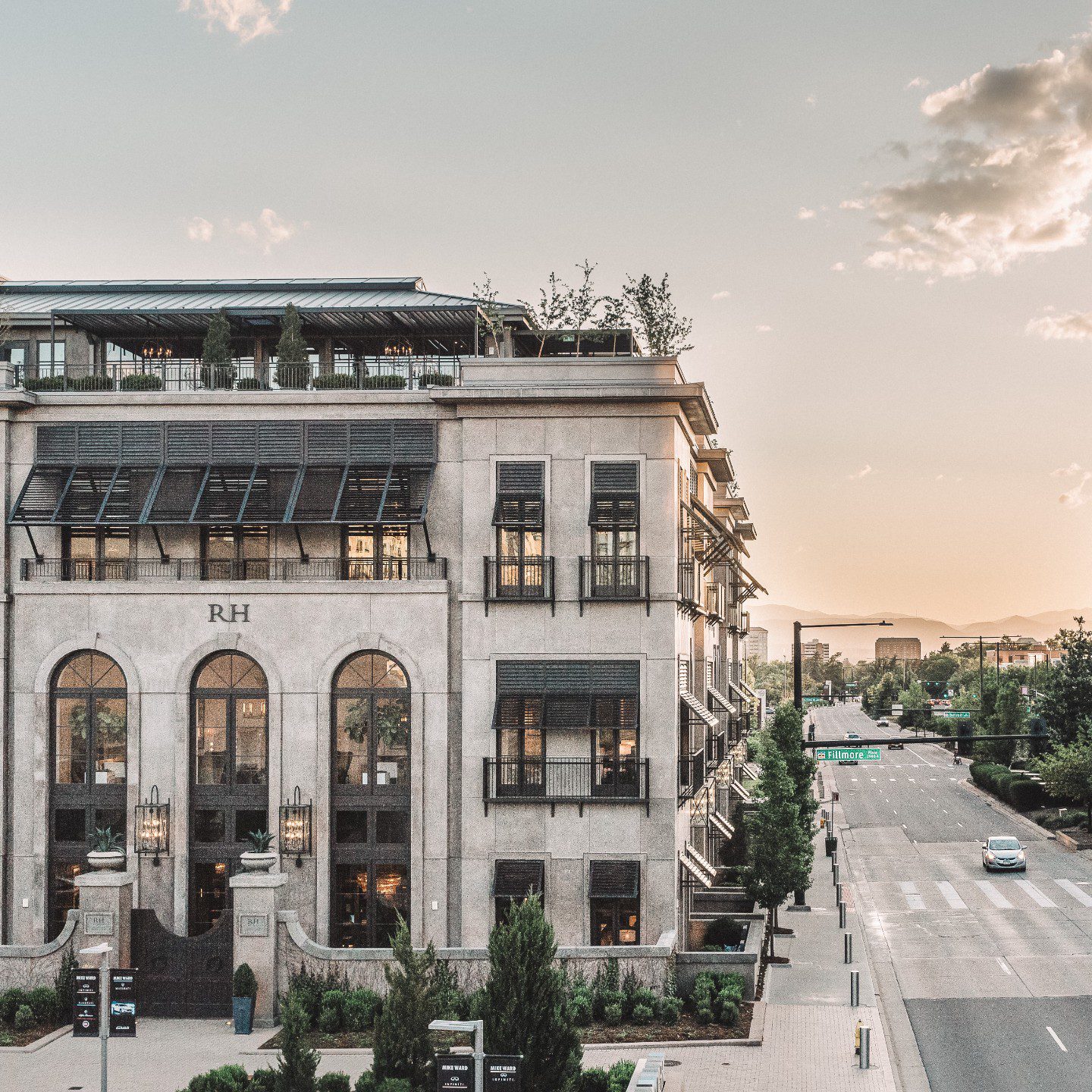 If you're a shopper, there's a lot to explore in Denver. One of the first places you might want to visit is the first-ever commercial square of the city. This business area that dates back to 1850 is still the heart of the city with a number of stores dealing with high-end fashion, vintage clothing, & handmade gifts, many of them in historical buildings.
Other shopping hotspots in the capital city are the pedestrian-friendly 16th Street Mall, Cherry Creek Shopping District, Union Station area, & LoDo.
Go to SoBo (South Broadway) for arts, crafts, & unique gifts. You might also want to check out Antique Row in South Broadway and Mile High Flea Market in Henderson for more unique wares.
Things to take back from here: some beer from its many local breweries, local chocolates, art, SOM footwear, and antiques from Mile High Flea Market or Antique Row.
Geography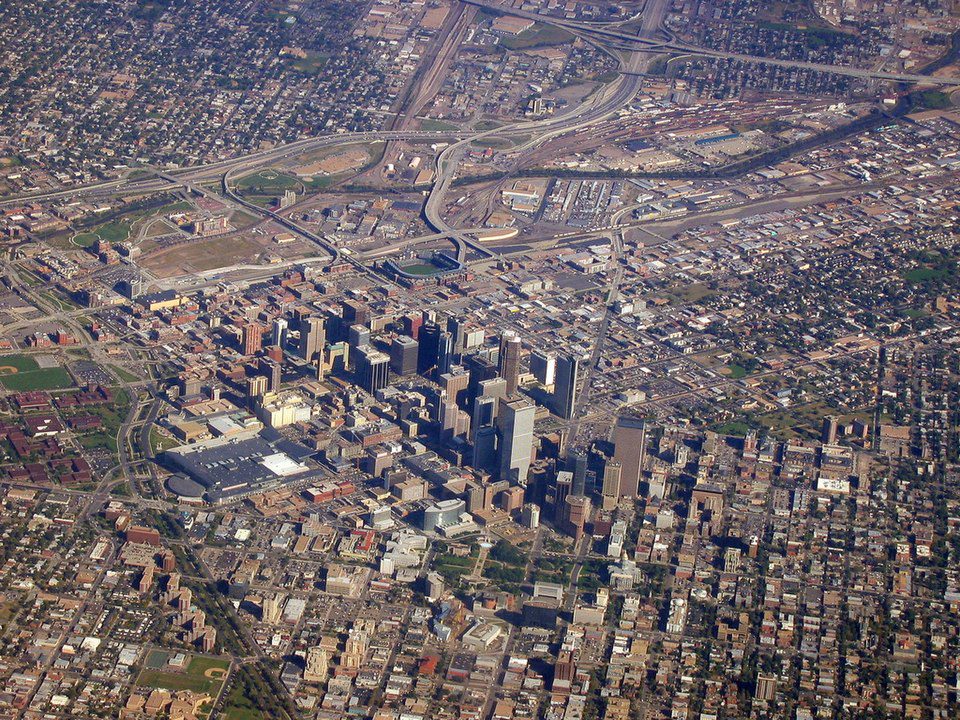 Denver is situated in the rolling plains of South Platte Valley. It's also between the Great Valley in the East and the Front Range of the Rocky Mountains on the west.
Denver is also said to be around 5280ft. above sea level and its elevation has gifted the city its name, Mile-High City. On the steps of the Colorado State Capitol are the steps from which the city's elevation was measured & marked.
Accommodation
Denver's Downtown area, Central Business District, & the Golden Triangle are all good places for first-time visitors to stay in.
LoDo (Lower Downtown) has some Victorian architecture, restaurants, & bars. Union Station is quite the cultural center of the city. It has a lot of restaurants & bars as well as shops & transportation facilities. Coors Field is also in the area.
If you're interested in checking out the nightlife here, the Union Station area is not a bad option. You can also consider LoDo, CBD, & Highland.
RiNo (River North Art District), just north of Union Station used to be an old warehouse area but is now known for its bars & restaurants. And you'll find some apartments to rent here.
Capitol District & the Golden Triangle are good places for business travelers and you'll find some budget accommodation here too. If you'd like to stay in some place upscale, look for something in Cherry Creek.
SoBo (South Broadway) & Five Points are other places to stay in when you're visiting Denver.
Transportation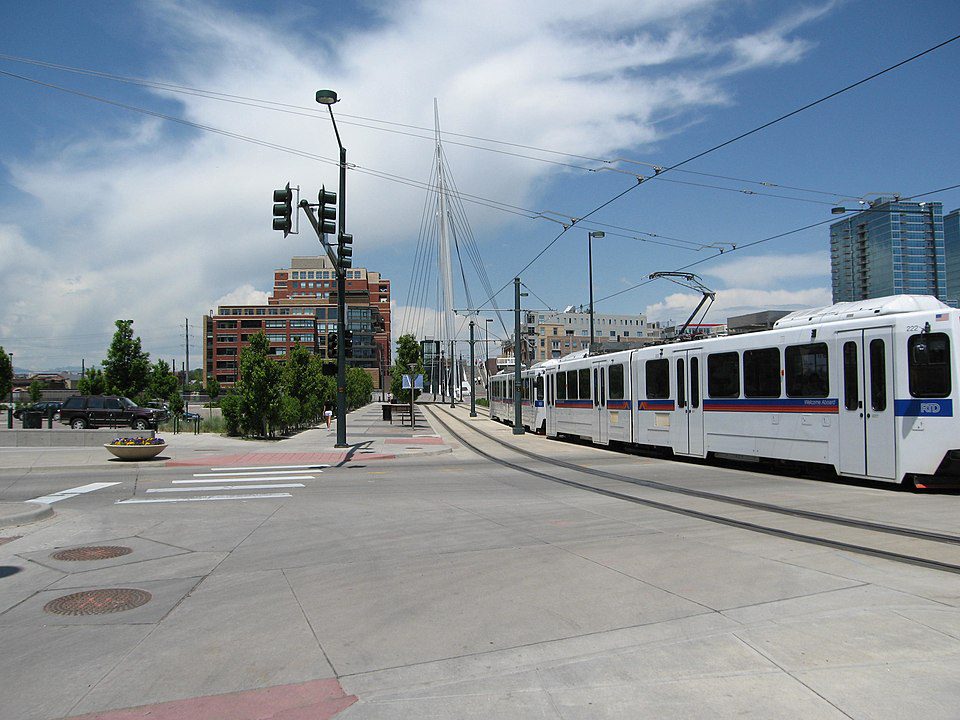 What's a Denver Travel Guide without info on how to get there? If you're planning to take a flight into the area, your airport is going to be Denver International Airport. It's around 18 miles away from the downtown. However, there are trains that will get you to Union Station in the city.
Amtrak's California Zephyr that travels between Emeryville in California and Chicago, IL, passes through Denver. So if any part of that route works for you, you're in for a scenic ride to the Mile-High City.
If you'd like to take the road, there are greyhound buses or you can drive into the city. US 40, I-25, & I-70 make it easy to get to Colorado's Capital City.
As for getting around the city, you could use the light rail, which connects Downtown Denver to different areas of the city. Or you can bike around. Having a car to drive around is also a good idea as there are several natural attractions a few miles out of the city. You could even rent a car to drive out to red rock attractions and other tourist attractions.
Best time to visit
Denver's peak tourism season is from June to August when it's warm and schools are out. Around this time of the year, the roads to all the high-altitude places near Denver are also open. It's also a good time to see the wildflowers of the region.
April through May, as well as September & October, are some of the best times to visit if you prefer to go before the tourists come, or when most tourists are gone. And room rates are reasonable too.
If you go in the fall, you get not just some good hotel deals but also a chance to see fall colors in and around Denver. It's a great time for your hikes around the area as well. And it's beer season so you might get to partake in the activities of the Great American Beer Festival and Vail Octoberfest among other smaller events.
Go in winter and you can go skiing in the Rockies and enjoy the other snow activities in the area. And you get the best possible room rates as well.
Nearby destinations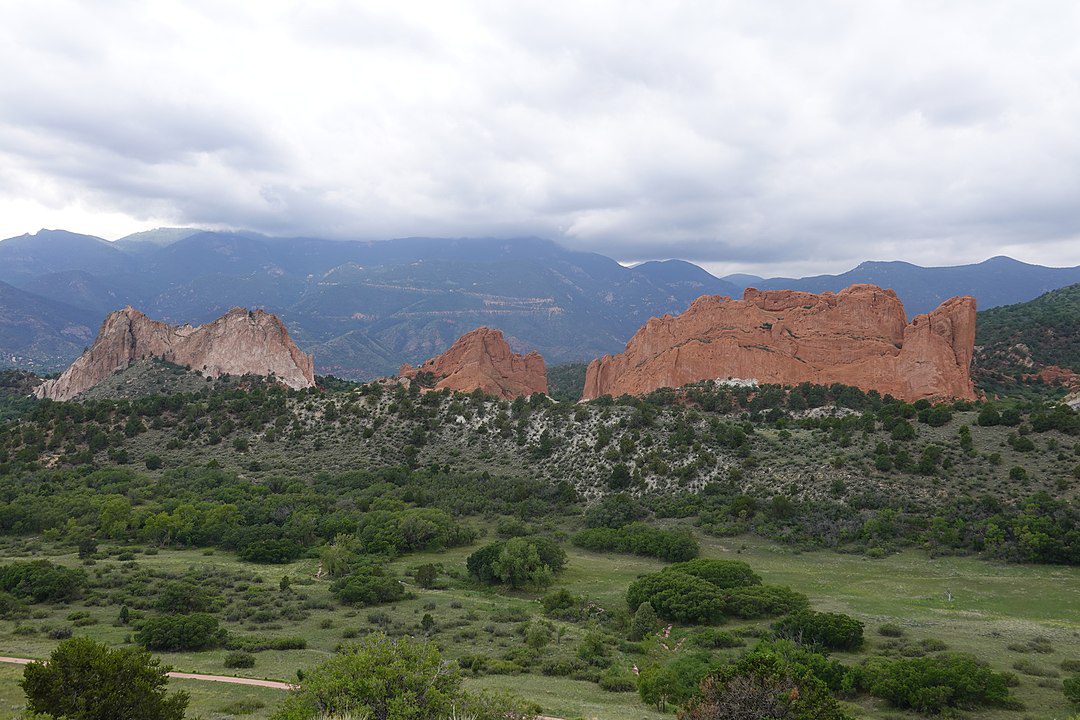 Despite being a Denver travel guide, I wanted to include places to check out nearby! With Denver's proximity to the Front Range of the Rocky Mountains, there are a large number of attractions up in the mountains near here. First of all, there's Rocky Mountain National Park to which you can easily day-trip from the city.
Other natural attractions near here that you'e not going to want to miss seeing are Mt. Evans, Pikes Peak, & Garden of the Gods. You might also want to consider a trip to Aspen, Black Canyon of the Gunnison National Park, & Great Sand Dunes National Park.