If you are a world traveler, odds are you are an adventure seeker just like me. If that's the case, there is an experience in you will NOT want to miss: living on a boat in Indonesia for a few days. This was one of the best experiences I have had so far in my life (& I was even sick for a day of it). Living on a boat in Indonesia for 3 days will go down as one of the coolest things I've ever done, that's for sure.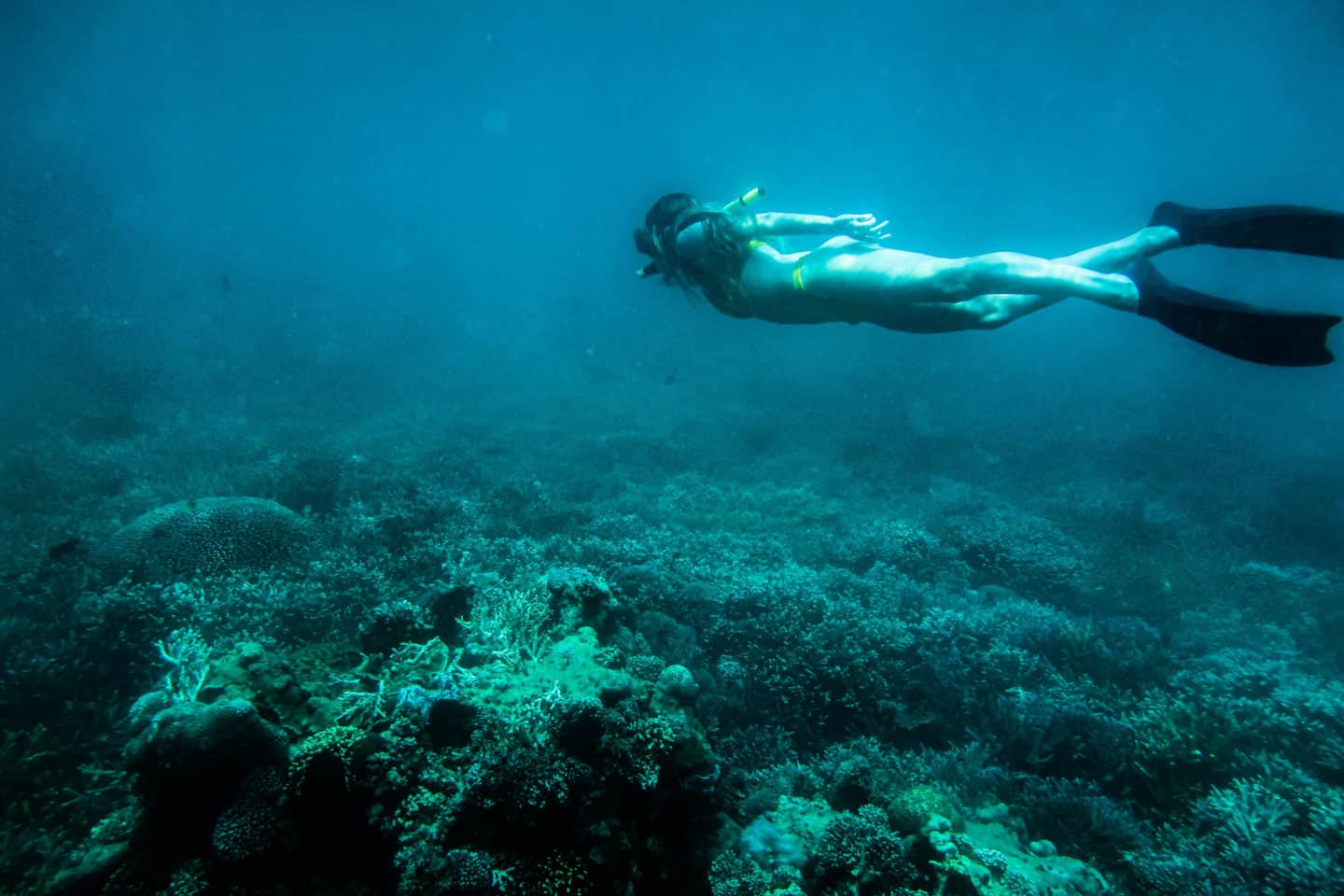 I did a lot of research on an experience like this once I saw a fellow blogger had done it. If I was going to be stuck on this boat, I wanted to make sure that it was with a company I liked! This company was absolutely FANTASTIC.
The boat itself was a wooden boat with 3 rooms, one for you & the others for the crew. There was a nice table to eat at the front of the boat & a ladder to an upper deck where you could lay on loungers & enjoy the views.
The crew was also amazing. A couple of them didn't speak English, so we didn't interact with them much. However, we had an English speaking guide whose entire job was to make sure we were enjoying ourselves & to walk us through each of our stops. We also had a chef who made all of our meals which were delicious! There was always way too much food for us to eat & many options in case you didn't like one of them. Overall, loved my experience with this company.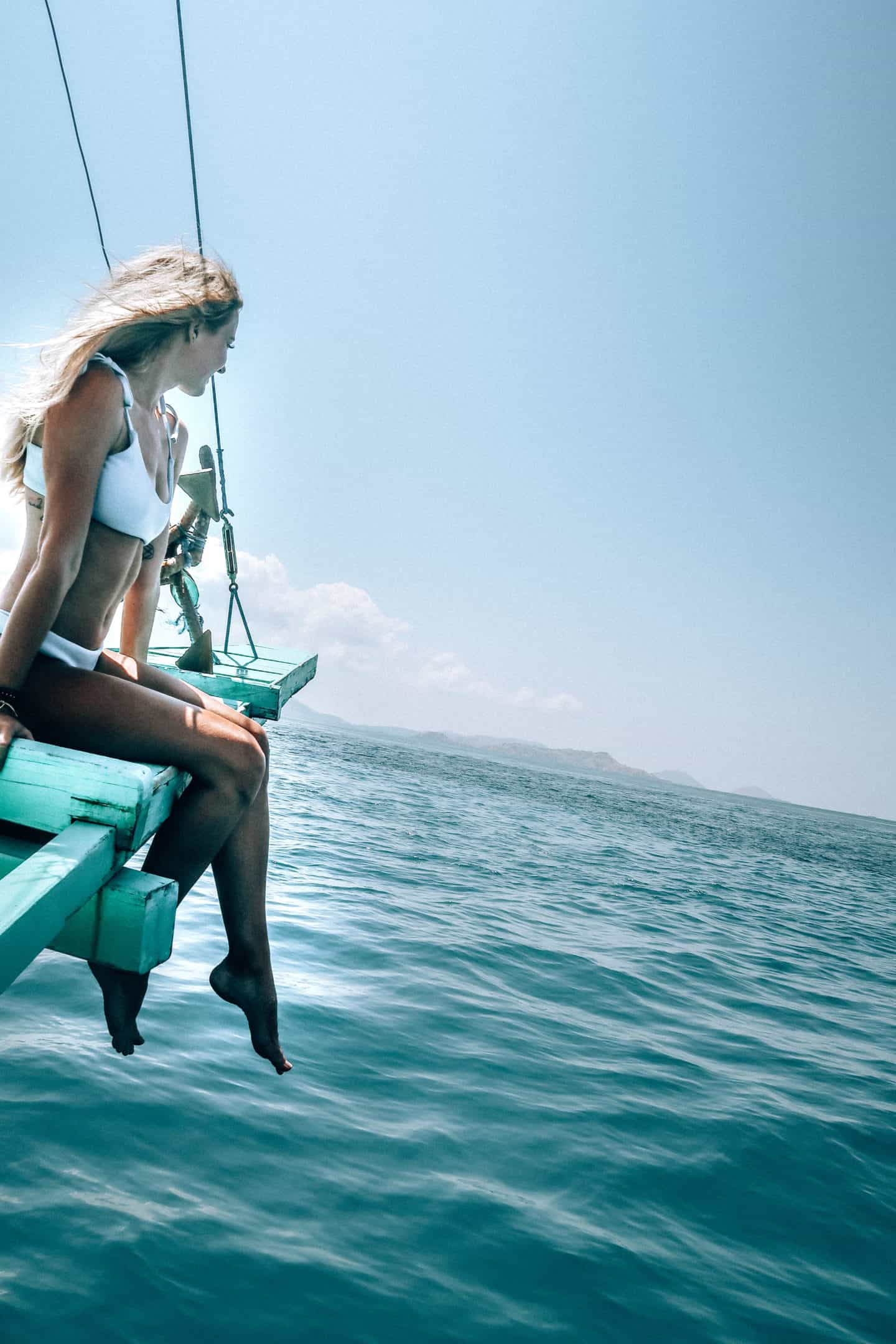 The Stops
We ended up choosing the 3 day tour. This tour included the following stops:
Kelor Island: Swimming, snorkeling, relaxing or hiking
Rinca Island: Short, medium or long treks to see the Komodo dragons & other animals
Kalong Island: Sunset to watch thousands of bats fly from the mangroves
Padar Island: Hike to the top for sunrise
Pink Beach: Swimming, snorkeling, relaxing or hiking
Komodo Island: Short medium or long treks to see the Komodo dragons again & other animals
Manta Point: Snorkel with the manta rays
Siaba Island: Snorkel with giant sea turtles
Kanawa Island: Swimming, snorkeling & relaxing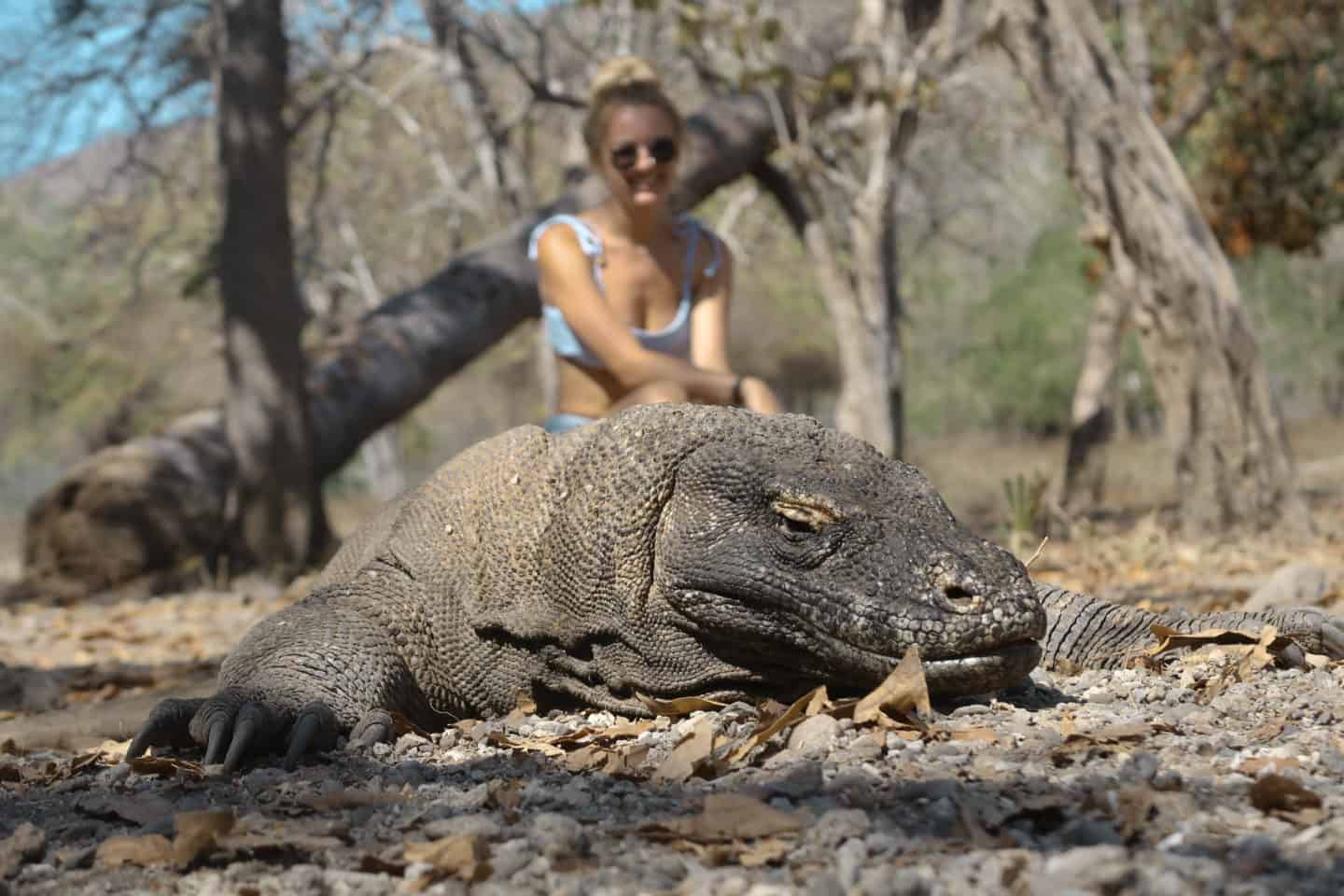 The Experience
I consider the ocean my happy place, so this was like heaven for me. I got a lot of questions about if I got seasick, & despite the fact that I can get motion sickness pretty badly I didn't at all! I think all of the fresh air helped a ton. I know I mentioned that I was sick for a day & it was with a really bad cold. I felt like absolute crap. But the tour guide told me to just get my snorkel gear on & get in the water – told me to trust him. I did as I was told & being in the salt water that long made me feel SO MUCH BETTER. It only added to my love for the ocean.
As we explored the ocean, we spent much of our time in the water. In some of the most magical moments of my life, I was swimming a foot away from giant manta rays & sea turtles. The feeling in these moments is absolutely unexplainable. One of those things you have to experience to understand.
The time spent on land was also amazing. This included sunrise hikes, getting up close & personal with Komodo dragons, unbelievable views from the tops of small mountains, & stunning beaches with crystal clear water covered in starfish.
This was a truly unforgettable part of the entire trip & something I highly recommend to EVERYONE. So… go book a boat in Indonesia!