Myrtle Beach is an awesome weekend getaway for you to consider when you want to escape for a few days. But what do you do when you get there & the weather isn't so great? When I went to Myrtle Beach for a long weekend it was rainy basically every day. But don't worry – I still had a BLAST! Here is my guide on what to do in Myrtle Beach on a rainy day.
1. Take advantage of all of the Ripley's attractions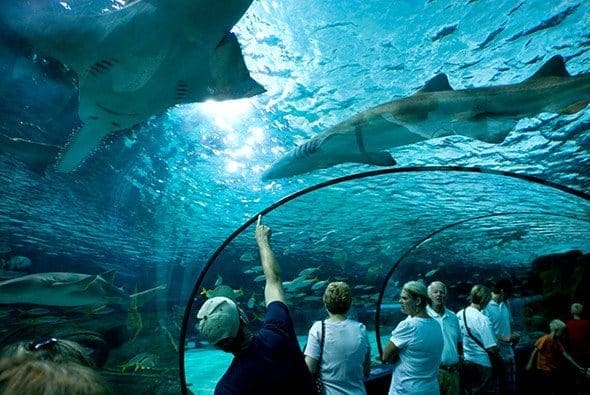 I had no idea that Ripley's was such a big deal in Myrtle Beach! There are many different attractions for you to check out. Two of my favorites were Ripley's Believe It or Not & Ripley's Aquarium.
At Ripley's Believe It or Not you will be able to see a bunch of oddities that Ripley collected over the years from shrunken heads to vampire killing kits, plus a lot of displays of interesting (& very strange) facts/history. This is a pretty quick visit that you can get through in about 30 minutes, but it's definitely something interesting to do.
The Ripley's Aquarium is a truly amazing aquarium. While it's not HUGE, it does have some awesome exhibits like a station where you can pet stingrays & a long glass tunnel you go through where sharks are swimming overhead. It's a fun place to pass the day.
2. Go to the Opry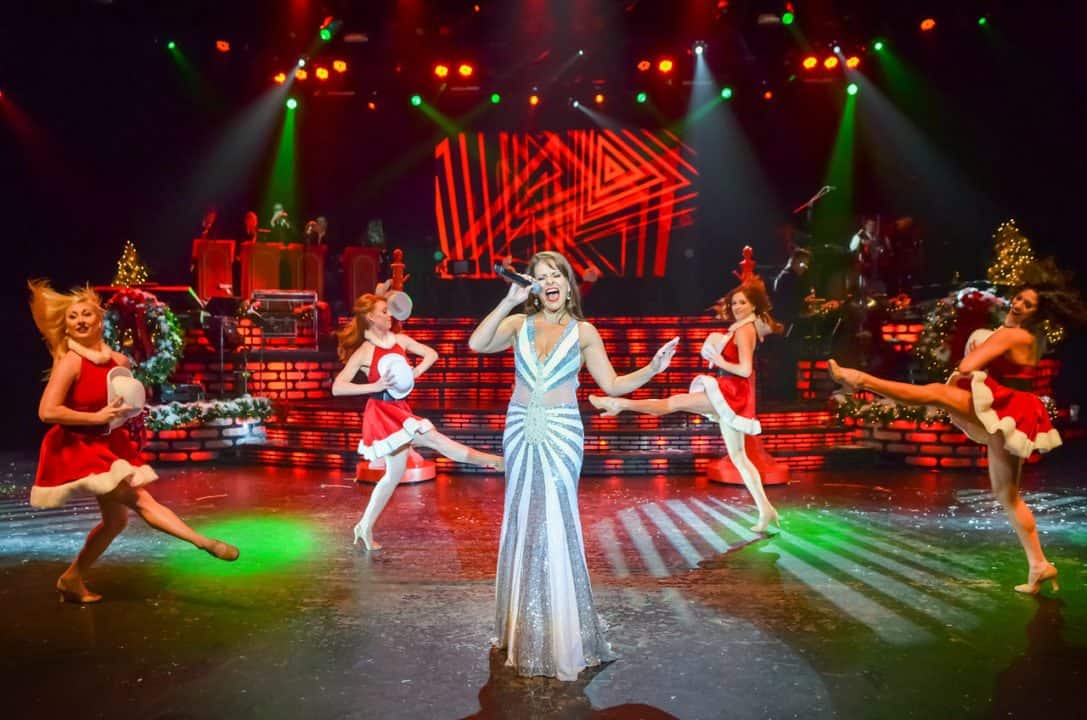 This is a great thing to do in the evening, especially if you are in Myrtle Beach during the holiday season. The Opry here is truly amazing. I was blown away by the talent, the sets, & the space itself. This is a great form of entertainment even if you don't usually go to musical acts like this. You will find yourself very entertained!
3. Go to a historic bar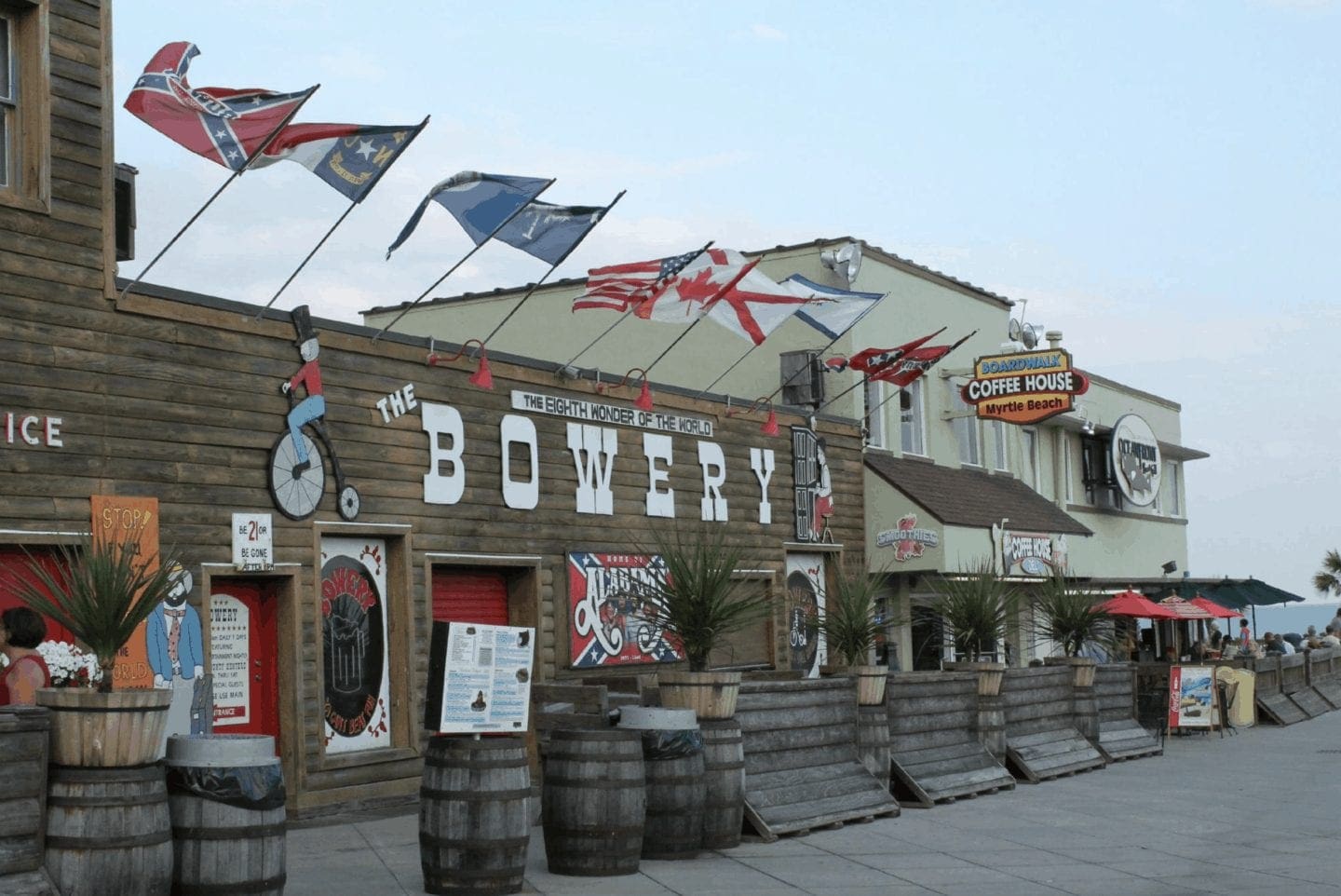 One of the coolest spots in Myrtle Beach is The Bowery, a historic bar located right by the beach. Not only is the location perfect, but it has been around since 1944 & is rich in history.
The Bowery is open 7 days a week, so you can go whenever you'd like (like on a rainy day) with live entertainment starting at 8 pm. It's such a fun place that has had many great bands pass through, & even some fun world records set by their staff.
If you are looking for more information on Myrtle Beach, don't forget to check out my blog post: Myrtle Beach in a Weekend.