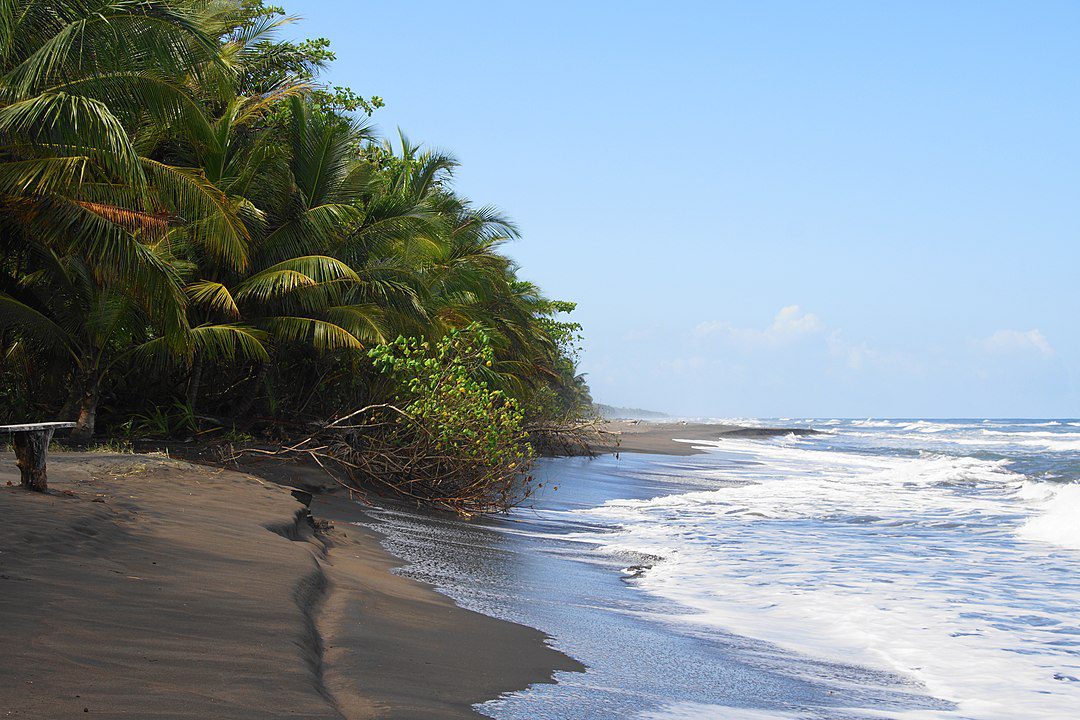 Costa Rica in Central America is blessed with both the Caribbean Coast as well as the Pacific. So a visit to Costa Rica means having a lot of beaches to enjoy! However, that's not all the country is known for. You must go further inland and see the rainforests, cloud forests, and vibrant animal & birdlife. In Costa Rica there are volcanos, hot springs, and caves to visit, and culture to be experienced! Here are the top 10 things to do in Costa Rica.
1. Start with the capital city of San Jose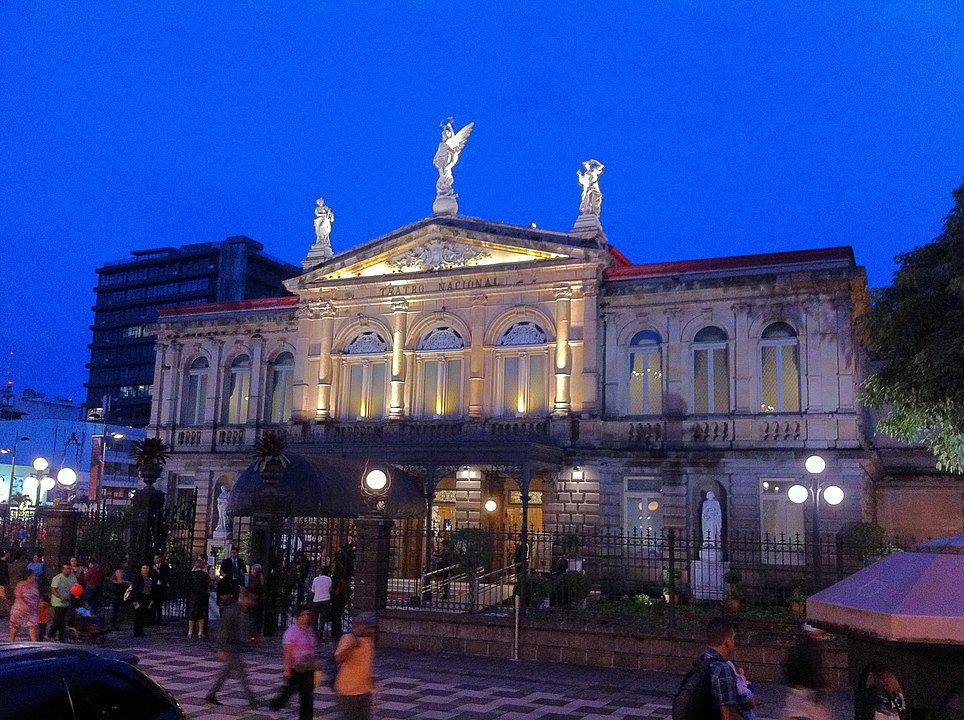 San Jose is the capital city of Costa Rica and also the largest city in the country. That, and having the International airport here, makes it a great place to begin exploring Costa Rica. Being centrally located, it also makes it easy for visitors to get to the other parts of the country as well as the two coasts that Costa Rica boasts of.
San Jose is where you get to know Costa Rica's culture, learn about its history, & see some architecture. There are a number of museums you can visit to get to know this Central American country. The National Museum, The Gold Museum, The Jade Museum, and the Museum of Contemporary Art & Design are some of them.
You might also want to visit National Theater & San Jose Central Market while you're there. In the downtown area are also has a good number of restaurants & bars.
2. Explore Arenal Volcano National Park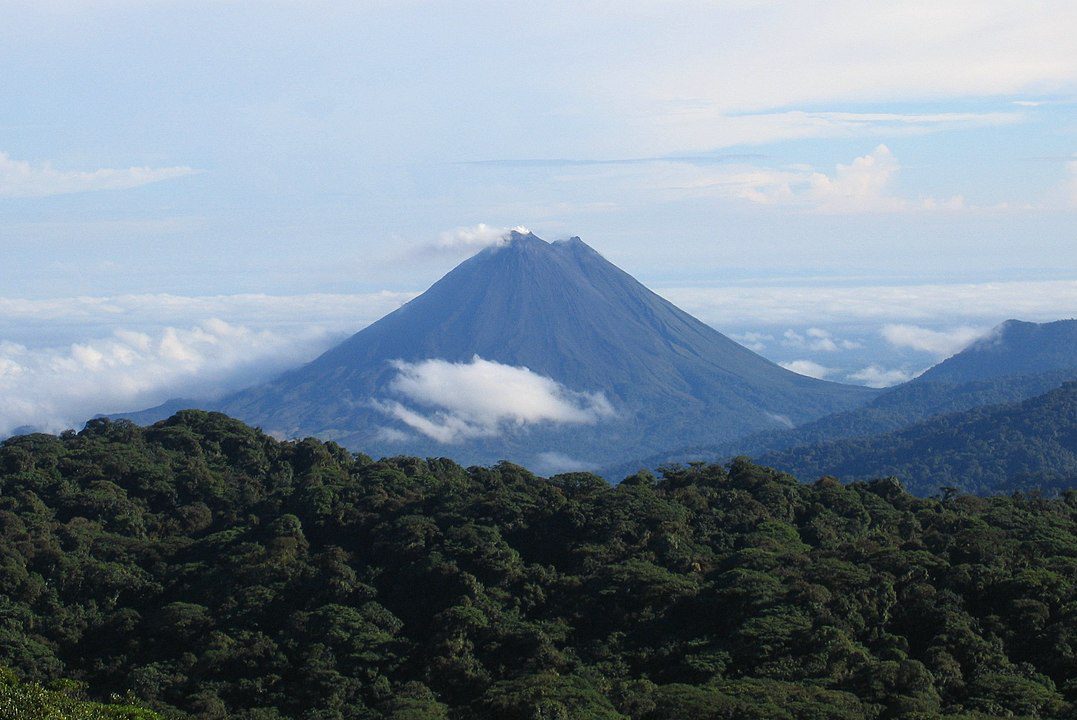 One of the most popular attractions of Costa Rica is Parque Nacional Volcán Arenal or Arenal Volcano National Park, a few hours' drive north of the capital city. As the name suggests, the biggest attraction within the park is the Arenal Volcano.
The Arenal Volcano is a cone-shaped volcano that rises up to a height of over 1600 metres. The volcano that was dormant up to 1968 has seen several eruptions in the decades that followed, spewing ash and letting out steam & molten material. These days, however, it's a great place to hike, and take in the plant & animal life of the lush jungles of Alajuela.
You're likely to spot Capuchins, Howler Monkeys, Sloths, & Coatis while on the trails here. Other things to see at this National Park are the views from Arenal Observatory Lodge & Arenal Lake.
3. Go see the lakes of Poas Volcano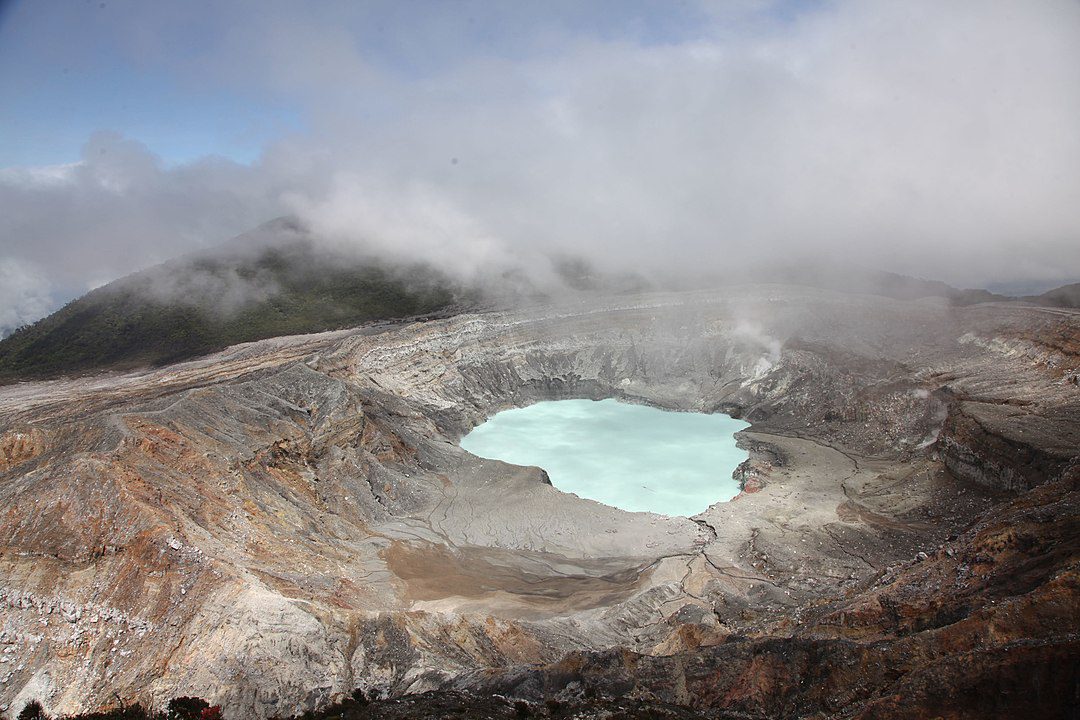 Poas Volcano is another volcano that's often visited by travelers to Costa Rica, not very far from Arenal. The biggest draw here is a large crater and its twin calderas that hold sulphur lakes.
There are some refreshing trails here on the Poas Volcano that take you to volcanic lagoons and through the cloud forests here. On these hikes you can also enjoy the rich avian life of the area.
You can easily make a day trip from San Jose if you'd like to see the volcano. Considering that you can drive up to the crater and that the summit is wheelchair-accessible, it's no wonder that Poas Volcano is an attraction tourists don't want to skip.
4. Relax at a hot spring or two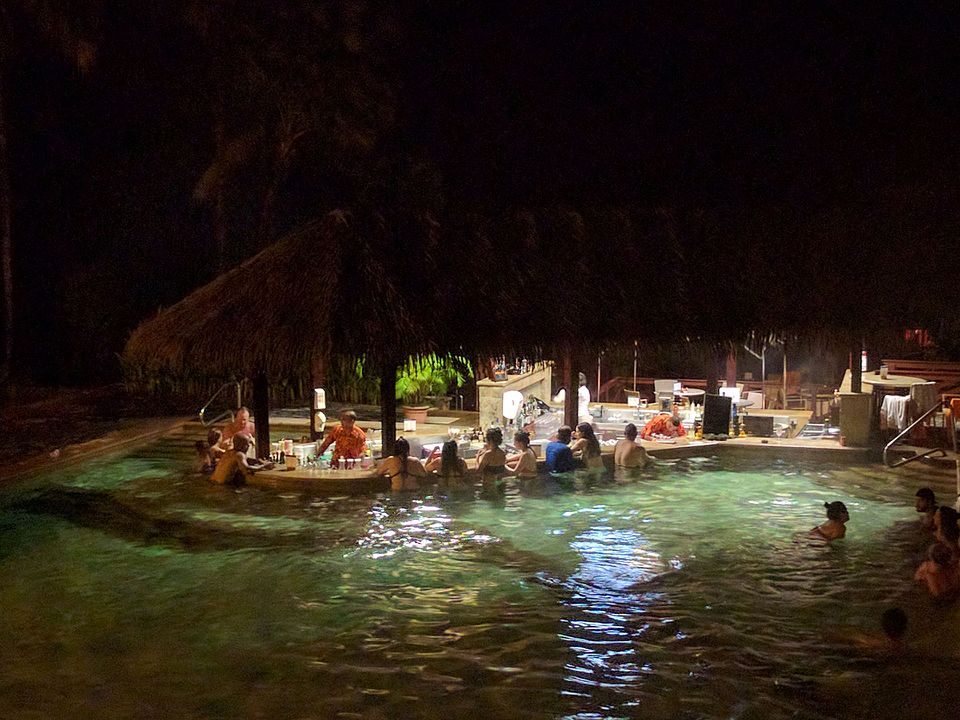 This area is also home to several hot springs, another feature you cannot miss.
One of the most visited of them is the Tabacon Hot Springs in the La Fortuna area not far from Arenal volcano. It's a great place to just relax or indulge in some spa treatments.
If you'd prefer quieter hot springs, not far from Tabacon are Titoku Hot Springs, Eco Termales, & Rio Aqua Caliente. You might also be able to pair your spa time with some cocktails or Costa Rican coffee.
5. See the riches of Manuel Antonio National Park
The second most-visited national park of Costa Rica is Manuel Antonio National Park on the Pacific Coast. Visitors come here not just for the park's coastal beauty but also for its rich bio-diversity.
Manuel Antonio National Park has several trails spread over 1,900 hectares of land. These trails allow hikers to enjoy the protected areas and the wildlife it holds. Capuchins, Squirrel Monkeys, Howler Monkeys, & Sloths are just some of the animals you get to spot here. There are also some guided tours that are offered at the park.
You can also go see the rocky headlands and the soft-sand beaches of the area. Espadilla Beach & Escondido are two of the most breathtakingly beautiful beaches in the park.
6. Take in the biodiversity of Monteverde Cloud Forest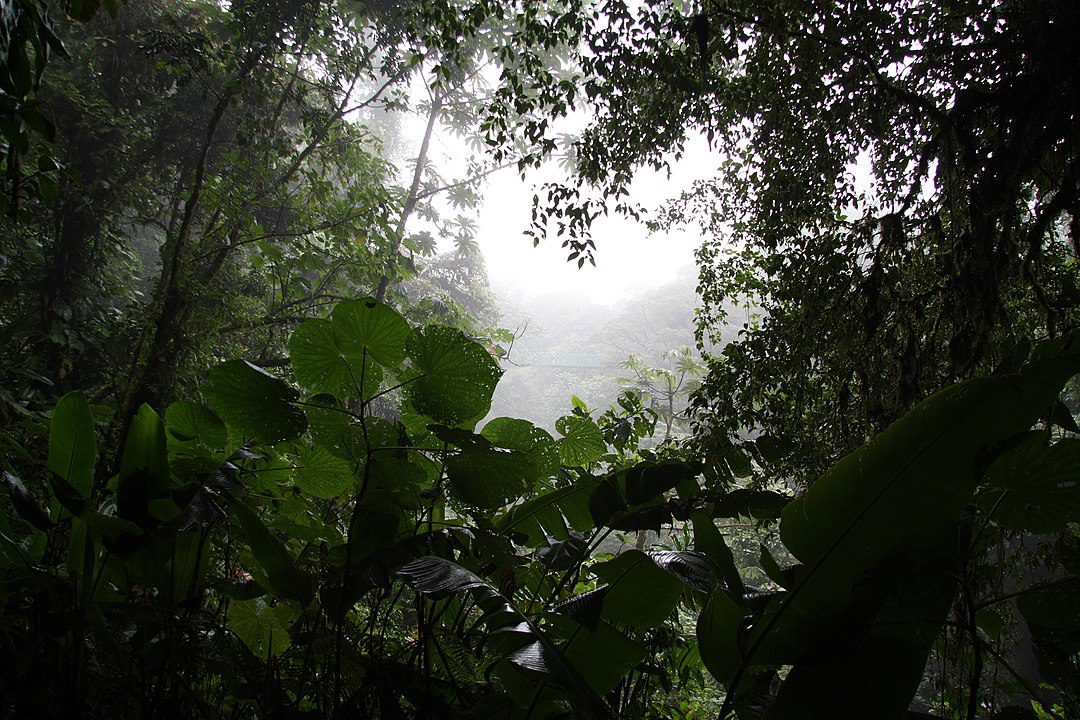 Monteverde Cloud Forest Biological Reserve lies in the Cordillera de Tilarán range and is where you might want to go to experience the wonders of a Costa Rican Cloud Forest.
The mist that envelops the area provides the forest with a lot of the moisture it needs for its upkeep & growth. The 25,700-acre biological reserve is a safe haven for hundreds of creatures — mammals, reptiles, & birds. You'll be able to see different kinds of monkeys, frogs, sloths, & insects. You might even see some big cats. Make sure to watch out for the elusive Quetzal. There are multiple ways to tour the area. You can hike, take a guided tour, or try walking the reserve's hanging bridges. Another way to experience this lush green area is to zipline over it.
7. Visit the wilderness of Tortuguero National Park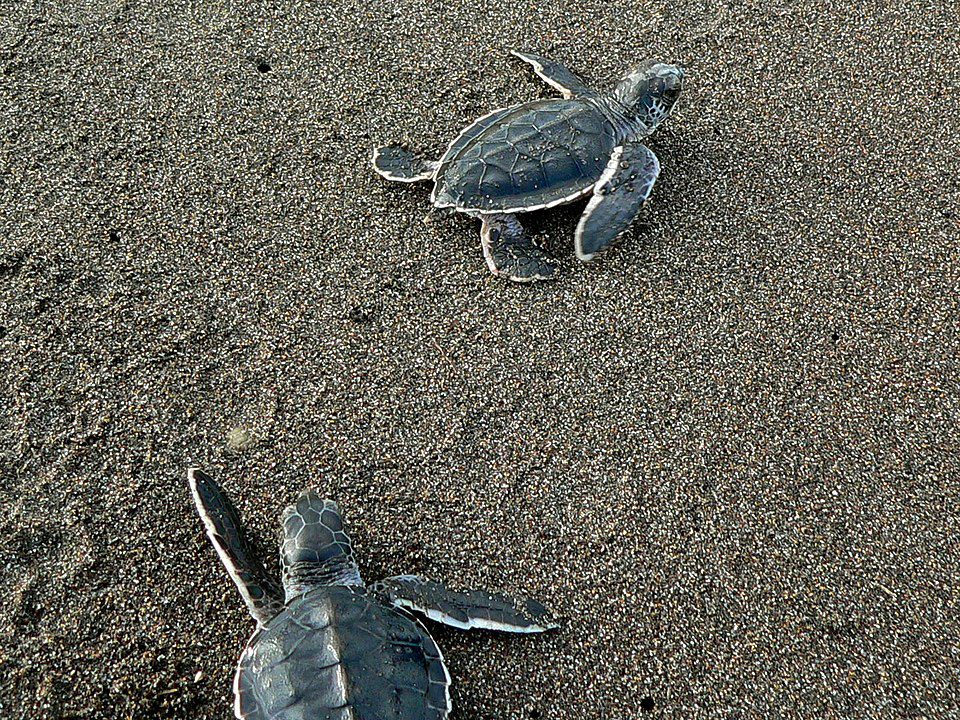 Tortuguero National Park on Costa Rica's Caribbean Coast is another place that you might want to include in your itinerary. All of 194 square miles, this area that comprises rainforests, mangroves, swamps, and beaches is rich in fauna & flora. It's also said to be the third-most-visited national park in the country.
Go here to see three-toed sloths, peacocks, white-faced monkeys, toucans, lizards, frogs, & butterflies. You might also see tapirs, armadillos, crocodiles, pumas, & jaguars in this park.
Tortuguero National Park is most known for its turtles. In fact, Tortuguero means 'land of turtles' and this coastal park plays home to Leatherback Turtles, Hawksbill, and even Green Sea Turtles. In order to see these special residents of the park, the best time to go would be in spring. It's in the months of April & May that they nest here.
This national park on the northern coast can be explored through hikes, or better still by canoeing through the rivers & lakes here.
8. Venture into Venado Caves
If you'd like to see more than the forests, wildlife, and volcanic areas of Costa Rica, you could take a guided tour into the caverns & tunnels near Arenal Volcano. Venado Caves is just an hour drive from La Fortuna and is a fascinating area.
These caves are said to be over 6 million years old. They are carved out of the area's limestone. However, it wasn't until 1945 that they were discovered. Then 2 decades later an organization started explorations & mapping the area, making more discoveries. Now there are around 8-10 caverns that visitors can venture through to see different kinds of rock formations in the caves, as well as living creatures like insects, fish, & bats.
9. Check out the mysterious Stone Balls of Costa Rica
Over the years some spherical stones have also been discovered in some parts of Costa Rica, mostly on the southern coast — in the Diquís Delta and on the island of Isla del Caño.
These spherical structures date back to several centuries and are believed to have been installed by the ancient inhabitants of the area. The purpose of these spheres, however, are still a mystery. It's said that it could be political, symbolic, or spiritual. Experts have also been looking into the theory of them having anything to do with marking solstices or other astronomical events. Ask around and you might even find some myths connected to these balls!
These stone spheres (called bolas de piedra or stone balls) are made of igneous rocks. You can go see some of them at El Sitio Museo Finca 6.
The stone balls have become a cultural symbol and you can see them in museums, adorning gardens, and as architectural features.
10. Go Surfing in Tamarindo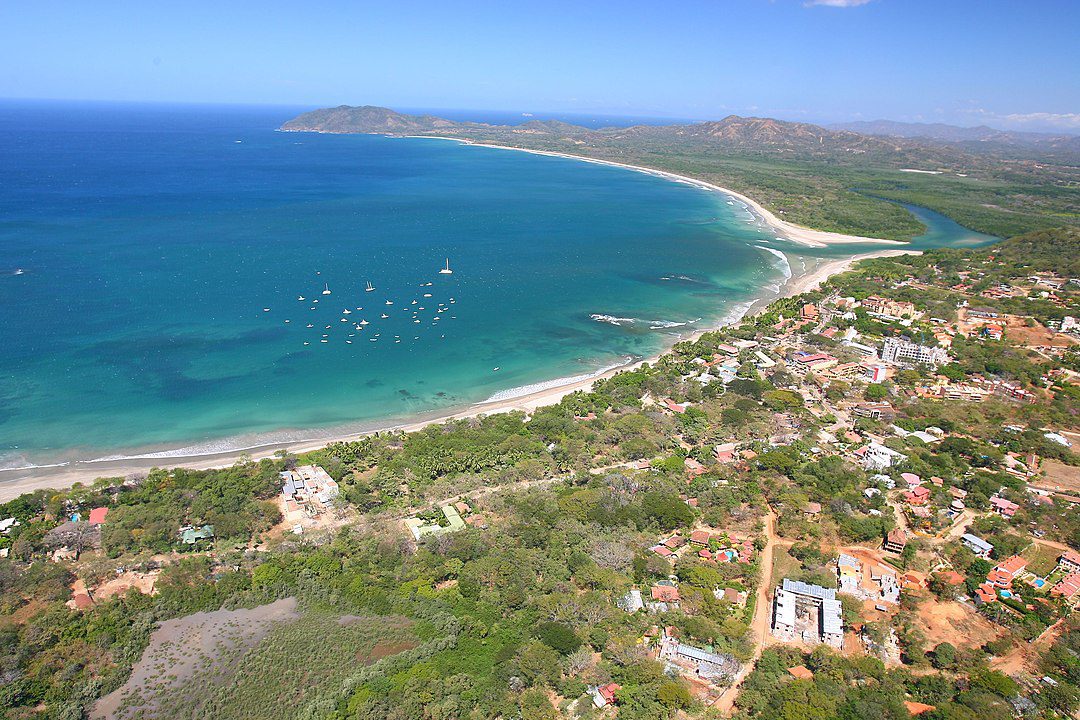 Tamarindo in the northwestern part of Costa Rica is home to a wide half-moon beach that runs along the Pacific Coast. It's a great place for some sun & sand. If seaside activities are your kind of thing, you'll find plenty to do here.
You can swim, surf, snorkel, or go diving if you're in Tamarindo.
Surfing is big here. It's a great place for beginners to learn how to surf as the waves are small and there are several surf schools in the area. And expert surfers can find bigger waves here in the months of November & December.