The city of Los Angeles is always bursting with things to do. Visitors to this big city in Southern California have so many famous sights to see, studios to be tour, hikes to go on, & so many LA-experiences to record for social media. It's next to impossible to do it all in one visit. So here are the top 10 things to do in Los Angeles to make sure you get a good taste of City of Angels.
1. Walk the Walk of Fame on Hollywood Boulevard
When people visit this famous entertainment town, especially for the first time, one thing that's always done is a stroll on the famous Hollywood Boulevard to see all the much-talked-about attractions that line it.
On the top of that list is the Walk of Fame, the sidewalk of the boulevard with all the bronze stars dedicated to stars who've made a mark in the entertainment industry.
Hollywood Boulevard is also where you can spot the Dolby Theater, Chinese Theater, El Capitan Theater, Madame Tussauds, Ripley's Believe it or Not, Guinness Book of Records Museum, Hollywood Museum, & other famous LA attractions you might have heard of.
2. Look around Chinese Theater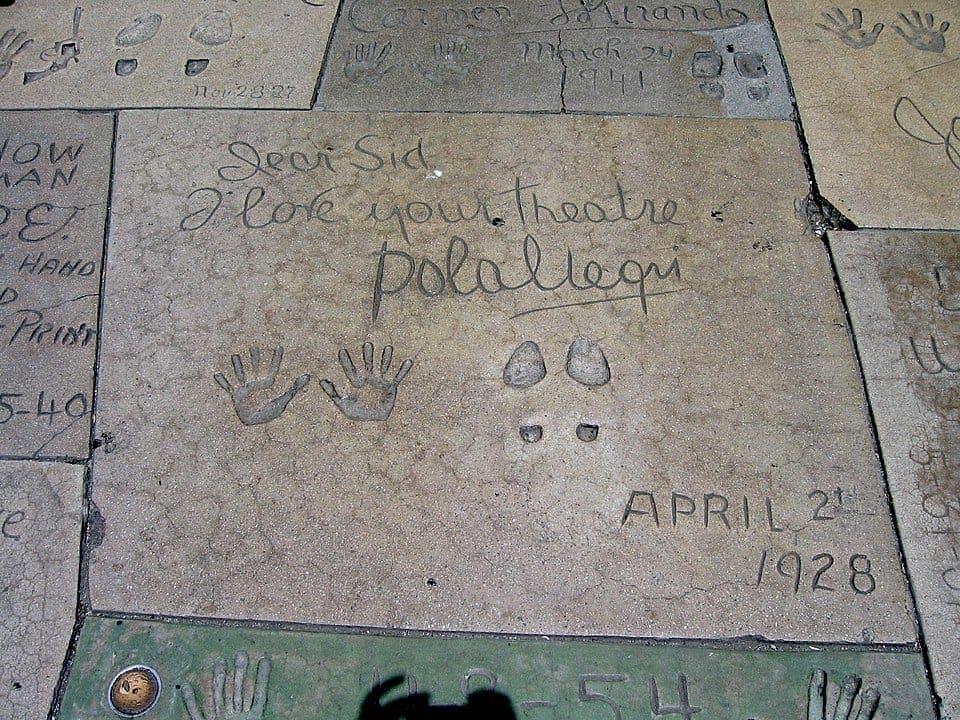 As you walk down Hollywood Boulevard looking at the stars of the Walk of Fame, you might also want to stop by the TCL Chinese Theater to see the footprints of stars. This is one of the most popular things to do in Los Angeles! The foreground of the theater has concrete slabs that display not just footprints but also handprints & signatures of a large number of big names of Hollywood, all the way from the 1920s & on.
Take a better look at the theater and you'll see that it's an interesting oriental-styled building. Walk in and you'll find yourself in a building that's been up since the '20s and has been hosting premiers, film festivals, & other events ever since. You'll see some interesting architectural features & Chinese murals too.
3. Check out Hollywood's Backstage aka Universal Studios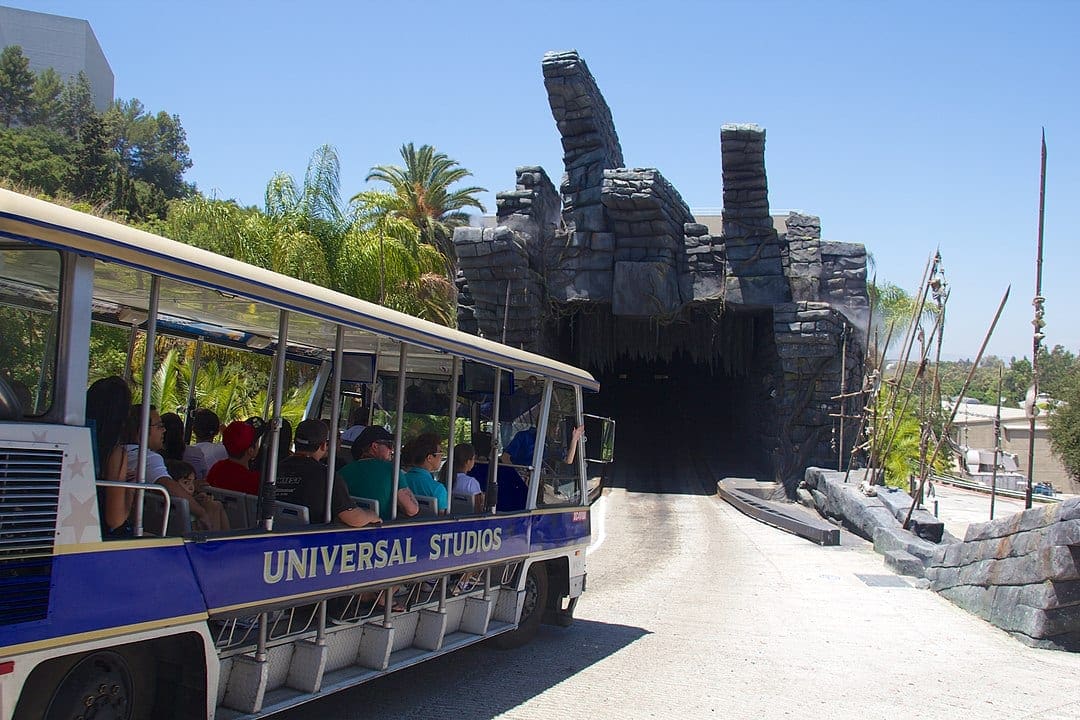 Another way to experience the magic of this movie town is to go to Universal Studio, which is a set of movie sets, studios, & an amusement park rolled into one. As such, this is another place that's rarely left out of a visit to Los Angeles.
Here you can do studio tours, see some famous sets, and get a feel for the effects they use in the films. There are rides you can go on and you can even meet some of your favorite characters from tv shows. You can also shop & dine at Citywalk.
4. See the Hollywood Sign up close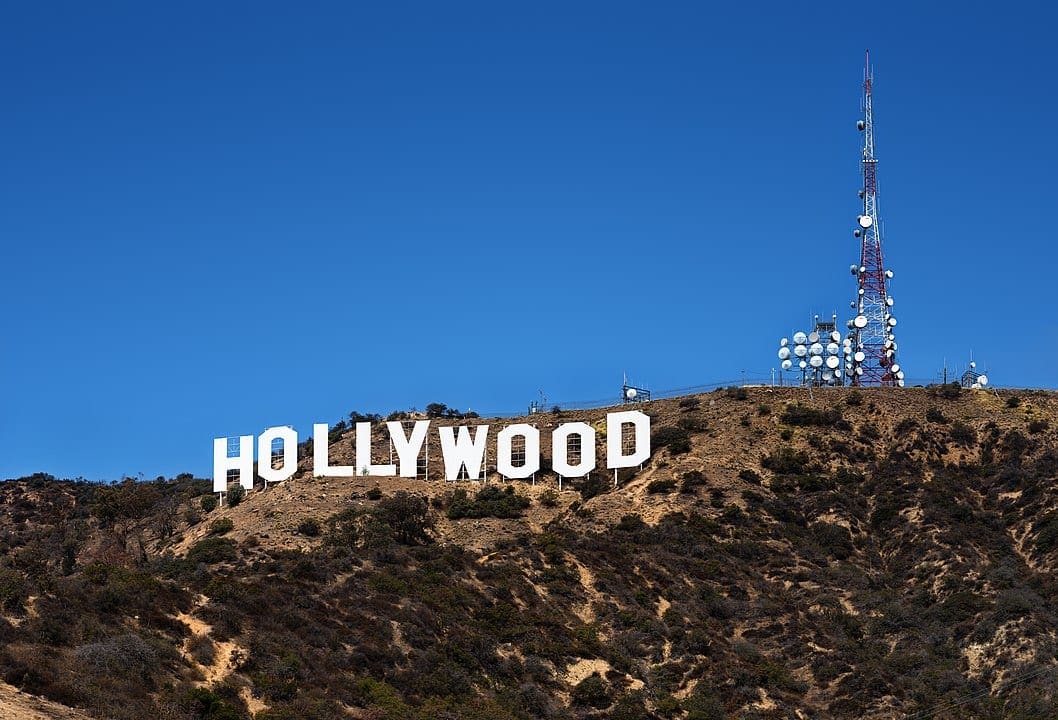 Another super famous sight in the City of Angels is the large Hollywood Sign that stands atop Mount Lee. This is an iconic thing to do in Los Angeles. The sign can be seen from almost anywhere in the city and it's easy to take a few pictures of it from afar.
However, if you'd like to take a closer look at the sign you could go for one of the many hikes at Griffith Park, an urban park which is another area popular with visitors. Lake Hollywood Park has a good view of it, too. And if you'd like to see the letters from just behind it, make your way to Beachwood Canyon Drive. You can even see the sign from above by chosing to do a helicopter ride nearby.
5. Take in the views of Griffith Observatory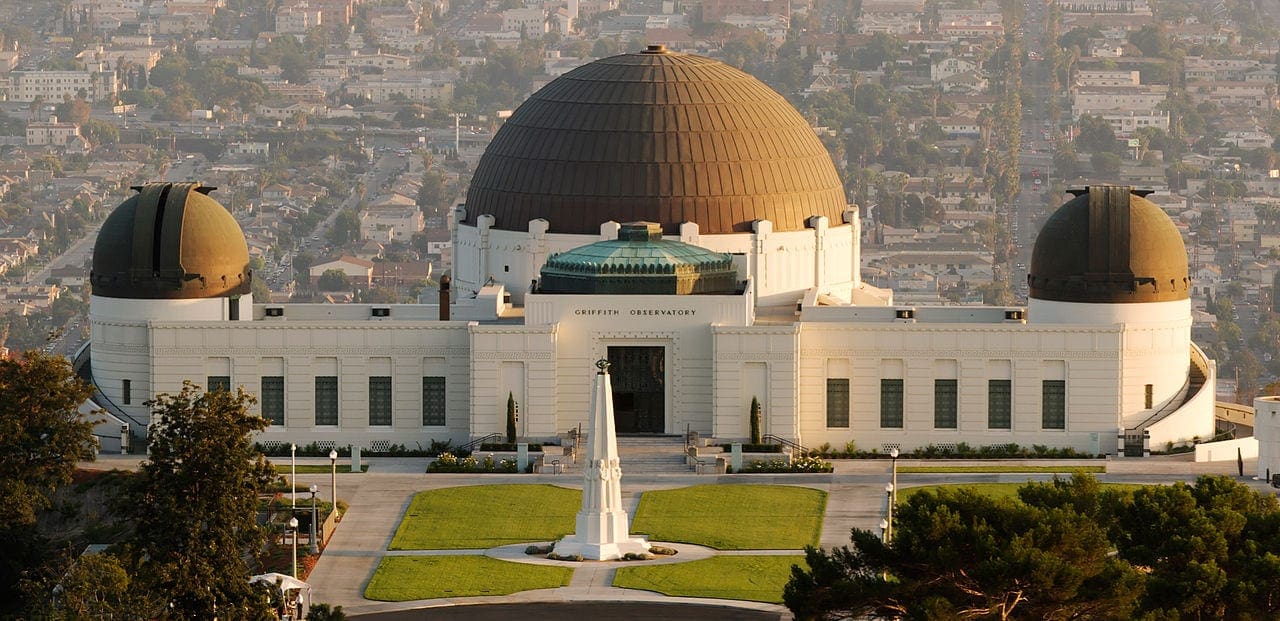 Within Griffith Park is also one of the most visited public observatories in the world. The Griffith Observatory is named after the person who gave the land the park is on to the city of Los Angeles. He also gave the funds needed to build an observatory that would be open to the public without an entry fee.
Since the early 1930s when the observatory was open, people have been visiting it to look through its public telescopes. You'll also find science exhibits & a planetarium at this observatory run by the city of LA.
It's all housed in an imposing building with three domes, which is an attraction in itself. It's not just for the telescopes, exhibits, and the structure that people visit Griffith's Observatory. Standing atop Mount Hollywood — another hill that looks down into the LA basin — this place also offers you panoramic views of the beautiful city.
6. Go through the art collections at Getty Center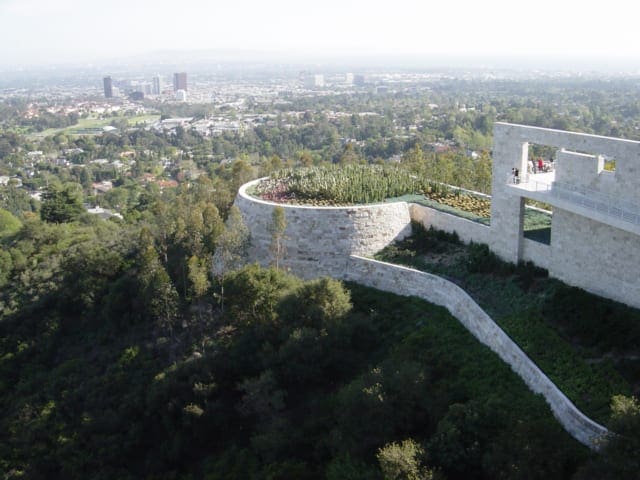 Another hilltop attraction that treats you to grand views of the city is the Getty Center that's located on the Santa Monica Mountains. Other attractions around the center include outdoor sculptures & gardens. Inside the Getty Center is a large collection of artwork, much of which is paintings by artists known all around the world. This includes greats like Van Gogh & Rembrandt! If you like art, this is one of the best things to do in Los Angeles.
The Getty Center might have come into being only in the '90s but its history dates back to the 1950s when petro-industrialist Paul Getty built a museum wing to his house. When his art collection outgrew that space he set up an Italian Villa for them. Later, the Getty Trust built a whole other building up here on the mountains to house the growing collection. Today, visitors can not only visit the Getty Center but also the Getty Villa that now showcases Greek & Roman art, artifacts, architecture, and gardens.
7. Make sure to see La Brea Tar Pits for yourself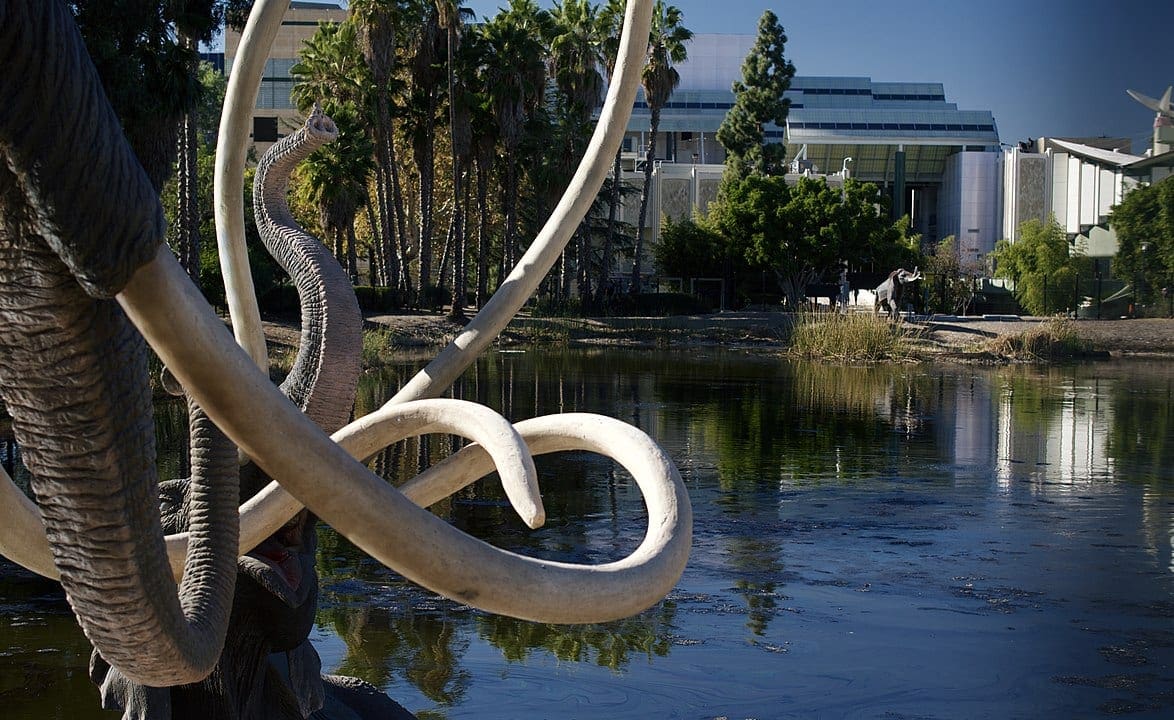 A place that is very unique to Los Angeles is La Brea Tar Pits in the city. Situated in what is today known as Hancock Park, this is a national natural landmark, and what makes it a one-of-a-kind of place is that it has several tar pits in it.
For thousands and thousands of years this area had asphalt seeping up from the ground. After the lighter parts of these pools evaporated what was left was thick, heavy tar where large numbers of animals got stuck. Centuries later, excavations have unearthed thousands of well-preserved skeletons & fossils, may of which are that of extinct animals. The finds here have shown signs of creatures like the woolly mammoth, dire wolves, ground sloths & even the saber-toothed cat. Also found here were remains of rodents, insects & plants.
George C. Page Museum, the museum beside these tar springs showcases some of the discoveries from these pits, and it also conducts excavations & research.
8. Watch the taping of a television show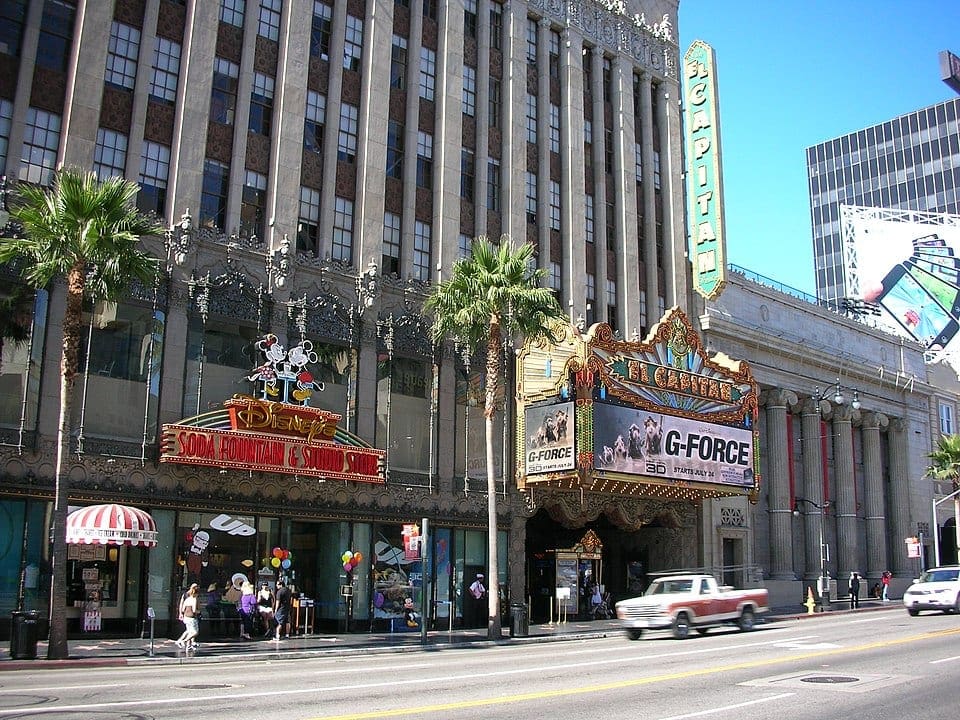 Since being in Los Angeles means being where a lot of movies and television shows are created, it also means that you get to go see some of them! You can even be a part of the studio audiences of some of the shows taped in the city, one of the most unique things to do in Los Angeles.
There are a whole lot of shows that are taped here, from sitcoms, game shows & reality shows, to talk shows & late night shows. You might want to look for tickets ahead of time though.
9. Window shop on Rodeo Drive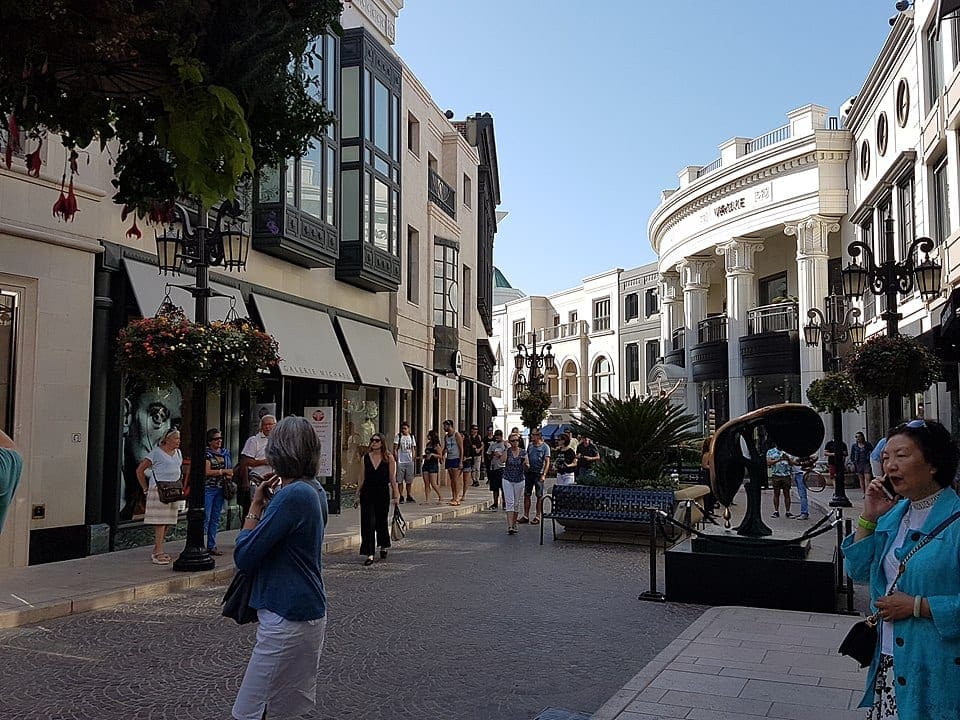 Rodeo Drive in Beverly Hills is one of the most expensive shopping areas in the world. It's where Hollywood's rich and famous shop. If you walk between the Santa Monica Boulevard and Wilshire Boulevard intersections on Rodeo Drive you'll be seeing stores of high-end brands like Dior, Versace, & Tiffany & Co, to name a few.
Other reasons to visit here include the fact that it's a pretty area & it's well-kept, and so instagram-worthy. Make sure to take some photographs on Rodeo Via, a cobblestoned lane lined with boutiques and flowering plants. Take a look at the Beverly Wilshire Hotel that you might have seen in the movie Pretty Woman. You might also want to go and check out which famous names have plaques with their names on Rodeo Drive Walk of Style, a sidewalk with dedications to fashion icons. And then there's Torso, a sculpture that is located at the south end of the Walk of Style.
10. Go see Space Shuttle Endeavour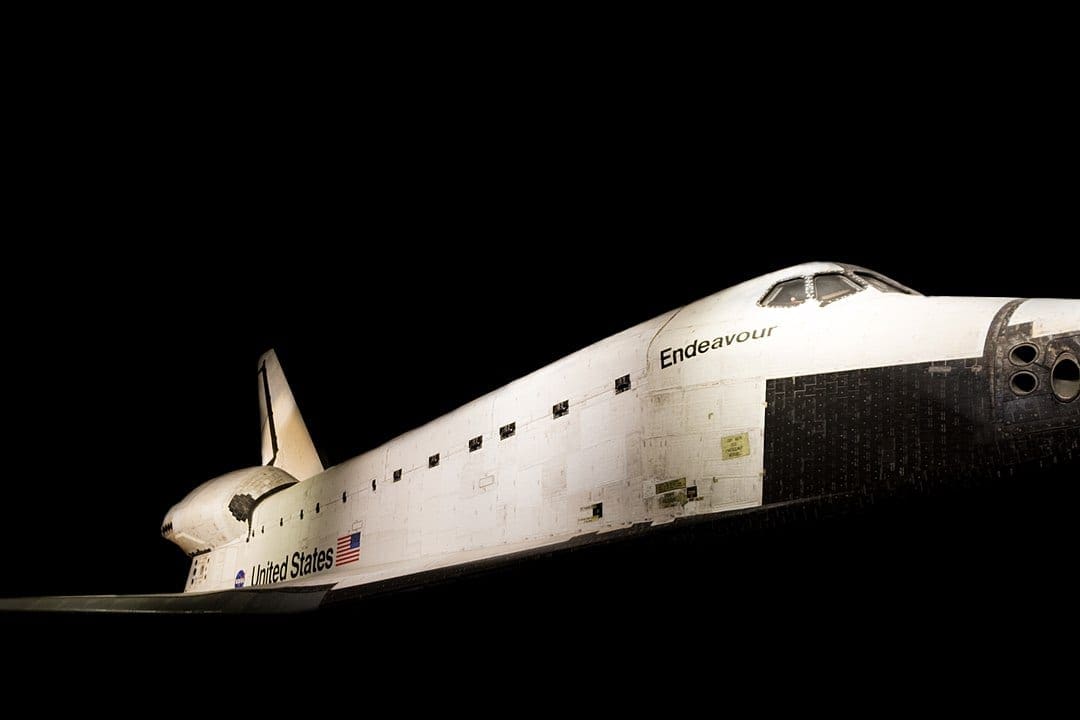 If you like science, one of the coolest things to do in Los Angeles is to check out the Space Shuttle Endeavor. After its return from it's 25th space mission in 2011, Space Shuttle Endeavor was taken to California Science Center in Los Angeles in 2012. This center in the city's Exposition Park is where the shuttle rests. Go here and you'll also get to learn about space, space travel, aircraft design, & space probes. There are other interesting science exhibits too at California Science Center.