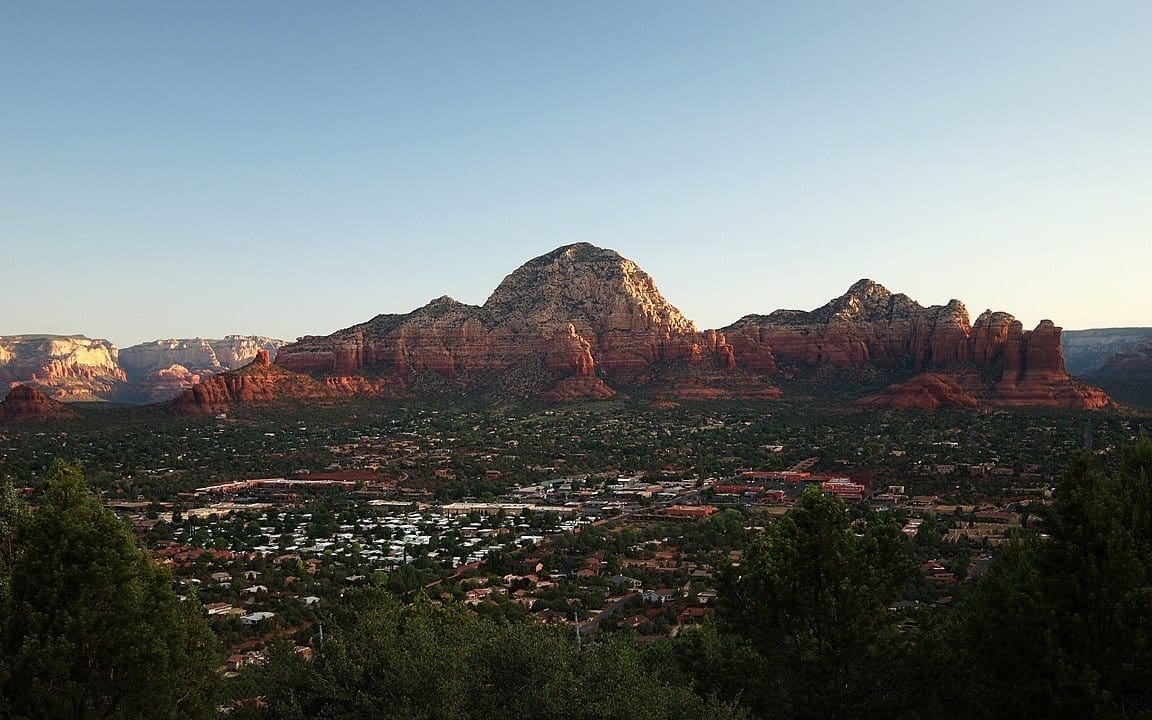 Sedona is a city in Arizona's Verde Valley. Surrounded by red sandstone formations, Sedona is said to receive millions of visitors every year, who come to see its red landscapes & hike through them. Read on for a complete Sedona travel guide!
History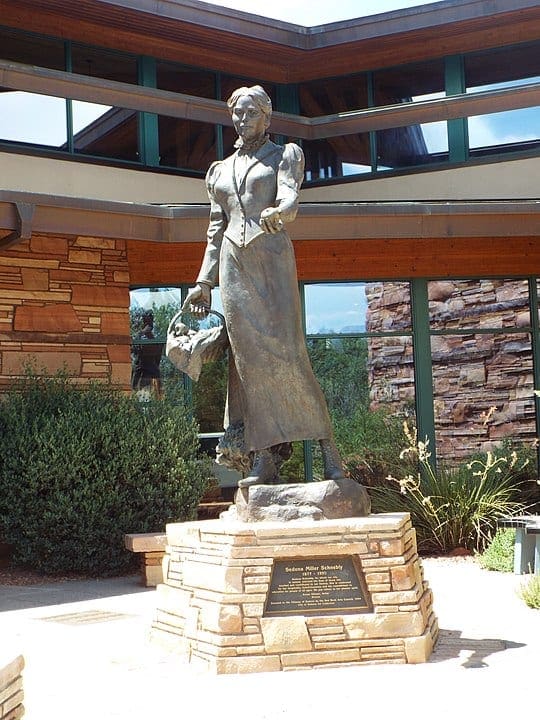 Sedona and its surrounding areas have had human occupation for centuries now. The Native Americans who've lived here in the last 100s of years consider the area to be sacred. It's also believed that many parts of the city have a high concentration of energy that have the ability to heal & rejuvenate people who come to pray & meditate here. These spots have come to be known as vortices.
European settlers made this area home in the late 19th century, and the area became a city in 1902. Sedona gets its name from the city's first postmaster's wife whose first name was Sedona.
What to see and do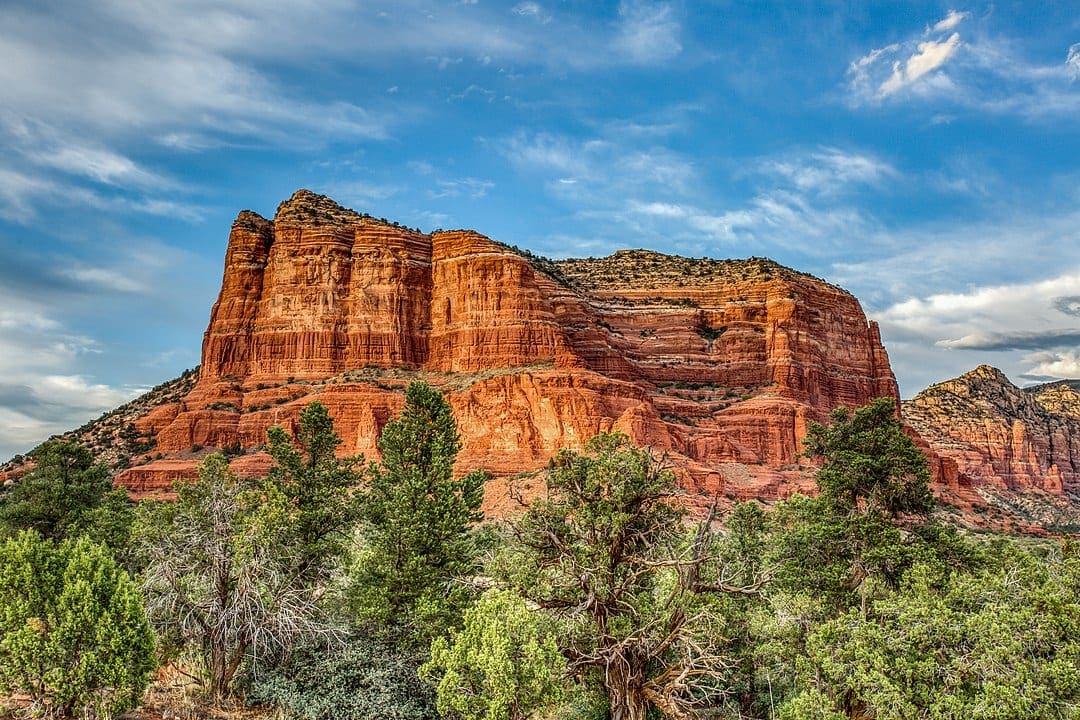 Today, the city of Sedona is famous for the red rock cliffs, mesas, & buttes that have come to define it. People come here mainly to see these formations and hike & bike around them. Some of the most famous rock structures here are Cathedral Rock, Bell Rock, Courthouse Butte, & Devil's Bridge.
Other most visited attractions in Sedona are Oak Creek Canyon, Devil's Kitchen, Airport Mesa, Boynton Canyon, & Slide Rock State Park. Other State Parks around here include Dead Horse Ranch State Park, Jerome State Historical Park, & Red Rock State Park.
A scenic drive that you must do while in Sedona is the Red Rock Scenic Byway that is a seven-and-a- half-mile route through the scenic red landscapes. You can also stop at some places for great views and to take a couple of hikes.
If you like art & culture, you might want to pay a visit to Tlaquepaque to see some artistic creations and also visit Montezuma Castle, which is a historic mansion built by the natives. It's built onto a rock face and is believed to have been put together over a period of a few centuries.
Another building in Sedona that sees a lot of visitors is the Chapel of the Holy Cross, which is a much more modern structure but is also built onto the rocks of Sedona. The building is an interesting one and the views from the chapel are also scenic.
Sedona is also the place to go if you enjoy stargazing, trying to sight UFOs, or to look for high energy fields that Sedona calls a vortex.
For more options of what to do that are not included in this Sedona travel guide, check out my post: Top 10 Things to do in Sedona, AZ.
Food
Being a tourist town, Sedona has all kinds of restaurants with different kinds of cuisines spread out for its visitors. There are burger joints & pizzerias, coffee shops & fully vegan/vegetarian places. You'll find American, Italian, and Mexican restaurants and even one restaurant serving South American food.
Some Sedona specials you might what to try while you're here are Prickly Pear Margaritas and Elote (corn grilled with Mexican seasoning). The Tamales from Tamaliza have also become a dish that's been standing out.
For specific restaurants to go to that are not included in this Sedona travel guide, check out my post: Best Restaurants in Sedona, AZ.
Shopping
As much as it's known for its dramatic red sceneries, Sedona is known for its culture & its artistic side. If you're interested in arts & crafts, you'll find plenty to take back with you from Sedona.
You'll find Sedona selling all types of fine art — works from well-known artists as well as local artists. You'll also find lots of Native American artwork & craftwork.
There are a lot of shops in Uptown Sedona selling clothes, art, jewelry, & souvenirs. However, one place I suggest you visit & shop/windowshop at is the Tlaquepaque Arts and Crafts Village. It's the place to go for rings, bracelets, & earrings made by Native Americans, crystals, ceramics, handmade gifts, and eclectic decor & antiques.
Geography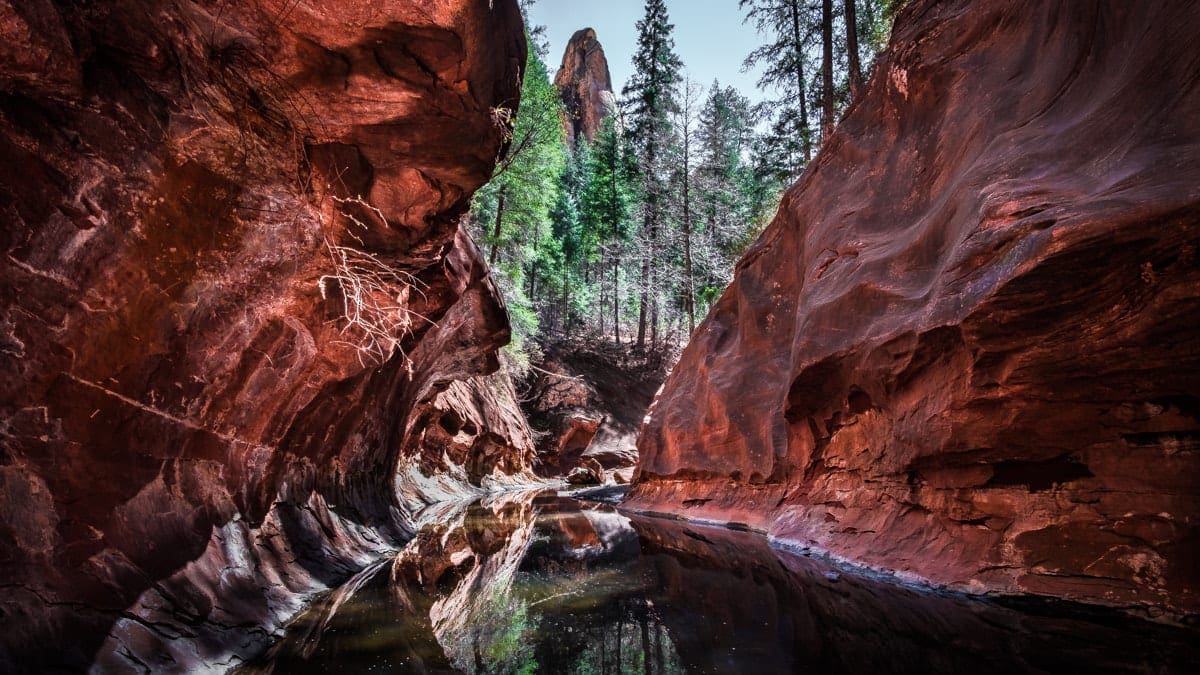 Sedona lies in a semi-arid desert area of Arizona. The city lies south of the Colorado Plateau and in the Northeastern part of Verde Valley. It's the topography of the area that draws people to it. Sedona is made up of different kinds of sandstone structures — some of them rich in iron oxide — and you'll find mesas and buttes creating interesting red landscapes.
There are also some lakes and canyons that add to the beauty of the land here.
Accommodation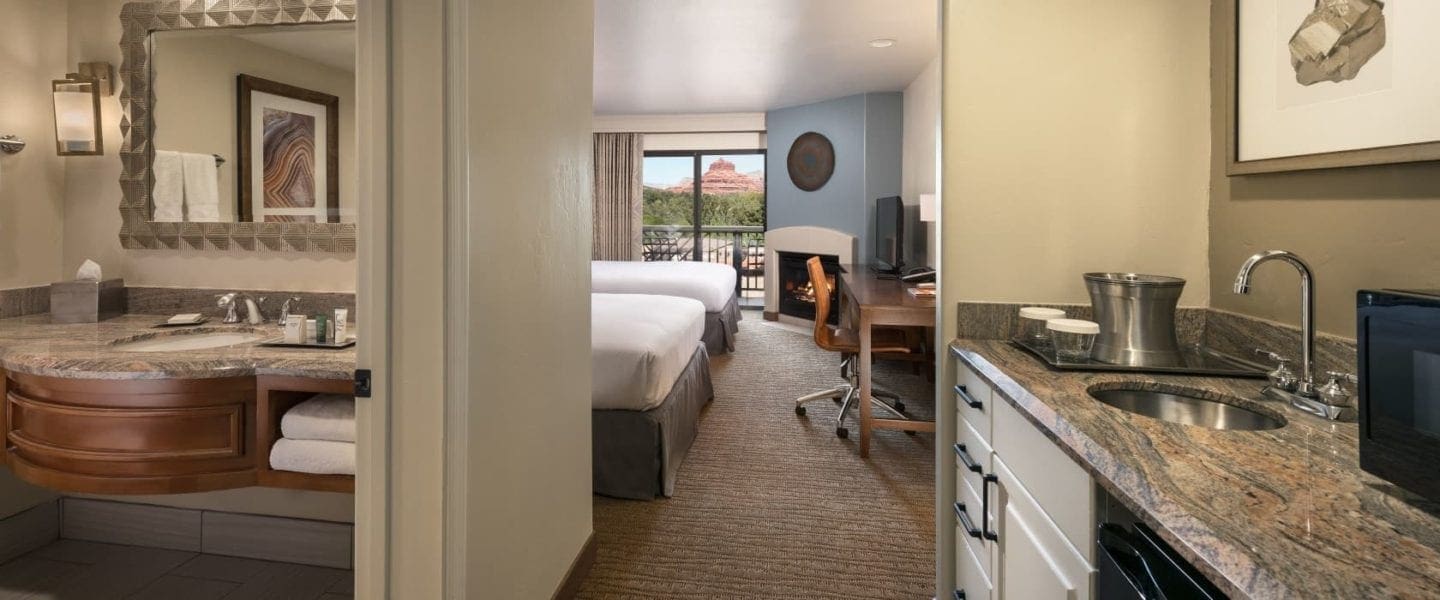 Sedona is a vacation destination with a lot of resorts for tourists to come and relax in. There are golf resorts and spa resorts not to mention the many properties that come with famous views of Sedona.
Oak Creek District has many such resorts that seem to attract a lot of people to the luxury and relaxation that the area promises. If you want to be close to the restaurants, shops, & art galleries of Sedona, you might want to stay in Uptown Sedona. And if you're looking at a vacation rental and at experiencing life as a local, the area to focus on would be West Sedona.
Transportation
Sedona has an airport of its own but it serves only private and charter flights. The next closest airport is in Flagstaff that's an hour drive away. This airport has services to a few cities in the country. Most people who fly in land in Pheonix. From Phoenix Sky Harbor International Airport it's a two hour drive and you can either rent a car or take a shuttle.
The best way to get around Sedona would be by car. You could rent a car at the airport or in the city to help you get to all the red rock attractions and trails that people come here to hike.
If you're renting a vehicle, you might want to look at a 4 -wheel drive option because these are the most suited vehicles for the rugged terrain here. The next best option would be to sign up for a jeep tour to take you around.
Best time to visit
The best time to be in Sedona is from March to May or from September to November. In spring you get to see some wildflowers and in the fall, some fall color. More importantly, it's in spring and fall that Sedona gets its best weather and is most ideal for outdoor activities like hiking, biking, and exploring the red rock formations of the area. As such, this is when Sedona gets most of its visitors.
If you'd like to avoid the high tourist season, you might want to go in winter when the cost of accommodation is lower but you may not be able to enjoy all of the activities Sedona is known for.
Nearby destinations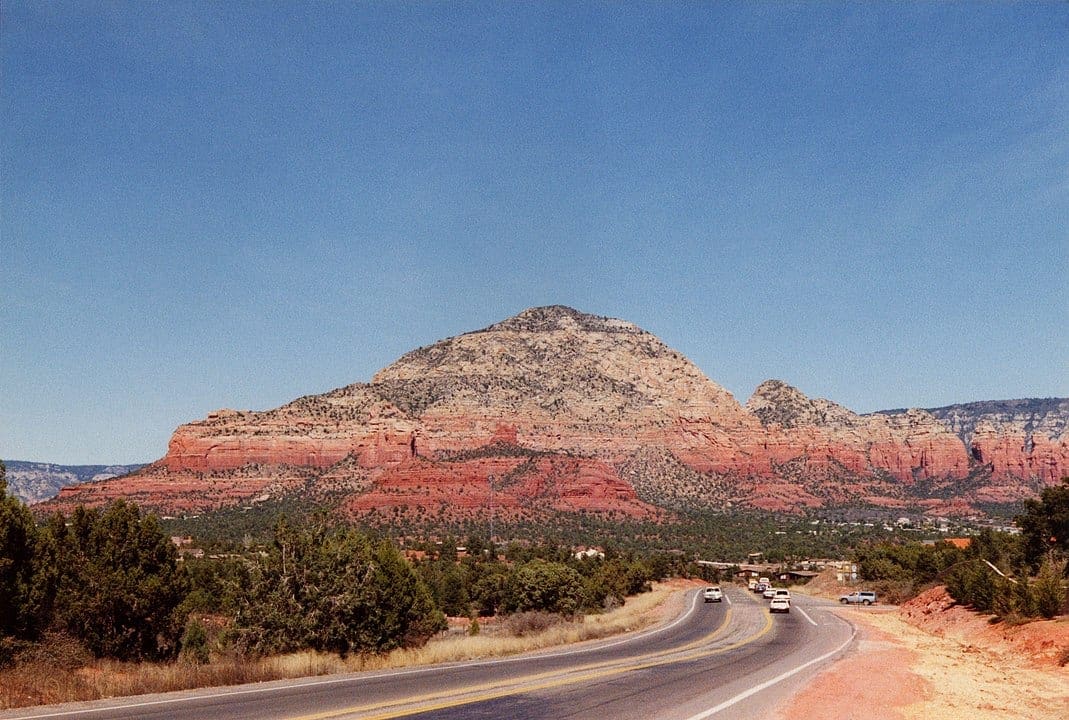 Despite this being a Sedona travel guide, there are some great nearby destinations for you to check out. Other places you can visit along with your travel to Sedona include Flagstaff, Phoenix, & Scottsdale. If nature and rock formations interest you, Grand Canyon, Antelope Canyon, and Horseshoe Bend are fascinating places to see if you haven't seen them already.