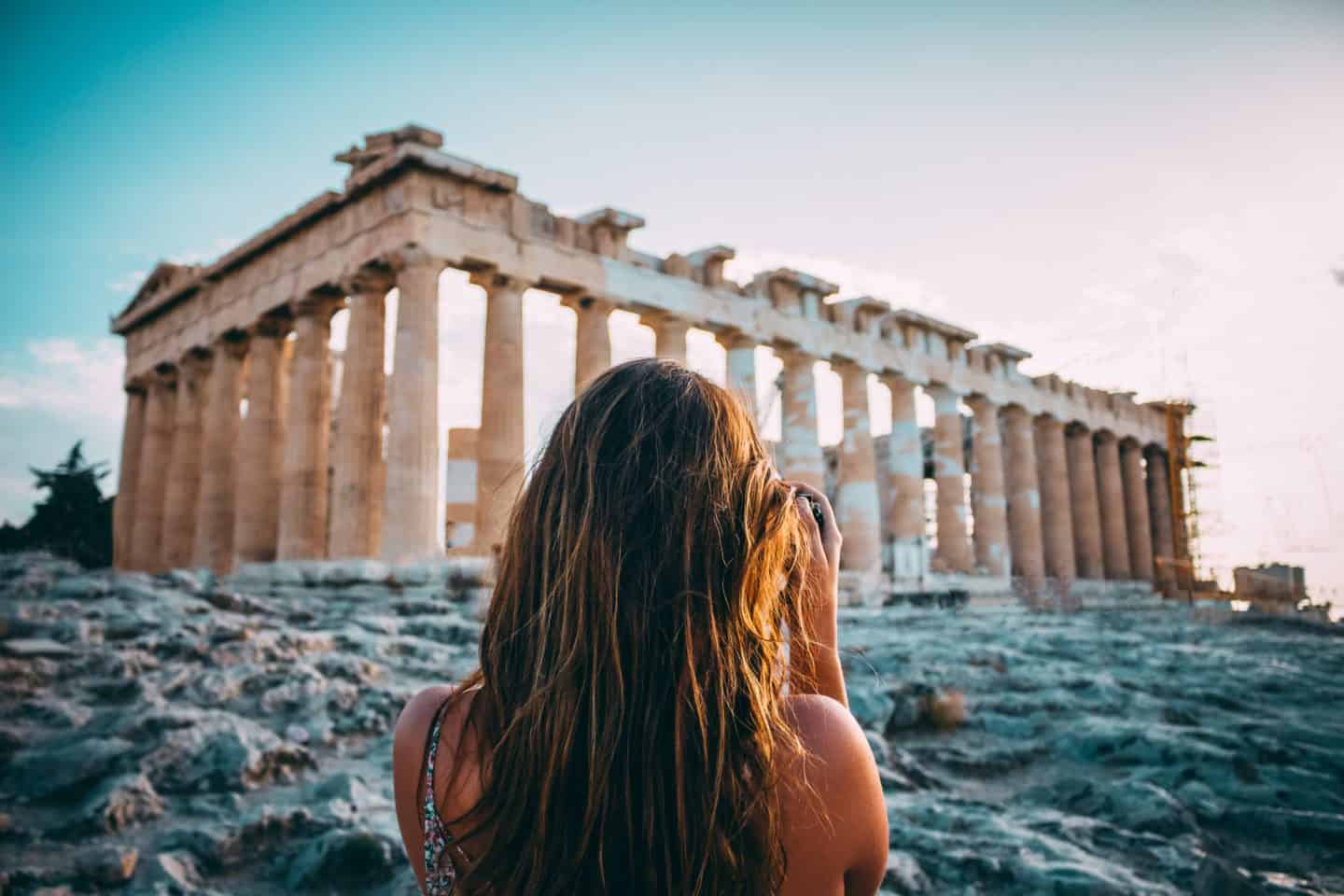 Athens is one of those city-states in Greece that holds an important place in world history. You've probably learned about it in your social studies classes. You might know it as one of the oldest cities in the world and as the birthplace of 'Democracy. It's the city that hosted the first modern Olympics in 1896 and another one as recent as 2004.
Today, Athens is a great destination for archeological and architectural finds. Modern-day Athens is one that has kept up with technology and evolution of lifestyle but still bears signs of the pre-historic settlement it once was. It proudly wears stories of Greek mythology and has so much to show visitors. Read on for a full Athens travel guide!
Mythological past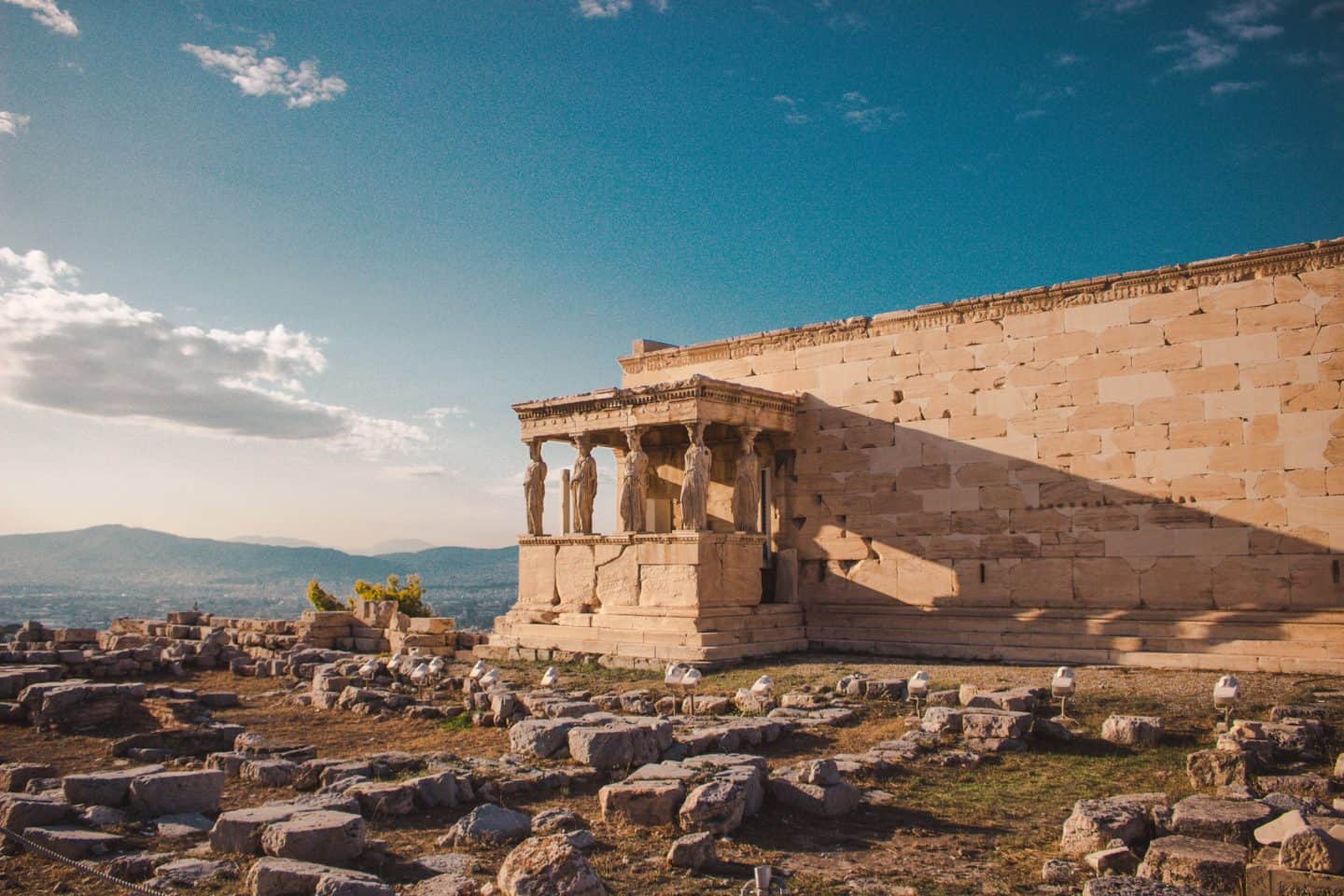 Athens has a mythological history we have to talk about before we get to the recorded history of this city that is now the capital of Greece. It is believed that Athens came to be known as Athens as the outcome of a challenge between two gods: Poseidon and Athena. Poseidon, the god of the sea, and Athena, the goddess of war & wisdom were in the standing to be the symbol of a rapidly growing area. Poseidon presented the people with a horse that symbolized strength while Athena placed an olive tree, which symbolized peace. The symbol of peace was chosen over the symbol of strength and Athena became the deity of the city. And the city was named after her.
History of Athens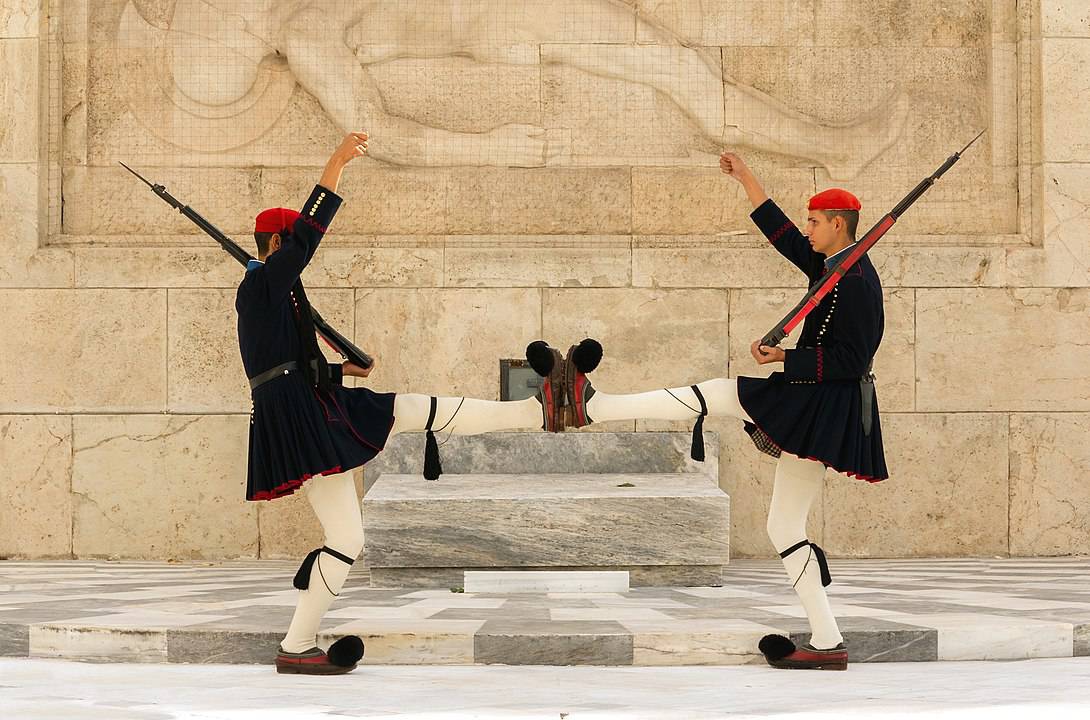 Architectural remains and pottery unearthed in the area date Athens back to the Neolithic period. In the years since, Athens saw wars, destruction of buildings, tyranny, the birth of democracy, development of arts & theater & sports.

Athens' history is rich with the coming together of the small territories of Attica, political events that would influence leadership around the world, strengthening of trade, and the presence of great philosophical thinkers.
What to Do and See in Athens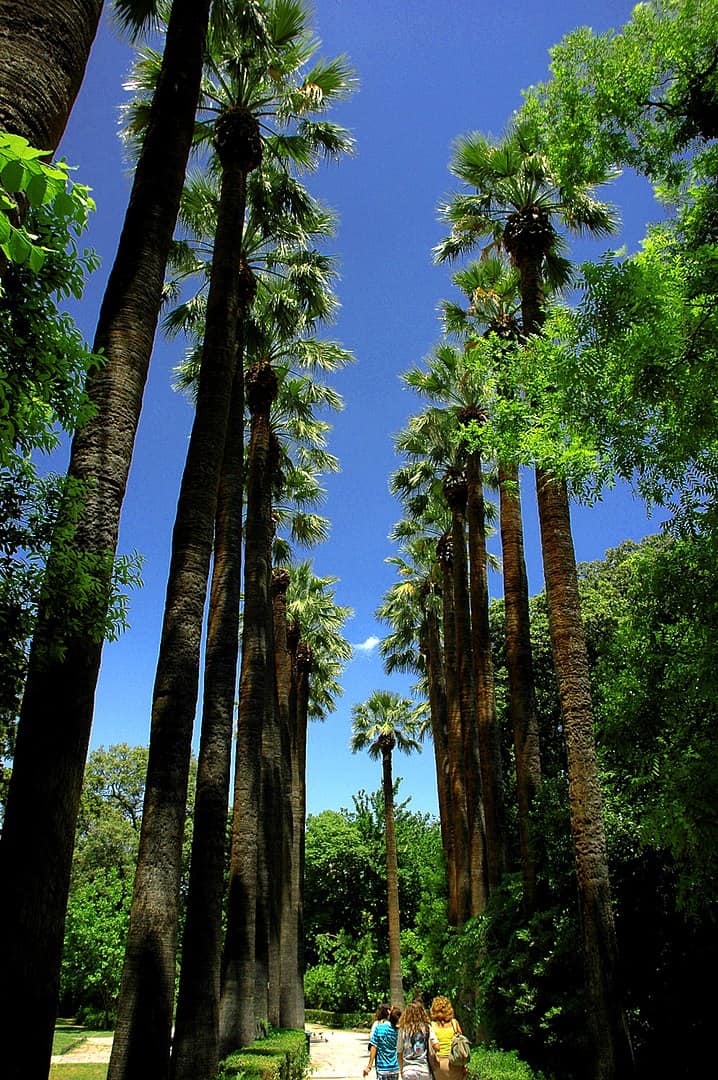 With so much written and unwritten history attached to it, and many archaeological finds gathered and preserved here, reading up on 'things to see' in Athens can be overwhelming. Let me try to break it up for you.
Let's start with the Acropolis. It is the attraction that crowns the city and is the one place you cannot miss when you are in Athens. Here you walk up a hill to see the famous Parthenon – the remains of the temple for the patron goddess of the city, Athena. And before you make your descent, make sure you take a look at Erechtheion & walk into the Acropolis Museum to see the famous artifacts exhibited there. You are sure to be amazed by the masonry, the sculpture, and the longevity of the structures you see on this hill that forms the heart of the city.
Other ancient temples you might want to see are the Temple of Athena Nike, Temple of Olympian Zeus, and the Temple of Poseidon (if you have an hour to travel to Sounion). Other historical landmarks you could try fitting into your visit to Athens are The Tower of Winds, Hadrian's Arc, the Agora of Athens & the Panathenaic Stadium.
After you've had your architectural fill of Athens, you can hike up the many hills in and around the city. They offer panoramic views and are ideal places to catch sunsets. Then there is the National Garden that's known for its greenery. It belonged to Queen Amalia in the 1840s and was formerly called the Royal Garden. At this Greek garden, you can stroll through tall palm trees, see some ponds, and see some ancient artifacts, too.
You might also want to visit Syntagma Square to take a look at the Old Royal Palace that now houses the parliament. And while you are there, stay to watch the Changing of the Guard at the Tomb of the Unknown Soldier, Athens's own war memorial. The change happens every hour but if you can be there at 11 am on Sunday, you can witness the official ceremony with all of the pageantries that this custom is known for.
Check out my list of Top 10 things to do in Athens to see more than is included in this Athen's travel guide.
Food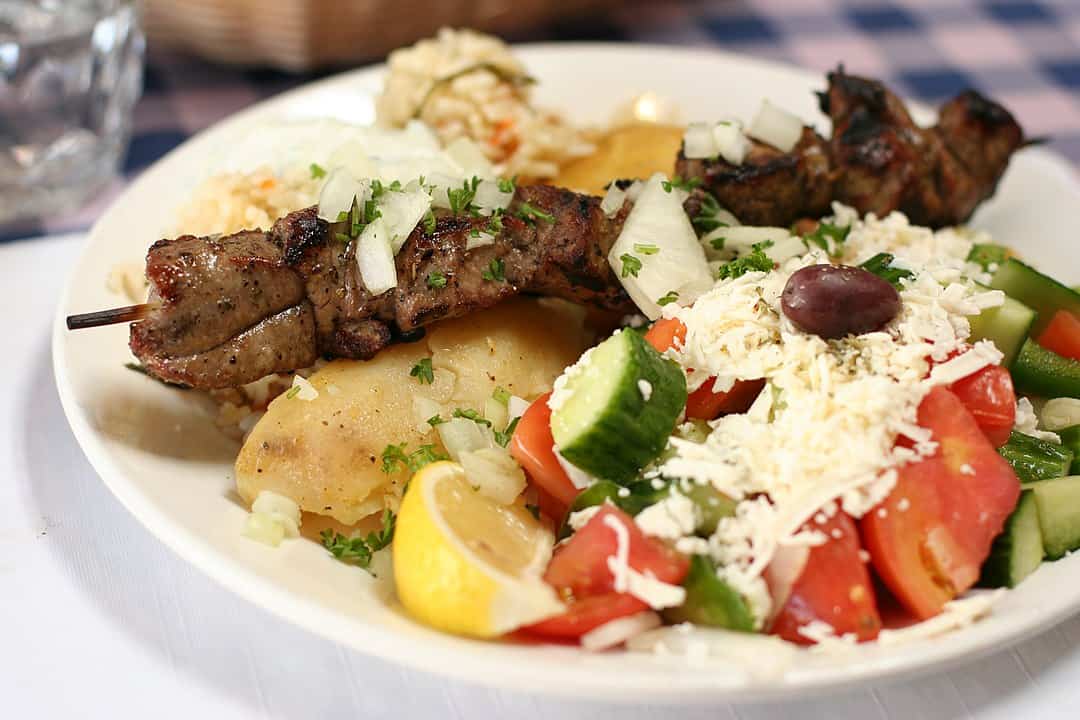 There are two kinds of places to eat at when you are in Athens. One — try to book a table at a restaurant that promises you a view of the Acropolis (preferably at night). Two — make sure to have a meal or two at a street-side restaurant that has tables laid outdoors (or at a coffee shop on the steps of Plaka). And while you are there, ask for Souvlaki (mostly skewered meat but there are vegetarian options too) and Moussaka (eggplant and ground meat) and Gyro. If you are into seafood, let me tell you that Athens serves good calamari and octopus, too.
Being in Athens is also your chance to have Greek wine, Geek coffee, Greek Salad and Greek Olives. Also, try drinking some Ouzo.
To find specific restaurants to visit not included in my Athens travel guide, check out my Best Restaurants in Athens post.
Shopping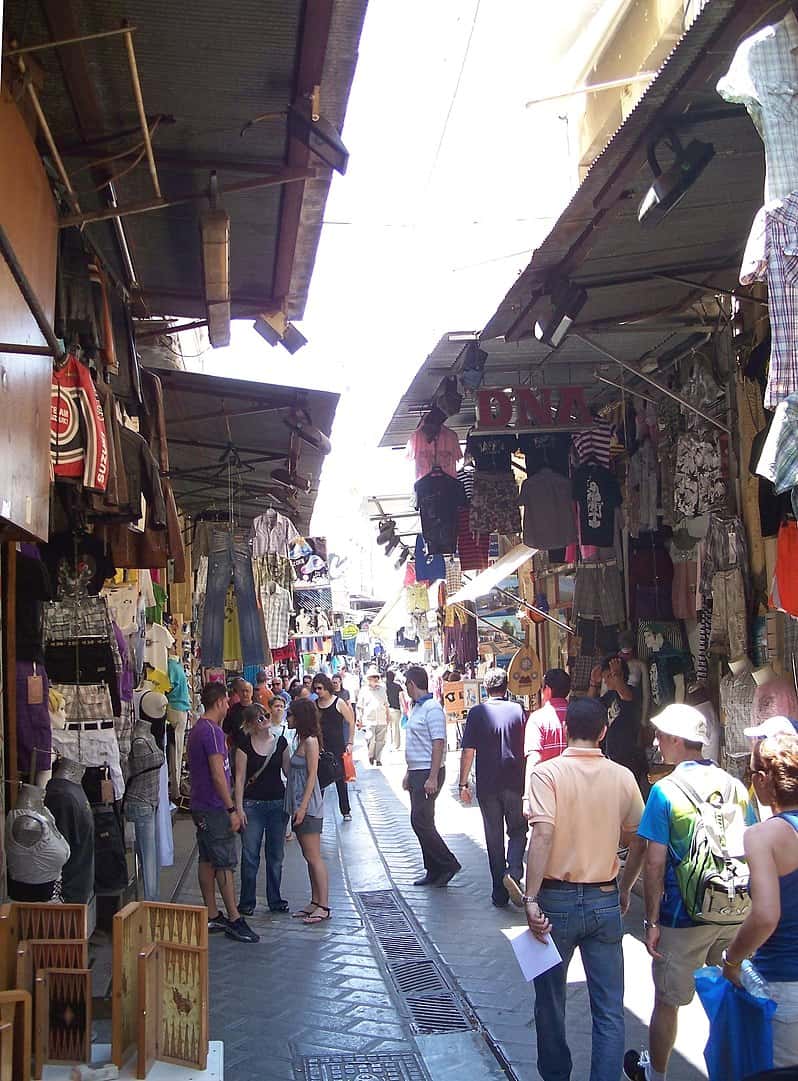 If you are looking at mall-shopping, Athens has Athens Metro Mall, Athens Heart Mall, and The Mall of Athens. Note: Metro Mall and Athens Heart Mall are closed Sundays and Mall of Athens has slightly lesser hours of operation that day. Ermou Street is another place to go if you are looking at shopping popular brands.
Just a stone's throw from there is the local shopping district of Athens — Monastiraki. The streets branching out of Monastiraki Square are jam-packed with small shops selling everything under the sun. Clothes, jewelry, bakeries, books, vinyl records, souvenirs…you'll find them all in this full-of-life neighborhood.

You can also a bit of souvenir shopping and eat at some local restaurants in Plaka. Plaka is also one of the oldest neighborhoods of Athens and still wears an old-world charm.
If you are wondering what to take back as gifts-from-Athens, consider Komboloi (Greek worry beads), Olive oil soaps and lotions, Greek jewelry or mementos like vases, teacups or coffee pots crafted here.
Accommodation
The ideal places to look for accommodation would be in the localities at the foot of the Acropolis. These places around the hill will make it easy for you to get around and visit all the top sights of Athens. Also, there are many options around here: international hotel chains, airbnbs, local guest houses, and even hostels.
Transportation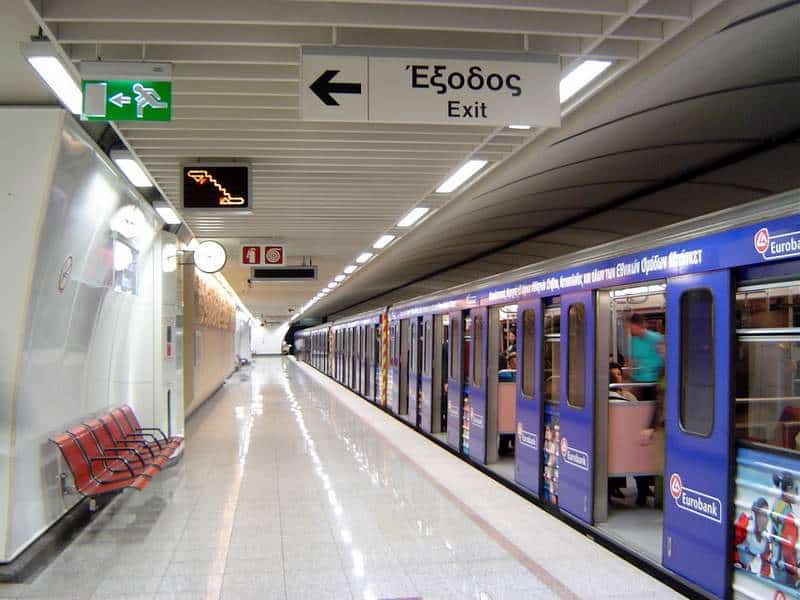 An important part of an Athens travel guide is how to get there and how to get around. If you are flying into Athens, the international airport is around 30 km away from the city center. From there, you can take a taxi into town or take the train. Once at the center of the city, you can walk to most of the attractions. Other ways to get around include taxis, the Metro, and local buses.
Geography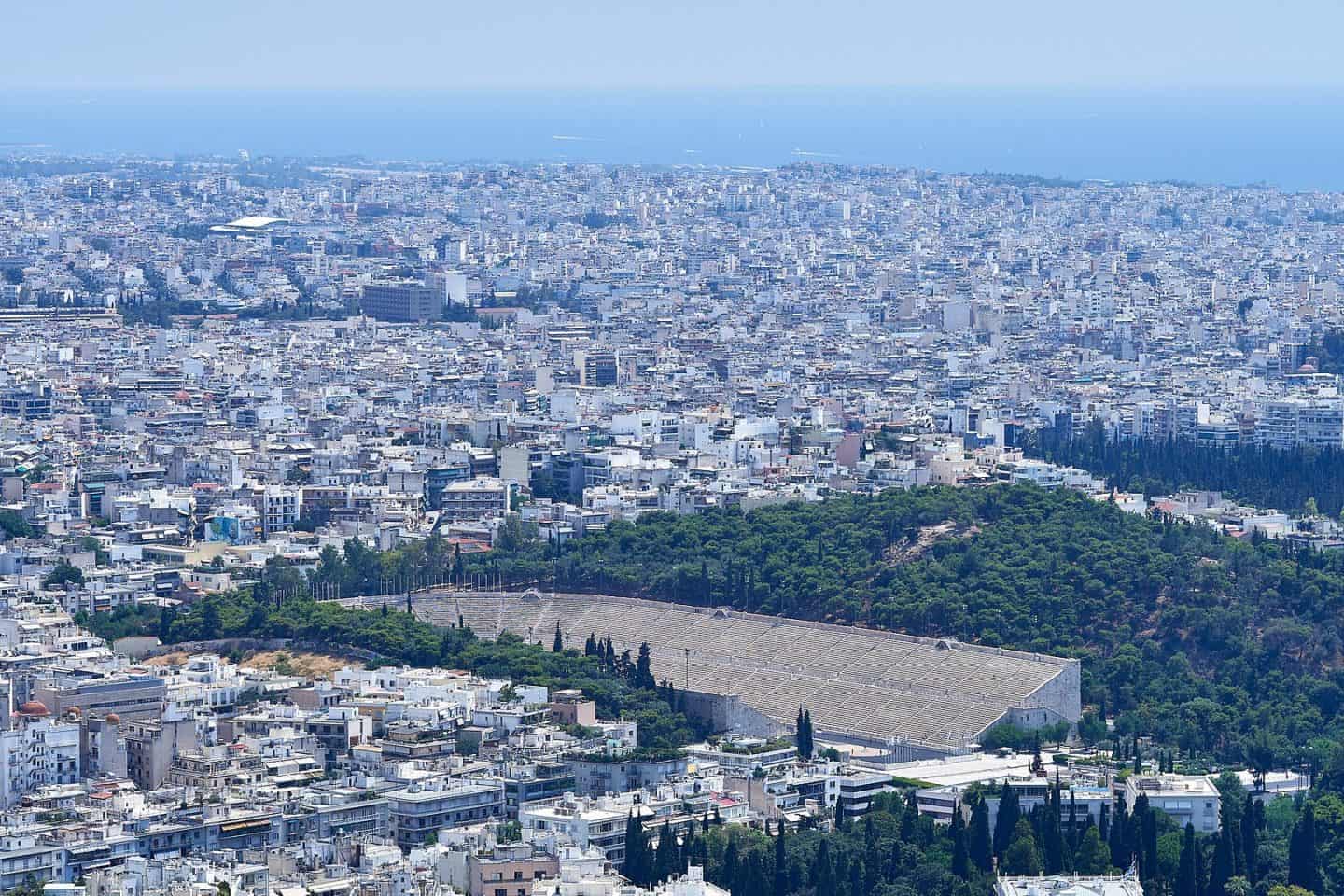 Athens sits in the Attica basin and is home to several hills offering panoramic views of the city. Lycabettus Hill even lets you see as far as the coast. Athens lies pretty much beside the Saronic Gulf and north of the Mediterranean Sea. And the Aegean Sea is not very far off!
Best Time to Visit

Athens naturally falls into the Mediterranean climate with hot, dry, summers, and cold wet winters. Pleasant weather begins around March and goes on till November after which cold and wet weather takes over. July and August are the hottest months. Depending on what your kind of perfect weather is, you can pick the best time to visit.

Visiting in the dry months means you get to eat on street-side restaurants, enjoy an outdoor/rooftop movie and maybe even watch a show in one of the open-air theaters in the city.
Nearby Destinations
This may be an Athens travel guide, but other places you can visit along with your trip to Athens include Mykonos, Santorini, Meteora, Nafplion, Crete, and Rhodes.