If you follow my blog, you know one of my favorite places in the WORLD is Venice, Italy. So I was super excited to have the chance to review Torresella Wine, the "wine of Venice". This is just in time for Carnival, one of the most amazing times in Venice, where everyone goes back in time for a giant masked party! So let's dive in…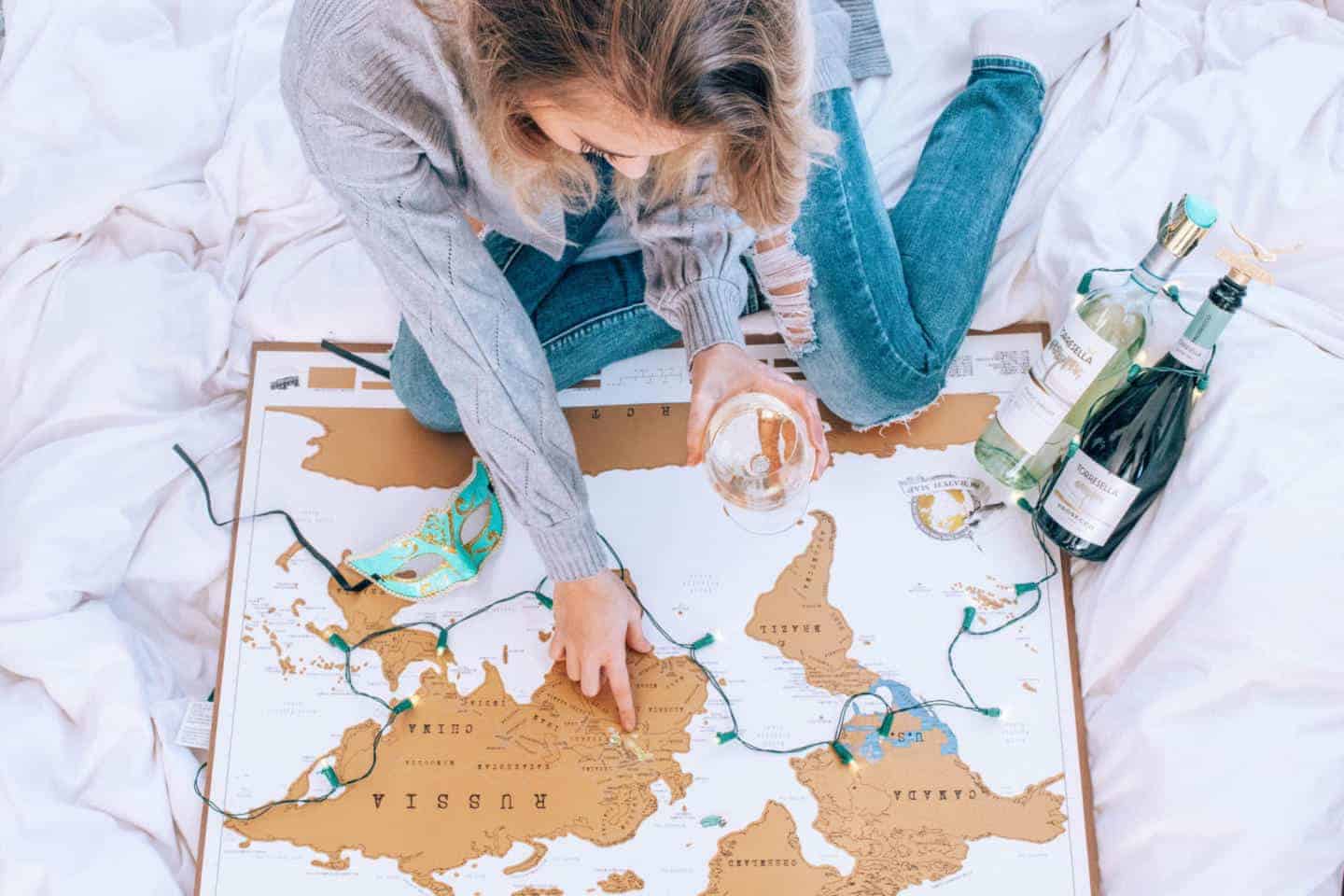 Background
I've come to really appreciate information on companies' histories, mission & values. Lately, I have only wanted to buy from companies that interest me in more than just the product itself. Torresella did not disappoint! As the wine of Venice, they promote historically important pieces of Venice, like Carnival, which started in 1094; promoting Carnival through their wines. Not only that, but they want to promote the WOMEN of Venice, which gives them a big thumbs up from me! Throughout the history of Venice, women were supported & welcomed unlike around the rest of the world, and Torresella wants to celebrate that.
Background rating: 10/10

Packaging
I'm a sucker for good packaging. If I am walking down the aisle & see some great packaging, I am immediately drawn to it. Torresella Wines has a very classy & elegant label, and their fun little extras for Carnival in their beautiful turquoise made me swoon. Love!
Packaging rating: 9/10

Taste
Well, if this gives you any education, I'm sipping on it as I write this because I don't want to put it down. I'm pretty picky with wine, honestly. I am definitely getting better than the days I would only drink Moscato, but still picky – & it's GOOD! Good enough that I will be keeping a bottle of it around at all times!
Taste: 10/10

Not only is this a great wine, but it's a brand I can get behind. I loved being able to review Torresella Wine. Highly recommend!!