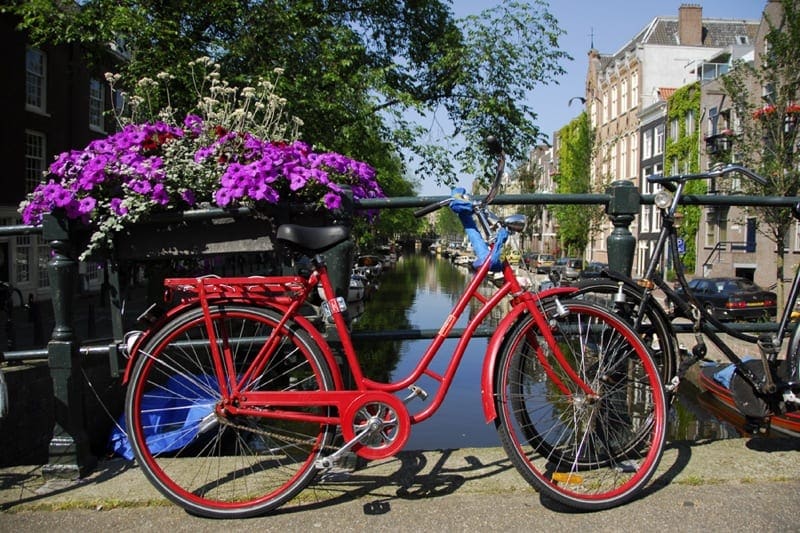 Amsterdam, the capital city of the Netherlands, is one of the country's most populous, multi-ethnic & progressive cities. What brings people to this tourist-friendly city are the stately buildings, the attractive canals, the art, the bike culture, the coffee shops & the variety in its museums. It's got music festivals and nightlife for entertainment and great eating & shopping options, and the city is well connected in terms of transportation. Amsterdam is a mix of urban and historical attractions, giving visitors much to see and do in the Dutch capital, all of which are included in this Amsterdam travel guide.
History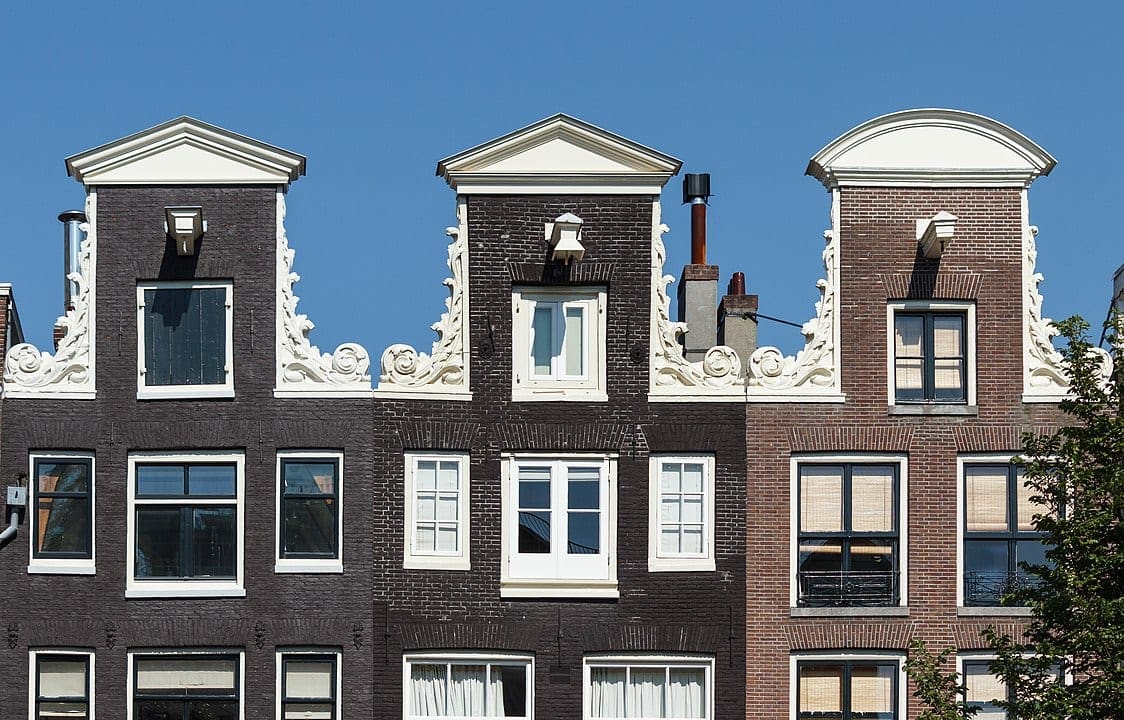 History is a great part to include in this Amsterdam travel guide! After the Amstel river's 12th century floods, a dam was built over it and the village that took shape in the area came to be called Aemstelredamme. In due course Aemstelredamme became Aemsterdam and Aemsterdam eventually became Amsterdam.
Two centuries later Amsterdam was granted city rights and the next few centuries saw the city build canals, set up a port, and become a trading center. In the 16th & 17th centuries, the city became the richest community of the Dutch. Tall houses with imposing neck gables were built by the canals and the artists of the land painted the glories of the rich & the famous and picturized the life of the common-folk. In terms of art & culture & wealth, Amsterdam became a symbol of the Golden Age of the Netherlands.
What to see and do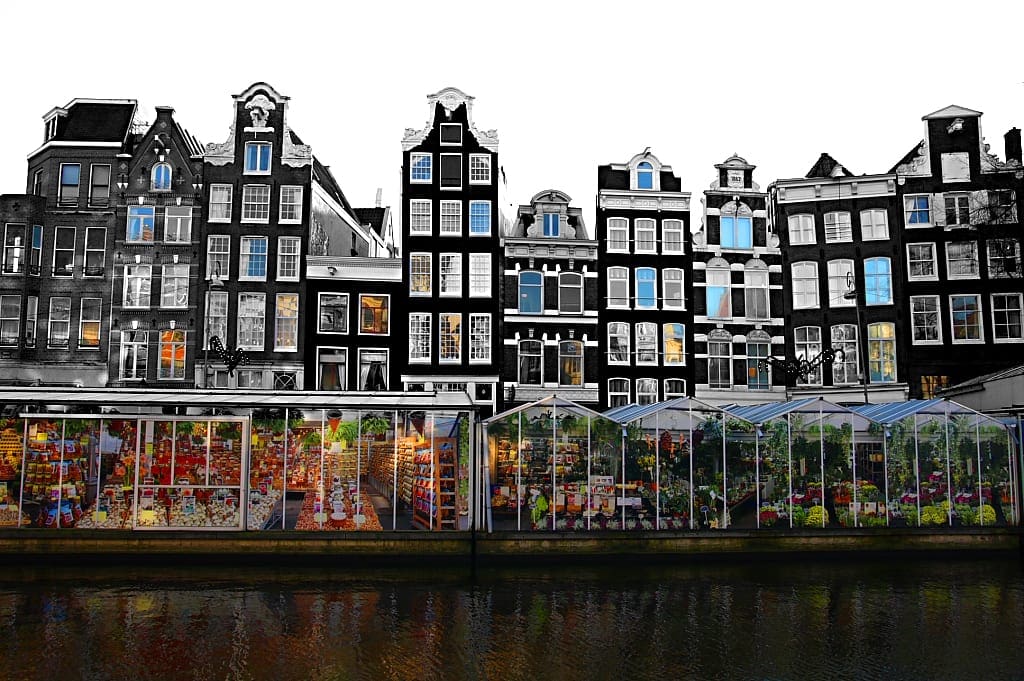 The tall structures that served as businesses, residences, as well as warehouses of the merchant class can still be seen along the canals of Amsterdam. These historic buildings & historic waterways that date back to centuries past, are some of the first things you must see when you are in Amsterdam. And the best way to do it would be on a boat in the canals of the Dutch capital.
The city has long valued its art & culture, and the plethora of museums around Amsterdam is ample proof of that. The most popular of them might be Rijksmuseum, Stedelijik Museum, Van Gogh Museum, and Rembrandt House but there are also the museums dedicated to Anne Frank (also extremely popular), Holocaust, Science, Films & its Maritime Heritage. There are also other intriguing museums like the museum of Microbes, a canal museum, a houseboat museum, and even museums for cats, cannabis & Red light Secrets, among others.
Other attractions here are the Royal Palace, the National Monument, Nieuwe Kirk, the red light district & Bloemenmarkt, Amsterdam's flower market. You might also want to explore the Jordaan and De Pijp neighborhoods. Jordaan is picture-perfect and touristy with canal views, restaurants, galleries & shops, and De Pijp is the city's Latin Quarter, with more of a local feel with its 19th-century architecture & its local market.
To see the greenery and more serene parts of the city, you could bike to Vondel Park or visit Amsterdam's botanical garden, Hortus Botanicus, an area that was set aside to be the city's herb garden providing resources for medicines in the old days.
If you're looking for more things to do in the city, you could go for a Heineken Experience by touring a brewery & tasting its beer, or you could go in search of the I AMSTERDAM signs. You could even go looking for some Dutch food.
For more things to do that aren't included in this Amsterdam Travel Guide, check out my article: Top 10 Things to do in Amsterdam.
Food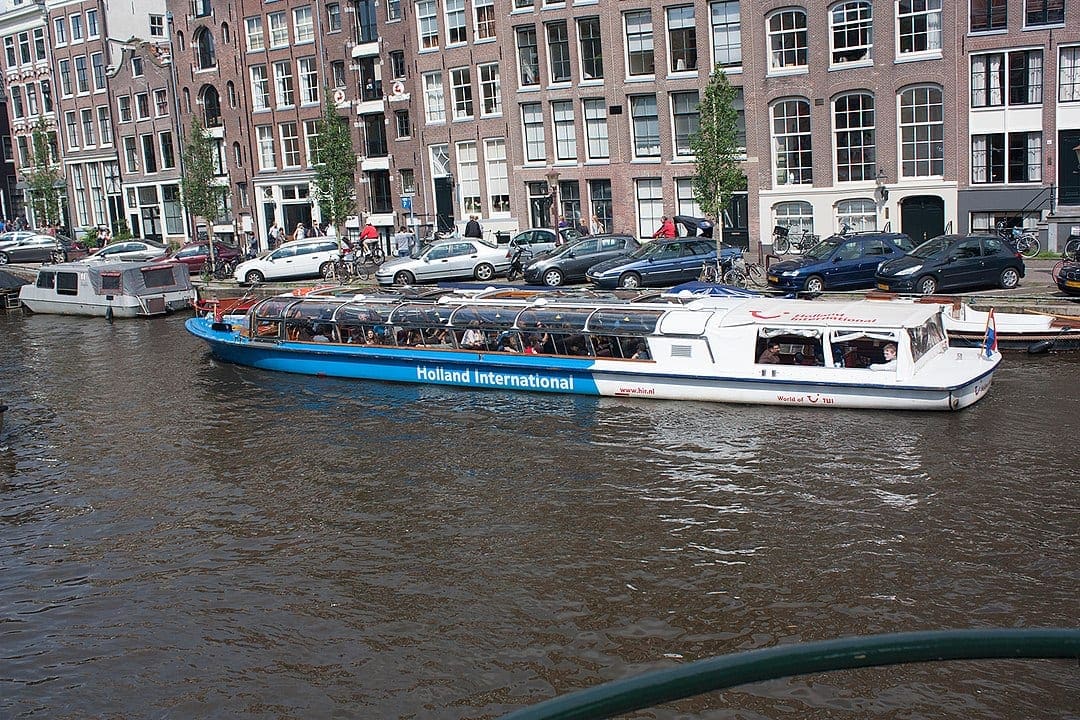 Popular as it is with tourists and having a multicultural population to call its own, Amsterdam's food is also quite multi-cultural. Most restaurants in the city serve food from all over the continent. Also along its canals are eateries offering American, Mexican & Asian dishes. You'll also find plenty of Indonesian restaurants in Amsterdam reminding one of the colonial connection the Dutch have with the island nation. Visiting an Indonesian restaurant is almost a must-do while in the Netherlands and while you're there make sure to try a rice table — a grand feast of over 20 dishes served together.
To make sure you don't leave Amsterdam without having had some Dutch food, look for local street food. Head to the open-air Albert Cuyp Market or the indoor market of Foodhallen (you'll find food from all over the globe here). These markets are the places to try and find yourself some Dutch pancakes also called Pannenkoeken, the mini pancakes called Poffertjes, Stroopwafels, Bitterballen, Olieballen, Kibbeling & Croquettes. Some other things to taste while you are here include Herring marinated in brine, Dutch cheese & Dutch beer.
You might also find some of these foods at a FEBO vending machine that dispenses hot fast food. You can go to these machines if you don't have the time to go to the markets and food stalls. Or you could go to them just for the experience of having a meal or a snack straight out of a vending machine.

For specific restaurants to visit that aren't included in this Amsterdam Travel guide, check out my article: Best Restaurants in Amsterdam.
Shopping
For your souvenir shopping in Amsterdam, you could consider Dutch licorice, chocolates, Dutch cheeses (Gouda, Edams or Boerenkaas), clogs, art, antiques & jewelry.
As for the places to shop, popular areas are Haarlemmerstraat, Haarlemmerdijk, and De Negen Straatjes or the famous Nine Streets. If you want to check out the wares of a local flea-market type of a place, go to Waterloopleinmarkt. If you'd like to shop for big brands, the places to head to are De Bijenkorf, Kalverstraat & PC Hooftstraat. And to do outlet shopping, Batavia Stad is just outside the city.
Bloemenmarkt, Amsterdam's floating flower market is also a delightful place to shop. You'll find flowers, tulip bulbs, artificial flowers & some other souvenirs too in these stalls.
Geography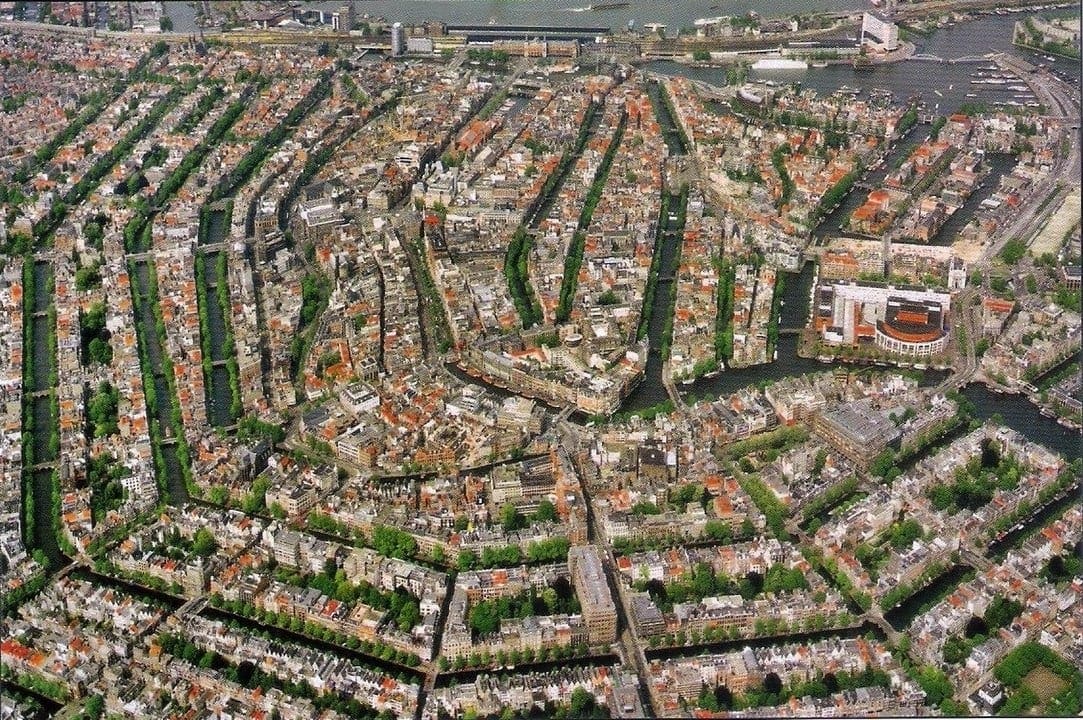 Amsterdam is around 2 meters below sea level and is made up of several islands and a network of canals.
Amsterdam developed where the Amstel River was dammed, distributing the water to canals that then take it to the IJ River. With all this water flowing into the North Sea, the canals have enabled Amsterdam to have robust water transportation and to build port facilities.
Transportation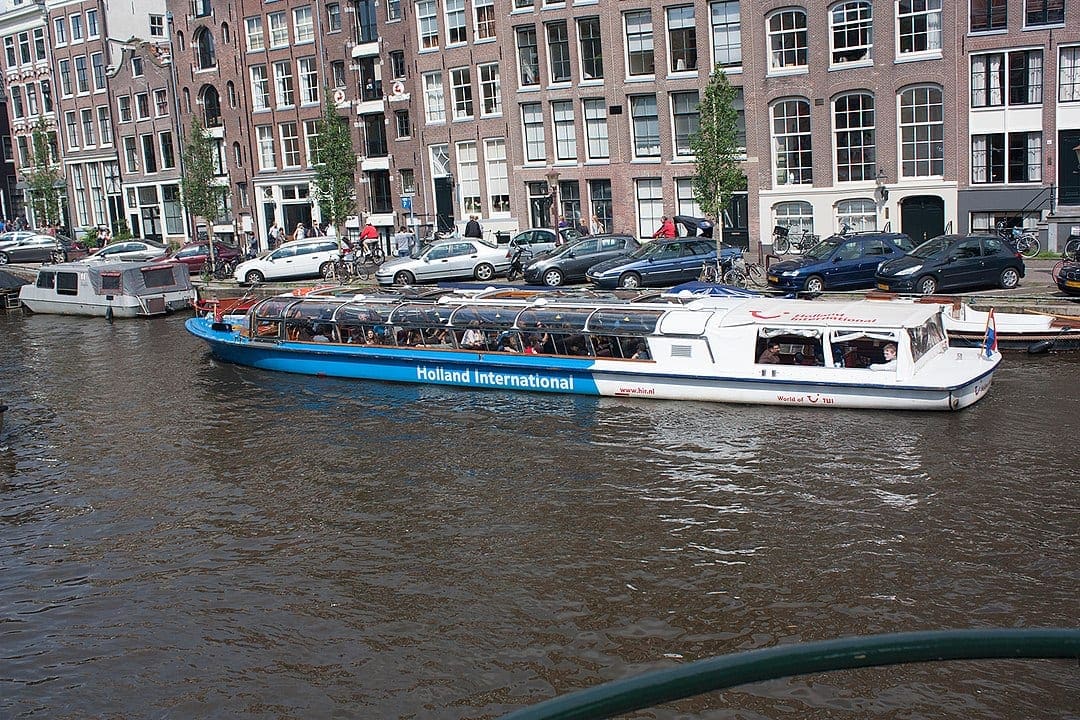 However, it's not very easy to take the water route into the city unless you are on a cruise. If you're coming from another European city, you might be able to take a train to Amsterdam. And if you're doing air travel, Schiphol is the closest airport, from there you can take a train or bus into the city center. Make sure to look for a station that is closest to your accommodation. You could also take a taxi, rent a car, or Uber a ride to the center of the city.
To go around Amsterdam, however, cars are not the most ideal modes of transport with all the one-way traffic in the city. Amsterdam is best explored on foot or on bikes, which might be the more popular way to go. There are also local buses, trams & even boats if you'd like to turn to the canals for your local transport.
Accommodation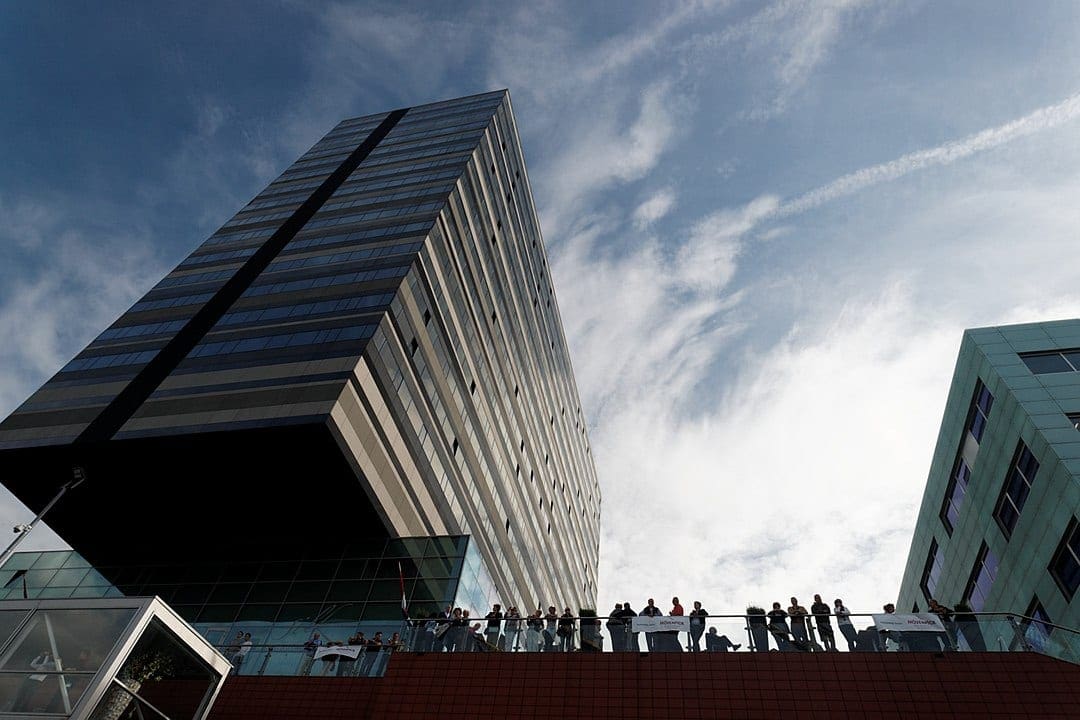 Amsterdam has some upscale hotels as well as some that are more budget-friendly. Most of them are found around the Central Station, Museum District & Jordaan. Hotels are mostly on the higher side of costs in this city. Other options here include apartments and houseboat stays.
If you're on a tight budget, you can look at the hostels in the city. Or you can choose to stay someplace outside the city like in Haarlem.
Best time to visit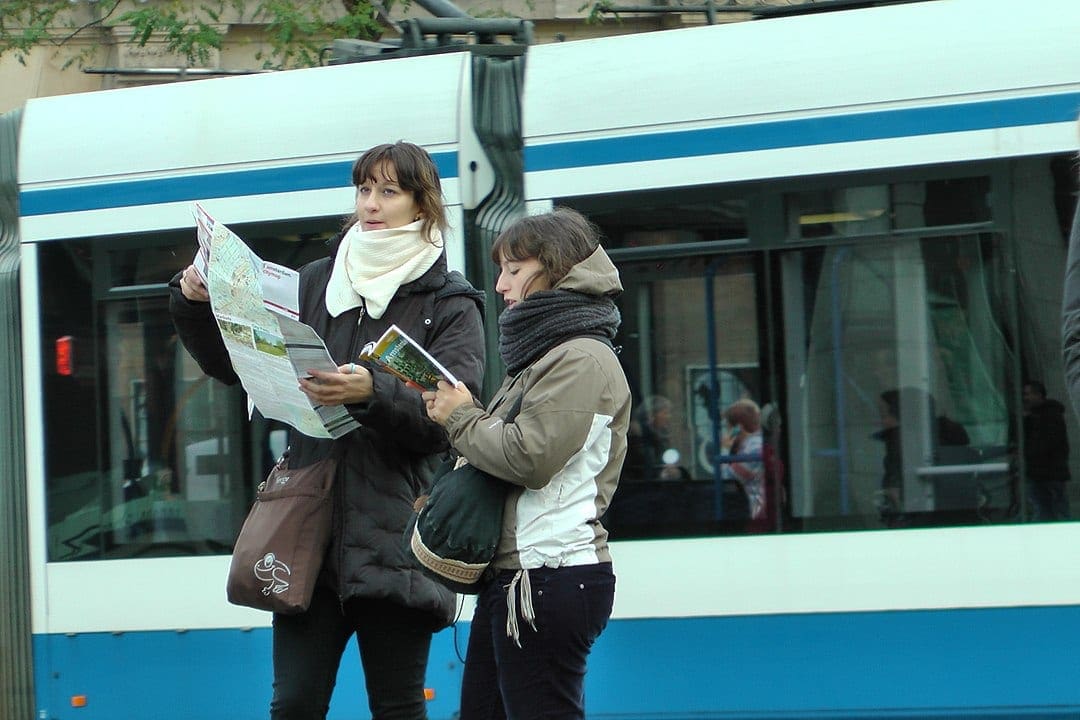 Amsterdam receives visitors all year round but it seems to be in the months of June, July & August that it gets most of its tourists. It's warmest & driest, then. Most festivals also are set to take place around this time.
The best time to be in the city seems to be in the spring or in fall when the crowds are smaller and it's easier to bike around. That said, let me also remind you that Amsterdam's weather is pretty unpredictable when it comes to rain (especially in spring & fall). So you might want to go prepared. Traveling in spring also means you get to see the tulip gardens in bloom.
Nearby destinations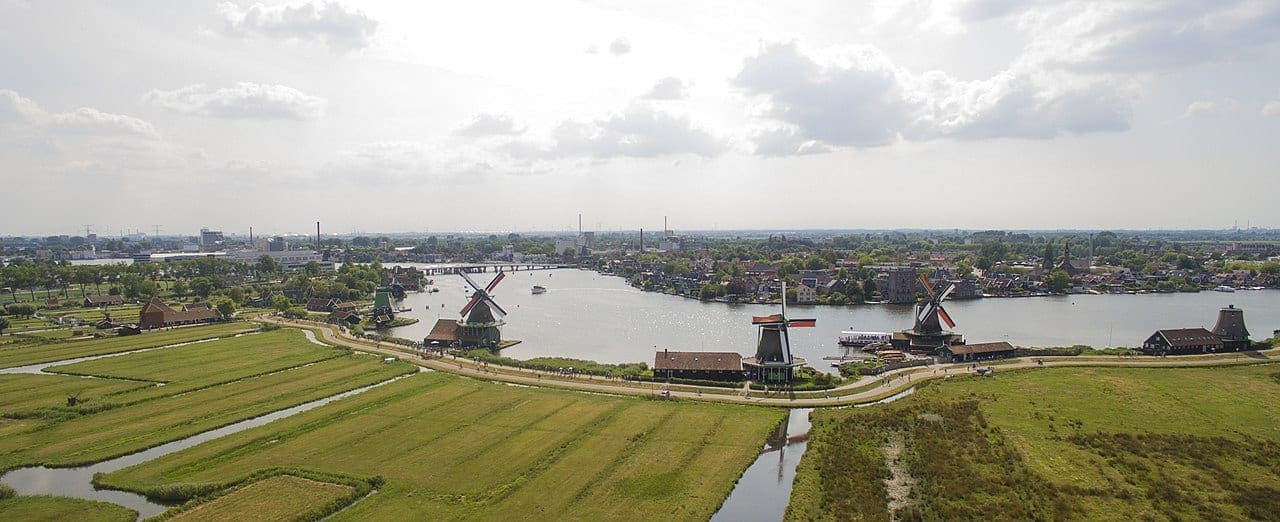 Despite being an Amsterdam travel guide, there is much to see outside of this city! After you've seen the canals, museums & parks of Amsterdam you can go see the charming city of Haarlem. If you'd like to see the Dutch coast, you can go west to Zandvoort. The beaches, cafes & restaurants of the seaside resort are just about a half hour's drive from the city.
To see the largest concentrations of Dutch windmills you could go to Zaanse Schans. Then, there are the tulip fields of Keukenhof, the blue-porcelain making community of Delft, and the cities of Hague, Utrecht & Rotterdam, to consider.