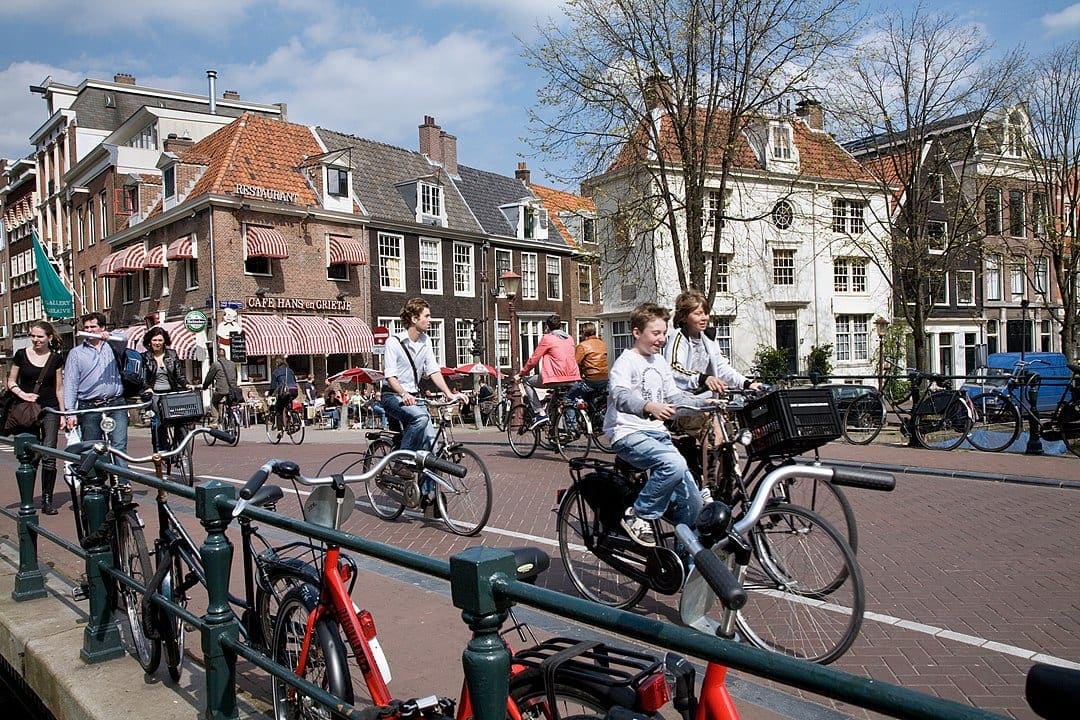 Amsterdam, the capital city of Netherlands is a compact one but one concentrated with museums, charming architecture, and coffee shops. It's a city with great character, with biking lanes full of bikers and boats going through canals lined with historical buildings. There's a lot to explore indoors & out. There's something to see in every corner. Having combed through the long lists of things to do in the Venice of the North, here are the top 10 things to do in Amsterdam.
1. Bike your way through Amsterdam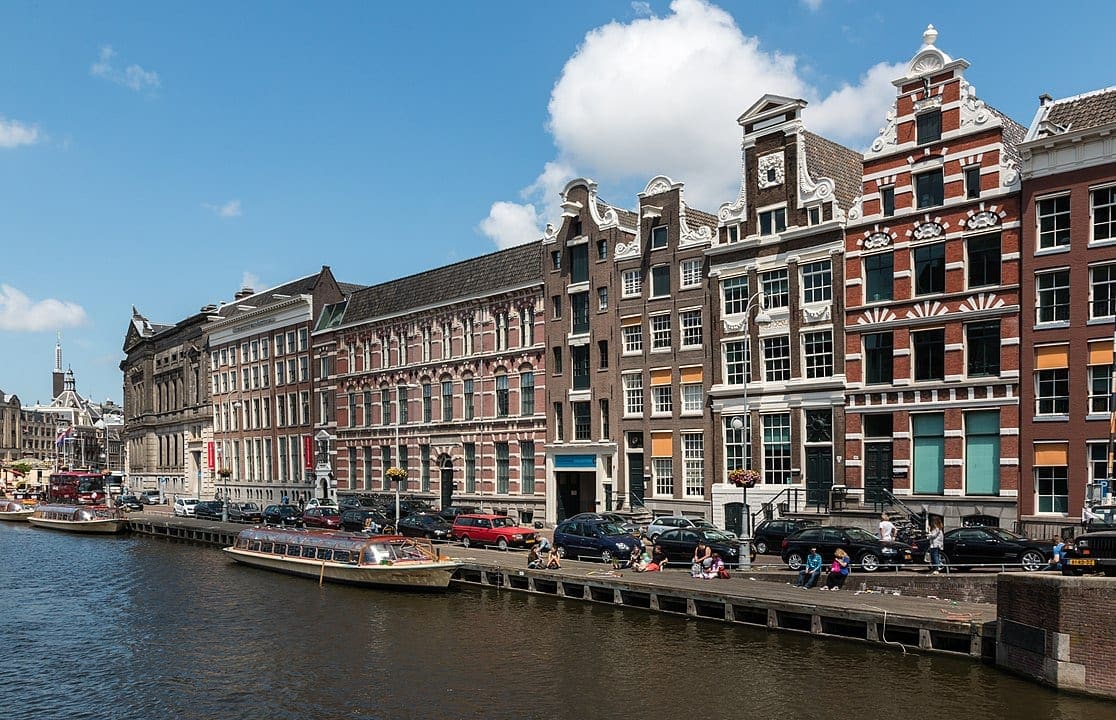 One of the first things you'll notice about Amsterdam apart from the canals & handsome buildings, of course, is that everybody seems to be moving around on bikes! That is one of the specialties of the capital of the Netherlands.
People love biking to work and to go about their day-to-day activities. And guess what, visitors can also explore the city on 2 wheels! The city is an extremely pedal-friendly one. There are several places where you can rent bikes or you could take the help of a cellphone app that will let you rent as well as unlock your ride.
2. Sail the canals of the city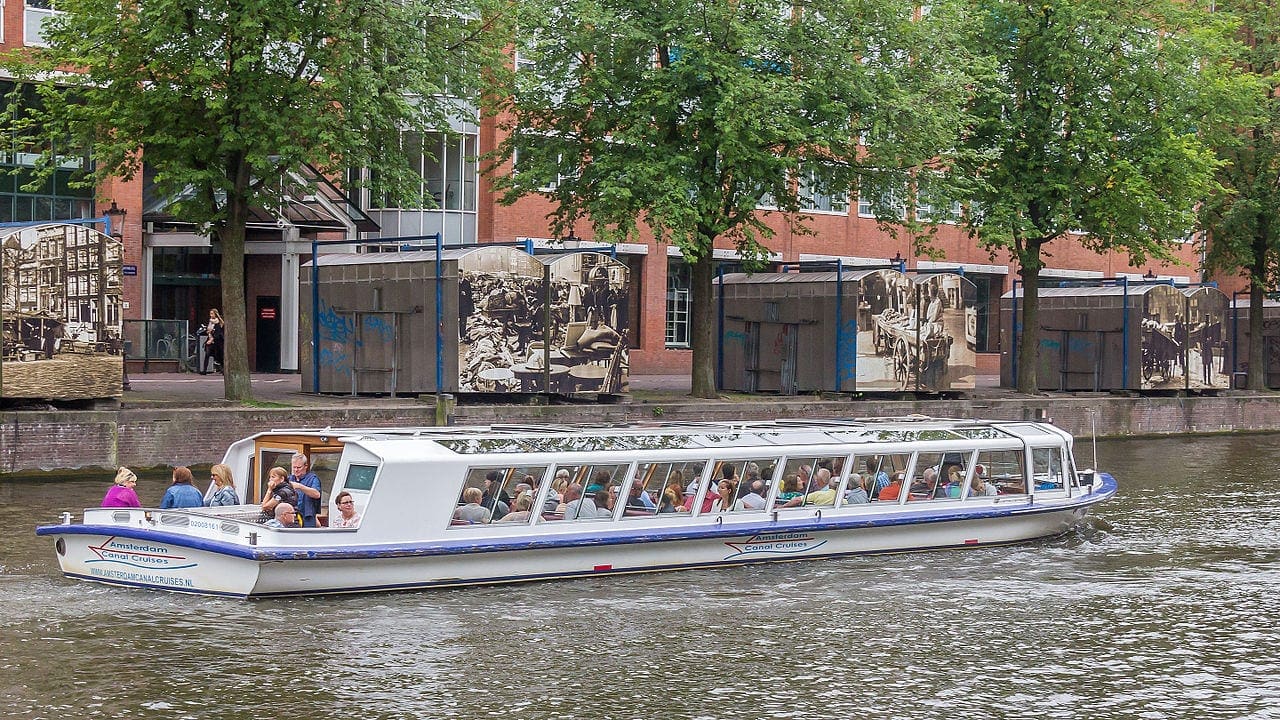 Another thing to do in Amsterdam is to get on a boat and see the city from one of its canals. There are over 100 canals around here and 4 of them run through the city center, forming concentric semi-circles that are better known as Grachtengordel.
Some of these 17th-century canals are now UNESCO World Heritage sites. Of them, Singel is the oldest and the innermost one. Herengracht, Prinsengracht & Keizersgracht are the other main canals.
There are several 1-hour boat tours you can take. Or you can paddle at your own pace. If you'd like to make it a romantic ride, they even have candle-lit tours. You can even make it your chosen means of transport by taking the hop-on-hop-off tours between your visits to museums, cafes & other attractions.
Take a boat of your choice and you'll get to learn more about and better understand this canal city of the north. You'll also spot several of the city's landmarks as you sail past them.
3. Take in some artistic masterpieces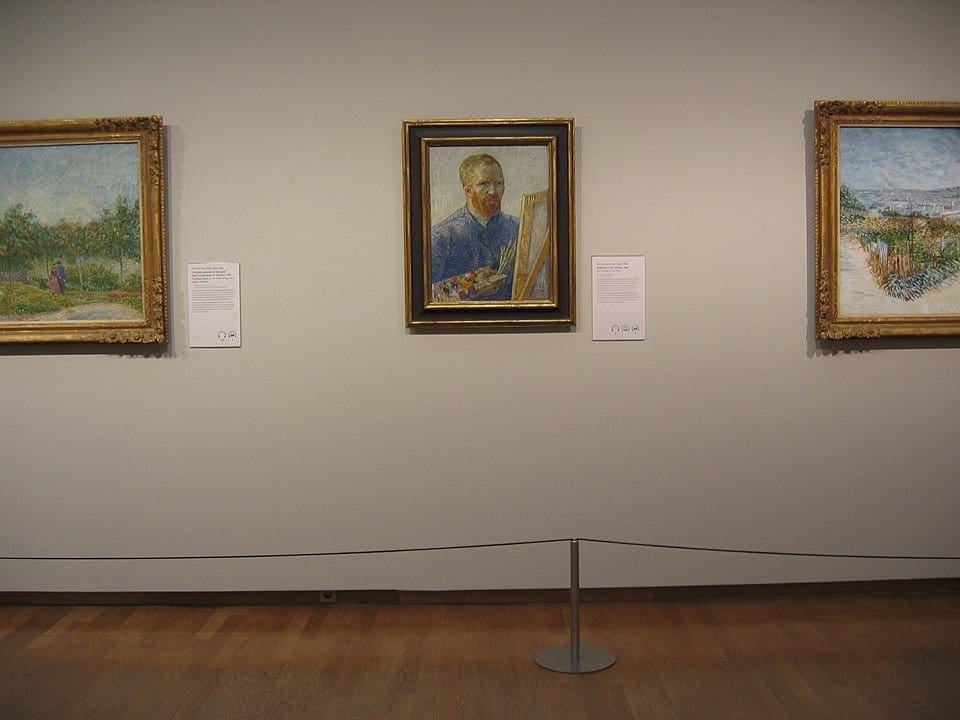 Amsterdam has quite a number of art museums and you cannot leave here without appreciating the work of the artistic greats, making it a must on the top things to do in Amsterdam. Find your way to Museumplein, Amsterdam's Museum Square and you'll be able to visit Rijksmuseum, Van Gogh Museum & Stedelijk Museum.
Rijksmuseum is one of the largest and most popular museums in the city. It has a vast collection of works from Rembrandt to Vermeer & Frans Hals, even books & artifacts of all kinds. There's even a restaurant inside the museum.
The Van Gogh Museum is where most of the works of renowned artist Vincent Van Gogh are being preserved & exhibited. You're likely to find some of his popular pieces here. At this museum, you can also learn about his contemporaries, see the artwork of the artists who influenced him & whom he's inspired as well.
Stedelijk Museum is a museum for Amsterdam's modern art. Its design collection goes beyond canvases and features things like jewelry, furniture & ceramics.
Rembrandt House Museum, a few blocks away from the square, is where the famous Dutch artist Rembrandt lived and worked. At this museum, you get to see his studio and the other rooms of the house and several works of his that were found in the building.
4. Pay your respects to Anne Frank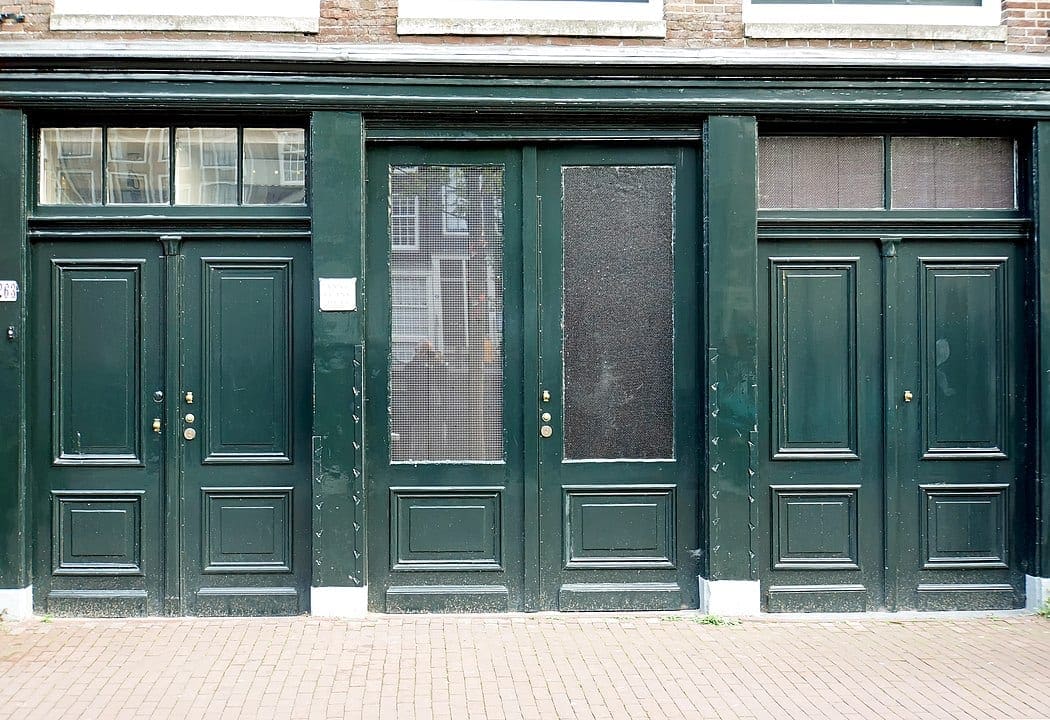 Talking of residences, another well-known house that is now a museum is the Anne Frank House. This is a popular option out of the things to do in Amsterdam. This is the building where the young girl and her family along with a few others spent their days in hiding during the Second World War. This is where she wrote her famous diary that would become a widely read memoir of living in fear of the Nazis.
To visit the Anne Frank House you're going to have to book your tickets a couple of months in advance or you'll have to just try your luck at the lottery the day of. If you get to go in, you can see the portion of the building that served as the hiding place and some of the things that they used while they lived there, along with some historical documents & photographs.
5. Tick off the attractions of Dam Square
Dam Square, often referred to as just 'the Dam' is the main square of Amsterdam. It's seen as the historic center of the city. Around this much-visited square are several landmarks of Amsterdam.
The building that is most likely to catch your attention first is the grand Royal Palace of Amsterdam. It's the former home of the Dutch royal family. And when its not in royal use or not playing venue to an event, it's a place tourists can visit to see some exclusive art & rich furnishings. Adjacent to the palace is the Nieuwe Kirk (New Church). And opposite the Royal Palace is the National Monument, built in memory of the soldiers who lost their lives during World War II. Also in this square is Amsterdam's own Madame Tussaud's museum.
6. Stroll through Vondelpark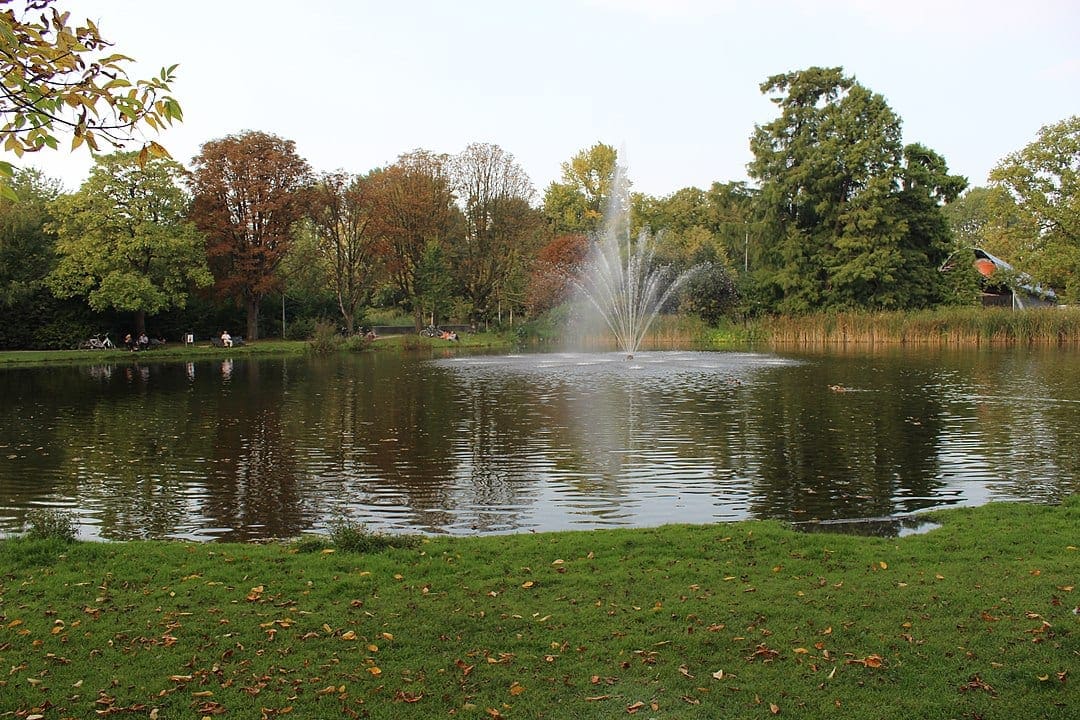 When you want to take a break from sightseeing around busy Amsterdam and have some quiet time, a great thing to do in Amsterdam is their largest green patch, Vondelpark. The urban park's 120- acre park has a lot of greenery for you to picnic in, paths for strolling or biking, a rose garden & an outdoor theater.
There are some ponds and fountains, some sculptures — one done by Picasso, too — and there are cafes nearby (in case you didn't bring a picnic lunch, along).
7. Go see what NDSM is all about
Yet another place to get some relaxed moments away from the hustle & bustle of the city is NDSM Wharf, an area that was once a shipyard.

Today it's a quirky art community that has a waterfront cafe overlooking the IJ river, some hotels, and a whole lot of street art and graffiti.
8. Take in 365 degree-views of A'dam from A'DAM
After having explored Amsterdam on a bike and after having seen it from the canals that line the streets of the capital city, you should go get a drink at A'DAM Tower. This is a one of the best things to do in Amsterdam! This building is also beside the IJ River. The 20-story building has an observation deck called A'DAM Lookout, from where you can get uninterrupted views of Amsterdam, its canals & ports.
If you'd like some adventure up there, the top of this building is also where Europe's highest swing is. Called Off the Edge, the activity is conducted at a level that's around 100 meters off the ground.
9. Go for The Heineken Experience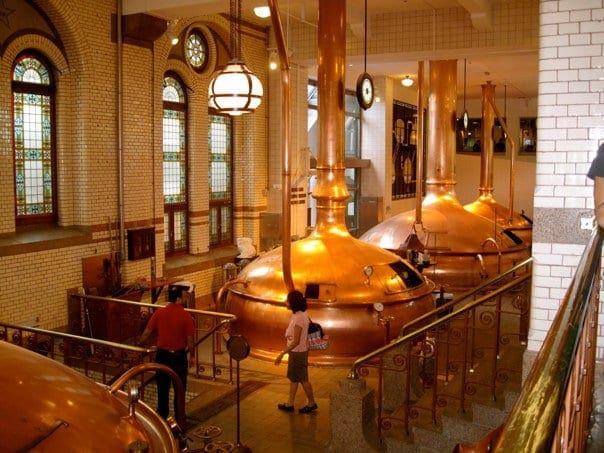 When Heineken's oldest brewery moved out of its original home in Amsterdam, the property was turned into a place where those who were fond of the world-famous beer could have the Heineken Experience, that's what the tour the plant is called.
A visit to this popular attraction will show you how the beer is made, and you can treat your senses to the smells and tastes of Heineken Beer.
10. Check out Amsterdam's Nightlife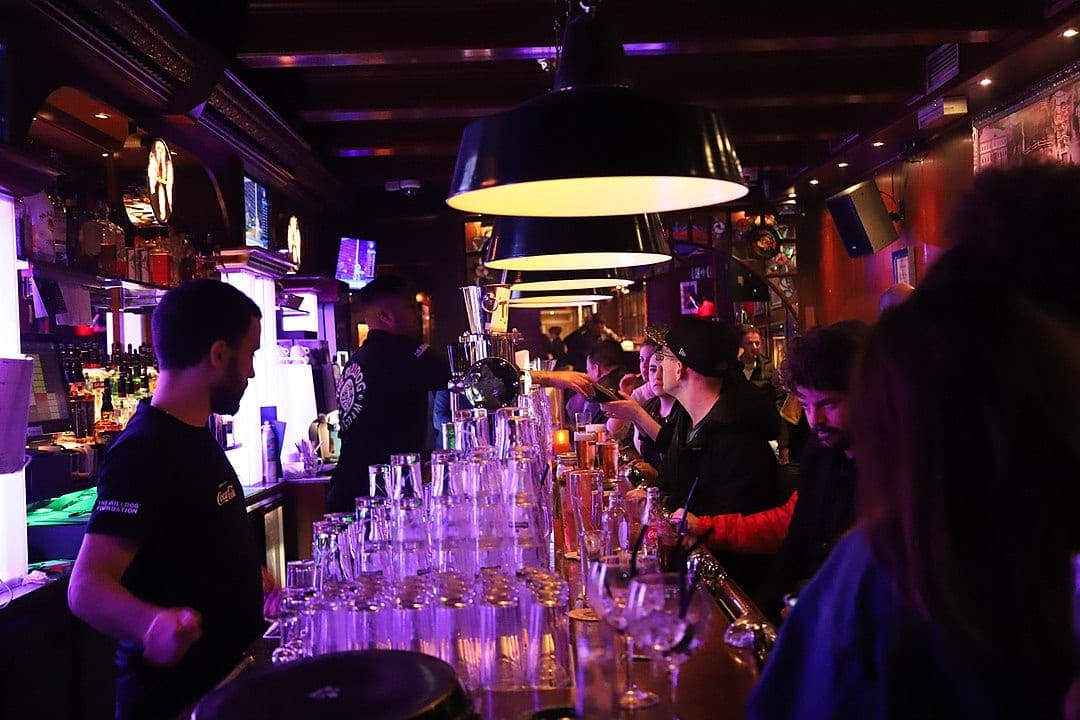 Amsterdam is also known for having a vibrant nightlife. There's no shortage of coffee shops, cocktails, beer, music & wild parties in this city. And there are several places that'll stay open until 3 in the morning!

You'll find a good number of clubs & bars at Rembrandtplein and Leidseplein. But if you want to avoid the very pricey spots, there are several great places, whatever your kind of place might be, on the outskirts of the city.
(Remember, Amsterdam is also known for its red-light districts. There are some blue light ones, as well.)