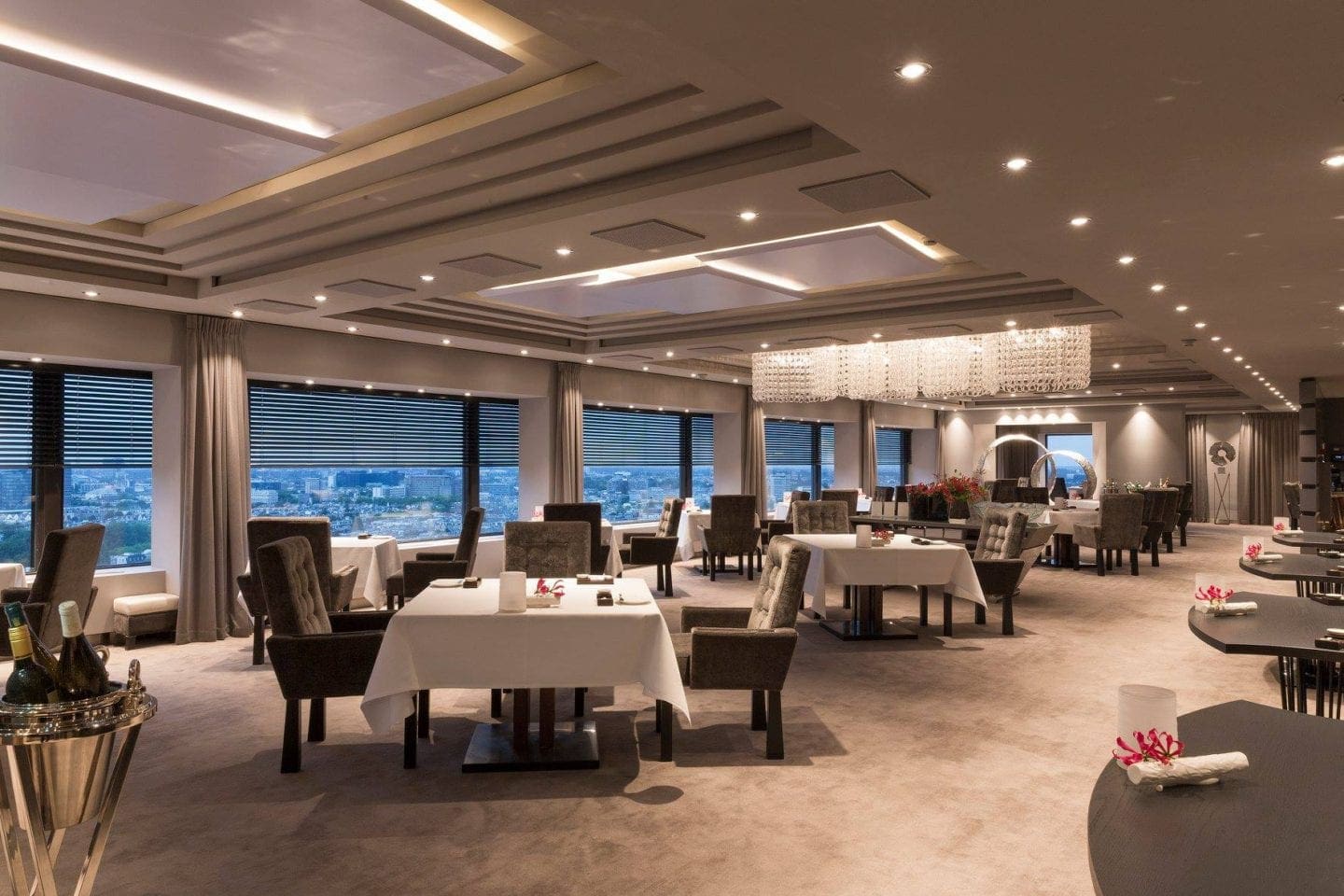 Just like its places of interest, Amsterdam has a large number of restaurants. Pick out the good ones and you'll have quite a long list. Pick out the best, and the list is still super long! Here are some of the best restaurants in Amsterdam that you might want to consider dining at during your trip to the city.
1. De Kas
De Kas is situated away from the city center, yet many will tell you that is 'the place' to go to if you're looking for a different kind of dining option. The freshness of the food served here is one of the things that puts it among the best in Amsterdam.
The ingredients used in De Kas come straight from the source. And a good part of it from the premises of the restaurant itself! The restaurant is in a greenhouse so how much fresher can its food get? De Kas means greenhouse and the 20-year-old restaurant sits in a greenhouse setting that is much older than that.
While some of its fruits & vegetables come from its own gardens, quite a lot of its produce comes from its own nursery, a few miles away from the city. The restaurant's pledge to cook with only the freshest ingredients is the reason it has a rapidly changing menu. Visit there and you'll see there's a fixed menu for the day. Your choice here is between a 3 and 4-course menu for lunch, and 5 or 6-course options for dinner. Vegetarian food is its forte but De Kas does serve seafood & meat, too.
2. Daalder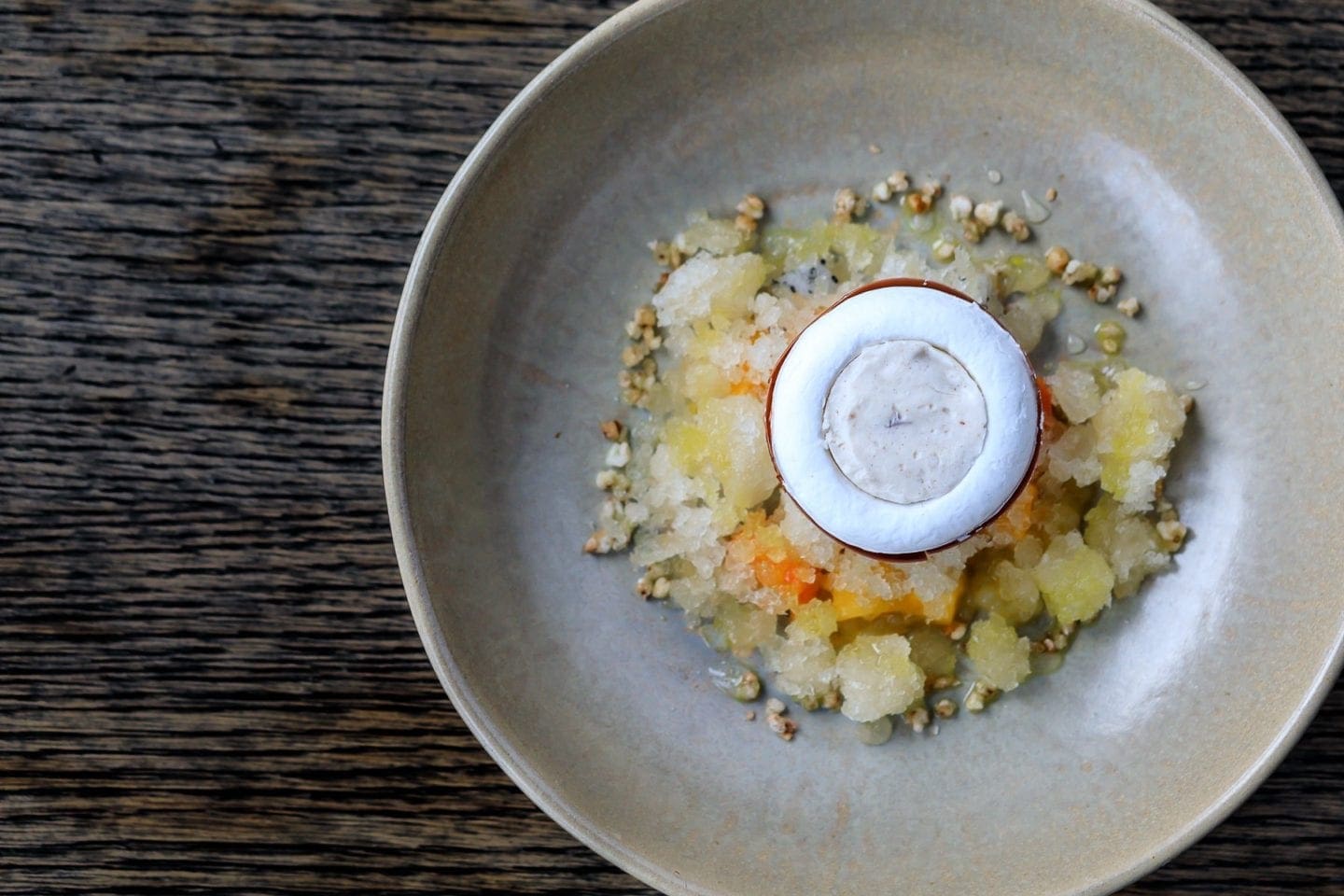 Closer to the city center is another one of the best restaurants in Amsterdam that has fixed menus and allows you to choose between 3-4 courses at lunch, and 4-7 courses for dinner. Daalder is also quite popular and has guests who keep returning, some of them from out-of-town.
Daalder's food is fine and brought out in delightful & appetizing presentations. The restaurant has a cozy, intimate setting for a romantic dinner and is formal enough for a business lunch. The wait staff here is known to be attentive & knowledgeable about the dishes.
Daalder is known for its good wine pairings and is famous for its stroopwafel-inspired ice cream dessert.
3. Ciel Bleu
Ciel Bleu is yet another highly recommended restaurant for fine dining. It's recommended for its food, the service & the views from there. Sitting on the 23rd floor, it presents you with a panoramic view of the city of Amsterdam.
This 2-star Michelin restaurant is inside Okura Hotel and has a pleasant ambiance. There's even a chef's table where you can have a group dinner or just be able to watch the staff do what they do at the award-winning restaurant. You also have an option for private dining for groups. Make sure to reserve in advance if you'd like to dine at this 20-year old restaurant.
4. Ron Gastrobar Indonesia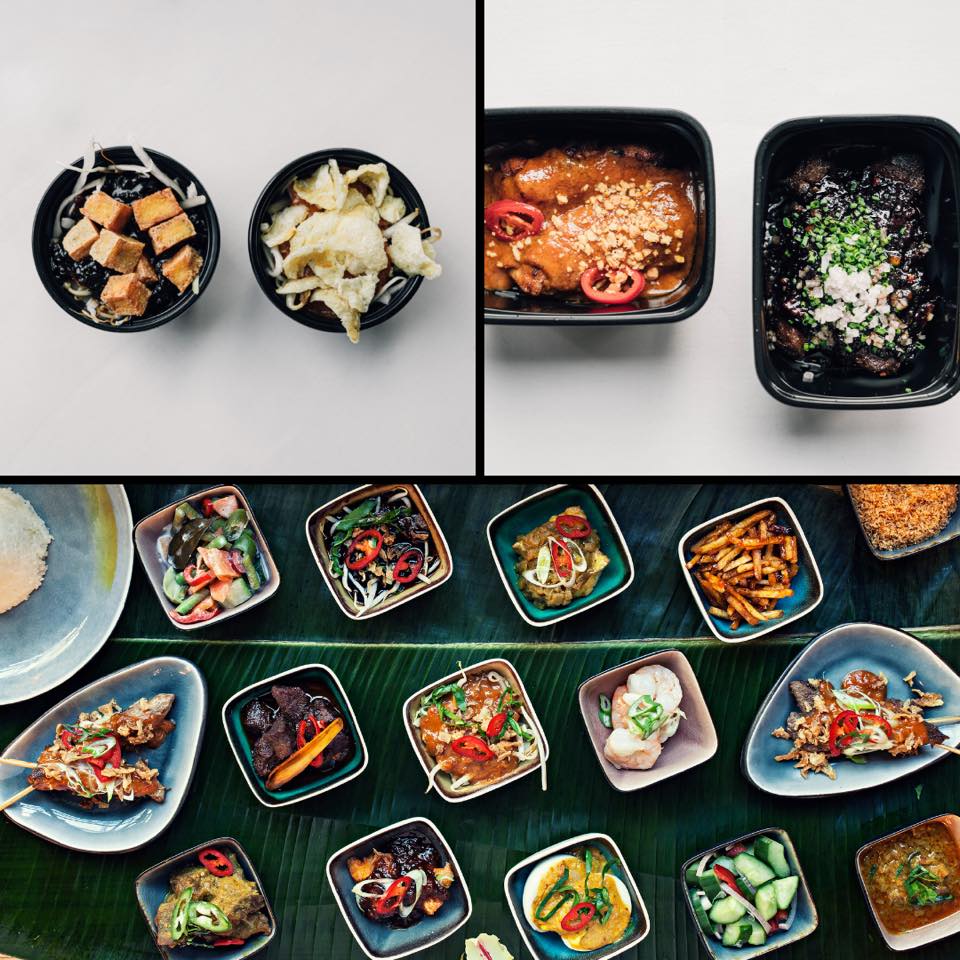 When you're in Amsterdam, you have to have some Indonesian food and one of the city's most favorite places is Ron Gastrobar Indonesia. It might be a little out of your way as it's outside the city center but the flavors and the spicy food available there will make it worth the trip.
It's known for sate, sambal & a whole lot of Indonesian street foods. However, most in-demand here seems to be their 'rice table' that can be shared.
Ron Gastrobar Indonesia is a simple, friendly place located just off the Amstel River. In the summer you can sit outside to eat. It's a busy place so make sure to make your booking before your visit. Bookings can also be done online.
5. BAK Restaurant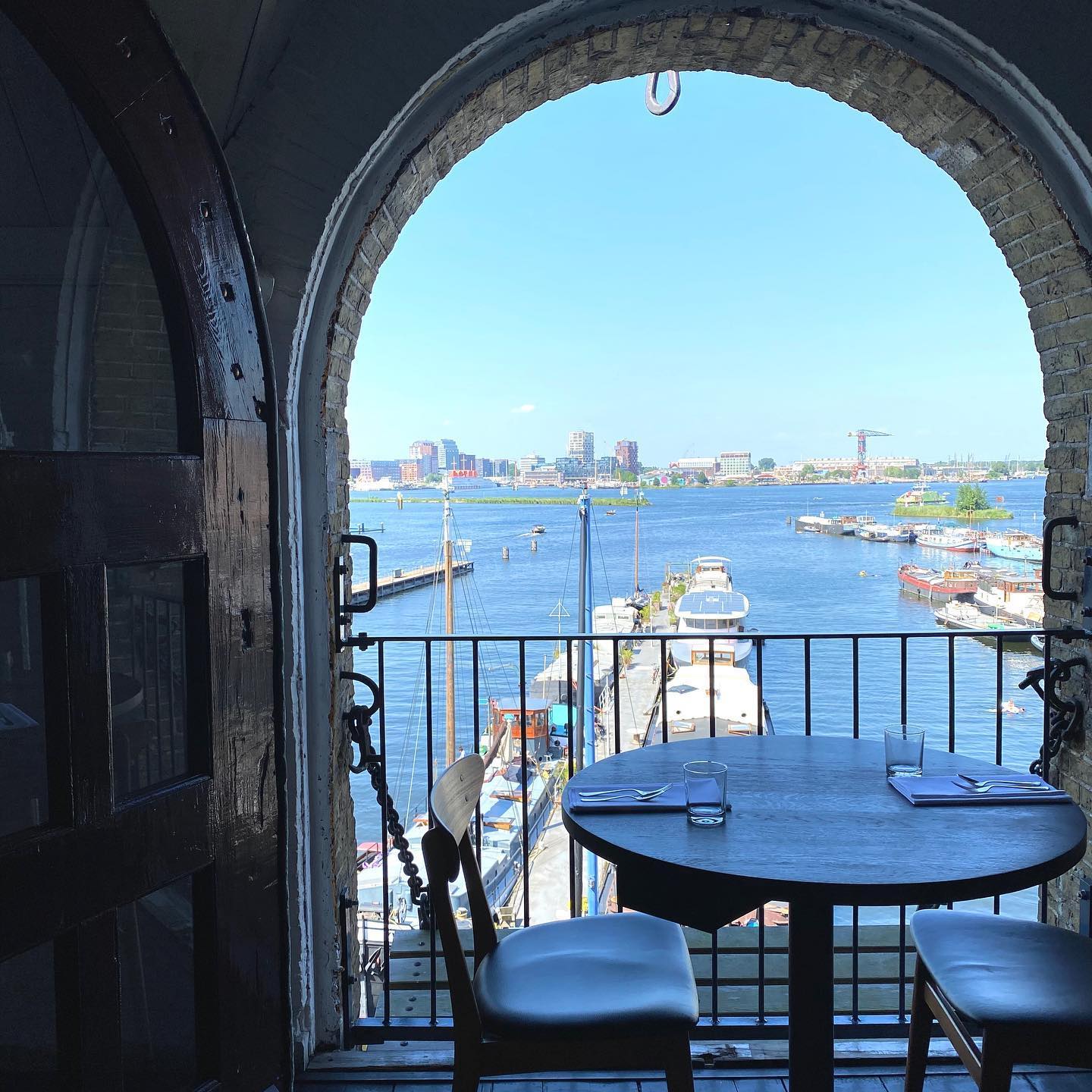 Here's another of the best restaurants in Amsterdam. BAK is a charming, upscale restaurant located on the top of a warehouse and offering a harbor view. It's favored for its delicious food, good service & its waterfront location.
Being a farm-to-table restaurant, it has a fixed menu depending on the fresh produce and catch of the day. However, they do make changes if you have vegetarian or vegan preferences.
6. Rijsel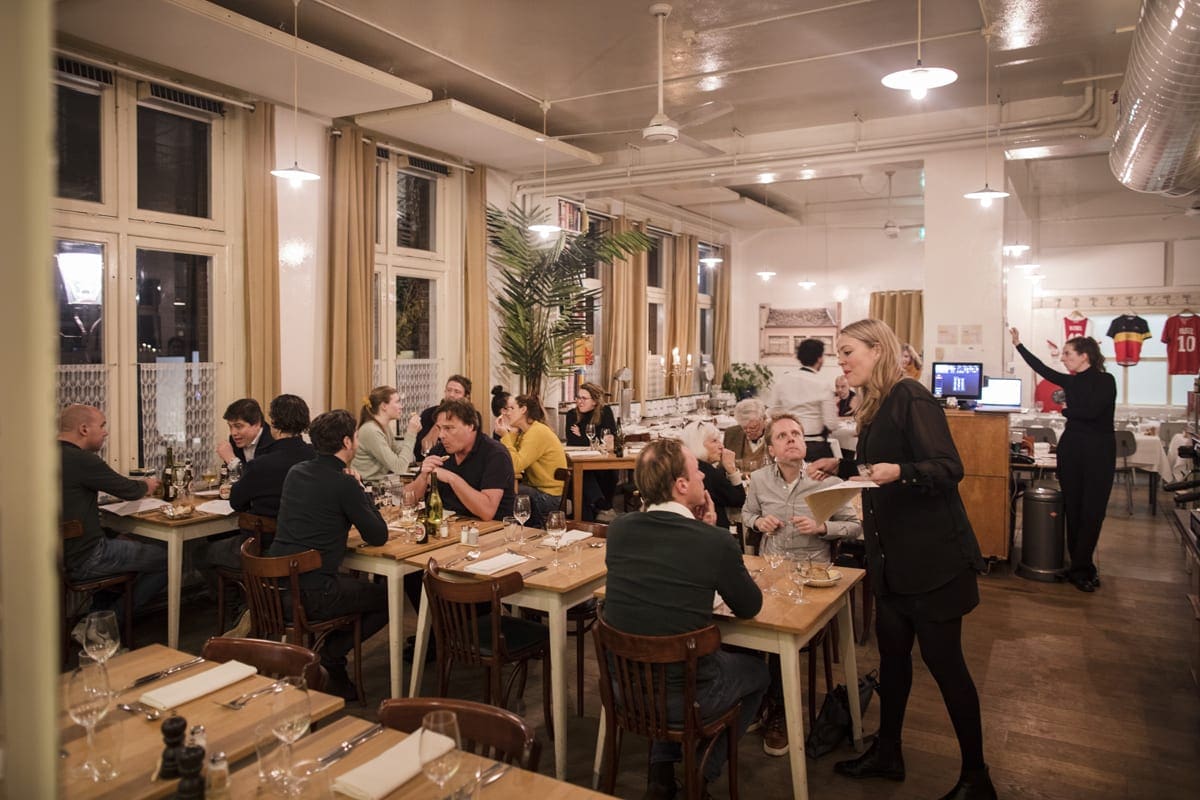 Rijsel also serves great food at an interesting location. This restaurant is housed in a former schoolroom and has a bit of an industrial look.
It's a much-liked French restaurant that sees daily menu changes depending on the fresh availability of the day. As such, the menu is a limited, 3-course one. However, Rijsel does promise daily specials & a long wine list. The most popular dish here is the chicken. Rijsel is good for vegetarians, too.
Make sure to book a table at Rijsel before you go there.
7. Breda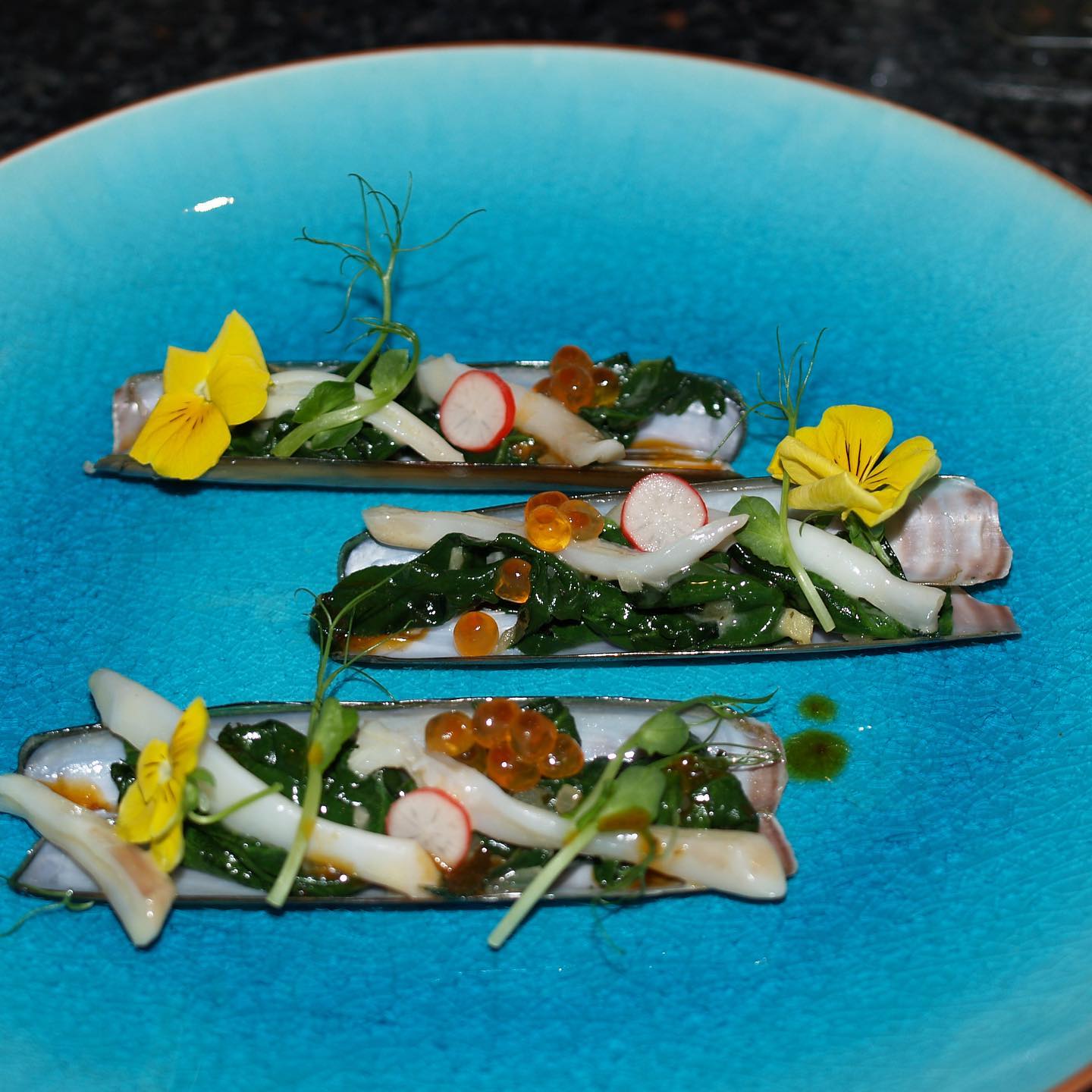 If you're looking for a multi-course elaborate meal in the middle of the city center, you could try reserving a table at Breda. The food here is tasting-style and their surprise menu has some adventures for your palate. For lunch, you can choose the number of courses you'd like. For dinner, you have a wider selection of dishes. Just let them know if you have any dietary restrictions!
Breda is a simple & comfortable looking restaurant by the Singel Canal. The food is a combination of influences from French & Dutch cuisines. However, it does put the spotlight on food from the Brabant region in the southern part of the country, and the menu changes with the season. This helps make it one of the best restaurants in Amsterdam.
8. de Silveren Spiegel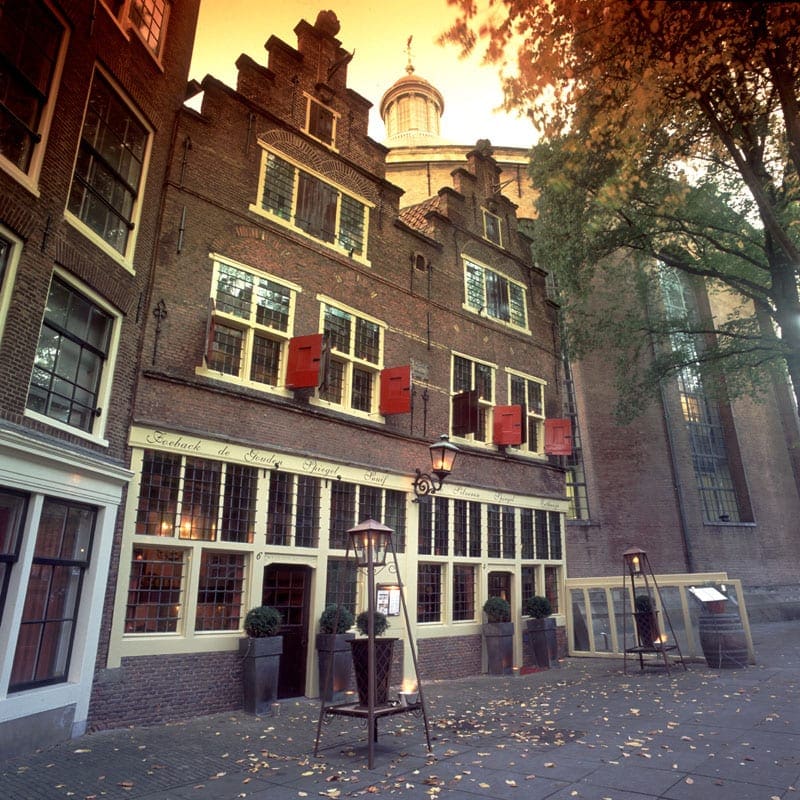 Further North and across the Singel is another high-end and highly recommended restaurant by the name of de Silveren Spiegel. The restaurant focuses on Dutch cooking & hospitality. They also lay emphasis on the use of fresh vegetables. Although they do have a few meat-based dishes, the spread leans towards vegetarianism.
With its outdoor seating, delicious food, artistic presentation, impeccable service, elegant ambience and its being housed in a traditional old 17th-century building, de Silveren Spiegel seems to have it all. Many even call this 'the best' in town.
9.Cannibale Royale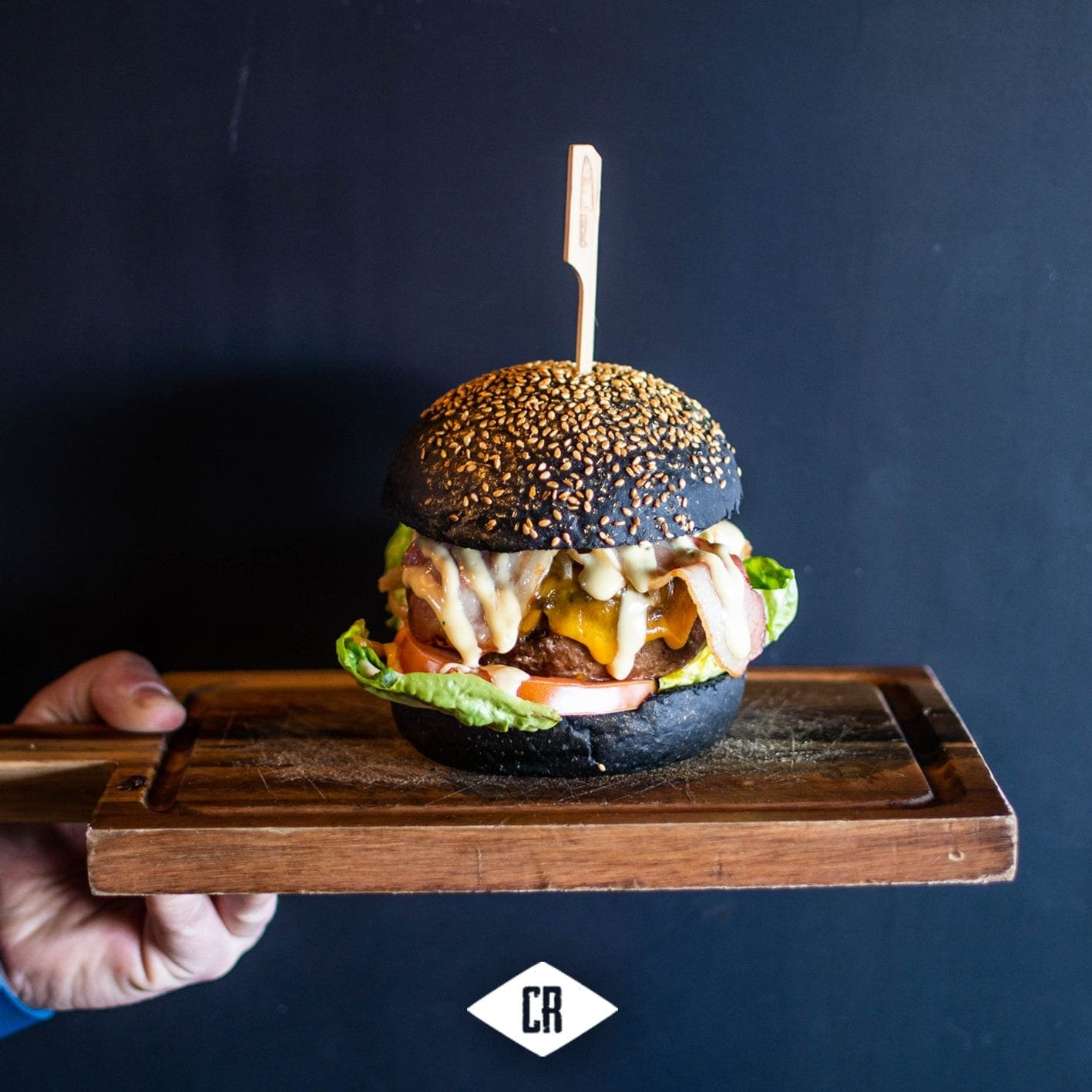 If you prefer an informal setting and love your meat, you are going to like Cannibale Royale. It's the place for steak, burgers, ribs, fries, mac n' cheese, beer & cocktails.
It's almost always busy, a testimony for how much Amsterdam likes this restaurant, making it an easy choice for one of the best restaurants in Amsterdam. It's open for late-night food, too. Cannibale Royale has 4 locations. There's one in De Pijp, another in Jordaan, yet another in the Red Light District & one out at NDSM.
10. Meatless District
If a plant-based meal is your kind of thing, there should be no missing Meatless District that is proud to serve vegan food in a casual setting.
The spread might be vegan but the wide variety of dishes offered here might amaze you. They have everything from salads to sweet potato fries & from burgers to pasta. The portion sizes are satisfactory. And they have a good selection of drinks too.
Meatless District is open for lunch, dinner & short eats. And on weekends it's open for breakfast as well. It's known to offer good quality & quantity and decent prices. The atmosphere is homely & friendly, too.
Meatless District is in 2 places in Amsterdam.