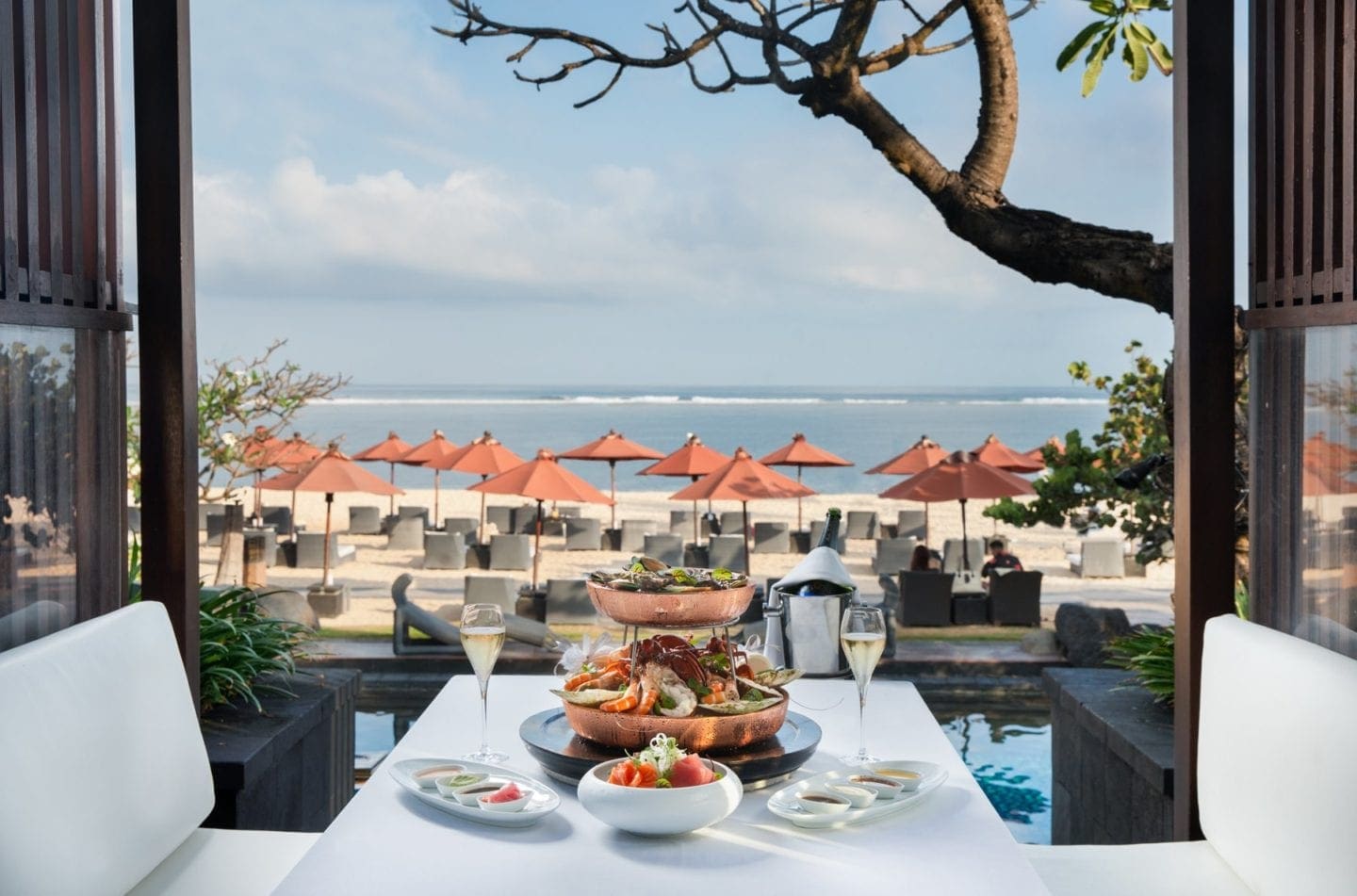 Bali's restaurant scene is one that suits the international tourist. Upscale restaurants, multi-cuisine restaurants, & Indonesian eateries can be found all over the island. Whether you're looking for highly-rated menus or small plates prepared at family-owned cafes, you have a lot of choices in Bali, so I've come up with a list of the best restaurants in Bali! Most of them come with a great setting that includes the green outdoors that Bali is known for.
1. Mama San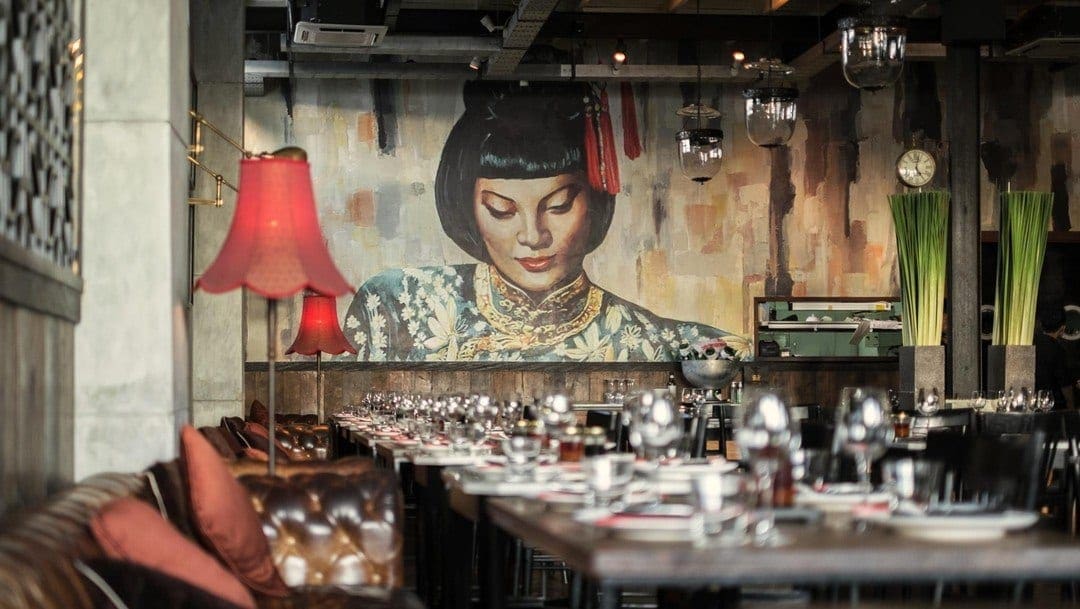 One of the most highly recommended restaurants on the island of Bali is Mama San. It's an upscale place housed in a warehouse with a whole lot of elegance thanks to its lighting and retro touches. The centerpiece of the restaurant is a mural of a mama figure. Whether you're out in a group or out for a family dinner, Mama San is likely to be right for you.
Mama San serves Asian fusion food so you'll find dishes that are not just Indonesian, but also Japanese, Thai, Chinese, Vietnamese, & Indian. If you're vegetarian or need to have gluten-free food, they have many options for you too! As such, you have a wide range of items to order from when you are eating at Mama San. And the portions are pretty large.
Non-vegetarians are sure to be happy with the fish, crab, & lobster dishes here. In fact, their soft shell crab is one of the most recommended items. And you might want to finish off with some fried ice-cream, or try their sticky black rice pudding.
2. Restaurant Locavore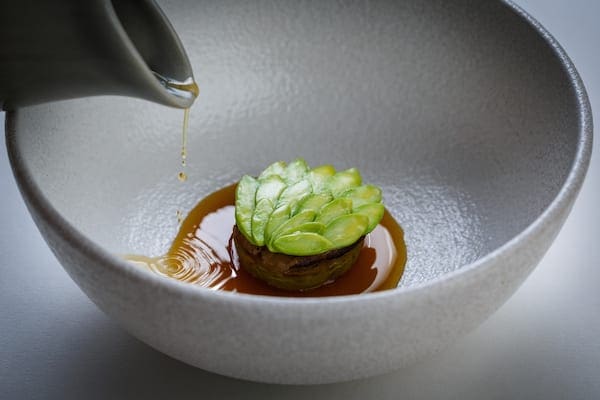 If you're in the mood for a longish meal or want to have a memorable dinner, Restaurant Locavore is the place you shuuld reserve a table. Locavore is a fine-dining restaurant with 6 and 9-course dinners. And you also get treated to some creative surprise courses while you wait for the set course!
While meat-eaters will enjoy the spread, vegetarians and people with dietary restrictions will see that their needs are met too. The service here is excellent and the ambiance is top-notch. Remember to make your bookings much in advance if you'd like to dine here.
3. Kayuputi Restaurant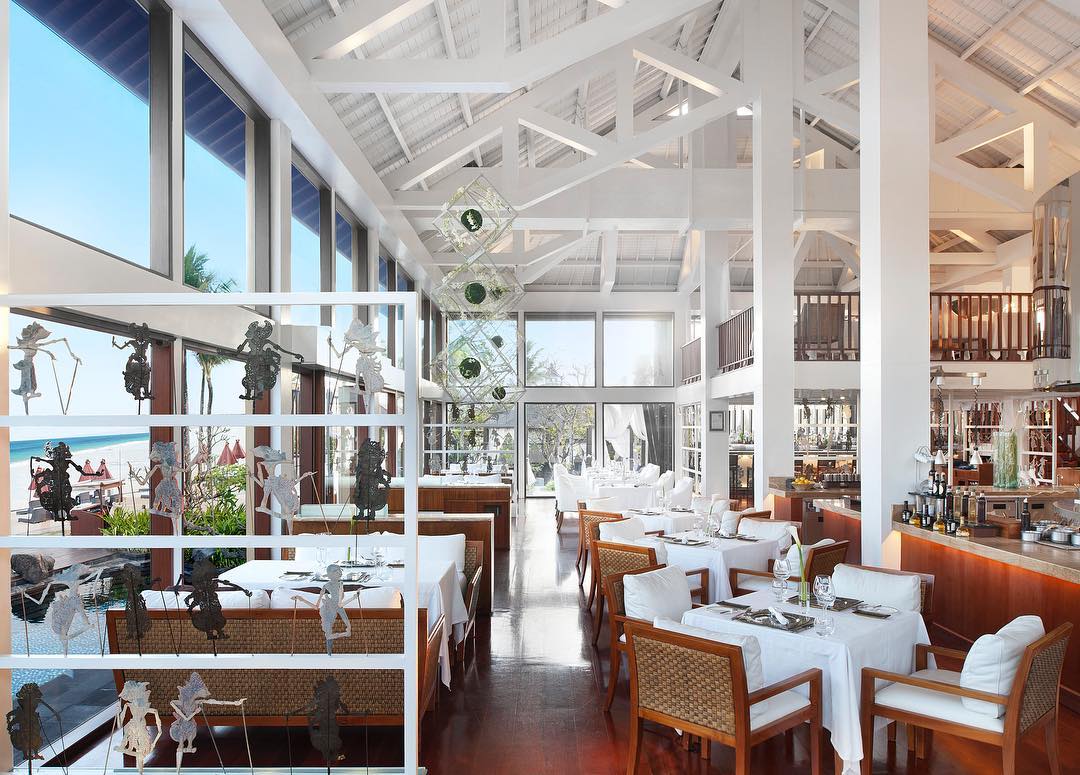 Also among the best restaurants in Bali is Kayuputi, a restaurant in St. Regis Resort in Nusa Dua. This restaurant has both indoor & outdoor seating and it even looks out into the sea!
With a chef who's said to be trained in French and Japanese cooking, the restaurant has an interesting line-up of dishes both for its a la cartè menu as well as its tasting menu. This multi-cuisine restaurant is known to be good for lunch & dinner and for brunch too. In fact, Kayuputi's Sunday brunch is supposed to be an event in itself. This restaurant is also very proud of its wine list.
Scoring big in terms of the tastiness of its food, the service, the decor, the atmosphere, & location, Kayuputi is often said to be the best restaurant in all of Bali.
4. Kubu at Mandapa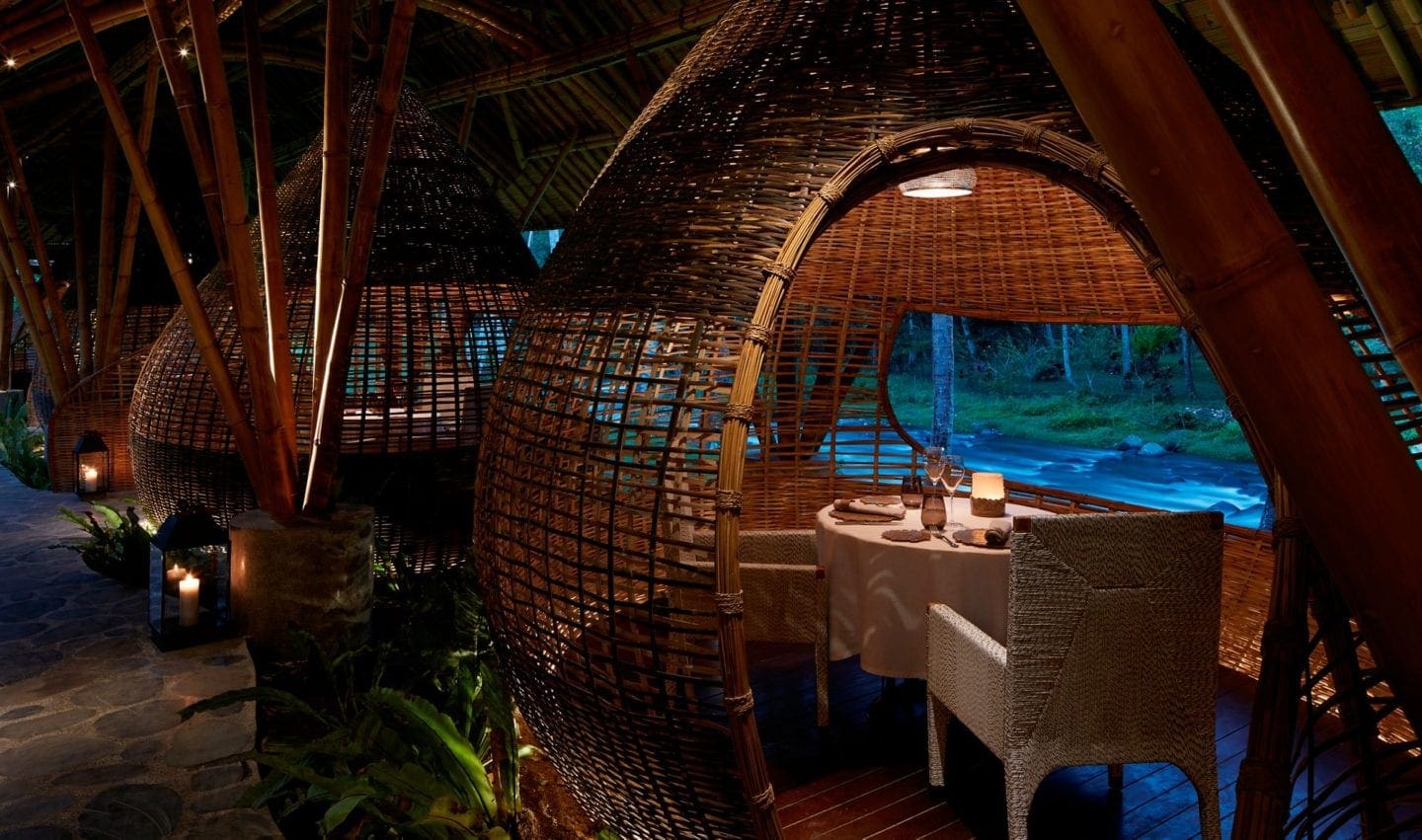 Another restaurant on the island of Bali that comes with a great view is Kubu at Mandapa. This restaurant is within a big resort, the Ritz Carlton. Take note of this detail as it might come handy if you're having problems finding the place.
Located deep inside the property, Kubu at Mandapa is in a dreamy location as it's surrounded by lush vegetation and there's a river running beside it. It's definitely a place for a date night or a special day. You might want to specially ask for a table in a bamboo cocoon if you're looking for a romantic dinner setting.
The food is good here. The presentation of the food is impressive and the staff is very attentive!
5. Kojin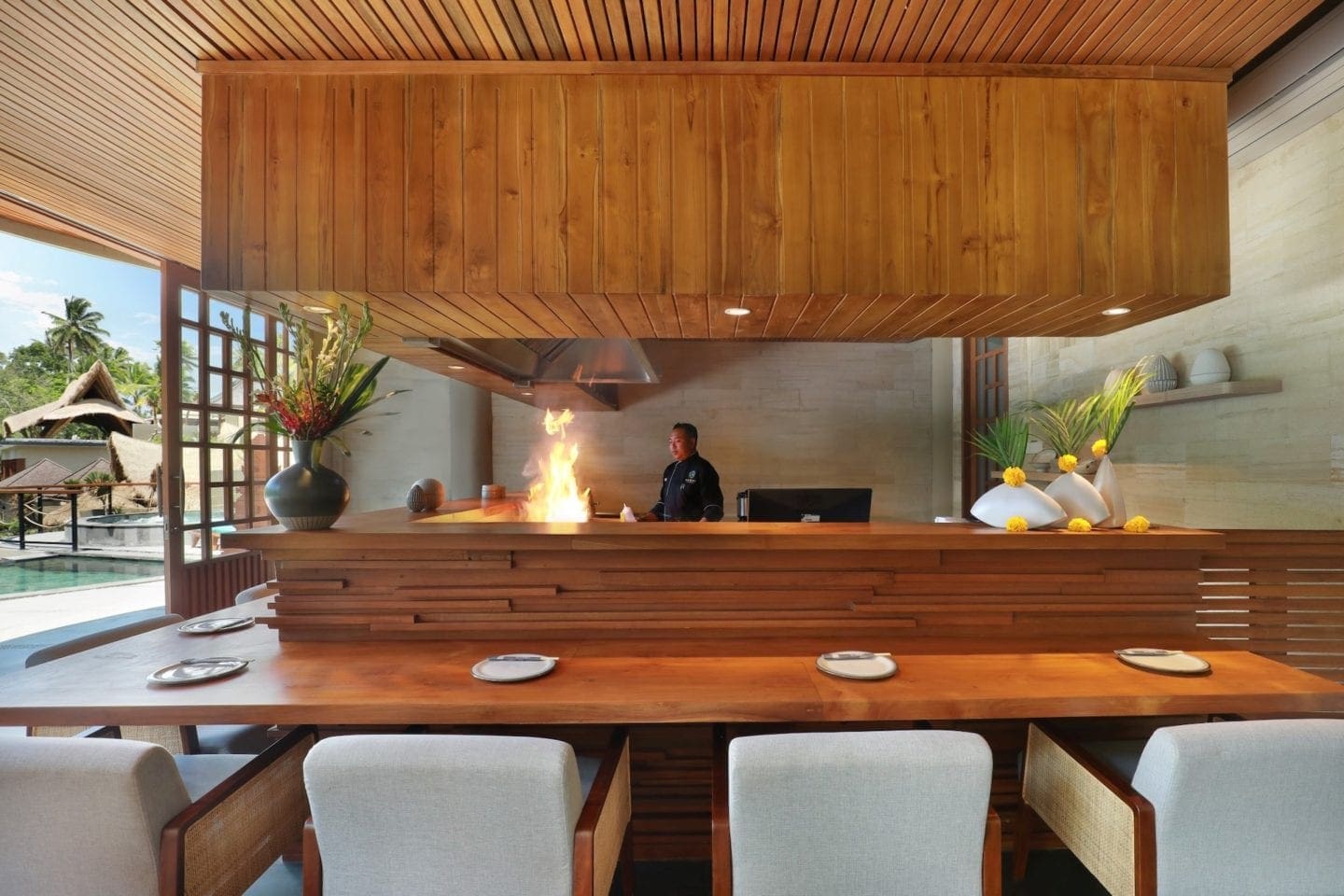 Kojin is in Aksari resort in Ubud and is the place to go for Japanese food. This bright airy place, which is also in the middle of Bali's rich vegetation, is liked for its teppanyaki & teriyaki dishes.
Apart from the surroundings, one other thing that is much-enjoyed here is watching the chef at work. If you enjoy watching food being cooked, it's sure to be quite a show.
As for the dishes, Kojin Japanese Teppanyaki Restaurant's specials are their teriyaki chicken and the wagyu steak.
6. Gooseberry Cafe & Boutique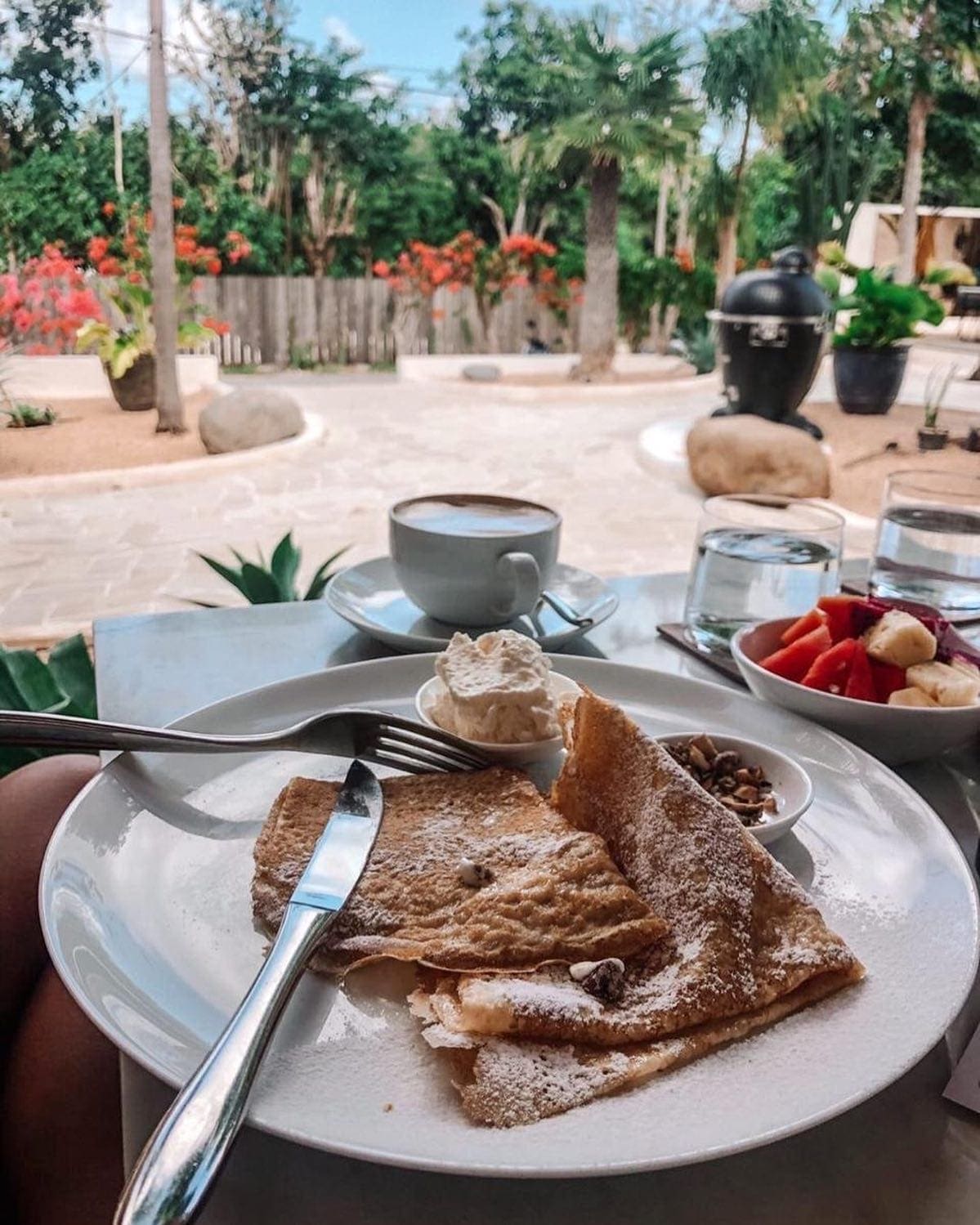 Gooseberry Cafe is considered a hidden gem near the Bingin Beach area, & one of the best restaurants in Bali. The cafe has succeeded in the idea of creating a green oasis here —one perfect for some tasty food and some relaxation.
You can choose to eat in or hang out by a pool here. With a menu offering crepes, smoothie bowls, burgers, fish n' chips, & cocktails, this cafe is perfect for breakfast, lunch, or dinner.
With good food, reasonable prices, friendly staff, & a refreshing environment, there'll be nothing to complain about.

Also attached to the cafe is a boutique.
7. Warong Legong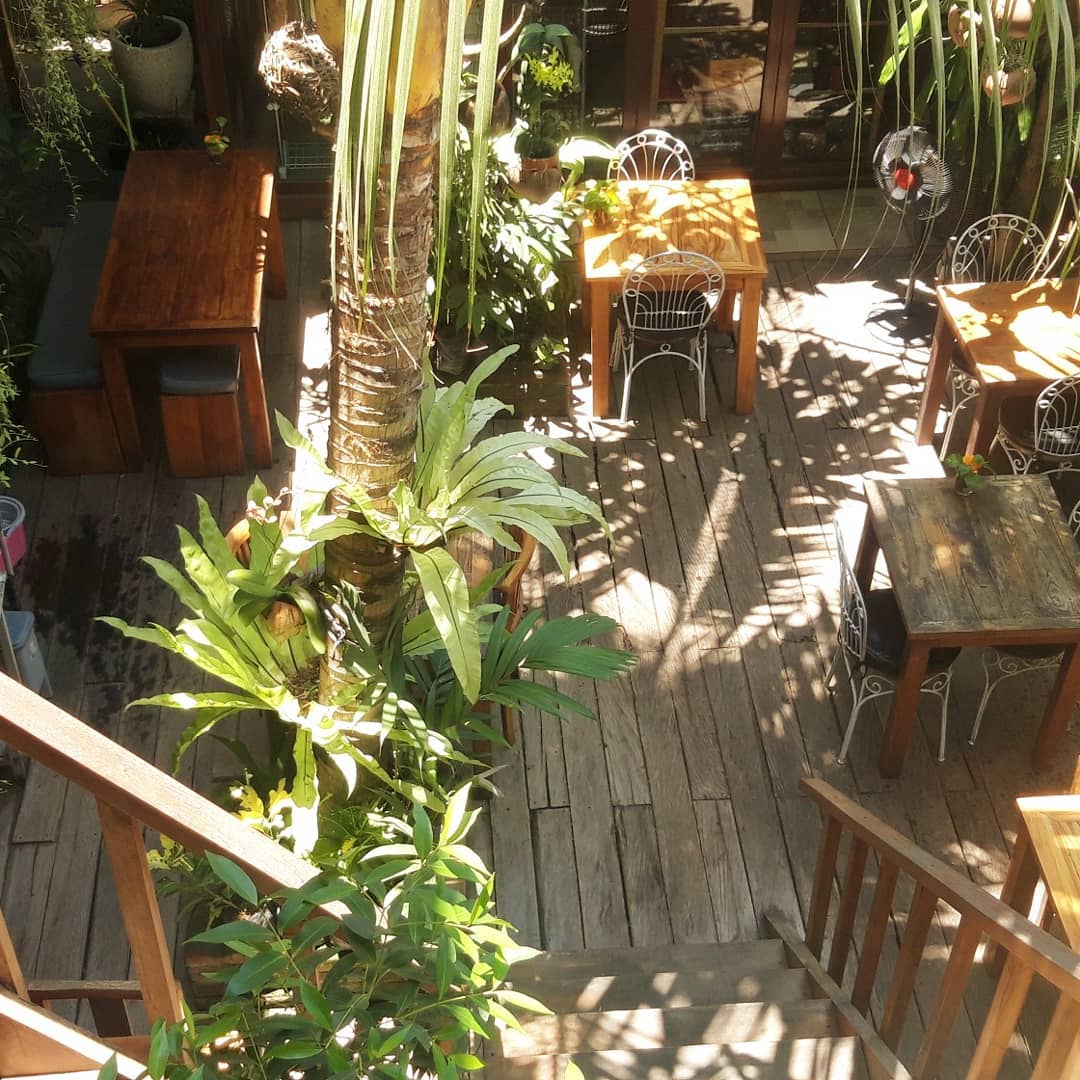 Another beloved place in Bali is Warong Legong, a family-owned cafe on the east coast of the island.
Warong Legong is located by a busy street, but if you go in you'll see that it cuts you off from the hustle and bustle outside and gives you a relaxing experience. It's a very attractive place that is brought to life with a lot of plants. It serves food that keeps people coming back and the servings are a decent size.
This is a great place to go for Balinese food: nasi cambur (Indonesian meal of rice and a number of items to go with it), sambal matah (a spicy shallot condiment), kare ayam (chicken curry), gado gado (Indonesian salad), and more. They also prepare dishes from other Asian cuisines.
Something else that sets them apart is free delivery & the free shuttle they have for people who stay in the area.
8. Bikini Restaurant Bali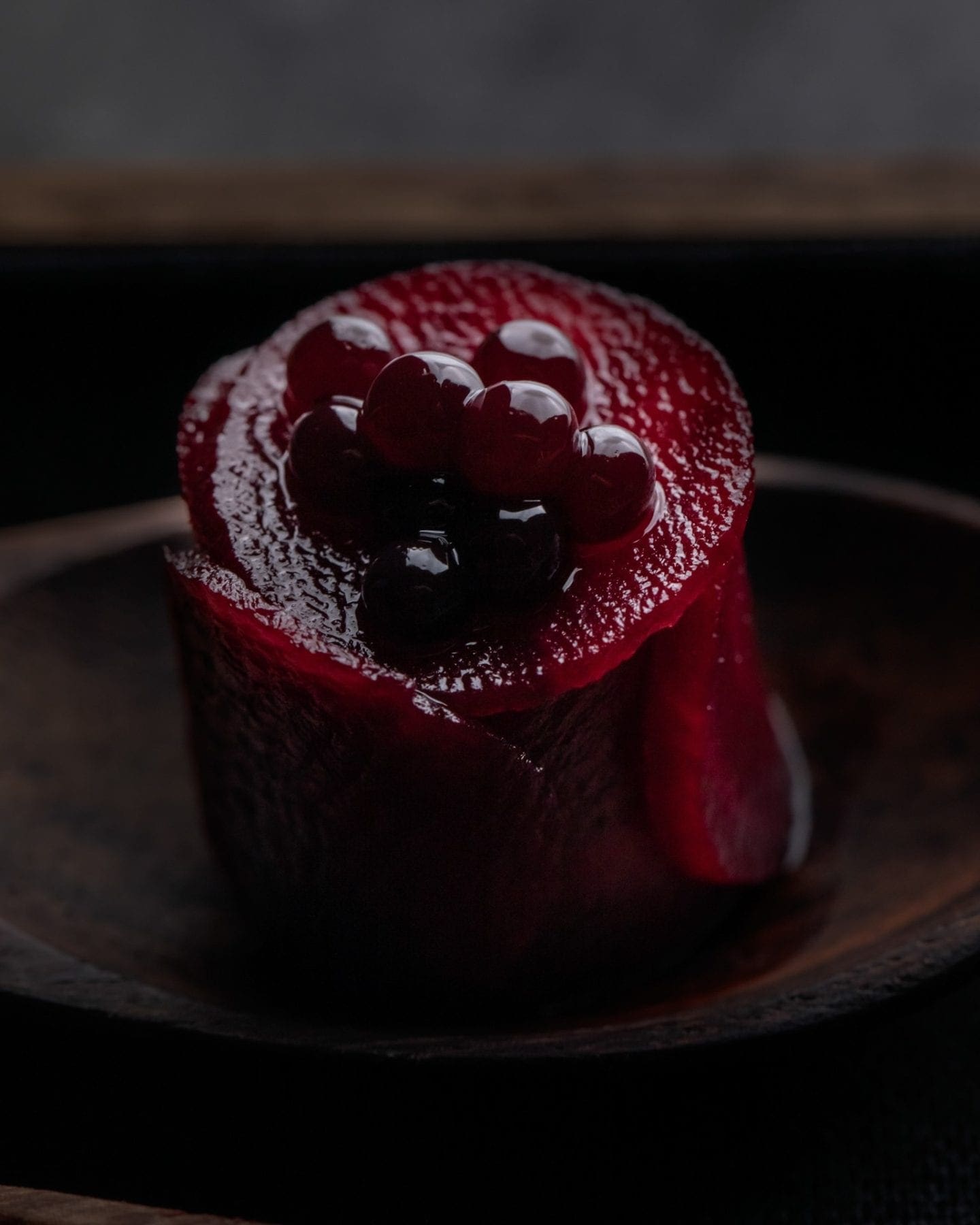 When you're in the Seminyak area and need some fine food for dinner at not too expensive a price, see if you can find a table at Bikini Restaurant. It's open only for dinner though.
The cuisine is international, ranging from Asian items to Australian ones. The dishes are creative and the presentation and the restaurant itself is pretty artistic. The 'Feed Me' menu they have there is a hit with the guests. So are the cocktails. There's little to complain about at Bikini Restaurant & it's definitely one of the best restaurants in Bali.
9. Mozaic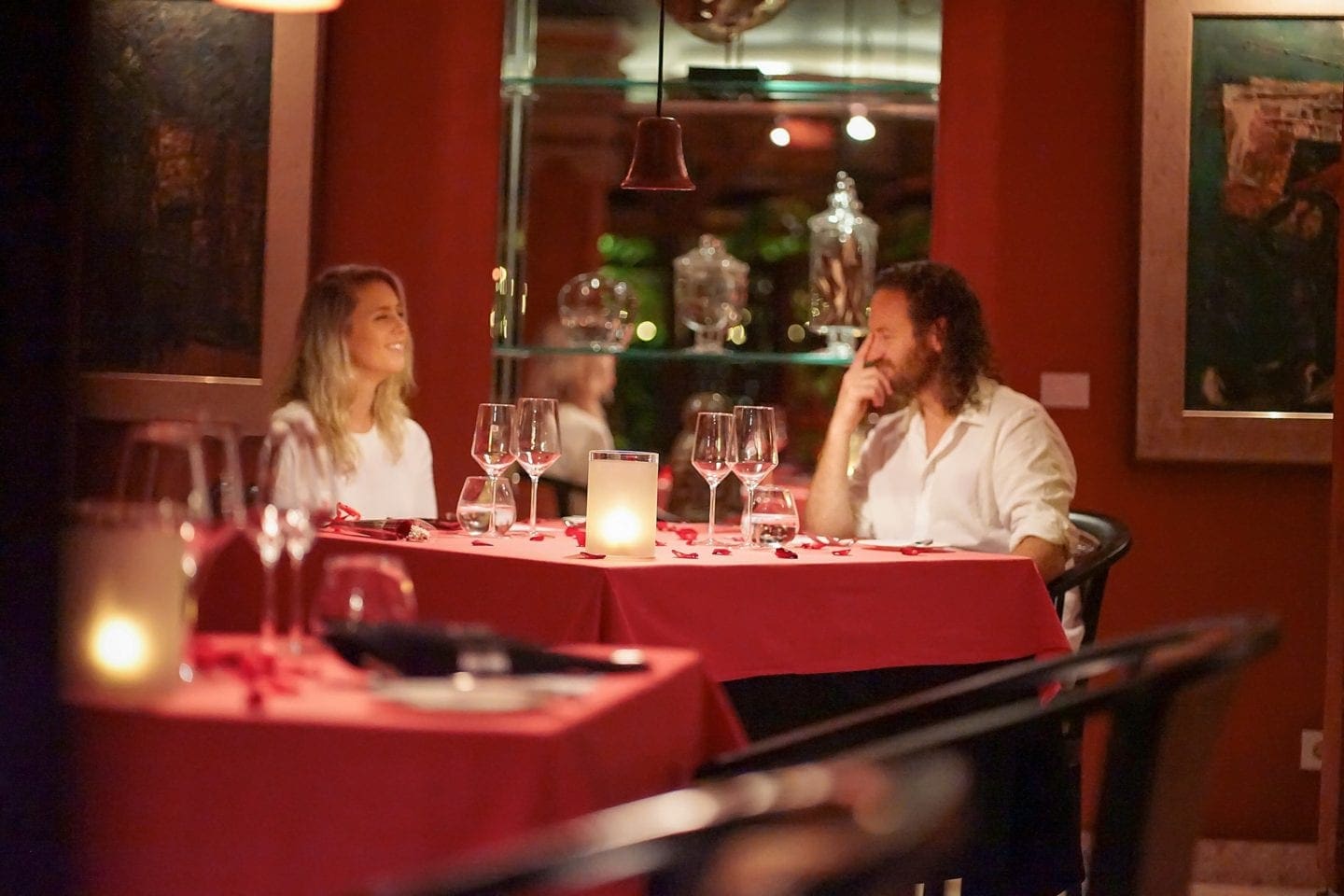 Mozaic is another fine-dining restaurant in Bali. This one is a Michelin recognized place and it's known for its French food made with locally sourced produce.
Mozaic is a classy place that is also appreciated for its wine-pairing and professional service. For an added experience, see if you can get a reservation at the Chef's table.
10. Cuca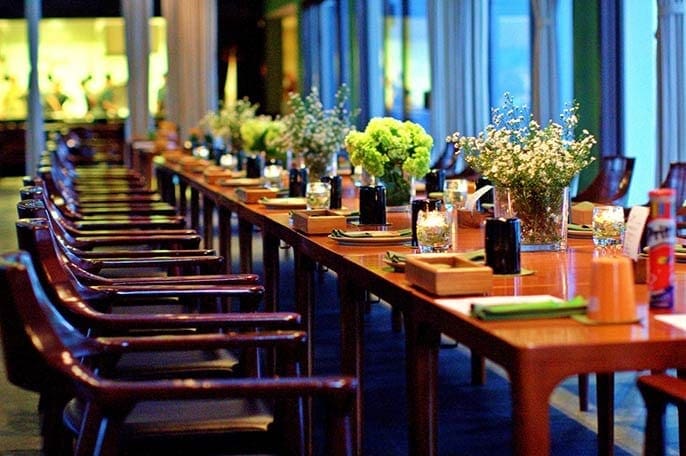 South of Kuta is an eatery focussing on tapas, cocktails, & desserts. They have an interesting spread of dishes and a lot of importance is given to the presentation of food, as well. There's outdoor dining here and the service is good too.
The items on their menu have a global appeal. Some of the most in-demand dishes here are lasagna, grilled octopus, scallops, satay peppers, & pork with pancake buns.
They also have a 10-course tasting menu that comprises the chef's choice of drinks, tapas, & desserts.