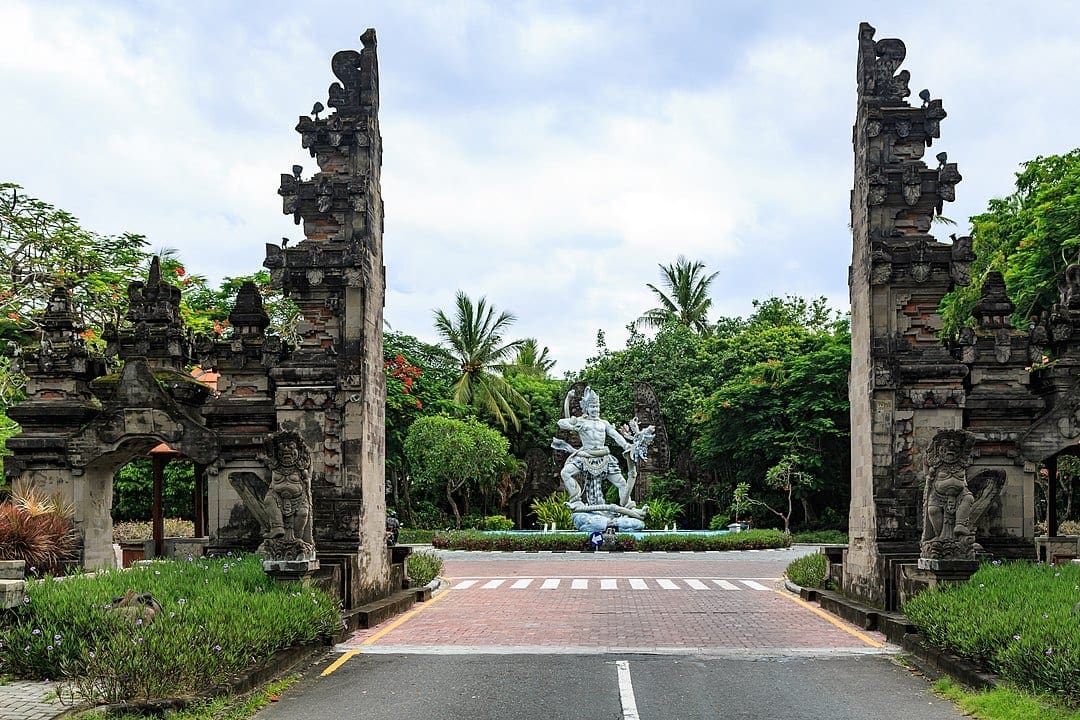 Bali in Indonesia has, over the past couple of decades, moved to the top of tourist destinations in South East Asia. Bali has a wide range of attractions that have been drawing travelers from the rest of Asia and other continents. This list of top 10 things to do in Bali makes sure you see a bit of everything that Bali has to offer, from beaches to temples, waterfalls to forests, history & culture to outdoor activities.
1. Go beach-hopping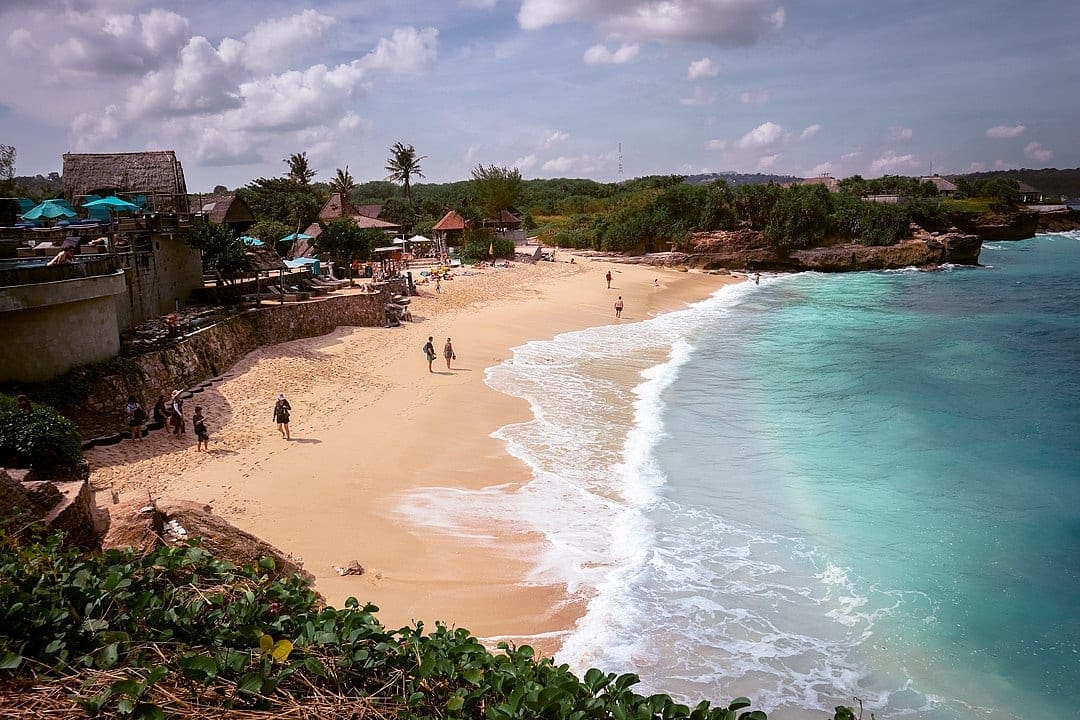 When you're in Bali, you're on an Indonesian Island, so you'll have to go to the beach! Some of the most visited beaches of the island lie along the south and southwestern parts of the island.
Canggu is one of the most popular beach areas in the southwest & it's known for being a surfing destination and for the beach bars, restaurants, & good places to stay. Just south of there is Kuta Beach, which is also a busy area and popular with surfers, swimmers, & sunbathers. Further south are the Jimbaran, Dreamland, Padang Padang, & Balangan beaches.
If you'd like to beach-hop, one of the popular things to do in Bali, other names you might want to note are Echo Beach & Double Six Beach also along the same coast. And towards the south, there are the Green Bowl & Pandawa Beaches that are treasured for being quieter and for offering some beautiful sunsets to watch.
Sanur Beach on the southeastern part of Bali is another one you might want to spend some time on.
2. Spend an evening at Uluwatu Temple
There are a large number of Balinese-Hindu temples all over the Island and the Uluwatu Temple in the South is one of the most-visited ones. It's located on the edge of a cliff that drops 230ft. into Bali Sea in the southwestern tip of the island. And at its base is the scenic Uluwatu Beach.
The best time to be here at Uluwatu Temple is in the evening for you'll get to see a vibrant religious event take place at 6 pm daily. There are chants, dances, & performances based on the ancients texts of Ramayana (an ancient epic) that are enacted as the sun goes down.
3. Go see the Sea Temple of Tanah Lot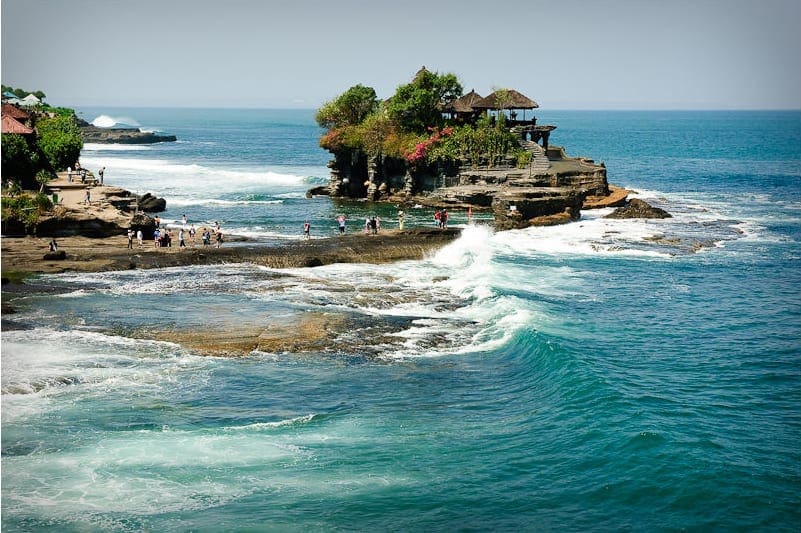 This is another sea temple that you'll not want to miss. Visiting this temple is an amazing thing to do in Bali. Tanah Lot is also built on a large cliff only that it is separated from the mainland at high tide. Go at low tide and you'll be able to walk to the temple.
The temple complex on-shore has smaller shrines, shops & restaurants and often stages cultural performances. The main temple however is open only for religious purposes. However, the temple and its setting is a must-see.
4. Find some waterfalls
The mountainous island of Bali is also known for its many waterfalls in the middle of its lush forests. While some are well-known and well-visited, there are some others that are far-flung and need to be hiked to. Some are majestic falls with big drops while others cascade over steps of rocks. You can go canyoneering at some of them and swim at the pools at the foot of others. Whatever your kind of waterfall, you'll find it here.
Gitgit Waterfall & Tegenungan Waterfall are some of the most popular ones. If you want to go waterfall spotting on the island, there's Aling-Aling Waterfall in the north & NungNung just south of it. Other waterfalls go by the names of Wisata Air Terjun Kanto Lampo, Banyumala Twin Waterfall, Air Terjun Tibumana, & Tukad Cepung Waterfall.
To find these waterfalls easily, and to be able to get to them and back safely, you might want to hire guides.
5. Give Bali swing a try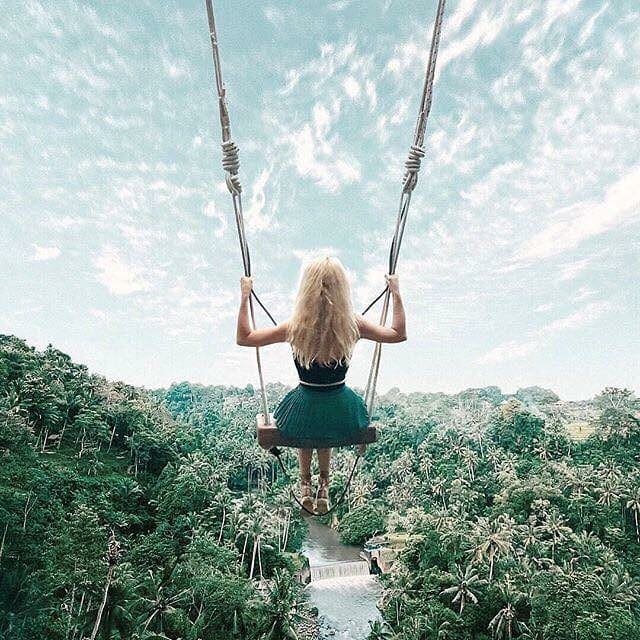 If you'd like to be more adventurous, sign up for a Bali Swing. This is one of the most popular things to do in Bali! Bali Swing- the adventure company has some tree-swings that swing off vantage points, letting you swing above the trees & bodies of water in the valley below. There are also some swinging beds & nests that you can get into for the scenic valley views.
While some of them are suspended from a height of 12 meters, still others are further off the ground with the highest one going up to a good 78 meters. These swings, suspended nests, & beds come with harnesses and they make excellent spots for unbeatable Instagram photos.
6. Hike up Mount Batur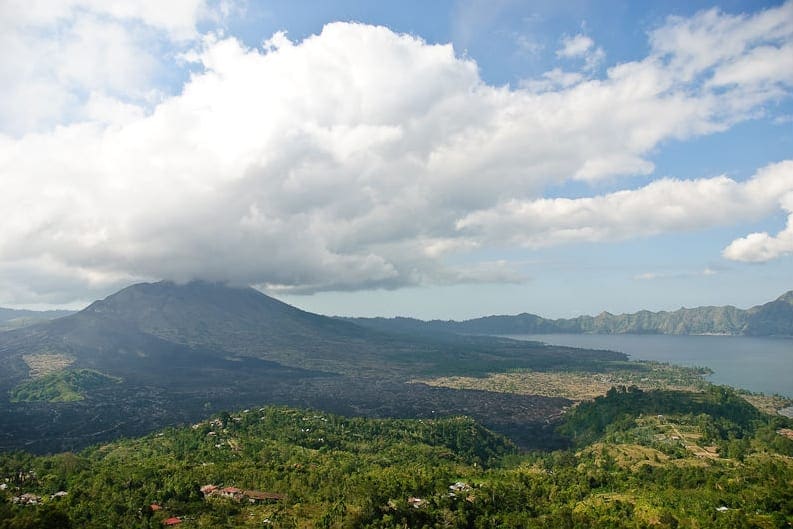 If you'd like to go to even higher altitudes, here's another suggestion — hike Mount Batur, a volcano on Bali. Standing over 5000 feet above sea level, Mount Batur is an active volcano situated in the middle of two concentric calderas.
It's a 2-hour hike if you'd like to make it to the top. You might want to go with a group that leaves before daybreak so you can watch a stunning sunrise from the top. There's also a crater lake up there.
7. Visit Bali Museum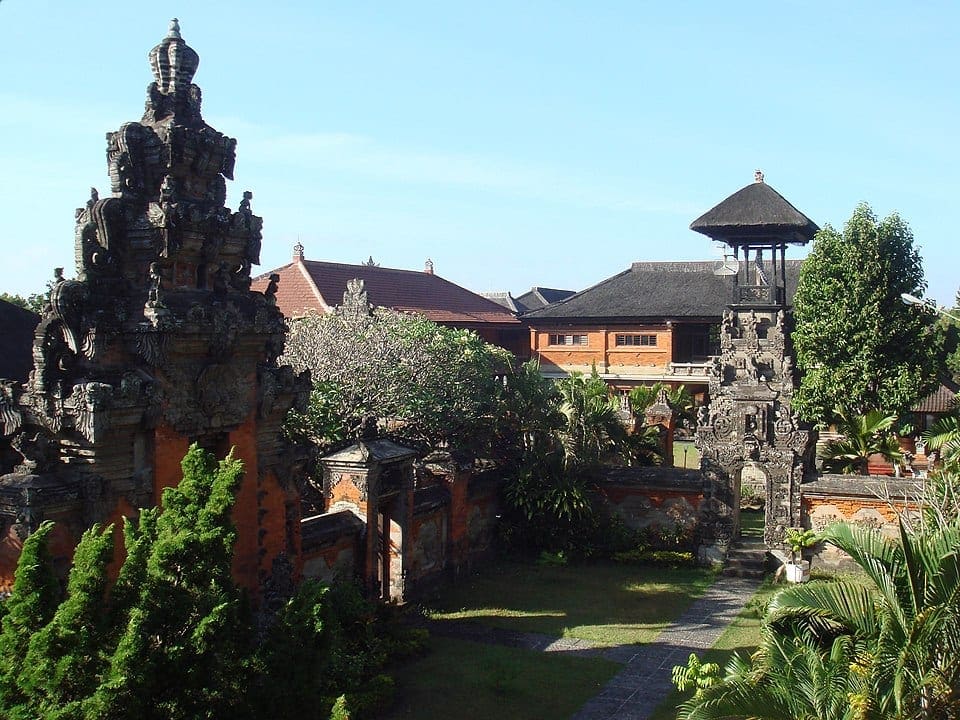 Museum buffs will find a trip to the Bali Museum enriching & at the top of their list of things to do in Bali. This museum in Denpasar is modeled like the Royal Palace that once stood at the site, and was destroyed during a Dutch military operation in 1906.
The museum of art & history features musical instruments, masks, sculptures, art, clothes, & other artifacts found in different parts of the island.
8. Take a look at Batubulan's sculptures
Northeast of Denpasar is Batubalan, a village known for stone carvings. Sculptors of this artistic village are into stone carving and creating figures of temple-gate guardians, Balinese deities, & depictions of scenes from ancient epics like the Ramayana & Mahabharata. Most of these stone figures are sculpted out of volcanic rock, making them unique.
Batubulan's art doesn't end with the sculptures. Visit here and you'll also get to see cultural performances of song & dance.
9. Tour West Bali National Park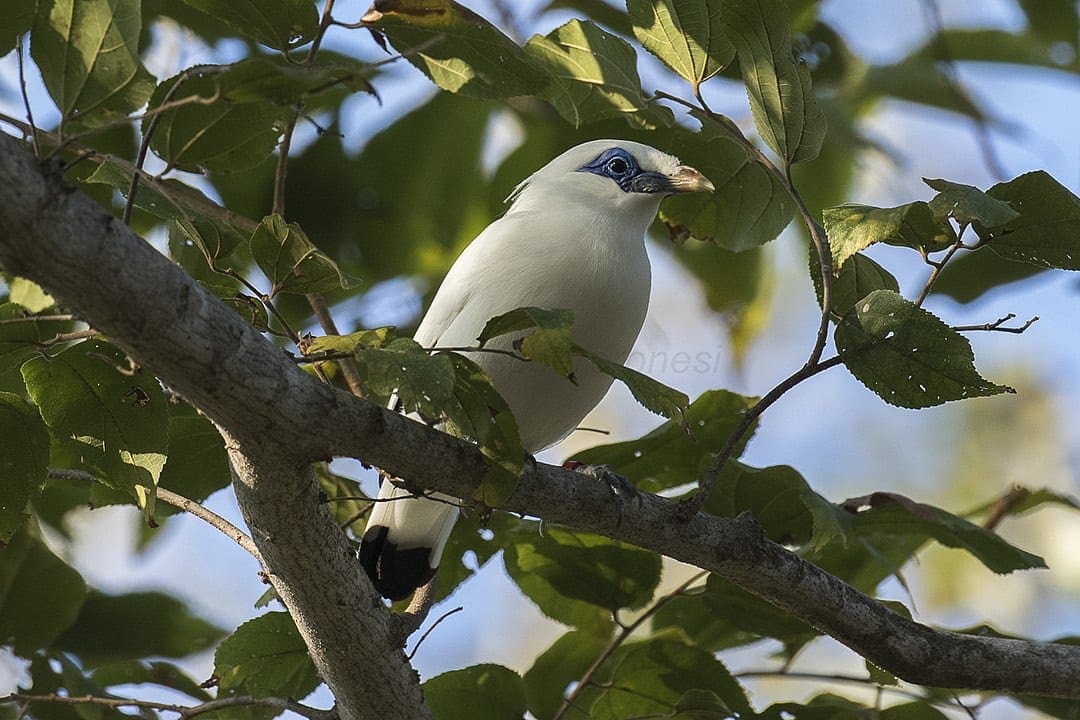 On the westernmost part of the island is West Bali National Park. Protected here are everything Bali is known for — mountains, rainforests, mangrove forests, Bali's native fauna like the Bali Myna (Bali Starling), Indian Muntjac deer, & Bali's own wild cattle.
Also being preserved here are some coral reefs and an island just off the peninsula. There are even some volcanic sites within this national park, the only in Bali, Indonesia. Visiting it is a very fun thing to do in Bali!
10. Take a ferry out to Nusa Penida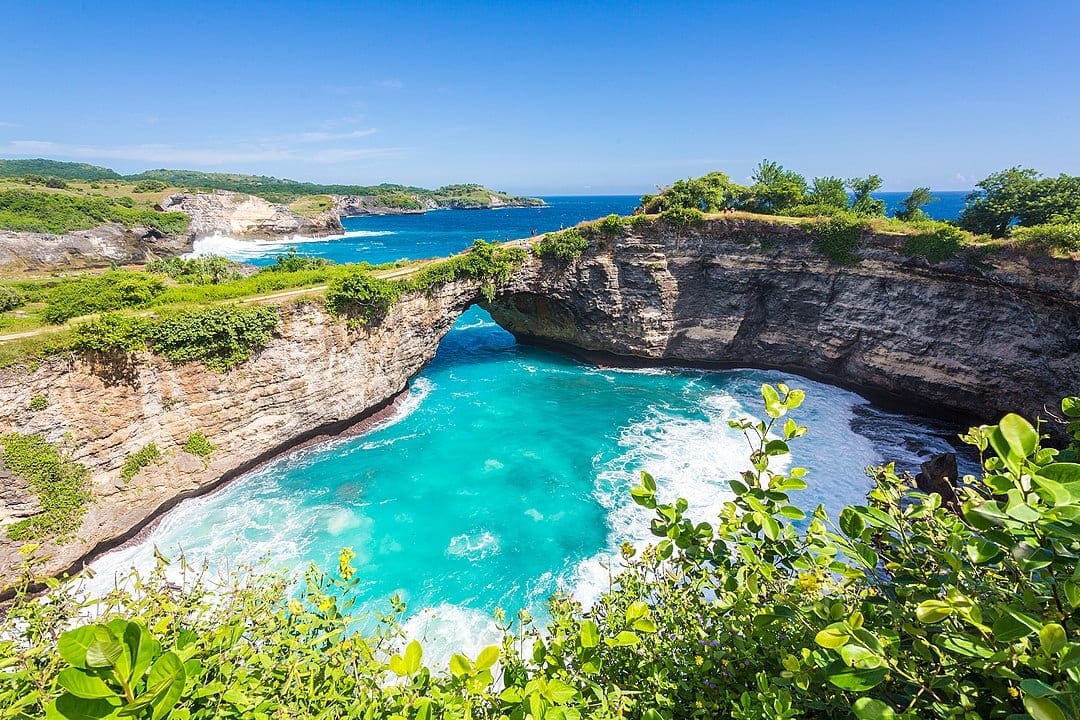 Here's a great day trip idea! Cross the Badung Strait on the southeastern part of Bali and onto the islands on that side to experience a quieter side of these parts of Indonesia. There are some breathtaking rock formations, coves, some not so easy to get to beaches, & places to snorkel.