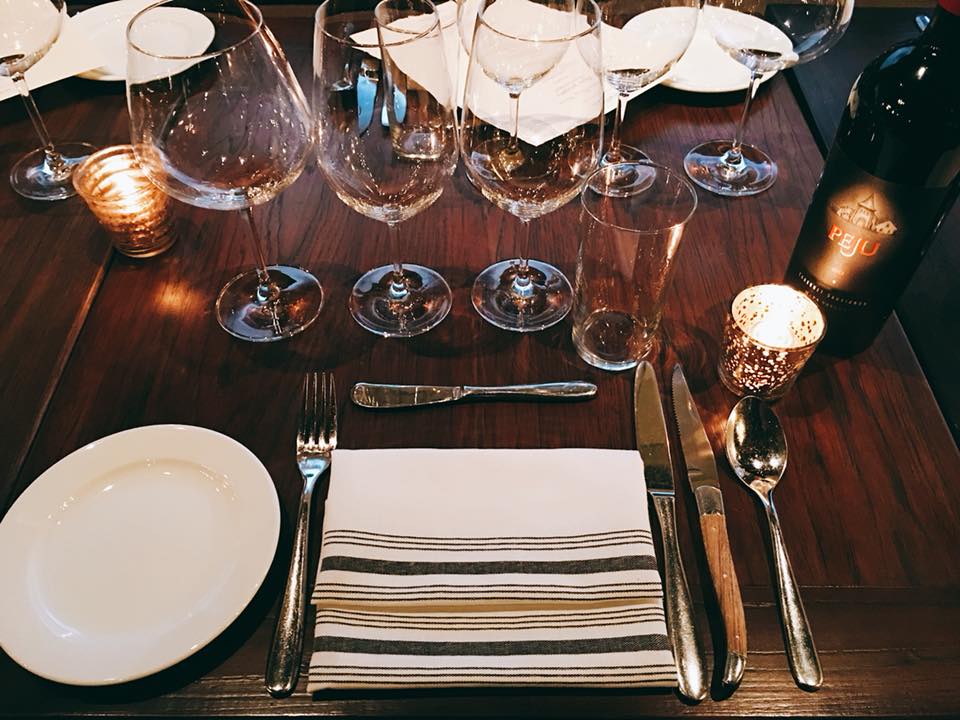 Jacksonville's restaurants are spread out on either side of St. John's River making it possible to find some great food whichever side of the city you are on. Among the River City's top places to eat are quite a few French options often coming together with southern food. This list of best restaurants in Jacksonville will tell where to find the best tasting menus, BBQ, Italian food, drinks, & desserts!
1. Restaurant Orsay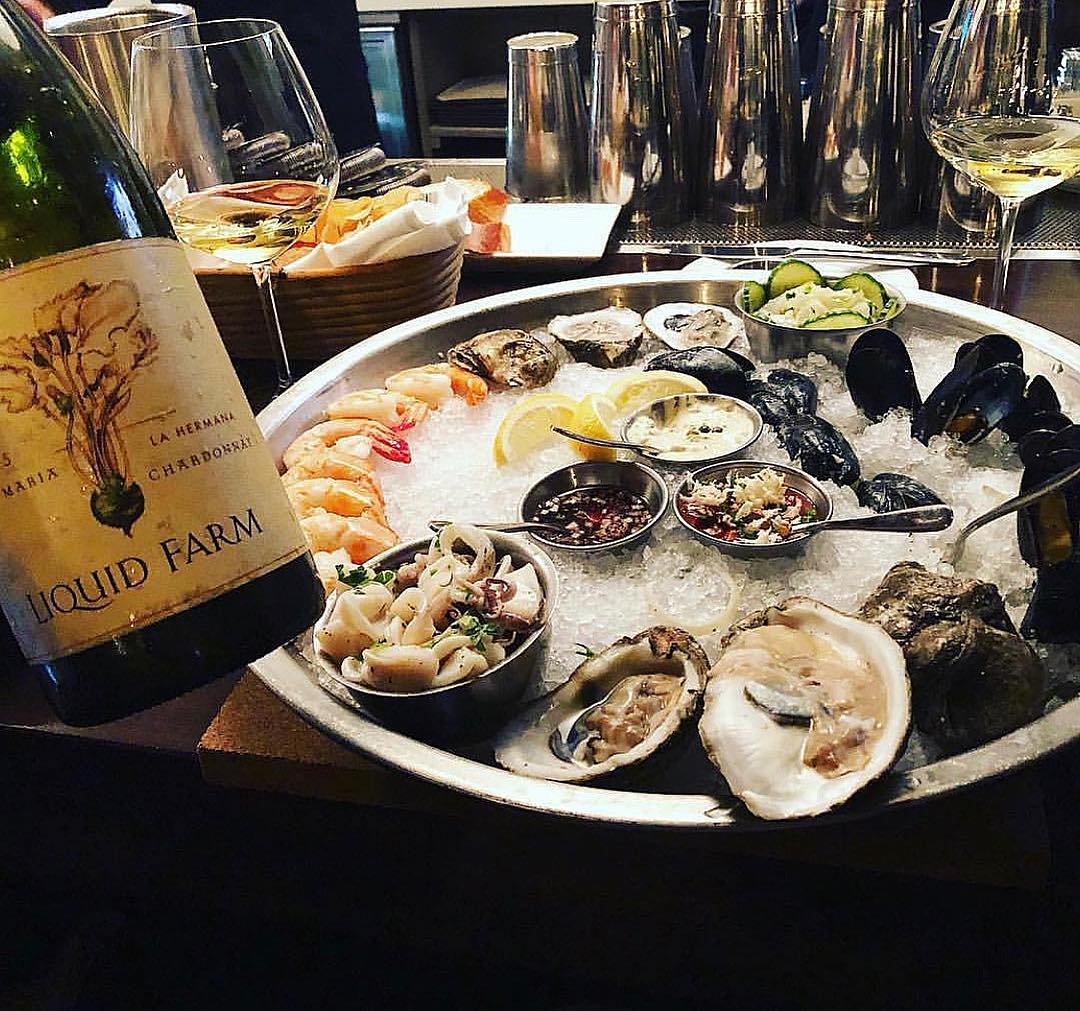 Restaurant Orsay is one of the best restaurants in Jacksonville. The food made here is highly dependent on French techniques and has obvious Southern influences making it very "Jacksonville-esque".
Set in a rustic atmosphere and serving high-quality food, this is where northeastern Florida goes for fine food & fine wine in a comfortable atmosphere. They have a lengthy wine list and the food is very highly spoken of. The most talked about items on their menu are duck confit, onion soup, lobster pot pie, oysters, & potato croquettes. There's fish & grits too. Orsay's pastry chef also gets a lot of compliments on the mousse dome, creme brûlée, & macarons that come as desserts.
Located in Avondale, Restaurant Orsay is only open for dinner and Sunday brunch. 4 pm to 7 pm is happy hour here. You can sit indoors or outdoors; just make sure to make reservations because this place is quite a busy one.
2. Black Sheep Restaurant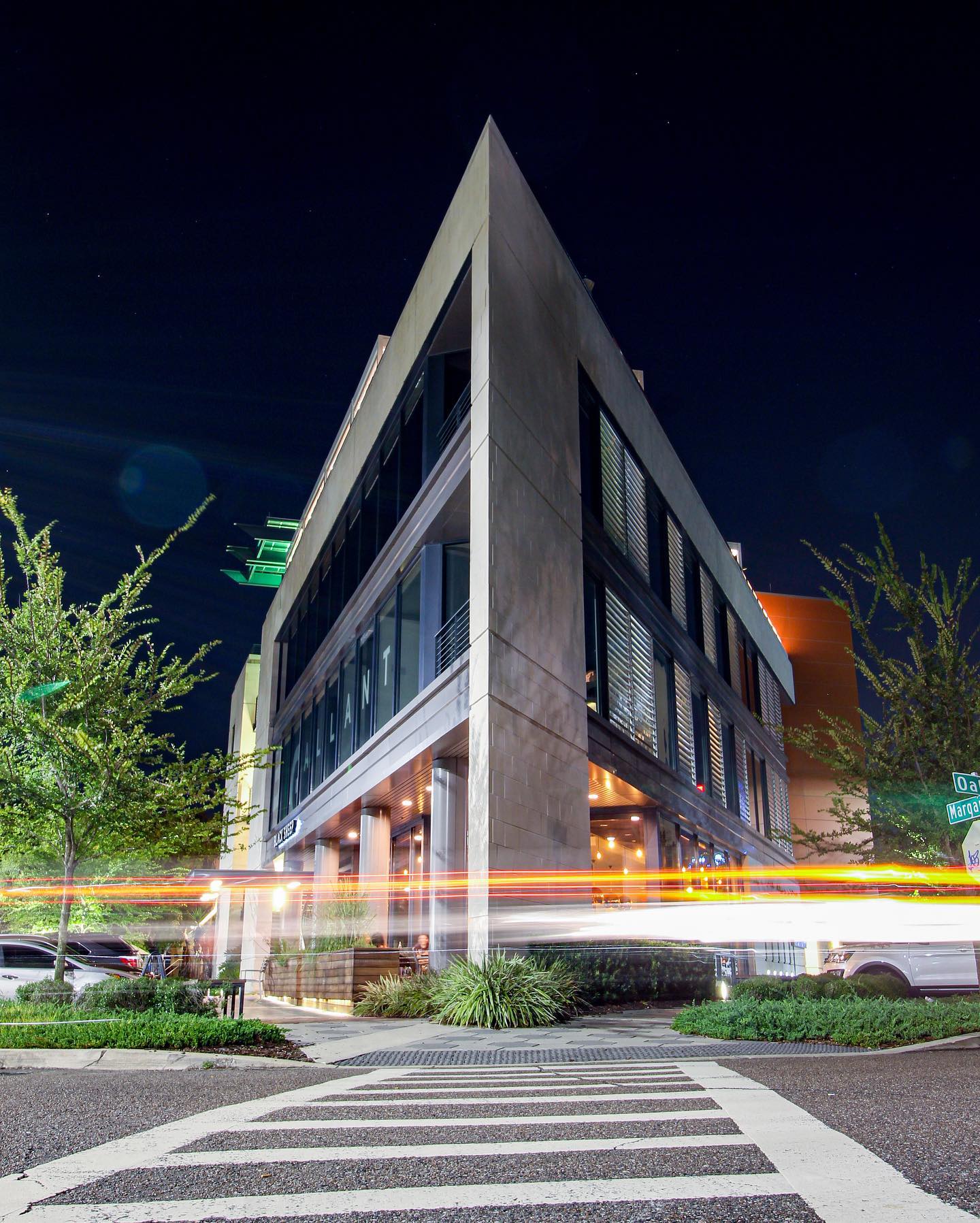 Another place to have some good onion soup and shrimp & grits is Black Sheep Restaurant. Other items off their menu that you're going to like are Korean short ribs, angus steak, mussels, and their kale & smoked trout salad. They have some delectable desserts too. And poutine is their absolute specialty.
Black Sheep is housed in a swanky building in Five Points District. The rooftop bar and lounge has the best tables as they come with views of downtown Jacksonville and St. John's River. And in the evenings, you get to watch the sunset, too!
Black Sheep is open for brunch, lunch, & dinner.
3. Matthew's Restaurant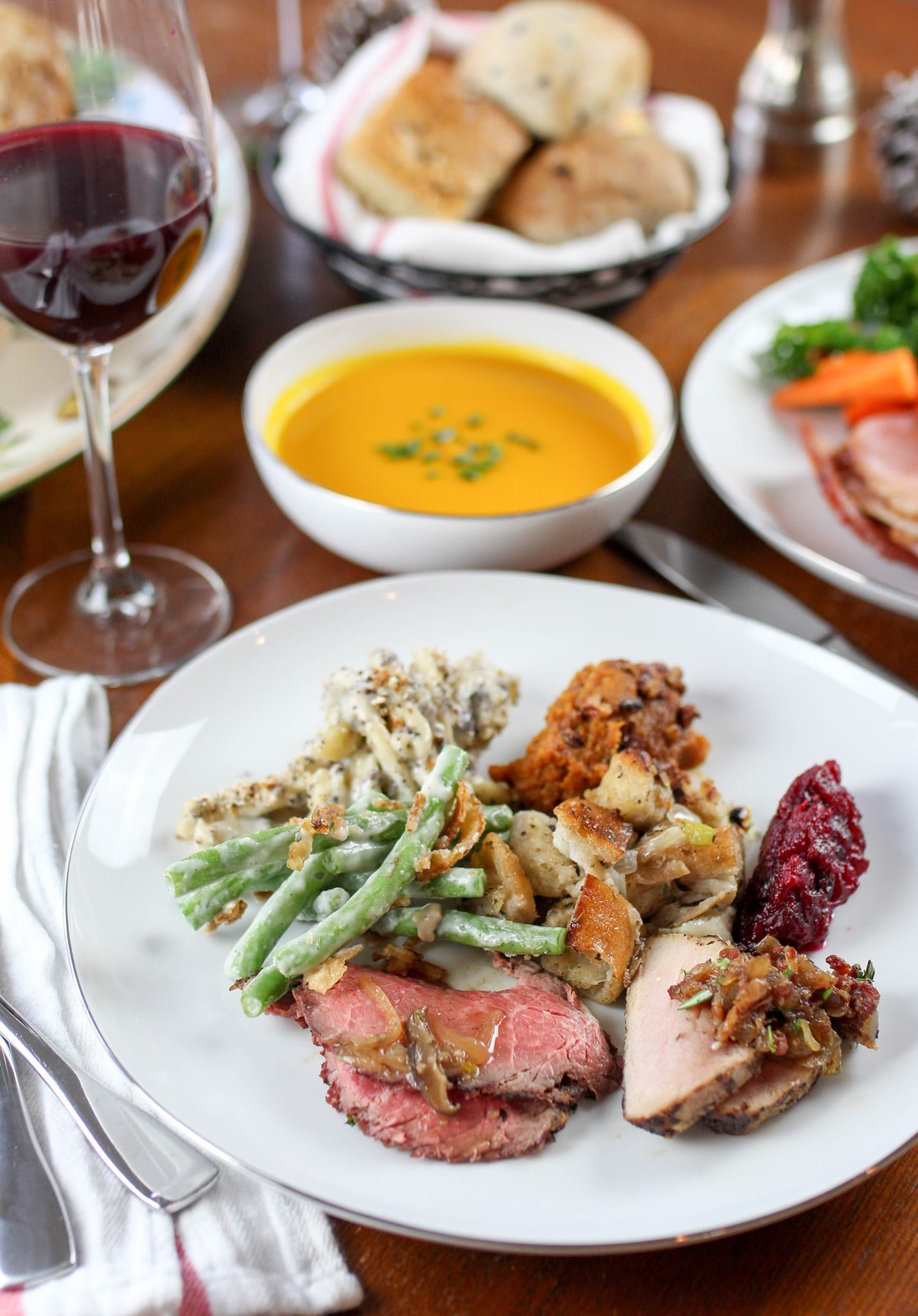 Another one of the best restaurants in Jacksonville is Matthew's Restaurant in the San Marco area. It's said to be the most awarded restaurant in the city, too. This contemporary place serves New American food with French & Mediterranean touches. It's also known for its innovative dishes and artistic plating of food.
This fine-dining restaurant is owned by well-known chef Matthew Medure, and is said to serve the best foie gras in town. Other celebrated dishes at Matthew's are wagyu beef, heirloom tomato salad, & its desserts.
At Matthew's Restaurant you can opt for à la carte or try the 6-course meal. Called the 'Chef's Adventure Menu', the tasting menu is a chance to sample many of the chef's specials. It's a great place for a date night. Make sure to dress up; Matthew's asks diners to come in business casual.
4. BB's Restaurant and Bar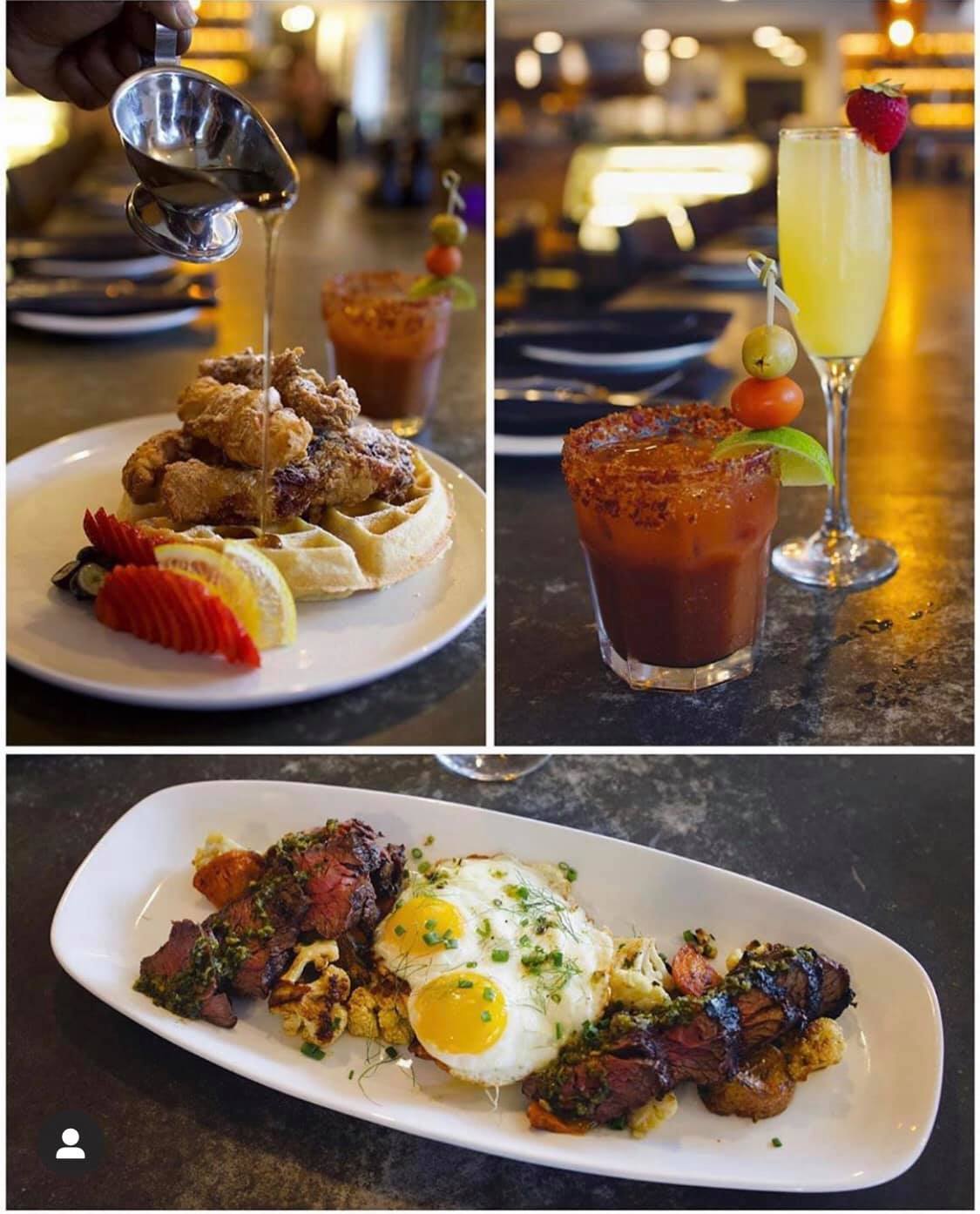 Also in San Marco and much liked is BB's Restaurant and Bar. Whether you want to have a full meal, just a few appetizers, drinks, or some desserts, this is the place to go to.
Some of the popular items on the menu are fish & grits, chicken & waffles, calamari, shrimp skewer, & lobster bisque. If you're going for brunch, try the crab cake benedict or the bananas foster pancakes. White chocolate raspberry cake, cheesecake, coconut cake, & chocolate ganache cake are just some of the treats they have there for people with a sweet tooth.
At BB's the food is delicious, the quality of the food is great, the portions are generous, & the service is friendly. It's open for lunch & dinner. Since there isn't a lot of parking around there, make sure to go a little early. Also make sure you don't leave there without trying their desserts!
5. Taverna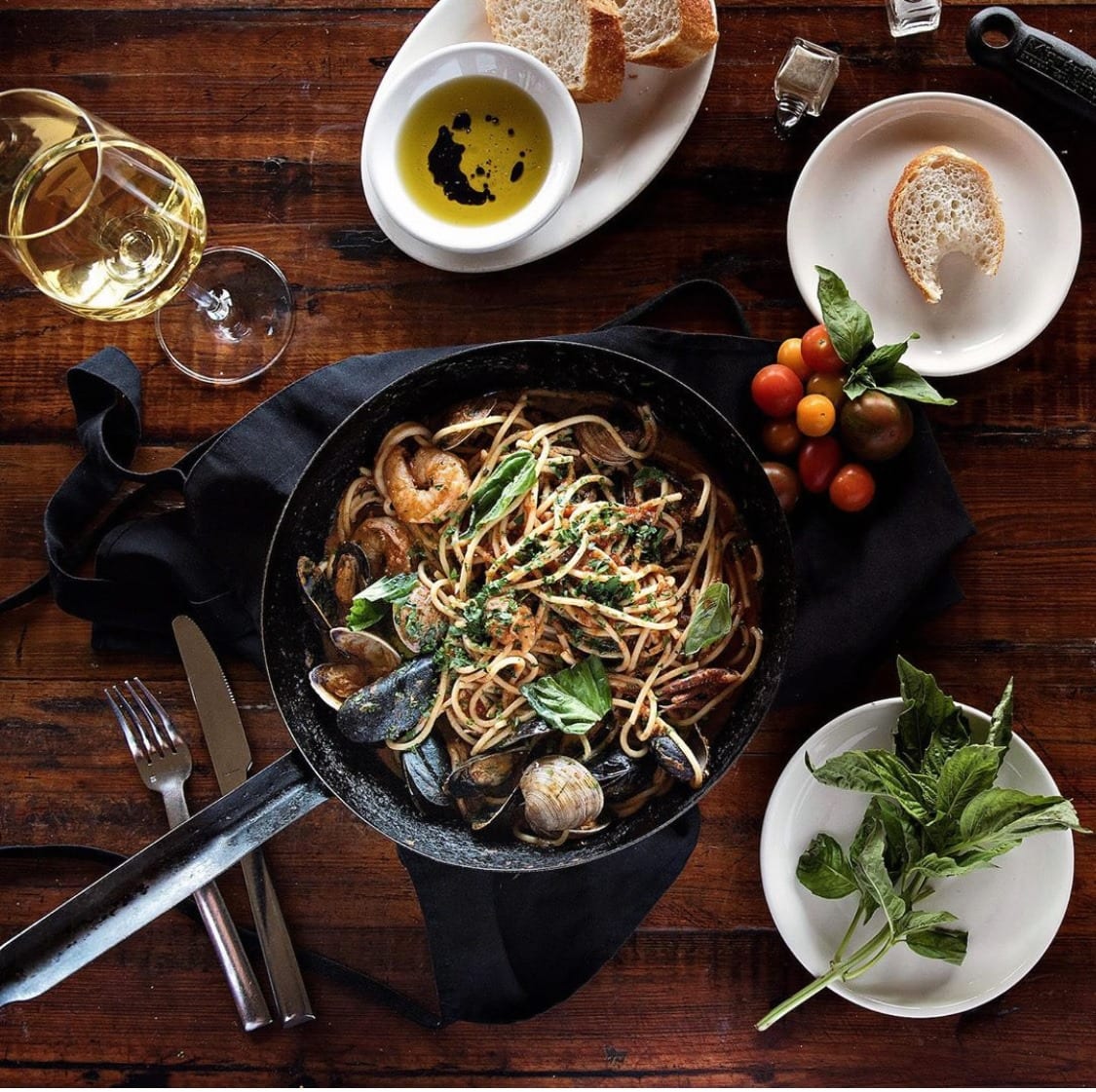 The best restaurant in Jacksonville for Italian food is Taverna, which is also in the San Marco District. This restaurant has been serving JAX for over a decade now & has been keeping locals happy in terms of both taste & quality.
People come here for their risotto, their handmade pastas, & mozzarella which is also made right here. The spaghetti & meatballs, sautéed mussels, salads, & the Neapolitan pizza are the other favorites.
It's run by a chef & wine director, who ensure high standards of the food & drinks. This Italian restaurant is modern, and has a pleasant atmosphere. And the service is attentive. However, the space is on the smaller side so make sure to reserve a table if you'd like to dine here!
6. Seasons 52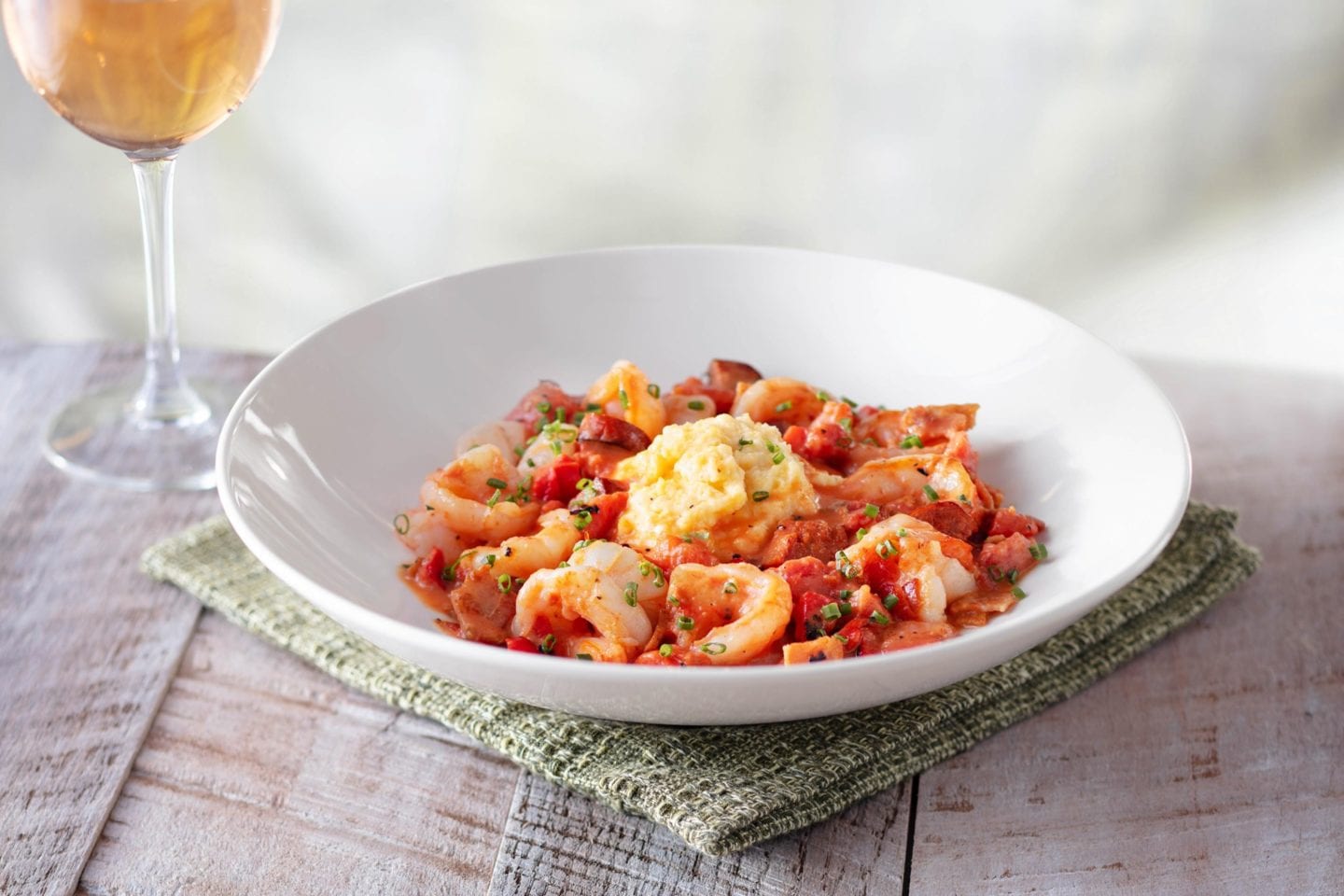 Seasons 52 is one of those places in Jacksonville that locals like to go for celebrations and other special events. This eatery serves dishes like shrimp & grits, risotto, stuffed mushroom, and other American favorites.
Regulars seem to like this place because it's not too expensive and it serves food made of locally sourced produce, meats, & seafood. The wine & cocktails are great too. The restaurant is family-friendly, and the service is warm & attentive. Seasons 52 it's open for both lunch & dinner.
7. Biscottis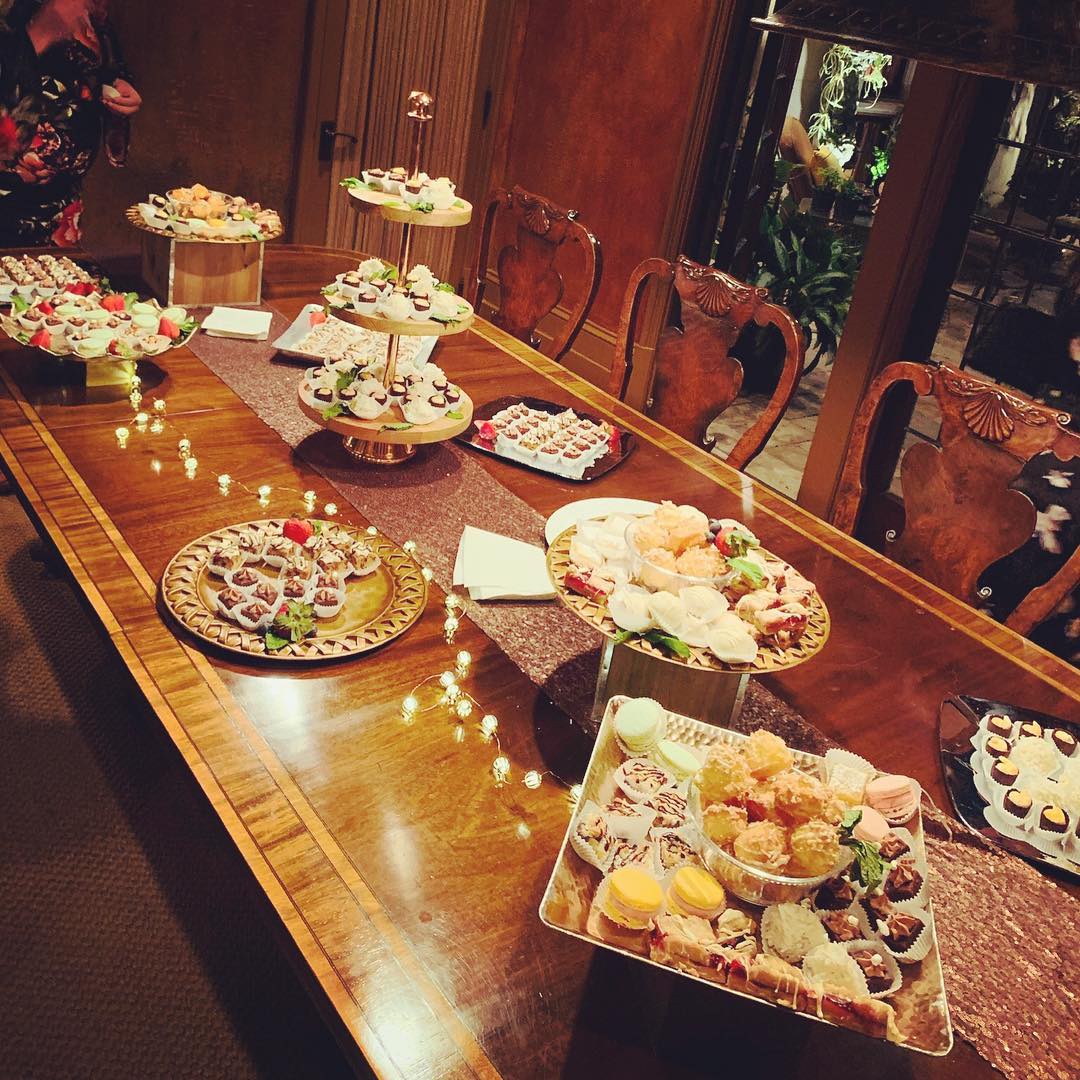 Biscottis is a bistro in Avondale and a favorite among the locals. Set up inside a brick building, this place is where you can go for a coffee, sandwich, salad, or brunch and leave there feeling full. And then there are the desserts!
Lobster rubens & lamb ravioli are some of the highly reviewed items on its menu. As for the sweet dishes, Biscottis always has delectable cakes, cobblers, & mousse ready to eat or ready to go. The house special here is the croissant bread pudding served with some vanilla ice cream.
Some locals say that THIS is the best restaurant in Jacksonville for desserts.
8. Rue Saint Marc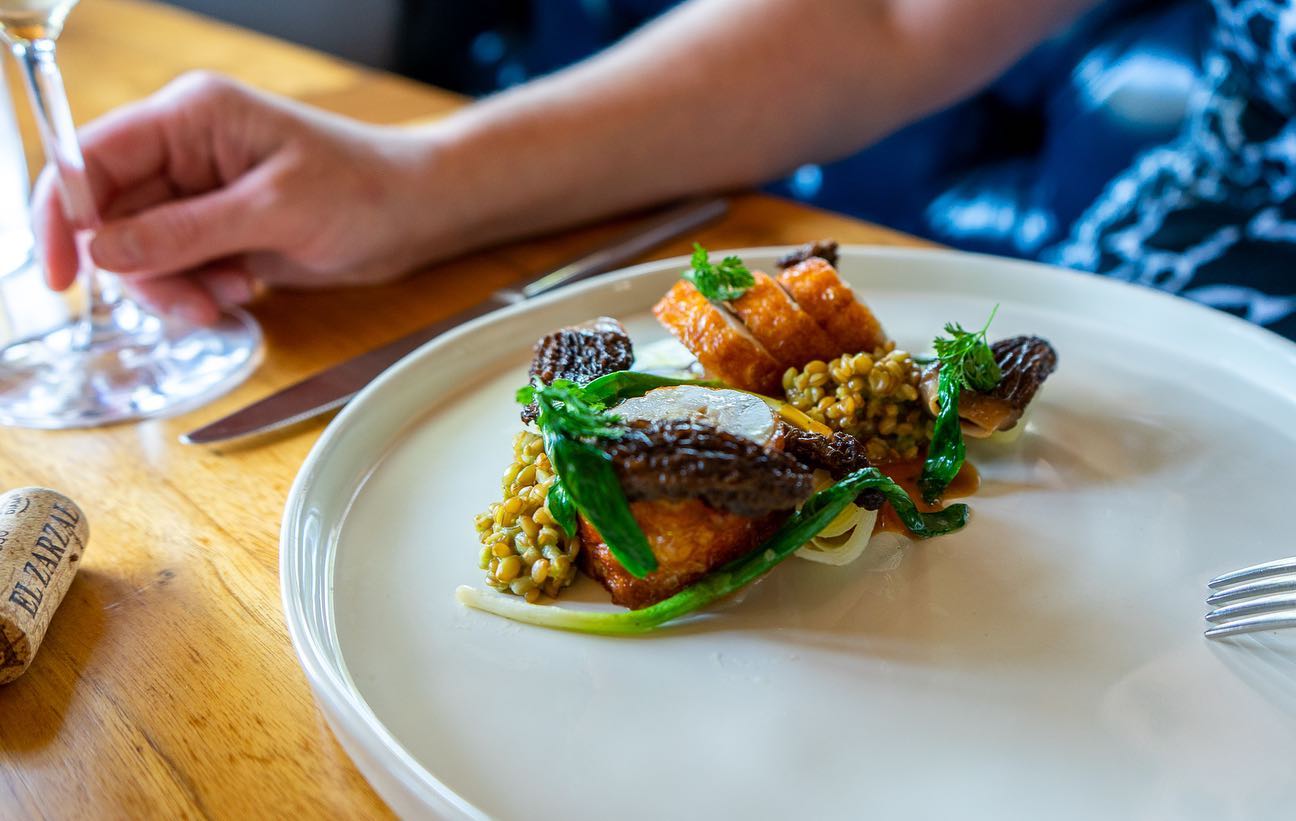 For more French food, book a table at Rue Saint Marc. This restaurant on San Marco Boulevard serves creative dishes & great cocktails & is one of the best restaurants in Jacksonville. Their presentation of food is very attractive too.
The menu here changes with every season according to the availability of fresh produce. However, you might want to ask for the Duck Breast when you're there. A lot of good things are also being said about Rue Saint Marc's 5- course tasting menu. Indulge in a wine pairing and it should be a great experience. It's the perfect place in Jacksonville for a special date night.

Rue Saint Marc also gets credit for its knowledgeable staff and its location. It's situated at the entrance of San Marco Square.
9. Town Hall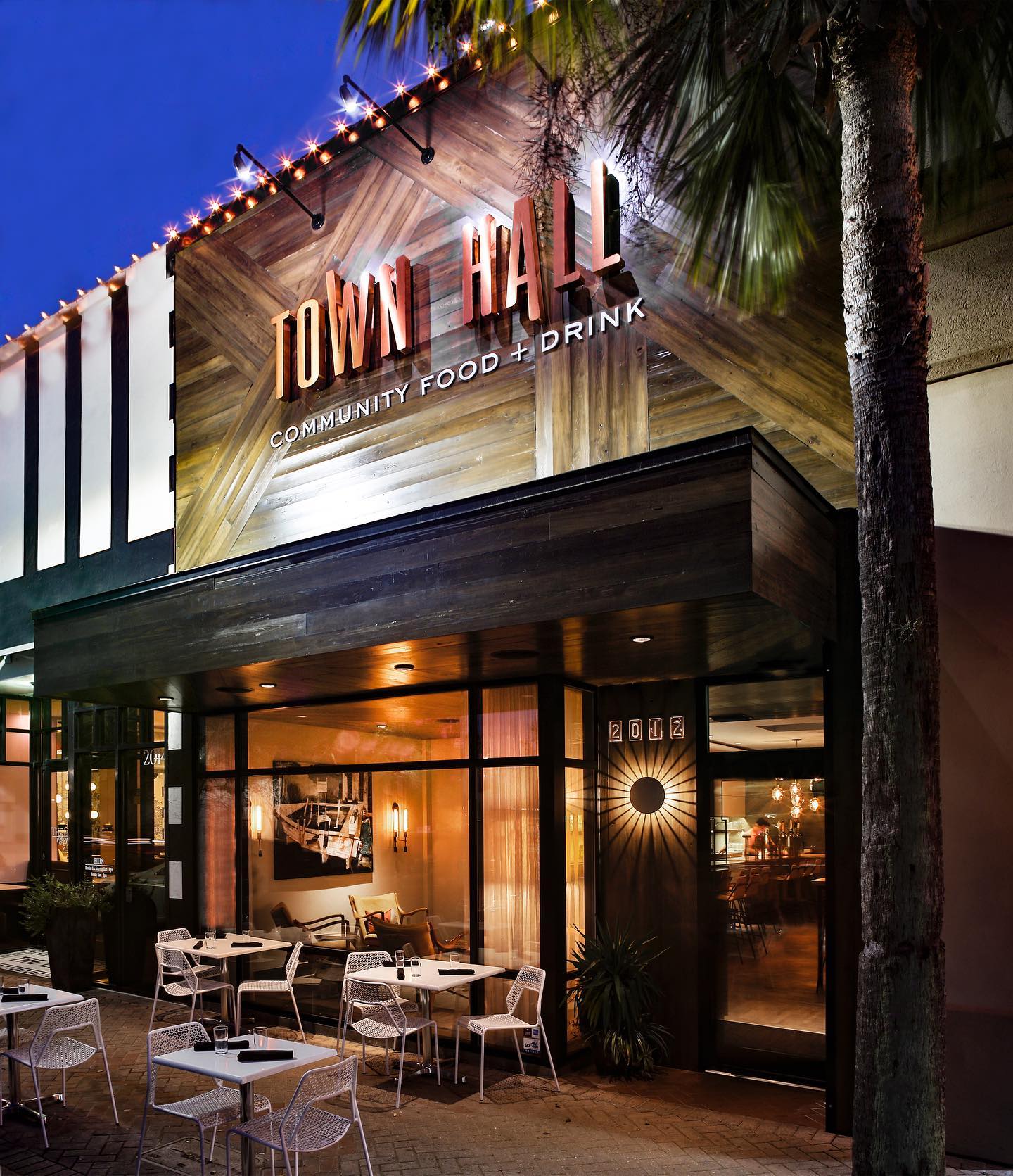 Not very far from Rue Saint Marc is Town Hall a restaurant that runs on the idea of community dining. Town Hall Community Food + Drink came about in 2017 when award-winning chef Tom Gray decided to set up a restaurant that gave off west coast vibes.
A ideal place for girls' night out & dining in groups, Town Hall has a large spread of food ensuring there is something for everyone. At this American restaurant, you'll find everything from smoked salmon, crab cake benedict, cheese grits & pork cheeks, to pasta & breakfast bowls. They even have wine tastings on Wednesdays & Thursdays.
The most recommended items here are the sweet hummus, cauliflower steak, seared octopus, seared scallops, & the brussel sprouts side dish. Town Hall's version of banana split is another must-try.
When you dine at Town Hall, you can sit outside in their lounge, in the dining room with a view of the kitchen, or at the bar.
10. The Bearded Pig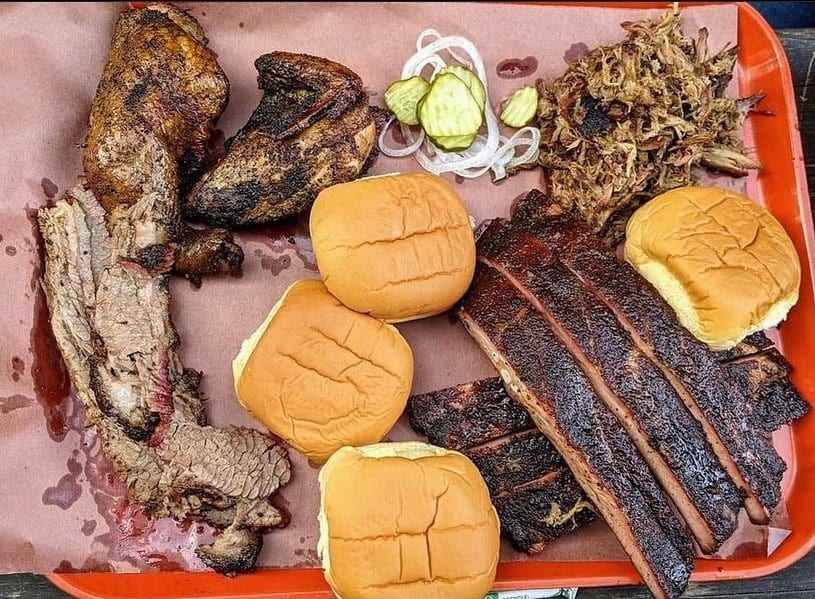 Yet another trendy restaurant that deserves to be in the list of best restaurants in Jacksonville is The Bearded Pig. This is the place for barbecued food in a casual setting. They have outdoor seating too.
People come here for sausages, ribs, brisket sandwiches, & pulled pork sandwiches. The Bearded Pig also serves things like mac & cheese, potato salad, french fries, baked beans, & poutine. They have some delicious sauces too. And for dessert, there should be no forgetting the banana pudding! The lines to get in might be long but the wait is usually worth it.