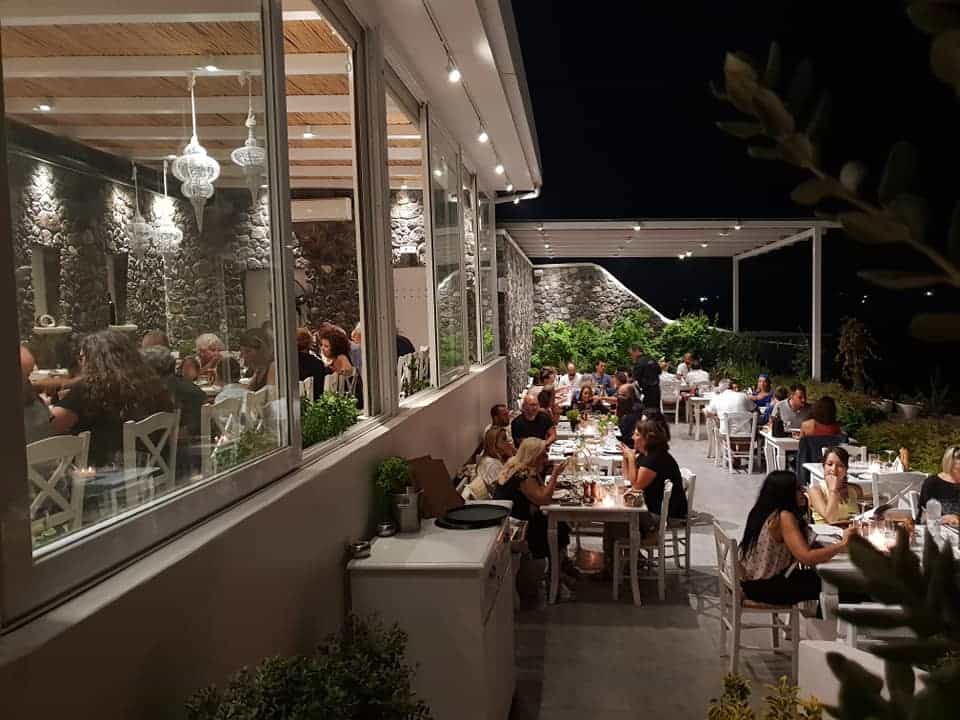 For a few decades now, the islands of Santorini have been welcoming people from all over the world and keeping them happy. With the island getting more and more popular with every passing summer, tourists have a wide range of restaurants to choose from! Read on for the best restaurants in Santorini.
Many of the island's eateries meet international standards while keeping their Greek flavors intact. Something else that cannot be ignored is the famous views that come with the restaurants. With Santorini having been developed on a volcanic crater in the Aegean, and the island being in the shape of a half-moon, most of these places come with views unique to Santorini.
While restaurants on the eastern slopes get beach views, the ones on the western side of the main island get the grand caldera view. Still others open to vistas of vineyards and the countryside of the island.

Take a look at this list of some of the best restaurants in Santorini is also known, so you can plan your holiday accordingly. Know what to expect where & what the best restaurants have to offer in terms of food, views & experiences. Before you travel, you might also want to know which places require reservations so you won't miss out on the opportunity to eat there!
1. Metaxi Mas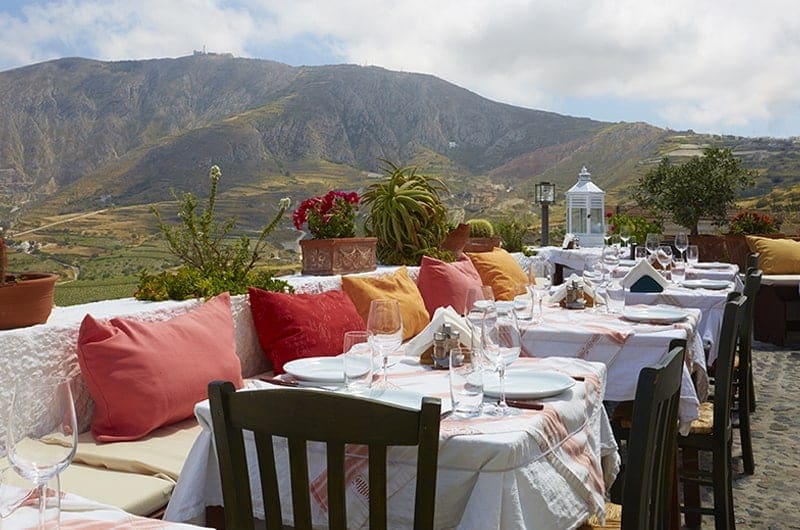 At the very core of Santorini is one of the island's most loved restaurants. It may be hidden behind a church in the quiet village of Exo Gonia, but it serves food that has been approved by locals and tourists alike.

This simple yet cozy restaurant offers authentic Greek food along with views of Kamari Beach and Santorini's airport. The dishes here are primarily Santorinian and Cretan and the house specials are white eggplant and fava. Metaxi Mas's grilled food, drinks & desserts are also fan favorites!
2. Argo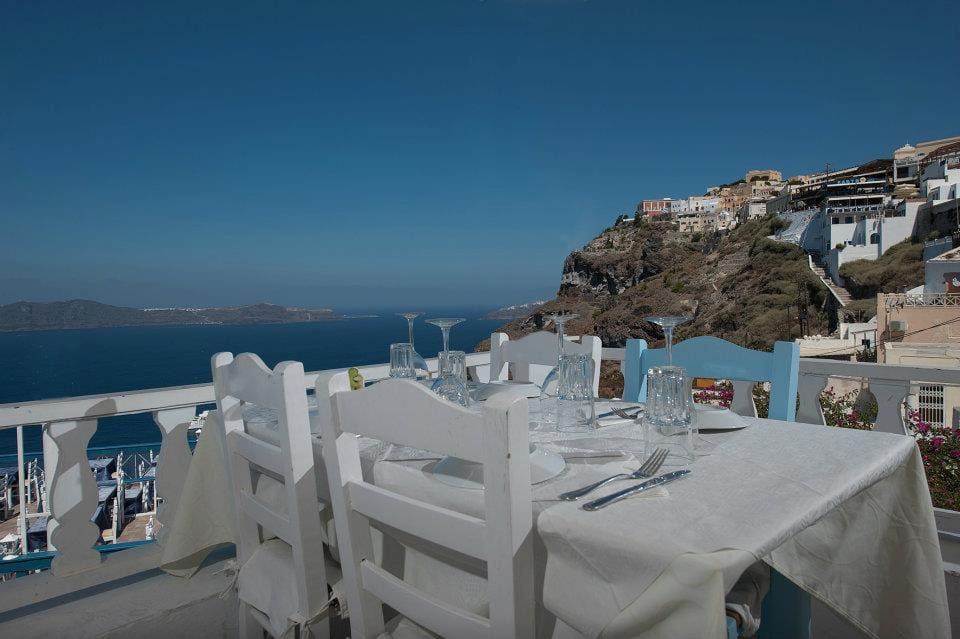 Another favorite of the island is Argo, which sits above the old fort in Fira. Painted in traditional white, but contemporary in its ambiance, Argo is known for its extensive menu, quality of food, great service, and decent pricing.

The most popular dishes here are Eggplant rolls, Mixed Souvlaki, Prawn Saganaki, and soufflé. With the food being among the best in Santorini & with the caldera views you get here, this place sees a lot of guests on a daily basis. Make sure you book a table before you go especially if you are going there around sunset!
3. Pitogyros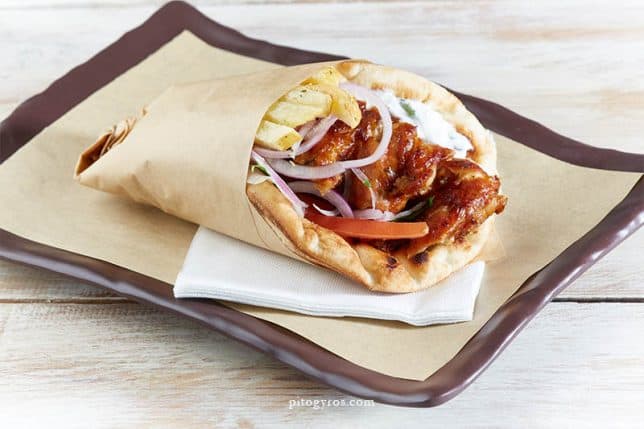 If you are in Oia and need to grab something to eat, the place to head to is Pitogyros. It's a busy place but it's 'THE place' for gyros, salads and other quick eats. Grilled meat is their specialty. However, they do have vegetarian options too.

Whether you eat there or choose to takeout some food, you will be happy with the quality, the quantity and the price of the items on their menu. You might also want to try the local beer they sell there!
4. Lucky's Souvlaki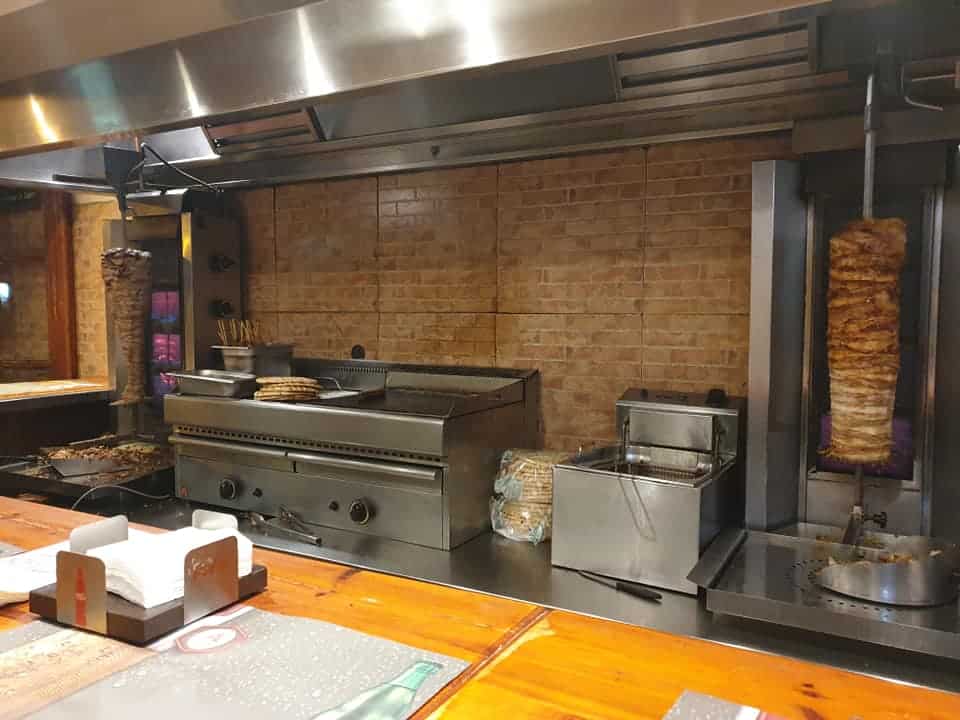 If you're in Firo when you feel like having gyro, look for Lucky's Souvlaki. It's just off the main street and is quite similar to Pitogyros in that the food is fast, inexpensive and traditional.

This place is also pretty busy and the seating here is very small. But the food won't disappoint.
5. Selene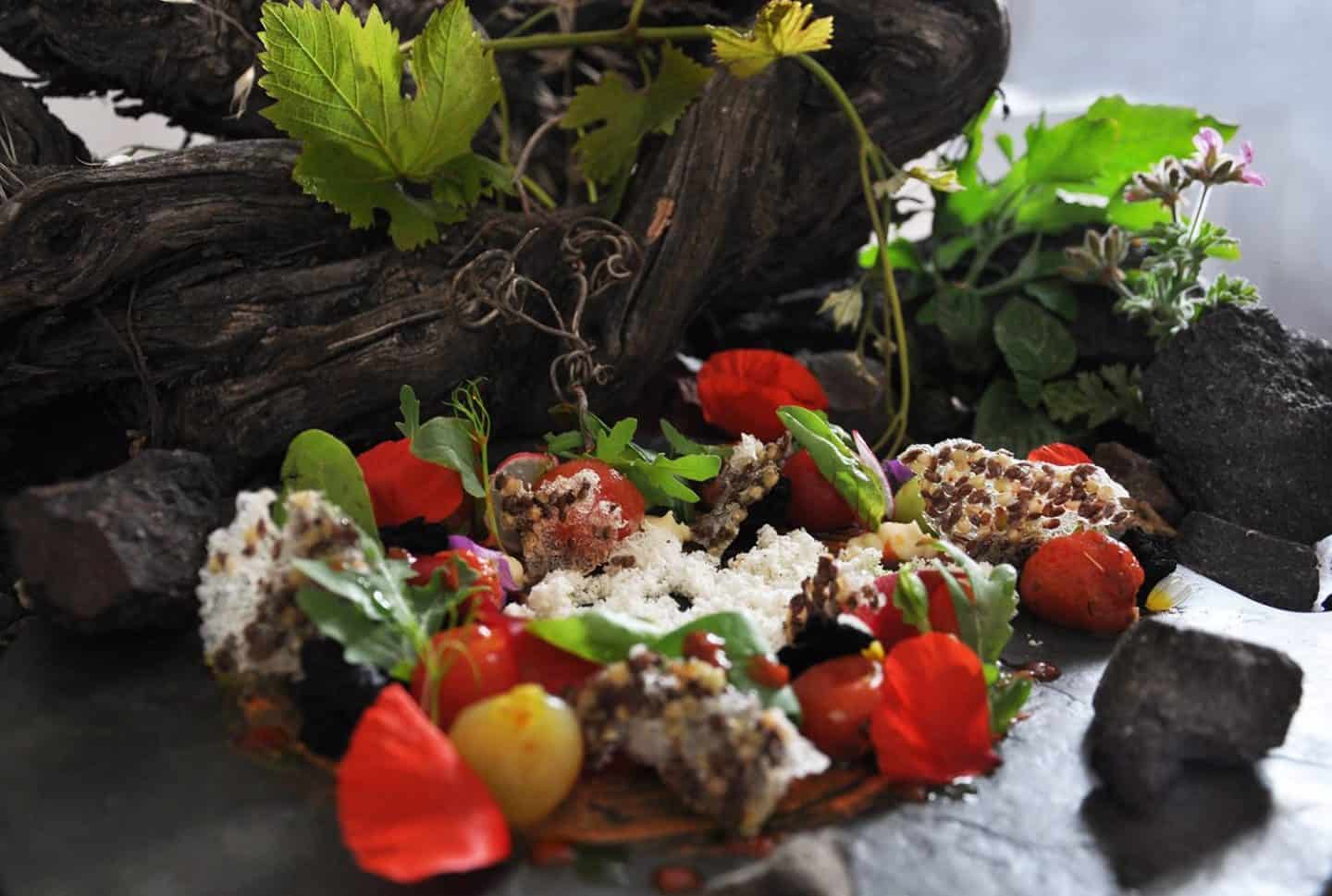 Go here if you would like to try some fine-dining on the island. Selene is situated in the village of Pyrgos and placed in the middle one of Santorini's wine-growing areas and some farms. Selene is also known for an outlook that's very modern, giving utmost attention to creativity and presentation.

It also has a bistro serving wines and traditional food with a twist. Selene even offers cooking classes, in case you are interested in taking home some new culinary skills.
6. 1800-Floga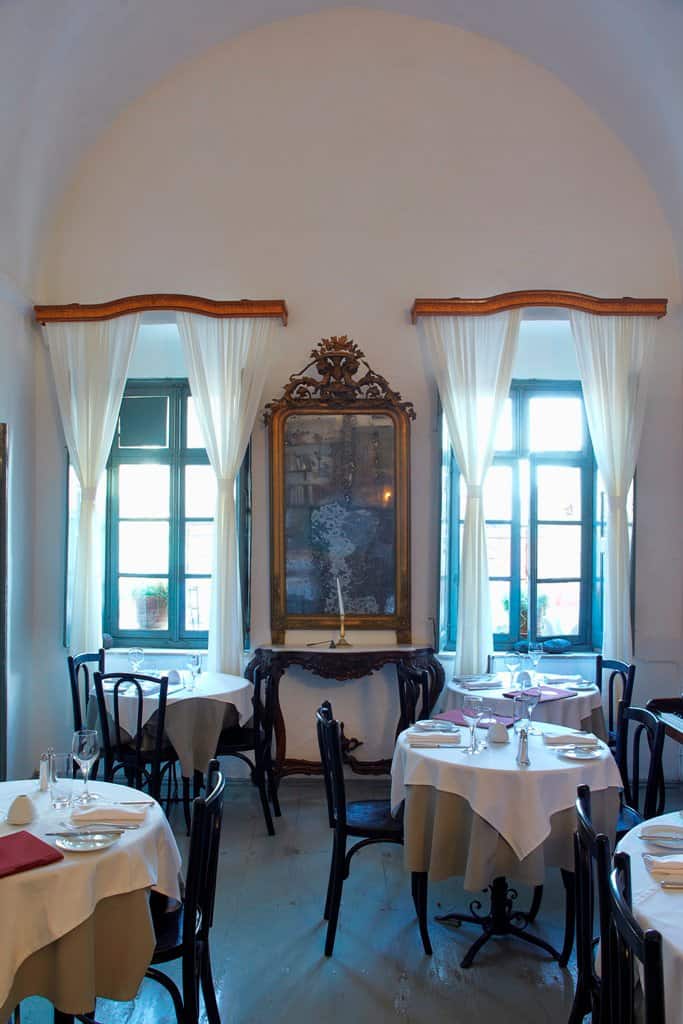 1800 is another of those restaurants in Santorini that is known for its modern-Greek food and for artistic presentation of their dishes. This one is in Oia. 1800 is housed in an 1845 mansion that once belonged to a captain.

Its service and views are highly spoken about. It overlooks the caldera and the volcanoes in it. The pastas and the breads here are well-liked. So is the seafood served here, which makes it one of the best restaurants in Santorini.
7. Aroma Avlis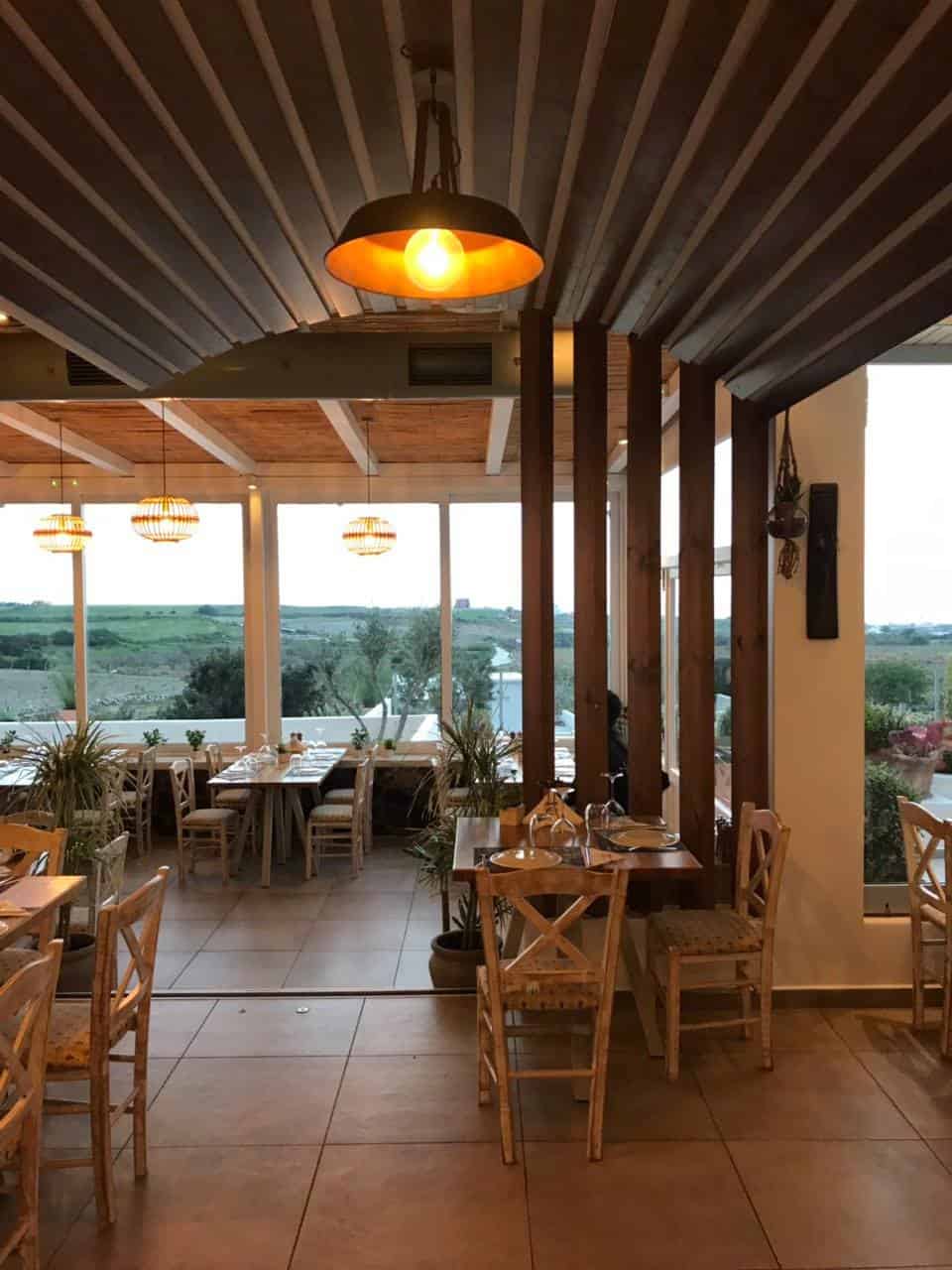 Artemis Karamolegos is a village towards the quiet center of the island and in it is a restaurant called Aroma Avlis. The good food, great service, fair portions and not so high prices have made it another favorite among the tourists to Santorini!

Attached to Aroma Avlis is a winery. Together the two lie surrounded by vegetable gardens and vineyards. As such, they find many of their ingredients right there in their own vegetable fields! The views from here include Monolithos Beach and Avis beach.
8. Melitini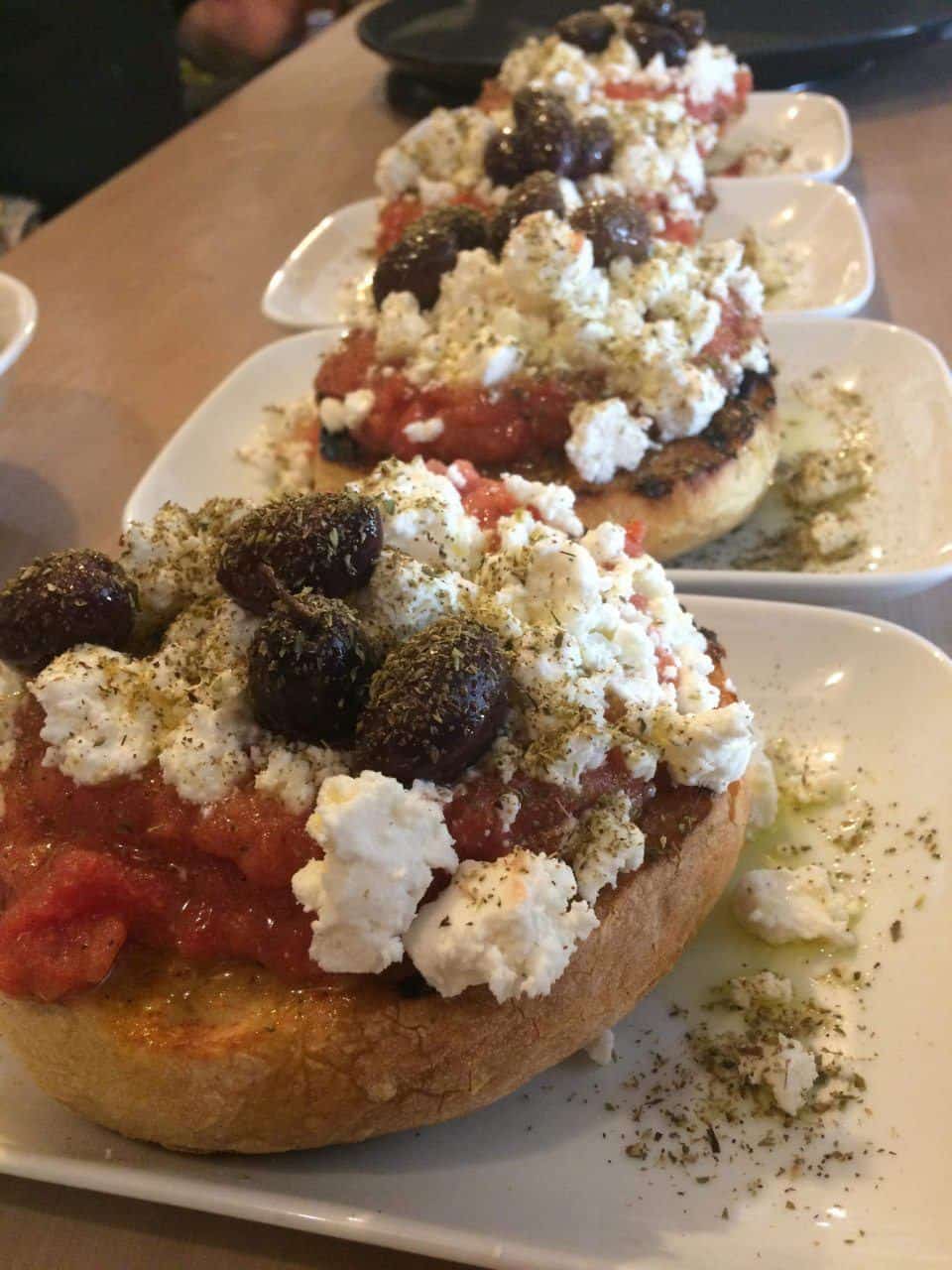 This place in Oia calls itself a traditional tapas restaurant. Melitini promises you caldera views & authentic greek food made with family recipes that have been passed down generations.

The staff here is known for their helpfulness when it comes to choosing from a wide range of dishes served here. Now that you know where to find the best Greek Meze you might want to make arrangements to make sure you get to eat here when you are in Santorini.
9. The Athenian House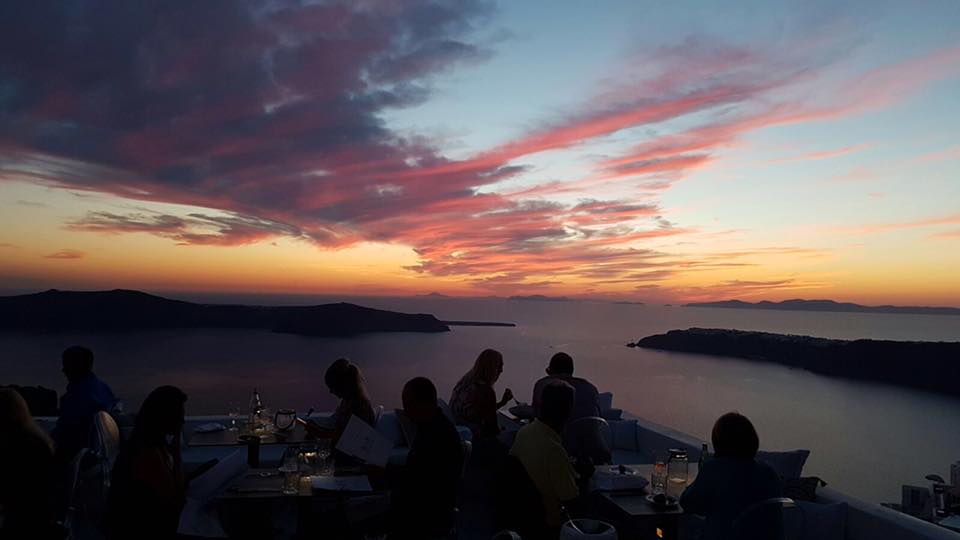 Another much-talked-about restaurant is The Athenian House in Imerovigli. Set in traditional Athenian decor, it's a memorable place. The food is good and on the pricier side and the view from here is unbeatable. Not only does the restaurant face the caldera, but it also shows you a Santorini sunset. Some people even say that it is the best place on the island for a sunset-dinner. Make sure to make reservations if you want dinner plus a sunset view.
10. Anogi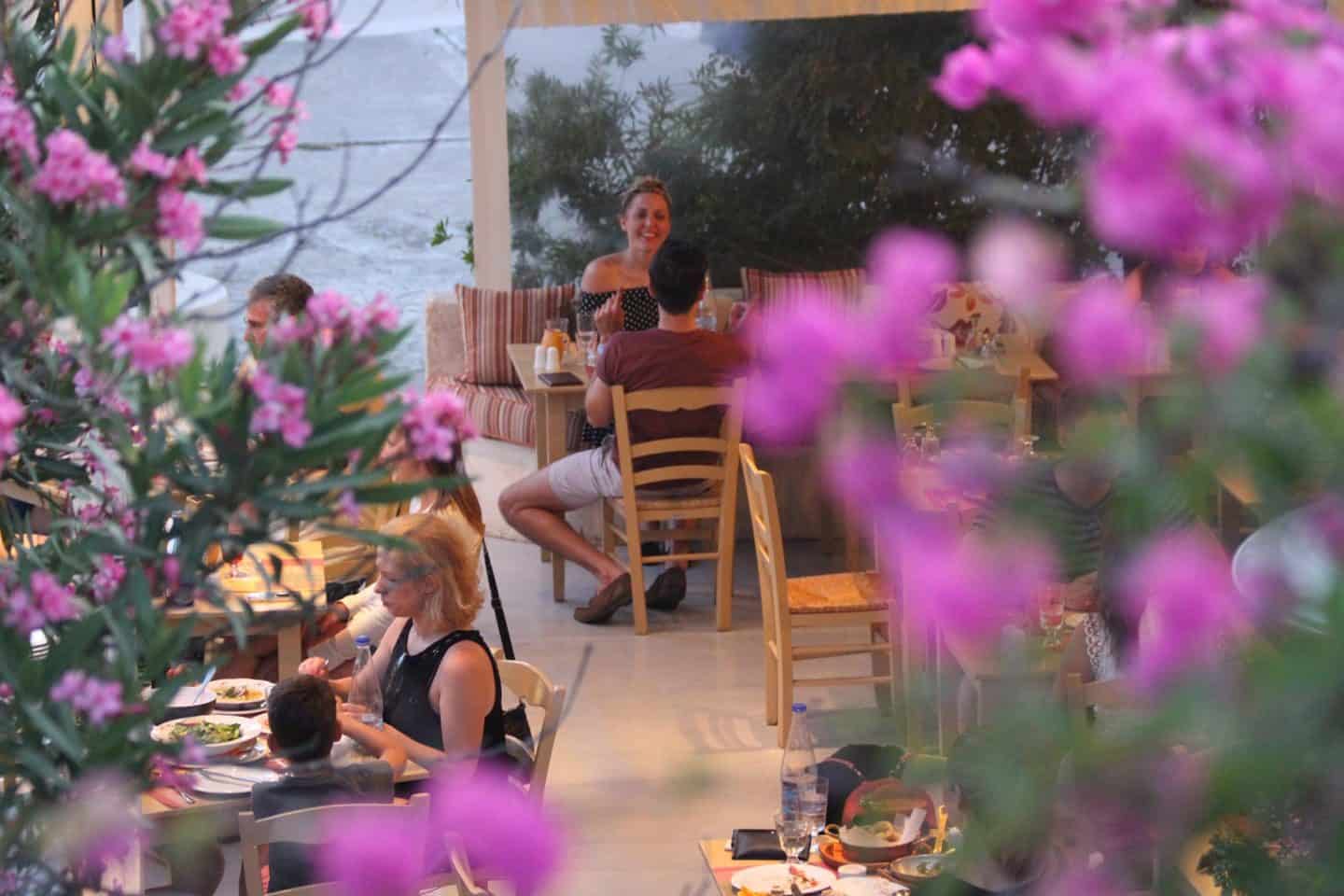 This is another restaurant in Imerovigli that also offers Greek food. This one does not have a view to offer, but it more than makes up for it by preparing and serving proper Greek food. The restaurant staff is also known for being friendly and welcoming.

The meats, seafood and vegetarian food offered here have been approved by guests, making them want to make repeated visits to Anogi. Their Zucchini Balls are highly recommended.

It is almost always busy here at one of the best restaurants in Santorini, so it might not be a bad idea to book a table much in advance.