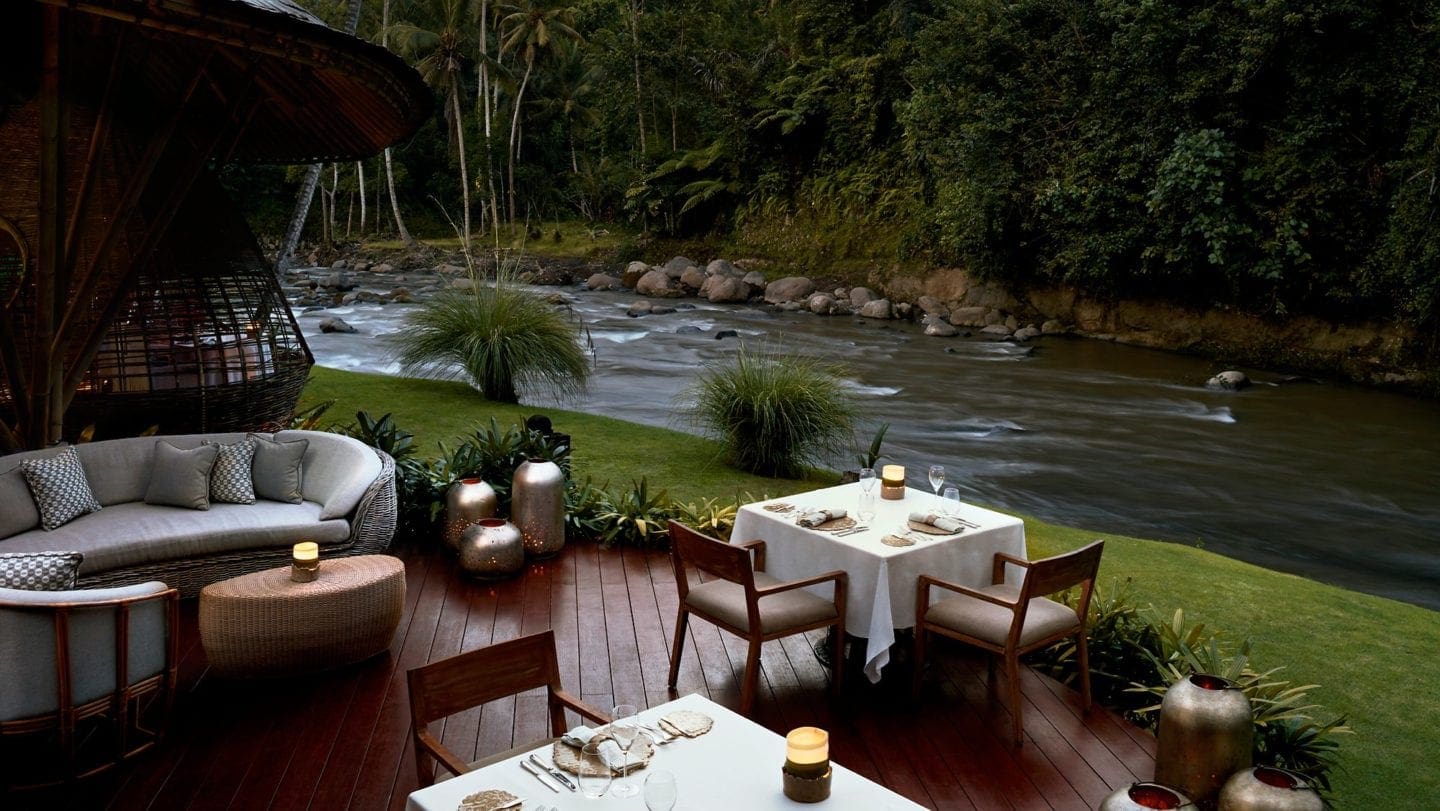 Along with attracting the culture tourist, Ubud in Bali has become quite the food destination too. This small inland town of the island has a large number of visit-worthy restaurants, which made putting together this list of best restaurants in Ubud quite hard! Many of them are nestled in tropical forests, most of them come with great views of green valleys, and still others are located beside flowing rivers.
The number of fine-dining choices in and around Ubud are plentiful. There are a few vegan restaurants, several warungs, & quite a few romantic dinner options. Here's a list of the best restaurants in Ubud to make it easy for you to decide where to eat when you're on this part of the island.
1. Hujan Locale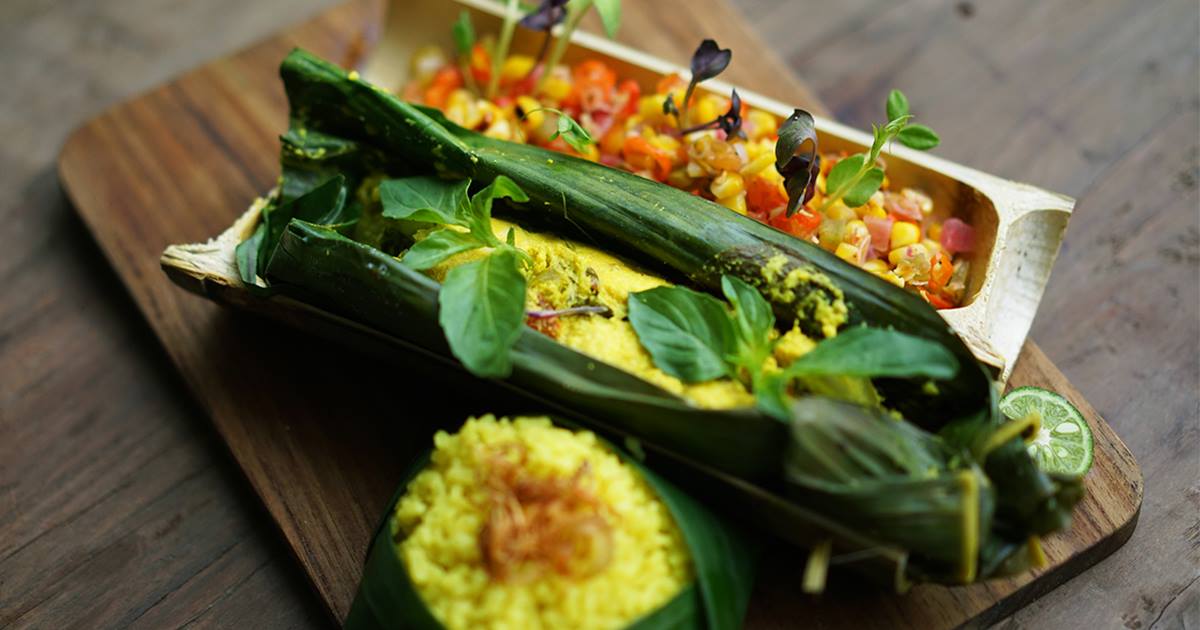 One of the best restaurants in Ubud that's much-talked-about is Hujan Locale. Set up in a colonial-style building with a matching interior, Hujan Locale is known for its Indonesian dishes prepared with a bit of a twist.
Chef Will Meyrick, a well-known chef on the island of Bali, is the person behind this space. The menu is extensive and the dishes served here are known to be as delicious as they look! Non-vegetarians love the seafood and chicken served here. The restaurant also has vegetarian and gluten-free options. If you're specifically looking for nut-free dishes, you'll find that too at Hujan Locale.
This airy and comfortable place also seems to be doing great in the dessert & cocktails department. It's a good idea to make some reservations if you'd like to dine here, especially if it's during the weekends.
2. Locavore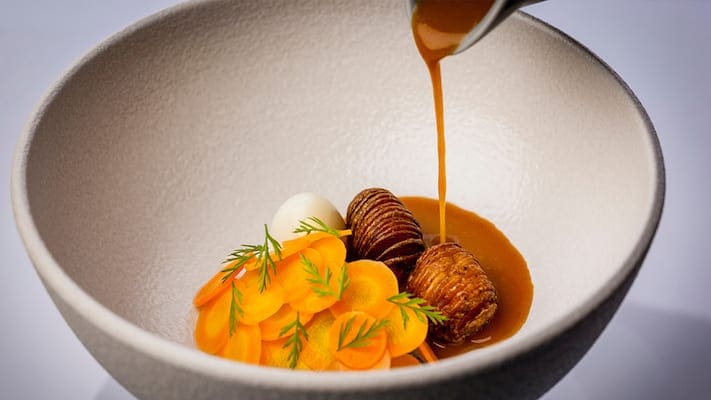 Locavore is an award-winning restaurant. It's a very famous one too. And it's often found among the top of the lists of best restaurants in Ubud.
This Bali landmark stands out for its use of locally-grown & locally-acquired ingredients, as its name might suggest. Though the fish, chicken & produce are locally sourced, the cuisine here at Locavore is European.
Locavore has 2 menus: Locavore, a menu that is dependent on what is locally available, and a Herbivore menu that focuses on plant-based food. Reservations are the only way into this restaurant & to their very artistic dishes.
3. Mozaic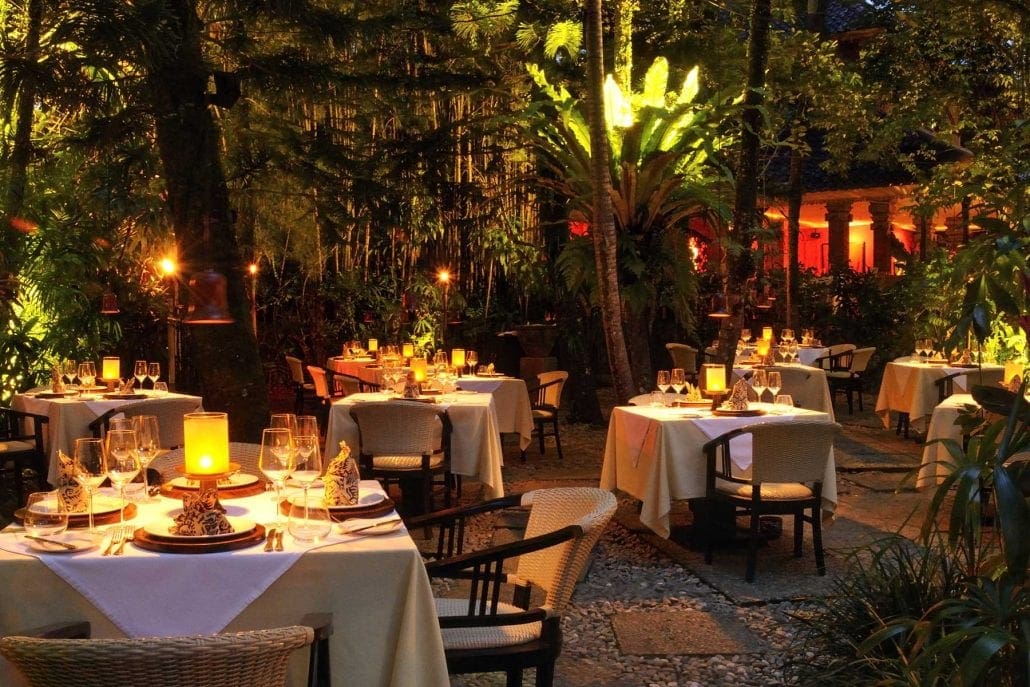 Another fine dining hot-spot in town is Mozaic. Mozaic also has won a few awards. When you choose to dine here, you should try one of their tasting menus in a tropical-outdoor setting. Also available here are indoor dining, private dining, & culinary lessons.
The food here is a coming together of French-inspired dishes & Indonesian ingredients. Mozaic is also known for its wine pairing. Whether you want vegan or gluten-free food, Mozaic will take care of your needs.
Mozaic has daily dining but you'll find lunch here only when it's peak tourist season in Ubud.
4. Kubu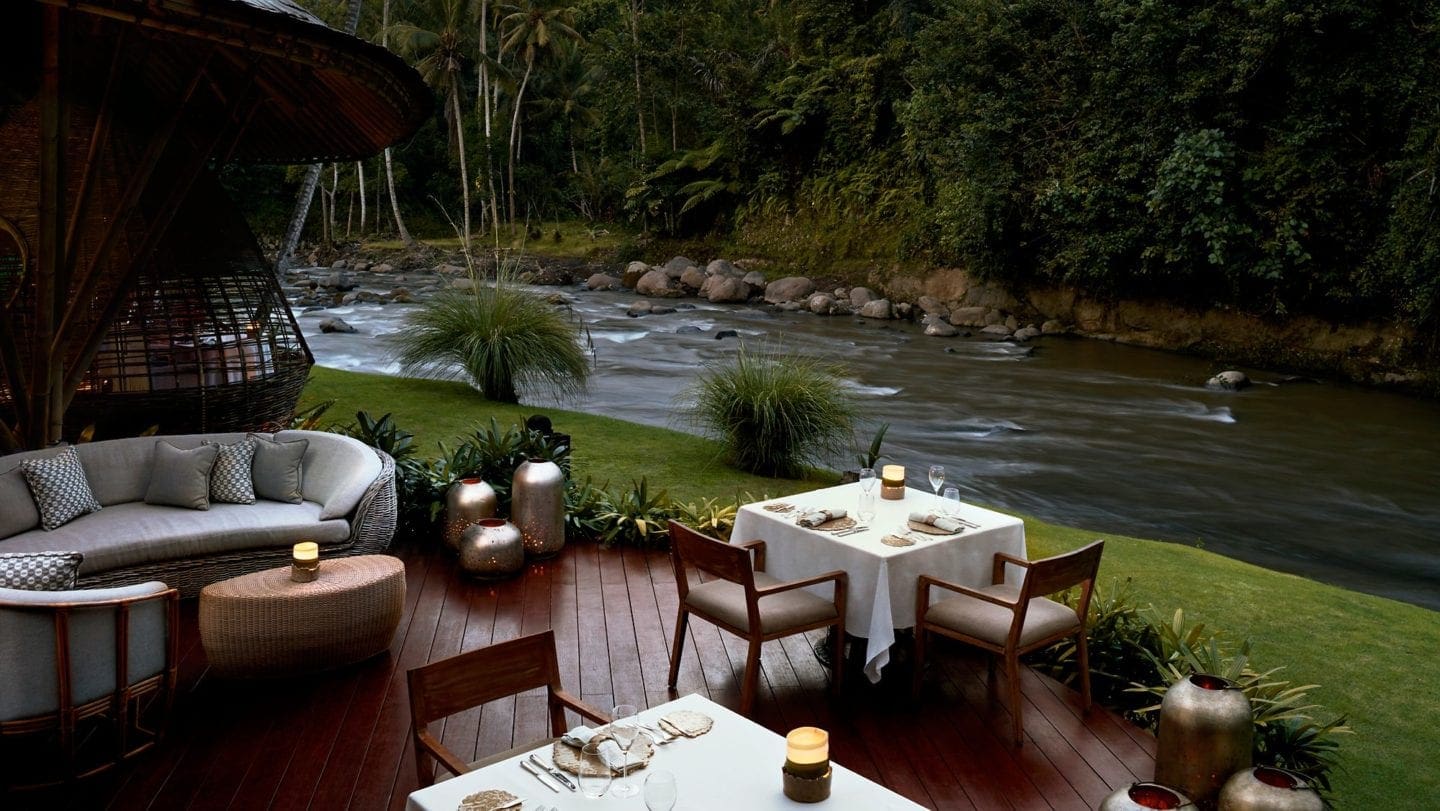 Kubu at Mandapa inside the Ritz Carlton is yet another one of the best restaurants in Ubud. Kubu is also at a great location — by the Ayung River. The food here is Italian & French.
Apart from the greenery and the river, there's a unique feature that draws people to Kubu at Mandapa. This elegant place has some tables set in bamboo pods that give dining here a romantic setting. The food is also good and served in the form of 6-8 tasting menus.
5. Swept Away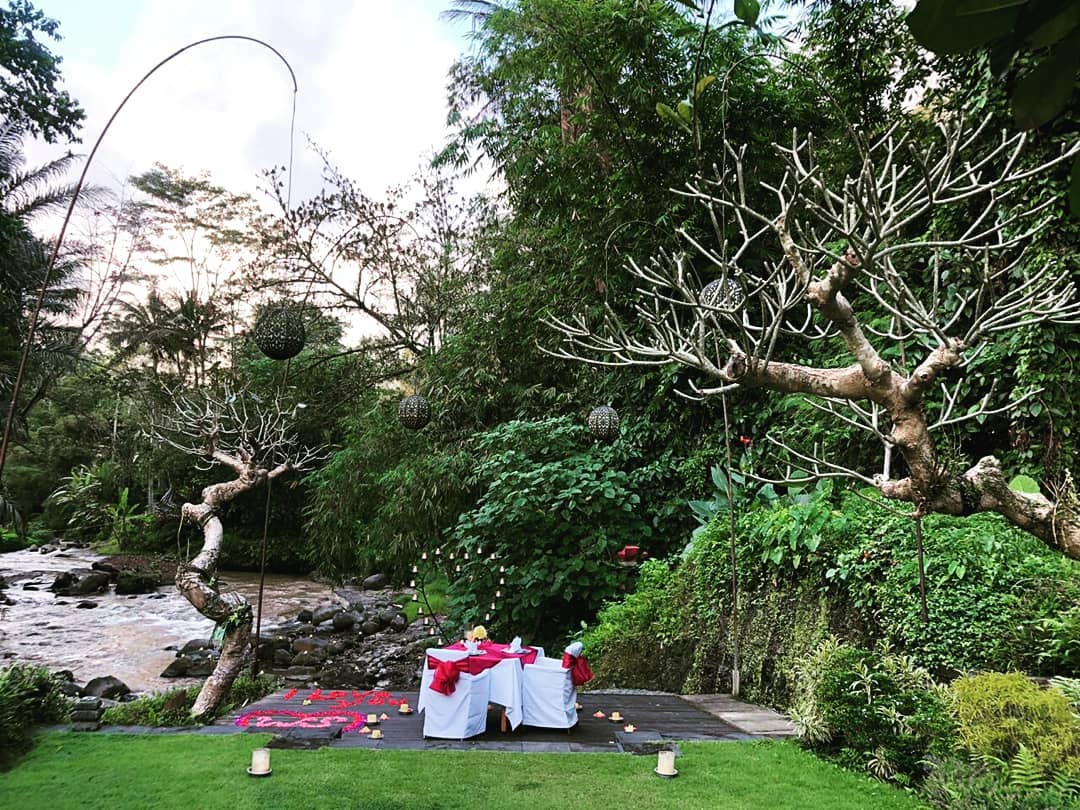 Also by the Ayung, and also very romantic, is Swept Away at The Samaya Ubud. With some tables placed just beside the flowing river where you can hear the water gurgle down, and an area illuminated with candles, the ambiance here is sure to sweep you away.
The food at this restaurant is multi-cuisine. And in the evenings you find an a la cartè menu, as well as a degustation menu. The food is delicious, the portions are large, the staff is professional, and chances are that you'll think the prices are worth the atmosphere, food, & the service.
6. Dumbo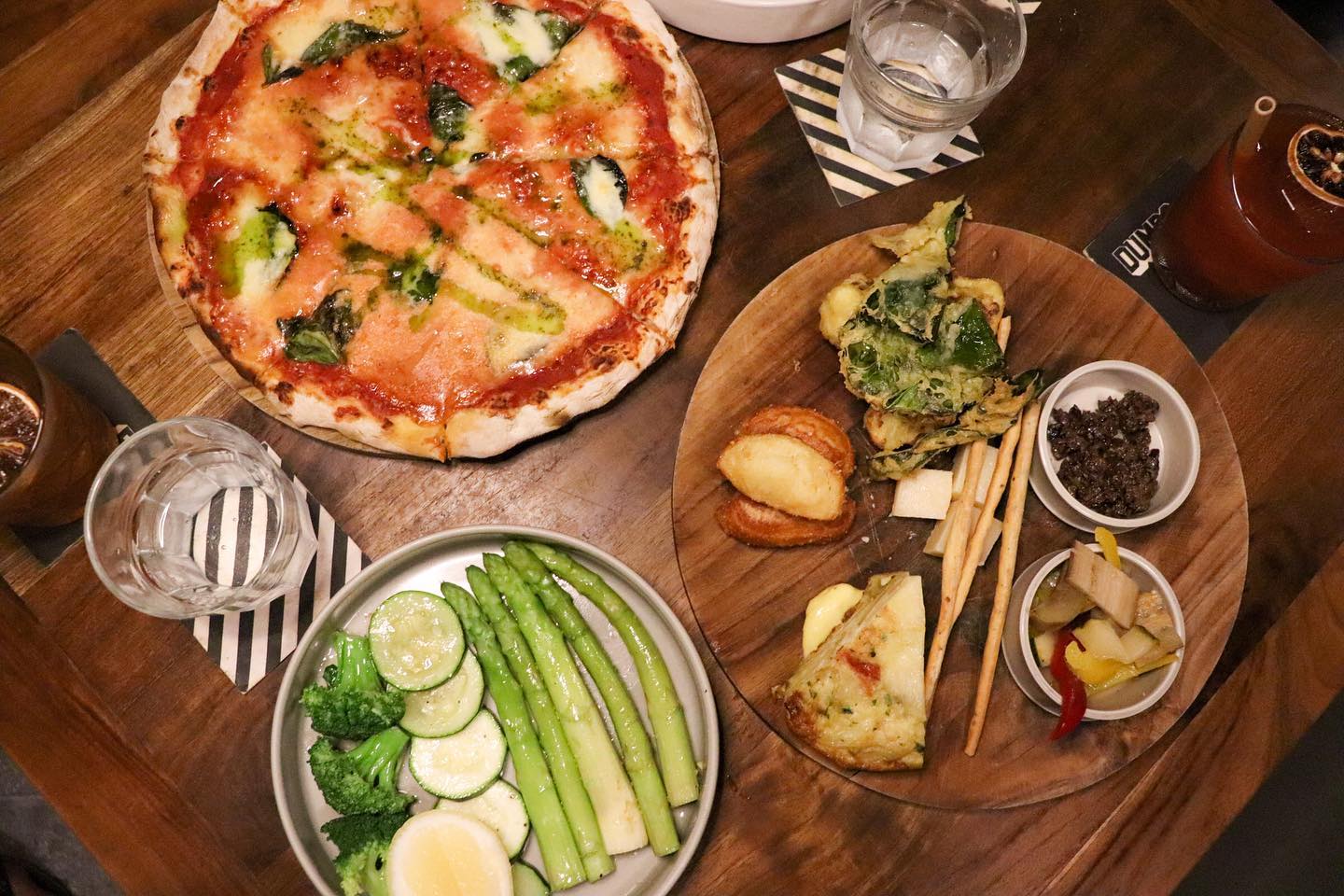 If you're craving pizza, pasta, or arancini while in Ubud, the place to go is Dumbo. It's a chic place with welcoming staff.
People come here mostly for the wood-fired pizza, the drinks, & the coffee. Dumbo is a restaurant that places utmost attention to earth-friendly practices. Hence it's vegetarian-vegan Italian food that's served here. Dumbo is open for breakfast, lunch, & dinner. However, if it's a pizza that you want, you might have to go in the evening.
7. The Sayan House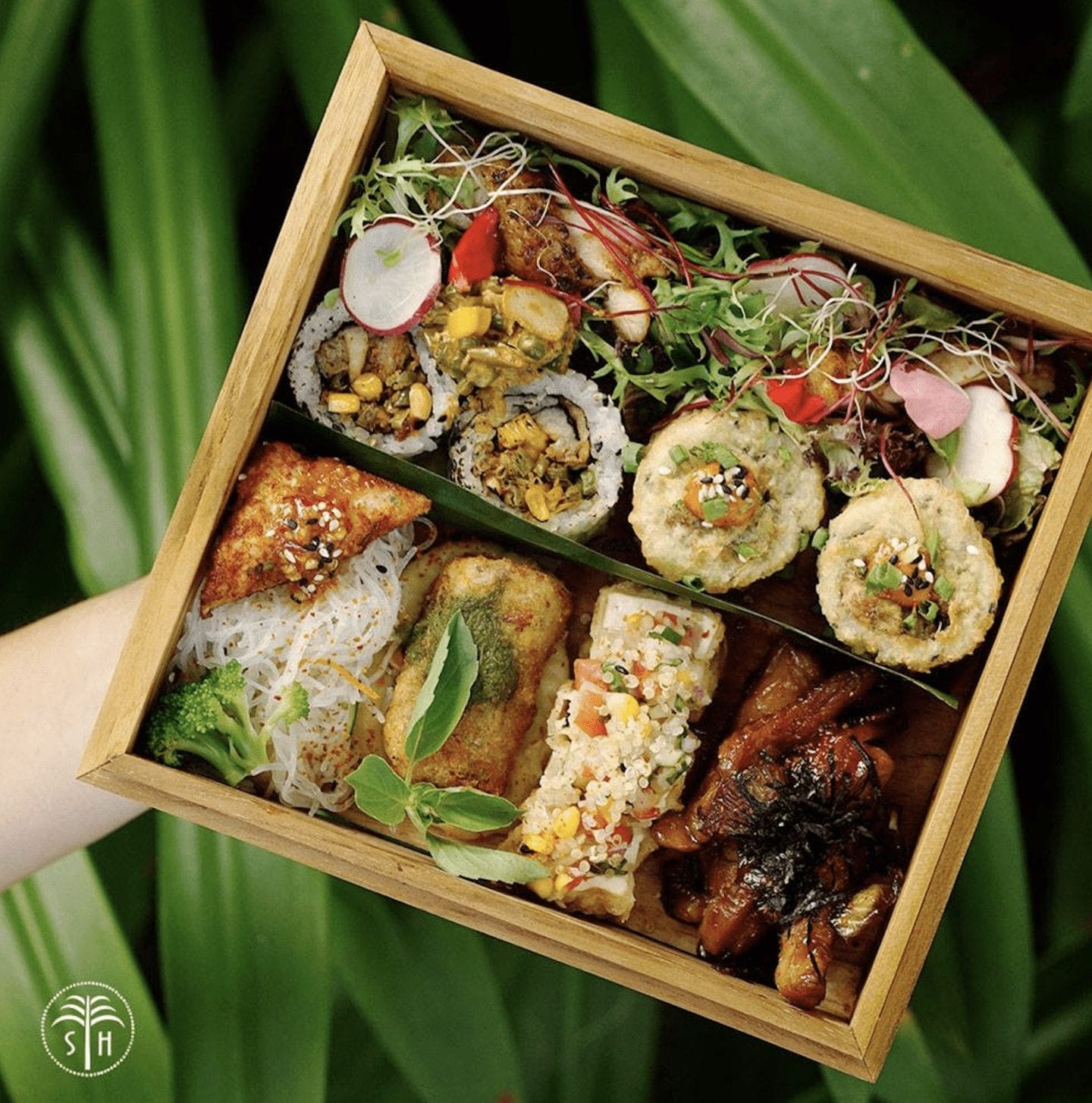 Among the many restaurants promising a table with a tropical-green view is The Sayan House. This simple and comfortable eatery is perched on a hillside and comes with views of some rice fields and a forested area. And if you have plans for dinner you'll want to book a table that also lets you watch the sunset.
The Sayan House has another specialty other than that of the views. The food it cooks up here is a fusion of Japanese & Latin cuisines. So you'll find interesting dishes like guacamole sushi roll, teriyaki chicken taco, & grilled cheese curry rice.
8. Nusantara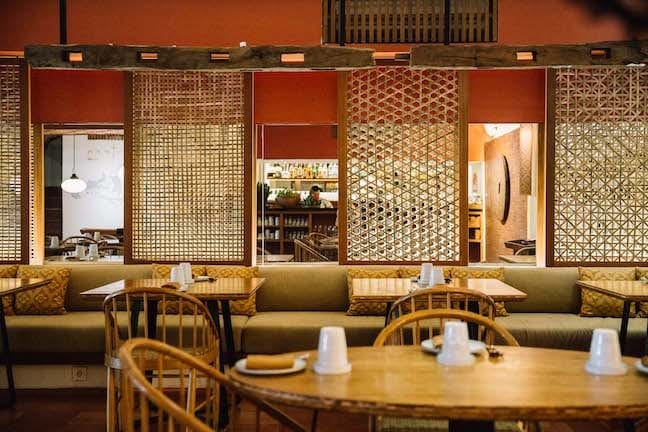 Nusantara is one of the restaurants under the Locavore umbrella that's been shaping its menu according to the availability of local ingredients. They work with local farmers and fishermen to give their guests the freshest food they can.
The food at this particular Locavore restaurant is Indonesian. Nusantara means archipelago, and the idea of this place is to bring together dishes from all the islands that make up Indonesia. As such, the spread of food here is large. And it's a great place to sample Indonesian food because they come with information about the items. It's also a place where you can go as a group and share the food.
At Nusantara, the food is great, the service is professional and the ambiance is pleasant, making it one of the best restaurants in Ubud.
9. CasCades Restaurant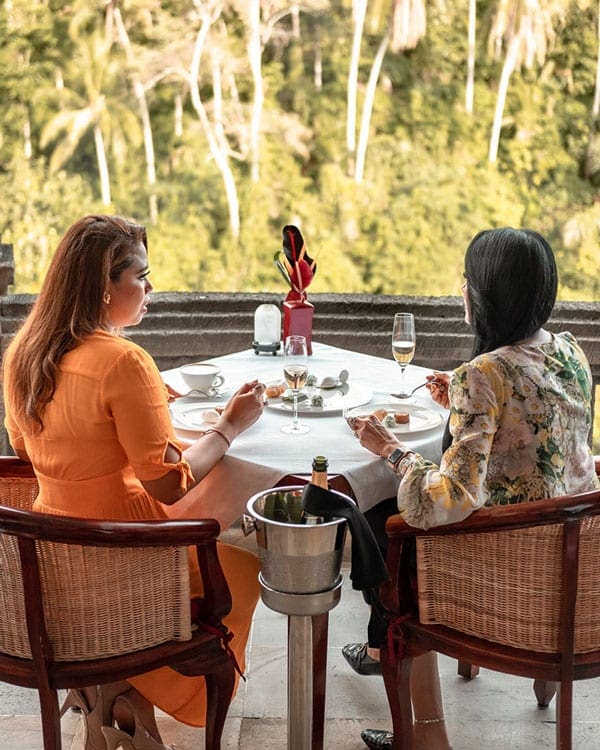 This is not the least expensive of restaurants in the Ubud area, but its prices are kind of justified given the views, the fine food, & the balcony-style dining. The food and service are outstanding, too. There's even indoor dining at a colonial-style dining room at CasCades.
The food here is a combination of Indonesian and western classics served as a multi-course dinner or a la cartè fare. Their breakfasts are a big hit with the guests. It has everything from waffles to pancakes and French toast, to a great choice of fruits & fruit juices and a smoothie of the day.
CasCades Restaurant is definitely a place to consider when you want to go out for a special dinner. This restaurant overlooking a lush valley is also a place you'll want to return to on your recurring visits to the island.
10. Moksa Plant-based Cuisine & Permaculture Garden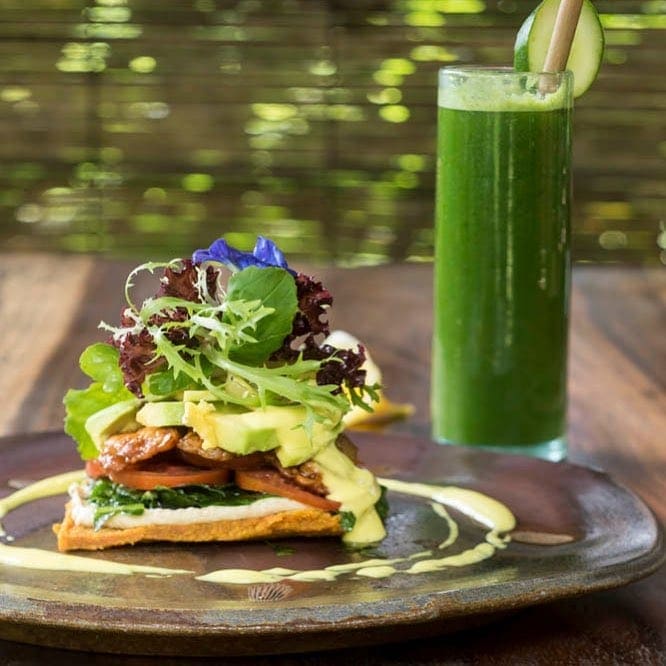 Yet another place with an open dining area that looks out into the green landscapes of inland Bali is Moksa Ubud. As its name denotes, the food here is based on plants.
At this vegan restaurant, the fruits and vegetables used to cook with come from the restaurant's own garden. On the menu are also a number of healthy drinks.
Cooking classes, farmers markets, and a few other events that take place here lay further stress on the principles the restaurant was founded upon.