Savannah, Georgia is known for its place in America's history, & its colonial architecture, cemeteries, proximity to the Atlantic, rich wetlands, & Southern food. Savannah is not just one of Georgia's biggest cities, it's also the oldest city in the state. It is also considered the most haunted city in the United States! This city's certainly known for having some unusual tourist attractions. Read on for a complete Savannah travel guide.
History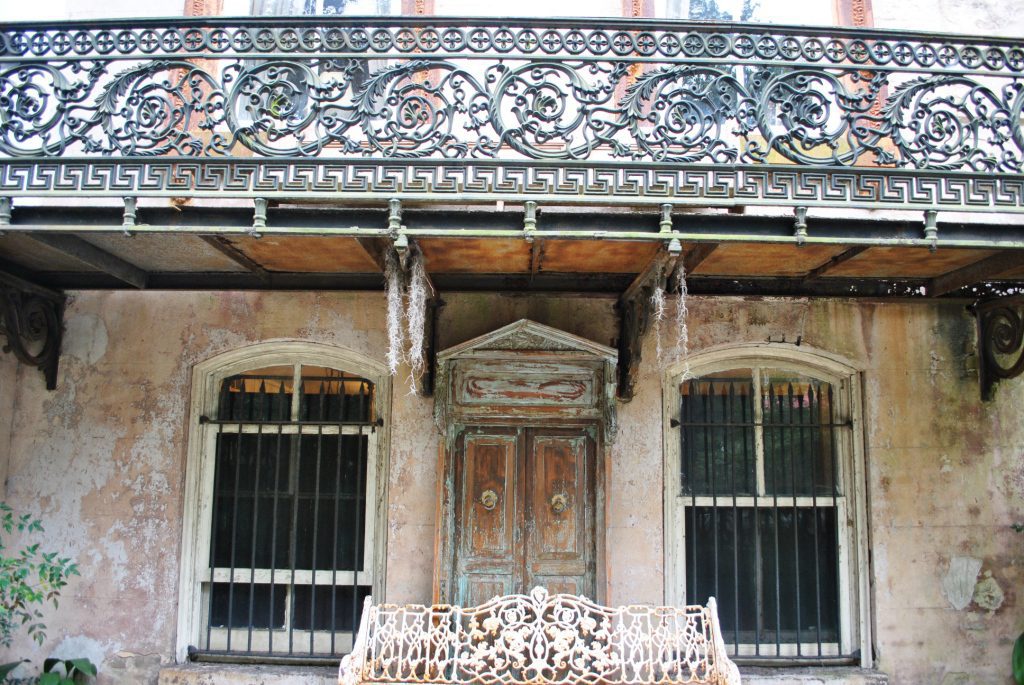 The history of the city of Savannah blends with US's colonial & Civil War history. The city was developed on the Savannah River & was where General James Oglethorpe touched land when he sailed in from the Atlantic in 1733. It was then that he called the place Savannah and in due course, made it the capital of the 'Province of Georgia' under the British.
It was in this part of the Royal Colony that the US planned its first city and a good part of it still stands in the Historic District of the city.
What to see and do
With its wealth of colonial architecture, grid plan, cobblestoned paths, & public squares, Savannah's Historic District is a must if you're interested in the history of this city. 22 of the original 24 planned city squares are also still intact.
There are several architectural tours you can do all over Savannah, from walking tours to trolley tours. There's even a tour where you can visit some private homes in this historic city.
Another must-see is Forsyth Park that's come to be the center of this southern city. Apart from the architecture & parks of Savannah, the city is also characterized by its oak trees, Spanish moss, & the azaleas that bloom all over in the spring.
The city has art museums, age-old churches, & city squares. It also has some unique things to do like cemetery tours & ghost tours that run late into the night. Savannah also has the country's only Prohibition Museum.
For more ideas on what to do that aren't included in this Savannah travel guide, check out my post: Top 10 Things to do in Savannah.
Food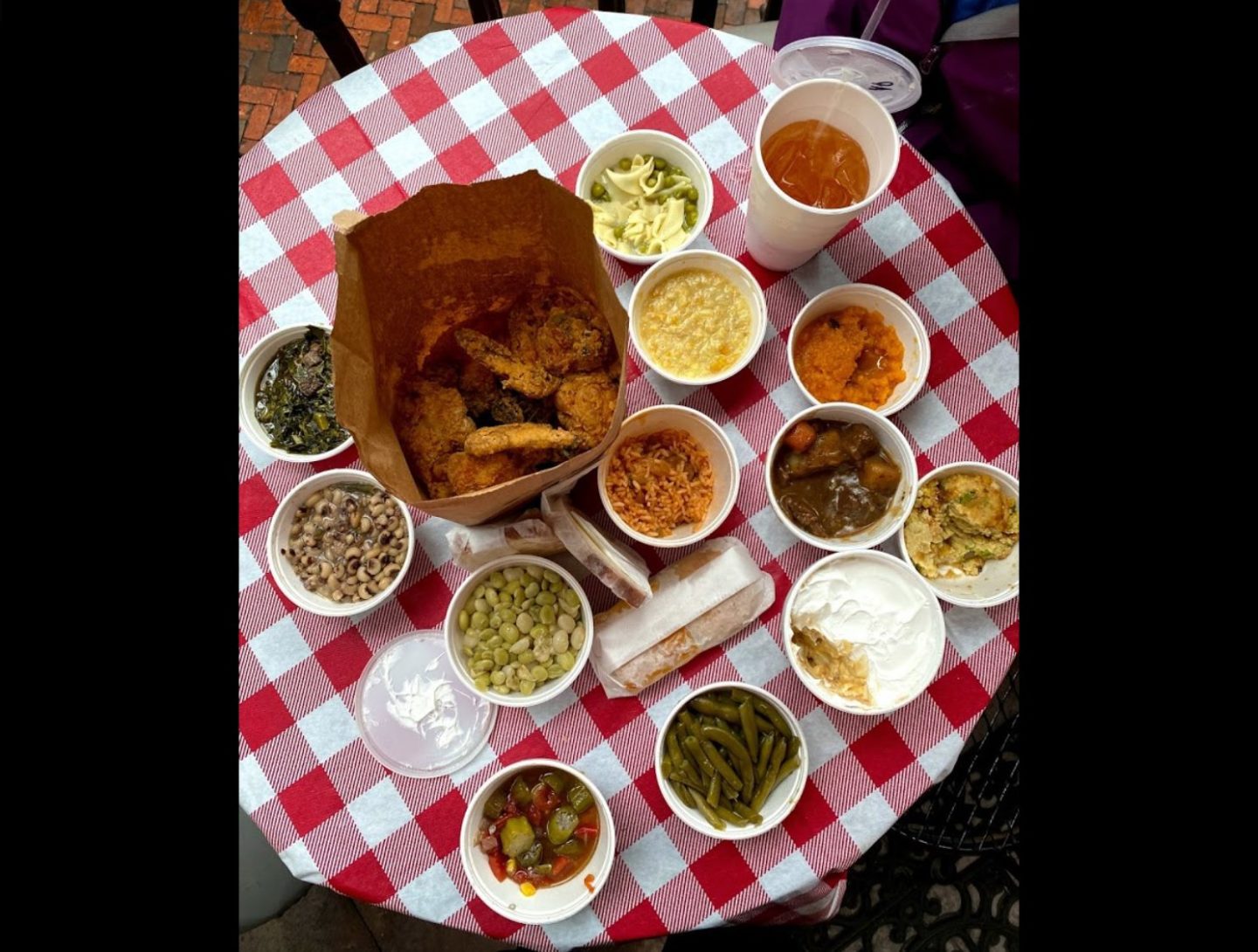 Savannah is southern cooking heaven! Visiting the Hostess City of the South means indulging in southern fried chicken, shrimp & grits, fried green tomatoes, praline desserts, & all the seafood you can think of.
When you're here you've got to treat yourself to ice cream from Leopold's Ice Cream, barbecued meats from Wiley's BBQ, & a Painkiller Slushy from Wyld Dock Bar.
You should also have a meal in The Grey, a former bus terminal, and aboard a Riverboat Cruise on the Savannah River for a complete experience of the food scene in Savannah.
For other specific restaurants you need to check out that aren't included in this Savannah travel guide, check out my post: Best Restaurants in Savannah.
Shopping
There's plenty of shopping to do in Savannah. From art to clothing, antiques to jewelry, & specialty shops, this southern city has it all. If you like hanging out at malls there's Oglethorpe Mall, Savannah Mall, & Tanger Outlets.
Historic District, River Street, & City Market are all attractive retail areas. Broughton Street in the Historic District has jewelry, art, & antiques. Antiques can also be found in the Starland District, which is considered Savannah's art district. Located inside a former warehouse, City Market once sold groceries but is now a place for food & drink, boutiques, live performances, & art. The upper level is where you'll find local artists' work.
For your fashion needs, head to Whitaker Street, which is often spoken of as the Design District of Savannah. River Street also has many attractive shops selling tees, magnets, & other trinkets.
If you'd like to visit popular specialty shops for gifts from Savannah, there's no dearth of them here. You can buy some leather goods from Satchel which sells works of Savannah's SCAD (Savannah College of Art and Design) graduates. Here you can watch the products being made and even get some items customized. Apart from that, you can pick up different kinds of salt & seasonings at The Salt Table or honey from Savannah Bee Company. And you can look for candies & pralines from Savannah's Candy Kitchen, cookies from Byrd Cookie Company, or nuts from The Peanut Shop.
Geography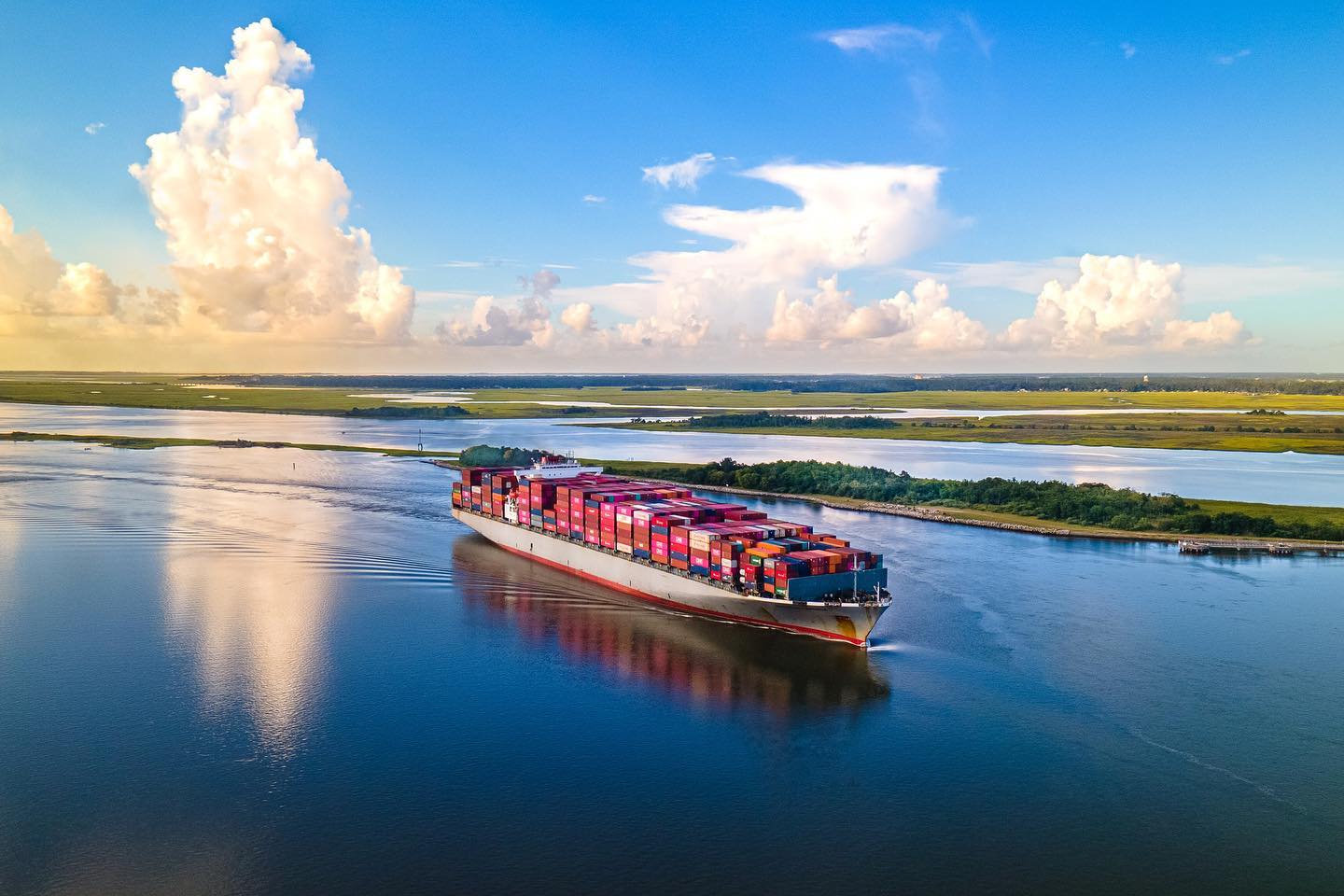 Established on the Savannah River and being close to the Atlantic Ocean, the city of Savannah is near a lot of water. Savannah River flows north of the city and the ocean is just around 20 miles to the east of it. Also in the east are marshlands & some creeks that empty themselves in the Atlantic. The Intercoastal Waterway also runs by the city. All this has ensured that the area is rich in plant & animal life.
The city is also just across the border from South Carolina's southeastern corner.
Accommodation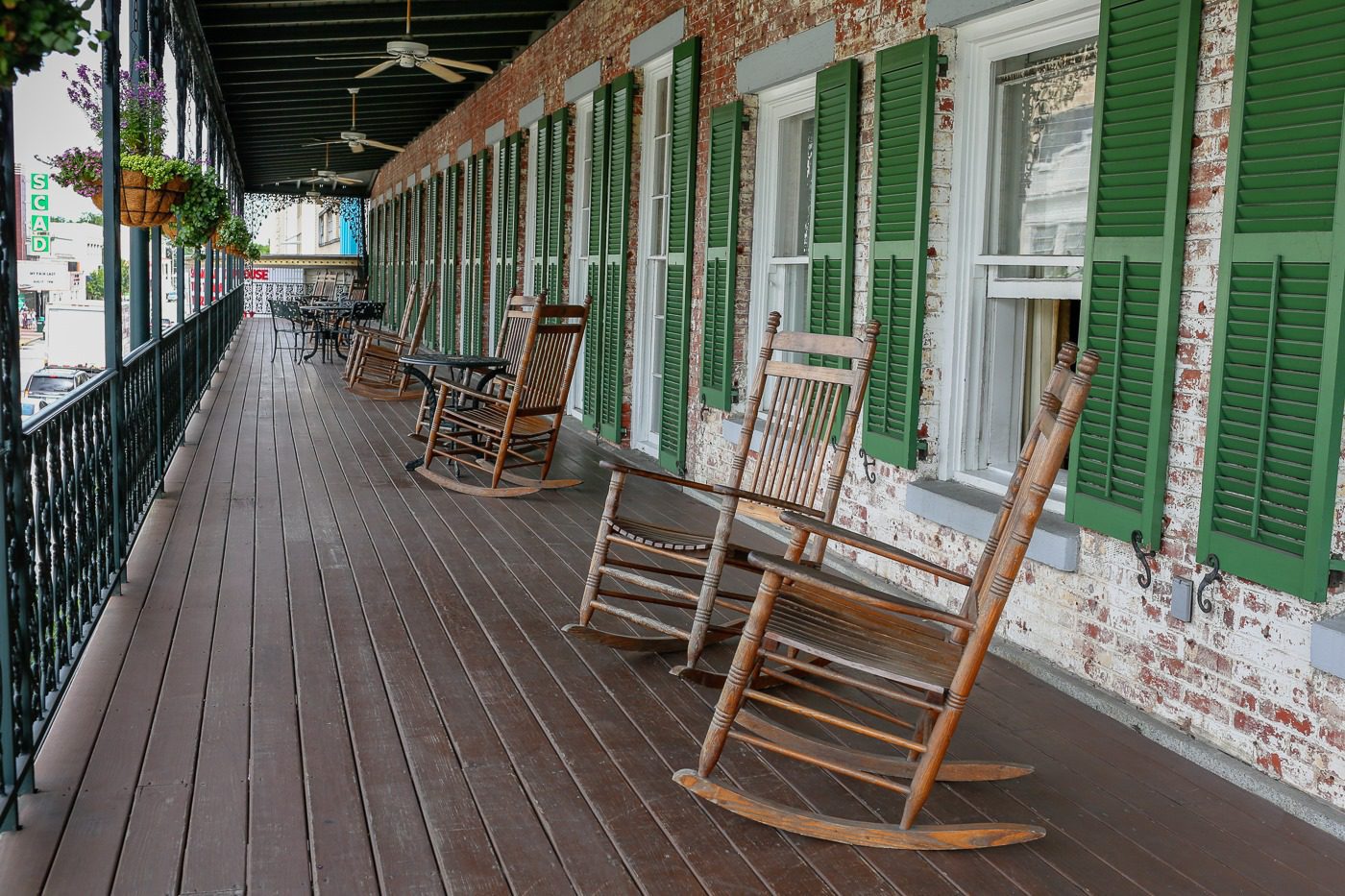 When it comes to where to stay in Savannah, Georgia's oldest city has it all: big-name chains, boutique hotels, & bed n' breakfasts.
However, when you're booking you might want to pick an area that suits you best, say, the market area, Historic District, or the Riverfront area. If you'd like to stay near the coast look for rooms near Tybee Island.
Staying on the Riverfront will present you with views of the Savannah River and boats & ships sailing by. Other unique places to consider while in Savannah include a haunted inn or a historical place like the Wilkes Pied-a-terre.
Transportation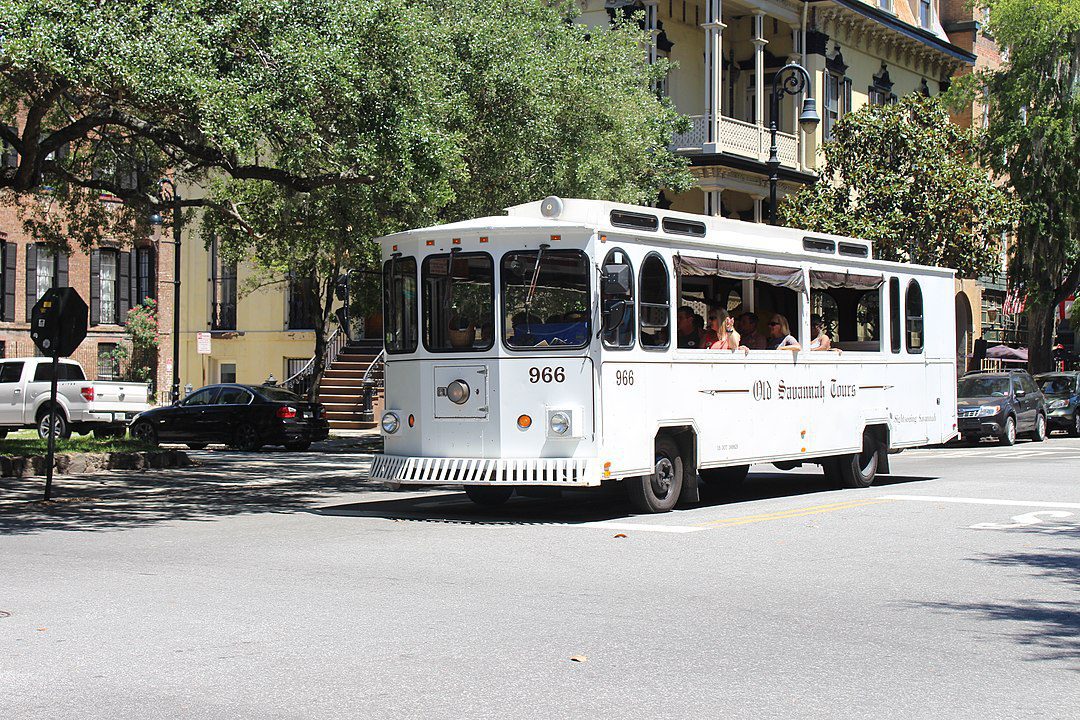 If you're taking a flight to Savannah, the nearest airport would be Savannah/Hilton Head Island International Airport.
It's easy to drive into Savannah from both South Carolina & Florida. And Amtrak has the city connected to NYC & Miami.
With Savannah being a big city it has all modes of modern-day transport for you to use to get around the city. When you're exploring the Historic District you won't really need a car because the area is pretty walkable.
Savannah also has some trolleys that will take you to the popular points of interest in the city.
Best time to visit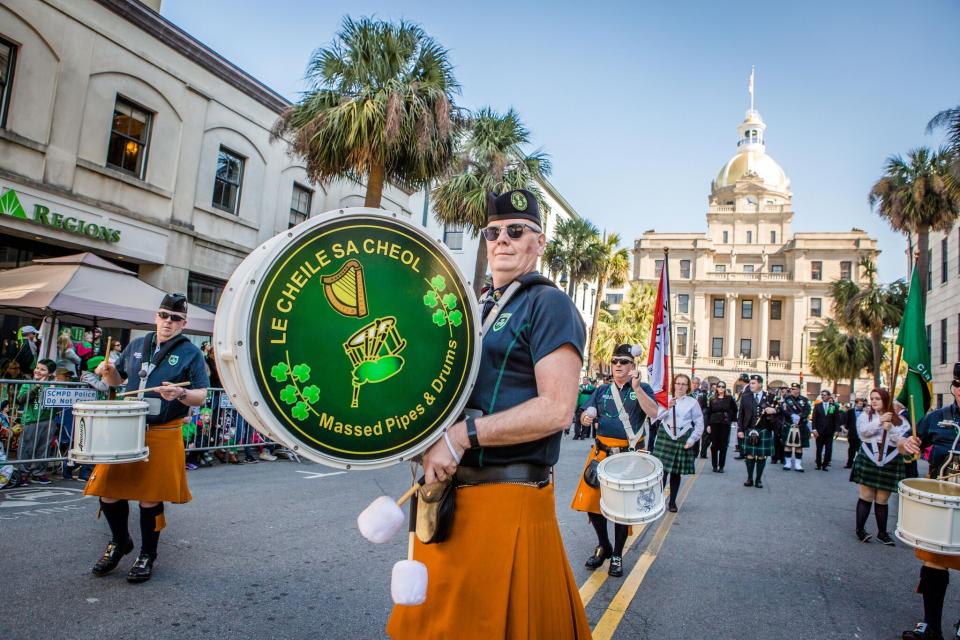 Tourist season in Savannah is from late spring to summer when the city's azaleas are in bloom and when it's summer vacation. However, if you'd like to skip the busy months, the best time to visit would be from mid-September to mid-November when most of the tourists are gone and before the holiday season is upon Savannah.
By this time the summer heat's also gone and the area is quite dry. And hotel room rates are also on the lower side.
If you'd like to experience Savannah during its celebrations, you should go in March for the city's St. Patrick's Day Celebrations or in July for Fourth of July on the waterfront. Around April, there's the Savannah Music Festival, the Sidewalk Arts Festival, & the Tybee Island Wine Festival. In May there's SCAD Sand Arts Festival and in June the River Street Seafood Fest. Savannah also celebrates Black Heritage in February.
In spring, there's the Savannah Tour of Homes when you can do tours of private homes in the city. This is a great time to visit if you are interested in architecture.
Nearby destinations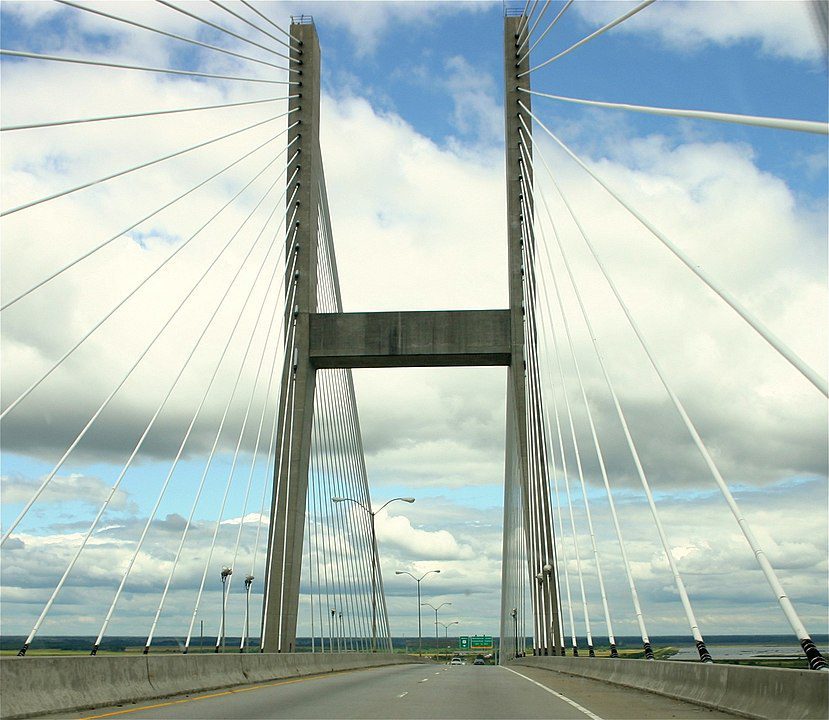 Despite being a Savannah travel guide, I wanted to include some of the amazing spots nearby! Away from the city center are some wildlife refuges you could visit to see the natural bounty of the area. There are also salt marshes & islands beside the Atlantic Ocean. And if you'd like to see what's known as Savannah's Beach, you could drive out of the city and eastward to Tybee Island for some sandy beach & bottleneck dolphin sightings.
Atlanta is just around an hour's drive away, so you should think of visiting it along with your Savannah trip. Columbus is a little over 4 hours, and Augusta is just around 2.5 hours away.
Since the city is situated at the lower end of Georgia's border with South Carolina, it's easy to go from here to SC. Traveling to different parts of Florida is also not difficult.