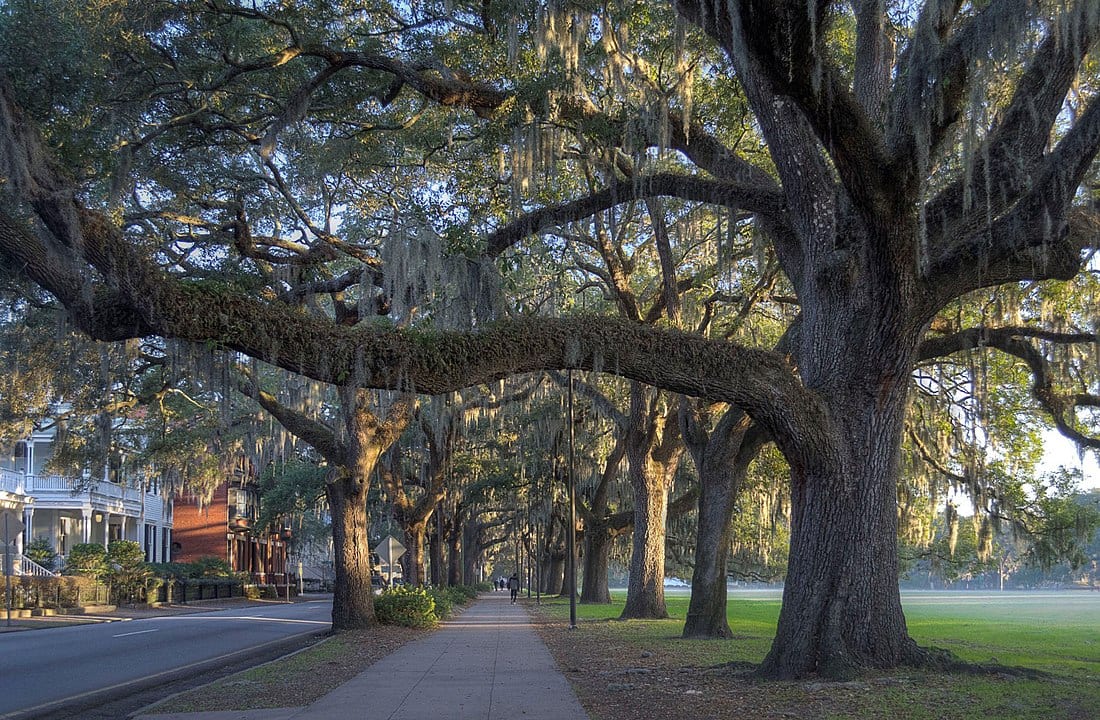 With a history that goes back centuries, impressive architecture, many green spaces within its urban setup, and African-American heritage, visitors to Savannah won't run out of places to see. This historic city in Georgia also has some unique offerings like cemetery tours, ghost tours, and a museum that takes you back to the Prohibition Era. All this and more are included in this list of top 10 things to do in Savannah.
1. Walk around Forsyth Park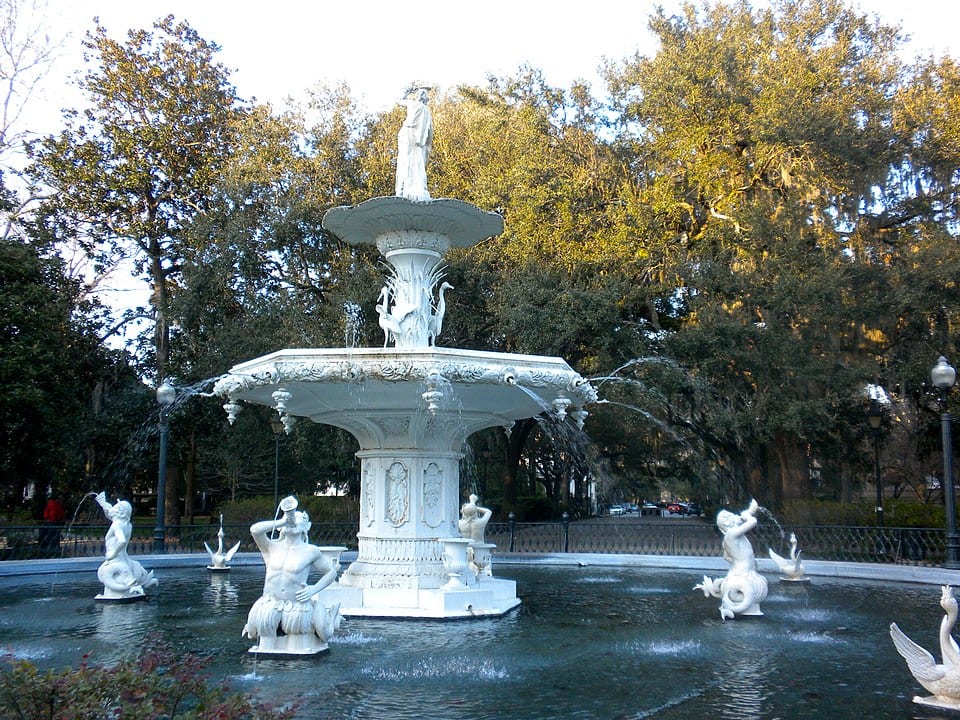 Forsyth Park lies in the heart of Savannah and is a popular site among visitors & locals alike. This park was once the ground for confederate troops' parades & now holds several monuments, World War II & Spanish American War memorials, and some historical buildings.
All of 30 acres, Forsyth Park is Savannah's largest & oldest park and is said to be one of the most photographed ones too. The Forsyth Fountain in it is also photographed a lot. The white stone Forsyth Fountain has become a symbol of this city in Georgia. Every St. Patricks day it turns green to celebrate the city's Irish heritage.
Forsyth Park is also known for its Fragrant Garden for the Blind, spanish moss, & its southern live oak trees. It's also a good place for walks & picnics. There are basketball & tennis courts, and areas to play soccer, rugby, & frisbee, too!
2. See Savannah Historic District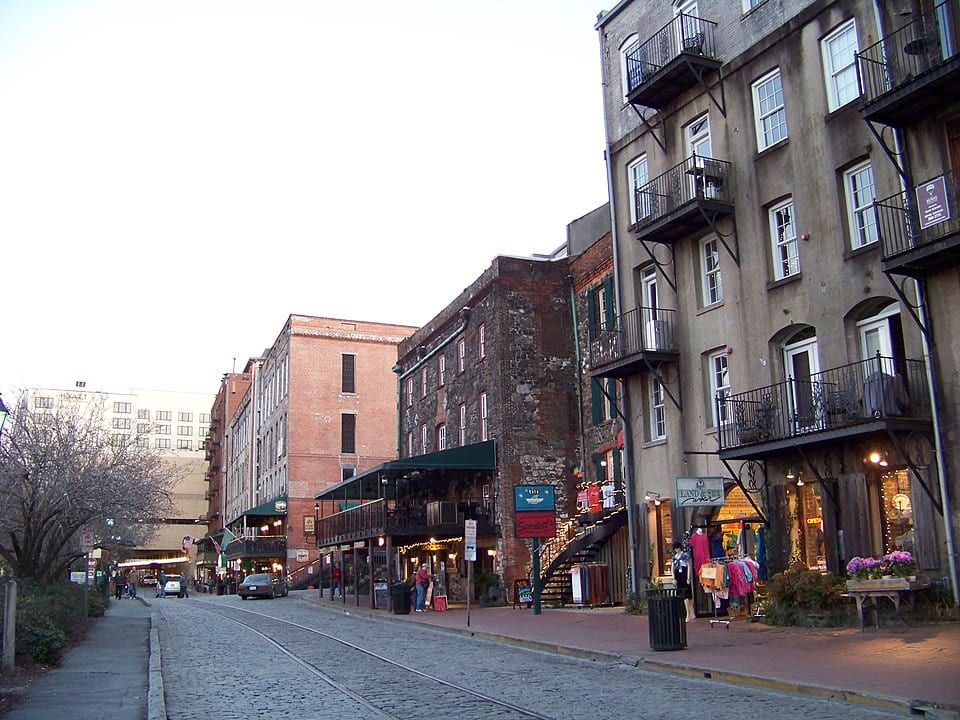 North of Forsyth Park is the Historic District, the part of Savannah that was the original town built according to a planned grid. It lies east of the Martin Luther King Junior Boulevard, south of the Savannah River, and west of E. Broad Street.
Savannah's Historic District has in it lots of 18th & 19th-century architecture, public squares, churches, residential areas, museums & many other historical structures. Visiting it is one of the most popular things to do in Savannah. When you tour the area you could look out for the city's first black school, King Tisdell Cottage, Beach Institute, Owens-Thomas House, Spencer Woodbridge House, Edmund Molyneux Mansion, & Green House, to name a few of the landmarks in the district.
This area has a lot of history & is one of the US's largest urban communities that's being preserved. In fact, Savannah Historic District has been a 'National Historic Landmark District' since 1966.
3. Go see what's in Bonaventure Cemetery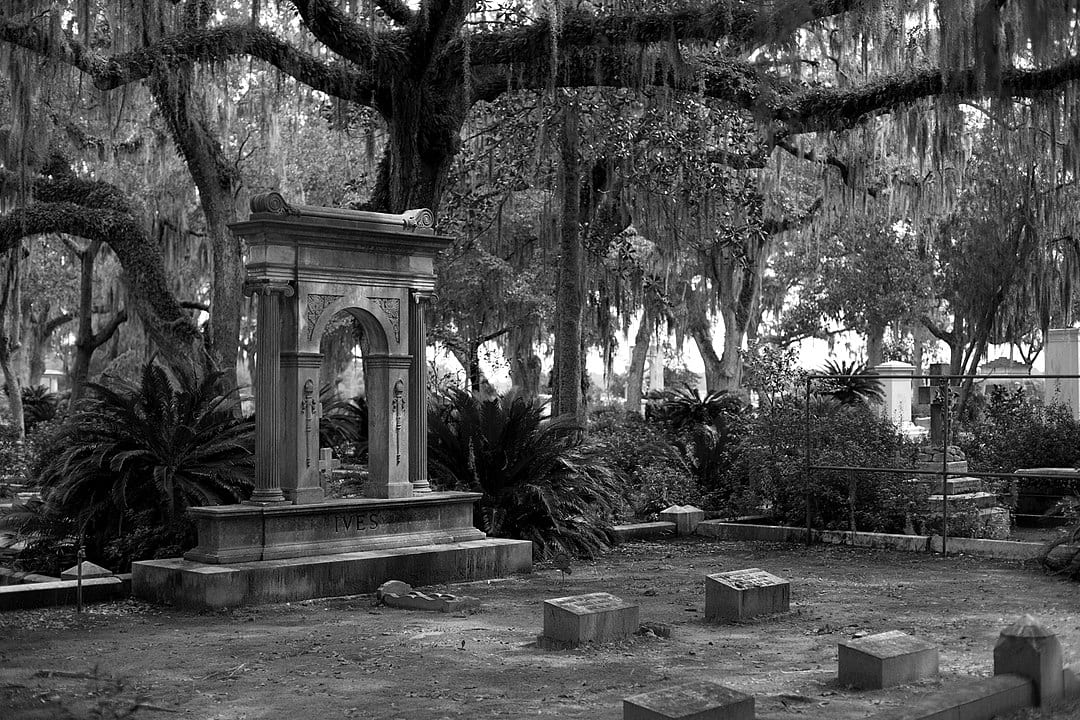 East of the Historic District is a rural cemetery that has become a popular tourist attraction. People come here to see a Victorian burial yard with beautiful walkways & statues, and where many eminent Savannah residents & Spanish-American War veterans rest.
Located on a bluff by Wilmington River, this was where the Bonaventure Plantation used to be. When the plantation was sold, the site became Evergreen Cemetery, which was later bought by the city of Savannah and made a public cemetery. Today, the over-100-acre cemetery with trees, flowering plants, & areas to relax is open to the public. The place was also featured in Midnight in the Garden of Good and Evil – the movie.
Since the area is large and there's a lot to see, it might be a good idea to book yourself a tour of the cemetery. During a tour, a guide will point out some famous tombs and tell you about the statues in the cemetery. You'll also learn some local history, understand some symbols, and get some trivia to take back with you. For a next-level tour, you could take yourself on a nighttime haunted tour of the cemetery.
4. Go on a Ghost Tour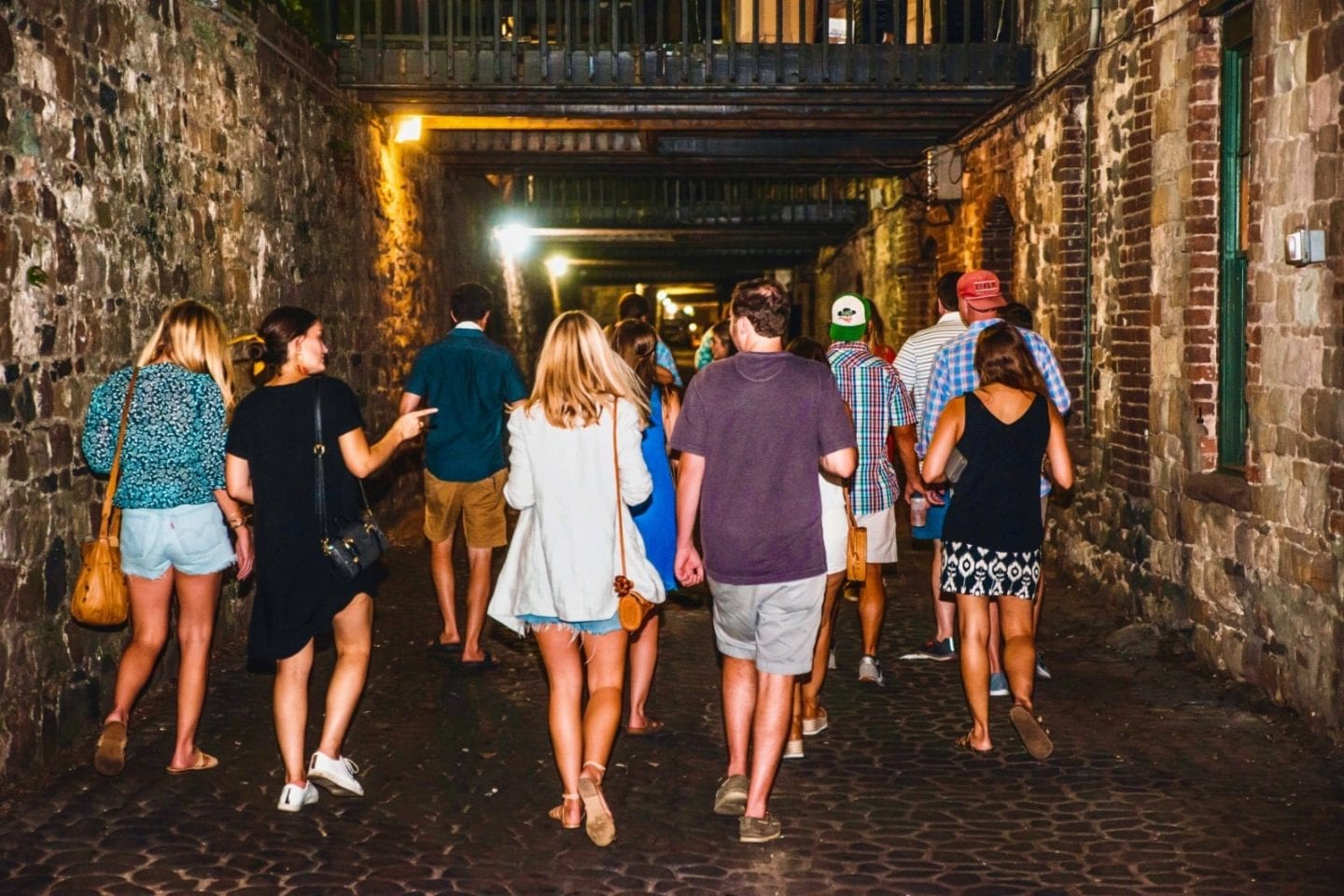 Paranormal tourists & ghost enthusiasts will have the time of their lives visiting what's said to be America's most haunted city! Here you'll find lots of tours that will take you to all the haunted spots in the city & it'll be one of the most memorable things to do in Savannah.
Savannah's ghost tours will fill you in on the scary stories of the city and relate those true-life mysteries from here, all while taking you to places like the Rum Cellar at the Pirate's House, Sorrel Weed House, Madison Square, and some cemeteries.
There are family-friendly ghost tours and more intense tours for adults. There are even tours on trolleys or in a hearse that you can choose from. There's also a Haunted Pub Crawl you could go for.
5. Take a Trolley Tour of Savannah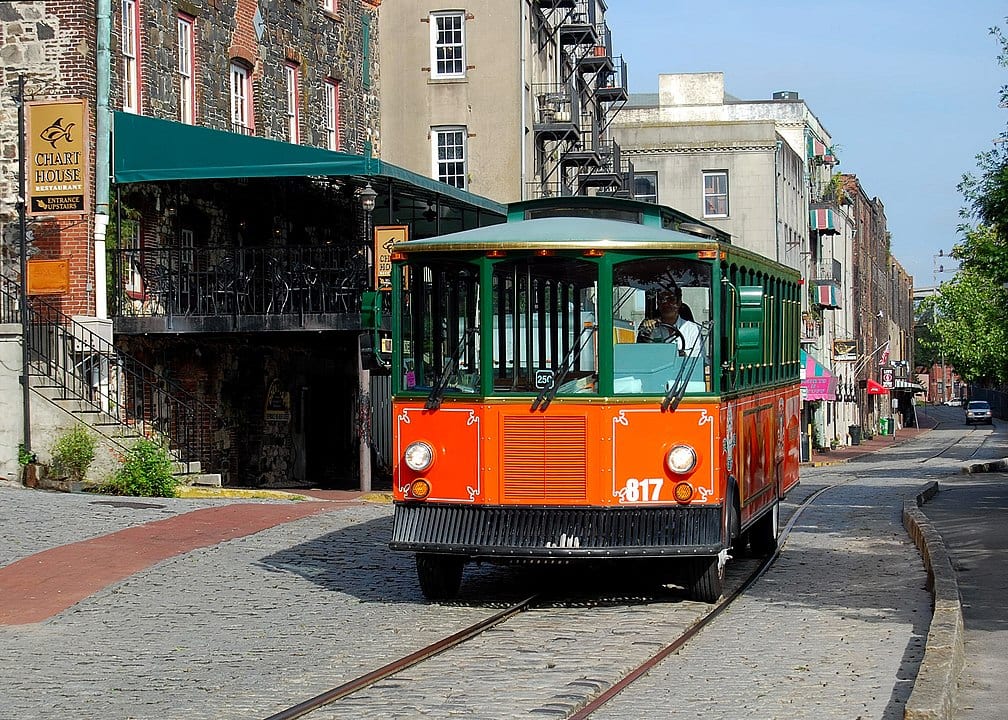 For another quintessential experience of Savannah hop on one of the city's historic trolley tours. These trolleys that have been around for decades & will take you to the top sites of the city.
Some of these trolleys will loop around the major attractions of Savannah and allow you to hop on and hop off, as they come by these POIs every 20 minutes. The tour conductors will give you some history, narrate interesting & funny tales about the city & its residents, and even tell you some fun facts.
Other trolleys focus on the history of Savannah or the architecture of the city. Yet others will take you on ghost tours or a Girl Scouts tour for this city is also the birthplace of Juliette Golden Low who founded Girls Scouts.
6. Go on a Tybee Island Dolphin Tour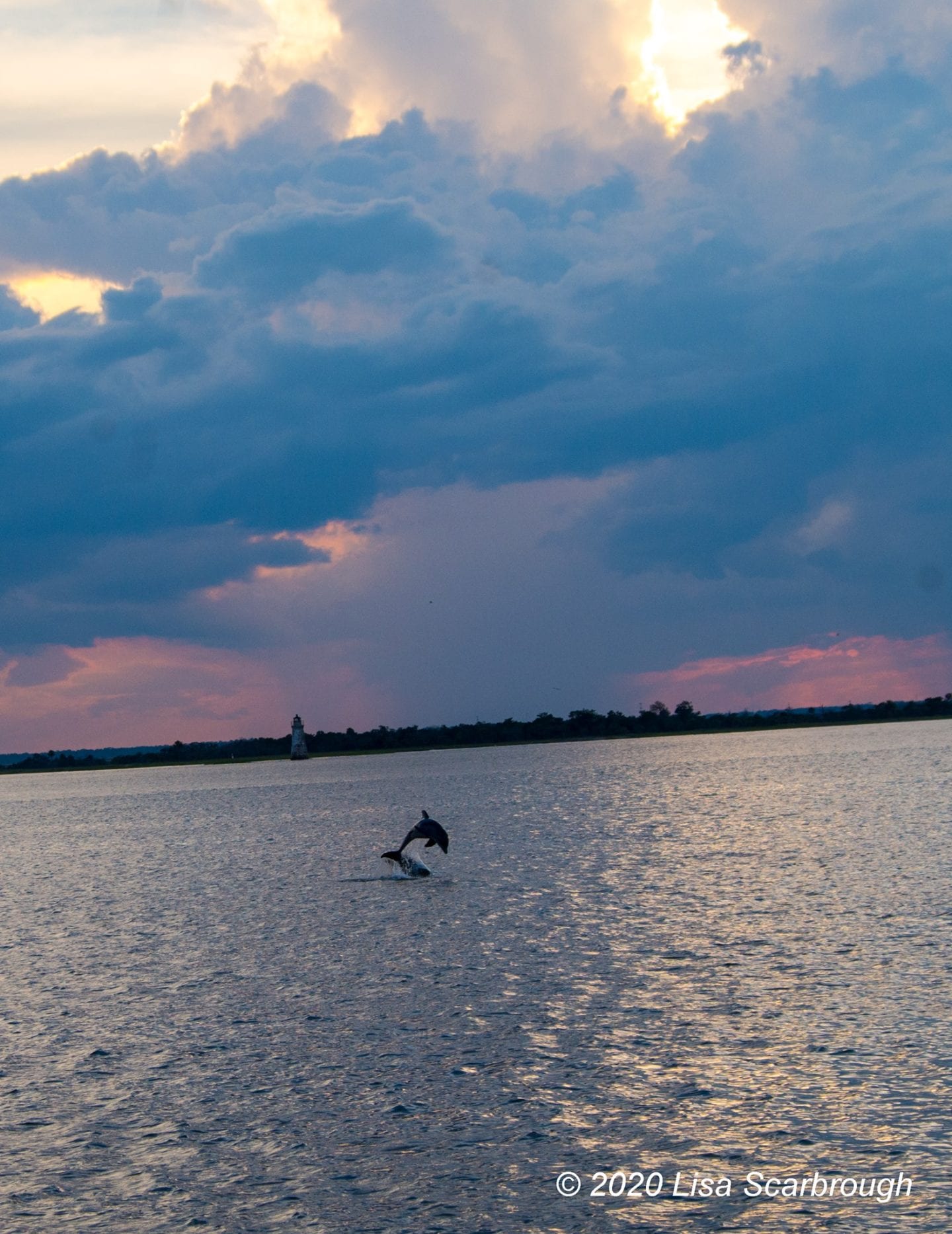 When you hear of Savannah Beach, it's actually Tybee Island. Tybee Island is a seaside town around 20 miles east of the historic district. It has 5 miles of beach, a lighthouse, & a Marine Science Center. Some of the major attractions here though are the dolphin tours.
The water around Tybee Island is home to Bottlenose Dolphins, and to see them you can take tours out into the water. This is a very popular option for things to do in Savannah! The Dolphin Tours guarantee dolphin sightings and will also show you some scenic views from the water. You can see Tybee Island Light Station, Cockspur Island Lighthouse, & Fort Pulaski National Monument from here. And while you go out looking for dolphins you'll also be served with lots of local stories.
When you look at dolphin tours, you can opt for a group tour, private tour, daytime tour, or a sunset tour. Some boats are even accessible to the disabled.
7. Pick a Riverboat Cruise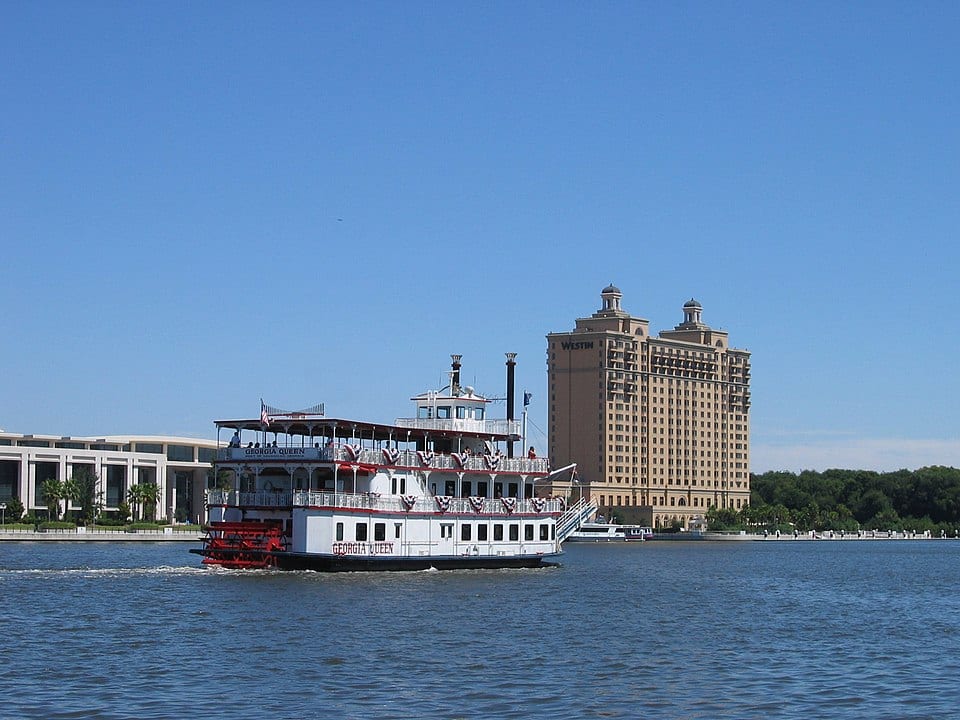 To get yet another perspective of the city of Savannah, you can take a Riverboat Cruise and take a look at it from the Savannah River, upon which this city was built.
You can go on a harbor sightseeing tour, a lunch cruise, a weekend brunch cruise, a sunset cruise, or even a dinner cruise. Along the way the captain of the boat will show you the sights of the waterfront, point out prominent structures, and give you some information on Savannah's past.
The cruises start from where General Oglethorpe (the founder of the colony of Georgia) first landed and then go upriver to the port, and then you sail past some iconic structures of the city.
8. Chill out at Two Tide Brewing company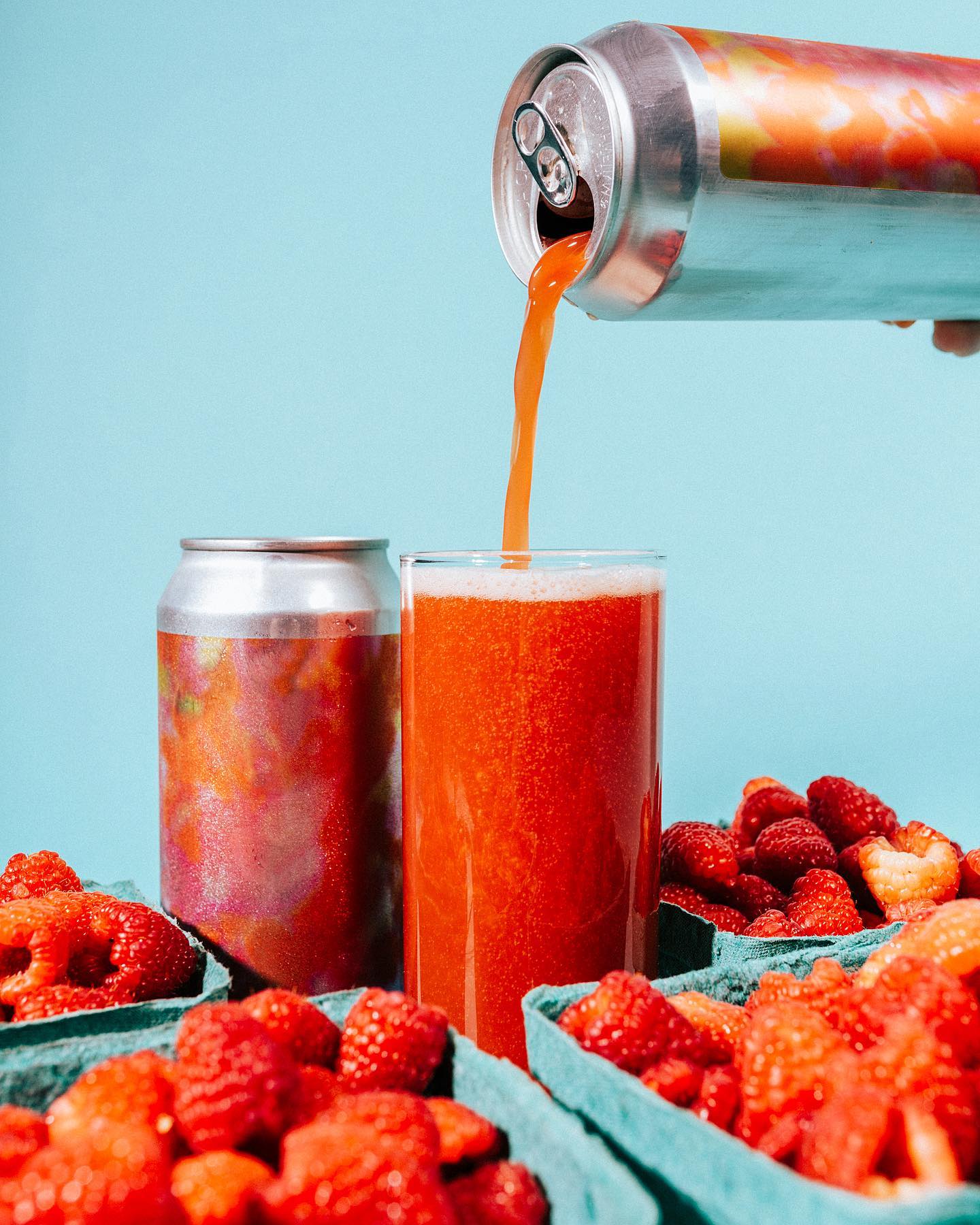 South of Historic District and Forsyth Park in the Starland District is a brewery you must check out when in Savannah! Called Two Tide Brewing company, this watering hole is a great place to catch up with any friends you might have in the city. Visiting this brewery is such a fun thing to do in Savannah.
It's housed in a 100-year-old house with the brewhouse on the bottom floor and a taproom upstairs. There are pinball machines and some other games you can play while you hang out here.
They also do private tours if you're able to call in advance and make arrangements.
The business that has been open since 2018 is owned by Liz and James Massey who say they specialize in sour, haze, and funk, but dabble in everything from crisp lagers to the darkest barrel-aged pastry stouts. The beer menu at Two Tide Brewing Company is always changing. However, you can check their website to see what the offerings are at any point. Beer Slushies are a special here and available Fridays, Saturdays, Sundays, and at certain events held at Two Tides. The brewing company serves you snacks like chips & nuts but if you'd like to bring some food with you, you can do that too!
9. Revisit American Prohibition Era
When you're in Savannah you also get to see a one of a kind of a museum called American Prohibition Museum – the 1st and only such place in the United States. This museum next to Ellis Square takes you back in time to the period from 1920 to 1933, when the US was going through its Prohibition days.
During the Prohibition Era, there was a nationwide ban on selling, producing, importing, & transporting alcoholic drinks. And there were all kinds of activities & disturbances that came with it. This museum here in Savannah revisits those times and showcases antique alcohol bottles, photographs, newspapers, & money from those days. There are even wax statues of people of the era, most of them life-sized & inspired by real people. Along with the interactive exhibits of the museum, you'll also get to see some cars of that period.
You can do a self-guided tour through the 13 galleries of the museum, and even have some drinks at the speakeasy attached to the museum! It serves drinks during the museum's working hours and on Thursday, Friday, & Saturday evenings.
10. Hike at Skidaway Island State Park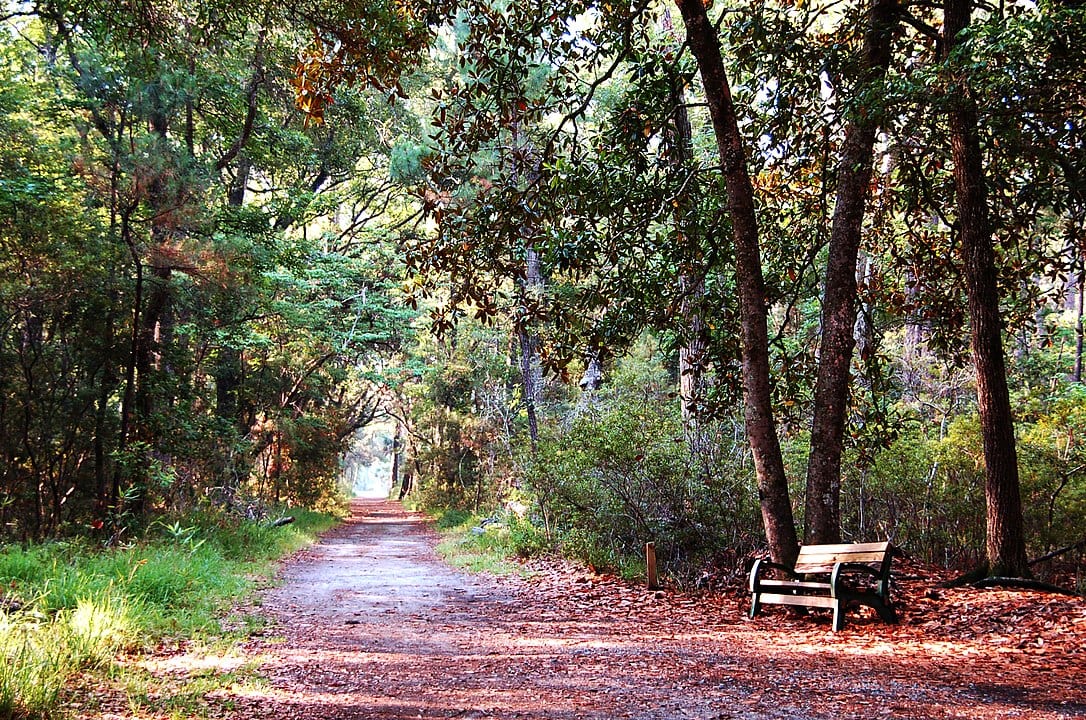 To experience a bit of Savannah's natural side, you should visit Skidaway Island State Park, a barrier island near the city. The park's trails will take you through marshland & forested areas. This is also a place to see some local wildlife like deer, raccoons, & birds.
Hiking, biking, picnicking, camping ,& attending ranger programs are just some of the things you can do here at Skidaway Island State Park.