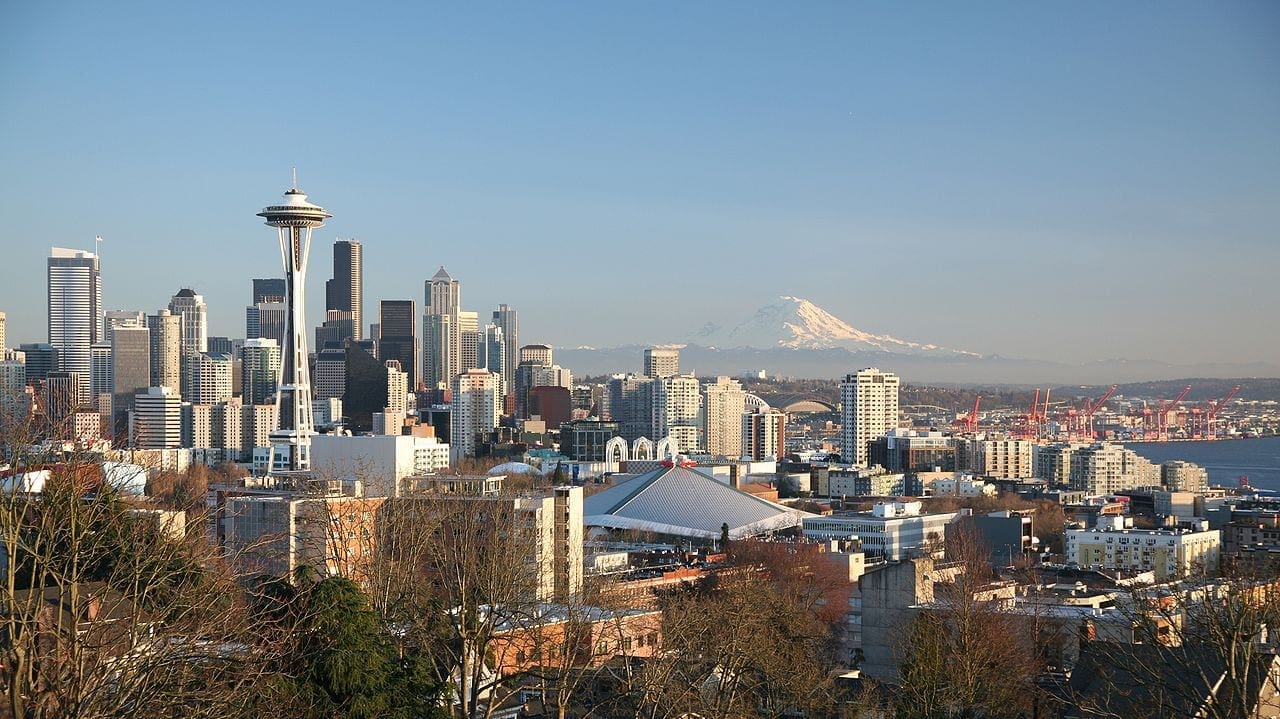 Seattle is Washington's biggest & most popular city. It's home to several multinational companies that have become household names and have now become tourist attractions themselves. This city with a lot of greenery is nicknamed Emerald City and is quite a sight! Nestled in the lush Pacific Northwest, Seattle has many natural attractions and manmade structures that are equally eye-catching. Learn everything about Seattle in this Seattle travel guide.
History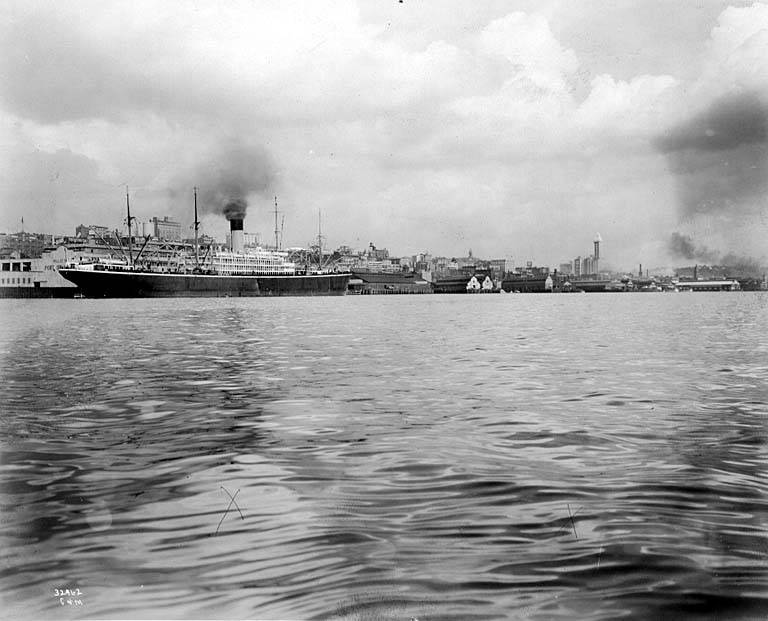 Native American tribes are believed to have occupied parts around Elliott Bay for thousands of years before European settlers claimed some land beside the bay in the early 1950s, and gave Seattle its present name. It's said to have been derived from Si'ahl, the name of a native chief.
Since then, the area has been a timber town, shipyard & fishing community. Its port has also been a transportation hub during the gold rush. Over the decades, Seattle has undergone its fair share of economic & social struggles too.
After the world wars, Boeing began focusing on commercial craft and the area came to be known for the aircraft built here until the tech industry took soil in 1979 and began to flourish in the 80s. As such, it's also a tech & big business city with giants like Microsoft, Amazon & Starbucks headquartered here.
Today, it's also a center for arts, architecture & music and has so much to show the potential tourist.
What to see and do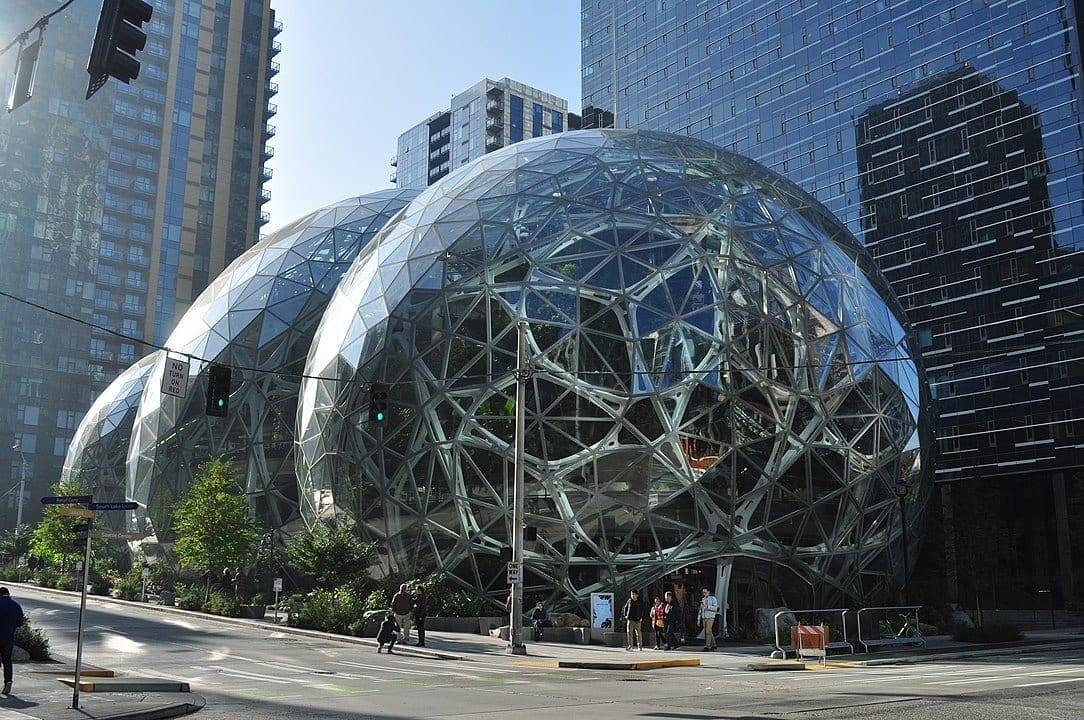 The natural beauty of the Pacific Northwest coupled with its old as well as ultra-modern architecture, make sure that there is no end to the things to see and do for visitors to the Emerald City.
If architecture interests you, Seattle has many intriguing structures like the Space Needle, Museum of Pop Culture (MoPOP), Amazon Spheres, Seattle Central Library & Seattle City Hall. For classic architecture & historical buildings of the city, you could walk around Pioneer Square just south of the downtown area. And if you'd like to witness the iconic views of the city, the places to go to the top of are Smith Tower, Columbia Center, & Space Needle. Or you can get to Kerry Park which offers a view of the skyline of the city. To see Seattle from the water, take a boat out into Elliott Bay.
Other places you must see when you're in Seattle on your very first visit include the historical Pike Place Market & museums like Chihuly Garden and Glass, MoPoP, Pacific Science Center, & the Museum of Flight.
To see Seattle's outdoors, you can visit the lakes & parks in and around the city center. There's Lake Union and its park area, Gas Works Park, Olympic Sculpture Park & Washington Park Arboretum. For beach areas, there's Alki Beach & Golden Gardens Park in Ballard. If you'd like to see more of Seattle's waterside, there's Discovery Park & Waterfront Park. And Ballard Locks, too!
To see the quirky side of Seattle you might want to see the city's Gum Wall, the Fremont Troll & Hat n' Boots – an oversize hat, and a pair of boots that were once a part of a themed gas station.
For more details on what to do in Seattle that aren't included in this Seattle Travel Guide, check out my post: Top 10 things to do in Seattle.
Food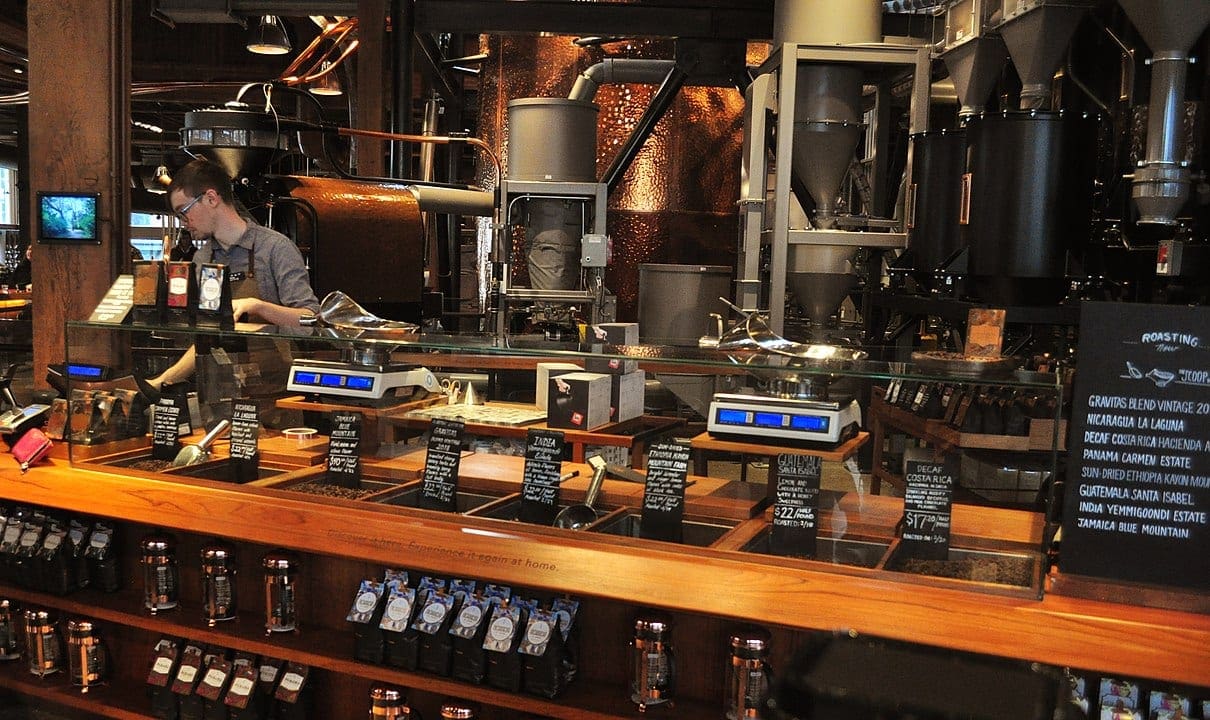 If you're wondering what to eat in Seattle, this city in Washington has all kinds of cuisines. You'll find a lot of American, Italian & Japanese food, even Malaysian & Valencian cuisines, and Soul Food, too! Seattle even has its own fast-food chain called Dick's Drive-in.
You'll find lots of great coffee, oysters, gooey duck, fish & chowder in Seattle. Visit Pike Place Market to sample these. Speaking of coffee, Starbucks' first coffee shop is also at the market. And not far from it is Starbuck's Reserve Roastery, another place you might want to see while you are in Seattle.

For specific restaurants to go to that aren't included in this Seattle travel guide, check out my post: Best restaurants in Seattle.
Shopping
Pike Place is a great place to shop at, whether it's for fresh produce or baked goods, coffee or seafood. You'll also find arts, crafts & souvenirs at the market. Gifts can also be picked up at Pier 58 at the waterfront.
Although Seattle does have malls, high-end stores & boutiques, when you go shopping remember this is the city where Starbuck's first coffee shop is, where Nordstrom's flagship store is and this is also where the first outlet of Amazon Go is.
Geography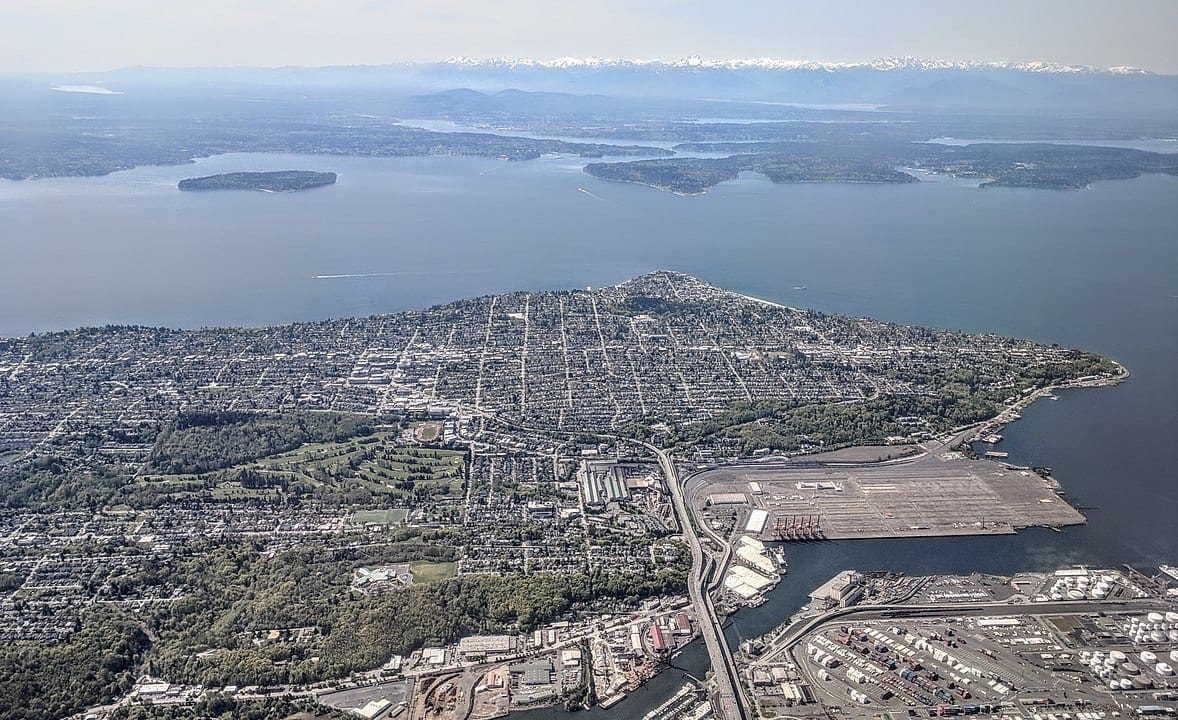 Seattle is surrounded by so much nature. The city is made up of a number of hills and is sandwiched between Puget Sound in the West and Lake Washington in the East. And there are several lakes within it.
Farther west of the city are the Olympic Mountains & forests and further East are the Cascade Mountains. And on clear days you'll be able to spot Mt. Rainier, the tallest volcano of the Cascade Range.
Also, Seattle is just around 100 miles south of the US- Canada border making it easy to get to Canada via boat and by road.
Accommodation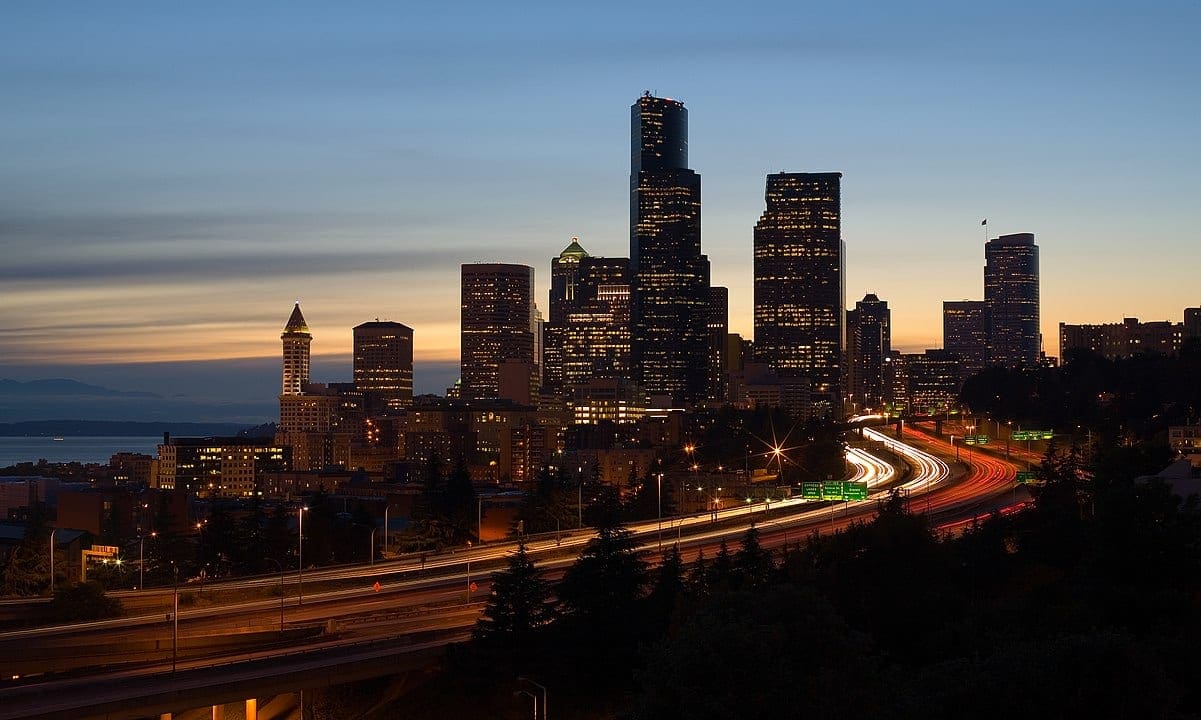 If you'd like to be close to the tourist attractions of the city, you might want to stay in a hotel in Downtown Seattle. If you'd like to check out the nightlife here, Capitol Hill is a great area. You'll also find plenty of accommodation in the Fremont & Ballard neighborhoods that have a lot of restaurants & shopping options.
And if you're looking at staying for a longer period of time, and looking for the quieter areas, you can find studios & apartments away from the neighborhoods mentioned above.
Transportation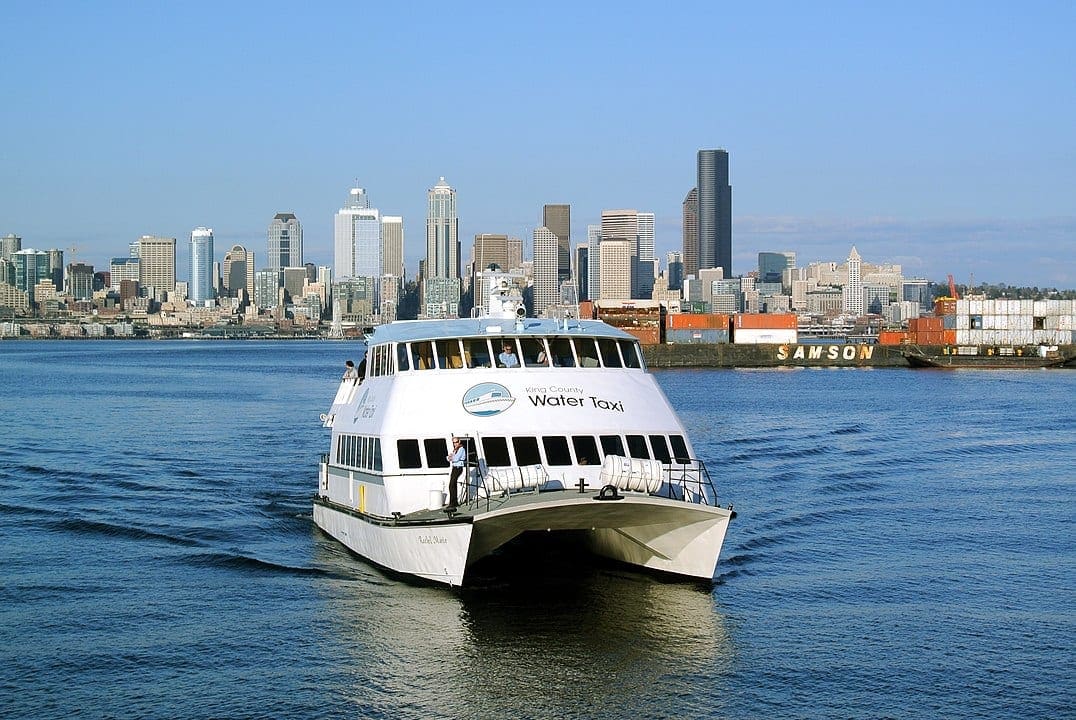 Seattle is a well-connected city. Seattle's main airport, Seattle Tacoma International Airport south of the city, has flights to many cities both within the country and in countries across the world.
Interstate 5 that runs north-south along the western states runs through the city. Another major highway from here is Interstate-90 that connects Seattle to Boston.
Seattle also gets visitors via the cruises that operate to its port. Elliott Bay & Puget Sound also make it easy for locals & tourists to visit the islands like Vashon Island, Bainbridge Island & San Juan Island. There are also ferries to Victoria in British Columbia.
For local transportation, you could rent a car and drive around but if you'd rather bypass the traffic and the parking problems, you can opt for Uber or Uber share. Then there are also the light rail and the local buses if you'd like to try Seattle's public transport. If it's not raining, you could also bike around the city.
Best time to visit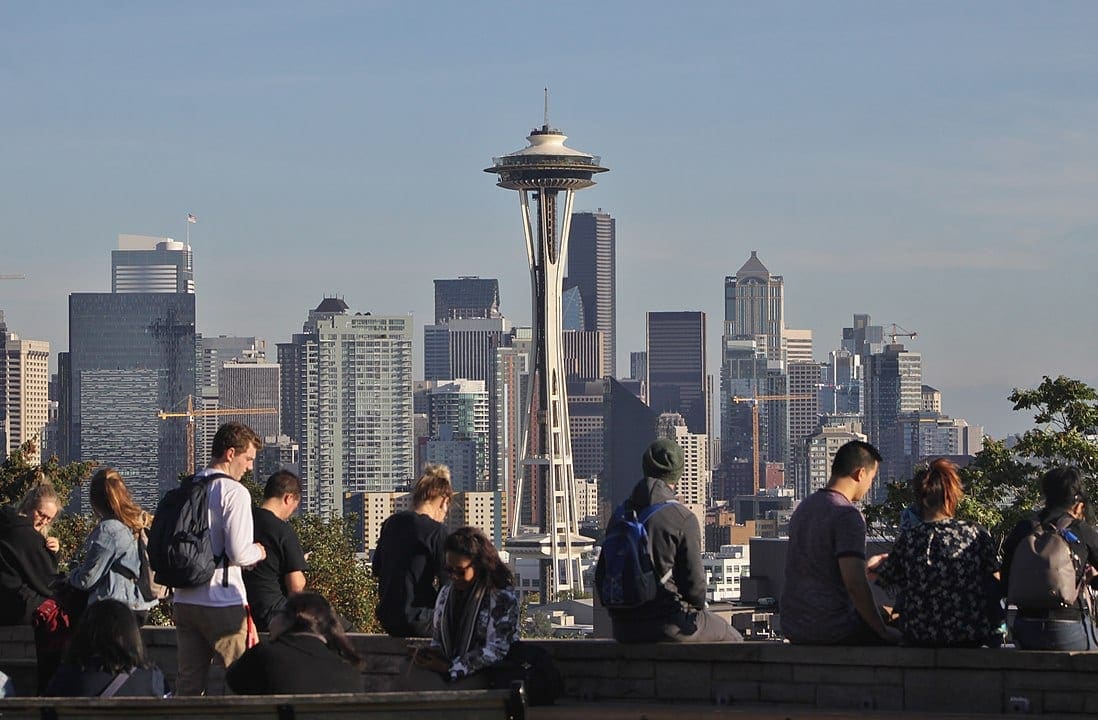 Seattle is one of those cities that gets a lot of the rain that the Pacific Northwest is known for. The summer months are the driest. The months of July, August & September are the busiest months.
In terms of room rates and a bit lesser crowds, September and October are the best months to visit the Emerald City.
Nearby destinations
Despite this being a Seattle travel guide, there are many places nearby that are worth a visit! Three of the Pacific Northwest's National Parks are not very far from Seattle. To the west, there is the Olympic National Park, and Mt. Rainier National Park is towards the east. And northeast of the city is North Cascades National Park.
Washington's capital city Olympia lies towards the south if you'd like to explore parts south of Seattle. And Tacoma lies in between these two cities.
If you'd like to see more of the Pacific Northwest, there are the islands in Puget Sound & San Juan Island across the Strait of Juan de Fuca.
And if you're there in spring, you could go see the poppy fields of Skagit Valley.