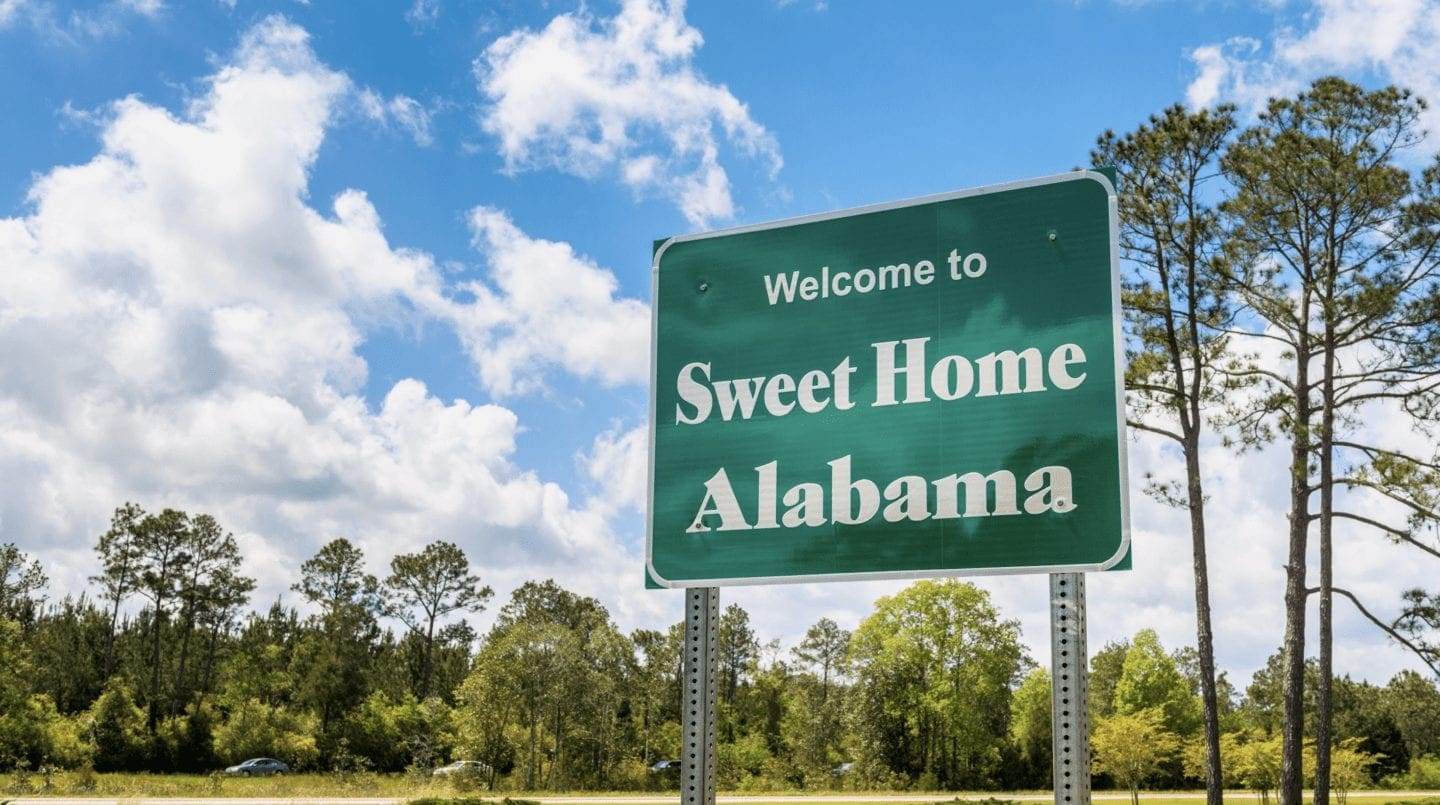 If I'm completely honest, Alabama wasn't at the very top of my travel list. But I think the main reason for that is because of lack of information about it! I've heard nothing about visiting Alabama & truly had no idea what there even is to do. That's what I want to change! I have a few other blog articles you should check out about Alabama & the purpose of those & this post about a weekend in Alabama is to show others how amazing this state is. Read on for how to spend the best weekend in this beautiful state.
Where to stay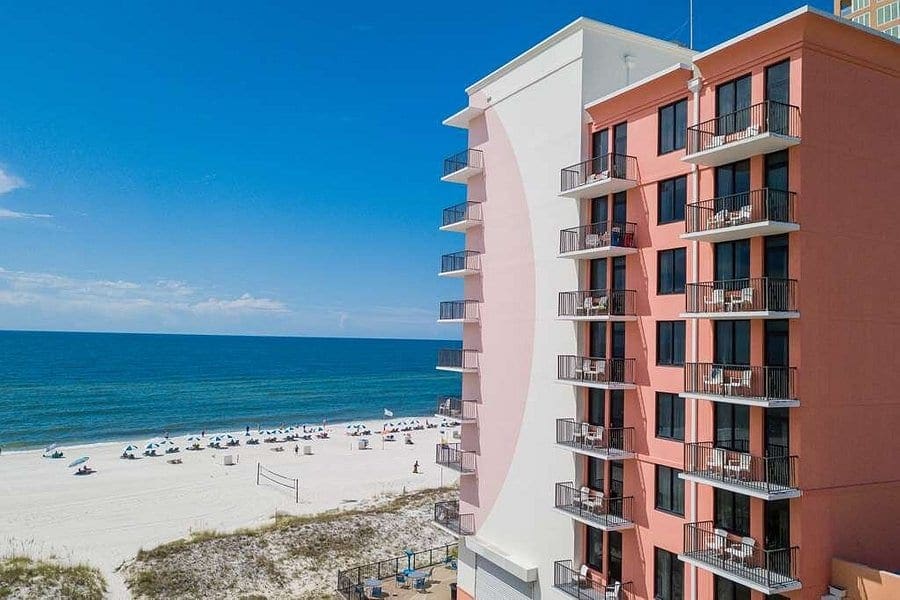 There are a few different places you can stay depending on what you are looking for. There are cities, areas where you can hike, & even beautiful beaches!
For beaches, I recommend staying in Gulf Shores/Orange Beach. Here you can enjoy the white sand beaches & amazing Gulf water. If you'd like to do a lot of hiking, I would recommend a weekend camping. This will get you closest to all of the trails you'll love. As for cities, Birmingham is the biggest in the state & where you can get more a city feel.
Where to eat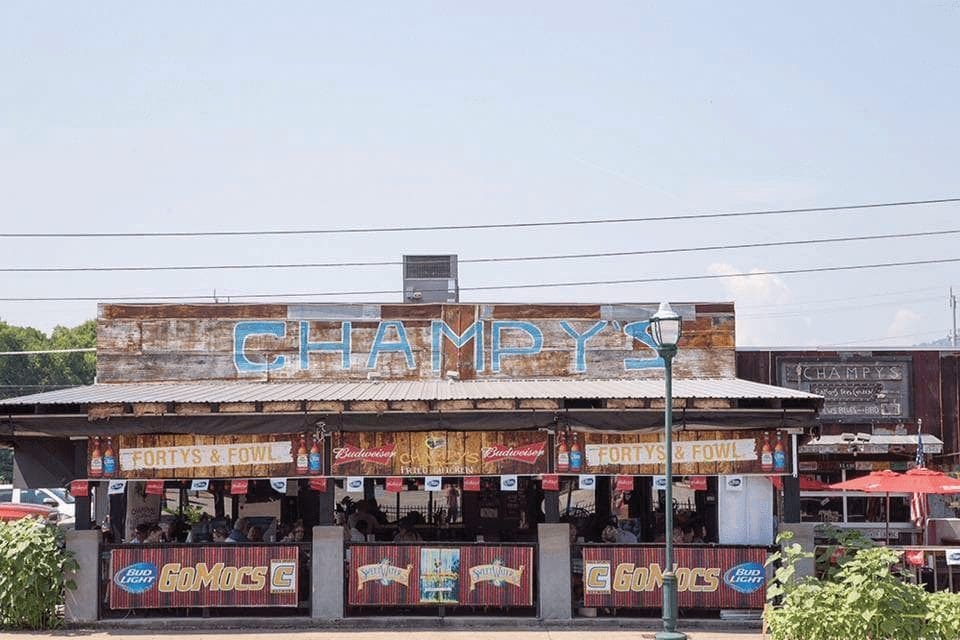 One of my favorite parts about traveling is trying the food of the area. When spending a weekend in Alabama, you definitely should try to enjoy the amazing southern comfort food you can find here! They also have a bunch of other cool restaurants for you to check out throughout the state that you can find in my post: Best Restaurants in Alabama.
My two favorites that you must check out if you only have a weekend in Alabama are:
Rattlesnake Saloon – This restaurant is built into a cave! It's a super cool spot if you want to try out something unique. However, it's only open certain times of the year so make sure to check before you head that way.
Champy's Famous Fried Chicken – Ohhh fried chicken… it is definitely well loved in the south. If you want to try some truly delicious fried chicken, this is the spot to go to. It's delicious & it has such a fun atmosphere.
What to do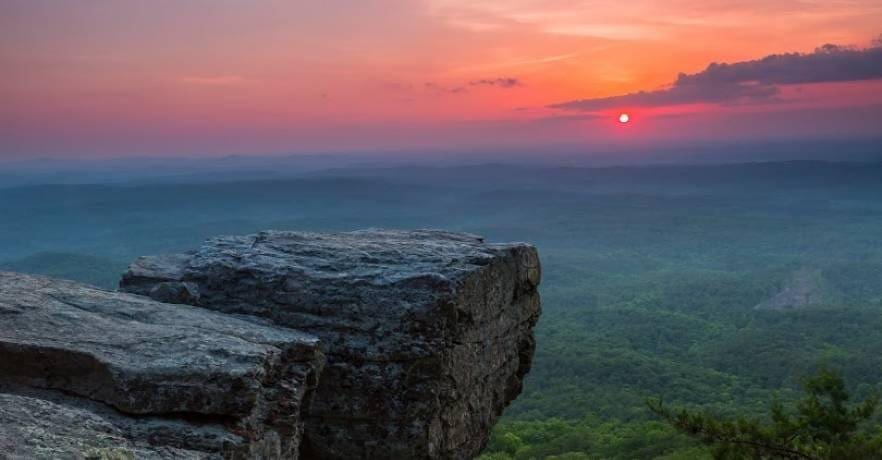 Alabama has a surprisingly vast amount of things to do while you are there! From beaches, to mountains, to unique museums, you'll have plenty to fill your weekend in Alabama. Because there is actually quite a long list of things to do, I've put together a list of the top must-dos that you can fit into a weekend:
Lots of hiking! For the highest point, check out Cheaha Mountain. There are hiking & biking trails throughout depending on the difficulty level you're looking for. Another cool spot to check out (& taking some pictures) is the Natural Bridge.
Beach days. Who would have thought of Alabama when thinking of beaches? Not me! But they have some beautiful beaches, especially Orange Beach. You'll definitely enjoy the waters of the Gulf of Mexico here.
Unique museums. For a really cool spot to take some Instagram pics & see some unusual items, check out the Drive Through Museum of Wonder. You don't have to get out of your car to see everything (although you can if you want to!) & you won't find anything like this anywhere else.
Random tips
Be prepared for different temperatures if you are going through the state. It can be warmer down south by the water & pretty chilly up in the mountains!
A lot of things are closed depending on the time of year so definitely do your research before you plan your trip.