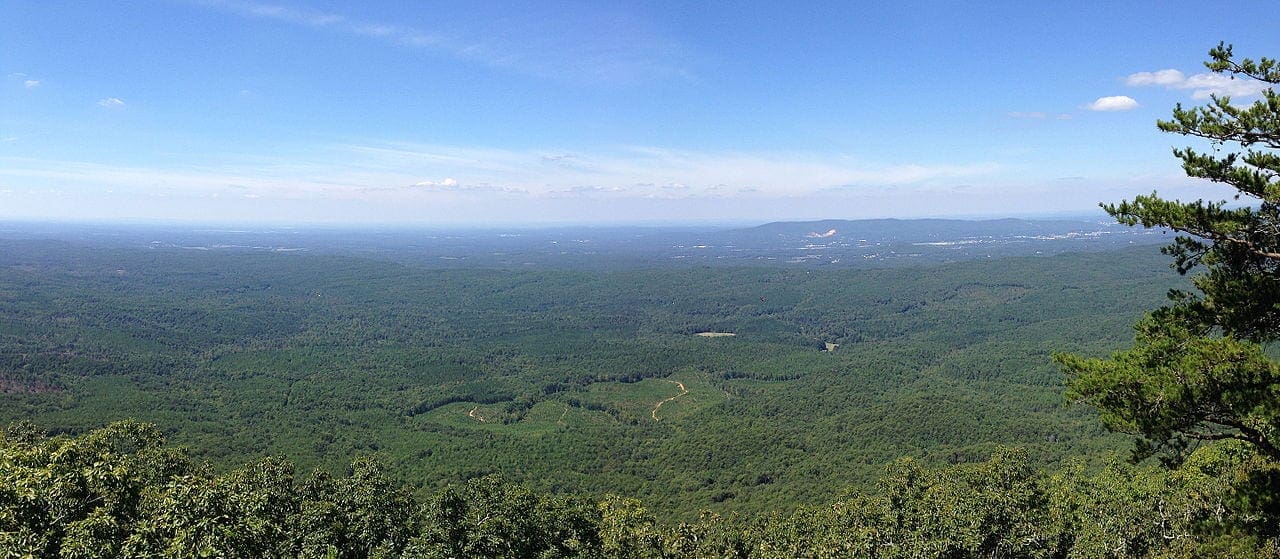 Natural beauty, mountains, beaches, a canyon, rock formations, history & historical buildings, a space museum … and the list goes on. Alabama seems to have it all. With so much to see and do in this state in US's South, picking what to do can be quite difficult. This list of top 10 things to do in Alabama is just what every first time tourist to Alabama needs. You'll find it useful even when you don't have a whole lot of time to spend there!
1. Hike Cheaha Mountain
One of the foremost things to do in Alabama is to get to the highest point in the state, Cheaha Mountain. It gets its name from 'chaha' as the natives called this 'high place.' It's often referred to as Mount Cheaha, too. Situated within the Talladega National Forest, this mountain that goes up to a height of 2,407ft. above sea level is also home to Cheaha State Park.
The mountain and the state park are known for hiking & biking trails, and scenic views. If you're hiking to the top, it's a 7.5-mile moderate hike, which begins near the town of Delta. Once at the top, you get to walk up to the observation deck on Bunker Tower to take in the best views from the mountain.
If you'd like to do more hiking in the area, this park is where the Cheaha Trailhead is. It will take you to Pinhoti Trail, which in turn will connect you to the famous Appalachian Trail. The other trails you could consider hiking on are Odum Scout Trail & Chinnabee Silent Trail.
2. Gaze at a Natural Bridge
After the highest point of Alabama, a place you don't want to miss is the longest natural bridge east of the Rockies. Simply called Natural Bridge, this stone structure resembles a bridge but you cannot walk on it. What you can do, however, is walk beneath it and marvel at the size of it. This bridge that is made of sandstone is 60 ft. tall and around 150 ft. long. Being a twin-span bridge, it is also a great subject for photography especially if you're into rock formations.
The Natural Bridge of Alabama is located in a richly forested part of the Bankhead & Sipsey Wilderness Area and has spots to picnic in, as well as trails to hike on.
3. Tour Cathedral Cavern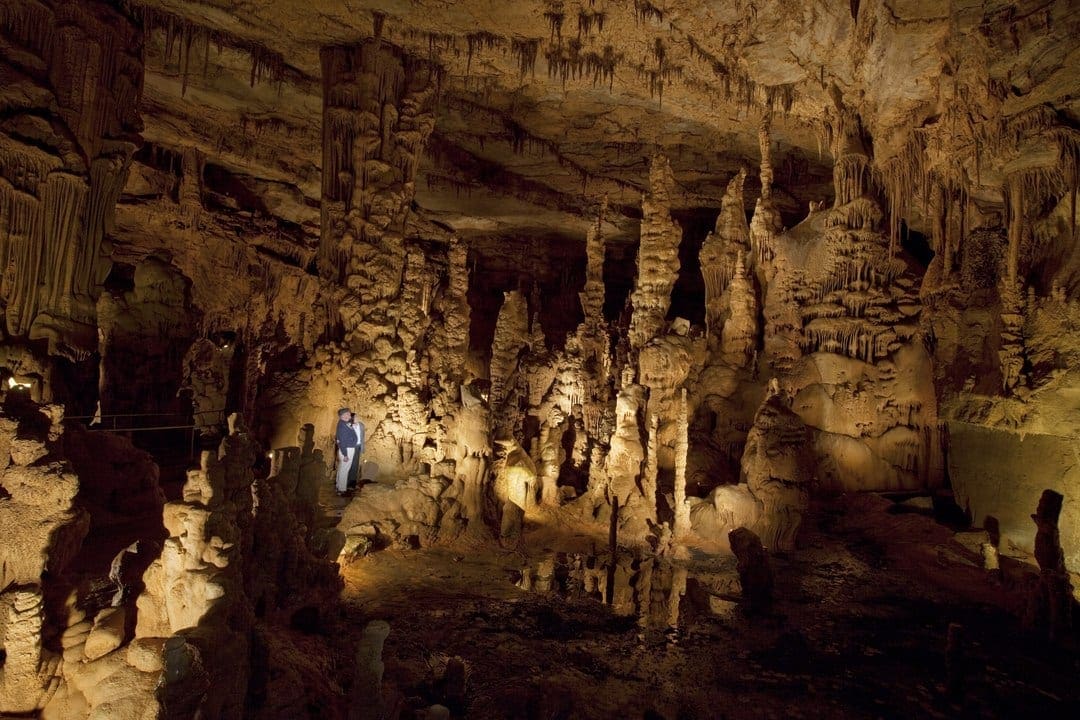 Also natural and a big draw for travelers as one of the best things to do in Alabama is Cathedral Cavern. This cave system now called Cathedral Cavern State Park is known for its karst cave and its chambers of stalagmites & stalactites.
Some of the bigger attractions here are a 27ft tall stalagmite and yet another one that stands at 45 ft. and is over 240 ft in circumference. This one is called Goliath, and is believed to be among the largest stalagmites. The grand, wide entrance to the Cathedral-like-cave is another feature to see.
4. See the Little River Canyon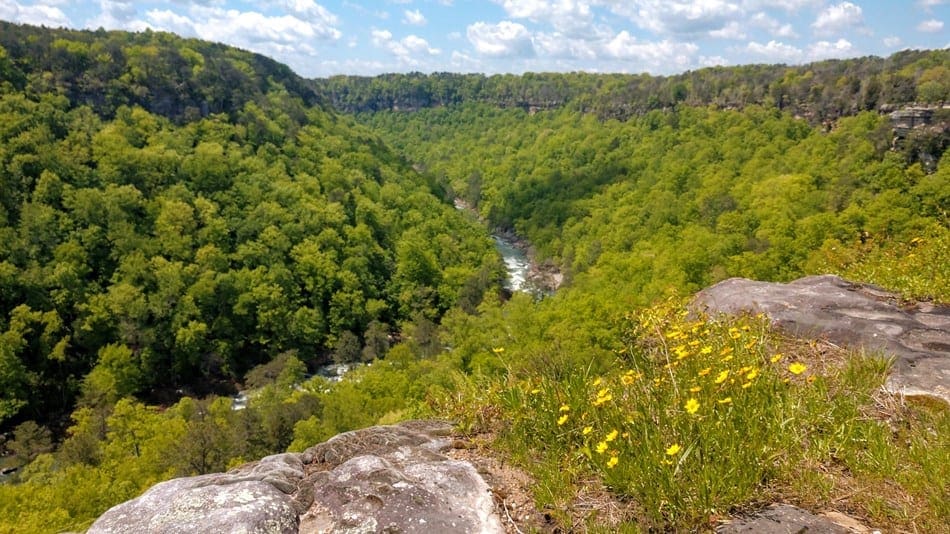 Cut out on top of Lookout Mountain, Little River Canyon is another place to visit because when you visit here, you'll be visiting the deepest canyon not just in Alabama but also the deepest one east of the Mississippi River. And the river that carved out this canyon, Little River is said to be the longest mountaintop river in the United States. For the most part, the river flows on top of Lookout Mountain and runs as deep as 600 ft in some parts of the canyon.
Little River Canyon National Preserve that protects the river, the canyon & the ridges of the area also protects the fauna & flora of the area. The preserve also facilitates activities like fishing, swimming & paddling.
5. US Space and Rocket Center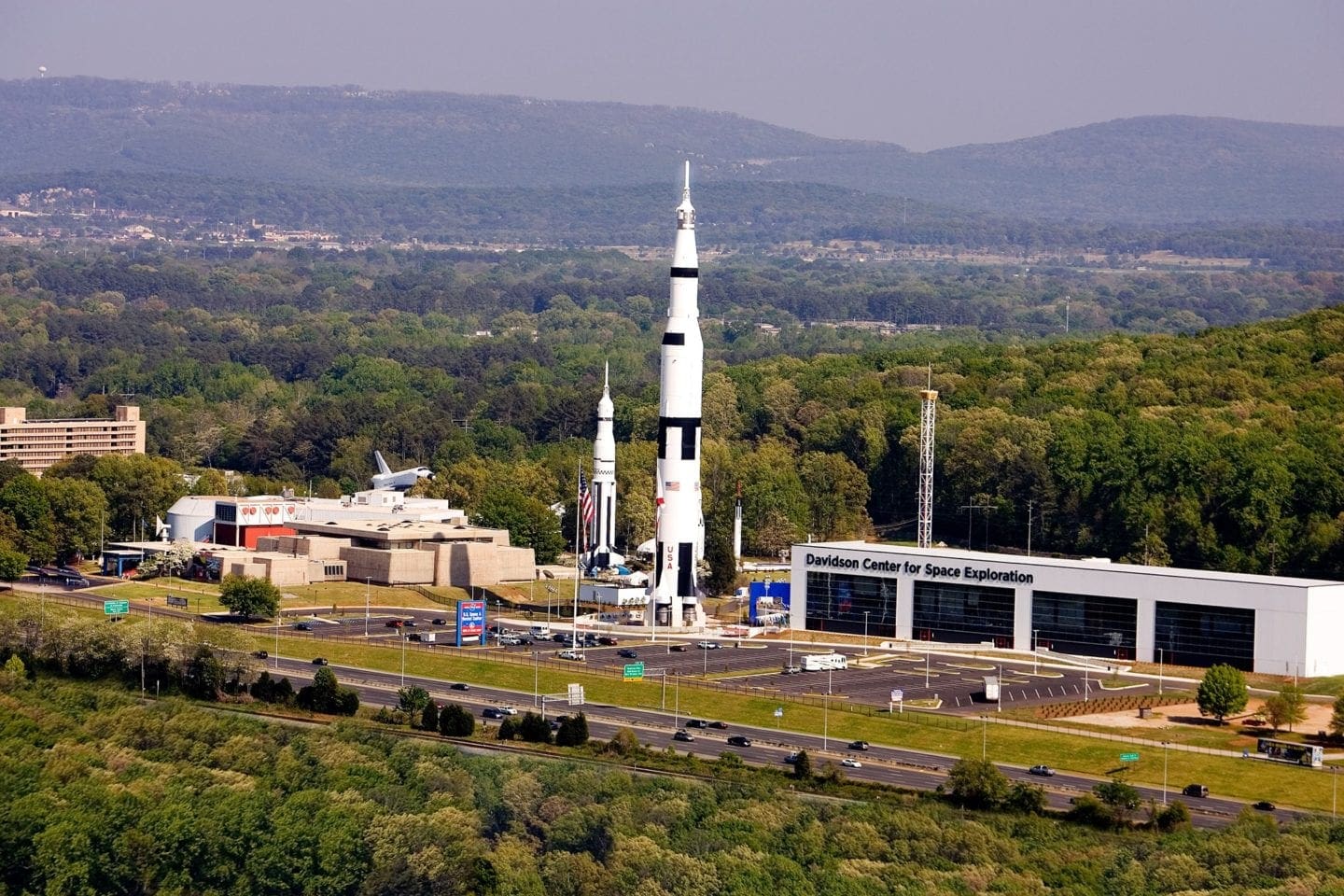 Another popular thing to do in Alabama is the US Space and Rocket Center in Huntsville. This institution is said to be among the largest space museums in the world with exhibits like the V Saturn rocket and a whole lot of space-related displays, interactive exhibits, & information about NASA's work.
Open since 1970, US Space and Rocket Center also organizes exhibitions, has flight simulators, planetarium shows, & movie screenings for space enthusiasts.
This center that is run by the state of Alabama is also known for its astronaut training programs and its much-talked-about Space Camps that give youngsters a sneak peek at life as an astronaut.
6. Drive Through a Museum of Wonder
In the small settlement of Seale is what is being called the world's first drive-through art and antiques gallery. That's not the only reason to go see it. This museum is unique in more ways than one.
You'll see skulls, stuffed ducks and some unusual artwork & sculpture here. And you can see it all from the comfort of your car! These are all works of artist Butch Anthony, who's been into collecting what most people would call 'junk.' Since the age of 10 he's been interested in gathering thrown-away objects and turning them into art. He has been treasuring everything from paintings & antiques to animal bones & dead animals. He's a taxidermist, too.
Anthony went on to turn his collections and taxidermy shop into a museum (called Museum of Wonder) in the 1970s. After his museum started seeing more walk-ins than it could handle, he is said to have created a drive-through extension of his Museum of Wonder, in 2014.

Another thing that sets this drive-through museum apart is the fact that it is made up of shipping containers sometimes even stacked one on top of another.
Museum of Wonder's drive-through museum is open 24 hours, and throughout the year.
7. Visit Auburn University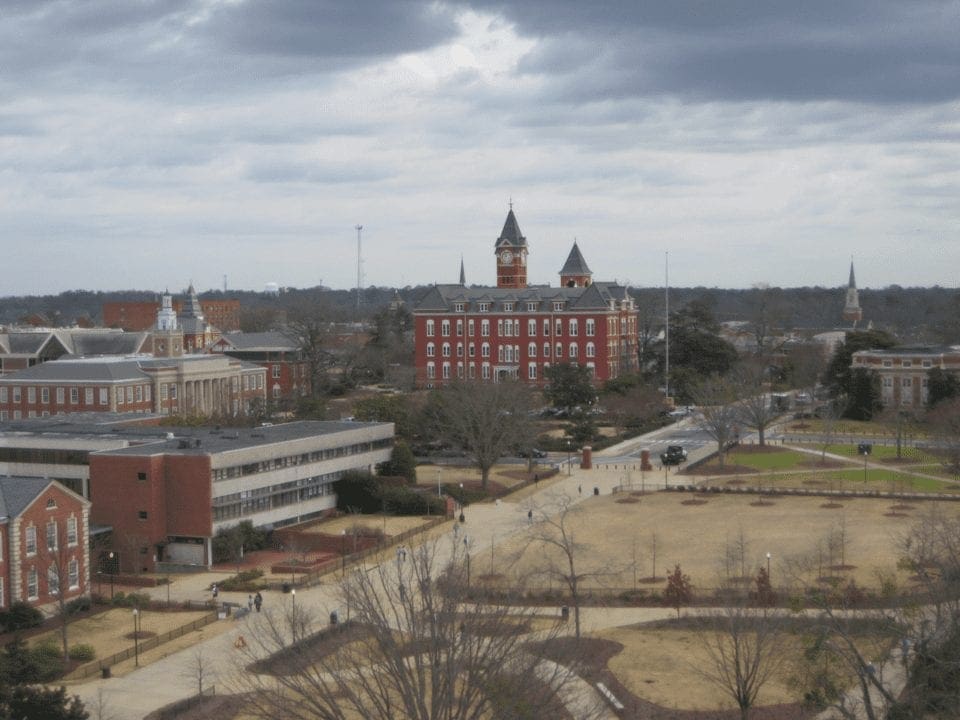 Alabama's second-largest university, Auburn, dates back to 1856. You can visit Auburn University to gaze at its stately buildings and enjoy all that it has open for visitors.
To look around, you could join one of the campus walking tours led by students on Fridays. On other weekdays you could be taken on a tour of the athletic facilities of the university.
There are many more things you can do here, for this campus has several things from a heritage park to a hotel on campus. If you're interested in pisciculture, you can see the lab, hatchery, & other fishery facilities and watch fish being sorted, weighed, and all of that. Donald E. Davis Arboretum can be visited by plant lovers who might want to see the plants that are native to this part of the US, and to also understand different plant habitats.
At the University, there's the Jule Collins Smith Museum for fine art & the Goodwin Music Building for the artistically inclined. Bird enthusiasts can learn about some birds at the Southeastern Raptor Center, and then there's the Kreher Preserve and Nature Center where you could go for a stroll and enjoy the outdoors.
8. Revisit the Civil Rights Movement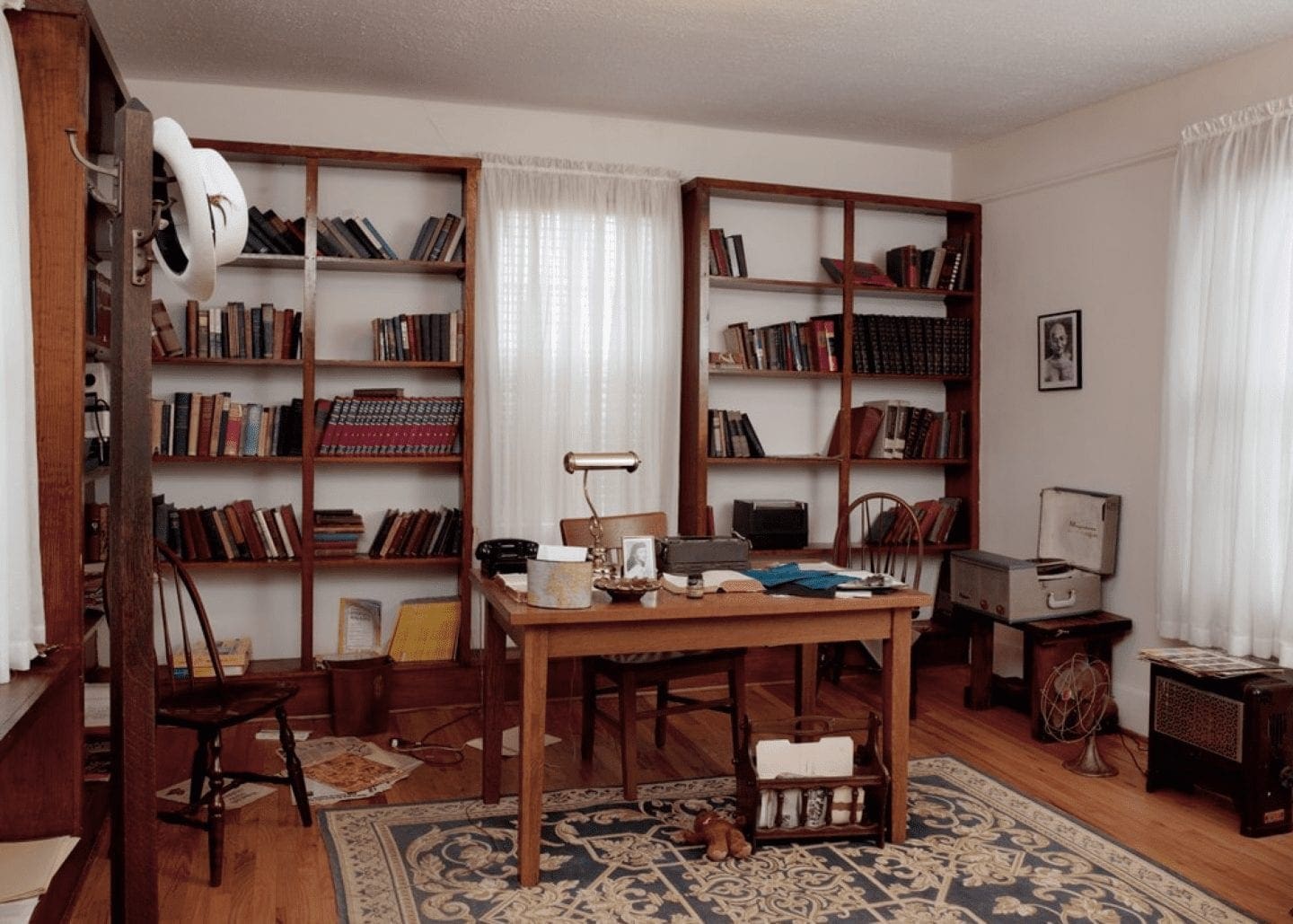 Alabama is home to a large number of sites of the struggle for civil rights as well as memorials & museums related to the movement. In Montgomery, you can visit Legacy Museum, Rosa Parks Museum, & Dexter Parsonage Museum, which used to be the home of Martin Luther King Jr. You can also visit Dexter King Memorial Church to see King's pulpit. Other landmarks in Montgomery include Civil Rights Memorial Center, which has many displays and exhibits. There's the Civil Rights Memorial, a granite structure that was put up in memory of those who lost their lives during the Civil Rights Movement and then there's National Memorial for Peace and Justice, a memorial dedicated to victims of racial injustice.
In Birmingham, you can visit Kelly Ingram Park, 16th Street Baptist Church, & the Birmingham Civil Rights Institute, a museum that will tell you about the happenings that influenced King's life.
And in Tuskegee, you might want to go see Tuskegee Airmen Historical Site where during the segregation, the first African American pilots were trained for WWII. The site is now under the National Park Service.
9. Visit Helen Keller's House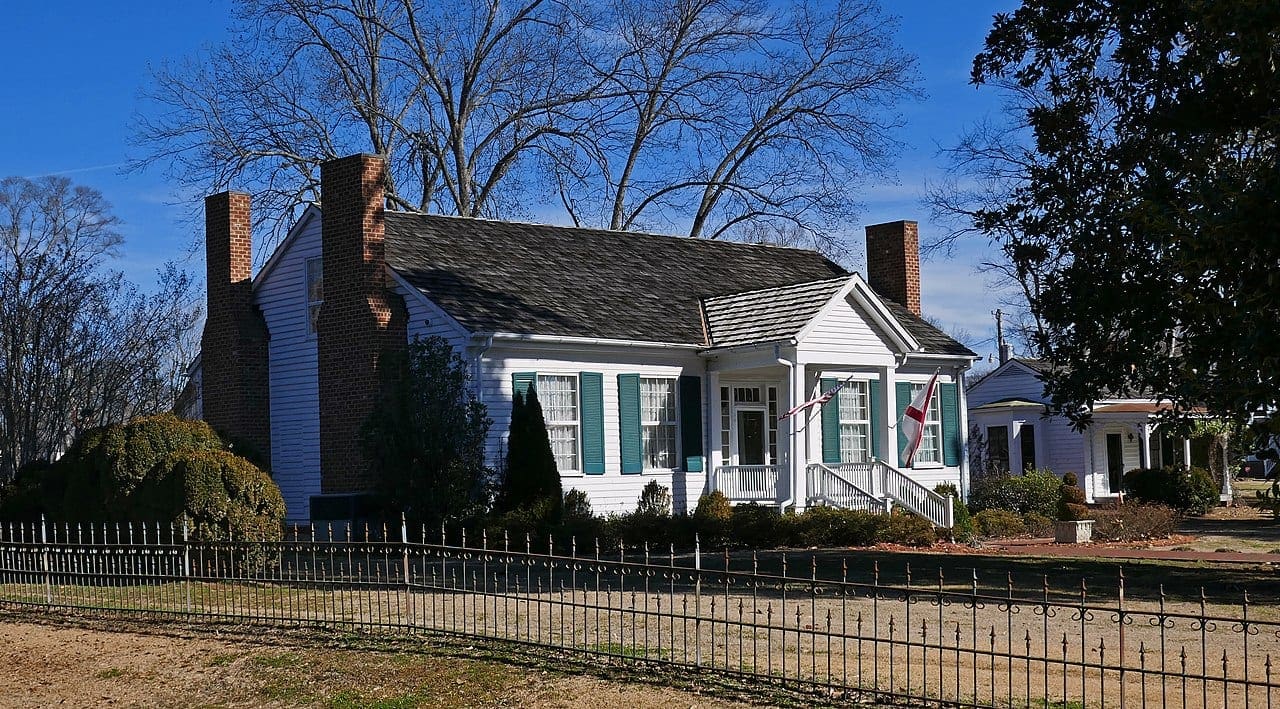 Visiting Helen Keller's childhood home in Tuscumbia is another thing you can do in Alabama. Built in 1820 and called Ivy Green, the house has found a place in the National Register of Historic Places. It's also a museum.
Visitors can tour the buildings & gardens of the 640-acre property and see the annexe where the blind & deaf inspirational figure lived with her teacher, Anne Sullivan. The main building still holds the furniture that the Kellers used. Also on exhibit are Helen Keller's books, braille typewriter, & other personal belongings.
10. There should be no skipping the Gulf Coast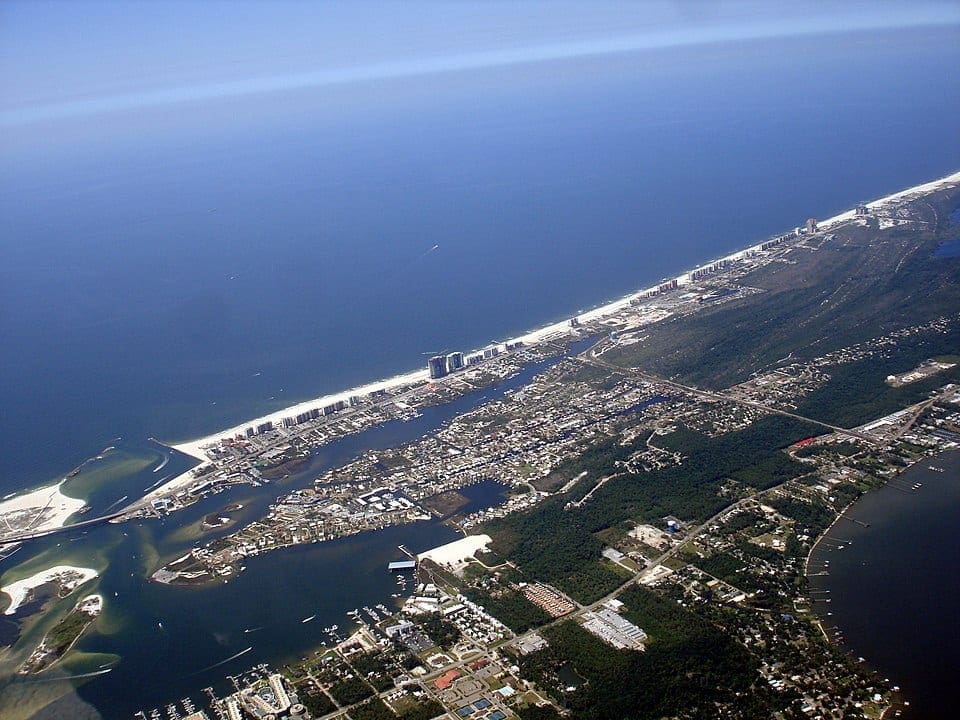 The southernmost part of Alabama lies on the coast of the Gulf of Mexico so you get to enjoy the white sand & the turquoise water that the area is known for. For this you could spend some time in Gulf Shores or on Orange Beach. These areas are not just great for relaxation; those in need of some activity can go jet skiing or kayaking, paddle boarding, & snorkeling in the gulf.
While you're in the area, you might also want to visit the USS Alabama Battleship Memorial Park in Mobile. That's where you can tour the 1942 battleship that retired after the second World War. Also in the park is USS Drum submarine, and a few spy planes, tanks, weapons, and a lot of military equipment. Mobile is also Alabama's oldest town so it has some museums and historical buildings to show. Fairhope is another historical town you can explore.
You can also visit the scenic Mobile Bay, Gulf State Park, Dauphin Island, & its Fort Gains.