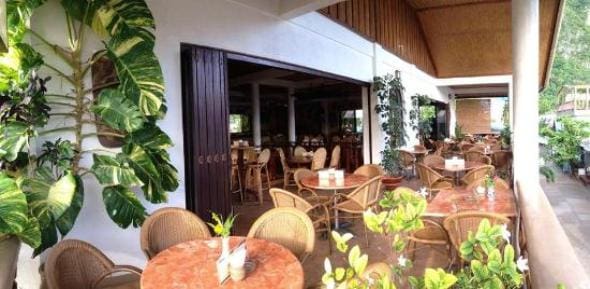 El Nido, Palawan in The Philippines seems to be well prepared to meet the food needs of the many tourists that visit. Considering these parts have seen a lot of domestic and international tourists over the last few years, El Nido has quite a variety in terms of cuisine. This list of the best restaurants in El Nido has places that serve traditional Filipino food, Spanish & Italian food, as well as some multi-cuisine restaurants. There are a couple of recommendations for breakfast and some places that are just perfect for sundowners.
1. Art Cafe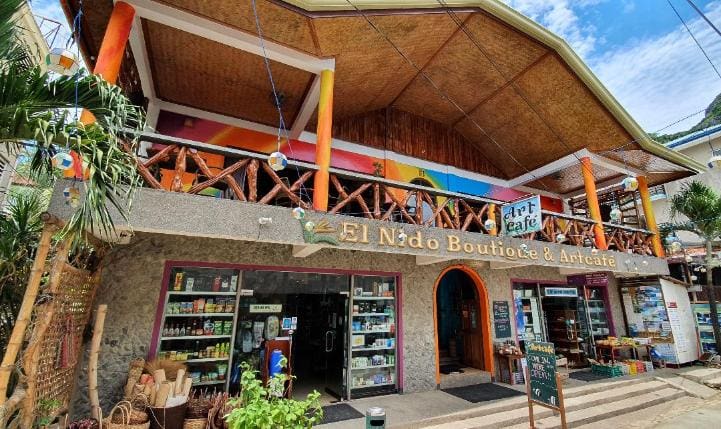 One of the best restaurants in El Nido is Art Cafe. This cozy place is more than just a cafe. You can shop, eat, & do your travel bookings here. At the bottom floor of this building is where you can go to pick up swimwear & other essentials for a beach day, your snorkeling gear, gifts, & souvenirs. There's even a travel center where you can book your flights & boat tours! Upstairs is the restaurant which is very popular with tourists.
Art Cafe serves everything from salads to pizza, curries to pasta, & fresh bread baked right there. With omelets, shakes, & other breakfast items, many visitors make it the place to go for their morning meal.
This restaurant is also liked for its cleanliness & its friendly staff!
2. Trattoria Altrove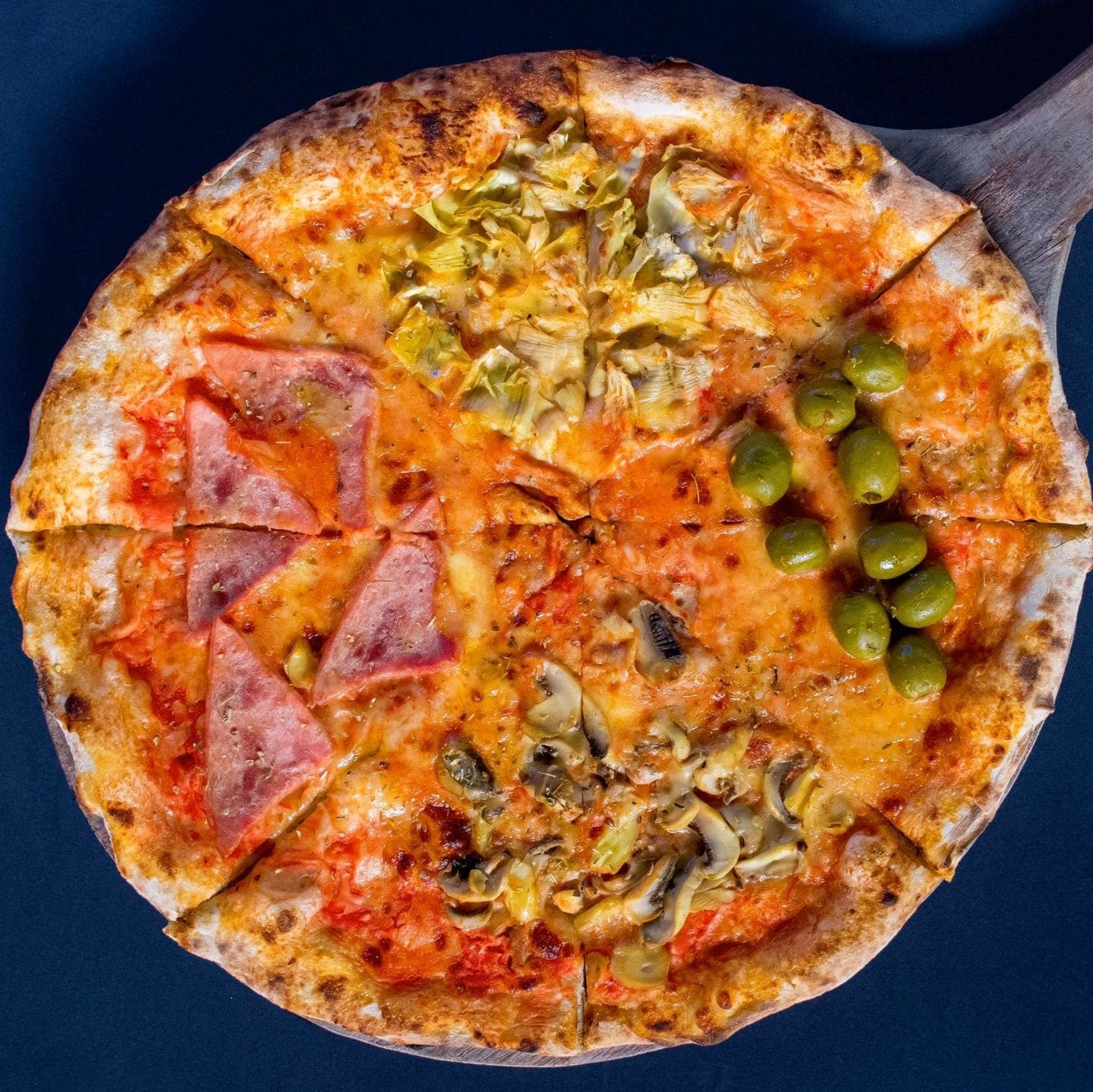 Trattoria Altrove is El Nido's favorite pizza place – it's very highly rated. Trattoria Altrove specializes in Italian food and it's quite authentic. You'll find good pasta & T-bone steak, also.
The pizza is the reaston that most people visit Trattoria Altrove. There's a fairly good variety in the pizzas available here and they're all baked in a wood-fired oven. Most diners don't seem to mind the long wait they have to go through to eat here. Make sure you arrive early (especially if its for dinner) if you'd like to avoid the lines.
3. Happiness Beach Bar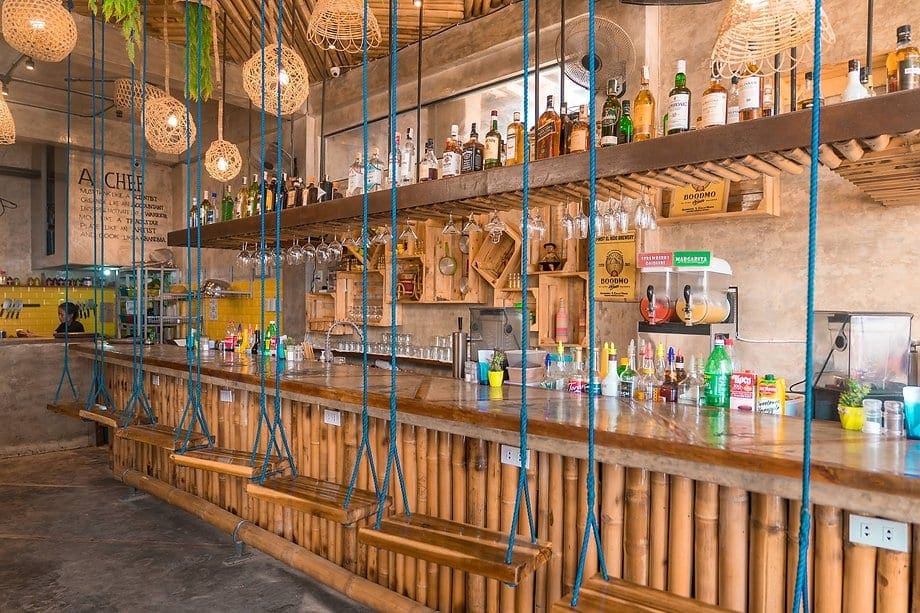 Yet another one of the best restaurants in El Nido is Happiness Beach Bar. Happiness Beach Bar serves this island some great Mediterranean food!
This is the place to go for hummus, falafel, pita bread, sandwiches, wraps, & cocktails. Good news for vegetarian & vegan visitors is that Happiness Beach Bar is a vegetarian restaurant and the food here is made with fresh produce!
Happiness Beach Bar is a highly rated restaurant in El Nido because of the pleasant atmosphere & quality food. Another hit with visitors is the swing-seats at the bar.
4. Republica Sunset Bar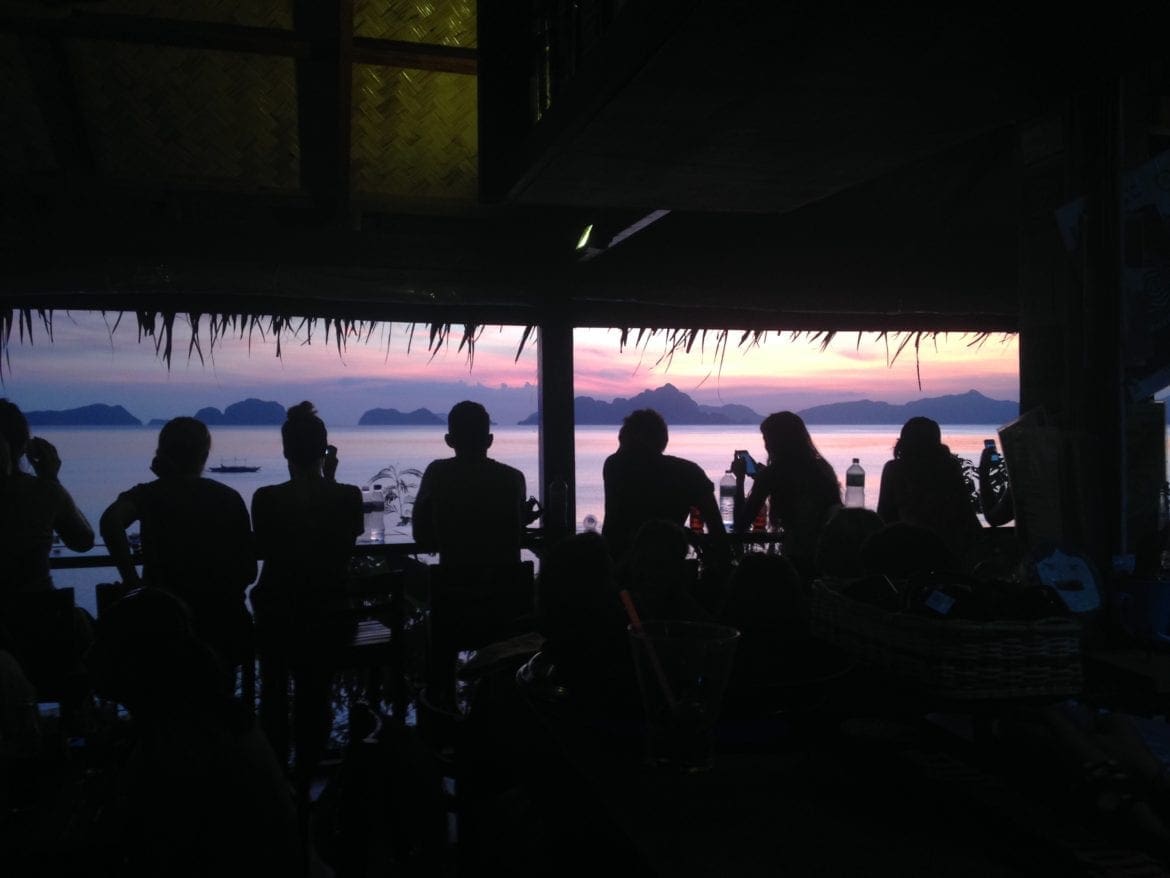 This is the most popular place for an evening drink & sunset. The tapas and the music aren't bad either at Republica Sunset Bar.
Just make sure you're there early to secure a good spot to watch the sun go down from this Spanish bar in the northwestern part of the island. It's near Corong Corong beach, to be more precise.
5. Bella Vita El Nido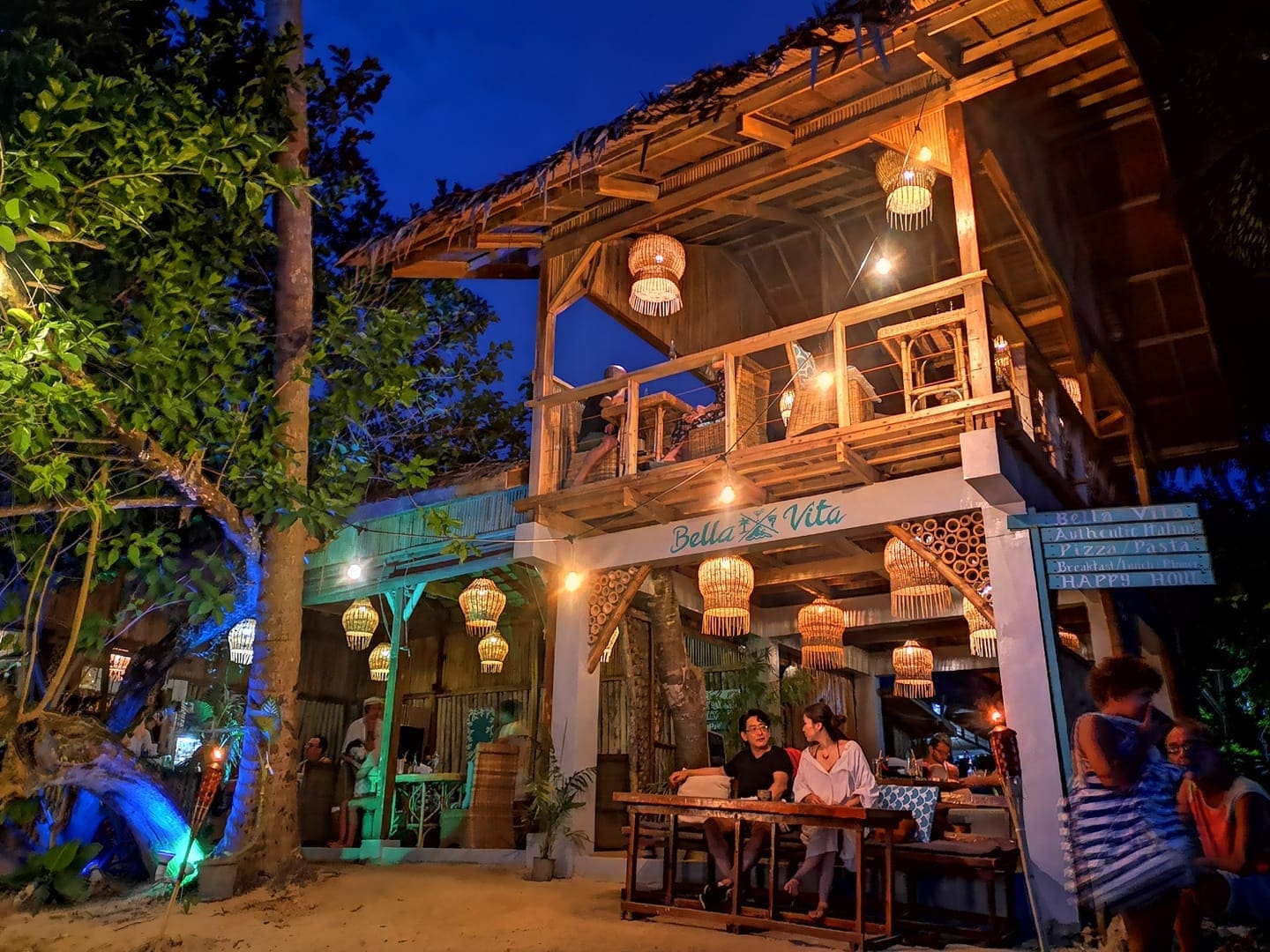 Another place that's a perfect place to be for Bacuit sunsets is Bella Vita. Also situated by the water (and a beach) this place is more than just a bar. Their bruschetta & pizza are great. Some say this is the best Italian restaurant in town!
Expect lively music & well-mixed drinks here. And the beach you'll be on when you're in Bella Vita is Corong Coron Beach. And there are two levels from which guests can take in the scene.
6. Tambok' s El Nido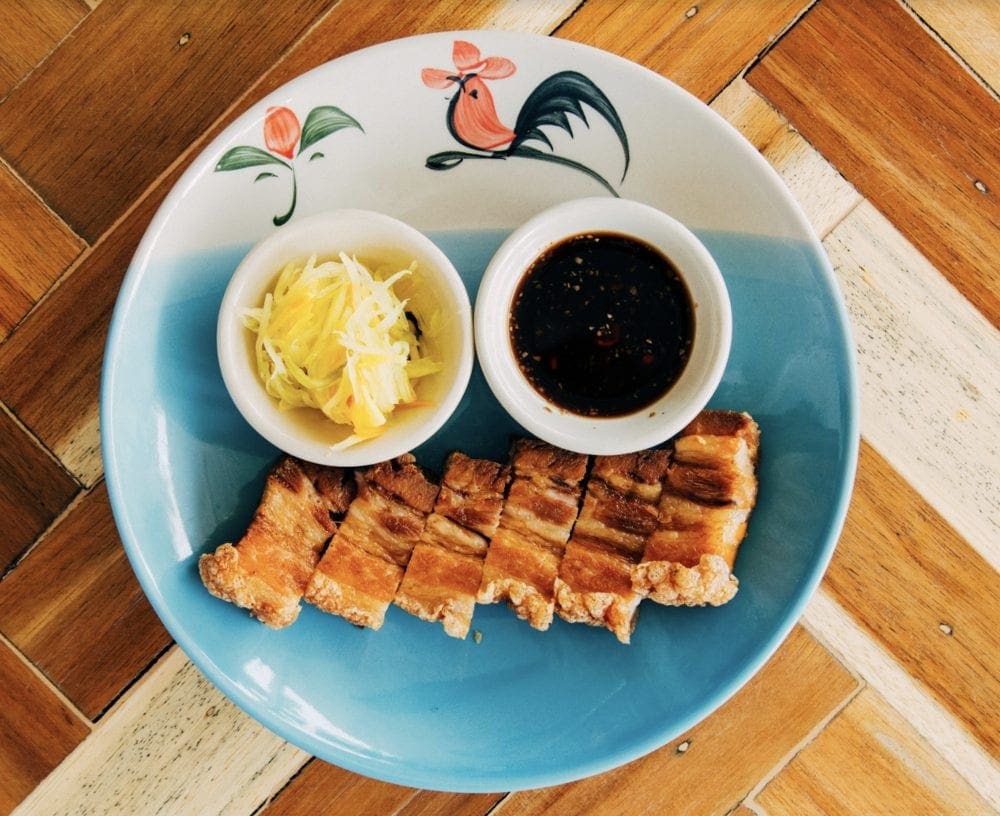 Tambok's is a little out of town and a restaurant you could go to for lunch when you go toward Lio Beach, north of El Nido Town. Or if you don't mind a motorcycle ride to some authentic Filipino food, this is an eatery you'll love!
The food is delicious and the proof for that is the large number of locals who frequent this restaurant for comfort food. Some of the specialties here are the Sisig burger, coconut noodles, & the pork belly. Tambok's food is inexpensive and the portions are quite large. It also promises to take care of vegan & gluten-free needs. The staff is attentive & friendly. The place is a simple one and has a cozy rustic feel to it.
7. Taste El Nido – The Vegan Cafe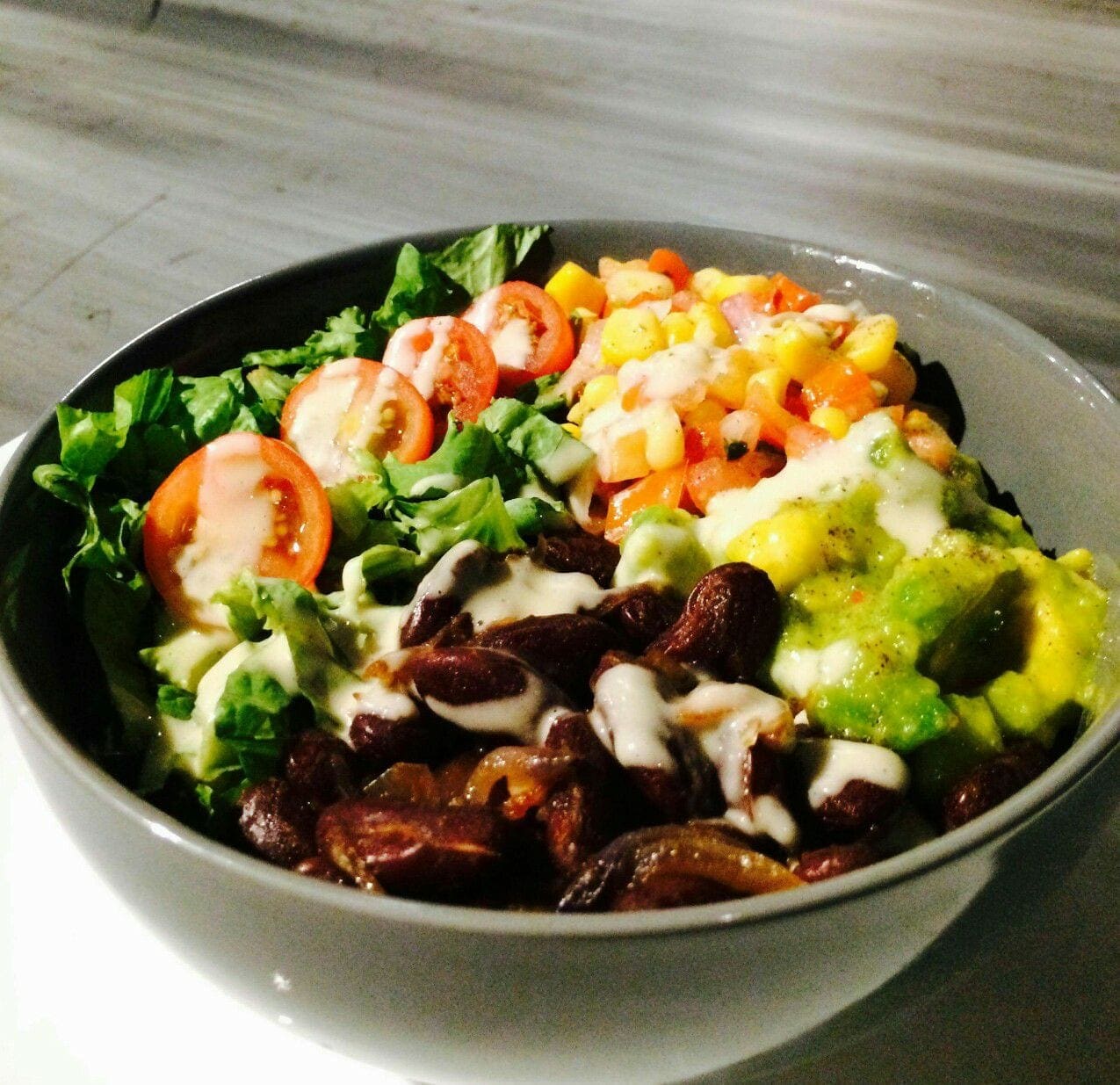 El Nido has an exclusively vegan restaurant and it's called Taste El Nido – The Vegan Cafe. Taste is known for its fresh fruits & smoothie bowls that come in a large selection. This place specializes in healthy food! They have good coffee, too.
Other things you might want to try here are their eggplant lasagna and chipotle rice bowl. The food at Taste El Nido is well presented and the service is friendly.
8. Cadlao Resort & Restaurant
Adding to the good food available in El Nido is Cadlao Resort & Restaurant. This property overlooks Cadlao Island and will be a memorable place to stay in. And there's decent food to go with it!
When you dine at this restaurant, you should check out their seafood. They come in the form of their popular seafood curry & seafood pasta. Fish, shrimp, squid, & lobsters are also essential parts of the menu. The other dishes that the restaurant is proud of include beef tenderloin & pork ribs. The restaurant is open for all meals, be it during the day or late at night.
9. Angel Wish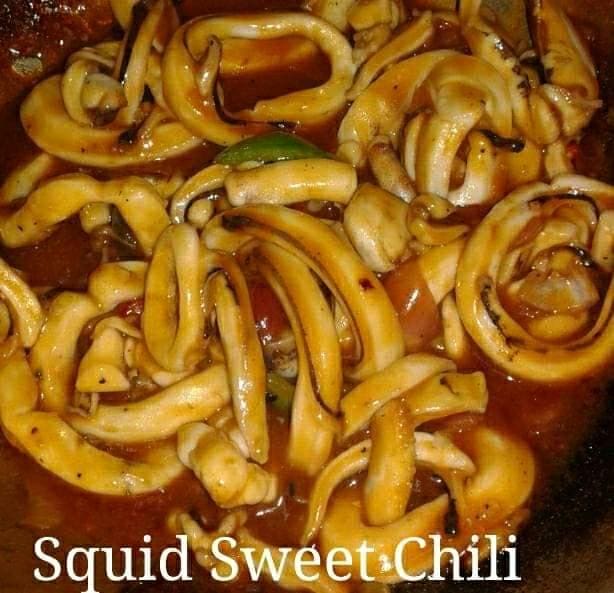 Another one of the best restaurants in El Nido that is situated in a great location and has a large spread of seafood is Angel Wish. Fish, mussels, oysters, calamari, crab, seafood sisig … you'll find it all here at this seaside restaurant.
The food is delicious, the service, pretty good & the prices, quite inexpensive. Although Angel Wish is a seafood restaurant, they have some vegetarian options too.
10. The Nesting Table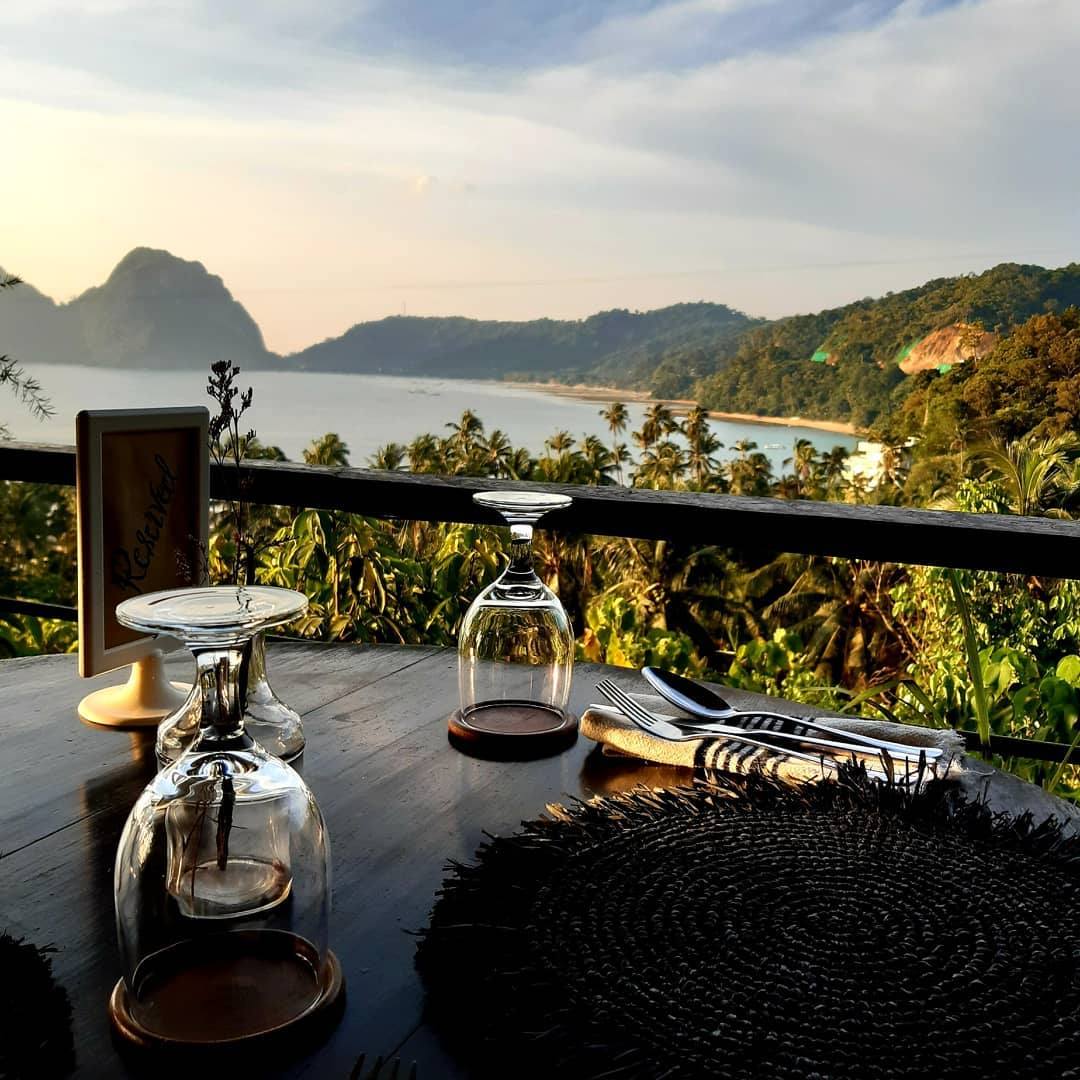 The Nesting Table is another restaurant that must be included in this list of best restaurants in El Nido. You'll need to do a moderate hike up a hill to get to this place. But the food and the views from here make the hike totally worth it.
Talking about the view, what you're treated to here is a view of Bacuit Bay, making The Nesting Table another one of those ideal places to watch the sunset. This tastefully done up restaurant-with-a-view is a multi-cuisine spot and is a great choice for a special night or a dinner date. Make sure you call in advance and make a booking if you're particular about a well-placed table to watch the sunset.
The Nesting Table is vegetarian-friendly. And the service is excellent, too.