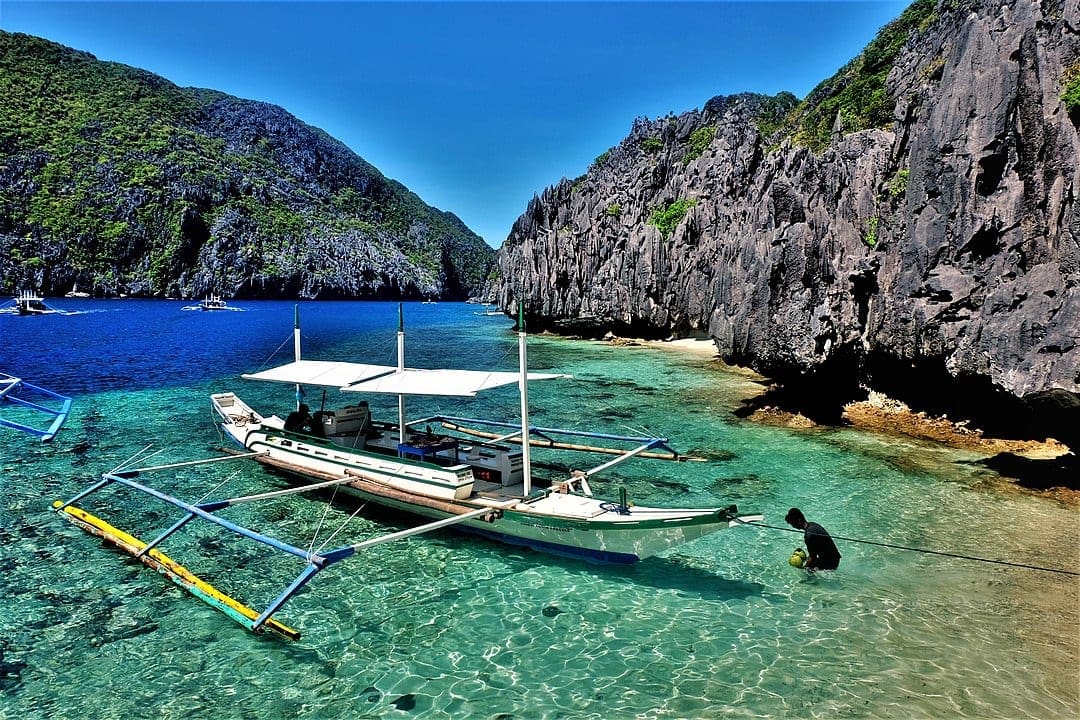 El Nido is an area in the Philippines that's made up of the northern part of Palawan Island and the smaller islands of Bacuit Bay to the west of it. These islands that lie to the southwest of Manila have come to be one of the most popular tourist destinations in the Philippines, thanks to the emerald waters, dark limestone structures, island-hopping boat tours, snorkeling, & Filipino food. Read on for a complete El Nido travel guide.
History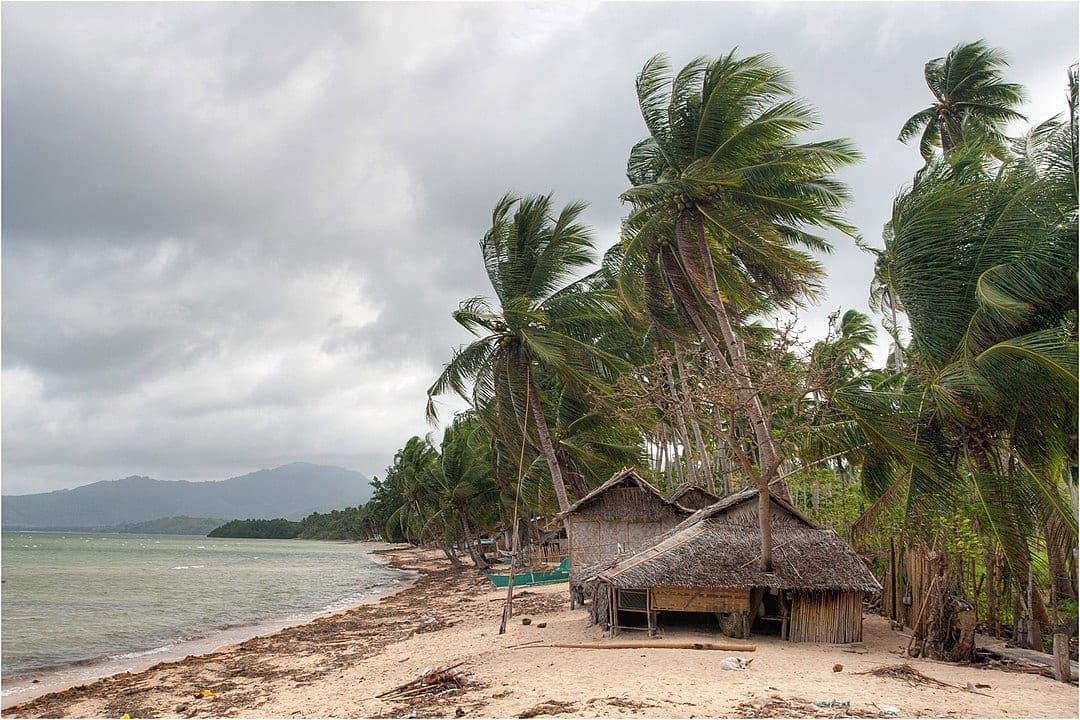 The areas in and around El Nido were occupied by aboriginals called the Tagbanwas for a long time. However, it's been found that the islands around here were inhabited since the Neolithic era.
These islands between the Sulu & South China Seas have a history of having been areas for fishing and for harvesting swiftlet nests. Over the last couple of centuries, people from different parts of the world came to settle here, and the area was even colonized by the Spanish.
It's said the tourism in these parts owes its origins to an incident that took place in the waters around here in the late 1970s. The tales talk of a boat carrying divers that met with a problem late one night, forcing the divers to spend the night on one of the isles near here. And when they woke up the next morning, they were mesmerized by the sights of the islands and water. And soon it began to be visited by divers.
It was in the late 80s and 90s that other tourists began getting attracted to the area.
What to see and do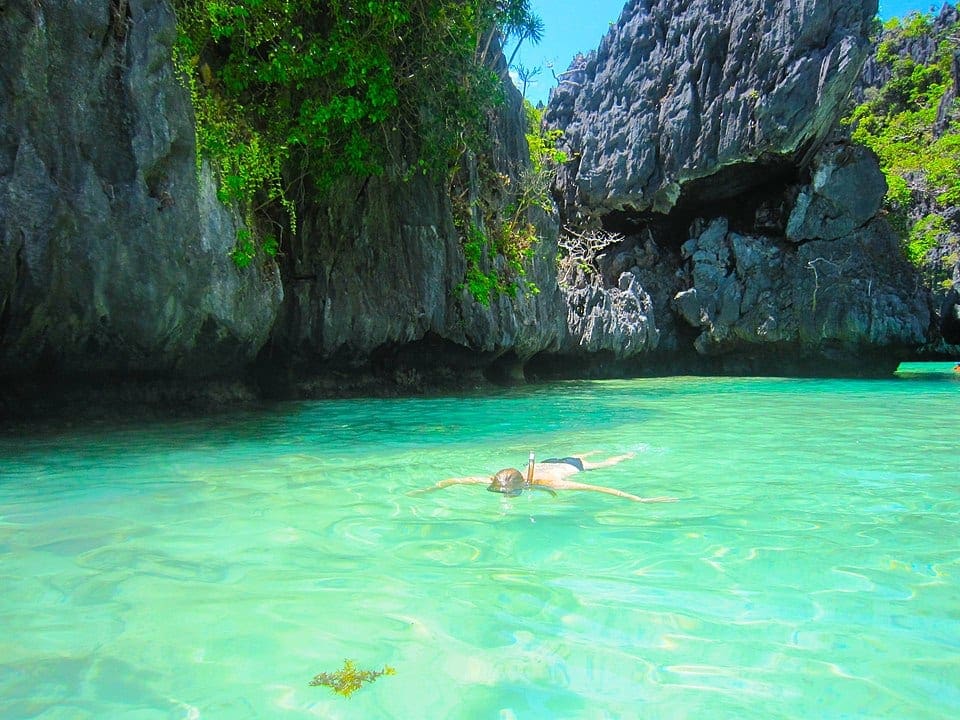 Today El Nido has a fast growing tourism scene with people visiting it from Europe and North America. Tourists & backpackers are attracted to the islands, the lagoons, the white sand beaches, & limestone cliffs of the area.
One thing that every visitor to the island does is a boat tour that facilitates island hopping, mostly in Bacuit Bay. El Nido organizes 4 tours that visitors can choose from to go see the islands & lakes hidden within them, the karst limestone, & the white sand beaches that beautify the area. This is also a great place to go snorkeling. The reefs around here are not too deep and the marine life is abundant!
Diving, paddle-boarding, & kayaking are other activities that are popular here. There's even a zipline between the mainland and an island near Las Cabanas that's much-talked-about.
Touring the inland areas of El Nido means looking for waterfalls in the middle of lush green forests. The canopy hike – a climb over rocky wilderness – is yet another popular thing to do here.
Other things to do & see here include trying out Filippino food and watching an El Nido sunset with a drink-of-your-choice in hand.
For even more ideas of what to do that are not included in this El Nido travel guide, check out my post: Top 10 things to do in El Nido.
Food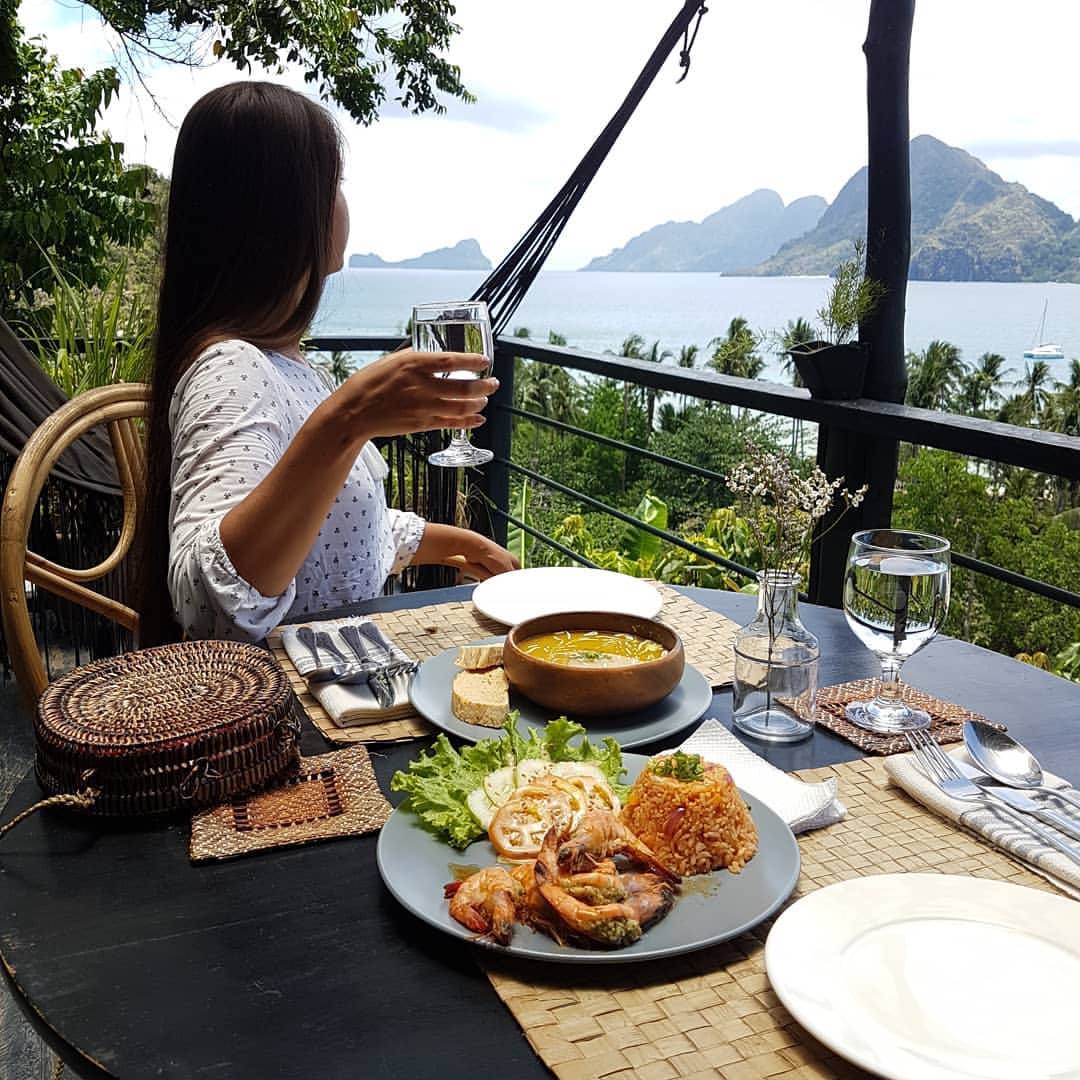 If you're non-vegetarian or pescatarian and you find yourself in El Nido, you'll find plenty of fresh fish, crab, squid, & shrimp in the restaurants here. Pork & crocodile sisig are the other specials in El Nido.
If you are vegetarian, most restaurants have vegetarian options. If you're looking for exclusively vegetarian restaurants, there's Happiness Beach Bar that is a vegetarian – Mediterranean restaurant and there's Taste, which is a vegan place.
El Nido has some good Filipino eateries as well as restaurants serving Italian, Spanish, & Mexican food.
Another thing you shouldn't miss out (and wouldn't if you took a boat tour) is the food served during the island hopping tours. Most of these tours offer a lunch prepared on the bangka (the traditional boats). The spread comprises pork, grilled fish, salads, & fruits.
For specific restaurants in that are not included in this El Nido travel guide, check out my post: Best restaurants in El Nido.
Shopping
In and around El Nido Town is where you'll be getting most of your shopping done while you're in this part of Palawan. You'll find all your essentials in the shops around here. There are several shops that sell things like sunscreen, swimwear, and gear for diving & snorkeling. Or you could head to Art Cafe that's got all that plus souvenirs. Some resorts also have some souvenir stores.
As for the souvenirs to take back from El Nido, you can shop for printed El Nido shirts, keychains, & magnets. Scarves, wooden handicrafts, jewelry, & coconut jams are other things that can go on your shopping list.
Geography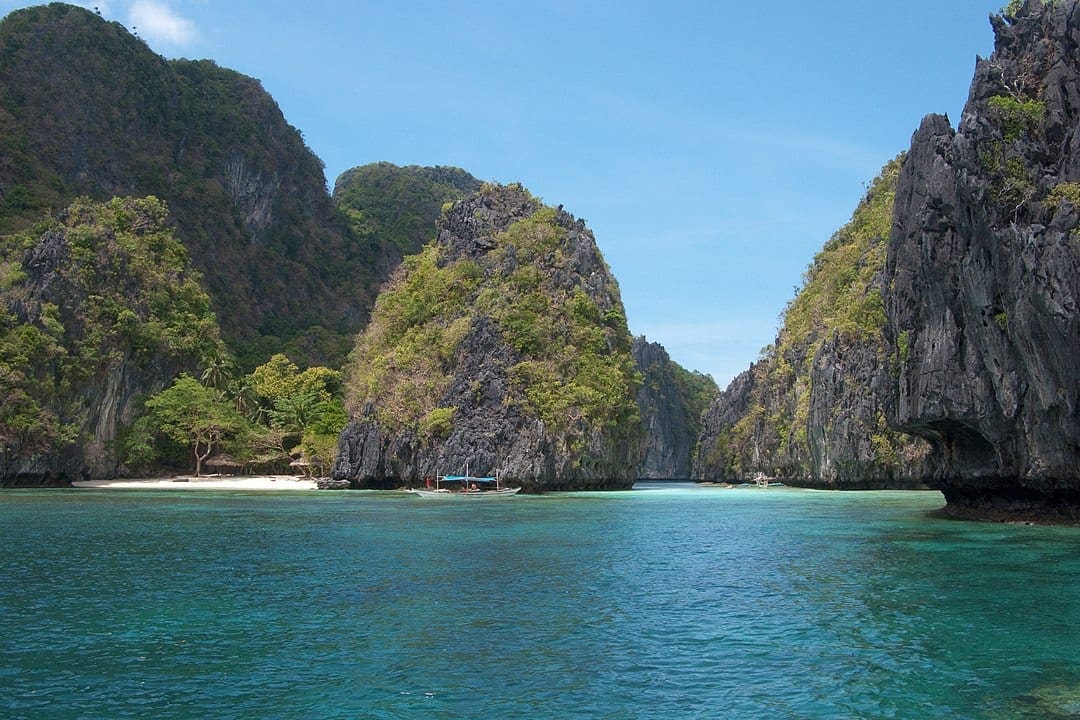 El Nido lies in the northern part of Palawan Island and the area is surrounded by water on 3 sides. There are the Bacuit & El Nido Bays that open out into the South China Sea on the West. And there's Sulu Sea towards the North and East.
El Nido is often referred to as the "Gateway to the Bacuit archipelago" because the boat tours from here make it easy to visit the Bacuit Islands. With a large number of karst formations around El Nido, there are so many islands & lagoons near here!
Accommodation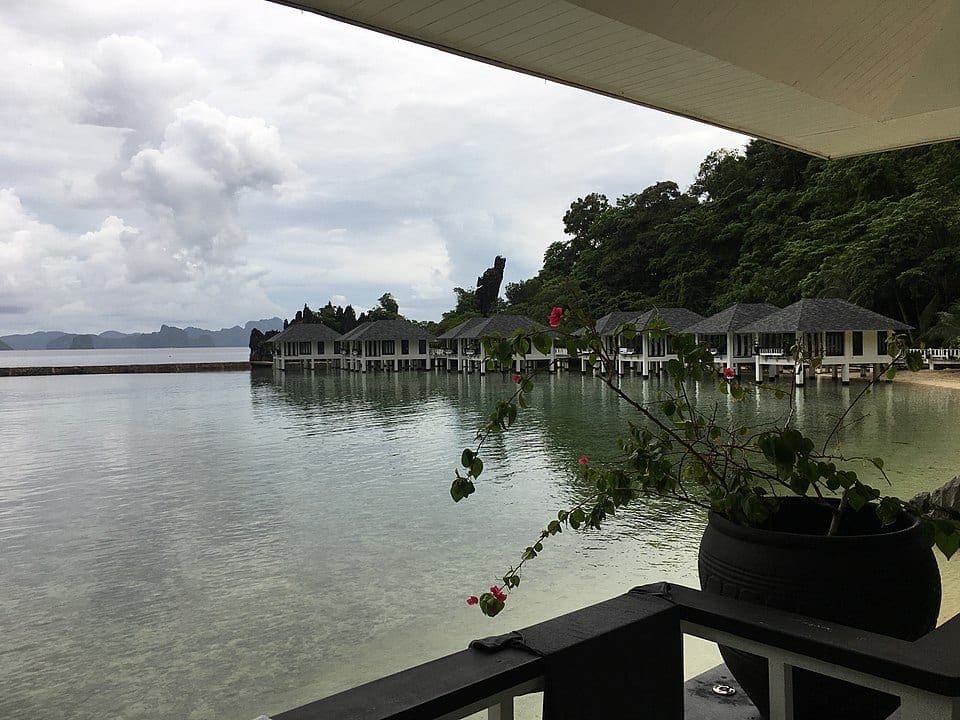 With tourism being 'big' in El Nido these parts have every level of accommodation available. Around the town area, you'll find high-end hotels, mid-range cottages, or vacation rentals & even hostels.

If you're here to party, you don't have a whole lot of time to spend in El Nido, or are not very keen on going around the main island, you might want to stay in and around El Nido town. This way you're near restaurants, shopping, & boat tours.
If you're staying longer and prefer quieter areas, you could go further north from town and stay in the Corong Corong area. However, this means you'll need to take public transport or rent a tricycle or motorcycle to get you around or into town.
Now if you want more luxury and can take a boat to your accommodation, you can even stay at the resorts located on the islands in Bacuit Bay.
Transportation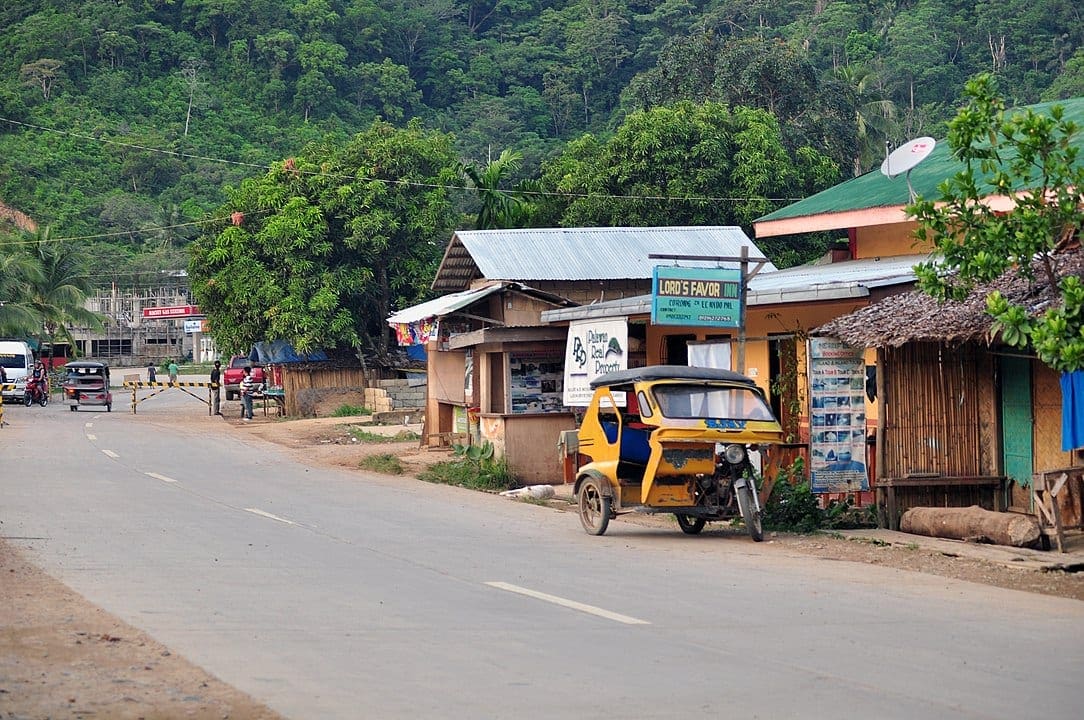 The way into El Nido — if you're taking a flight— is usually through the Puerto Princesa Airport. This airport receives flights from Manila, Cebu, & Busuanga. There's an airport in El Nido just a few minutes away from the main town but the flights are expensive so most people prefer to fly onto the main island of Palawan by landing in Puerto Princesa.
Now Puerto Princesa is a 5-8 hour drive away from El Nido. If you'd like to rent a motorcycle or prefer a quick trip between the two points, you can ride to El Nido. Or else you can take a bus or a van from Puerto Princesa to El Nido. If this is the option you go for, you'll be dropped off at the main bus stand (even if you take a van) and from there you take a tricycle to your accommodation.
Another longish route to El Nido is on a Bangka from Coron, if you can handle a long boat trip.
To get around El Nido you can take the trikes or you could rent a motorcycle if you want to visit the beaches further north or check out the inland waterfalls.
One thing you'll definitely be doing while in El Nido is island-hopping. For this, there are boat tours you can book at several agencies or your hotel/resort.
Best time to visit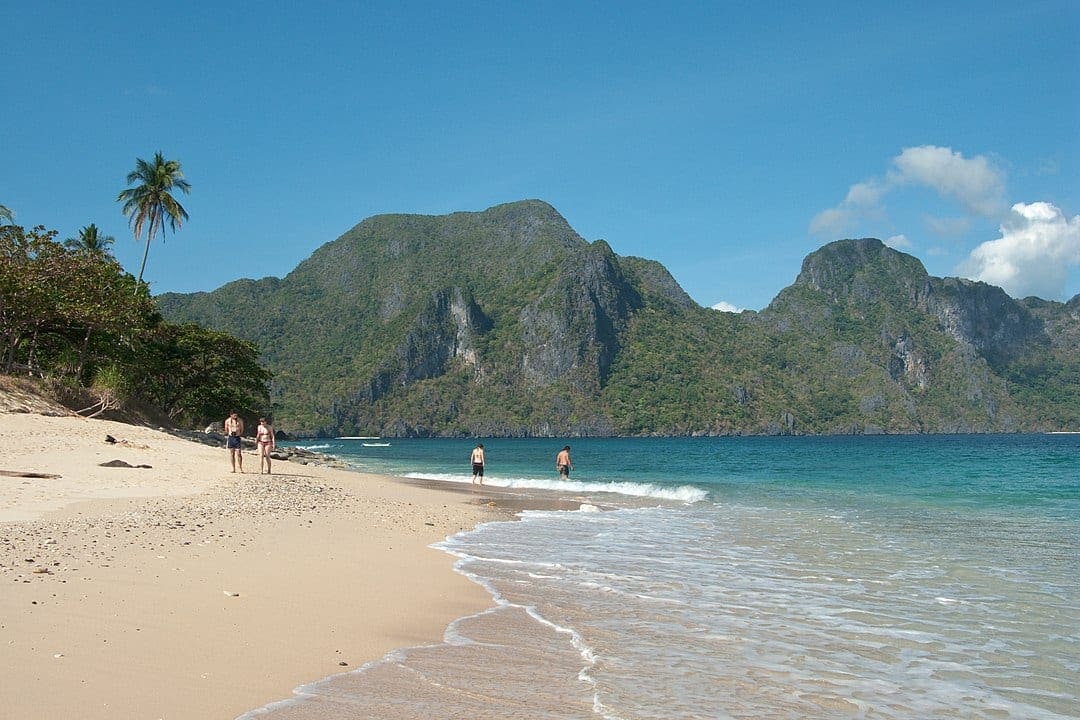 El Nido is warm throughout the year. You might want to look out for the rains when you travel to the area. Chances are that you're in El Nido to see the islands and the lagoons around it. However, rainy days make it difficult for the tour boats to take visitors out into the bays so there are a lot of tour cancellations during the rainy months. It's in the months of June, July, & August that Palawan gets most of its rains.
The coolest El Nido gets is in the months of December & January, and warmest in April & May. You might also want to consider the heat in El Nido because if you're going in the hotter months you might also want to look for accommodations with air conditioners & generators.
El Nido's busier months in terms of tourism are from November to May.
Nearby destinations
Despite being an El Nido travel guide, I wanted to include some of the other amazing places nearby that you can check out! Other places you might want to explore when you visit this part of the Philippines include Puerto Princesa (the capital of Palawan), Port Barton, and TayTay that lies between Puerto Princesa and El Nido. You might even want to consider a trip to Coron, north of El Nido.