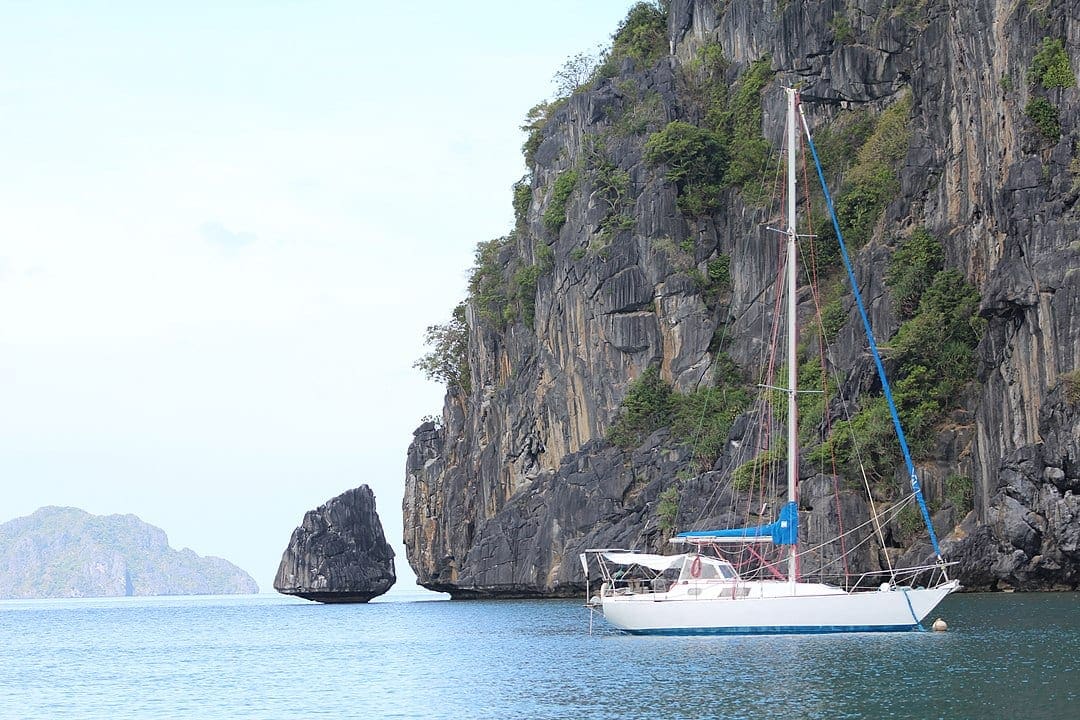 El Nido is fast becoming a very popular destination in the Philippines, attracting people with the emerald water around it, its islands of Karst limestone, & swimming and snorkeling opportunities. Things to do here include island hopping, looking for far-flung beaches, and being awed by hidden lagoons & the picturesque spots in and around El Nido. Here are the top 10 things to do in El Nido, Palawan.
1. Island-hop on a boat tour or two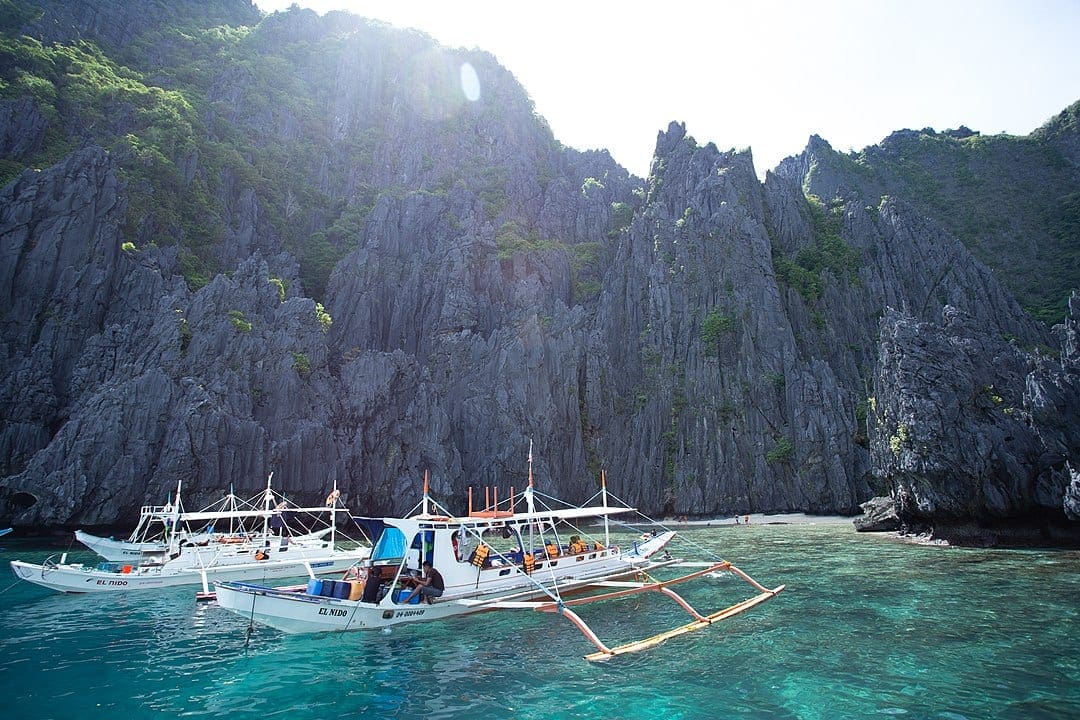 El Nido is called the "Gateway to the Bacuit Archipelago" and that calls for a boat tour to go island-hopping around the area.
El Nido is made up of over 40 islands, making it next to impossible to squeeze it all into one short trip. So El Nido has neatly organized the boat tours into 4 trips to pick from depending on which areas you'd like to go to or what you plan to do while you are out on the waters around El Nido.
Whether you choose to do a tour organized by a local agency or your accommodation, you'll see that the tours have been categorized into Tours A, B, C & D. Tour C is the most popular one, followed by A. If your priority is to cover more places and you don't mind spending less time in each spot, you could go for a combination tour. However, each of the tours promises you some green water, dark limestone formations, snorkeling & beaches and is the most popular thing to do in El Nido.
2. Relax or zipline at Las Cabanas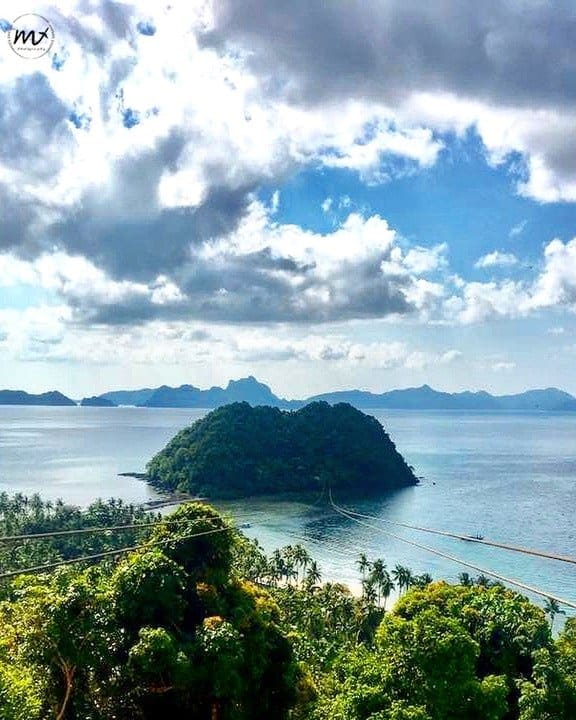 Las Cabanas is a well-known & well-liked beach, so it usually finds its way onto most lists of things to do in El Nido. It's not very far from El Nido Town and it has soft white sands and there are several restaurants & bars on the beach.
If you'd like to see the area from above the beaches & the water, this place has ziplines, too! If you zipline here, you'll be zipping from the top of a cliff to an island off the coast. And, choosing to zipline here also means choosing between a sitting position to enjoy the stunning views of El Nido, or going for the superman position, where you'll be lying belly-down & speeding down.
Las Cabanas is a good place to relax on the beach. It's also a great place to be in the evenings when the sun is setting. There are also several restaurants on the beach that give you great sunset views.
3. Ride to Nacpan Beach
Another beach that is very popular and rarely left off the list of things to do in El Nido is Nacpan Beach, which is a 45-minute ride away from town. You can hire a trike or rent a motorcycle to have a beach day at Nacpan. You can even take a shuttle to the beach north of the town.
This beach with 4 kilometers of golden sand and lined with tall palms is often said to be the most beautiful beach of El Nido. Nacpan Beach is one of the famous Twin Beaches of the area, the other beach being Calitang, the smaller one of the two.
You'll find restaurants & kayak rentals around here. And it's not a bad place for a swim, either!
4. Kayak the attractions of Bacuit Bay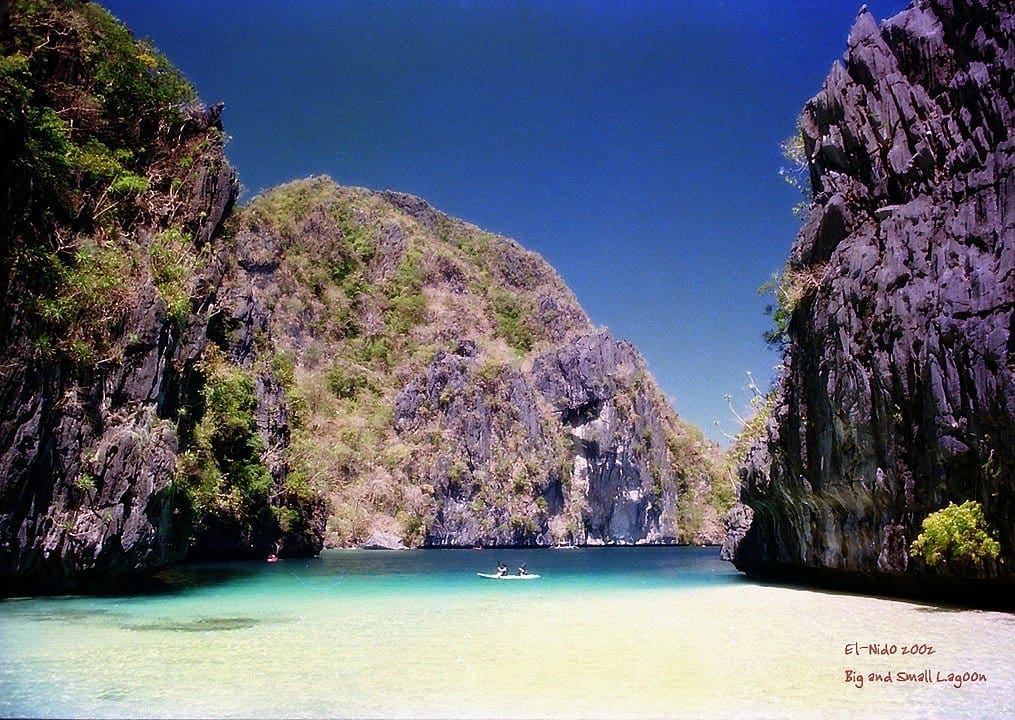 Bacuit Bay lies on the western part of the mainland and is a good place to go kayaking. You can rent a kayak and go see Small Lagoon & Big Lagoon and even visit the islets & beaches of Miniloc Island. (You can either rent kayaks and put them in the boat that you're touring on or you can rent them at the mouth of the lagoons.)
There are over a dozen islands in the Bacuit Bay and the area is also home to islets, several lagoons & dark limestone cliffs. Also, look for Cadlao Island which has the highest peak in the group of the islands. This island has its own beaches & lagoons.
If you're not keen on kayaking, you can do just the boat tour to the attractions of the bay.
5. Swim into Small Lagoon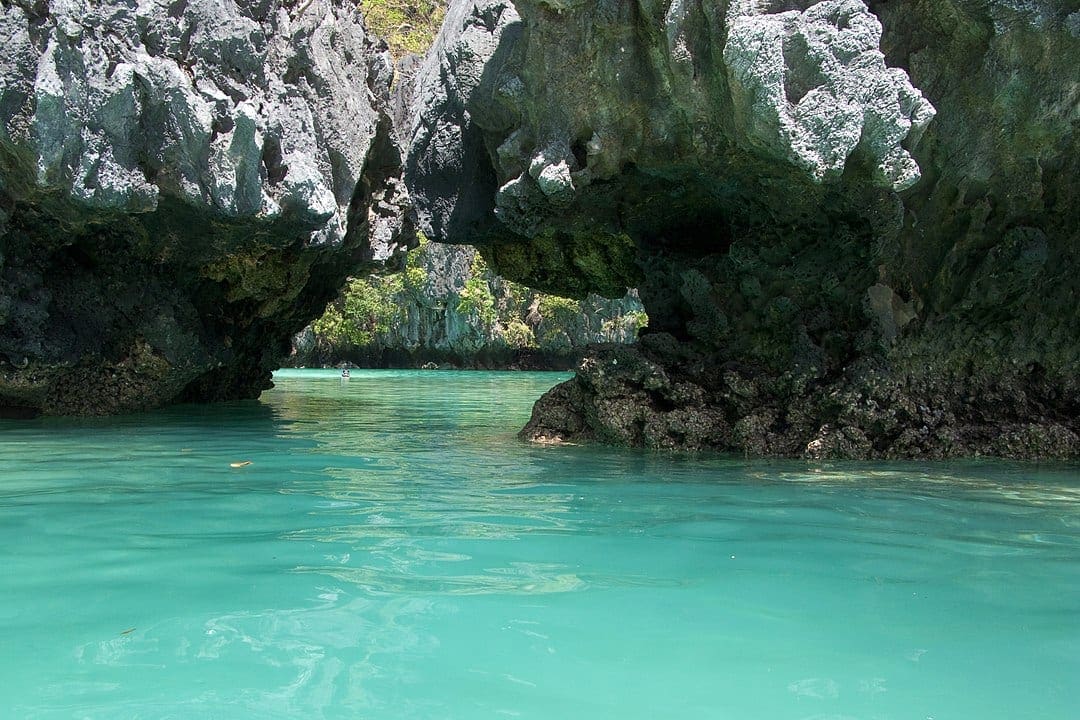 Small Lagoon is a beautiful looking, almost hidden lagoon surrounded by towering cliffs and offering the opportunity to snorkel. If you're looking for something more adventurous, you can try diving off the cliffs. You can visit this lagoon by opting for Tour A of the island-hopping boat tours.
To get into the lagoon there's a tunnel under the rocks, which acts as the access to the natural pool. Many tourists to El Nido pick this tour just to be able to swim through that channel, as it's a very unique thing to do in El Nido.
6. Make sure you DON'T miss Big Lagoon!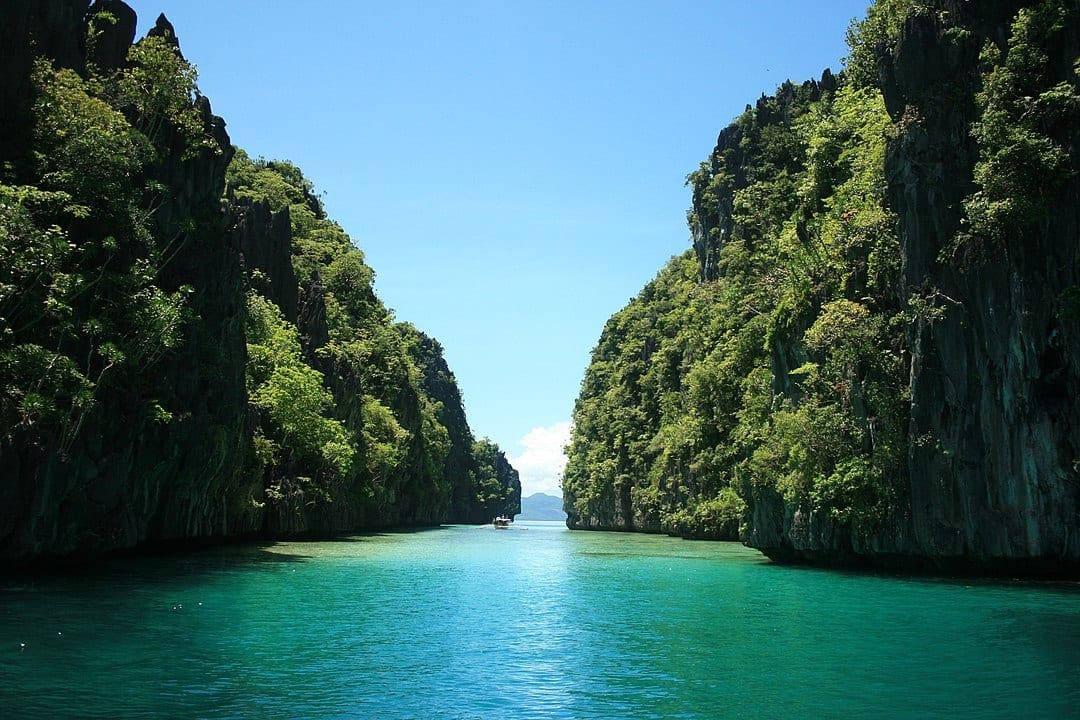 Also included in Tour A is Small Lagoon's big neighbor, Big Lagoon. In fact, it's one of the biggest lagoons that's open to visitors and is a must-visit. The shallow & narrow entrance to the lagoon opens out to a grand sight — a big lagoon colored with deep aquamarine water.
This lagoon, like the small lagoon, lies on the eastern side of Miniloc Island and you might be allowed to swim in it. If not, you could rent a kayak at the entrance and spend some time in the Big Lagoon, admiring the clear water and the rocks.
7. Check out Snake Island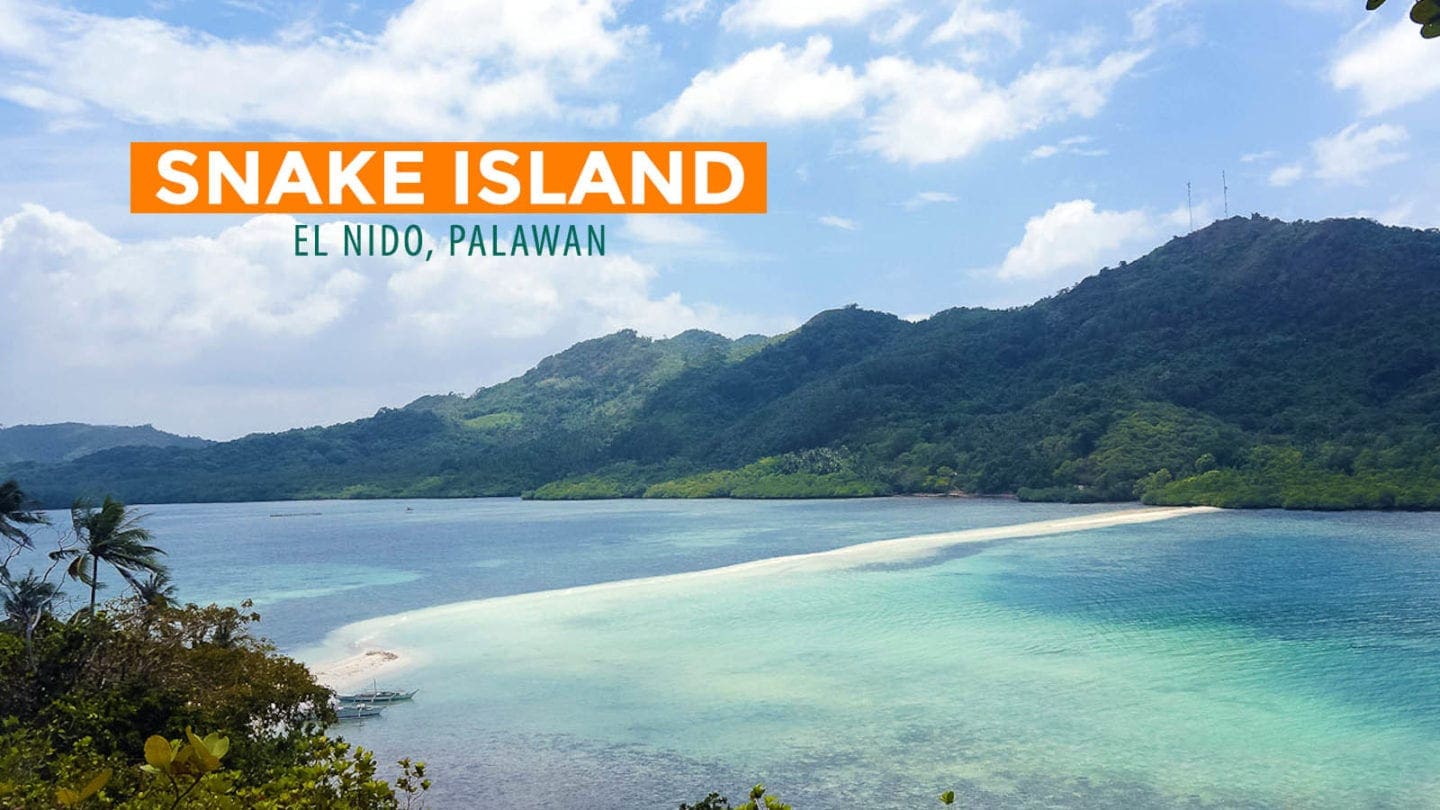 Snake Island, or Vigan Island, is another point of interest you should check out. It gets its name from a sandbar that connects the island to the mainland. The Sandbar is what seems to slither in between the landmasses looking like a long snake.
At low tide, the sandbar can be seen connecting to the island. To see this marvelous light-colored sandbar, you could opt for Tour B that has a stop here.
8. Look inside the Cathedral Cave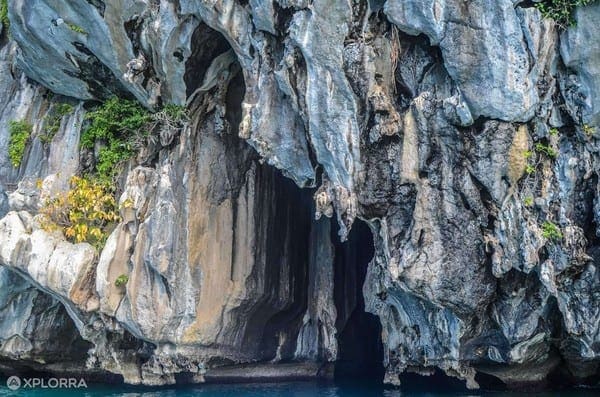 Also included in Tour B is this fascinating cave. Depending on the size of your boat, the tide, & the number of boats there when you arrive, your boat might take you in. Or else you get to see it from the entrance and you can take some pictures of the formations inside
If you're fortunate, your tour boat just might allow you to dive off the boat & swim into the cave to see the splendor inside!
9. Try the Canopy Walk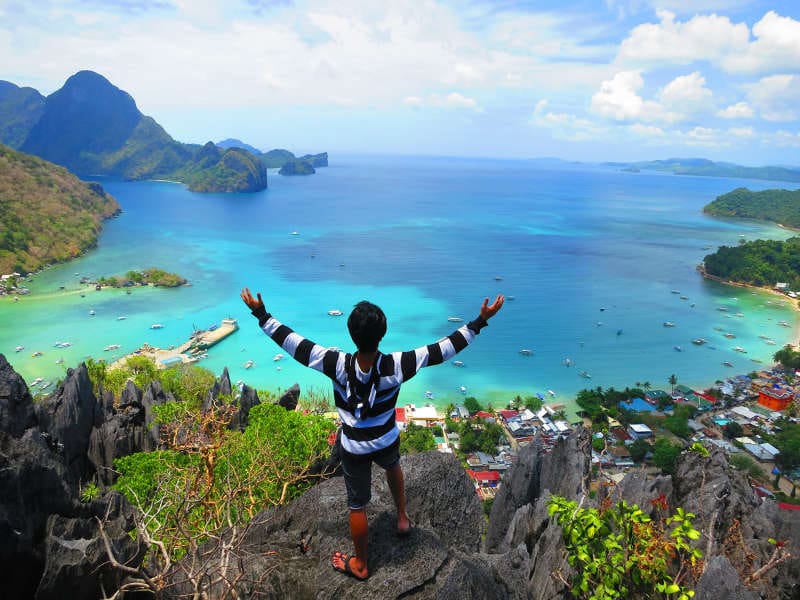 This is an interesting & eco-friendly hike to do when you're in El Nido. It's also one of the best hikes to do there because it's more like a rock-climbing trip that doesn't require you to be a pro. You'll be given some safety gear — helmet & harness — and there are cables & steps to help you navigate the steeper parts of it.
This not-so-strenuous climb is a walk up a limestone cliff called Tarrow Cliff. The walk takes you up the cliff and through a suspension bridge to a view deck that treats you to views of El Nido Town & the Bay. A very fun option out of the things to do in El Nido!
10. Watch an El Nido sunset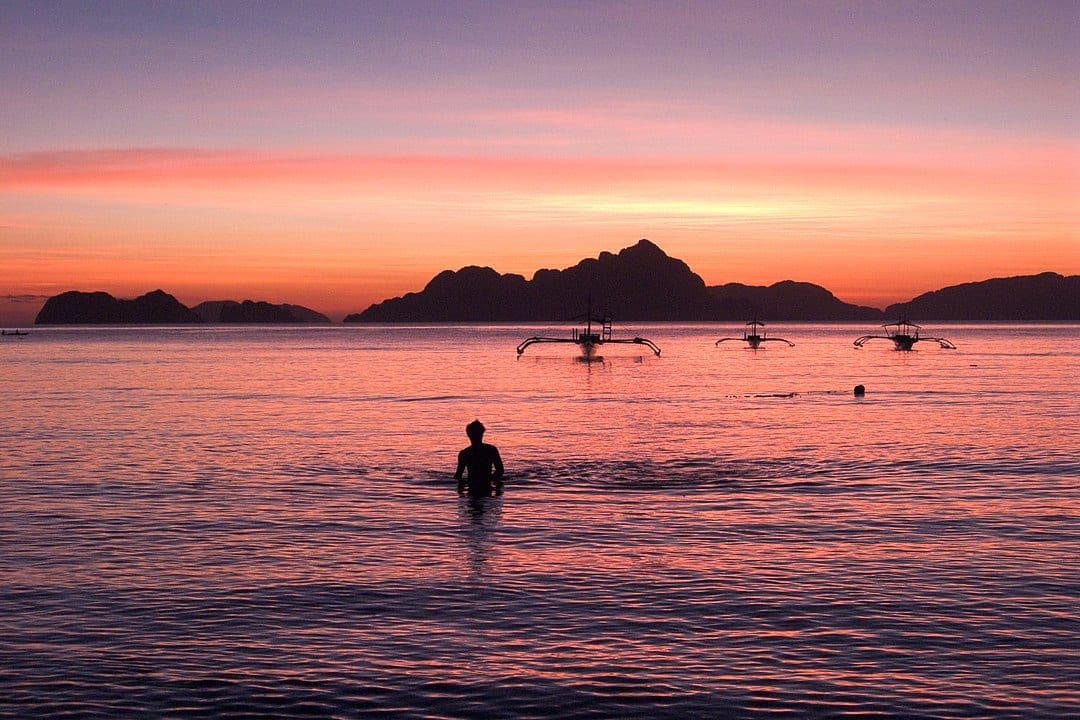 El Nido Town faces the west and looks out into Bacuit Bay, making it a place for spectacular sunsets. Get yourself a table at one of the restaurants facing the sunset or secure a place on one the beaches near there and you'll be able to see the sun go down behind the silhouettes of the islands of the Bacuit Archipelago.