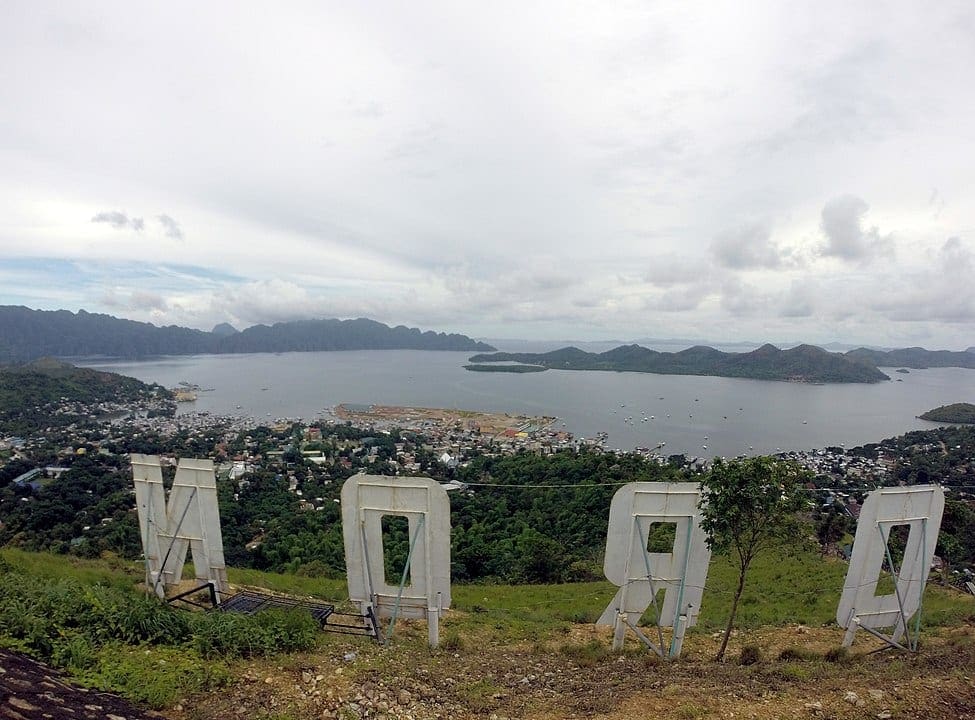 Coron lies in the Calamian Islands, in the Palawan Province in the Philippines. Now, Coron could mean 3 things. There is a municipality called Coron. And in it is the town of Coron and off the southern coast of the island of Busuanga where the town is, there is also an island called Coron. Coron – the municipality, lies on the eastern part of Busuanga Island. And Coron Town Proper in the southern part of the island is the busiest part. In the last few years, Coron has been seeing a lot of tourists come mainly to see the attractions of Coron Island and the shipwrecks in the bay beside it. Read on for a complete Coron travel guide!
History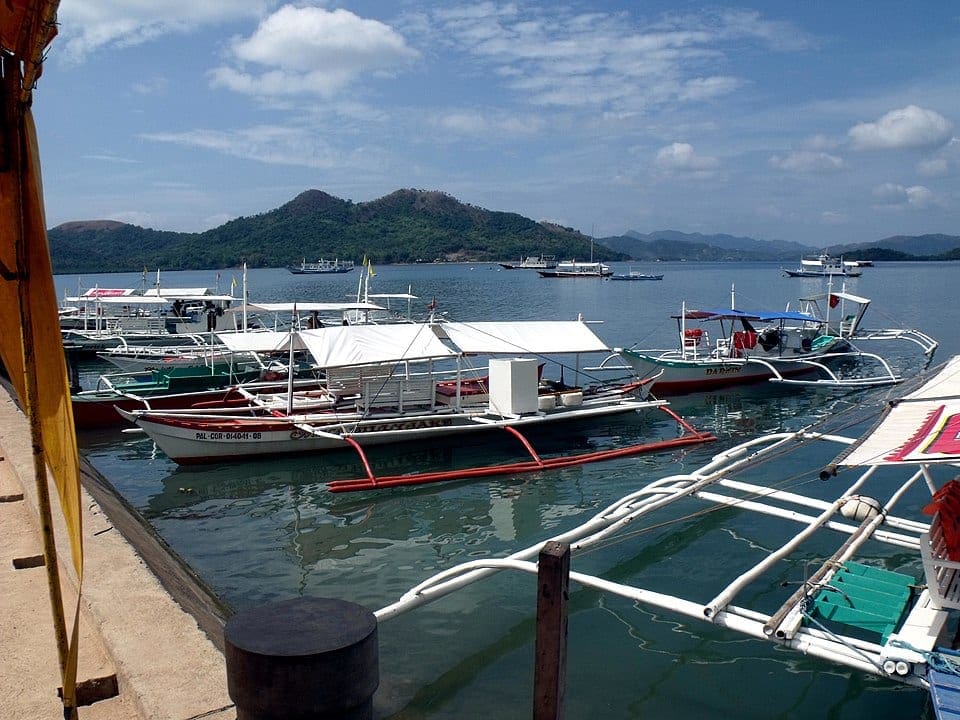 Tourism is one of the main industries of present-day Coron. Fishing is also big here. In the past, it's been a mining area and it has also had a wicker industry that did well for some time.
The history of Coron says that the Calamian Islands were occupied by some indigenous groups before explorers arrived in these parts. Coron was mostly occupied by the Tagbanwas who still thrive on the islands and co-exist with people who came by later on.
They still have a hold on Coron Island off the coast of Coron Town and although parts of it are open to the public, it is looked after and revered by the Tagbanwas.
What to see and do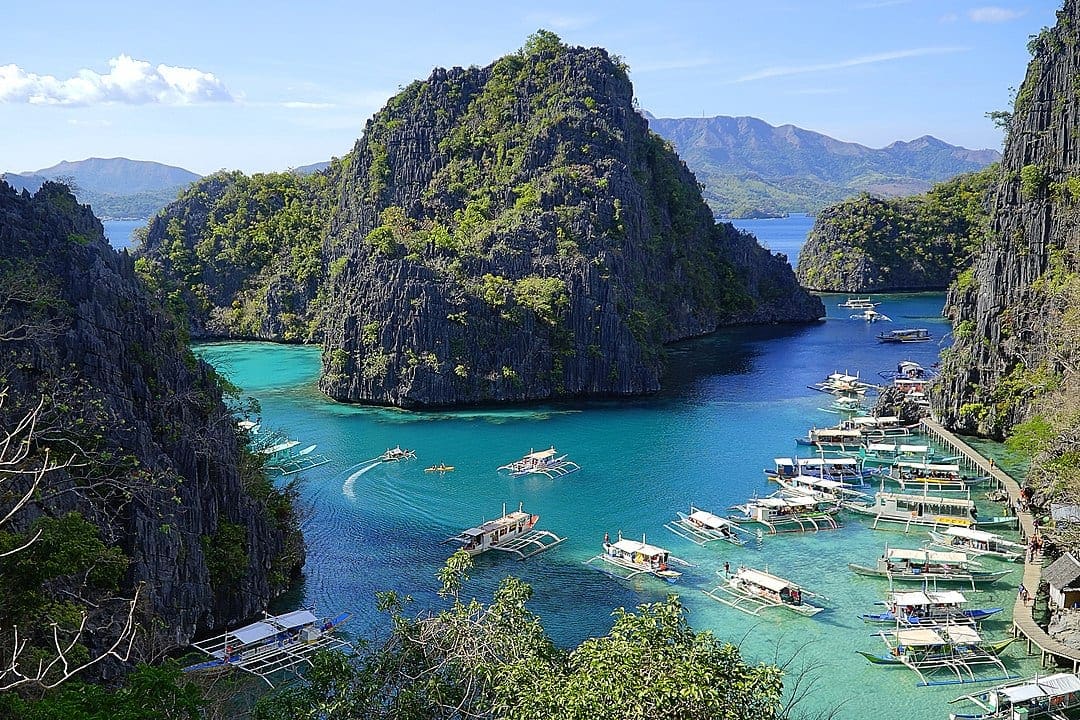 Arguably the most important part of a Coron travel guide: what should you do while you're there? Although Coron Town is seen as a base for day trips, the area around Coron Town Proper does have some places that might be of interest to visitors. A Coron Town Tour usually includes a ride around town and a stop at the Maquinit hot springs, which is a saltwater spring. Then there's Kingfisher Park, a place to spend some relaxing time in the middle of some greenery and beside the bay. Another major point on the bigger island is Mt. Tapyas that has a large Coron sign & a tall cross that's lit at night. Hike to the top of this mountain and you'll also be able to see views of the town, Coron Bay & some islands off Busuanga. Mt. Tapyas is also a popular sunset spot.
What draws most people to the town of Coron is the water around it and the island hopping it offers. Daily boat tours take visitors to Coron Island, the smaller islands in Coron Bay & the shipwrecks in the bay.
A visit to Coron is incomplete without a trip out to Coron Island to see its clear lakes that are a mix of freshwater & seawater. The water in the lakes is emerald green and they're surrounded by tall dark-colored Karst cliffs. Go below the surface of these waters and you'll see several rock formations and beautiful marine life.
Some of the major attractions on Coron Island are Kayangan Lake, Barracuda Lake, Twin Lagoon, Banul Beach, Atwayan Beach, & Smith Point Beach.
Some of the islands you should take a boat out to are CYC Island, Malcapuya Island, Banana Island, Bulog Dos Island, & Sangat Island.
Another thing you might want to do while you go island hopping is go snorkeling in the bay! There are several shallow coral reefs off the northern and western coasts of Coron Island.
And if wreck diving interests you, you can dive into the one dozen shipwrecks around here, most of them in Coron Bay. A whole fleet of Japanese warships that were attacked here during the second world war sank in these waters and still lie at the bottom quite well preserved, attracting divers from all over the globe.

For even more ideas on what to do in Coron that weren't included in this Coron travel guide, check out my post: Top 10 things to do in Coron.
Food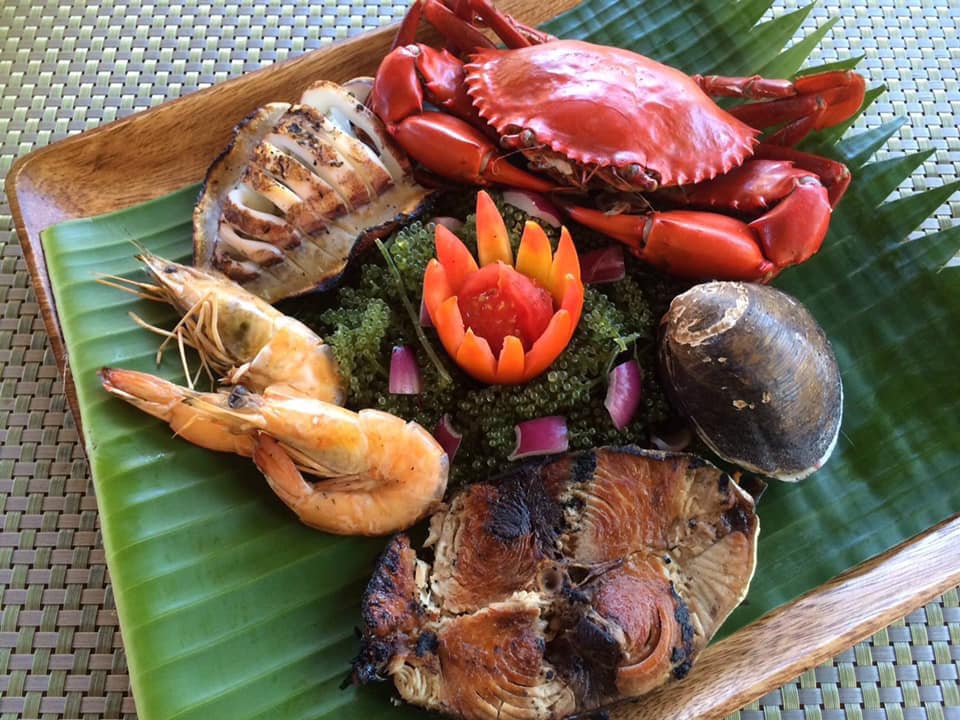 Coron has all kinds of food to offer visitors to the island. There are Italian, Tex Mex, Spanish & Korean restaurants, and many restaurants serving all kinds of international food.
As for the local food, you'll find a lot of seafood here. You'll find everything from crab to prawns and calamari. Grilled fish is part of the staple diet. Other specials here include pork sisig, sinagang (a soup), eggplant salad, grilled kibao (which is the local clam), seaweed salad, adobo, kare kare, & mee goreng. The places to look for local food is in the carinderia-style restaurants, which are the Filippino local eateries you'll find around town. There are many choices here, portions are large, & prices are not high.
If you'd like to try a communal meal, look for boodle fight. That's what these meals-to-be-shared are called.
Another must-have experience while in Coron is the boat food. When you take a boat tour, you'll stop for lunch in the middle of the day and eat food that's cooked on the boat. It's usually a local fare of grilled fish, sometimes grilled chicken, some salads, some pork maybe, fruits, and a few other dishes.
For specific restaurants to go to that aren't included in this Coron travel guide, check out my post: Best Restaurants in Coron.
Shopping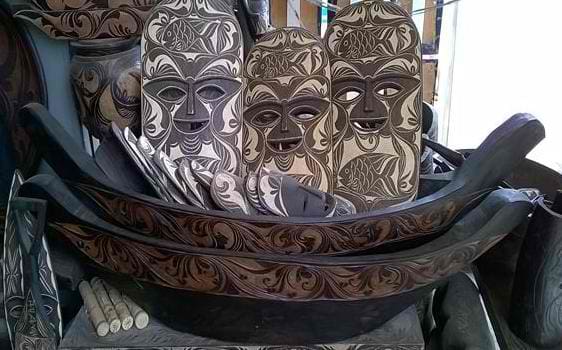 Coron Town on Busuanga Island is where you do all your shopping while you're in Coron. The town has shops to cater to your swimming & diving needs and all your essentials. There are also a number of shops selling souvenirs.
Coron Town Tours have shopping segments where you're taken to places where you can buy local products, gifts & souvenirs. Or you can pick them up at the Coron market. Some suggestions for things to take back with you are wooden crafts, cashew nuts, handmade bags & wallets, and jewelry.
Geography
Coron, both the municipality and Coron Island, lie in the Sulu Sea and are popular tourist attractions in the Palawan area of the Philippines.
These islands of the Calamian are known for white-sand beaches along Coron Bay, Karst formations, the lakes hidden within them, & the shallow coral reefs around Coron Island.
Accommodation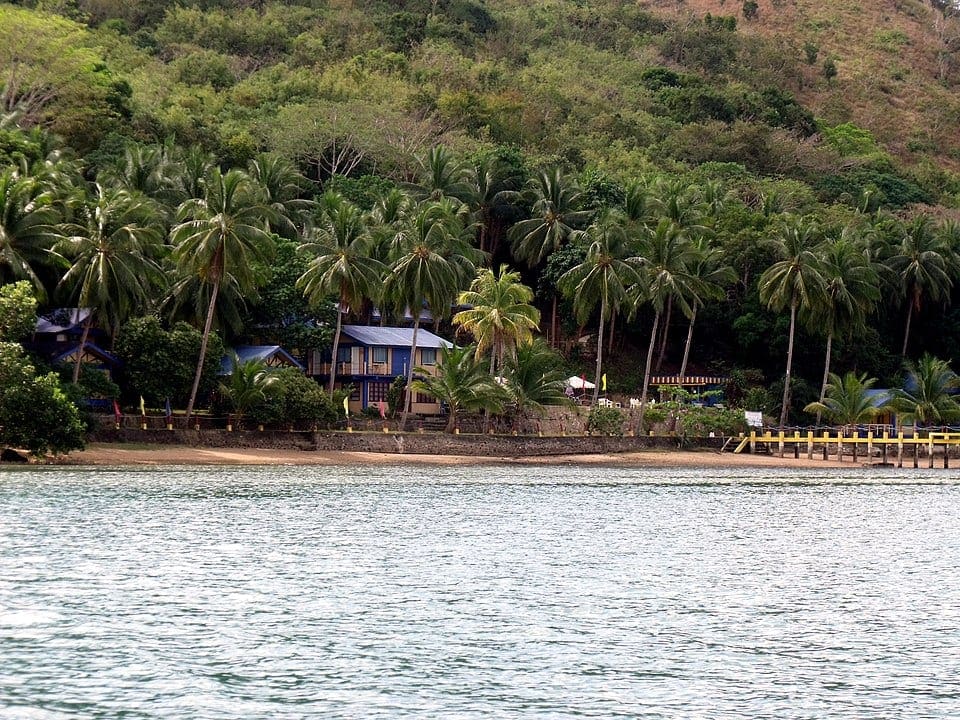 For those who want to visit Coron, Coron Island and the many islands around it, the place to stay is Coron Town on the island of Busuanga. That's where most of the accommodations are situated.
Coron Town and its surroundings have many hotels, resorts, hostels, and B&Bs. And some of the islands of the main island have cottages and allow camping.
Transportation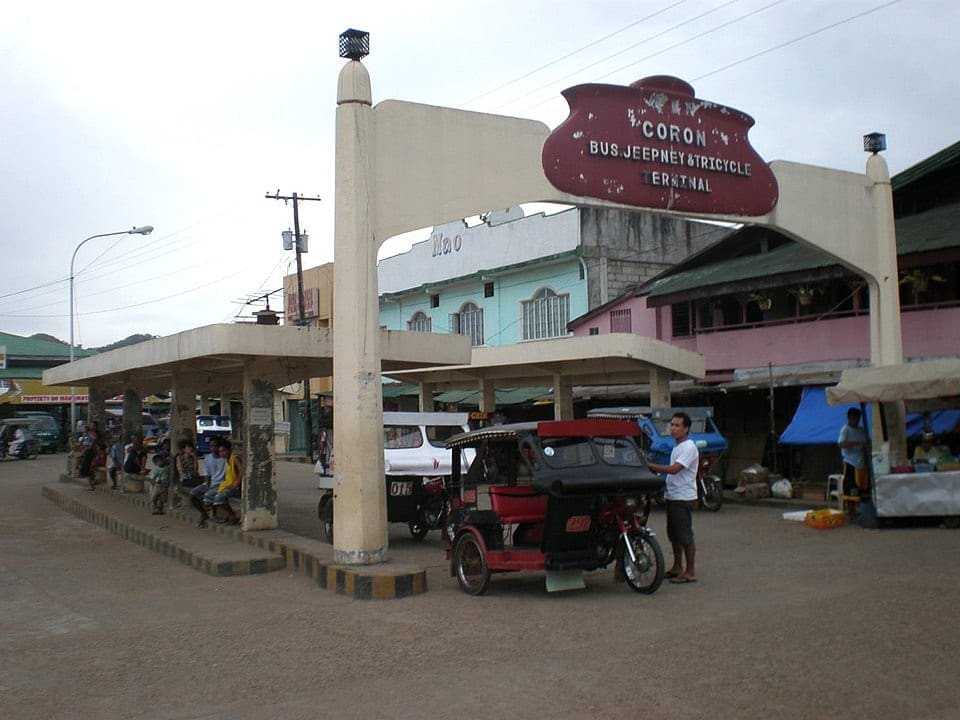 To get to Coron, you can take a flight from Manila or Cebu. Or you can take ferries or boats from Manila, Puerta Princesa, or Mindoro Island.
From Busuanga airport, also called Francisco B. Reyes Airport, you can take a van into town or you can opt for a tricycle drop to your accommodation. You can also hire these trikes to go around Coron Town. Yet another thing you can do is rent a motorcycle and explore the island.
One thing you will and must do is take a boat tour to Coron Island or go island hopping. There are both group tours and private boat tours for you to choose from. Some private boat tours allow people to share a boat, making it less expensive than an exclusively private boat. If you'd like to avoid all the crowds and would like to go out on your own, or even set your own island-hopping itinerary, you can rent a Bangka with nobody but the captain in it and choose your route.
Best time to visit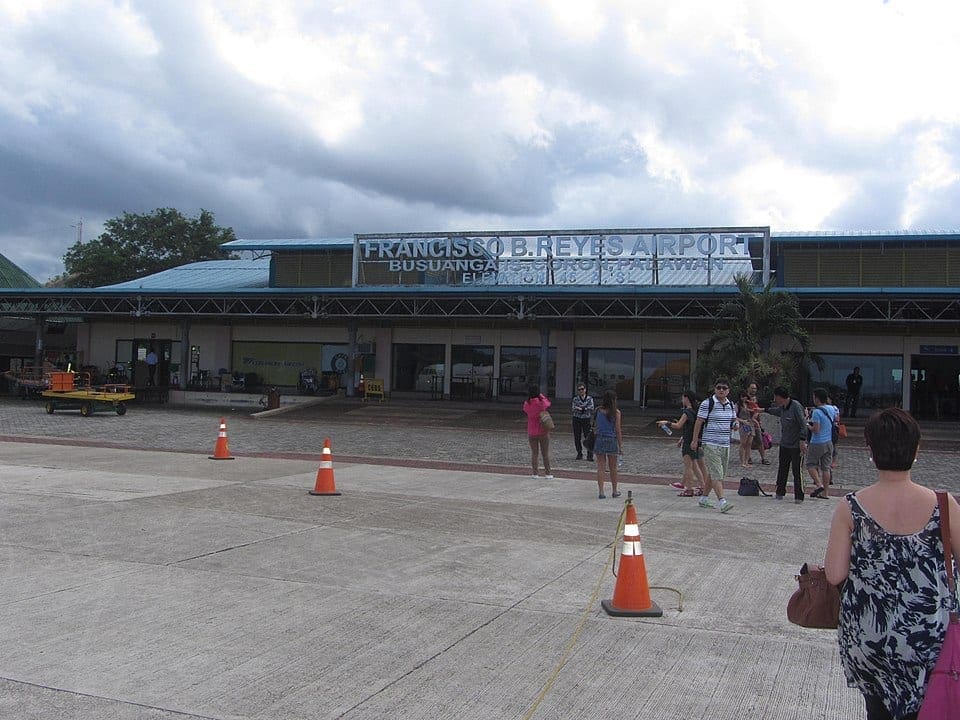 The Coron area is pretty warm throughout the year. However, it receives rain mostly from June to September. As such, it might be better to visit between the months of October and mid-June. The driest months are February & March.
Nearby destinations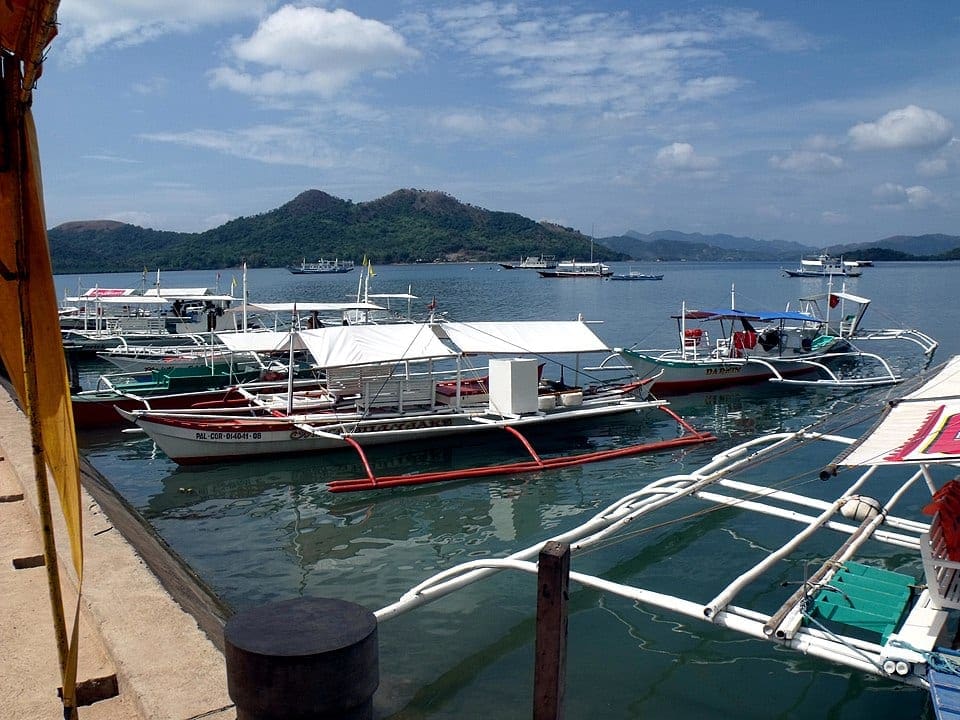 Despite this being a Coron travel guide, there are some amazing places nearby to check out as well. If you want to see Busuanga Island beyond Coron Town, you could ride to see Concepcion Falls, a small waterfall on the western half of the island. Or do a boat tour to Black Island off the western coast of Busuanga. There are some dark limestone rocks and a couple of caves you can swim in!
Other destinations you might want to consider while you are planning your Coron Trip are El Nido, Cuilon, & Puerta Princesa.