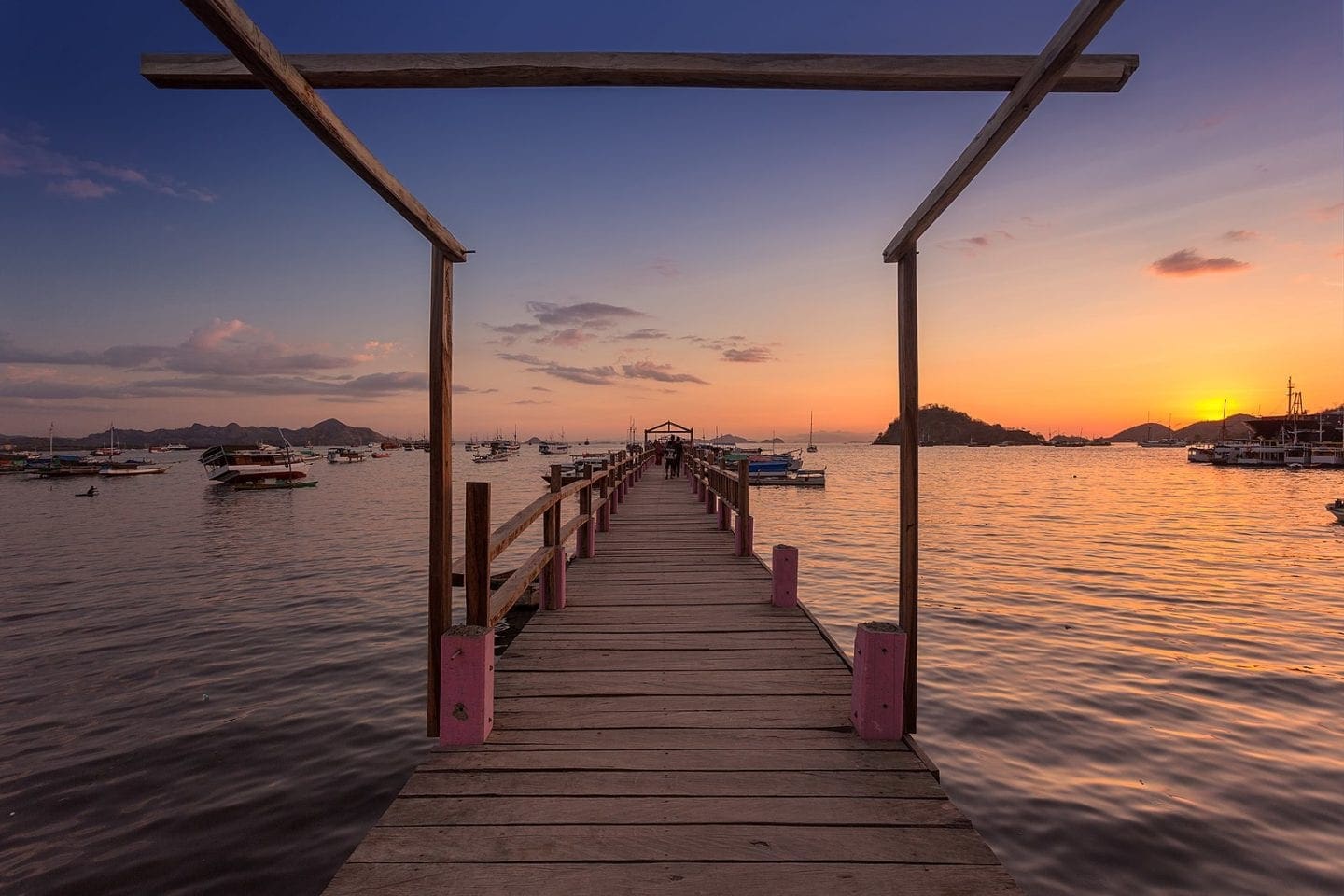 Labuan Bajo is a small town on the island of Flores in Indonesia. People go to Labuan Bajo for the sea views, the waterfalls, to see some caves, and most importantly, to see Komodo dragons. If you're planning a trip there, this list of the top 10 things to do in Labuan Bajo is sure to come handy.
1. Go see Komodo dragons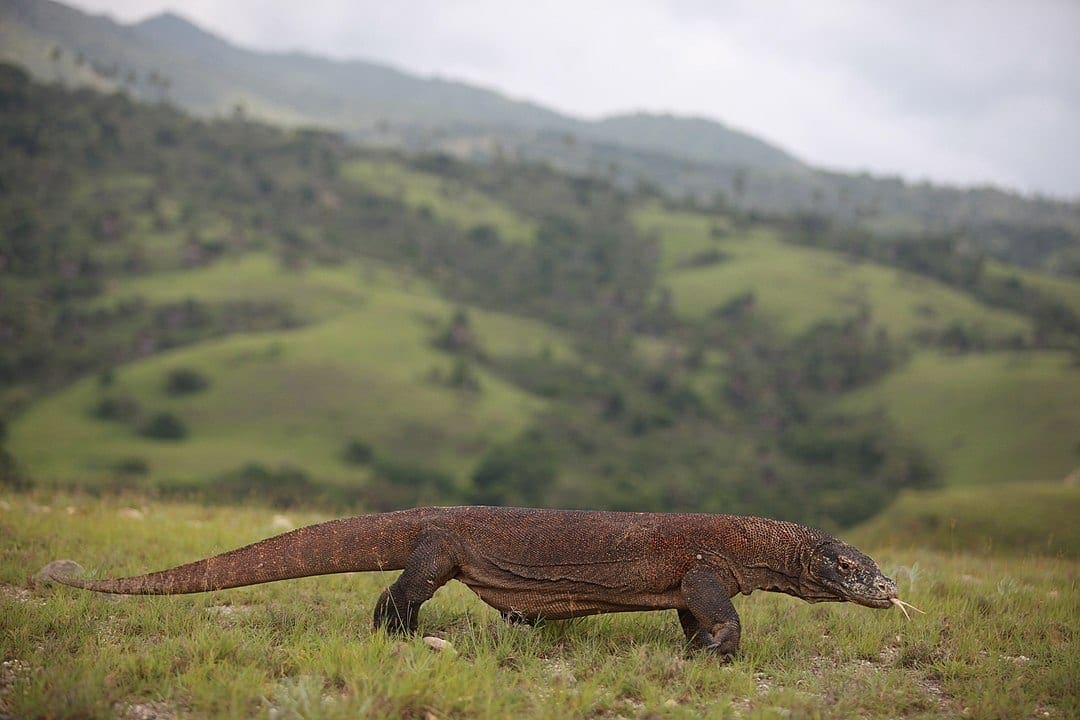 Labuan Bajo cannot be separated from the Komodo Dragon. & that's not because this is where the dragons live, but because this is where most of the tours to see the Komodo dragon begin.
The Komodo dragon is said to be one of the closest living relatives of the dinosaur and it's one of the most dangerous reptiles. If you're in Labuan Bajo, it means you can either see these reptiles at the Komodo dragon National Park or on Rinca Island.
In both places, there are rangers who take you on hikes that allow you to see the dragons in their natural environment.
2. Get some great photographs at Padar Island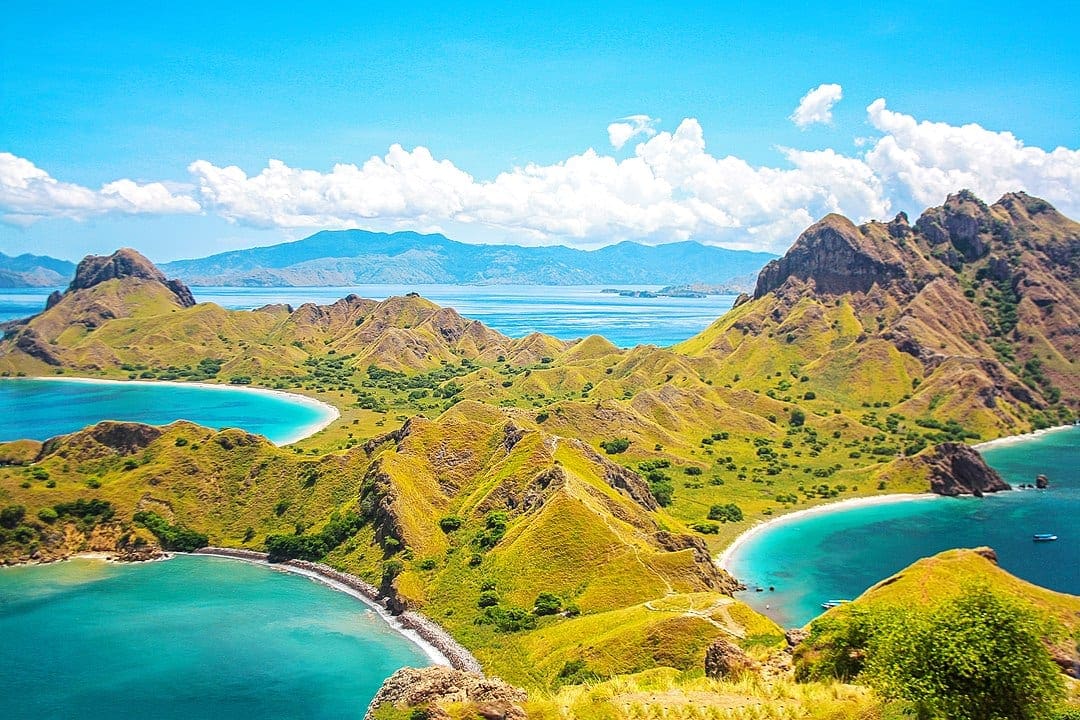 When you take a boat out to see the Komodo dragons, you'll want to make a stop at Padar Island. Situated between Komodo Island and Rinca Island, it's a must-visit considering the kind of pictures you'll be able to bring back from there!
When you get off your boats and on to the island, you can hike up to the highest point and you'll see the place's most famous sights from there. You'll get to see hills of the rocky island and some half-moon bays. Take a better look at them and you'll see that the beaches are different colors! There are a couple of white sand beaches, a dark sand beach, & a pink beach.
If you can be there early in the morning or late in the evening, you can catch a sunrise or sunset from this breathtaking location. The hike up is not a very long one, it's just quite a steep one, but one you won't regret going on.
3. Spend some time at Pink Beach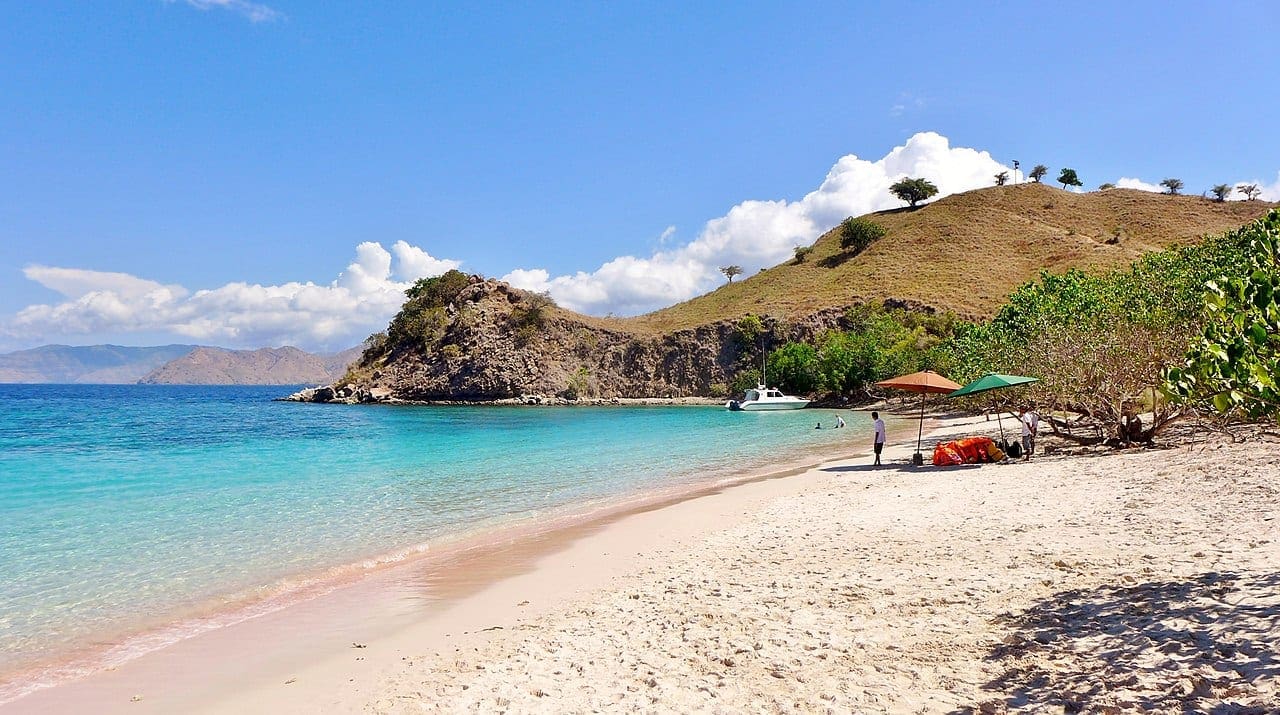 Now the Pink Beach is another place you don't want to miss seeing up-close. It's a gorgeous sight & one of the most popular things to do in Labuan Bajo. The sand here is actually white and the pinkness is from the microorganism that lends color to the red corals out at sea. When the red of the foraminifera mixes with the white of the soft sand here, what you get is a pretty pink beach.
Also called the Pantai Merah, Pink Beach is a great place to relax on the sand, swim, & even go snorkeling.
4. Check out Amelia Sea View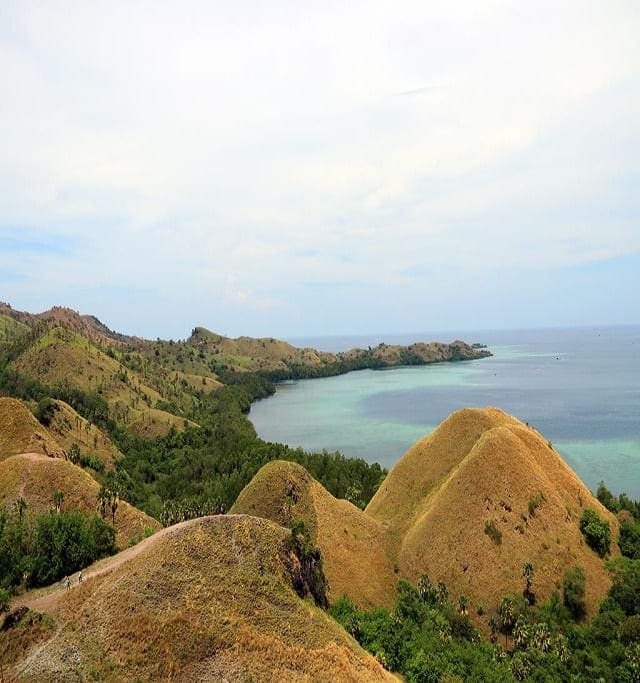 Back on Labuan Bajo, one of the popular vista points is Amelia Sea View. Also called Love Hill, it calls for a hike up the rocky coast and once you're up there, it's a scenic picture of green hills & sweeping sea views.
Amelia Sea View is also a good place to see the sun come up or go down. It could be a bit hot for you if you plan to trek in the afternoon hours though.
5. Swim in Rangko Cave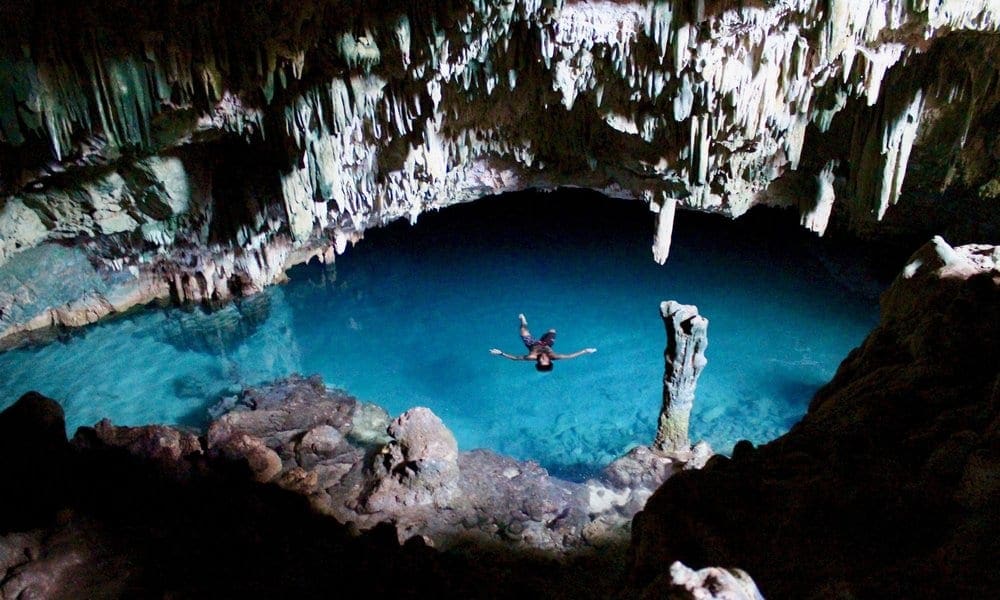 Not very far away from Amelia Sea View is Rangko Cave. Rangko Cave is a sea cave with stalactites and stalagmites and a pool of warm seawater that you can swim in.
Rangko is almost a hidden gem. You might need a local tour guide to get you there without getting lost, so it's one of the more interesting things to do in Labuan Bajo. Or you could rent a car or a scooter out to the area and find a fishing boat from the village to take you to the cave & back to the village.
6. See the 'mirror effect' in Batu Cermin Cave
Batu Cermin Cave is a more-visited cave near Labuan Bajo. Just around 4 miles out of town is Flores island's Mirror Rock Cave. What has won it this name are the minerals on the rocky walls of the cave. When sunlight filters through a gap in the cave, the minerals act like a mirror, reflecting the light. It is this play of light that people come here to see.
To see the phenomenon, you'll have to go in the morning usually between 9 & 10 when the light hits the opening on top of the cave. This place requires you to pay a fee to enter and the entry is regulated to make sure that large crowds don't damage the rock formations in the cave.
You could hire a guide to take you in there. Otherwise, you could check with your tour to Komodo Island and see if it has a stop here at Batu Cermin Cave, as some do.
7. Drive out to a waterfall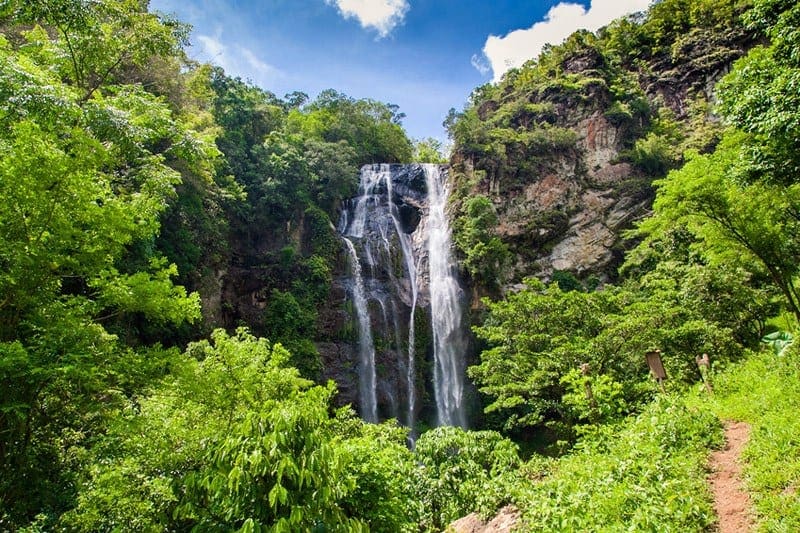 Southeast of Labuan Bajo are two waterfalls by the names of Cunca Wulang & Cunca Rami. These are also short trips from the Labuan Baju's 'main road', so they are easy things to do in Labuan Bajo.
You have do a bit of a hike through some forested area to get to the waterfalls. You can take a dip in the pool at the foot of the Cunca Wulang Waterfall or you could cliff jump if that's what gives you a high.
Cunca Rami Waterfall is further out and in a valley. The falls are higher here making it quite a beautiful sight. You can take a dip in the water here too.
8. Go bat-watching at Kalong Island

Kalong Island is a small island just off Komodo Island. It's also called the bat island for it's home to the Flying Fox. If you get here at dusk you can see these bats in flight.
The island is an uninhabited one and also has some mangrove forests around it. Boats dock near here so that tourists can watch the spectacle of bats crowd the airspace as they fly out of the island. You might also be able to catch this sight in the mornings, when the bats fly back.
9. Take advantage of the cultural tourism on Wae Rebo Village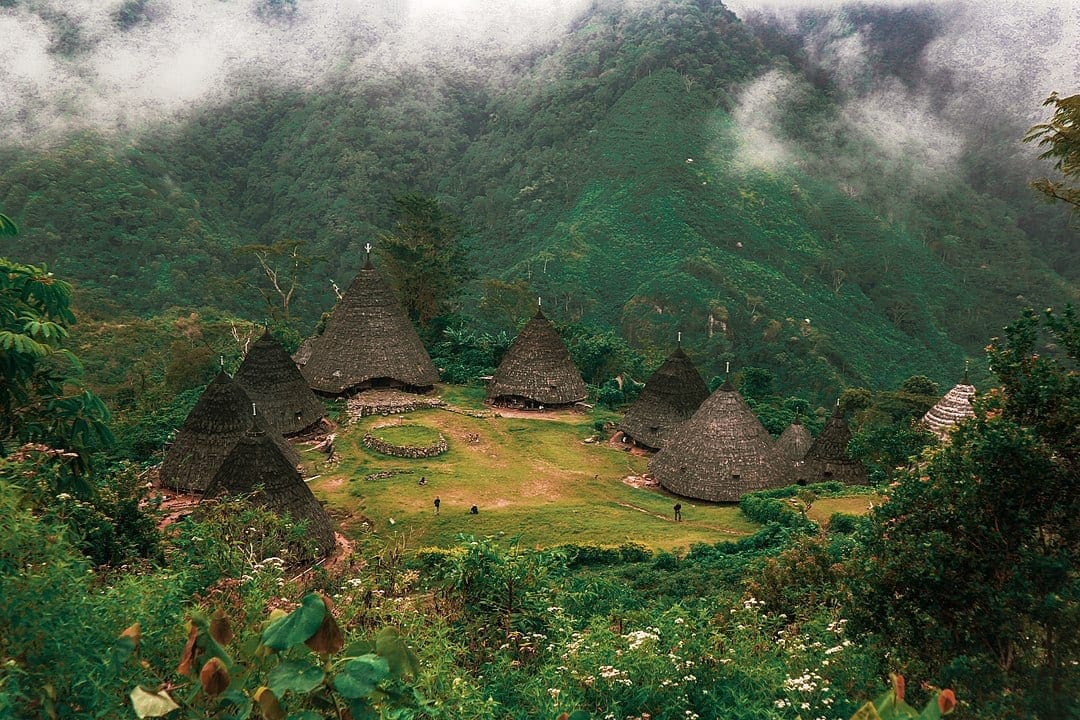 If you have a couple of extra days to spend at Labuan Bajo and would like to experience some indigenous culture, head to Wae Rebo Village. It's one of the most culturally enriching things to do in Labuan Bajo.
Wae Rebo is a village inhabited by some indigenous people who have kept their traditions pretty intact by choosing to stay here in the middle of forested mountains. They still live in traditional thatched houses called Mbaru Niang. They are, however, welcoming to people who might want to come and see their lifestyle & spend some time in their midst.
They live in conical thatched dwellings that have provisions for storing food, seeds for the next crop, & spaces to honor their ancestors, apart from their living quarters.
You can even spend a night at their guest house.
10. Take in the views of Puncak Waringin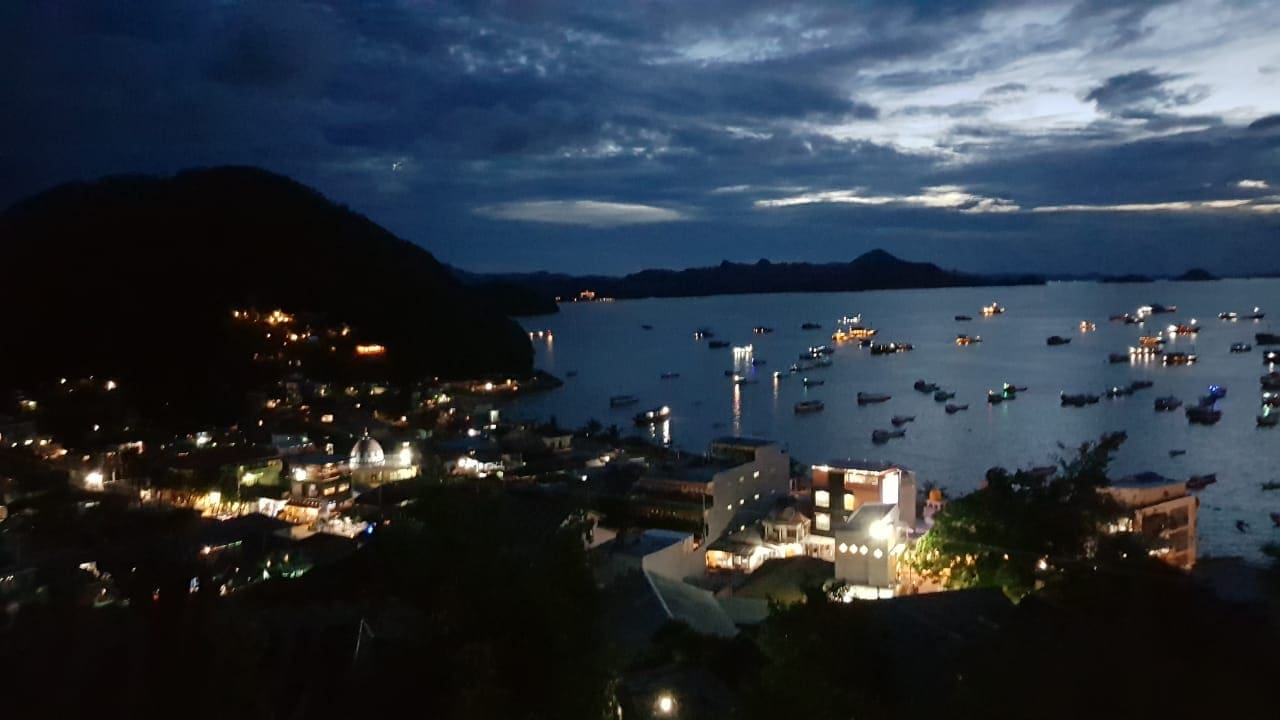 Puncak Waringin is a vista point close to town. A few minutes walk up the hill takes you to a deck that offers views of the sea, the port area, & the islands nearby.
Puncak Waringin is also a great place to be at sunrise or sunset, not just because of the views but also because it's very easy to get to.