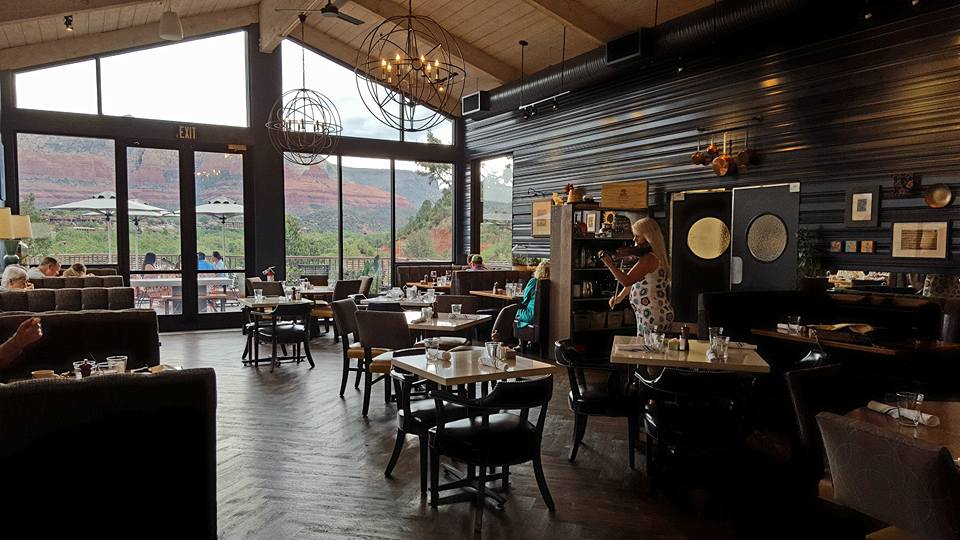 Sedona's restaurants do justice to the tourist destination by adding to the experience. Since the red sandstone landscapes are what attract people to Sedona, many of the restaurants make sure to include views of its famous surroundings. Several restaurants in Sedona have patios and large floor-to-ceiling windows that allow you to look at the formations and enjoy the red-rock sunsets. There are a few creekside restaurants, too, that make use of the flowing water to add to the ambience. You'll also find upscale and casual restaurants, & some smaller eateries too in this tourist town. Here's a list of the best restaurants in Sedona, Arizona!
1. Dahl & Di Luca Ristorante
One of the best restaurants in Sedona is Dahl & Di Luca Ristorante. Its fine dining, fine food, & fine service give this old school Italian restaurant its charm. This restaurant has been serving Sedona for over 20 years now & is a preferred place for date nights & celebrations.
Dahl & Di Luca Ristorante has indoor and outdoor seating. If you want the full fine-dining experience ask to be seated inside. If you'd prefer going more casual try the patio seating. Some specials here are their burrata appetizer, calamari, arancini, seafood pasta & tiramisu. The restaurant tries to keep all its produce & meats organic. It also prefers local ingredients.
2. Elote Cafe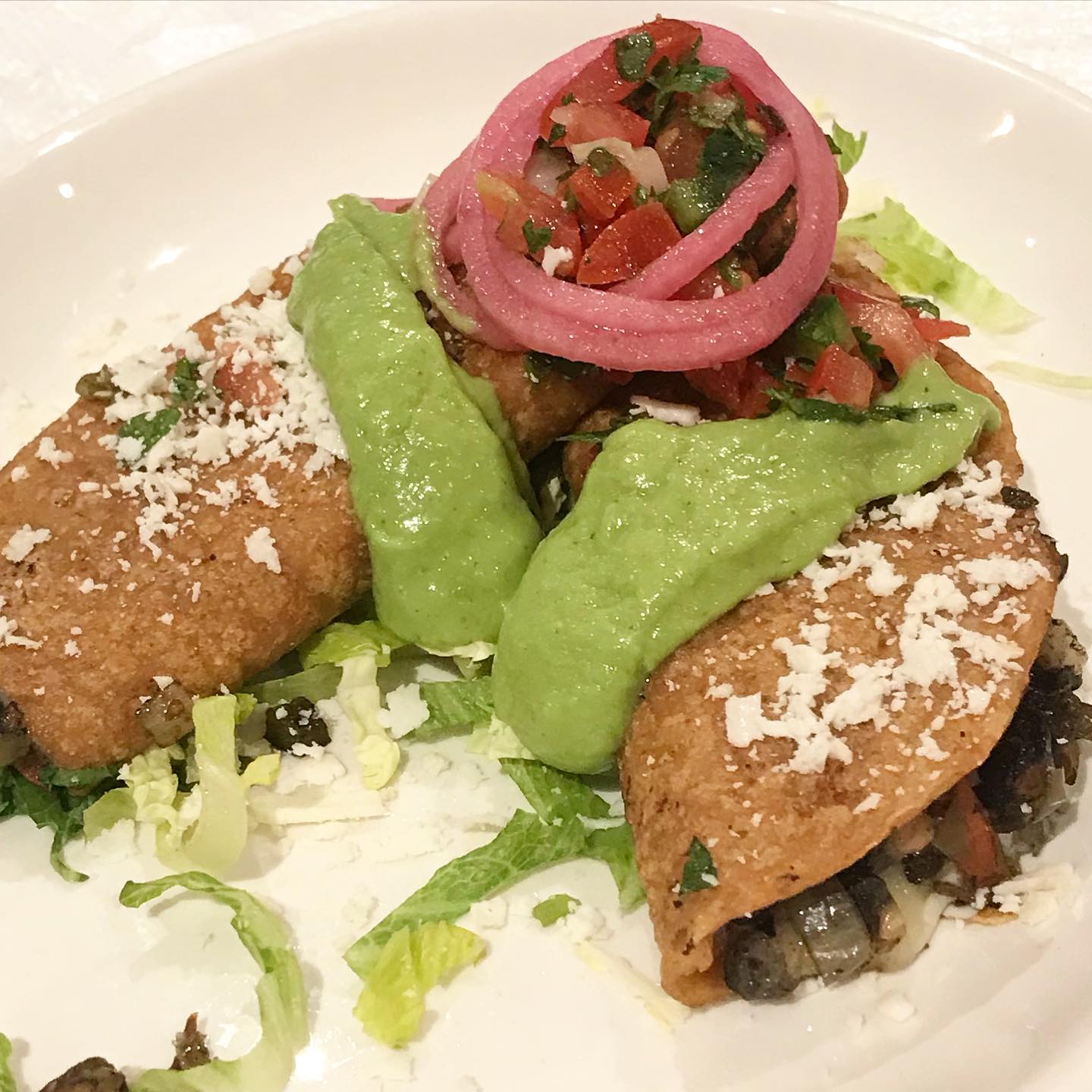 For authentic Mexican food, a highly recommended place is Elote Cafe. Owned by chef Jeff Smedstad, this restaurant is liked for its delicious food, warm & comfortable atmosphere, and friendly & professional staff.
The popular dishes on the menu here are prickly pear cactus margaritas, carne asada, & pork cheeks. You should also try their Mexican chocolate ice cream! Other big hits here are the brisket enchiladas & elote (grilled corn – Mexican street food style).
When you make your reservations, see if you can get seated someplace where you can watch a red-rock-sunset.
3. The Hudson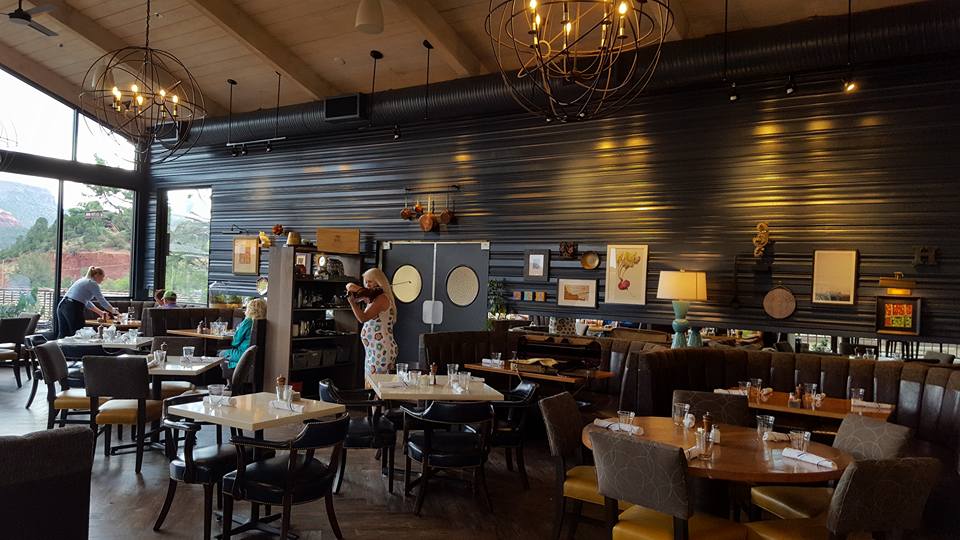 Another one of the best restaurants in Sedona with great views of the red rock landscapes is The Hudson. It's done up in modern-industrial-type interiors & is a neighborhood restaurant serving American comfort food.
The mushroom burger here is pretty popular. They also take a lot of pride in their burgers, salads, ribs, & prime steaks. People also come here for the wine, cocktails, & desserts. The portions served here are decently sized and the prices are not too high. It might be a good idea to make your reservation before you go.
4. Tamaliza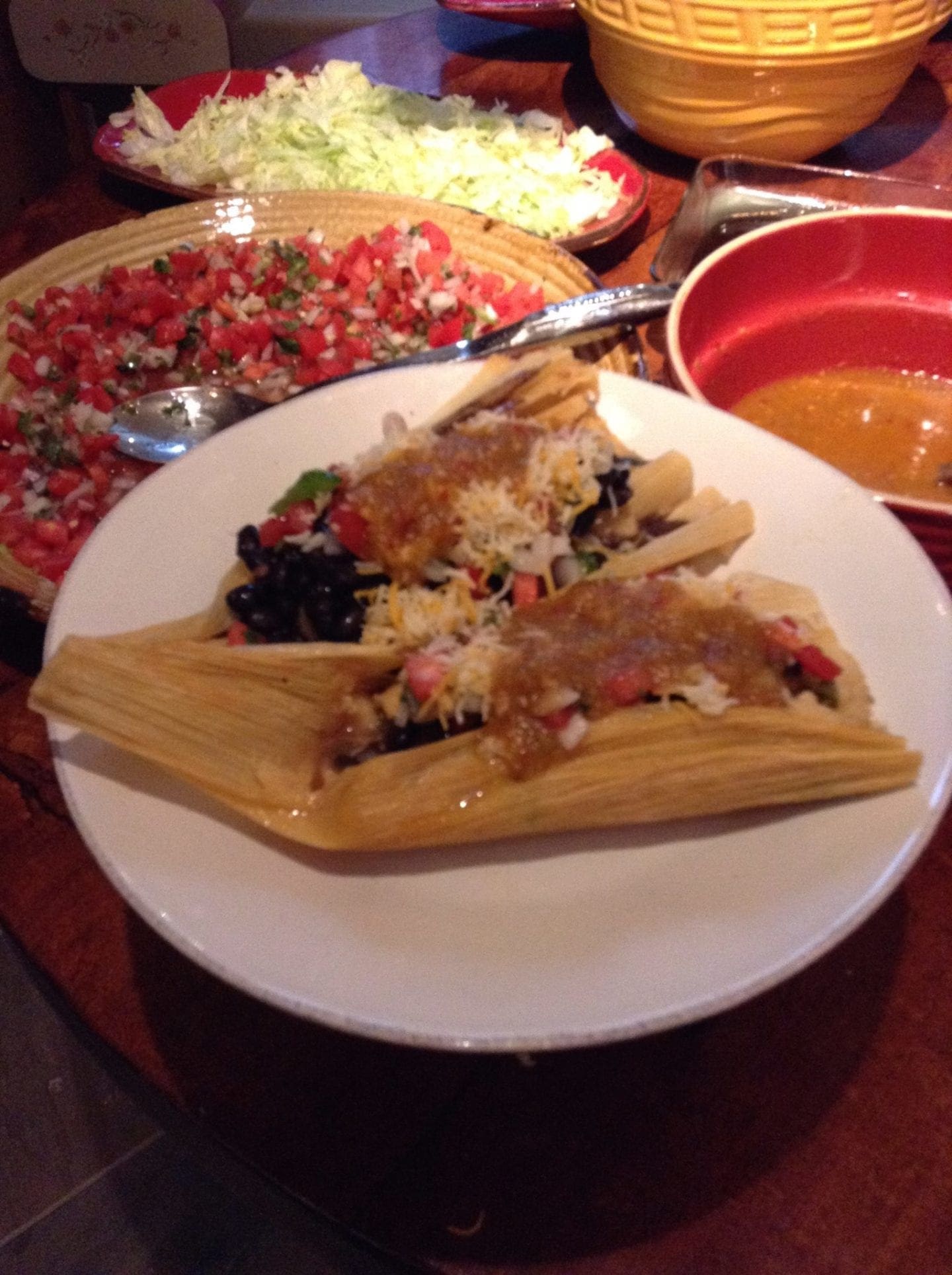 Also offering the views of the land along with some good Mexican food is Tamaliza. This is a small, simple, family-owned restaurant in Sedona. They have tables outdoors too.
Here you can have home-cooked style food & it's known for its freshness & deliciousness. Tamaliza prepares chicken, pork, & beef dishes and has a lot of vegetarian options as well. However, what's most famous here are the tamales!
5. Mariposa Latin Inspired Grill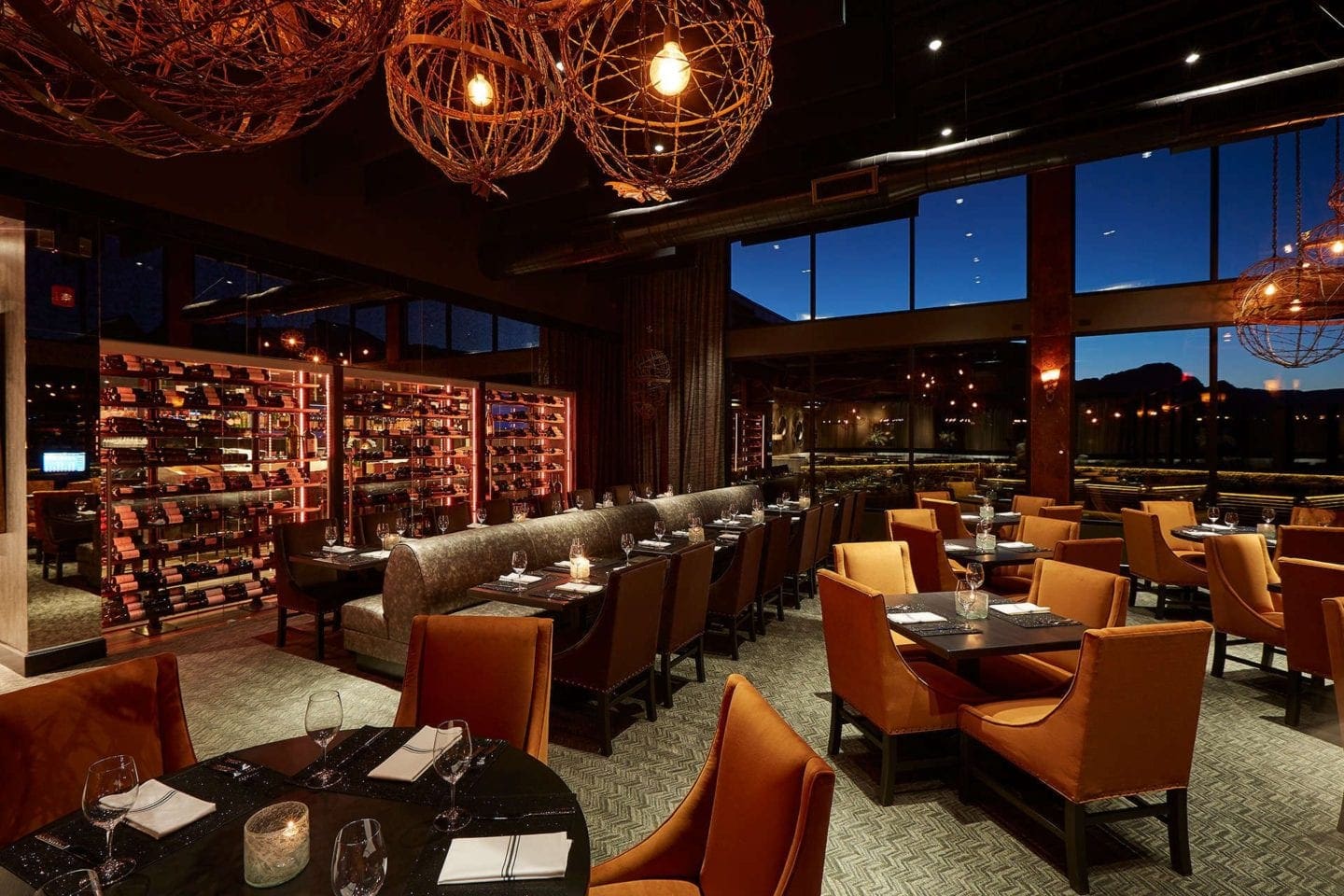 Mariposa Latin Inspired great also has great food & is surrounded by the sandstone formations of Sedona. It is one of the best restaurants in Sedona~ Owned by Lisa Dahl, the same person who owns the famous Dahl & Di Luca Ristorante, this restaurant focuses on dishes from south America.
This Dahl restaurant promises food cooked with organic produce, meat, & seafood. They have a good wine list and pretty good service to go with it. Reservations are a must, so make sure you do them well ahead of time.
6. Tii Gavo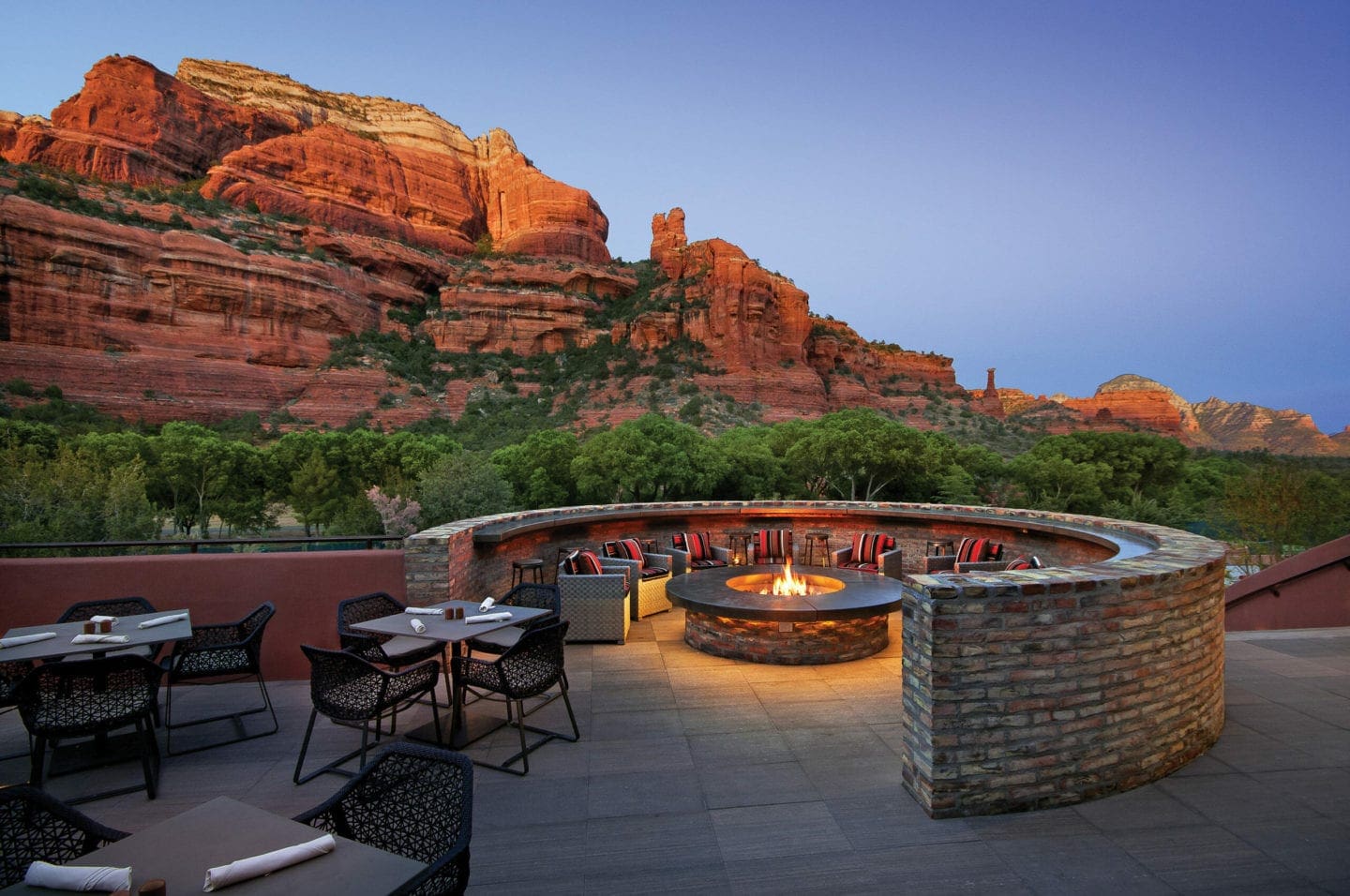 Tii Gavo restaurant treats its visitors to not just good food but also sights of the Boynton Canyon. The large windows of the restaurant are perfect for the vistas & there's also patio dining for those who want to dine out in the open. If you're visiting during the cold season, there are outdoor fire pits to make it comfortable.
Tii Gavo restaurant is open only to guests who stay in Enchantment Resort in which Tii Gavo is situated. This restaurant also serves Sedona's favorite Elote & Prickly Pear Margarita, too. The service here is top notch.
7. Cress at Oak Creek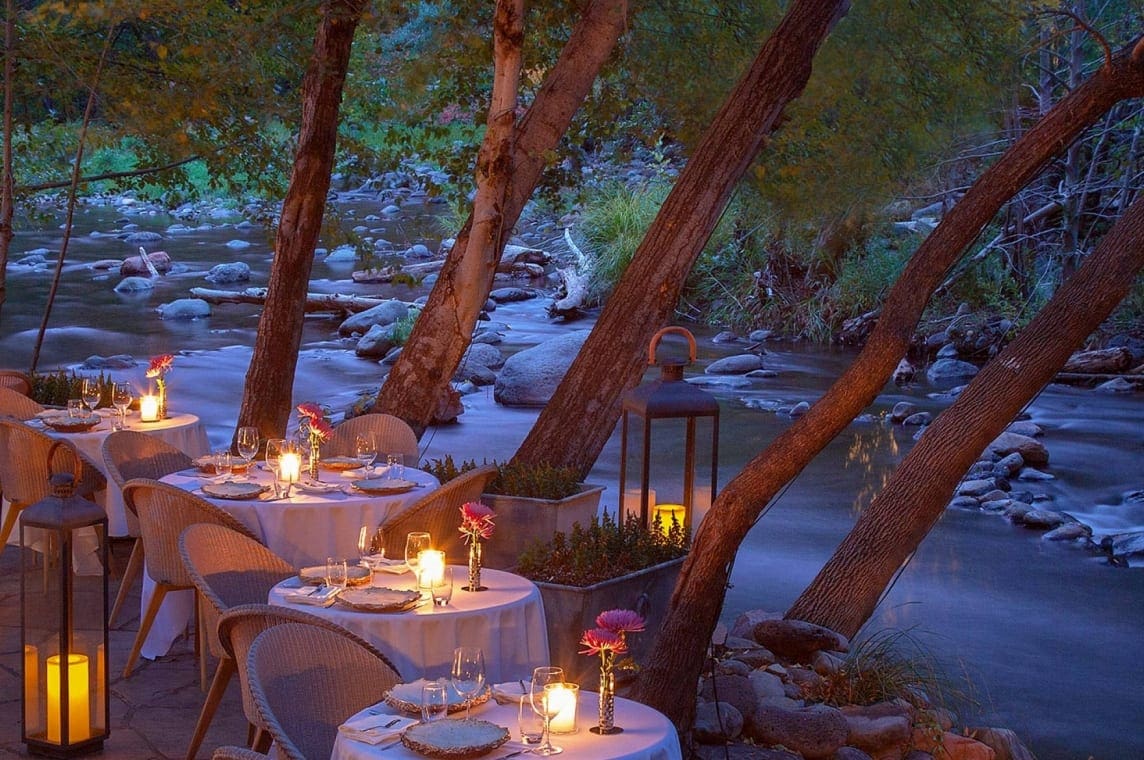 Cress at Oak Creek is a restaurant within the resort of L'Auberge de Sedona. The food is European with dishes mainly from parts of Spain, Italy, & France. The restaurant offers tasting menus as well as a la cartè dining and on Sundays and holidays there are special brunches. The menu changes seasonally so that the food is made with fresh & locally available produce.
One of the biggest attractions here is the creekside dining they have when the weather is good. You should call ahead to check if they're open to all or restricted to only guests who are staying at the resort.
8. Creekside American Bistro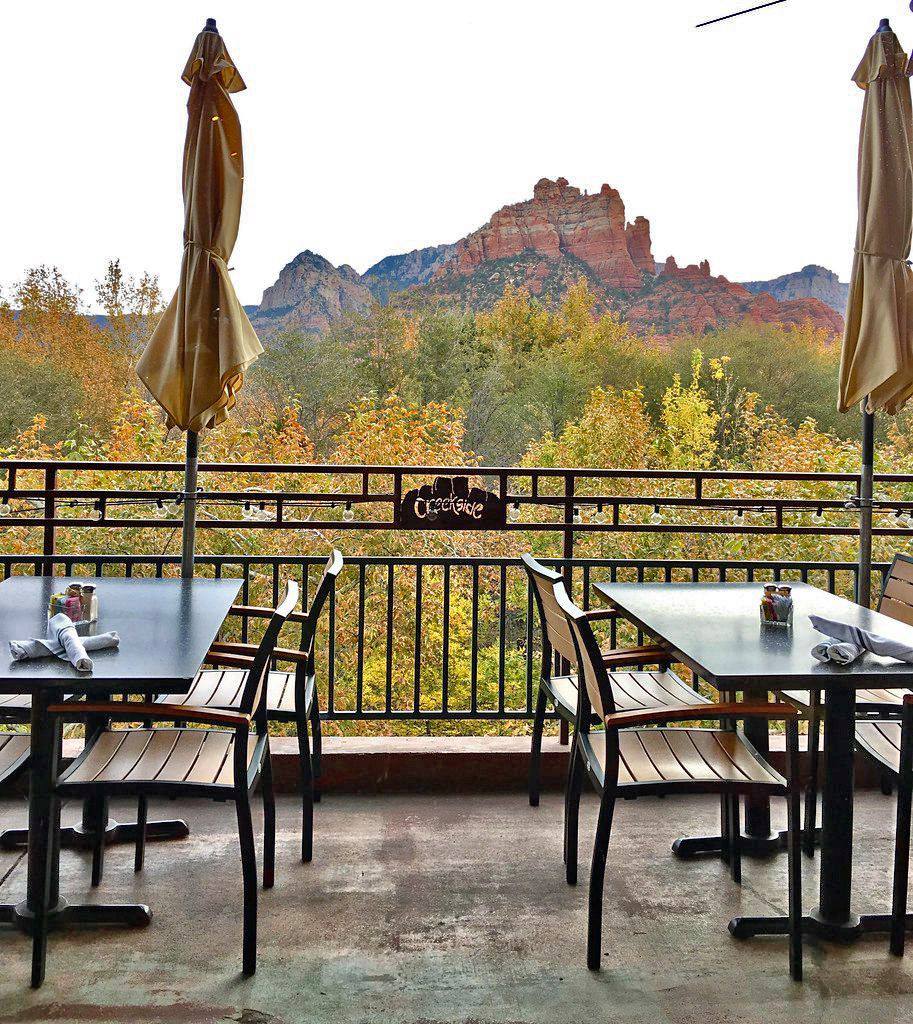 Creekside American Bistro is yet another waterside restaurant that's among the best restaurants in Sedona. It's also known as Ken's Creekside or just Creekside Restaurant. Eating at Creekside also means you that get to see the amazing views that Sedona is known for. This place has 2 patios to give you that outdoor experience.
The dining here is casual and the food is well-liked. You can go to Creekside for breakfast, lunch, or dinner. Their shrimp and grits is a favorite with the visitors. This restaurant is known to have excellent service, as well.
If you're traveling with pets, this is THE place to go because Creekside is not just a dog-friendly place but it also has food for them. They actually have a menu for your pet dogs!
9. Golden Goose American Grill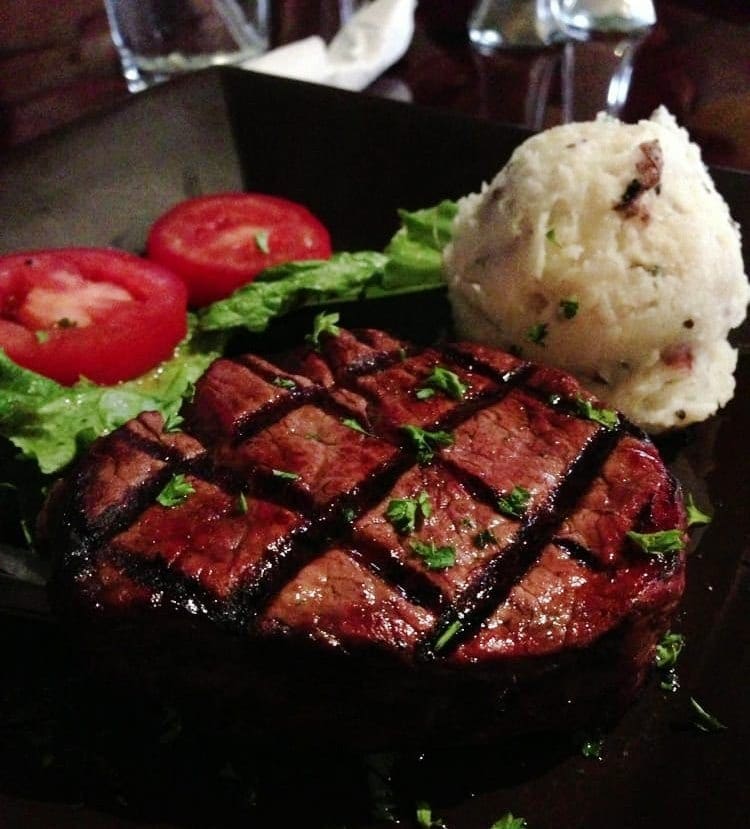 This restaurant in Sedona is proud of the steak, seafood, and burgers on their menu, and the diners rave about the food. Golden Goose American Grill has vegetarian, vegan, & gluten-free options too.
Golden Goose American Grill is open for brunch, lunch ,& dinner and it has a range of American and Italian fares for you to choose from. They also have the option of patio dining if you'd prefer to sit outdoors. This restaurant is also known for its quick service.
10. René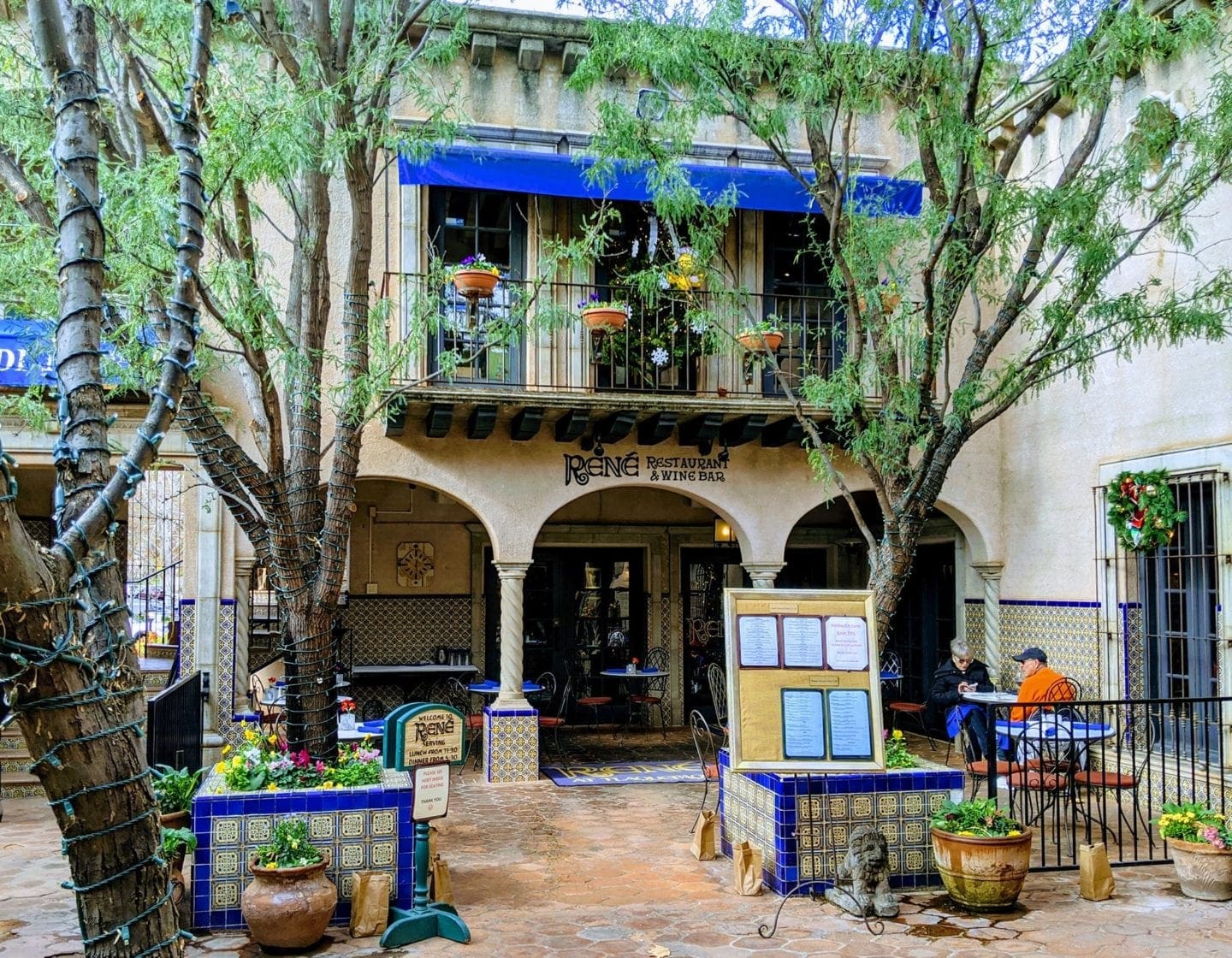 One more for the list of best restaurants in Sedona is Rene at Tlaquepaque. The food is mostly European and diners come here for their meat dishes, however you'll find a couple of vegetarian & vegan dishes too. Guests love the appetizer bread & drinks served here.
Situated in the shopping area of Tlaquepaque, some of the most attractive things about this place are the interiors of the restaurant and its courtyard where you can dine alfresco.