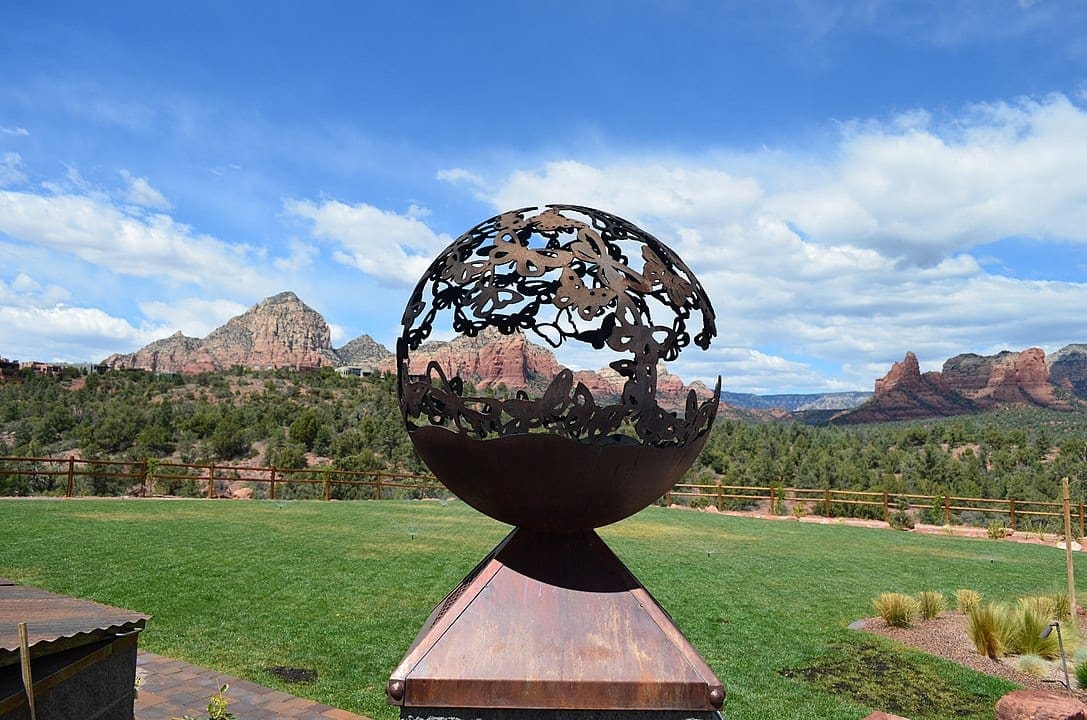 Sedona in Arizona brings to mind dramatic red landscapes of mountains, buttes, & other formations. A visit to Sedona means being able to see Sedona's flora, hike its numerous rocky trails, ride some hot air balloons over its sandstone formations, bike around, do jeep tours, yoga, and indulge in spa treatments. Here are the top 10 things to do in Sedona!
1. Drive through Red Rock Scenic Byway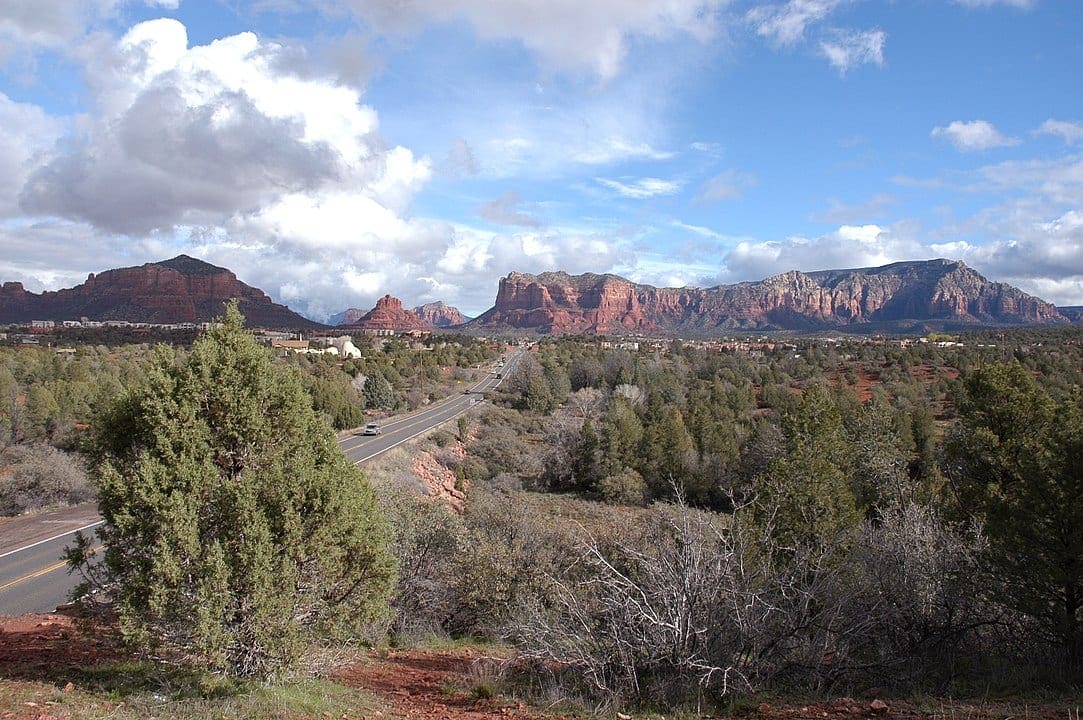 This is a route you must take when in Sedona, for it shows off what Sedona is most known for — red rock formations. It's the top thing to do in Sedona if you don't have much time to spend here. Or you could make it the first thing you do here so you have a broad look at what the city has to offer you and then you can pick your stops depending on what attracts you most!
The Red Rock Scenic Byway is actually State Route 179, & it's easy to get on if you're going to or coming from Flagstaff, Phoenix, or the Grand Canyon. The Byway is a 7.5-mile route with some of the most popular sights of Sedona, like the Bell Rock & Cathedral Rock. And there many places where you can make a hiking or biking stop. The road passes through Oak Creek Village giving you opportunities to stop for food or shopping if you need to. This state route also has some scenic overlooks of Coconino National Forest.
2. See Cathedral Rock up close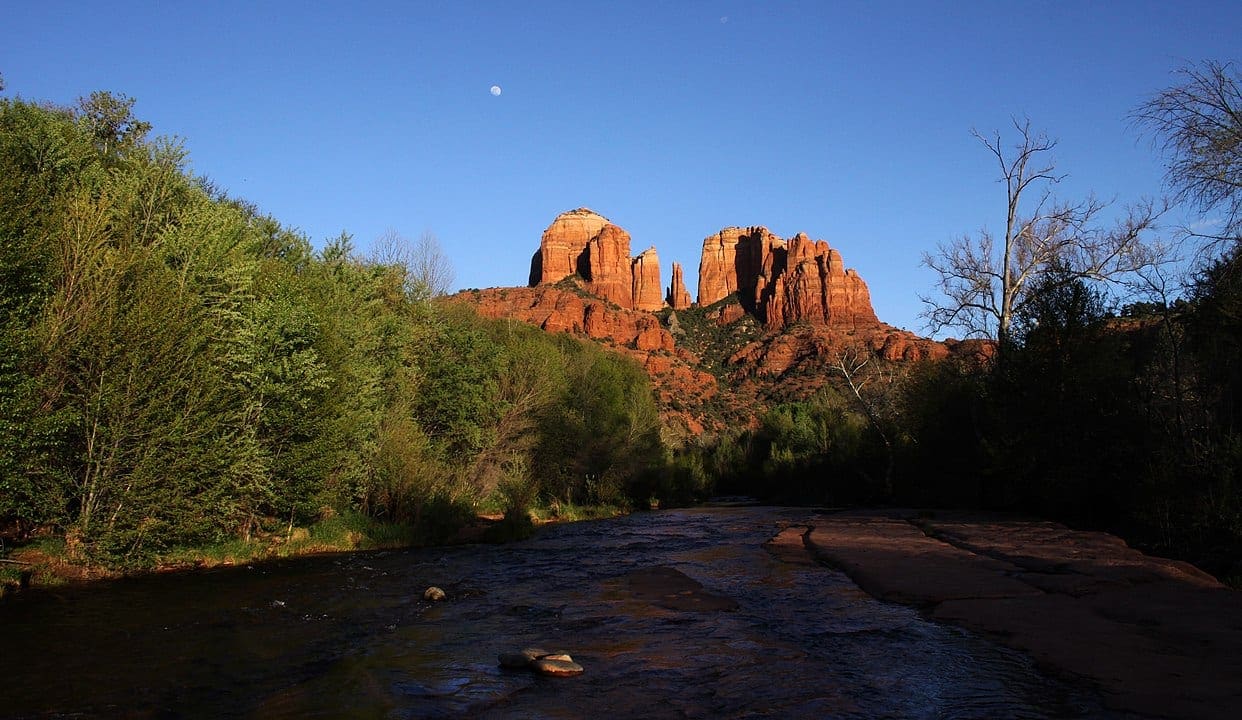 Cathedral Rock is one of the most recognizable structures of Sedona & one of the best things to do in Sedona. It's considered a sacred rock by the natives of these parts. It's also believed to be a vortex, or a place with high energy.
To get a good look at the rock you could make your way to Red Rock Crossing, a place where Oak Creek flows pretty close to Cathedral Rock & is often said to be a place where the vortex energy can be felt.
To get even closer to the structure you could get onto Cathedral Rock Trail and make your way up to the gaps in between Cathedral Rock. The trail is just a bit over a mile but the climb to the top can be quite steep. However, the views from there will make it all worth it!
3. Hike to Bell Rock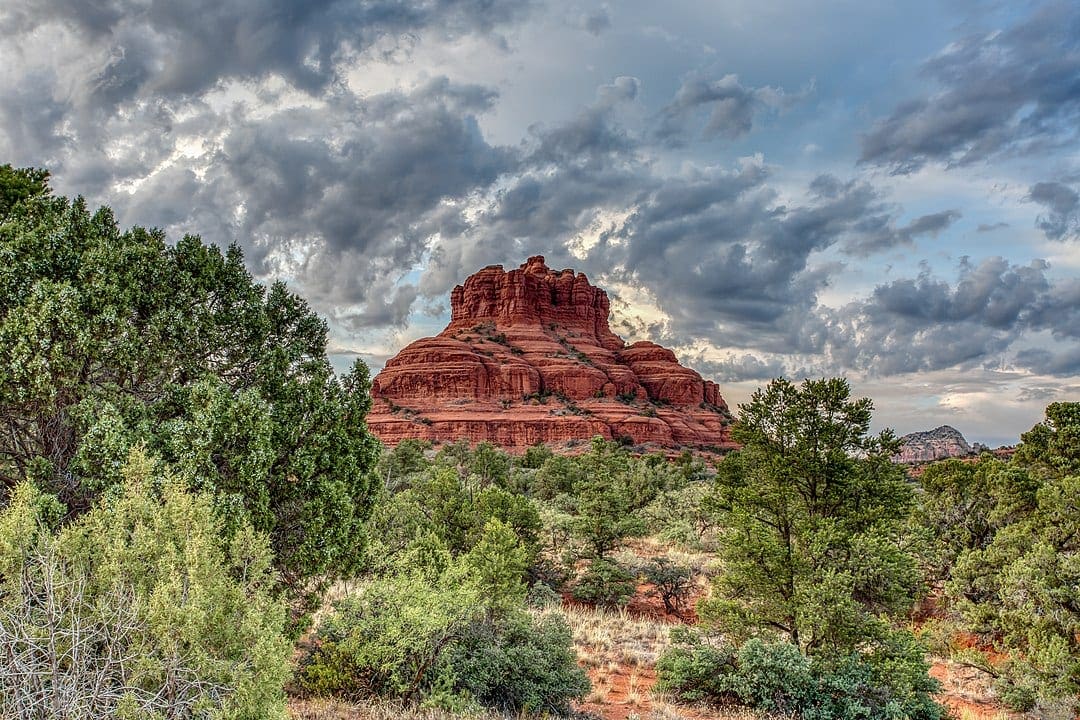 Bell Rock is equally popular, as are the hikes to and around it. If you want an easy hike you could walk to the base of the rock or get onto the Lower Bell Rock Trail. If you could pack in a moderate hike, you could take the Upper Bell Rock Trail. And the experienced hiker can even go for the strenuous climb to the spires of Bell Rock.
The views from Bell Rock are also very picturesque and they get better the higher you go.
4. Spend a few minutes in the Chapel of the Holy Cross
The one building that visitors try not to miss while exploring Sedona is the Chapel of the Holy Cross, a towering structure that rises from the red rocks and tries to blend with its surroundings.
Built in 1956, this modern Catholic church is free for all to enter whatever your faith might be. It's a place for a moment of quiet along with some of the signature views of Sedona.
5. Marvel at Montezuma Castle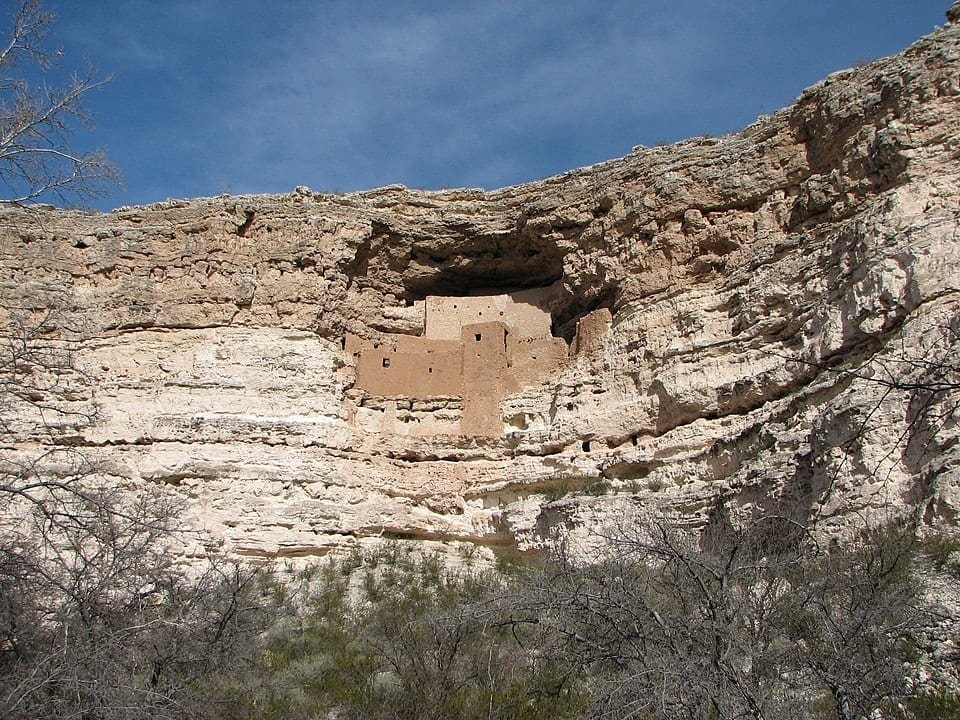 Literally built into the rocks of the area, this is another structure you will want to go see. Montezuma Castle dates back to several centuries when the Sinaguas built this impressive mansion, & is a wonderfully historic thing to do in Sedona.
Built five stories high and having around 20 rooms, this fairly well-preserved castle is believed to have had its construction begun in the 12th century. Experts say it must have taken more than a couple of centuries for it to be completed.
Montezuma Castle was one of the first few ancient buildings in the country to gain the status of National Monument.
6. Check out Tlaquepaque Arts & Crafts Village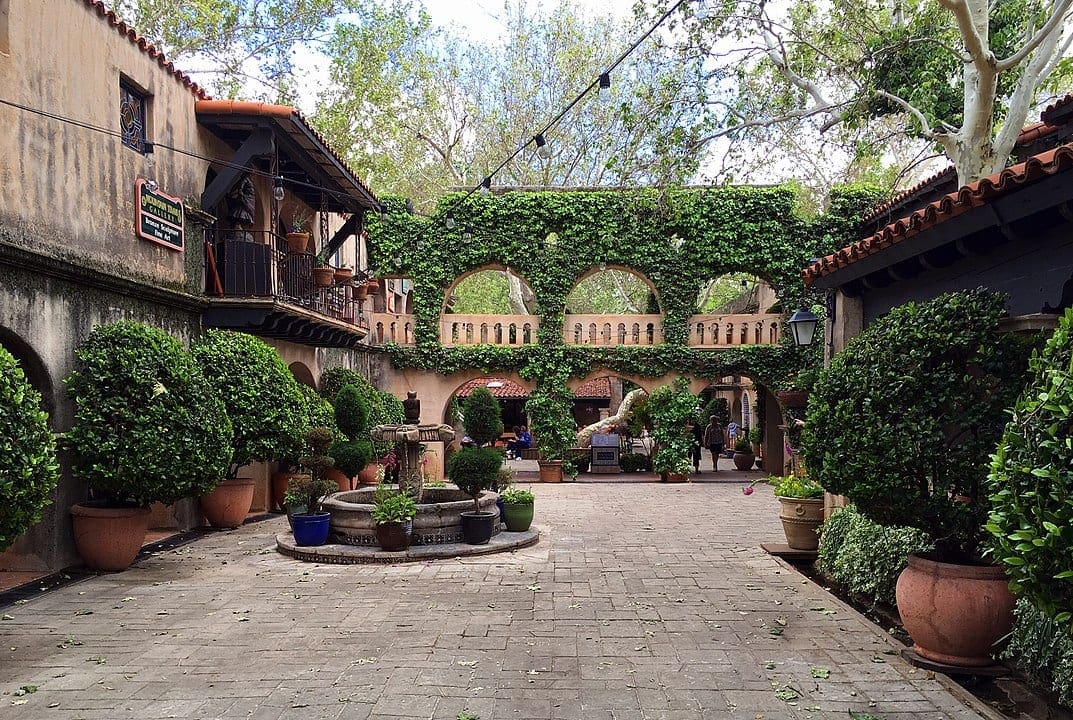 Also not to be missed is the Tlaquepaque Arts & Crafts Village. Go here to see art, sculptures, jewelry, and to do some shopping.
The building is in itself an attraction. This charming building with vines growing over its walls and beautified with potted plants & sculptures is quite a museum. You can experience things like native American art & Mexican performance arts at Tlaquepaque Arts and Crafts Village.
7. Take some photographs on Devil's Bridge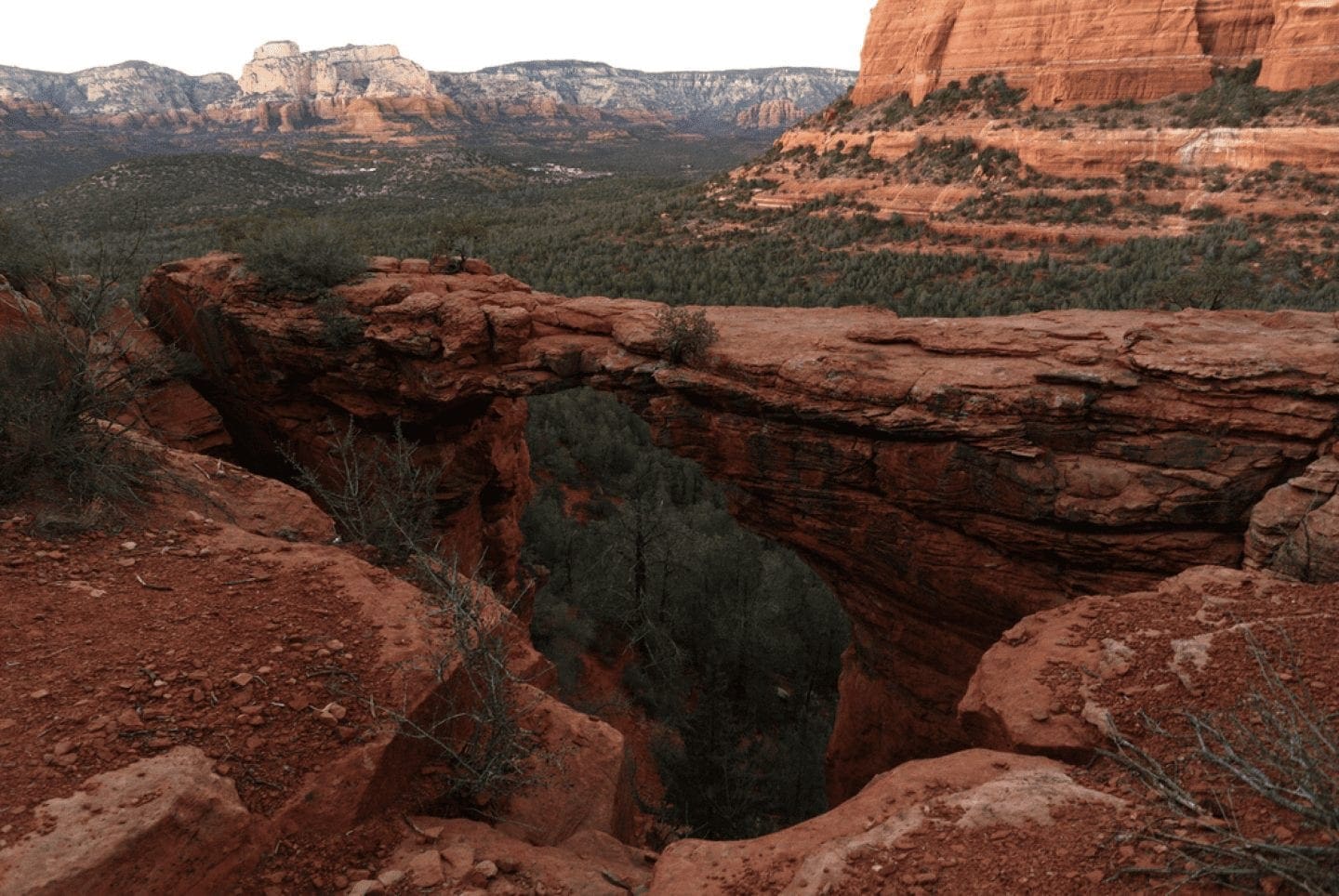 Devil's Bridge is a natural sandstone arch situated northwest of the city & one of the most popular things to do in Sedona. It's a moderate 4.2-mile hike to the bridge. However, the last part of it can be quite a steep one. If you have a 4-wheel drive vehicle, you get to park closer to the trailhead and the hike is the shorter one.
The natural views from Devil's Bridge are amazing. So are the photo opportunities! As such, you can expect quite a lot of hikers & tourists here.
8. Take in the views of Airport Mesa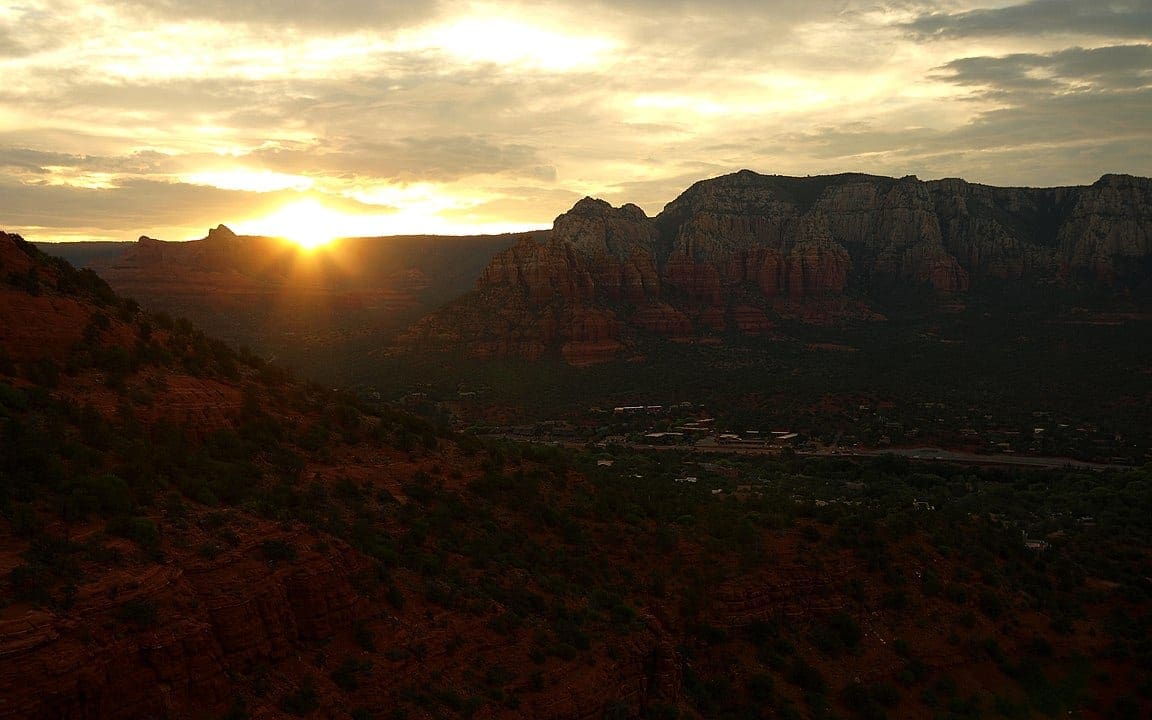 Airport Mesa promises one of the most scenic views of Sedona. Located near the airport, the overlook here shows you Sedona from a vantage point and also a number of the red rock buttes that make up the scene here.
There are also a couple of trails in the area that take you to sweeping views of the sandstone sceneries.
9. Try sliding down a natural slide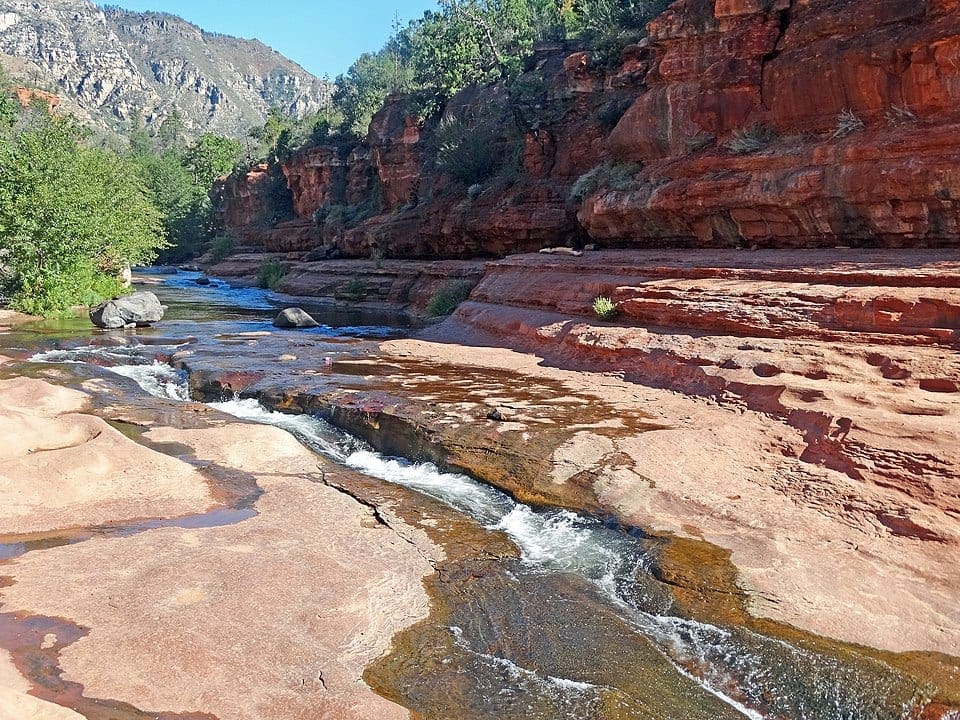 A few miles north of Sedona, is Slide Rock State Park, a state park that gets its name from a natural red rock slide in it. The natural slide owes it slipperiness to algae on the rock and to being in the path of Oak Creek. This slide is such a fun thing to do in Sedona!

This natural water-slide is definitely the biggest draw to the park. However, there are a few short hiking trails & grand views of the red sandstone scenery also to be enjoyed in this state park. Swimming and playing in the water in the park are allowed so it remains a big hit with locals & visitors to Sedona.
10. Don't miss out on the Stargazing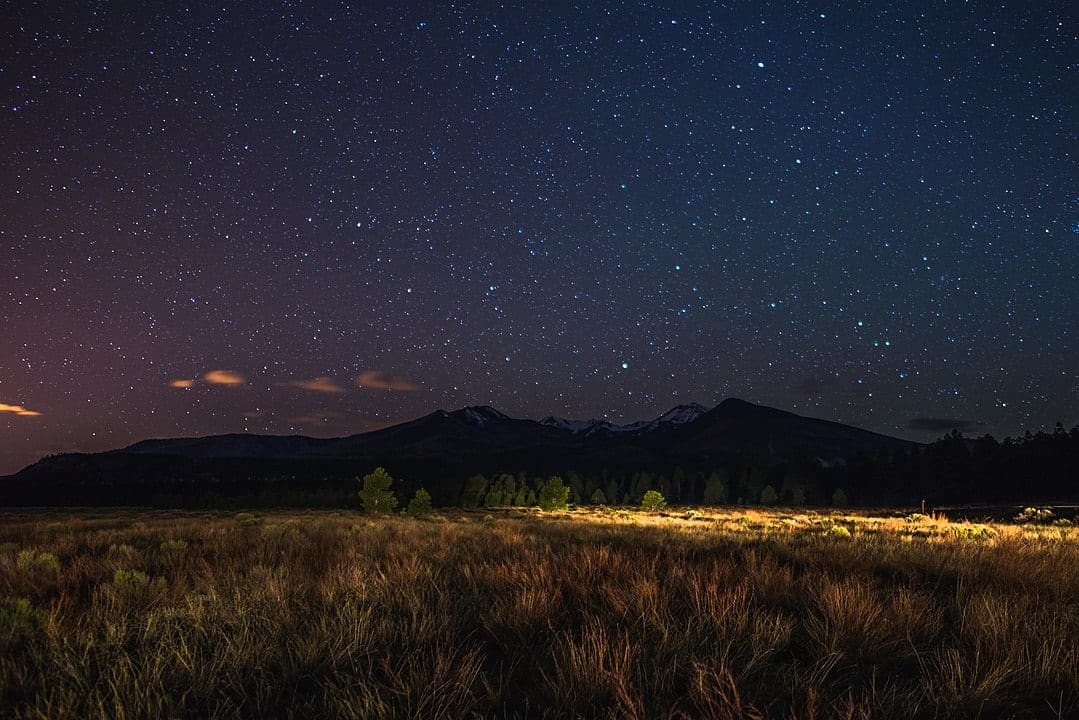 Another thing that is special to Sedona is how dark it gets when the sun goes down. The dark skies in and around Sedona make it a stargazing destination, too. As such, at night you can drive to quieter areas around town and settle down to gaze at the night sky & the uncountable stars that light it up.
This may not be possible in the summer months when Arizona gets its monsoon showers, but there are several trails, picnic places, & vista points that make sure to give you those perfect views of the night sky.
In Sedona you'll also find some stargazing tour companies, too, if you'd like to have a guided session of night-sky watching.